Among the various kinds of skirts, the tulle skirts must be the most dreamy and fairy for women to wear. They add a lot of romance and feminity.The moment you put on a tulle skirt, you will feel like an elegant lady and even a beautiful princess. Besides, the tulle skirts are quite versatile pieces to match different styles of outfits. It's time to fall in love with tulle skirts.
If you still think tulle skirts are for proms and parties, then you are totally wrong. For different occasions, you can wear a tulle skirt with different tops so that you can make a suitable outfit combinaiton. In today's post, we will show you 20 fashionable tulle skirt outfits for different occasions. Just stay here and check them out.
Tulle Skirt Outfit with Plaid Shirt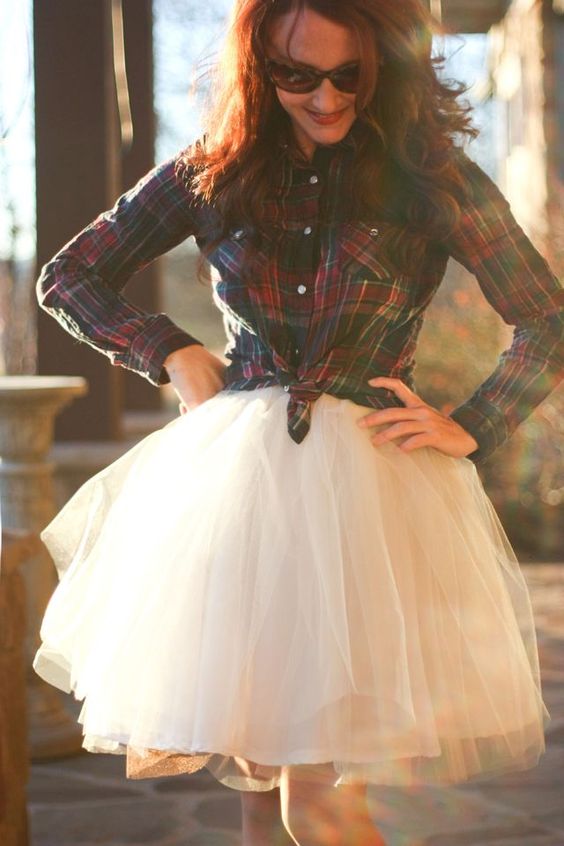 Every woman has at least one plaid shirt in her wardrobe. If you pair your plaid shirt with a tulle skirt instead of jeans, you will appear more fashionable than casual-chic.
Blue Shirt with Tulle Skirt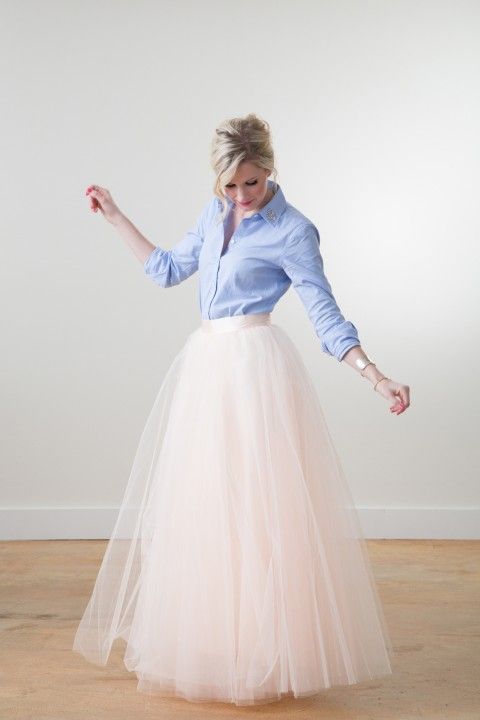 The maxi tulle skirt is quite gorgeous for elegant women. You can pair it with a trendy blue shirt in order to make the overall look less ceremonious.
Tulle Skirt Outfit with Denim Shirt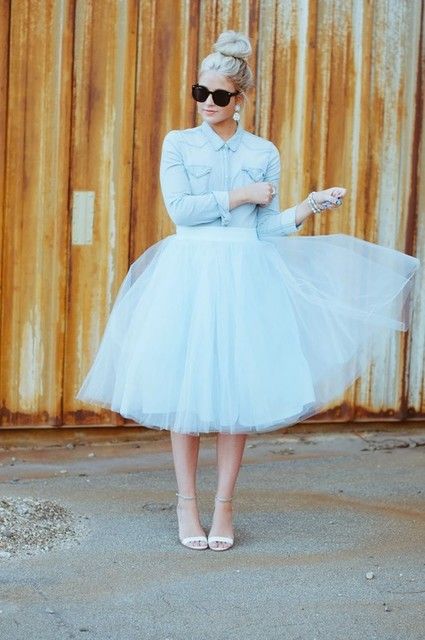 We should never forget how fashionable the denim shirt will look when it is paired with a midi tulle skirt. Women will never look strange wherever they go with such a classy outfit.
Fashionable Tulle Skirt Outfit Idea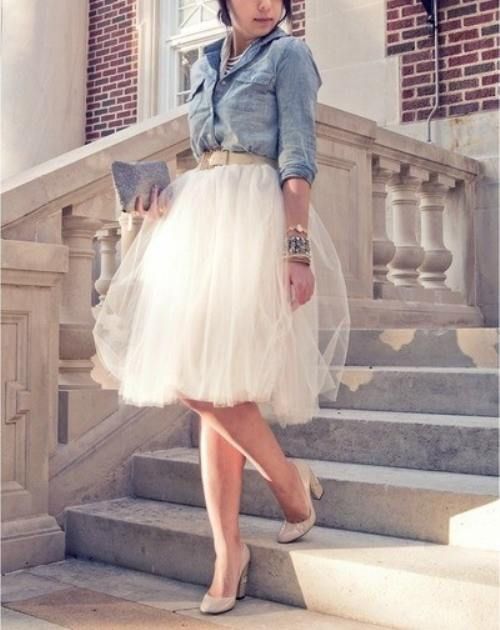 A stylish belt will not only make your outfit look better but also can elongate your legs.
Off-the-Shoulder Top with Tulle Skirt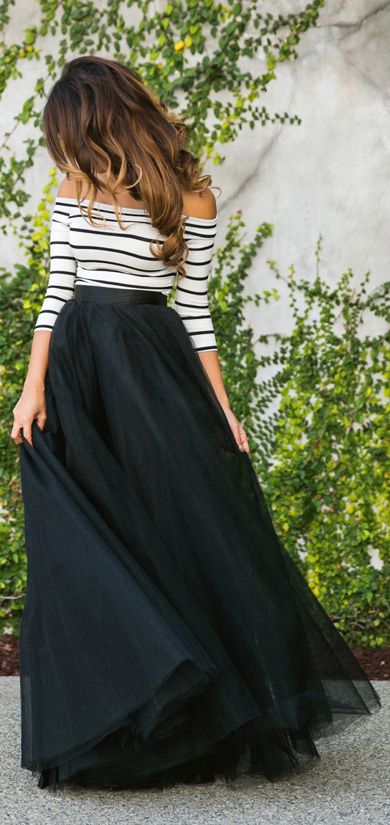 If you want a fashionable black and white outfit, try this combination idea. Stripes, off-the-shoulder top, and a tulle skirt, all of which are all trendy for this season.
Chic Tulle Skirt Outfit Combination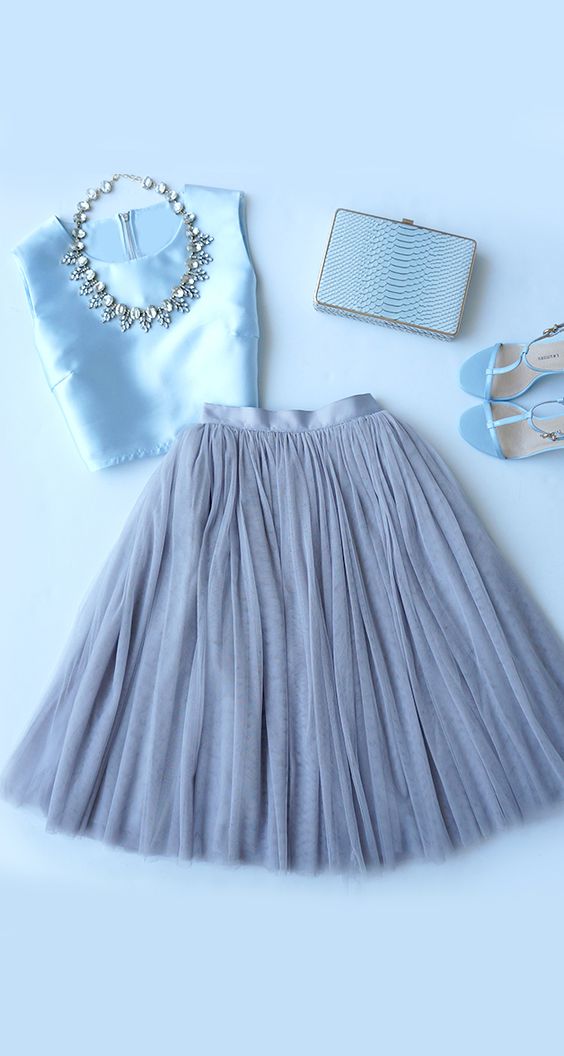 This grey tulle skirt polyvore combinaiton is simple yet quite chic. It's a great outfit idea for friends gathering, dates and some other imporant occasions.
Pink Tulle Skirt Outfit

No man will say no to a woman who wear such a beautiful outfit.
Trendy Tulle Skirt Outfit Idea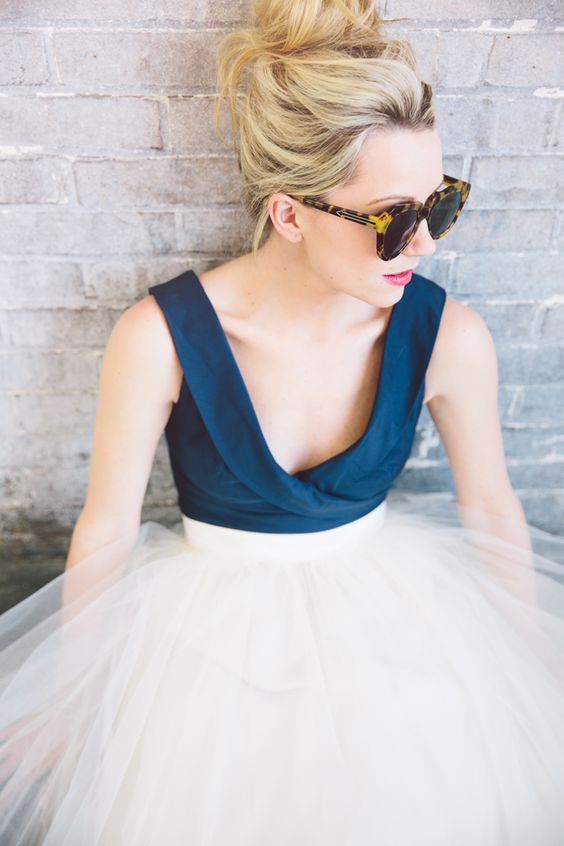 The white tulle skirt is easy to get matched. And this outfit idea is quite sophisticated for mature women.
Beautiful Tulle Skirt Outfit Idea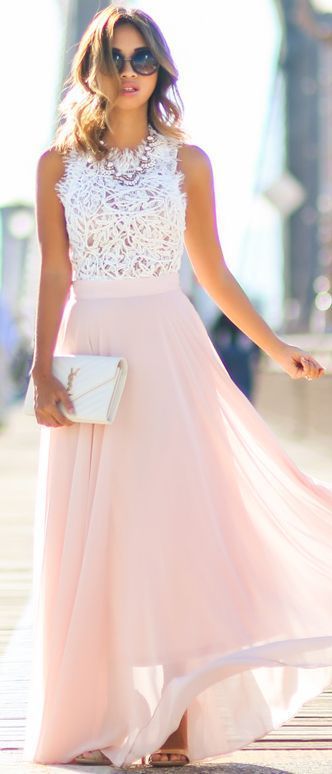 You will look effortless beautiful with a pink tulle skirt and a white lace top. Unless your work requires formal outfits, you can wear this outfit for all of the important occasions.
Stylish Tulle Skirt Outfit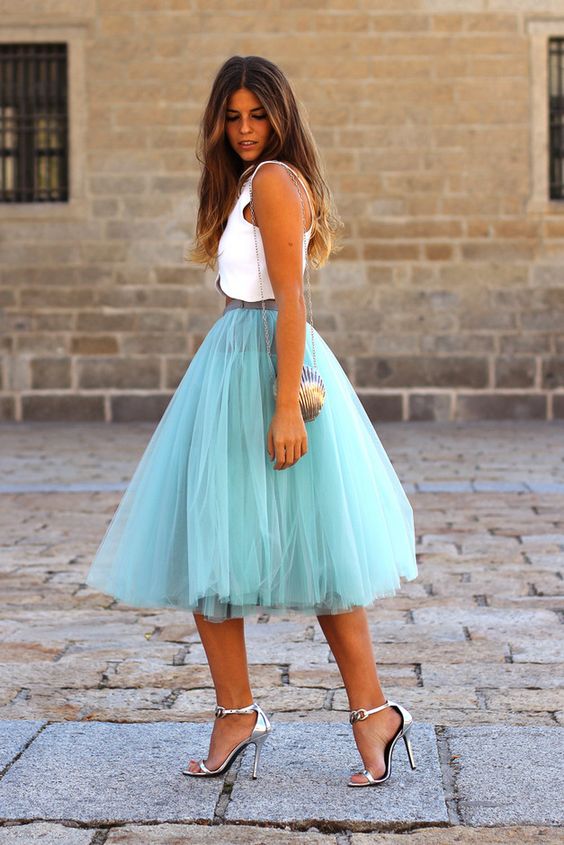 The metallic shoes do a great job in upgrading this outfit look. Now, it's so stylish for young women to try.
Black Tulle Skirt Outfit Idea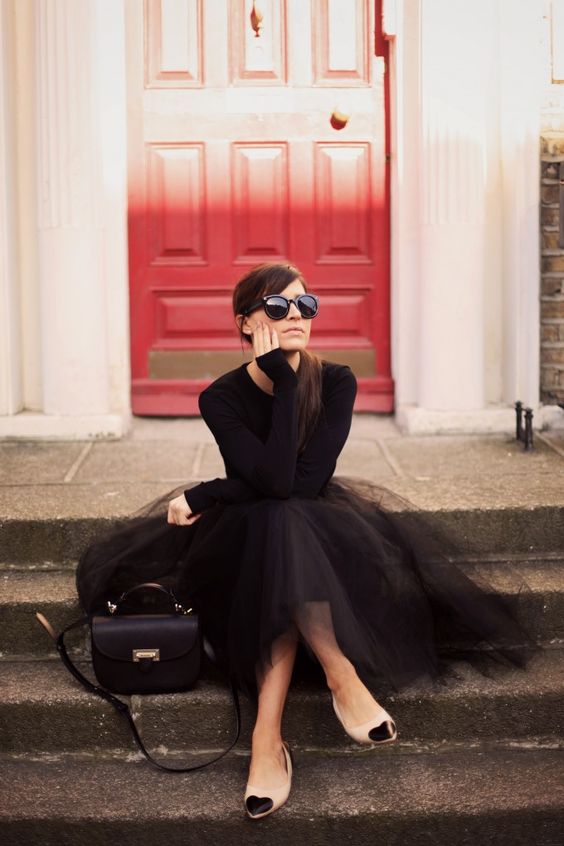 Try the all black outfit with a tulle skirt. It can really makes you look elegant and effortless chic.
Pretty White Tulle Skirt Outfit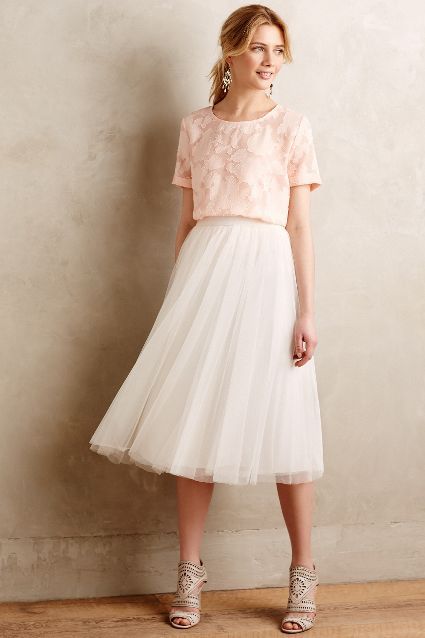 This is a fantastic outfit look for both work and date.
Grey Tulle Skirt Outfit Idea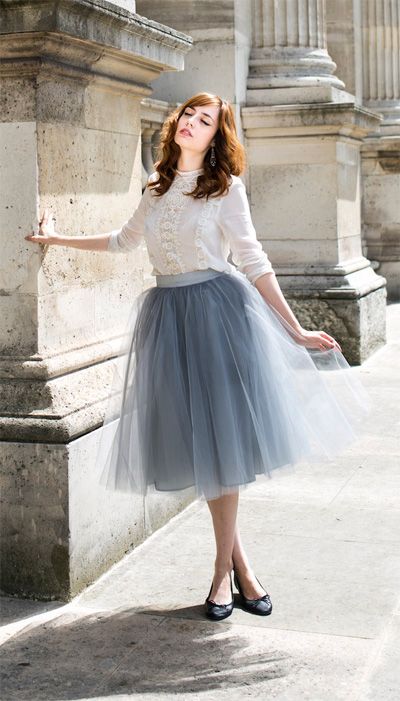 The grey tulle skirt looks faddish by itself. Just a simple white top and a pair of flats will contribute to a graceful outfit for all occasions.
White Tulle Skirt with Grey Tee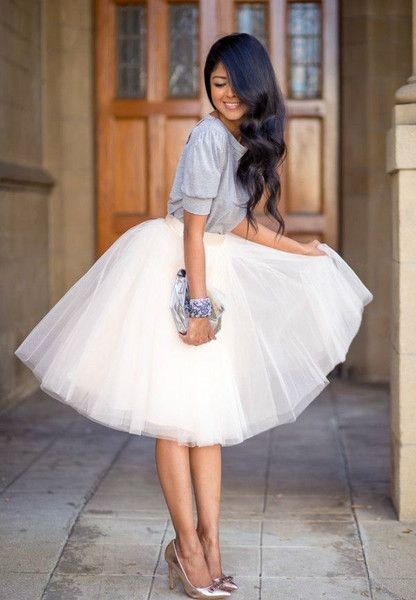 Young girls can wear your lovely white tulle skirt with a simple grey tee and a pair of metallic pumps. That's stylish enough for your date and holiday looks.
Graceful Tulle Skirt Outfit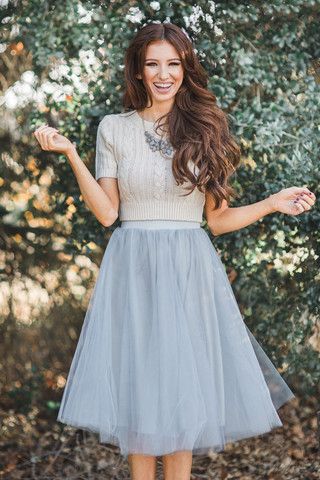 The beige crochet crop top and the grey tulle skirt looks quite graceful when combined together. In addition, a nice necklace will add more fashion vibes to the overall look.
White Tulle Skirt with Black Crop Top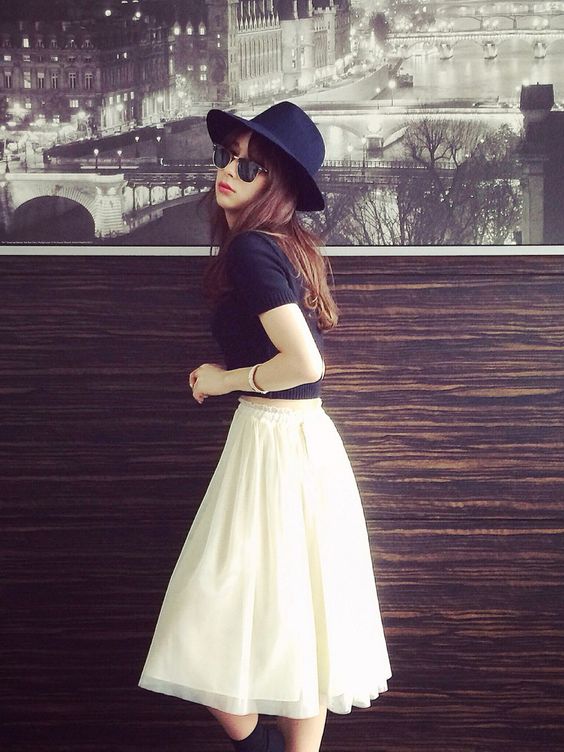 Black knitted crop top is an effortless chic piece to match your white tulle skirt. Plus, you can wear a black hat and glasses to complete a stylish outfit look.
Fabulous Pink Tulle Skirt Outfit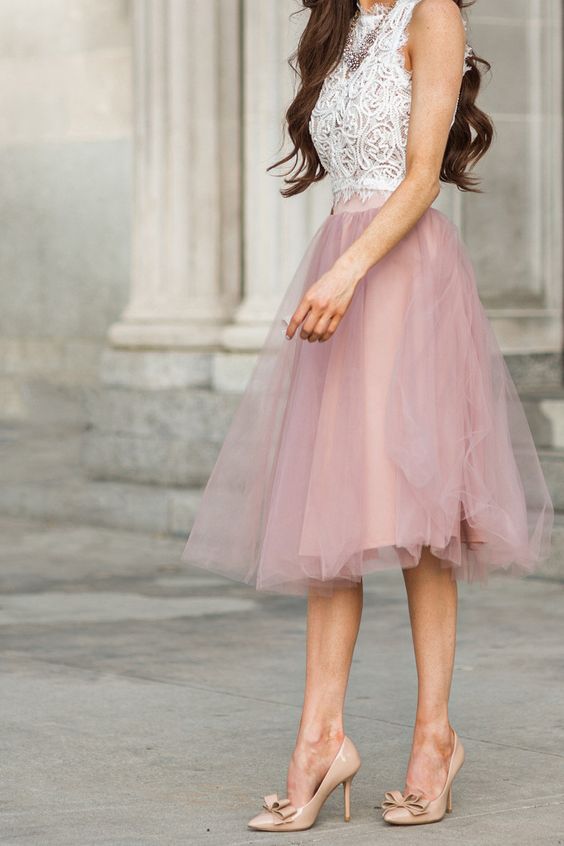 This pink tulle skirt outfit is fabulous for all women to get a more feminine look.
Sexy Tulle Skirt Outfit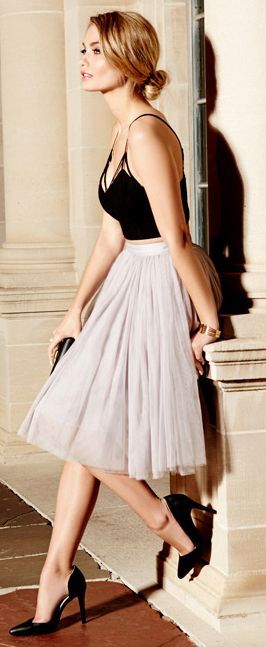 A simple lower chignon and a sexy black top really works well to make women more attractive. Moreover, you should never neglect the the merit of the black pumps in this overall look.
Tulle Skirt Outfit for Work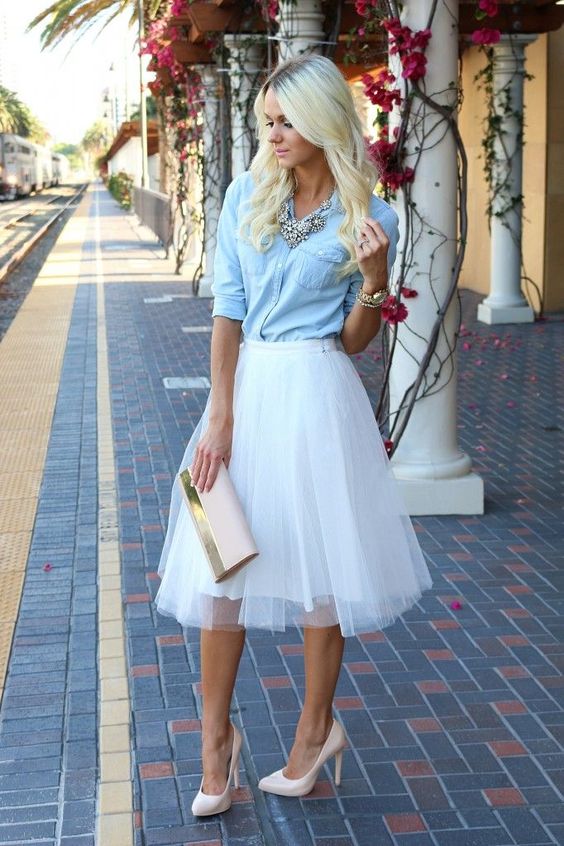 Take advantage of accessories and your tulle skirt outfit will be more different.
Lovely Tulle Skirt Outfit idea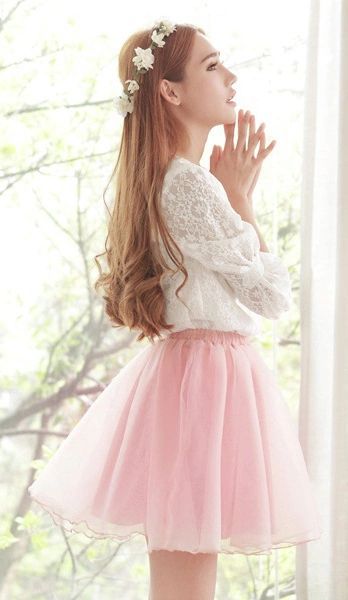 To get a sweet and lovely look, just try this outfit idea. The white lace top and a tulle skirt outfit is so romantic that you can wear it on all the memorable occasions.