It's probably no surprise to you that when it comes to fabrics that are pretty popular this fall and winter, one of them is suede. Although you do have to be pretty careful when wearing it (it can stain when it comes into contact with water), the good news is there are sprays that you can use that will help to preserve the fabric. Plus, it's a form of leather that looks both soft and rich at the same time.
If you're still on the fence when it comes to adding suede to your own wardrobe, here are some reasons to definitely consider giving it a try. Here are some awesome outfit ideas for fall and winter, enjoy.
1. Suede leggings
Leggings go with everything. And when they are made out of suede, they make every single outfit look that much…better. Plus, suede is a fabric that you can very easily dress up. Or down.
2. Suede fringe skirt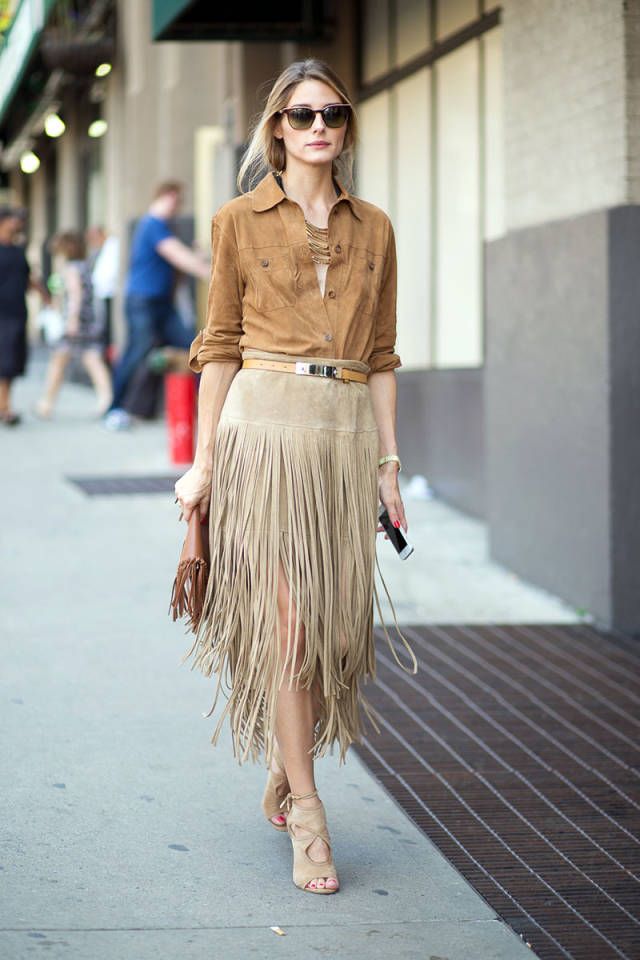 Here's our fashion public service announcement for the day: Fringe is in. And just think about how sexy you'll look in a suede fringe skirt that is very similar to this one!
3. Suede flat boots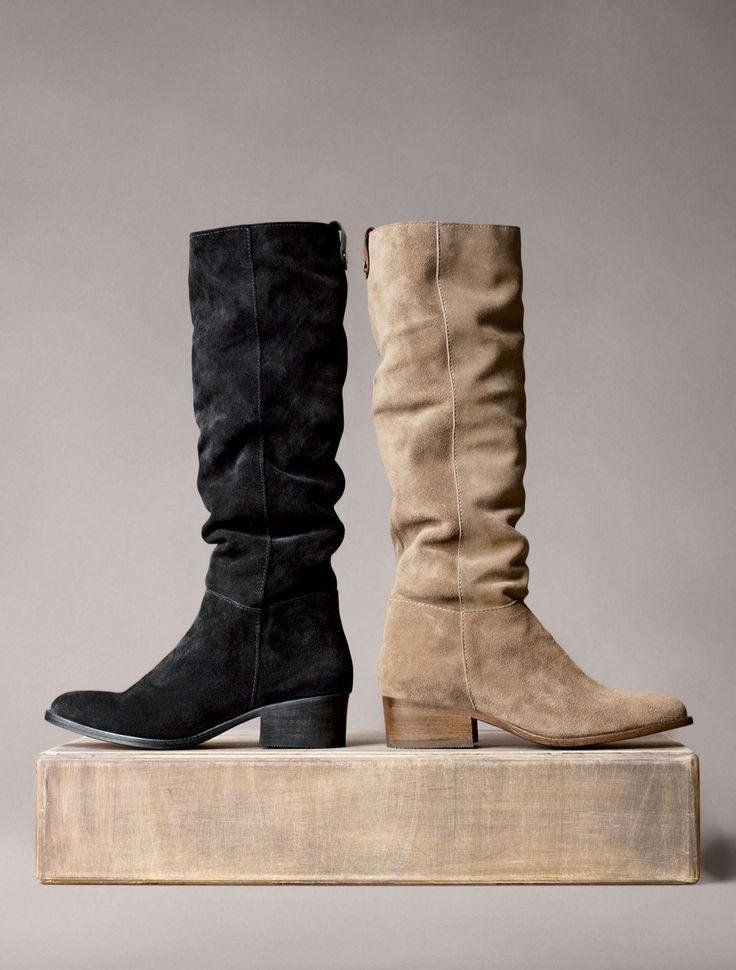 You're going to need a pair of boots, right? So why not go with some suede ones. (Again, just make sure to use some spray to protect the material.) And who said you had to choose just one color? Our suggestion: Don't leave the shoe store until you have at least two different colors (and/or styles).
4. Suede-n-fur coat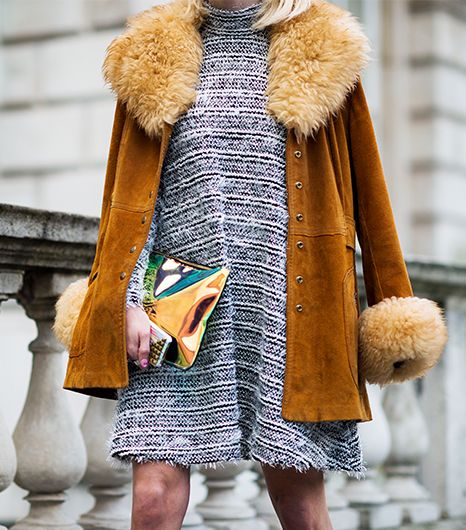 If you like to rock the throwback look, you'll be reminiscent of the 70s in a coat like this one.
5. Suede tote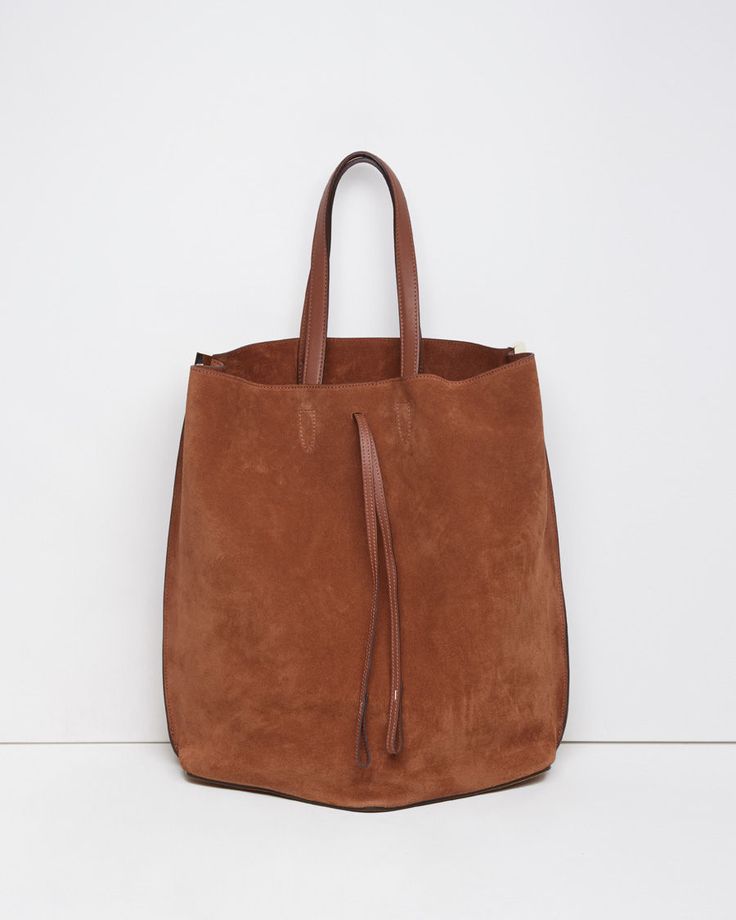 Surely you're going to need something to put all of your winter wear items in once you're inside. A suede tote like this one would be simply perfect!
6. Suede jumper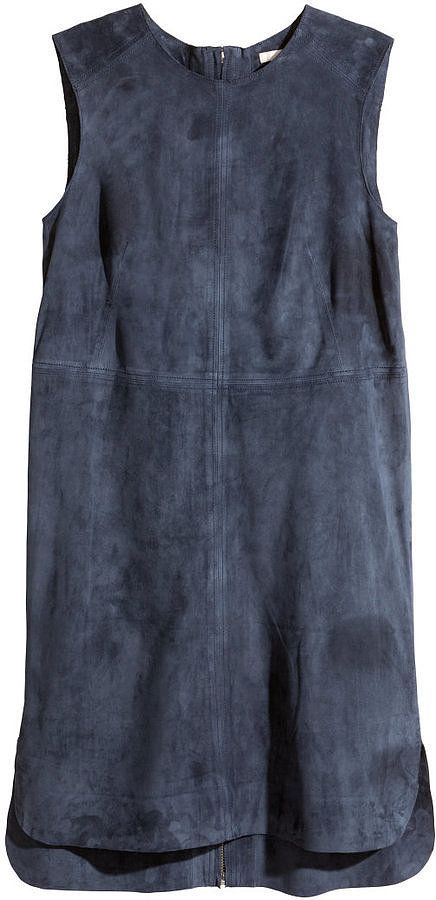 Can you just imagine all of the styling options that could come from a suede jumper like this one? Perfect for work, for sure!
7. Suede pencil skirt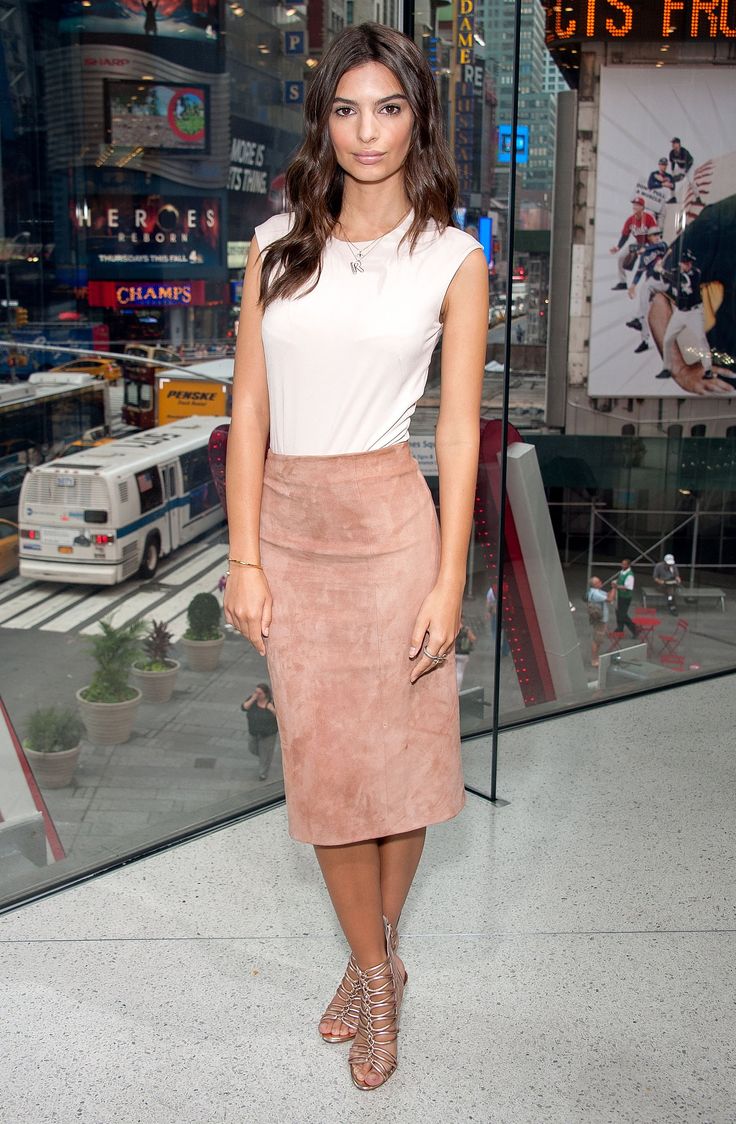 Long. Sleek. Sexy. And yes, suede. Make sure to get one in a neutral hue. You'll be able to wear it with just about anything.
8. Suede patchwork dress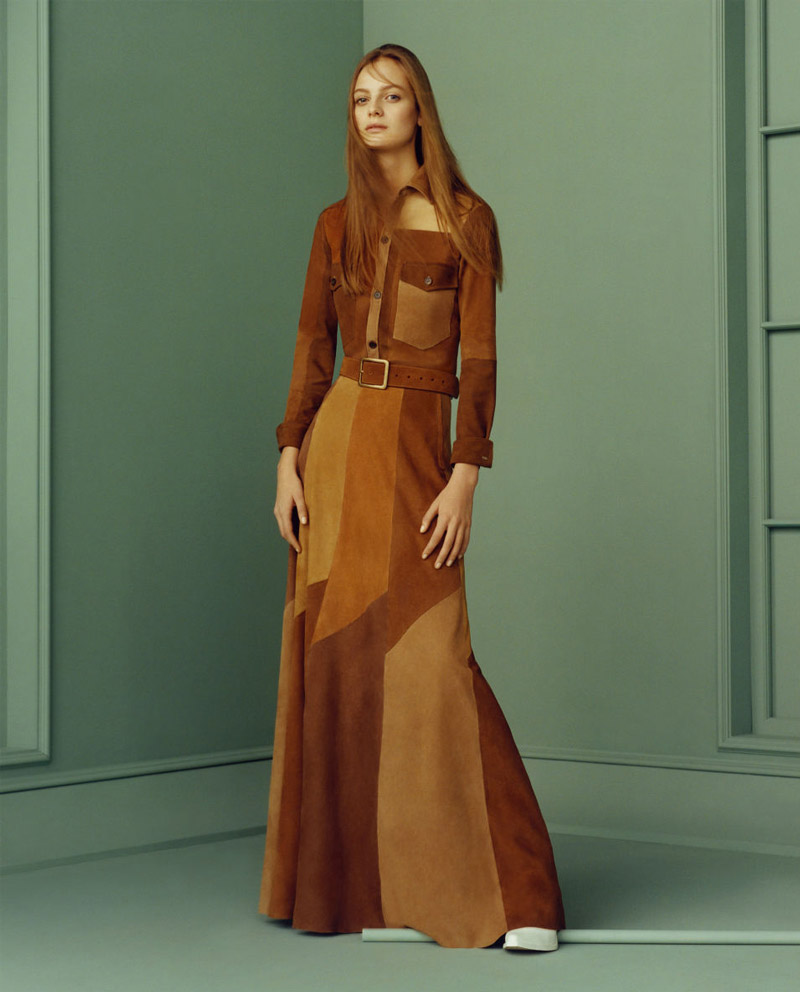 We had to feature this look being that patchwork patterns are all the rage this fall and winter season. Very 70s, don't you think?
9. Suede lace-up mule heels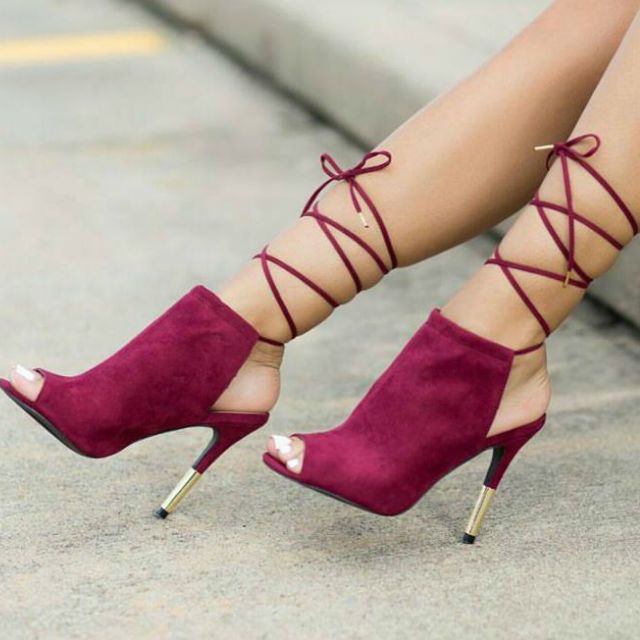 If you're all about shoes and you're looking for a new pair to put in your closet, you're gonna make your man faint from excitement if he sees you in a pair of suede lace-up mule heels like these.
10. Suede long jacket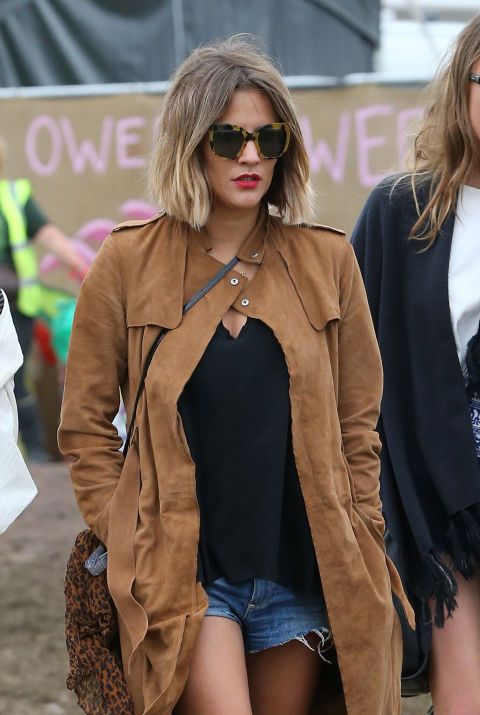 If you happen to live in a real cold climate, you're going to need something like a (faux) fur or shearling coat. But on the days that are a bit on the milder side, you'll be stylishly fine and comfort in a suede long jacket.
11. Suede fringe heels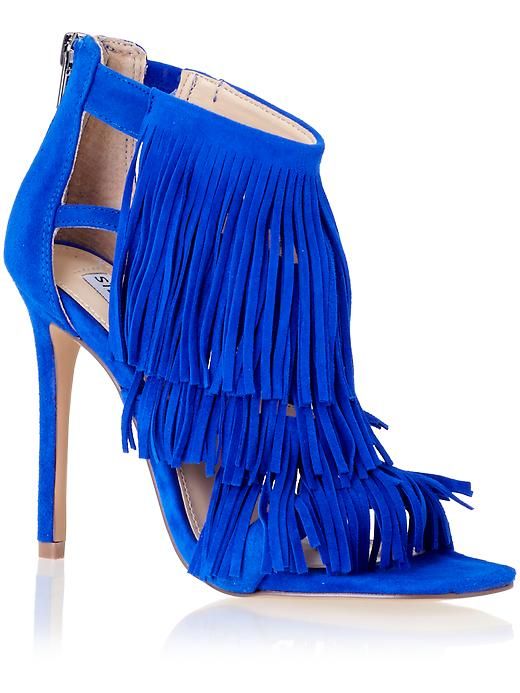 Remember that fringe suede skirt that we already talked about? How about adding a pair of suede fringe heels? Or you can wear these with a pair of jeans and a cashmere sweater. Shoes like these are great for casual or dressy wear.
12. Suede shorts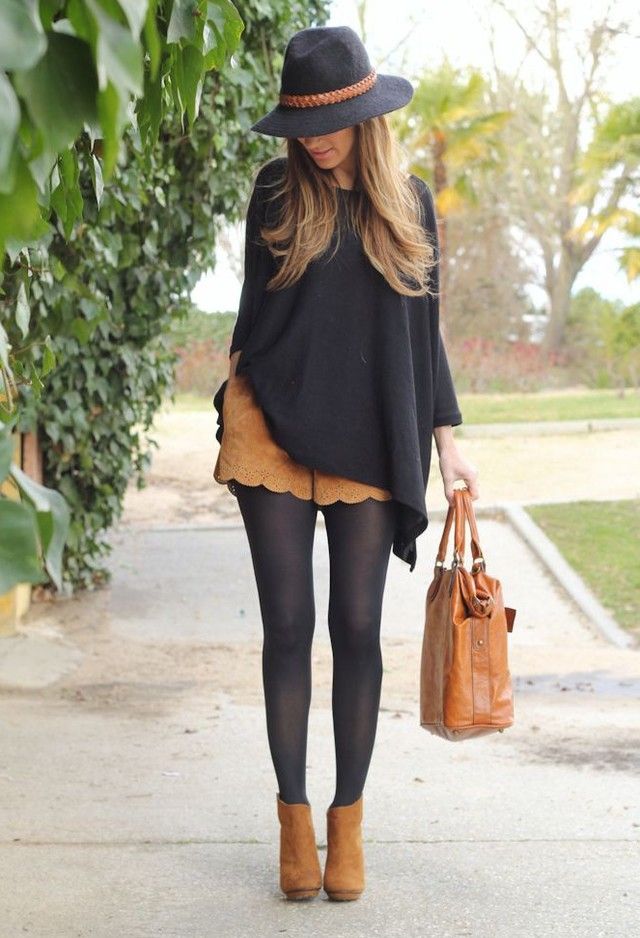 You might've thought that shorts needed to be packed up for fall and winter. Not so if you have the right accessories including some designer tights and a pair of (is that suede too?!?) booties.
13. Suede brim hat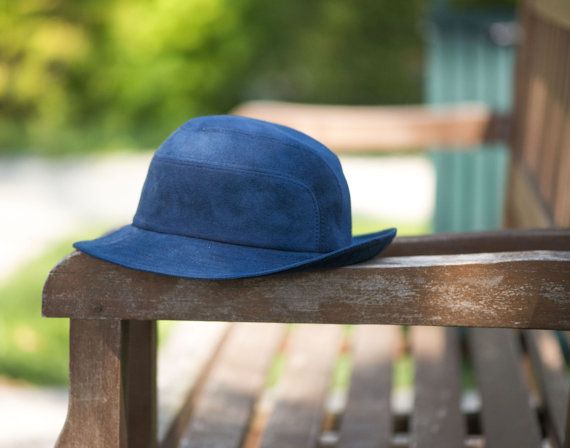 On bad hair days, no worries. Simply throw on a suede brim hat and you'll look like quite the cool weather fashionista.
14. Suede shirt dress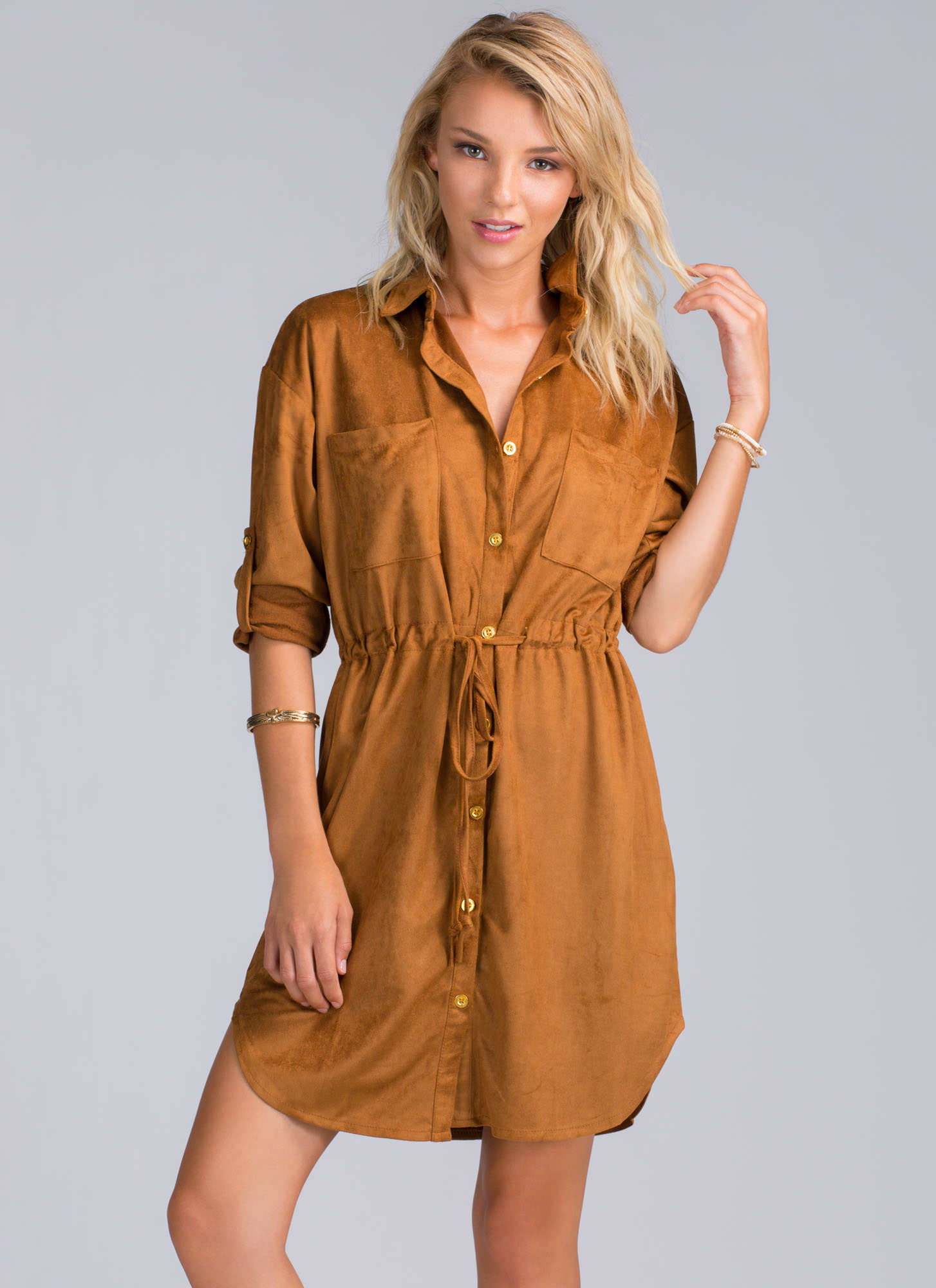 Shirt dresses are cool (no pun intended) because you can wear them with so many different things from jeans to leggings to yes…even alone.
15. Suede clutch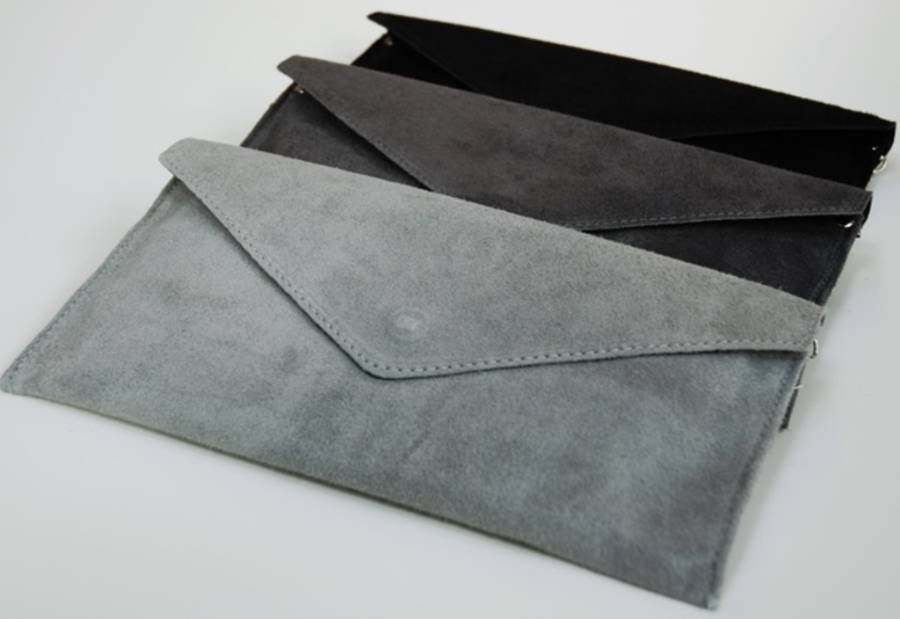 Clutches are pretty big this fall and winter season. Make sure that at least one of yours is made out of suede.
16. Suede mini skirt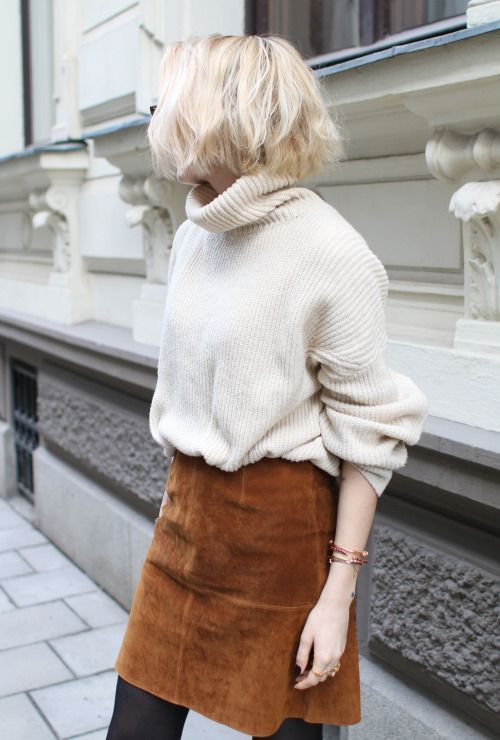 Dig that mini skirt. We like it even more because the sweater and tights are different colors from it. It's a nice wintertime combination.
17. Suede tank top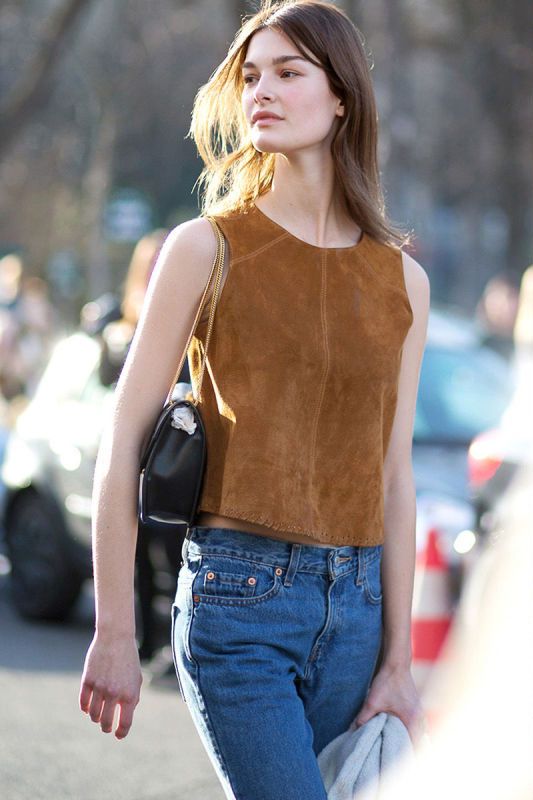 The reason why we decided to feature a suede tank top is because it's a layering item to consider. You can wear it with a blazer, a jean jacket or you can even put a long-sleeve ribbed collarless shirt on underneath it.
18. Suede thigh-high boots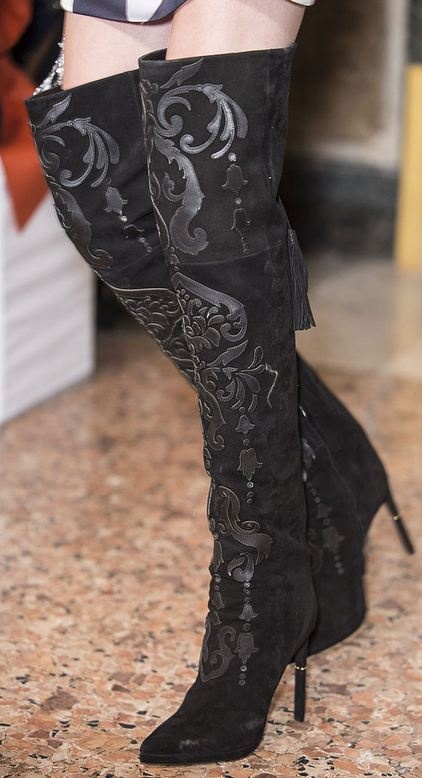 Is it time to get some new boots? What do you think about these super sexy thigh-high ones?
19. Suede fringe poncho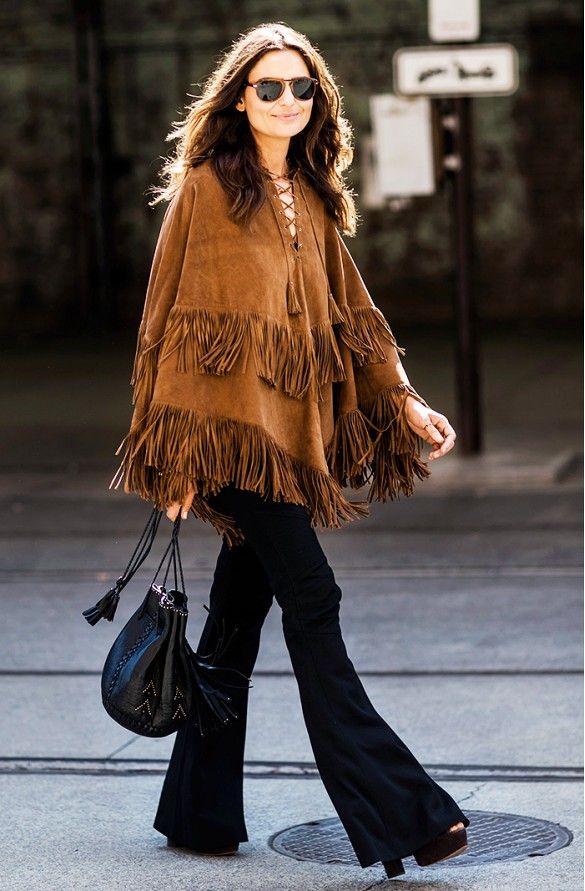 Ah, the poncho. One of our absolutely favorite fall items. This year, you're going to see quite a few of them—both on the runway and off. Why not be the first on your block to have one?
20. Suede mini dress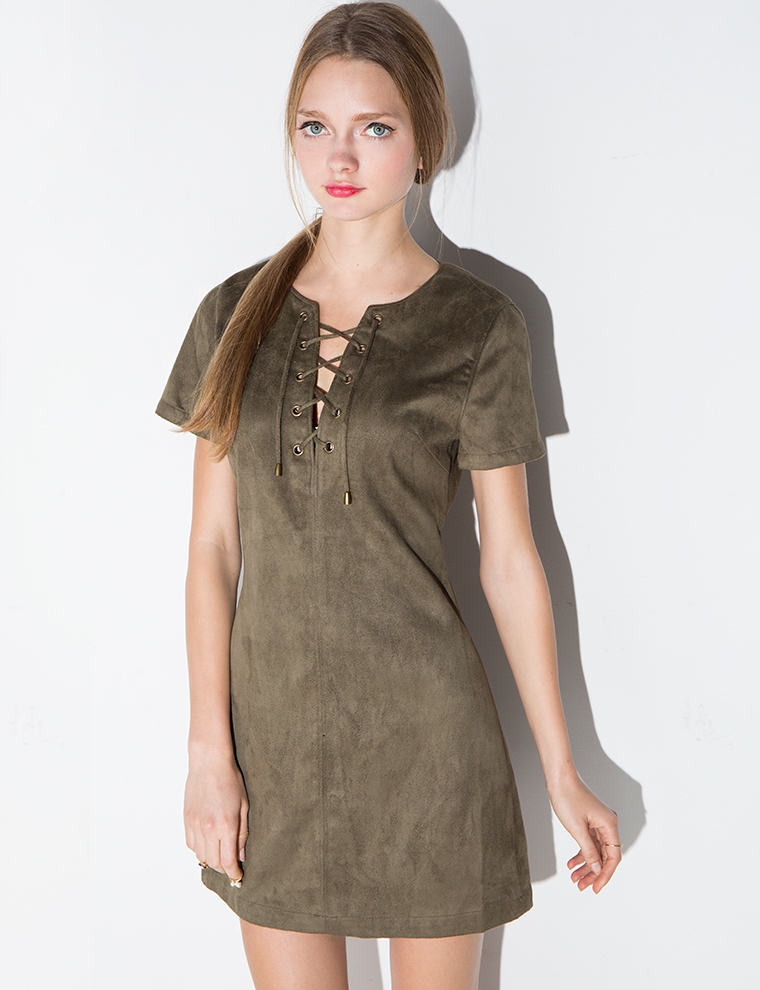 Isn't this suede mini dress to die for? Just think about all of the ways that you can dress it up…or down.
21. Suede sleeveless wrap dress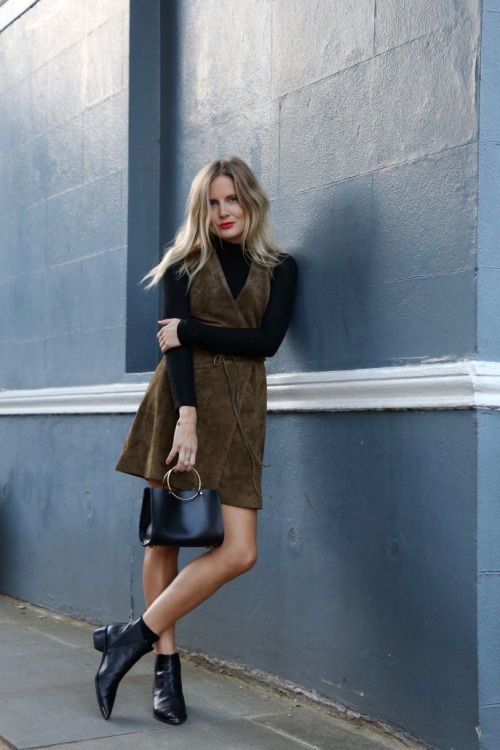 We really like this dress for work. Oh, and after work too. Our tip is to put on some over-the-knee socks. It'll keep you warm and bring a bit more allure to the overall look.
22. Suede fringe boots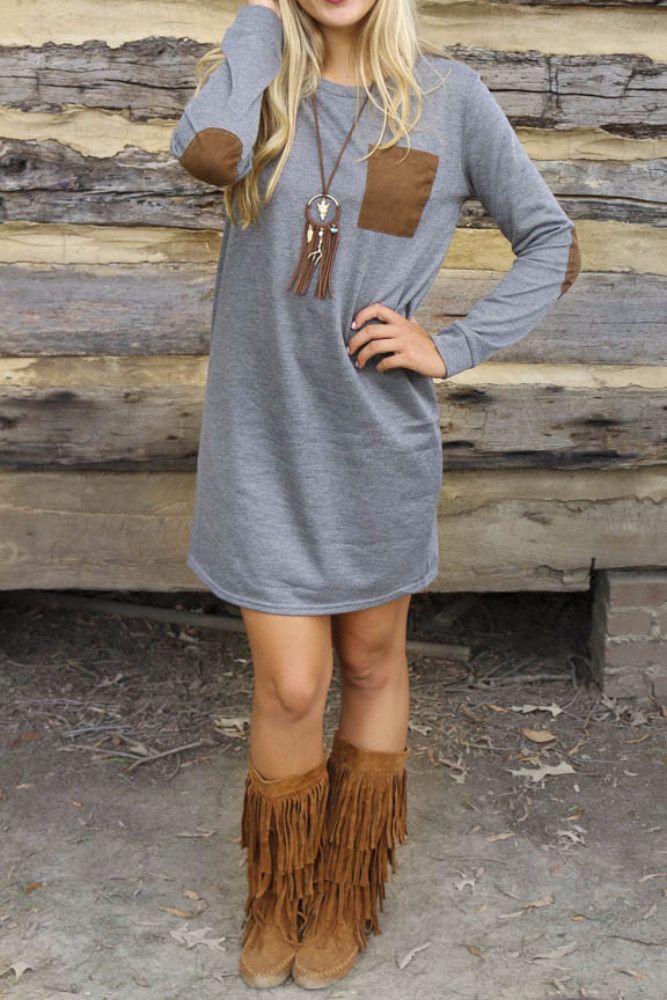 Every woman should invest in a pair of fringe boots this winter. This picture provides all of the evidence why.
23. Suede shift dress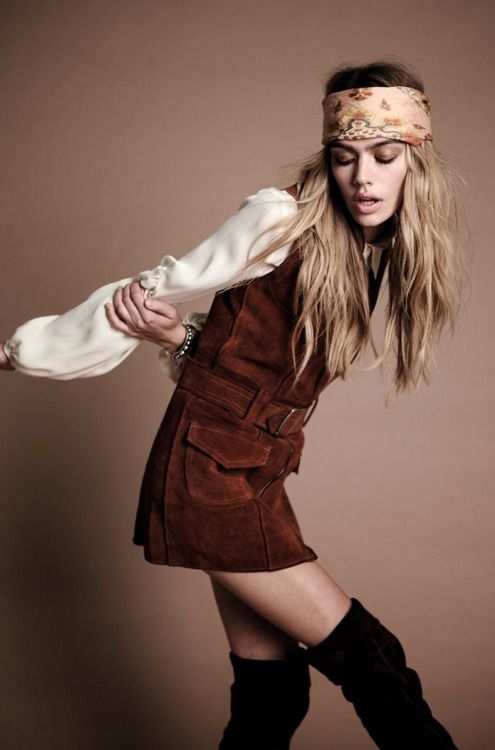 Shift dress are truly one of a kind, which is why we like it so much. If it looks a little too short to you, just remember that a pair of skinny jeans or opaque tights will only make it look that much more appealing. Have fun!