What's the most glamorous updo hairstyle? Definitely it's the French twist updo hairstyle. The French twsit updo is simple yet classic. As time passes by, there are more ways to style the French twist updo, which make it a versatile hairstyle for different occasions.
In this post, we are going to show you 16 different French twist updo hairstyles, including 3 step by step tutorials to help you know how to make a French twist updo. If you are looking for an effortless fashionable hair look, you should not miss the timeless French twist updo. Now, scroll down and have a try with any of them.
Step by Step French Twist Updo Tutorial

If you don't know how to make a French twist updo at all, you should first follow this step by step tutorial and practice more.
How to Make a French Twist Updo

Here is another trick to help you make a great French twist updo. Using a pair of chopsticks to roll up the long hair is quite helpful if you can handle your hair.
Messy French Twist Updo Tutorial

This is a messy French twist updo tutorial. The steps are the same, but you don't have to comb the hair.
Graceful French Twist Updo Hairstyle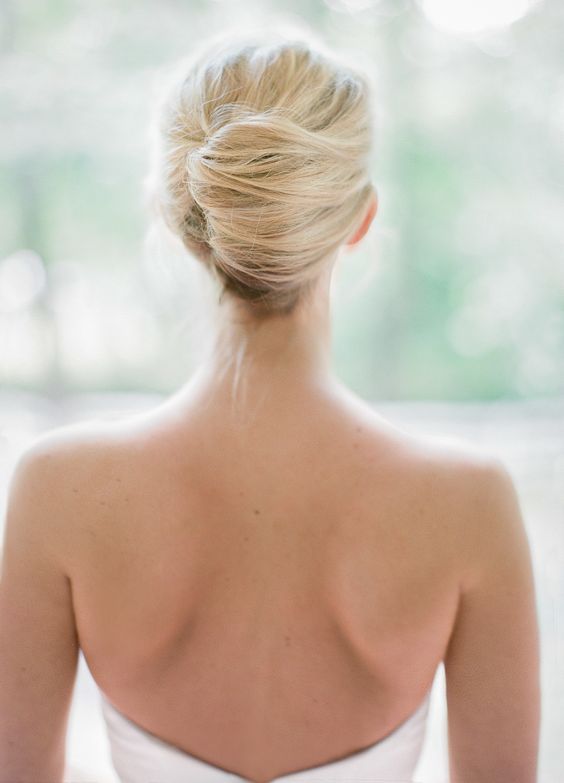 This French twist updo hairstyle is quite graceful for important occasions.
Elegant French Twist Updo Hairstyle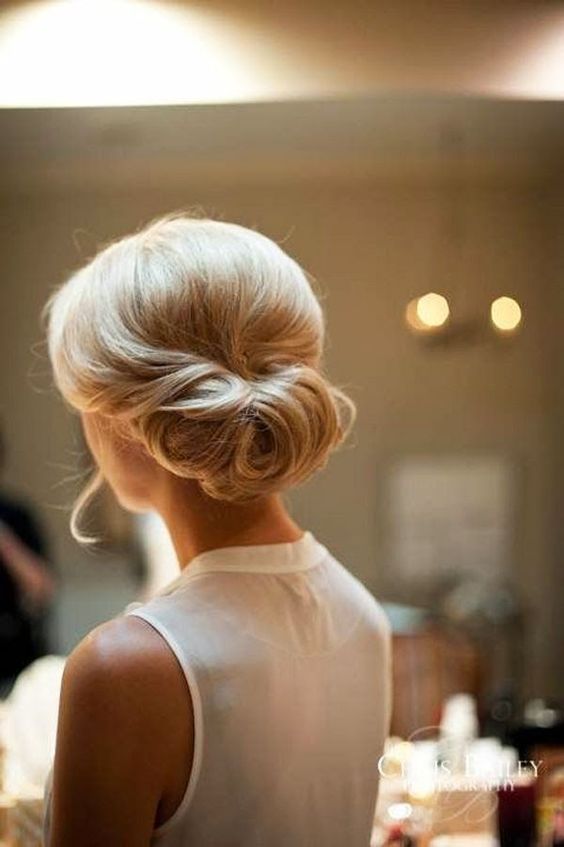 For mature women, this French twisted lower updo is an ideal choice to get an elegant and feminine look.
Fashionable French Twist Updo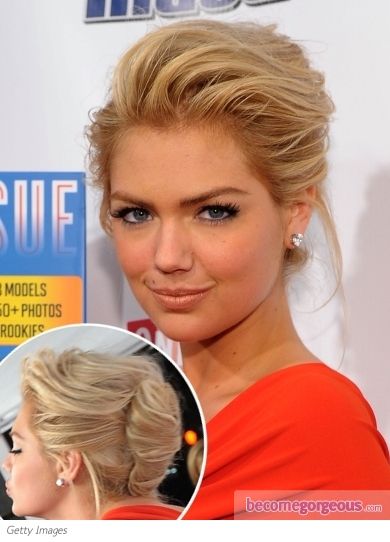 Add some air and height to the front hair, and you will look effortless fashionable wherever you go.
Messy French Twist Updo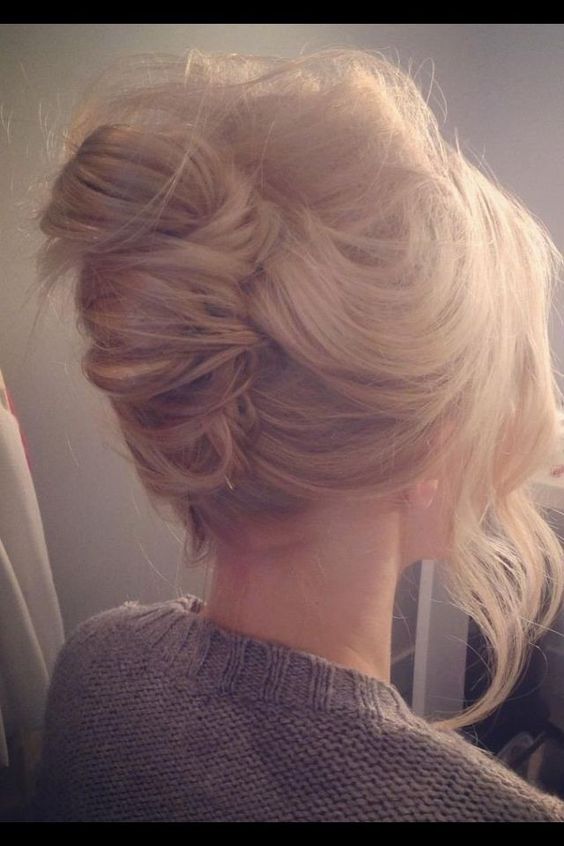 For younger women, if you don't want your hairstyle look too formal, you can leave two strands of curly hair in the front and tease the top hair messily.
Loose French Twist Updo Hairstyle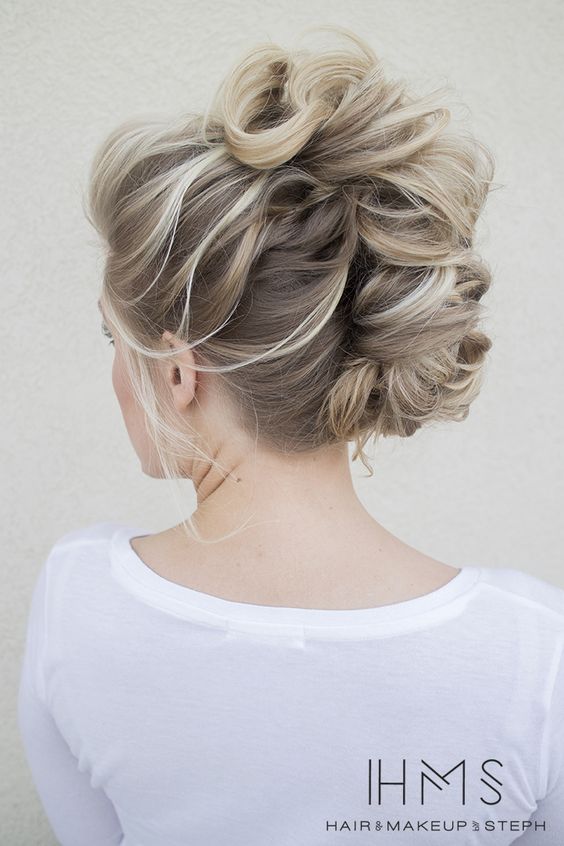 To add more volume to your hair, you can try to make a loose Frech twist updo like this. Plus, this is a stunning hairstyle for prom.
Romantic French Twist Hairstyle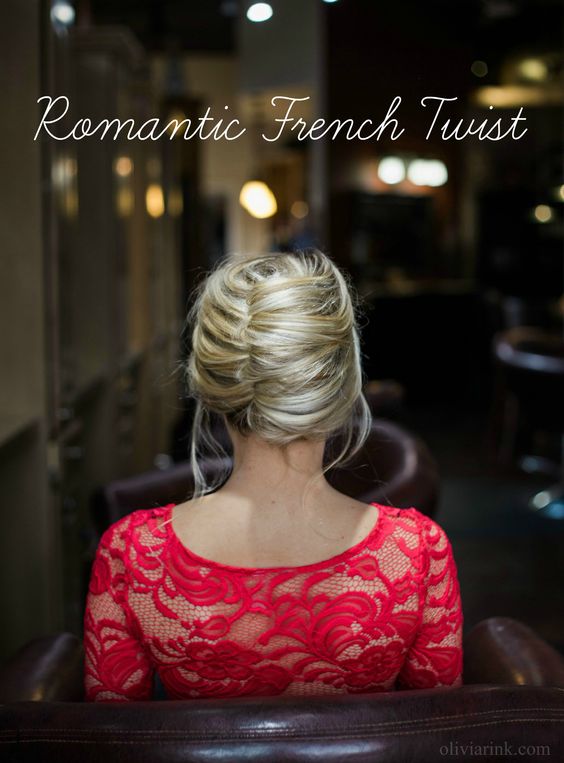 The French twist updo will add a lot of elegance and romance to your overall look. Next time you go for a date, just try this hair look.
French Twist Updo with Bangs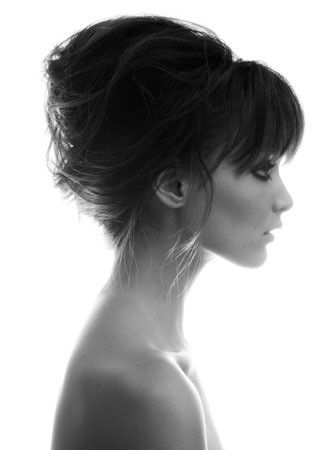 The French twist updo hairstyle looks rather gorgeous with thick bangs. This hairstyle works well to frame the imperfect forehead and meanwhile upgrades your ovearll look.
Fantastic French Twist Updo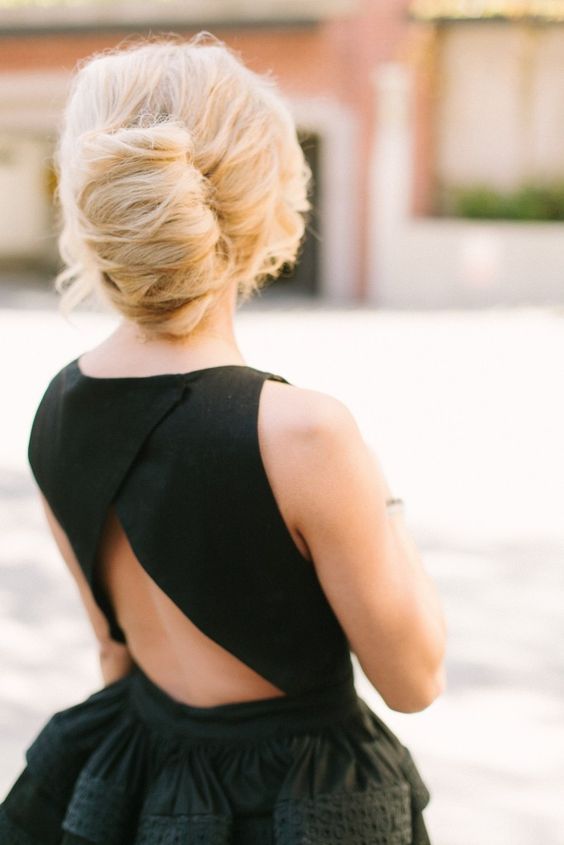 Lower down your twist updo and you will have a more fantastic hair look. This French twist updo is less formal than the classic one. However, it is more fashionable for younger women.
Sophisticated French Twist Updo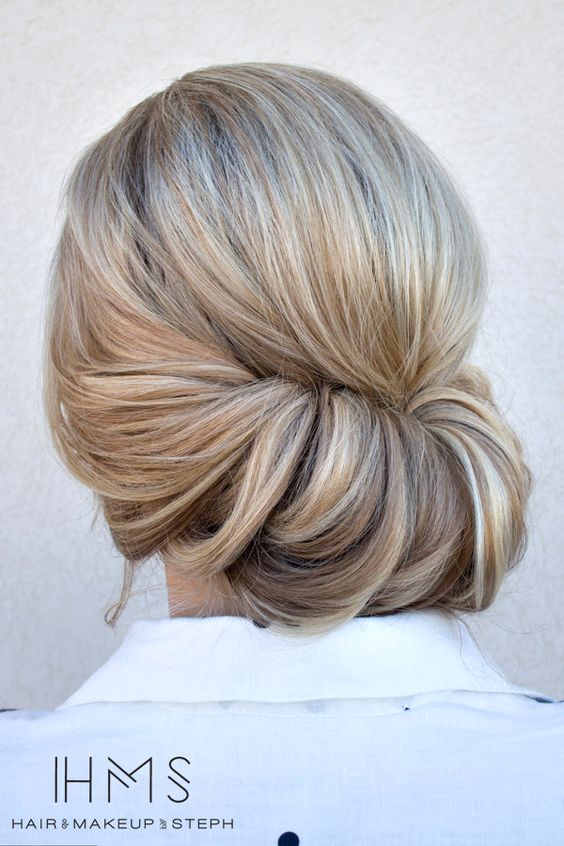 If your hair is long and thick, you must look rather sophisticated with this amazing French twist updo. It looks very stylish on mature women.
Stylish French Twist Updo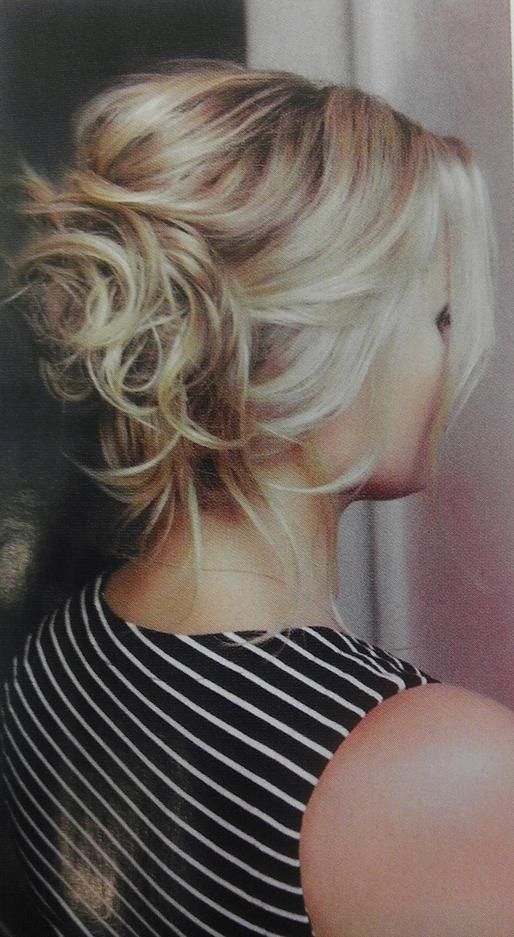 The messy and casual updo hairstyle is quite sassy for all women to try. This stylish hairstyle is a wonderful choice for holidays and informal occasions.
Retro-Chic French Twist Updo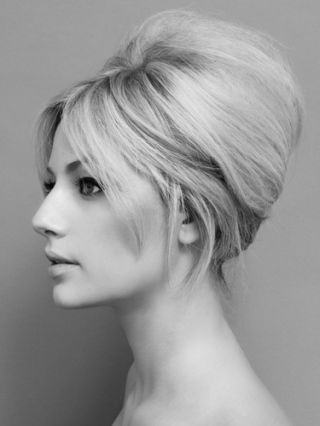 The center-parted long bangs fall along the face gently and frame the face into a better shape. This retro-chic French twist updo is very gorgeous for parties.
French Twist Updo for Wedding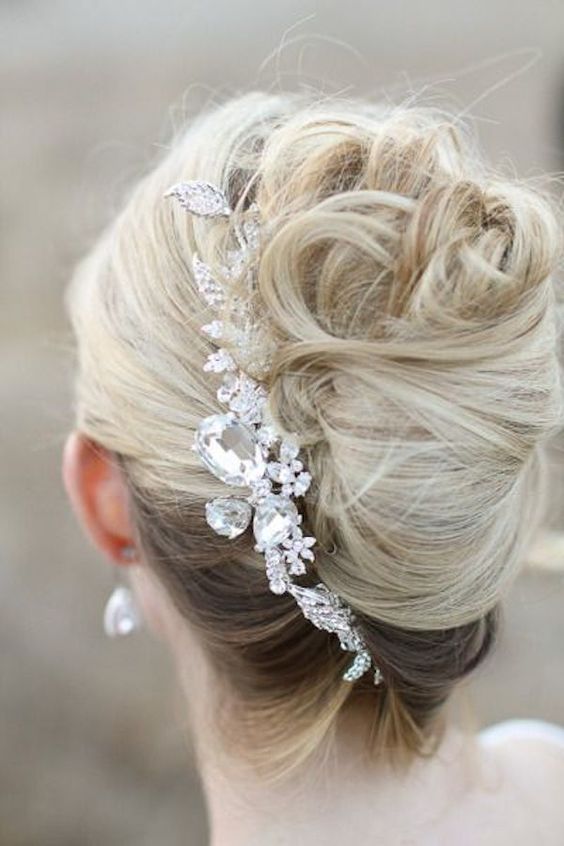 Wear a French twist updo hairstyle on your wedding and you will be the most exquistie bride that day.
Classic French Twist Updo Hairstyle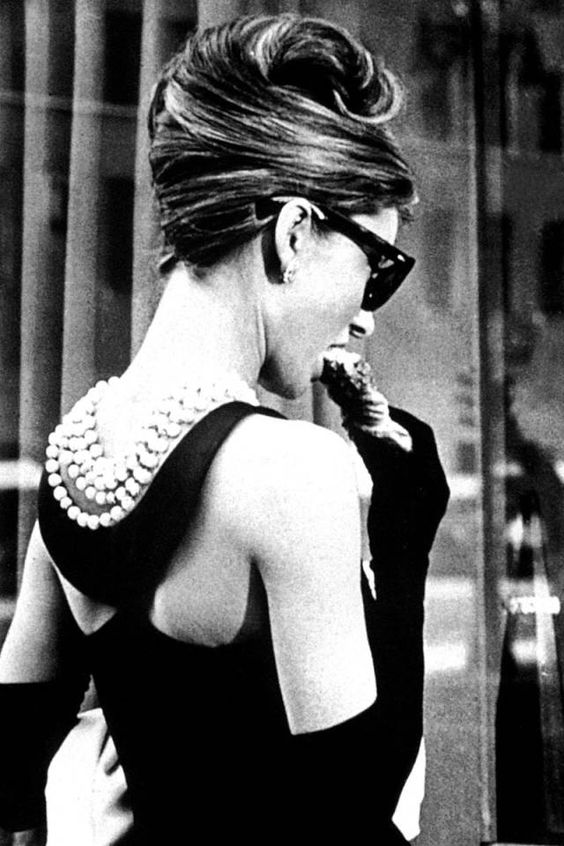 As we can see from this picture, the French twist updo is indeed classic. Elegance is timeless. So, just be an elegant women with a the French twist whenever you go to see someone important.