If you used to look through your mom's yearbooks and thought to yourself "How can you possibly have worn that stuff?" and all she did was grin and wink, now you probably know why. With age comes wisdom and wise people know that there really is nothing new under the sun; that even everything comes back around. Even when it comes to fashion.
And right now, what's in front of us, is 70s fashion.
If you've always found it to be strange or even a bit tacky, that's cool. Hopefully this article will change your mind as we walk you through all kinds of ways to make the 70s look great on you. Even now.
Flared jeans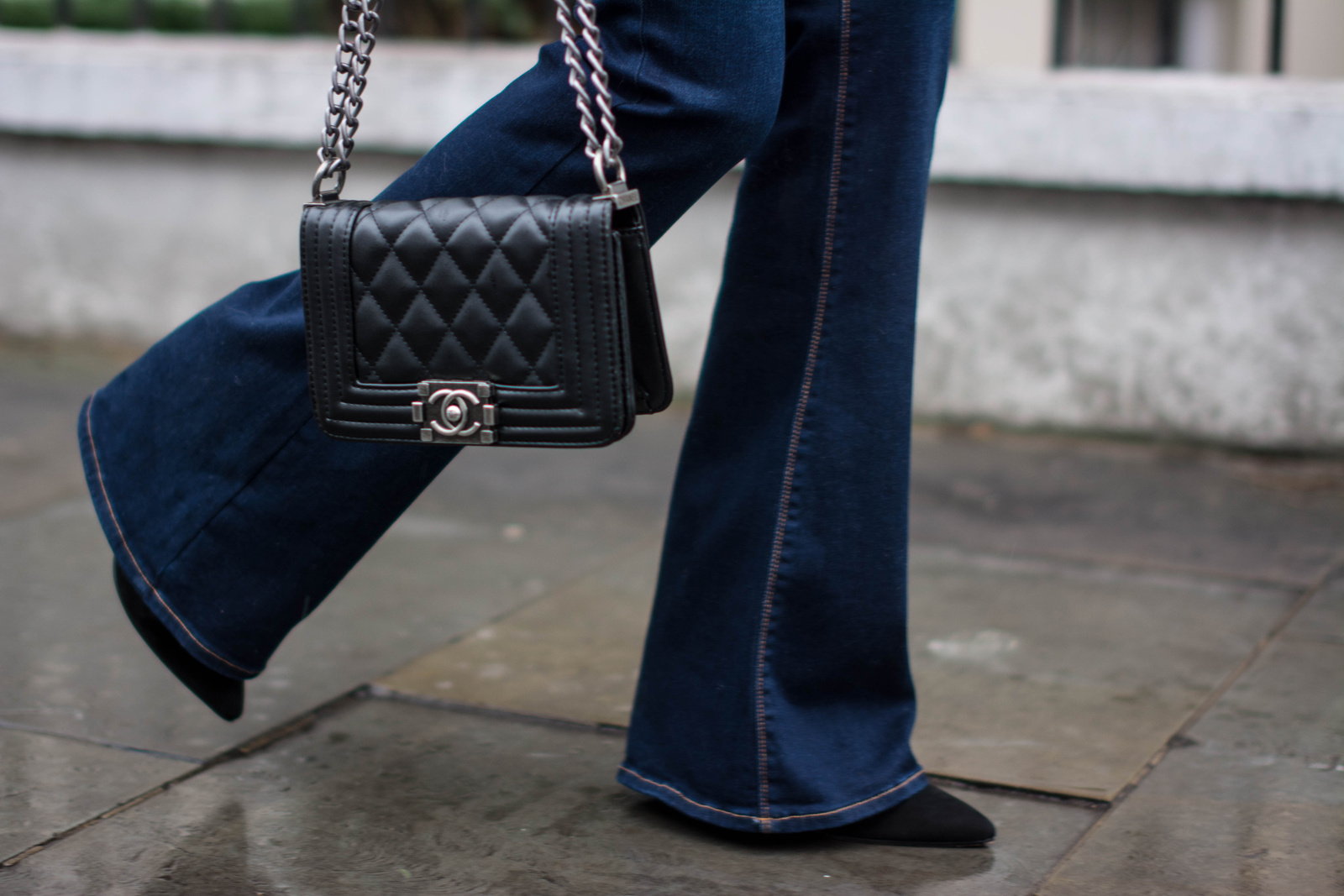 Nothing says "the 70s" quite like flared denim jeans do. They are complementary on basically all body types. Plus, they are even on the sexy side with the help of some high heeled shoes or boots.
Bell sleeve dress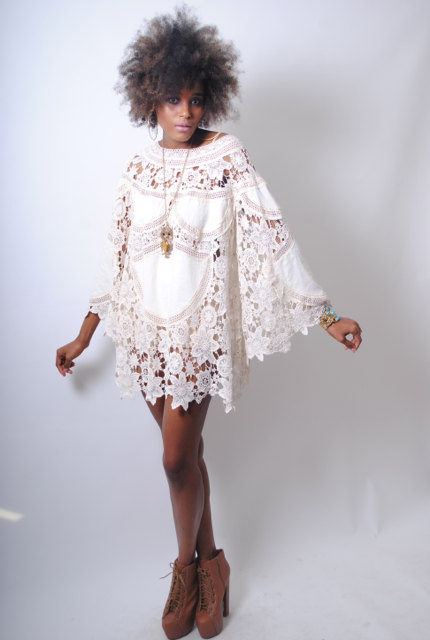 If you've been noticing a lot of shirts and dresses with really wide sleeves lately, this is just one more sign that the 70s are here. Bell sleeves were a big deal then. And they're a big deal (again) now.
Headbands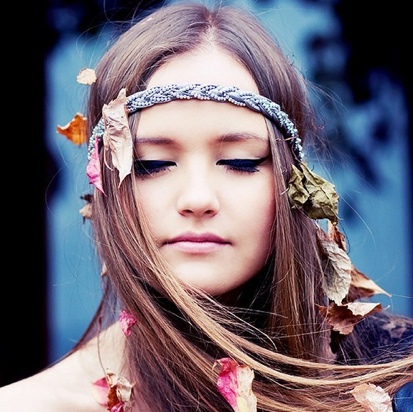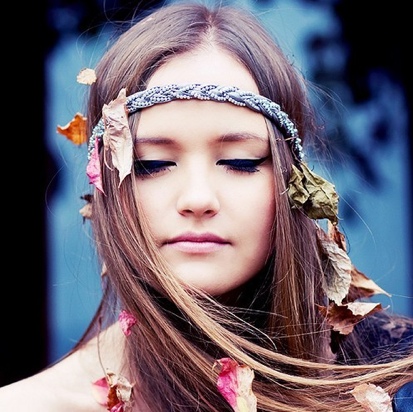 Headbands have always been a mainstay when it comes to hair accessories. To currently be in style, look for the kind that are either braided or beaded. Then wear them across your forehead. Beautiful.
Peasant blouse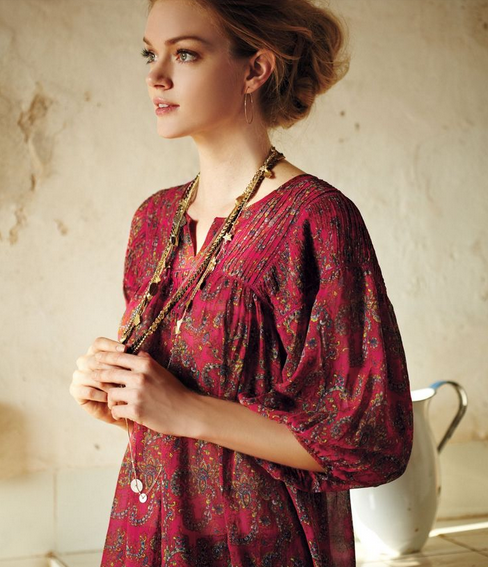 Peasant blouses are great because they are super comfortable while being stylish at the same time. Plus, you can find them at a department store or your local thrift store.
Platform shoes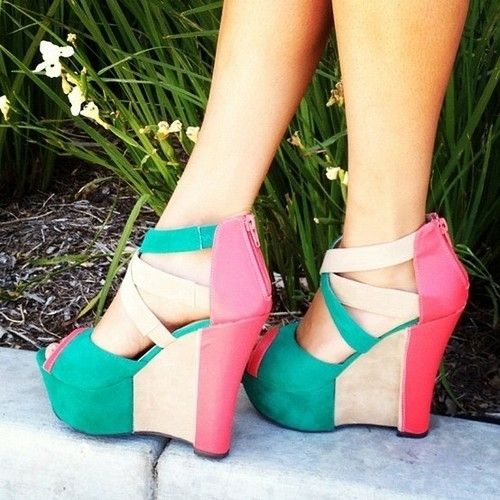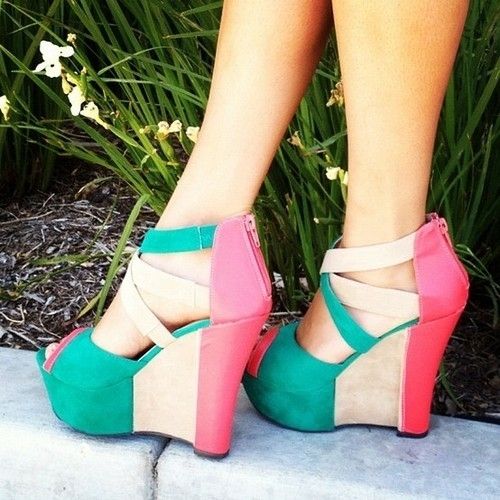 High heels are never going to go anywhere. But right now, the biggest the shoes—the better!
Blown out natural hair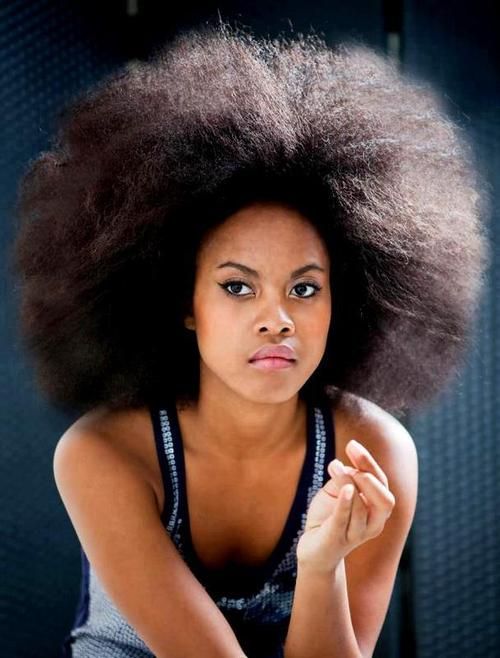 If you're a black woman or you're another ethnicity with naturally curly hair, turn your blow dryer onto a cool setting and blow your hair out. Aside from shoes, another kind of "big" that's, well, big is hair.
Buckle flat shoes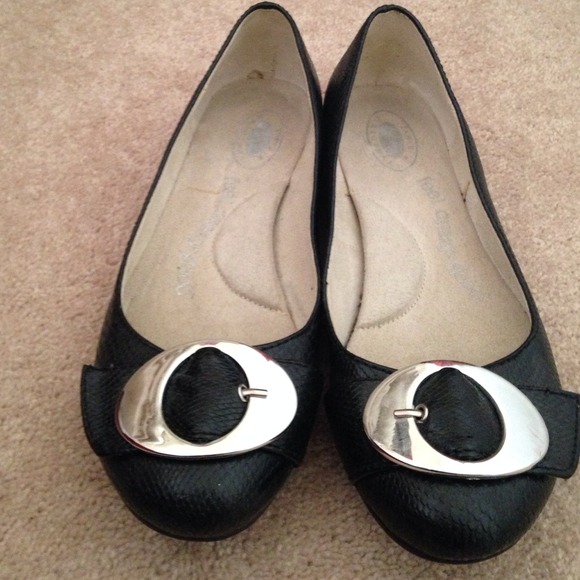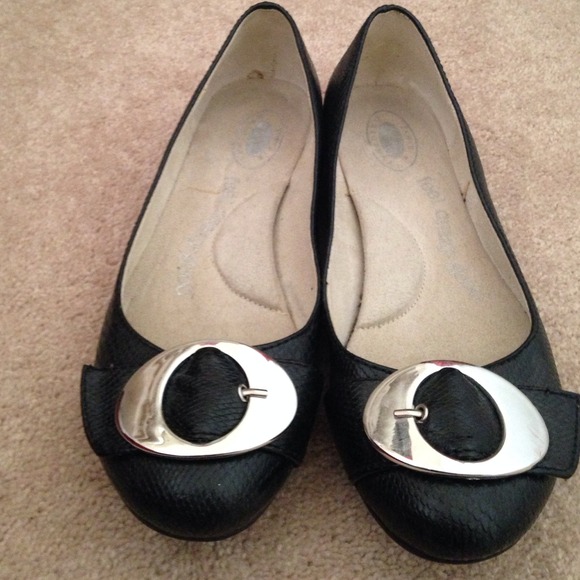 Flats are also on trend right now. Look for the kind that have big buckles on them. (Hint: These are another kind that you can find at a thrift store or perhaps even a yard sale.)
Belted tunic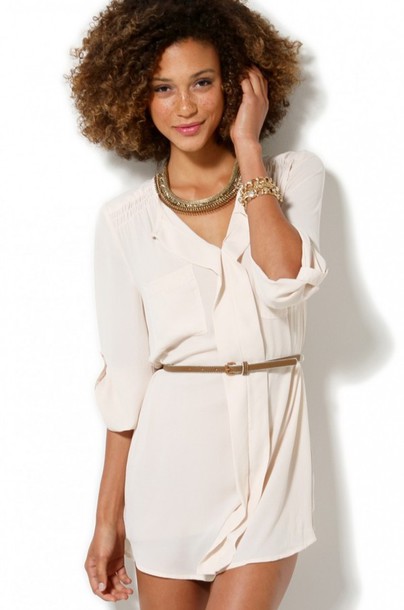 Tunics are timeless. But in order to keep up with the 70s trend, make sure that you wear yours with a belt.
Fur vest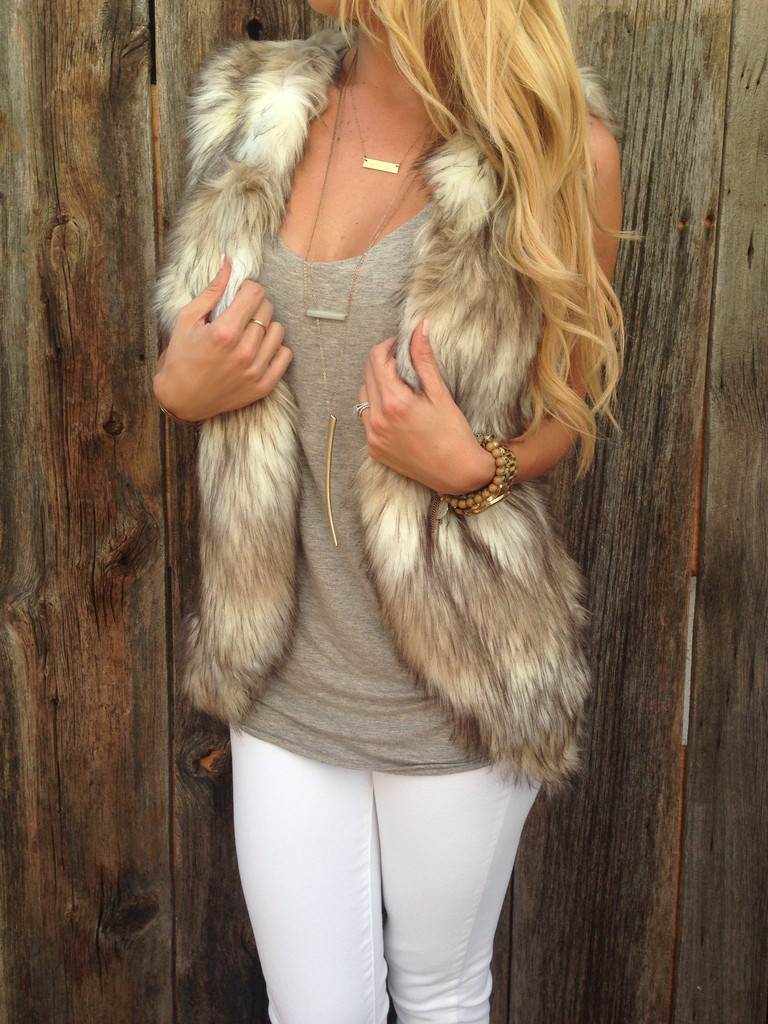 Only people who really study 70s fashion would know that fur vests were a part of it. Just look at how cute wearing it is. Plus, it's extremely versatile. Just make sure to be kind to animal life and go with a faux one instead of a real one.
Boho-inspired dress
Boho and gypsy looks both come from the 70s era. What we especially like about this particular dress are the "Holly Hobby" patterns on it. (Too cute. Too retro!)
Pendant necklaces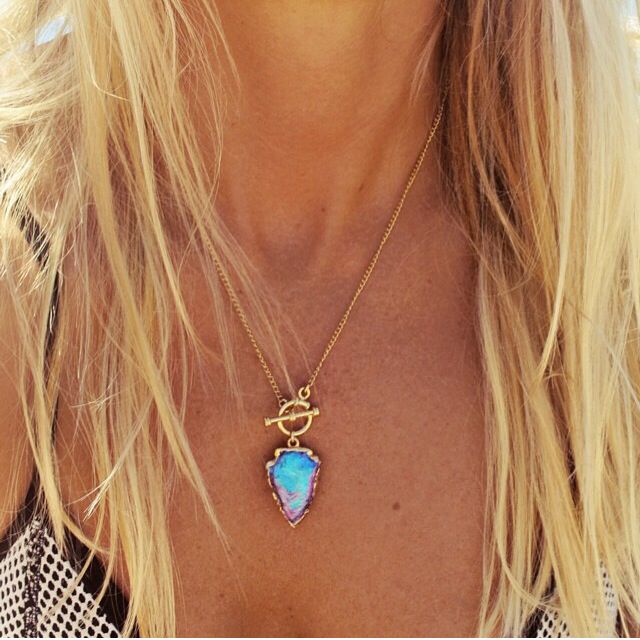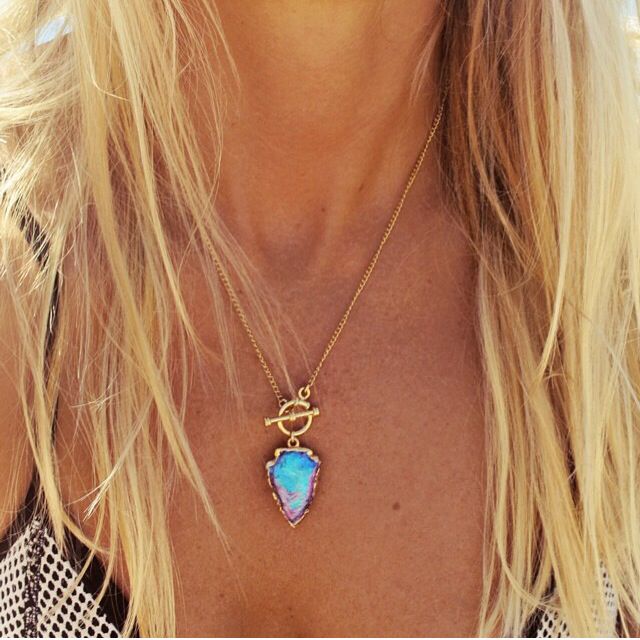 And what about jewelry? Well, one kind that you should add to your collection are pendant necklaces. With 70s fashion, you can never go too large with them either.
Pixie cut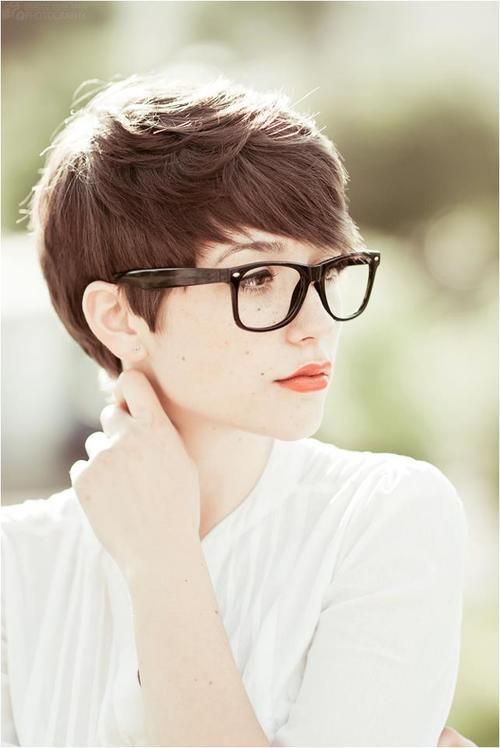 During the mid-60s and early 70s, there was a model named Twiggy that got a lot of media attention. One of the reasons was due to her signature haircut. A style that looked a lot like this pixie one.
Off-shoulder maxi dress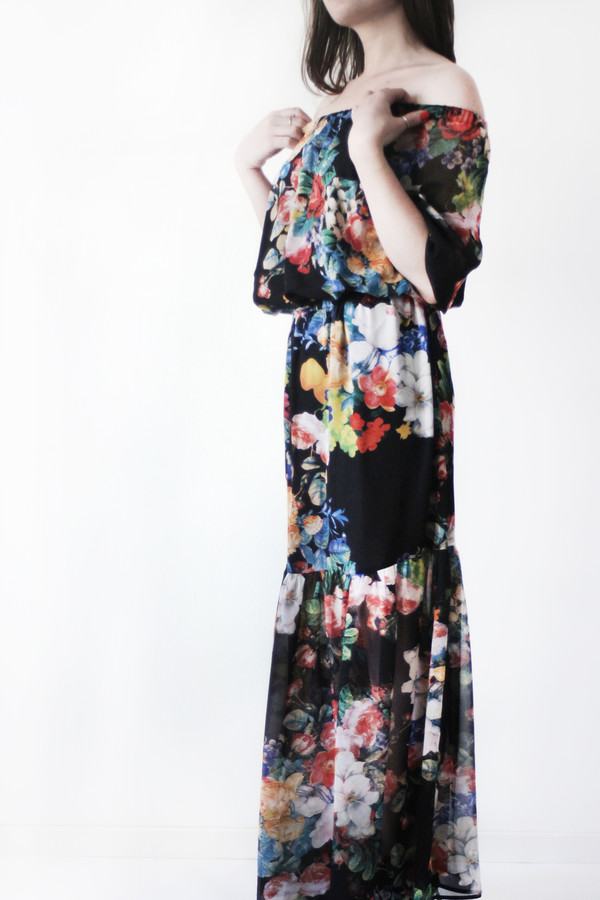 Yep. You must own a maxi dress. Make sure that it's floral and that you can wear it off of at least one shoulder too.
Floral bracelets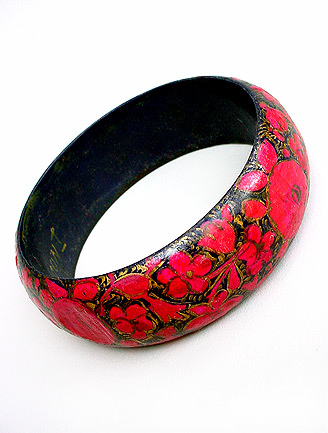 Speaking of flowers, look for a few floral painted bracelets. Due to the 70s trend, they're pretty easy to find.
Vintage ringer T-shirt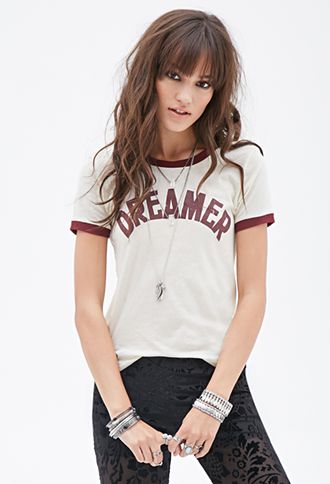 Do you love wearing T-shirts? If so, another classic 70s look is the ringer tee. Go to a website like Etsy or Amazon to find some vintage ones from that time in history.
Gladiator sandals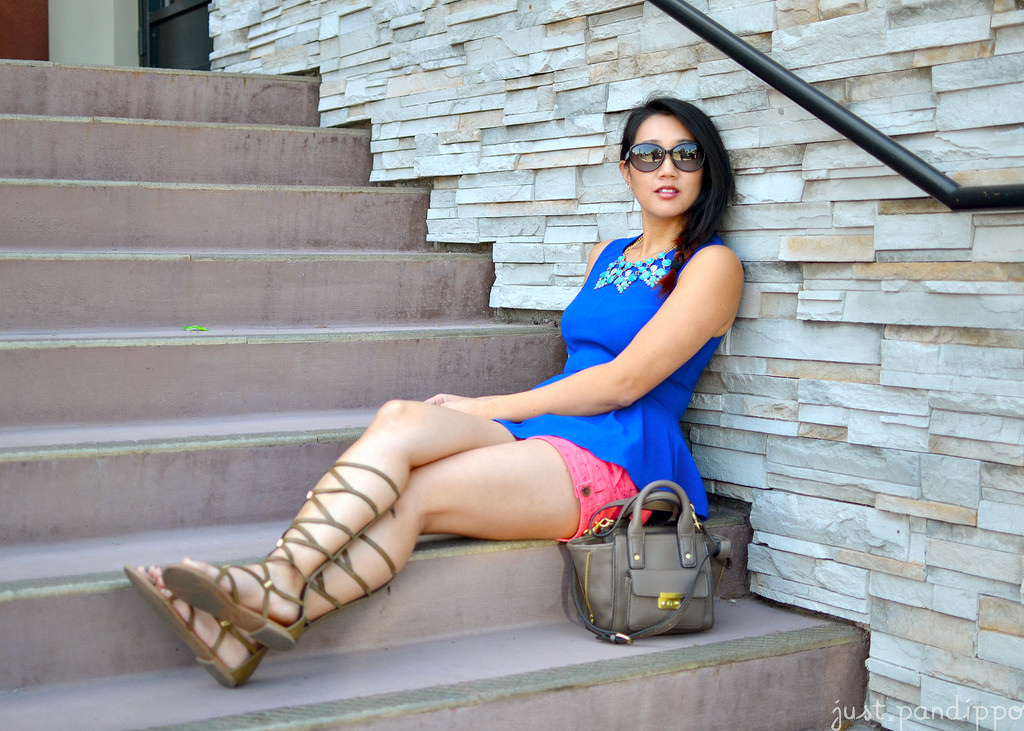 If you don't already own a pair of gladiator sandals, what the heck are you waiting on? They're so stylish, so sexy and oh so 70s!
A-line denim skirt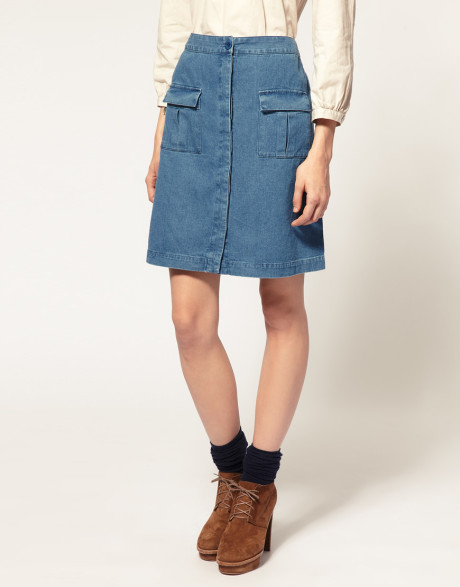 Typically, there are other cuts of denim skirts that we would recommend. But in order to look like the 70s, you need to have an A-line one.
Big floppy hat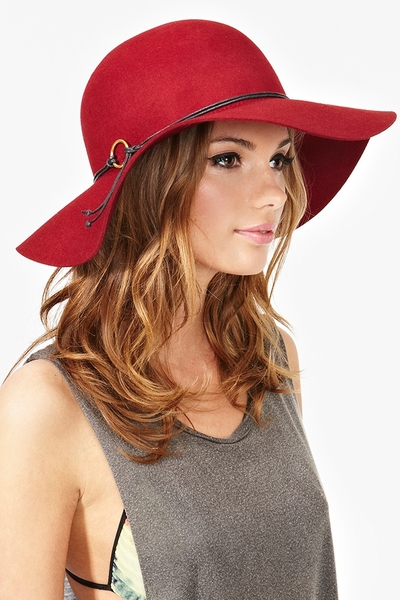 Worried about how to handle a bad hair day? All you need is a big floppy hat. A really big floppy hat!
Off-shoulder top
Just like you need an off-shoulder dress, you also need an off-shoulder top. You can dress it up with a maxi shirt or down with a pair of shorts.
Fringe purse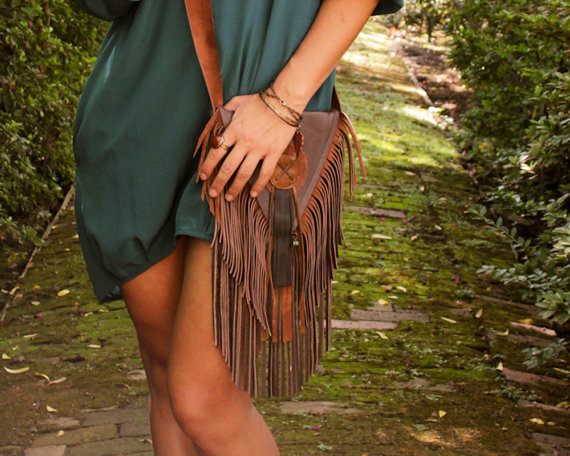 And what about purses? Look for one what has some fringes on it. Preferably a purse that's made out of leather.
Voluminous hair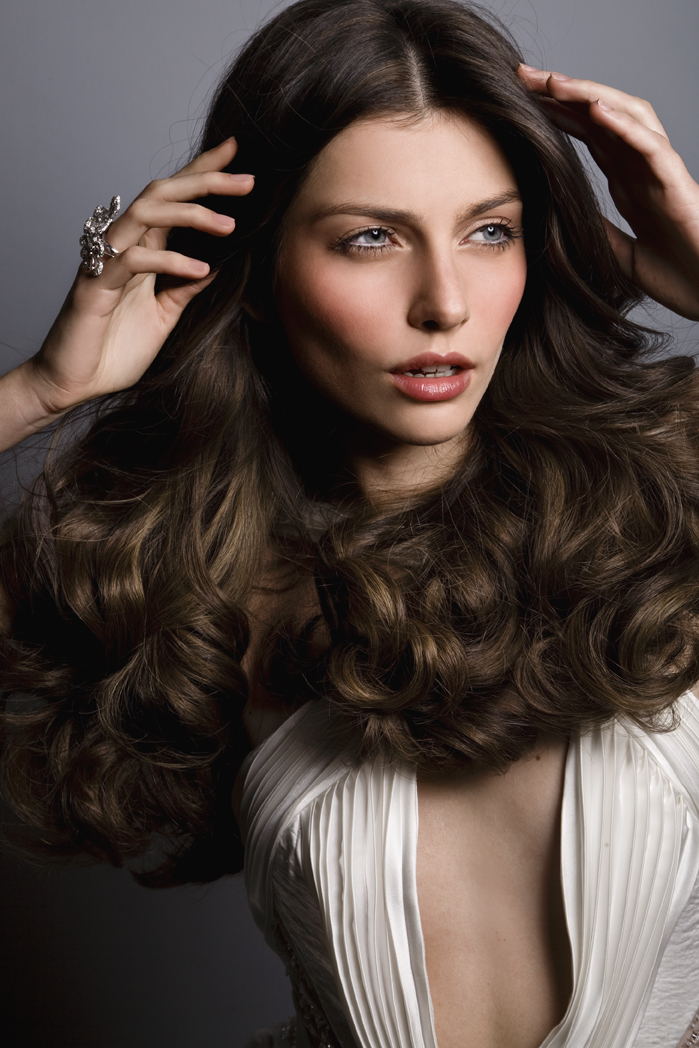 Your hair can never be too big when trying to achieve the 70s look. YouTube has plenty of videos on how to get your tresses to look full and lovely.
Leather jacket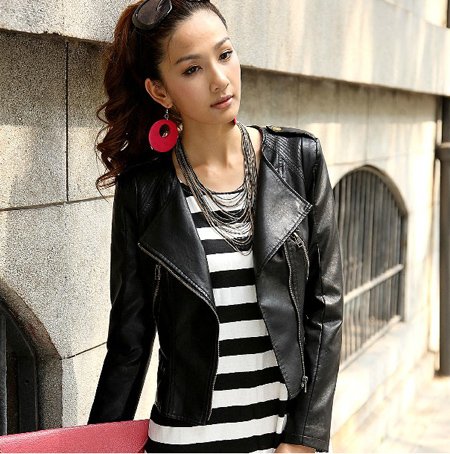 On those chilly days, get yourself a leather jacket. After the trend passes, it will be something that you can still wear all of the time and be in style.