20 Fashionable Jeans Outfit Ideas for Spring/ Summer
Whenver you ran out of your creativity, come here! Your personal stylist is here to offer you the latest fashion ideas so that you can be glorious all the time. Today's post is about the spring and summer outfits. Do you have a preferred wearing style in these two seasons?
Although most women would like to wear the beautiful dresses or skrits, there is one fashion piece all of you should not miss. That is the jeans. Jeans are the most ideal options for those lazy moments. And they are effortlessly chic with a vibe of casual feel.
In the gallery below, you will see 20 fashionable outfit ideas with jeans. They are of different styles. Some are sweet and adorable, some are casual and cool while others are elegant enough for you to copy as your office attire… Now, stay here and check them out! Get yourself inspired and enjoy!
Casual Jeans Outfit with Pink Top via www.p-ivonia.com

Each single piece is so simple, yet when combined together, it's really a fantastic combo. The pink top is pretty to match the blue jeans. If you still want to be more feminine and sexy, just put on a pair of stylish high heels.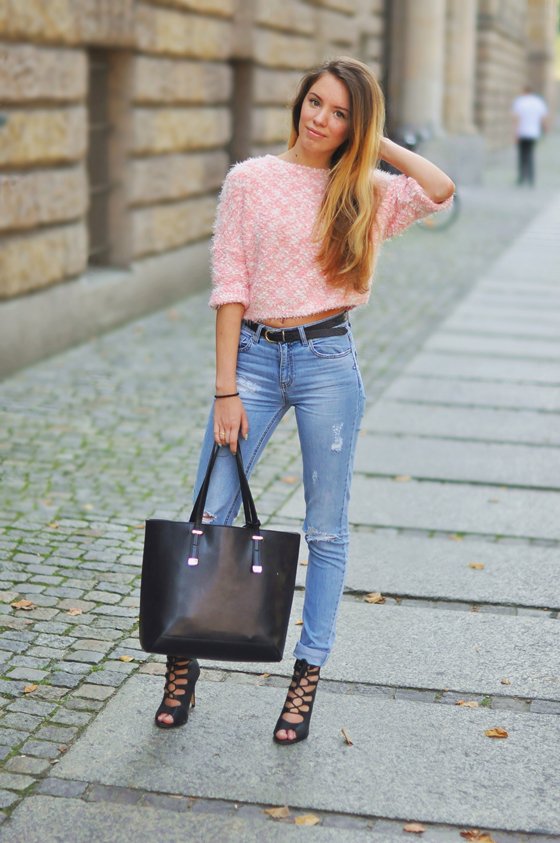 Chic Jeans Outfit for Summer via www.miaventuraconlamoda.com

The white blouse is the best friend to the jeans. They show the youthful attitude of the wearer. To make it more stylih, you may lay a chic jacket over the white blouse. In addition, the black high heel pumps really upgrade the whole look.

Simple Jeans Outfit with Necklace via www.miaventuraconlamoda.com

A simple stripe tank top and the baggy jeans easily make a casul outfit for summer. To make this casual look chic, you may put on your stylish sandals and wear some accessories, such as the bracets and necklaces. Thus, a simple look can be remarkable instantly.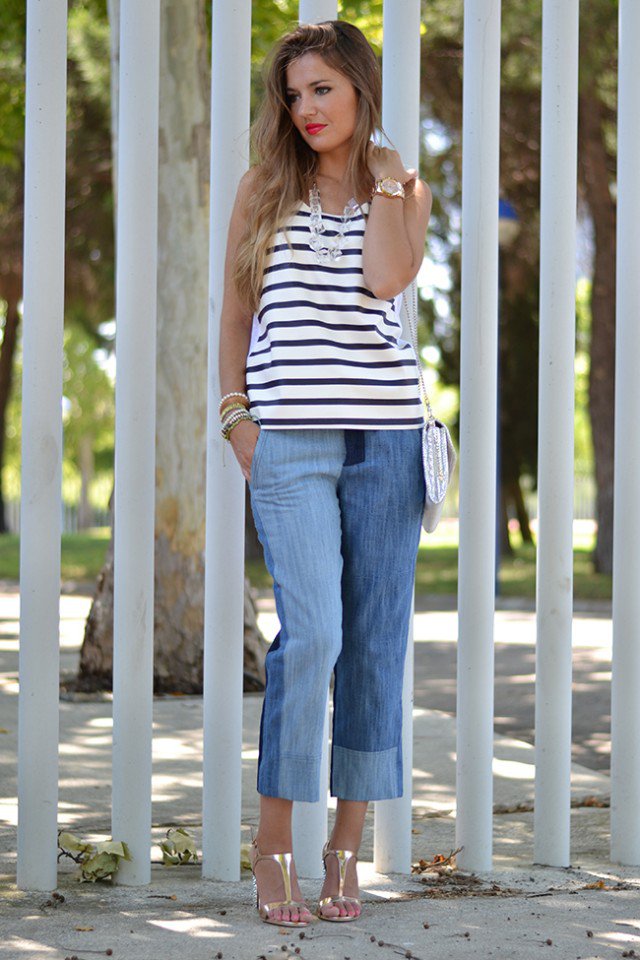 Stylish Summer Outfit Idea with Jeans via www.miaventuraconlamoda.com

Quite simple, but the colors of this outfit are well-matched so that the final look is effortless chic. You can copy this idea for weekends and even holidays.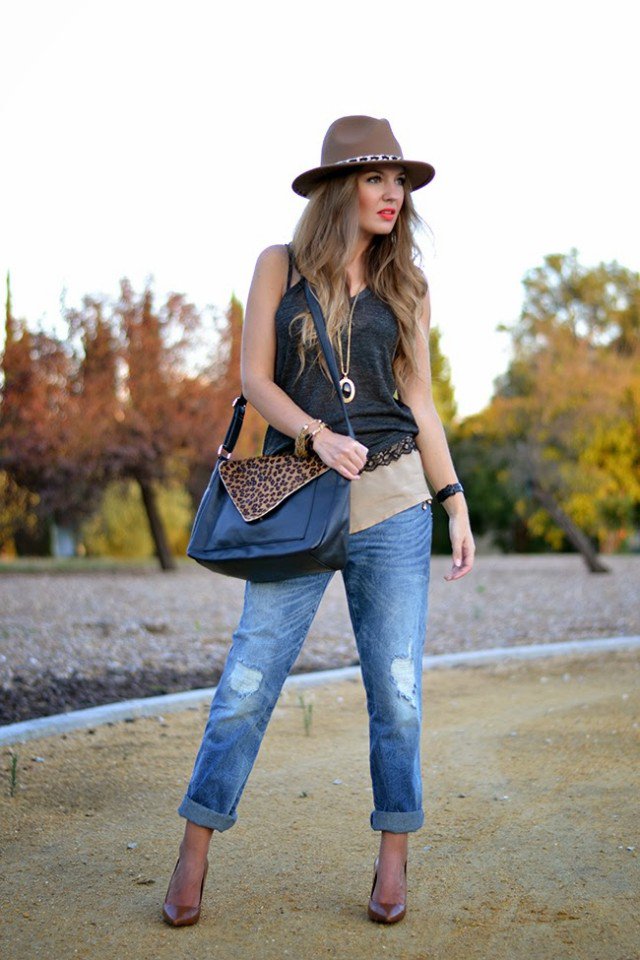 Daily Outfit Idea with Ripped Jeans via www.miaventuraconlamoda.com

Ripped jeans will add casul-chic vibe to your look. The simple combination is suitable for every occasion in our daily life.

Pretty Spring Outfit Idea with Jackets and Red Jeans via www.miaventuraconlamoda.com

Tartan blouse and jeans are the most popular preppy style combination. It's great whether for work or non-work days. A pair of bright colored pumps will upgrade the look to b more fashionable level.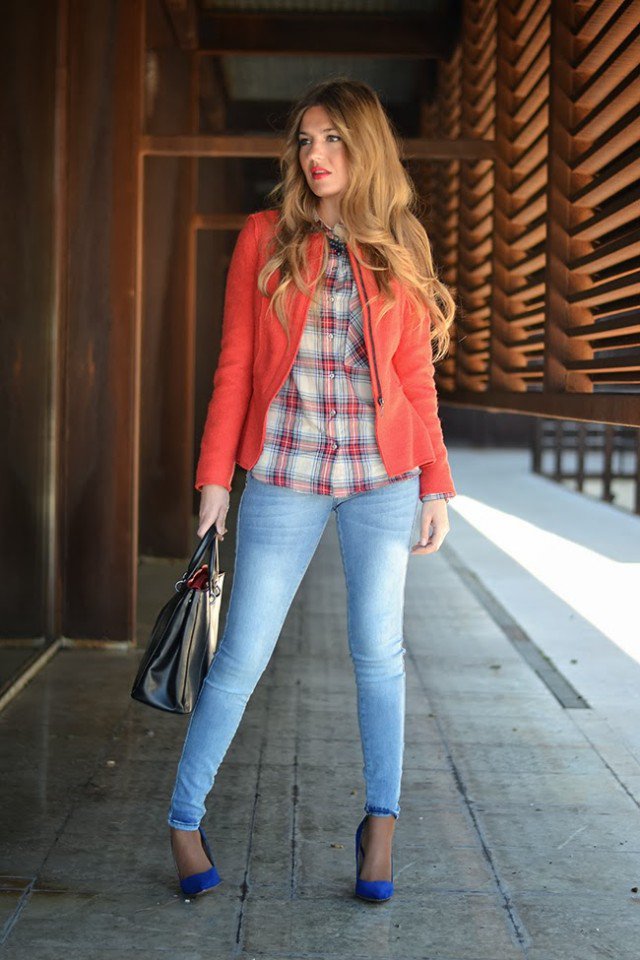 Fashionable Jeans Outfit Idea via www.miaventuraconlamoda.com

The printed over coat and the dark shade jeans are effortless chic for everyday occasions.

Casual Chic Outfit Idea with Jeans via www.miaventuraconlamoda.com

Any casual outfits will be more stylish when you add one more blazer and a pair of high-heel sandals. Wear some pretty accessories if necessary.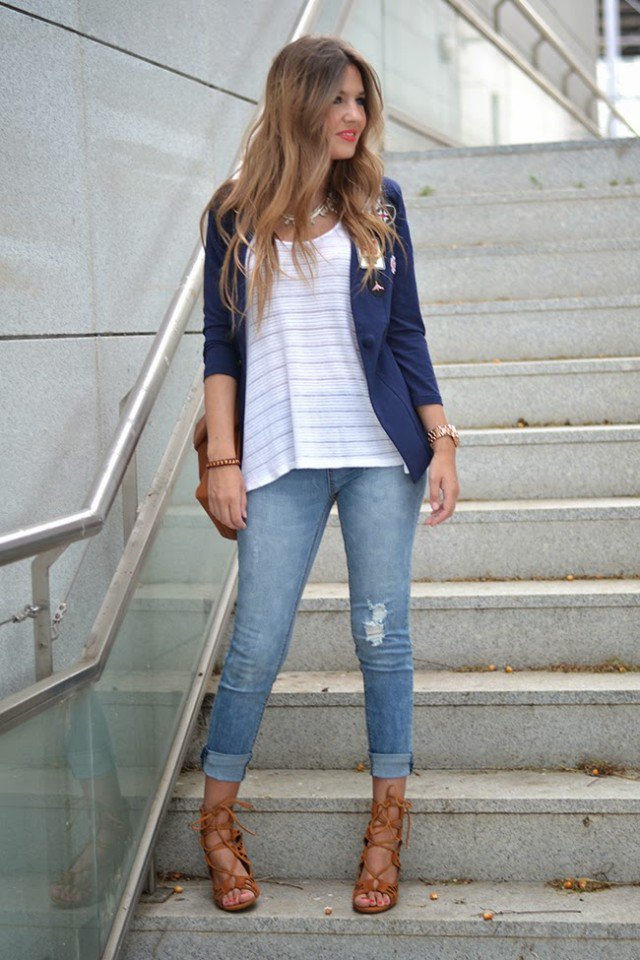 Fashionable Summer Jeans Outfit Idea via www.miaventuraconlamoda.com

The floral vest and the red pumps work so well to create such a sexy yet rather decent outfit look.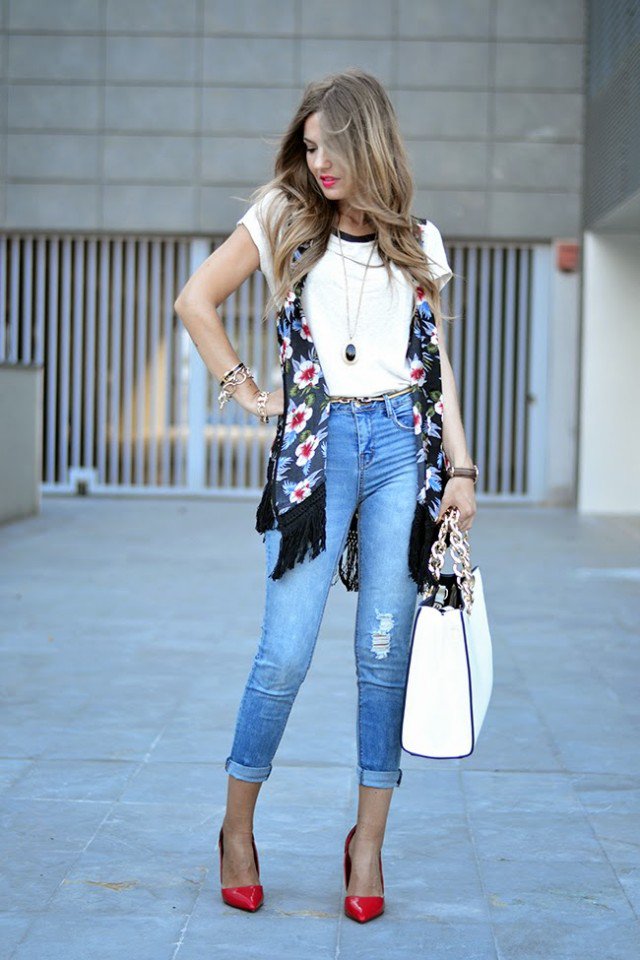 Stylish Leopard Printed Blouse with Ripped Jeans via www.miaventuraconlamoda.com

This leopard printed blouse adds some wild touch to the casual look while the chic pumps illuminate the whole look. You can see how important the shoes and accessories are to a woman.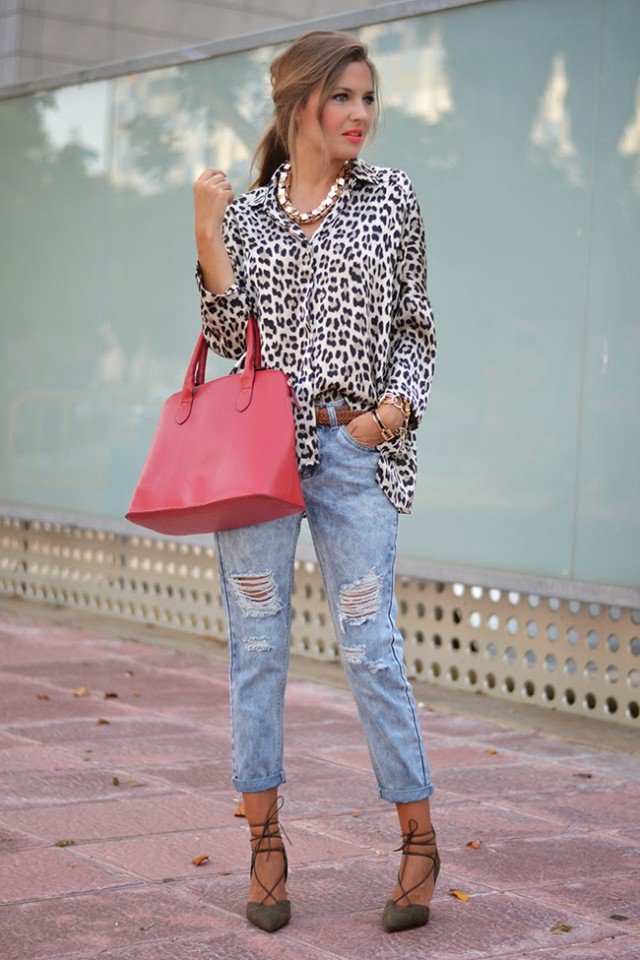 One thing to remember is that you should put on your high heels if you want a more feminie and fashionable look. More ideas can be found from the pictures below. Scorll down and get yourself inspired.
Burgundy Blazer with Jeans via www.miaventuraconlamoda.com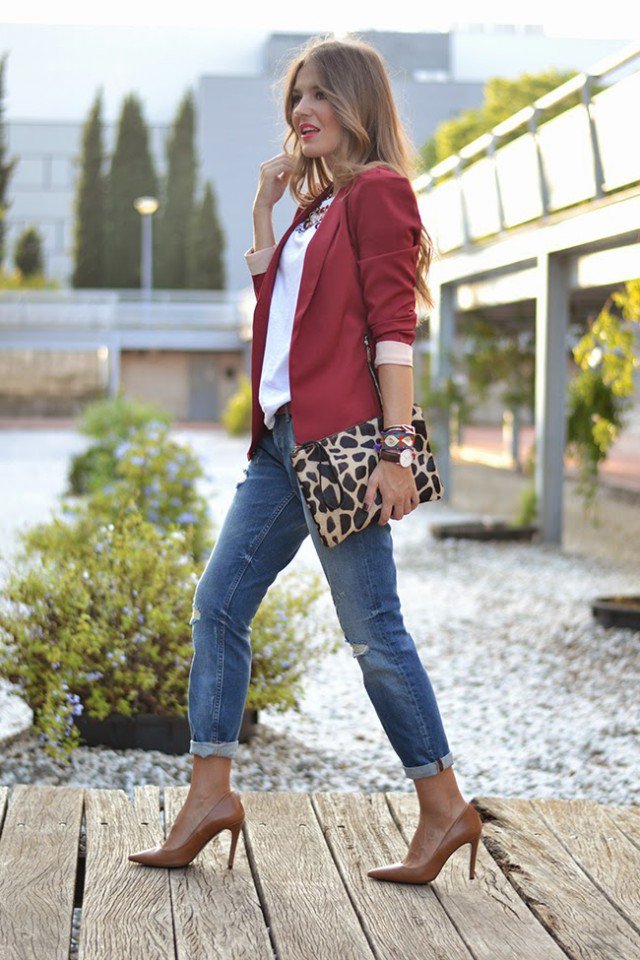 Pretty Jeans Outfit with White Top via watchoutladies.net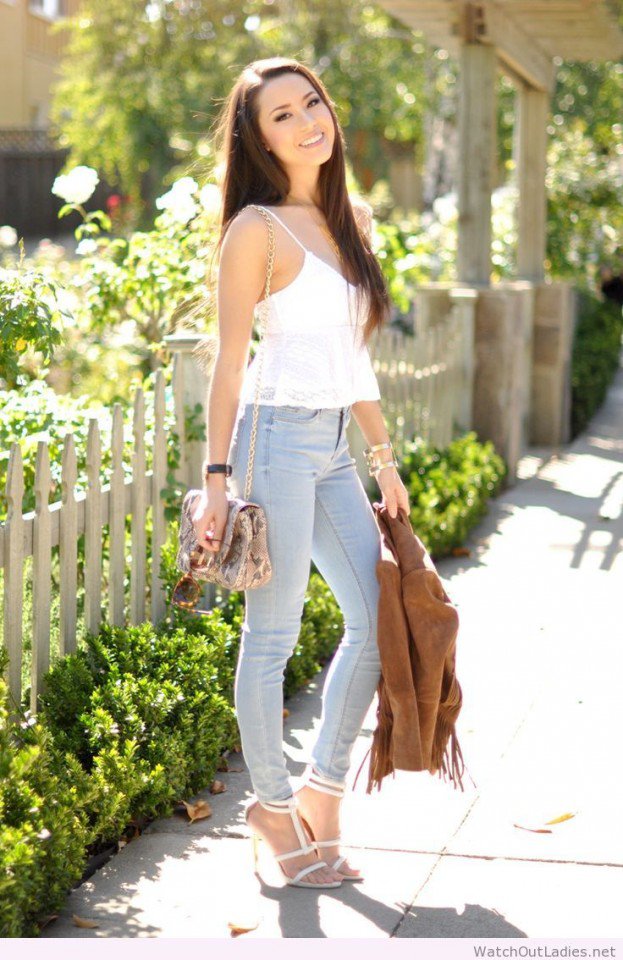 Faddish Jeans Outfit with Red Jacket via seamsforadesire.com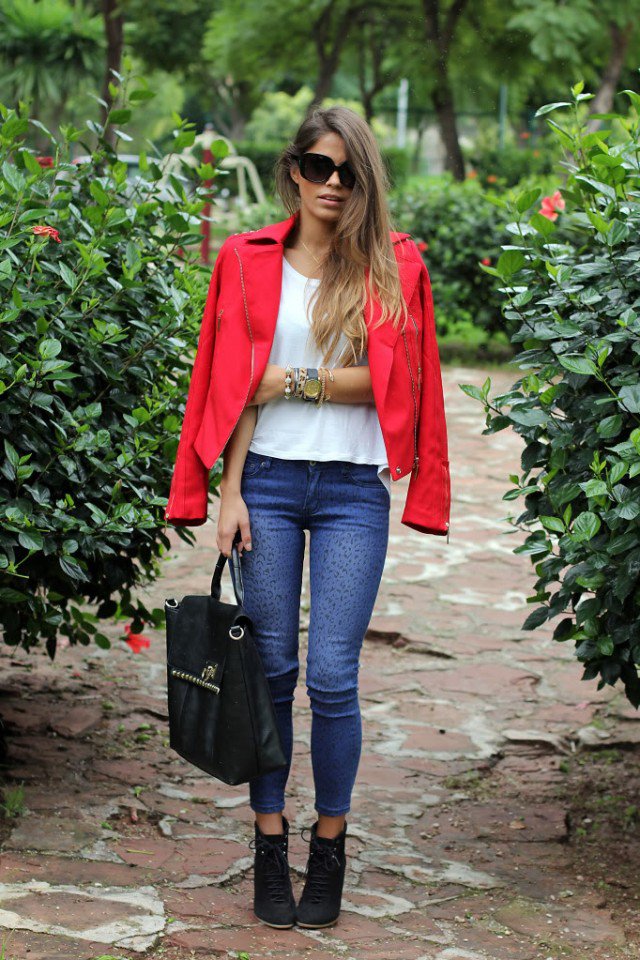 Brown Blouse with Jeans via seamsforadesire.com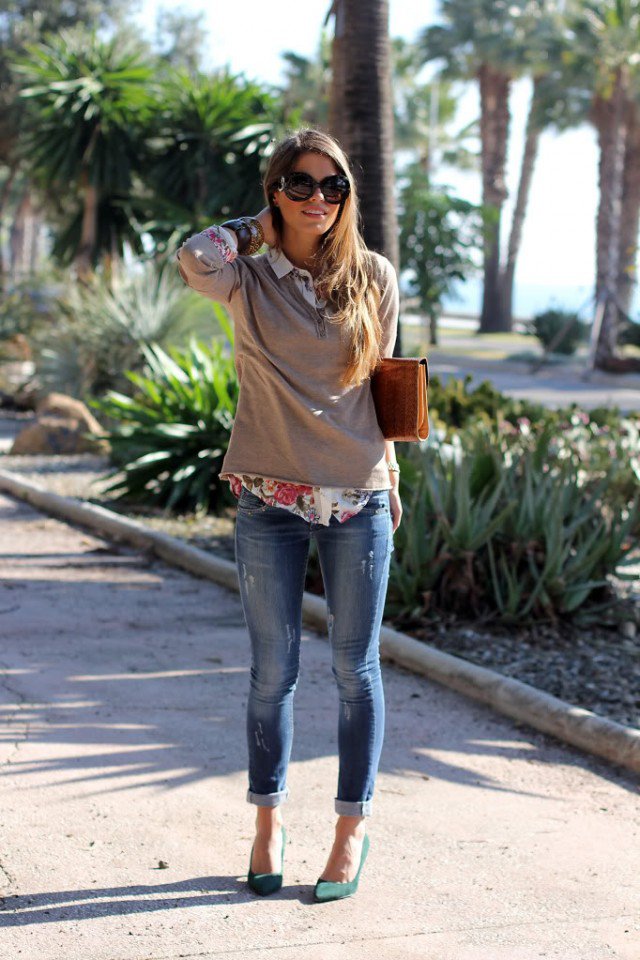 Chic Spring Outfit Idea with Jeans via seamsforadesire.com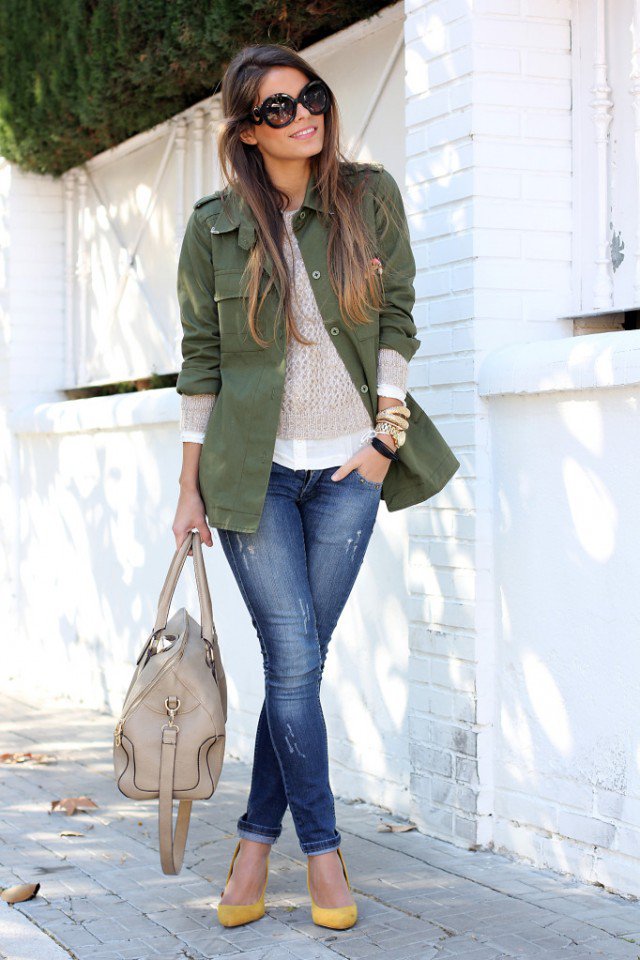 Jeans with Green Jacket  via seamsforadesire.com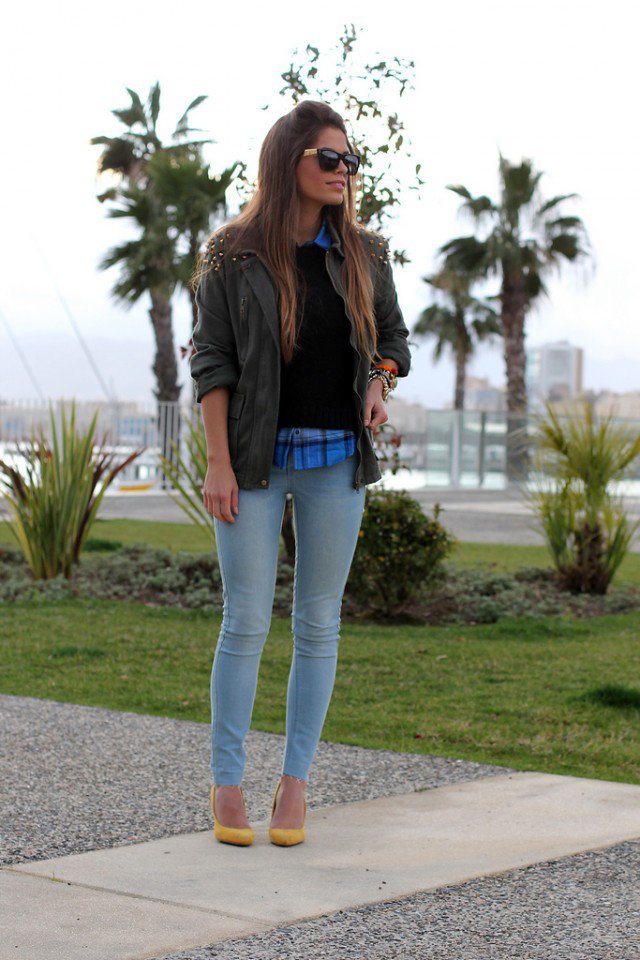 Cool Outfit Idea with Jeans via seamsforadesire.com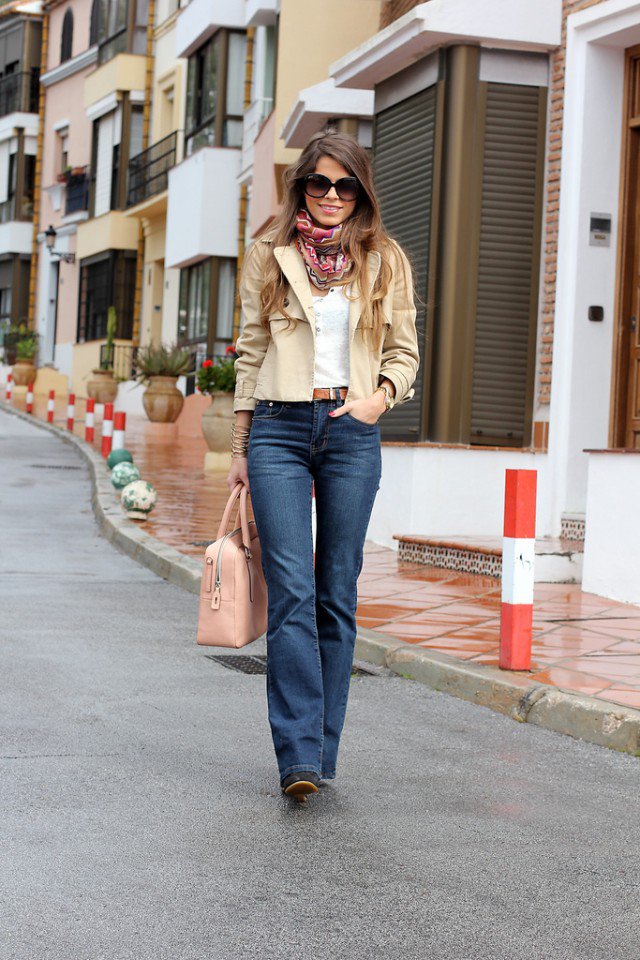 Stunning Office Attire with Jeans via  via seamsforadesire.com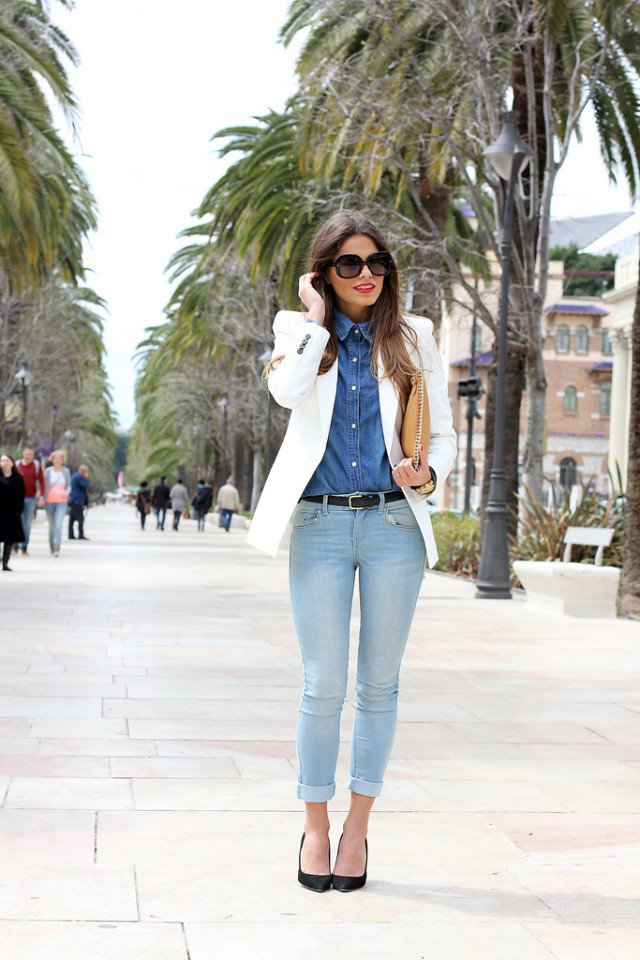 Green T-Shirt with Grey Jeans via seamsforadesire.com