Most women like to buy clutches and they always spend a large sum of money buying the clutches or other kinds of bags. Yet, if you know some ideas about how to recreate your clutches, then you can save a lot of money. So, your personal stylist today wants to share with you 17 fashionable clutch DIY ideas. They are all fashionable and simple for you to have a try at home. Just stay here and check them out! You won't need to go to the shops searching for a special and stunning clutch any more, for you can totally make one by yourself. Enjoy!
 Chic Clutch DIY Idea via www.hercampus.com

Can't find your desired clutch? Why not just make a stunning box clutch for yourself? It's interesting and fashionable for you to try.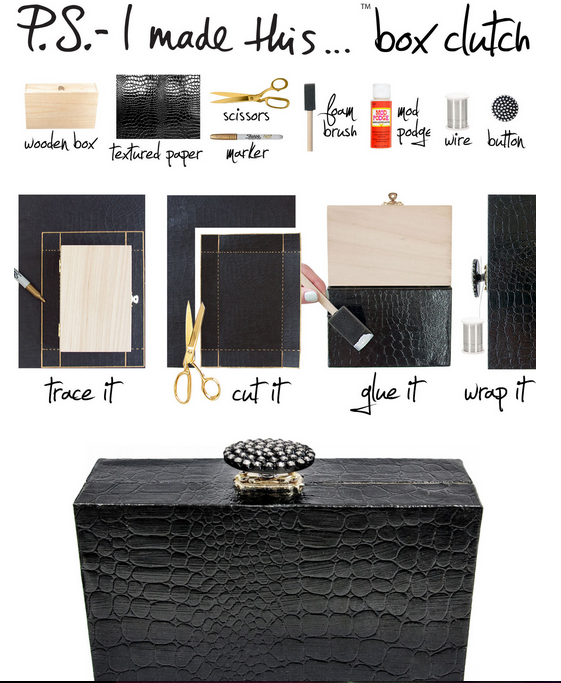 DIY Blue Leopard Printed Clutch via www.mylittlesecrets.ca

Colors are quite important for a clutch to be noticed. Just set free your imagination and experiment with brand new color crash. You can easily get a chic clutch.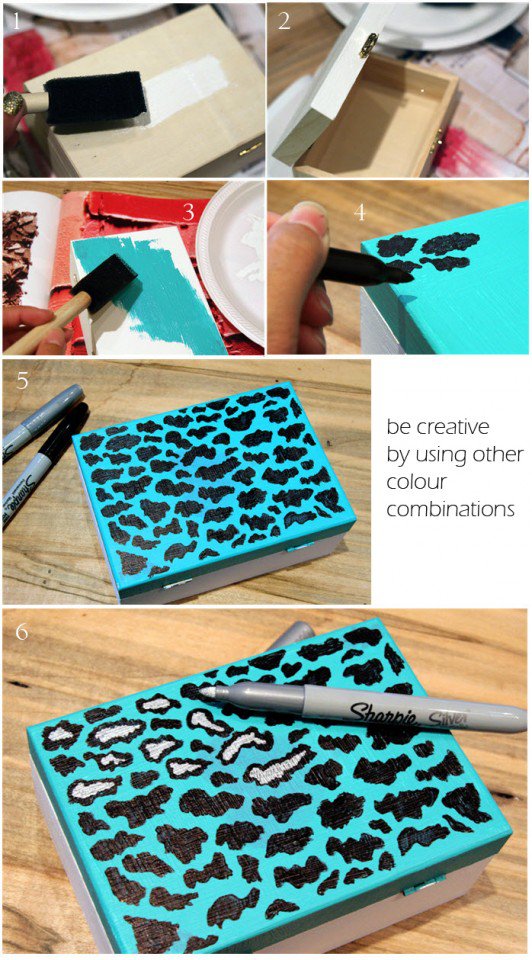 Stunning DIY Clutch Idea via cortinsession.com

The studs and the big gem button can be fantastic materials to decorate the box clutch. To make it more stylish, you can paint some patterns or lines on the surface. Besides, covering it with some beautiful laces or cloths is also a nice idea.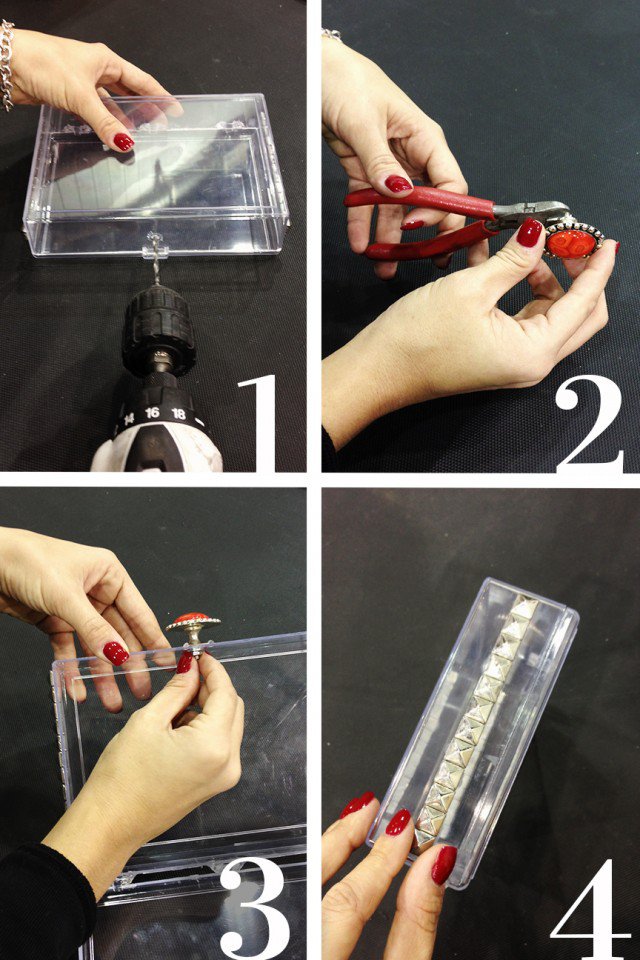 DIY Tribal Duct Tape Clutch via www.thanksimadeitblog.com

If you have a gift at drawing pictures, then your ordinary clutch can be changed into a rather stylish look! Get some inspiration from this tutorial!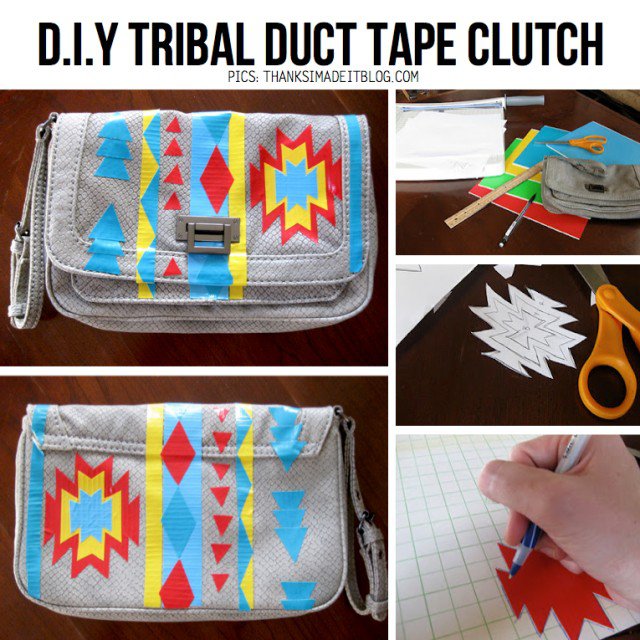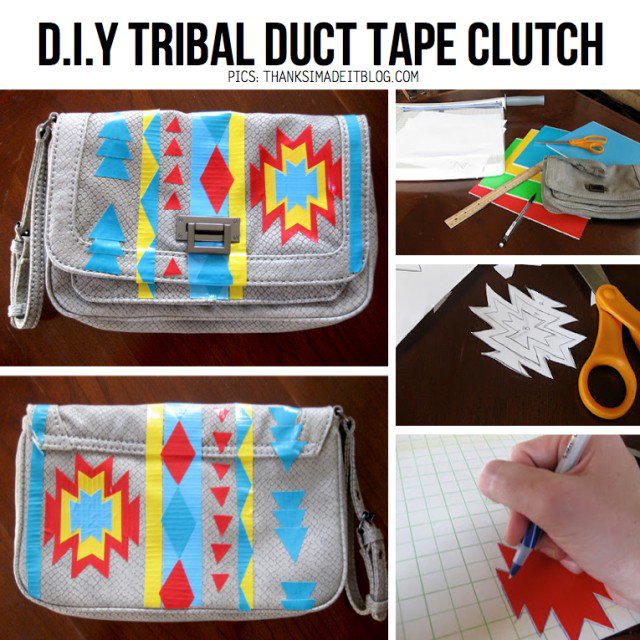 DIY Stripe Clutch Idea via www.courtandhudson.com

Fashion is simple and fashion is creative! Do you like this one? Quite chic and still cute for women from 15-35.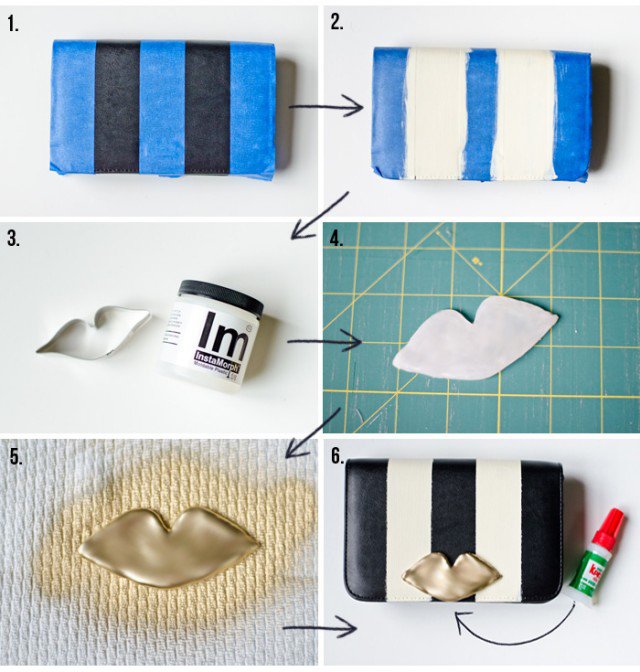 Lovely DIY Clutch Idea via modpodgerocksblog.com

Try to add some cute elements to your clutches so that they can be even more adorable!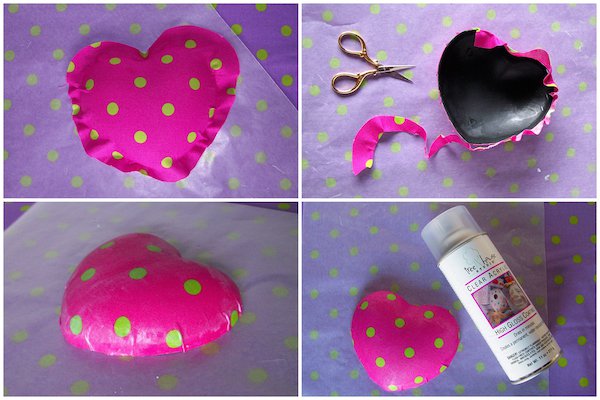 Cute DIY Clutch Idea via www.swellmayde.com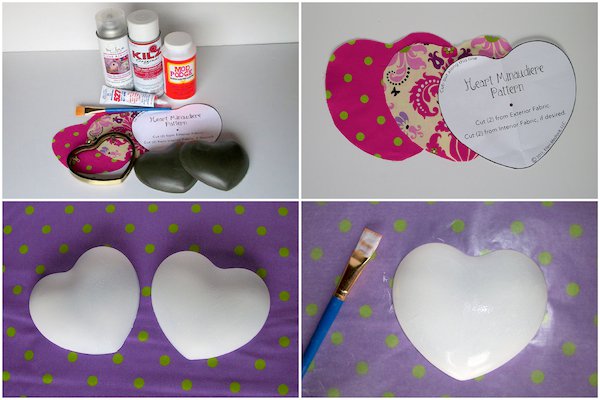 DIY Pearl Embellished Clutch Idea via www.swellmayde.com

Don't want to pay too much money on a new clutch? Just renew one of your old bags. Decorate your clutch bag with pearls and diamonds which may be fake actually, and you can get a rather stylish clutch bag that merely belongs to  you.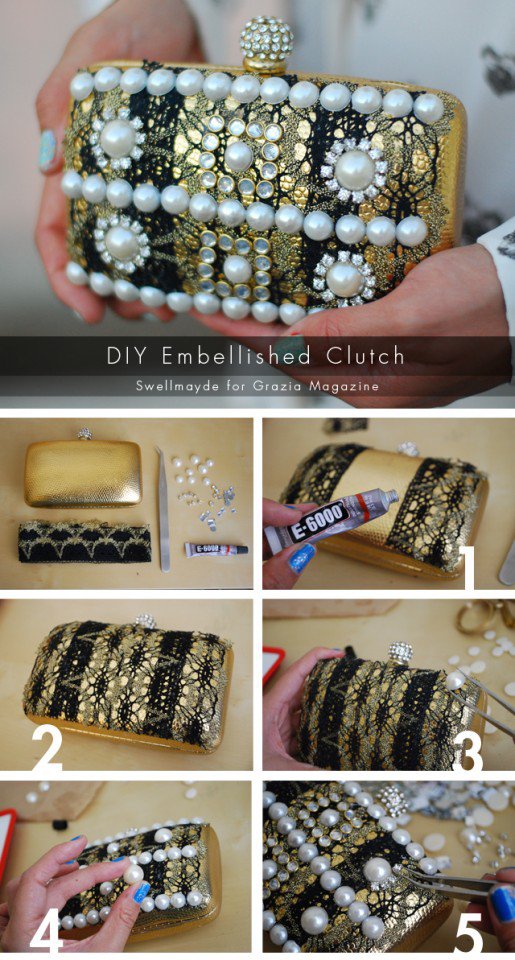 Edgy DIY Clutch Idea via www.stylehive.com

I think this DIY idea is quite interesting. It will match every piece of your outfits easily.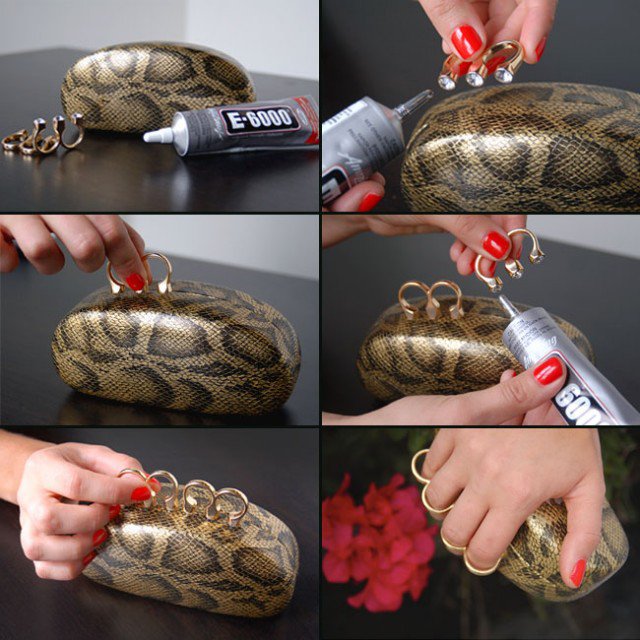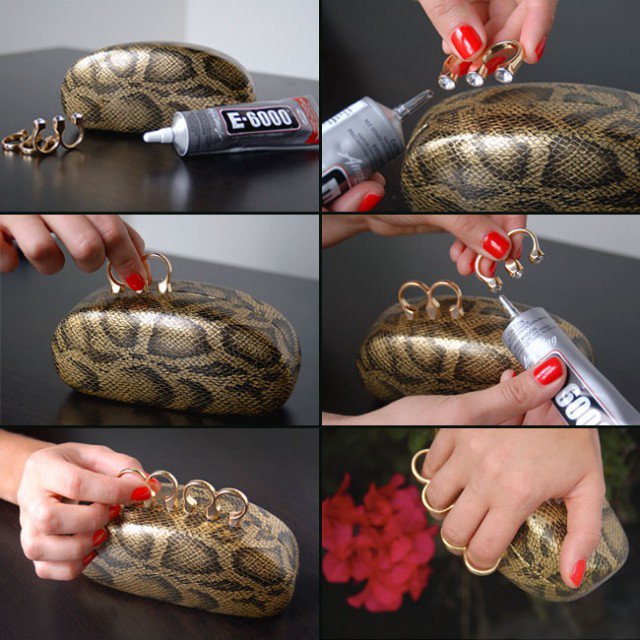 Pretty Embellished Tutorial Idea via www.howtoinstructions.org

If you have got too many colorful beads, then make use of them and paste them onto your clutch. This tutorial will tell you how to get such a simply yet stunning clutch step by step.
Fashionable Gem Embellished Clutch Idea via www.liveitloveitmakeit.com

Your clutch should present your fashion style. So, if you are an elegant lady, you may not like those studs or heavy beads. But this may suit you very well. The pastel purple flowers and simple diamonds are quite beautiful elements to decorate your clutch bag.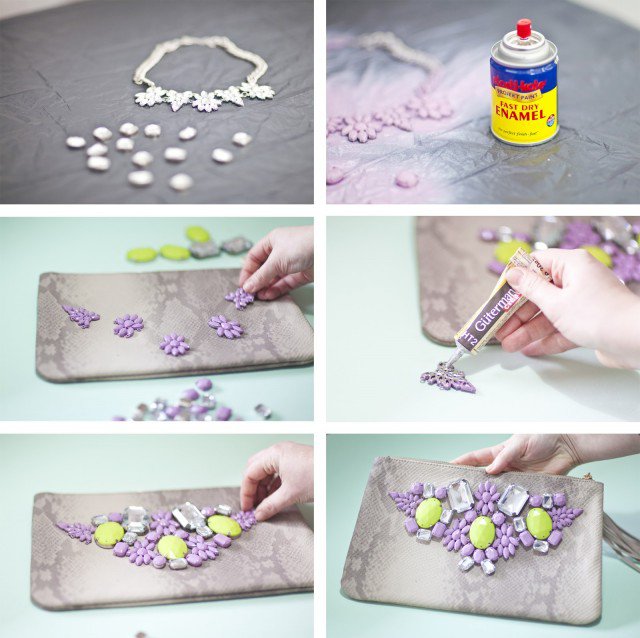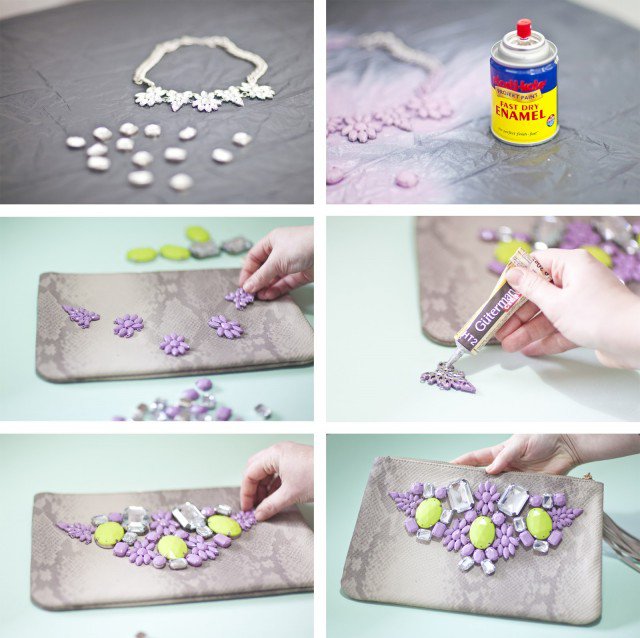 DIY Jewelry Clutch Idea via jewelrypendants.wordpress.com

The seemingly irregular arrangement of the beads, diamonds and other ornaments add exotic touch to this box clutch. All women can have a try and make one for your best friend and yourself.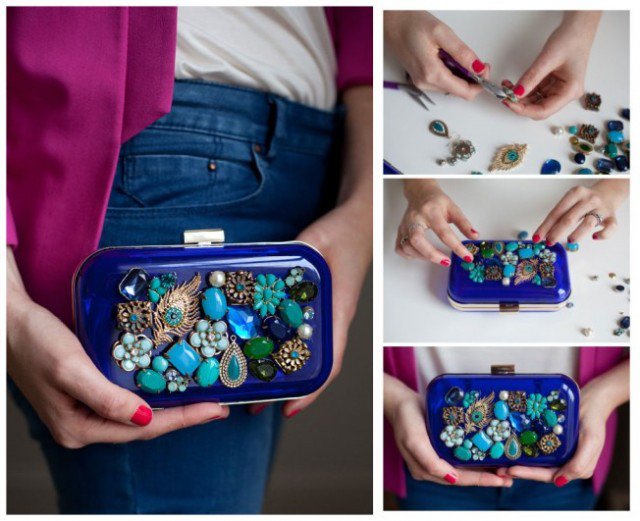 DIY Carrie Purse via blog.forever21.com

Want to be outstanding from the crowd? Learn from Carrie ! Pick out your favorite nail polish colors and paint your bag as you like.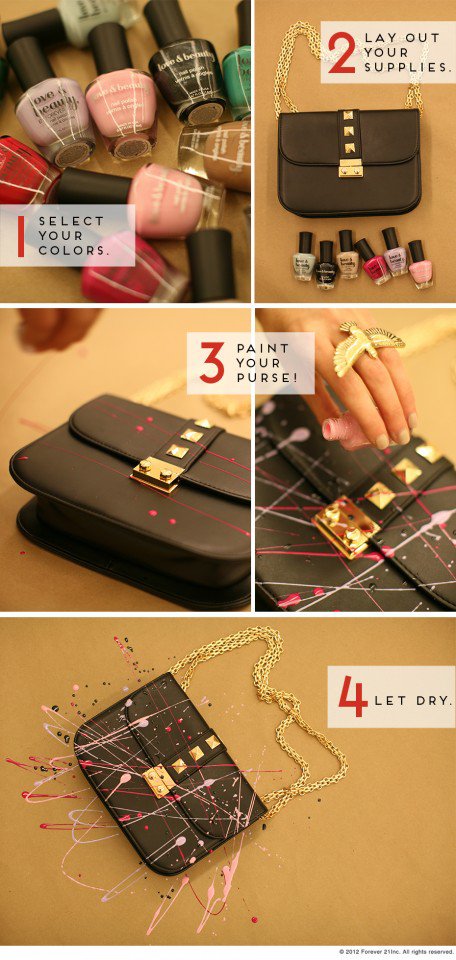 DIY Emilio Clutch Idea via evelinasfashioncafe.com

If you want to get this clutch, it may take some time and patience. But if you still want to try, just do it when you are free and in the mood!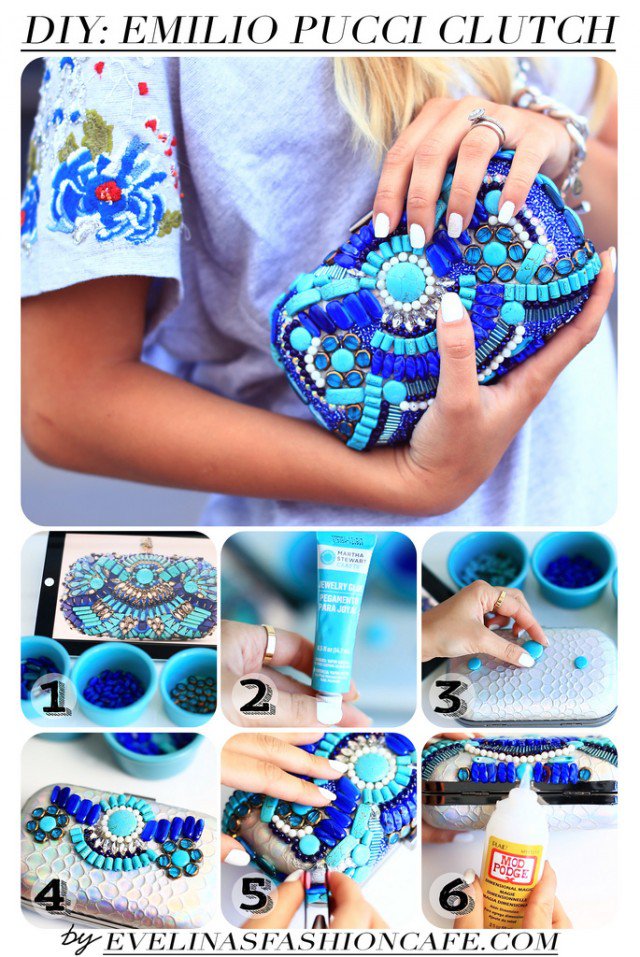 DIY Tape Clutch Tutorial via www.trinketsinbloom.com

Classic black and white clutch bag! You can go anywhere with such a timeless clutch.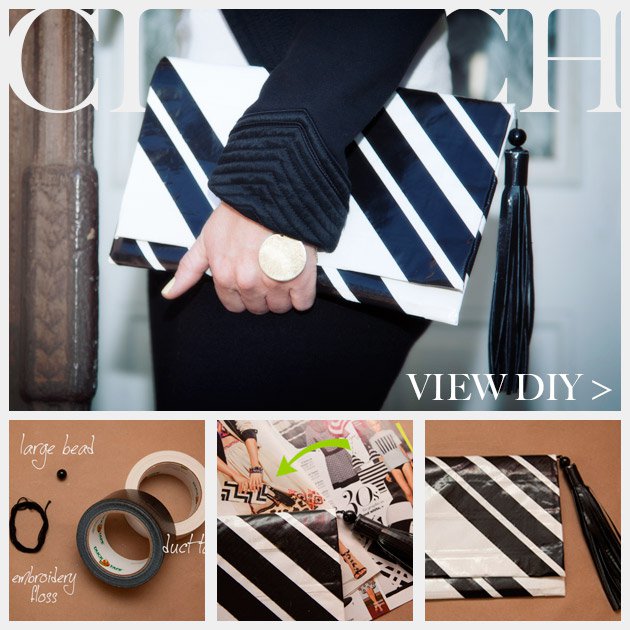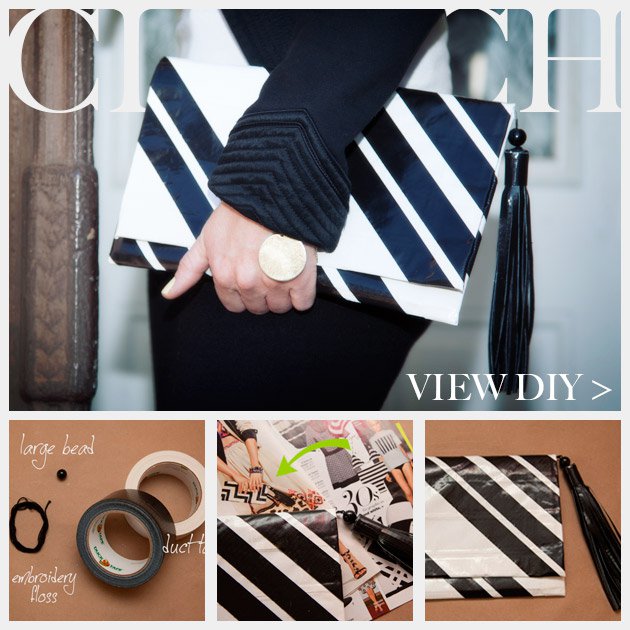 Chic Clutch DIY Idea via www.brit.co

Younger women like those fierce and bold color blocks, and you will find that you can get a rather chic stuff as you let two kinds of fierce colors meet on it.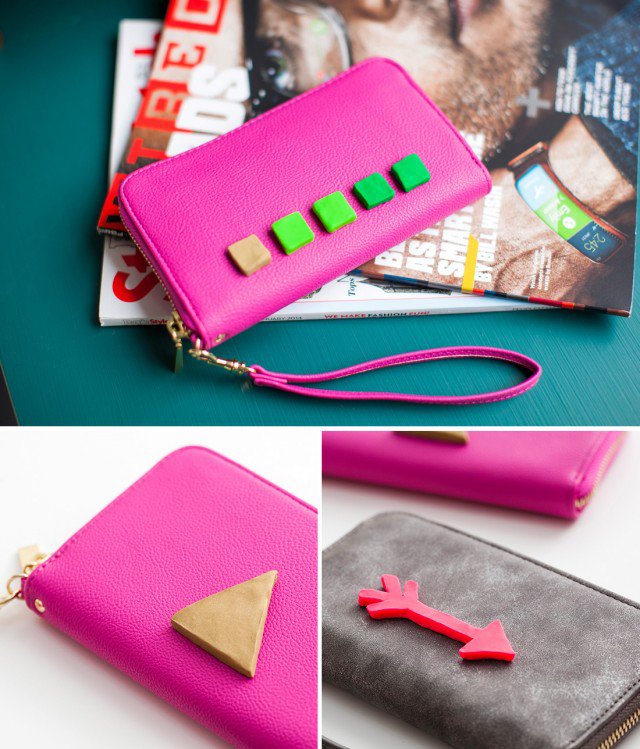 DIY Leather Clutch Idea via www.trinketsinbloom.com

The black leather clutch is not  necessarily to be serious. Just a few steps can upgrade you plain clutch. Just follow the tutorial and you can get it!