A woman should always keep herself look chic whether she is a single young lady or a busy housewife who have a whole family to care for. We have already shown you, each of our dear readers, plenty of fashionable hairstyles for younger women. So, today, we would like to work for the mature women in this post.
Here, we have rounded up 16 fashionable short hairstyles for mature women. You will look more glamorous with any of these haircuts. Besides, they are easy to get maintained. Mature beauties, it's time to love yourselves and get a more confident look. Let's start from the head and get a different look to enjoy your life. Scroll down and try your favorite hairstyle!
Beautiful Short Hairstyle for Mature Women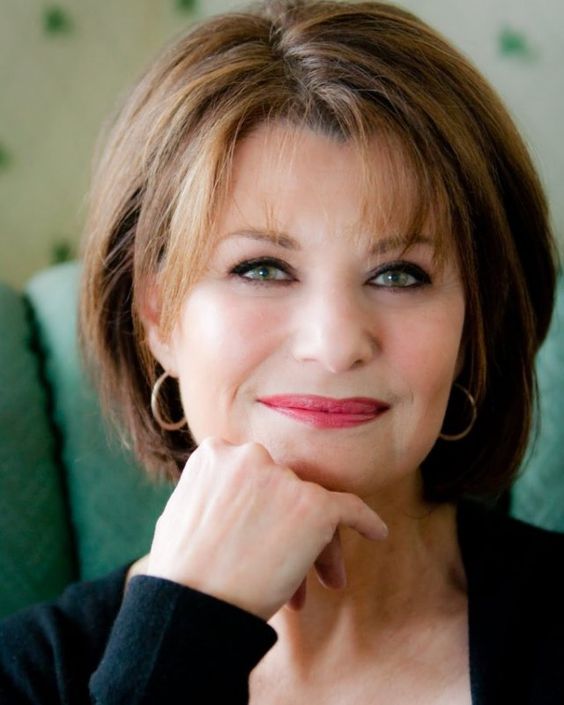 This hairstyle is quite elegant for mature women who work in the office. It will make women look easygoing and you will have a better relationship with the people around you.
Chic Short Hairstyle for Mature Women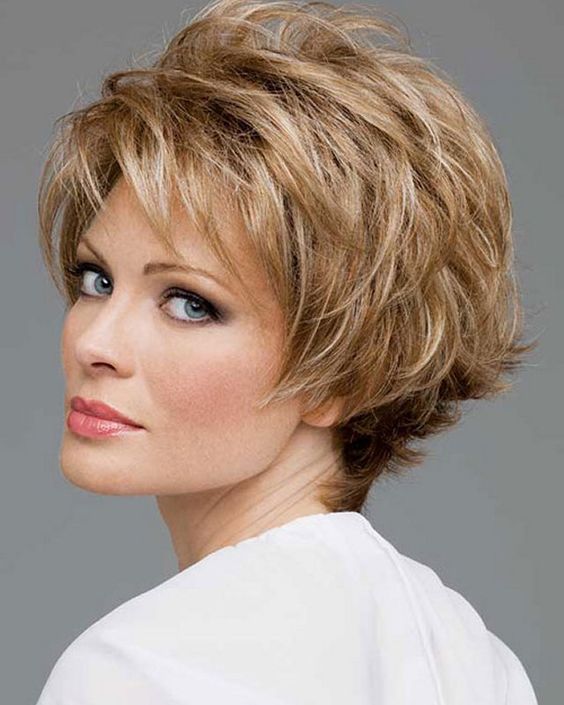 This short hairstyle looks so chic with the rich layers. Besides, it is great to frame the shape of your head. Women over 40 will look more stylish with this short haircut.
Fashionable Short Hairstyle for Women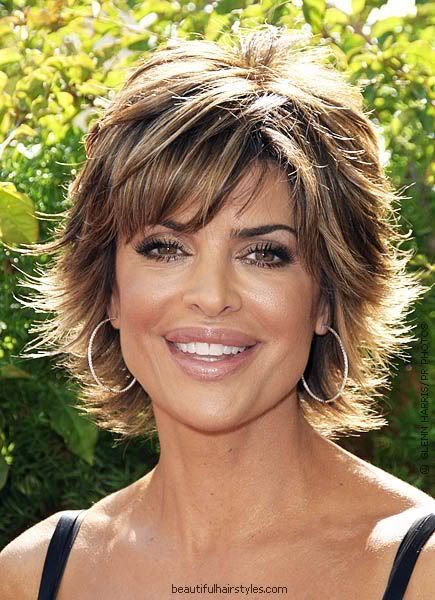 If you are not satisfied with your forehead, just try this short hairstyle with side-swept bangs. In addition, the blow-out ends add a lot of fun to the hair look. This is a great hair look for important occasions.
Cool Short Hairstyle for Women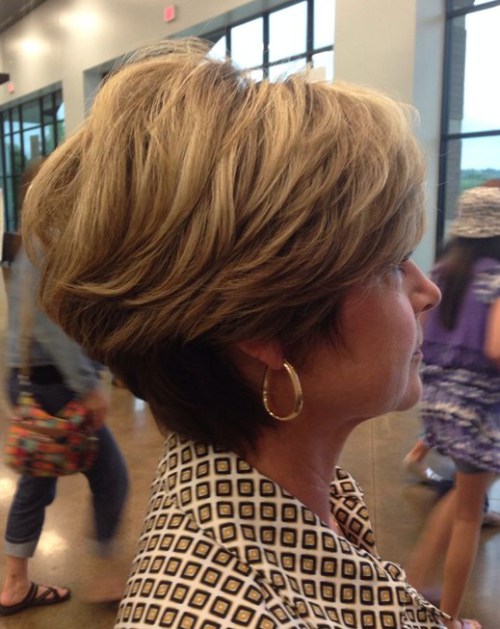 A lot of volume has been created on the back side of the head, which can give you a better head shape. Mature women will appear more fashionable with a cool short haircut like this.
Blonde Short Hairstyle with Bangs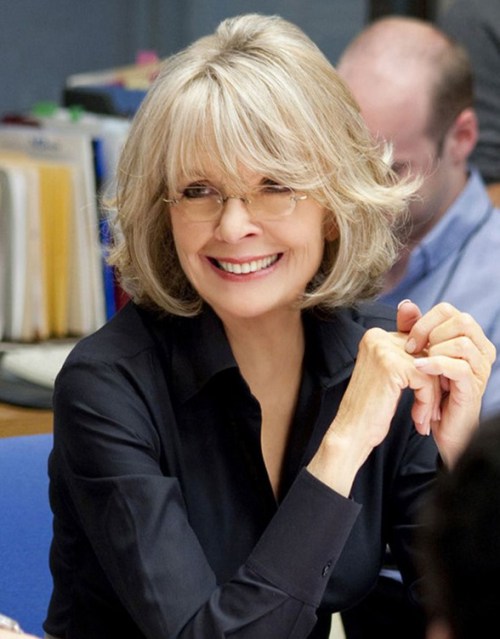 Blonde hair doesn't belong to young women. If you like blonde hair, just try it. The long bangs and lifting hair ends make this hairstyle a great choice for sweet moms.
Effortless Short Haircut for Women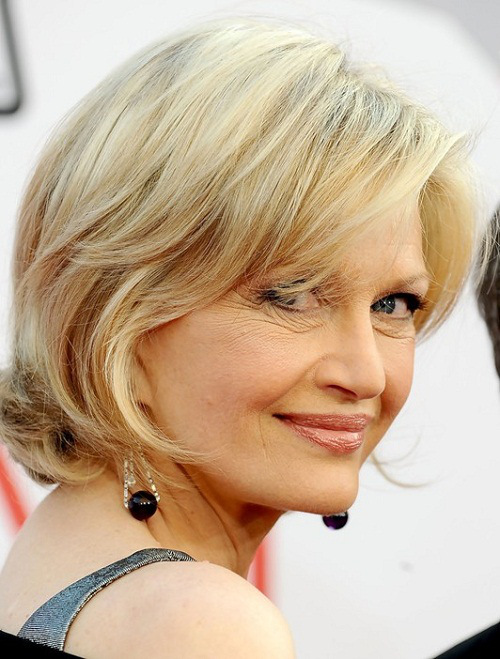 Your blonde hair will look effortless chic with this side-parted short haircut. This is an ideal hair look for busy women, because it really requires little maintenance.
Ash Grey Short Curly Hairstyle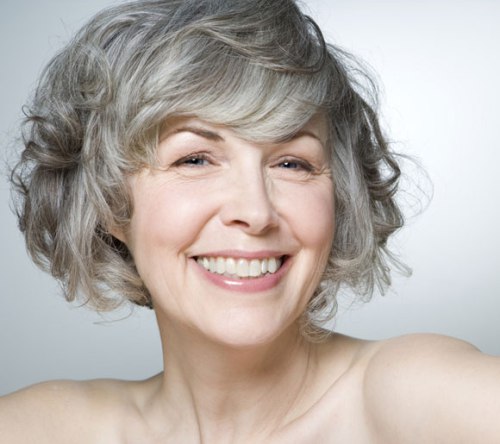 The ash grey hair is quite popular. Moreover, the flirty curls work well to add life to the short hair and make it a beautiful hairstyle for mature women. To look more stylish, just try this short curly hairstyle.
Highlighted Short Spiked Hairstyle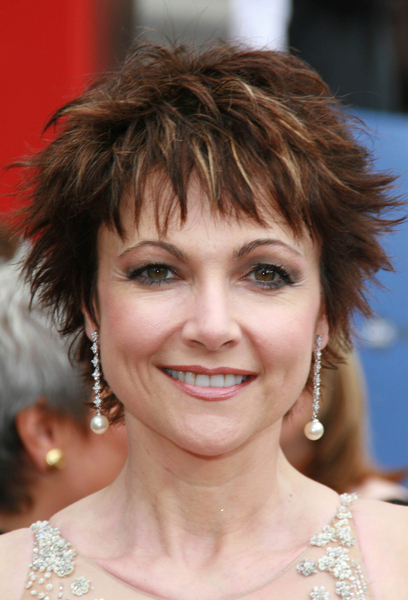 This spiked short haircut is edgy chic for mature women. To make it more special, you may add some highlights you like. Plus, you may wear the long earrings to frame your face shape.
Short Pixie Haircut for Mature Women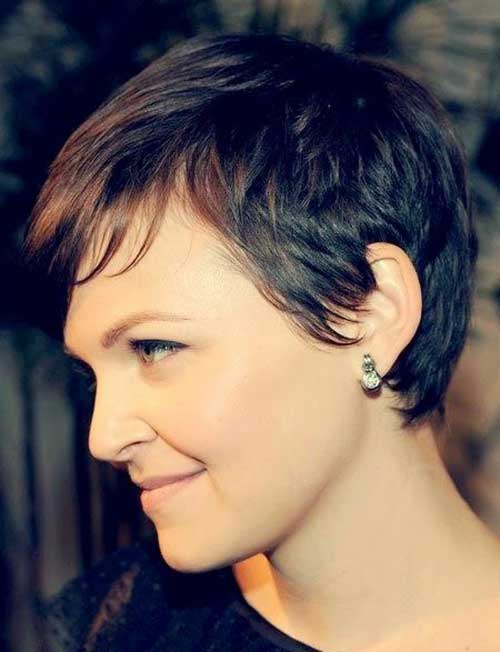 The short pixie haircut is quite delicate for mature women to try. Plus, the dark hair color will give your hair a healthier look and make you look younger.
Charming Short Curly Hairstyle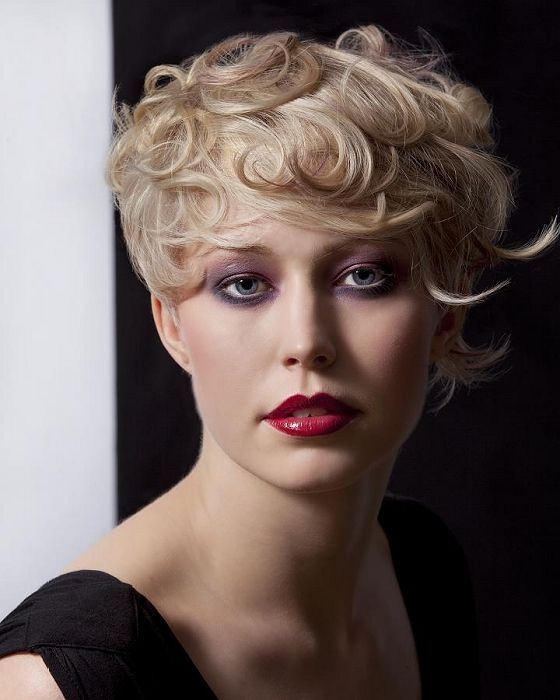 For women with thin hair, this is a great hairstyle to try. The blonde short curly hair is full of romance and it will give mature women a more attractive look. You can wear this chic hairstyle for all important occasions.
Pretty Short Haircut for Mature Women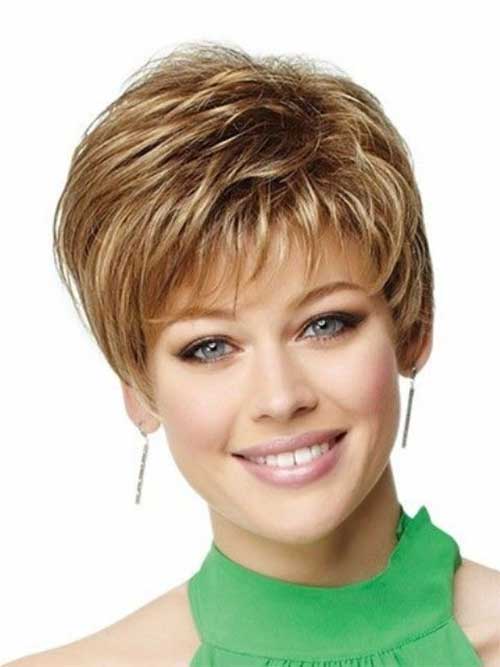 With thin and wispy hair strands working as bangs, this short haircut is quite pretty for women to get a sophisticated look. It's a nice hairstyle for women over 45.
Short Straight Haircut for Women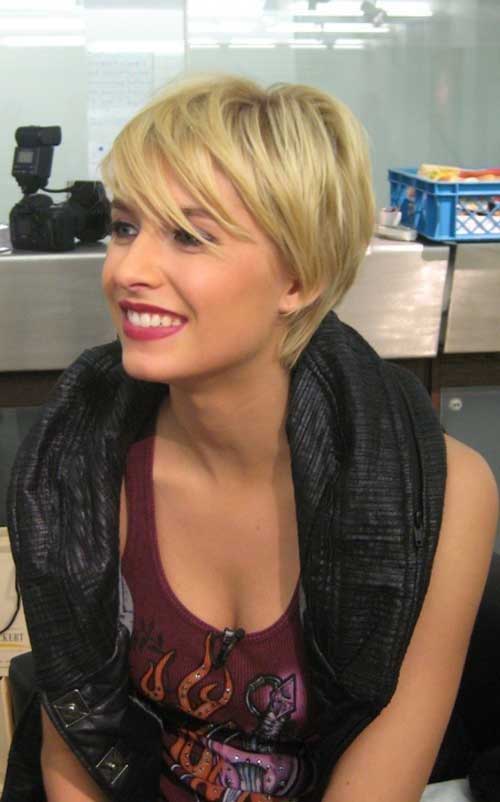 If you want to look younger, you should not miss this side-parted straight haircut. The sleek locks look so chic without any effort and the long side bangs do a great job in framing your face silhouette.
Fashionable Hairstyle for Mature Women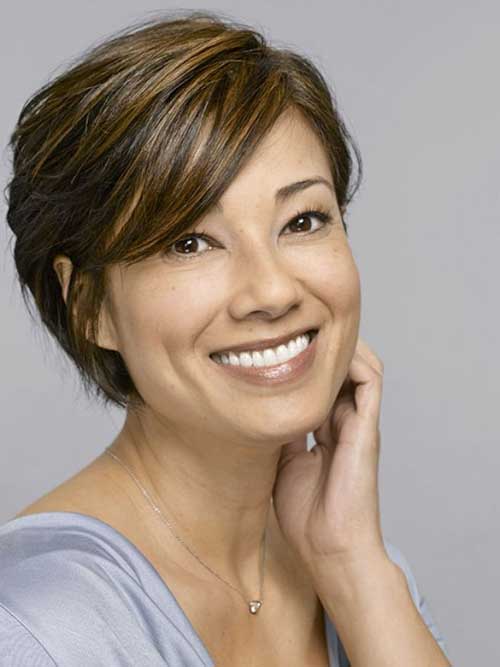 The hair color plays an important role in a hairstyle. This is a simple short haircut, yet it looks rather chic with the brown highlighted hair color.
Sleek Bob Hairstyle for Mature Women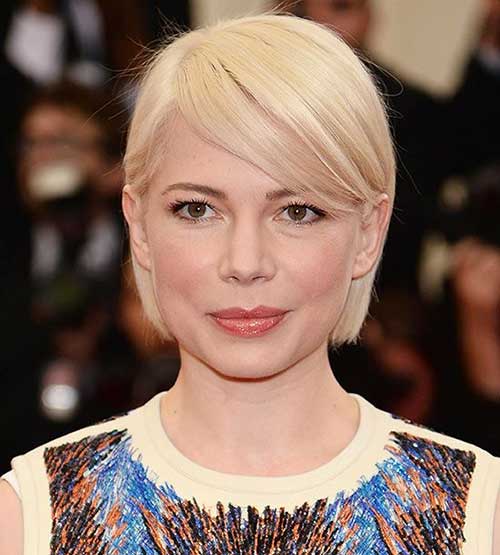 This sleek blonde bob is super chic for mature women. You will look at least 5 years old younger with such a pretty hairstyle.
Chic Highlighted Short Hairstyle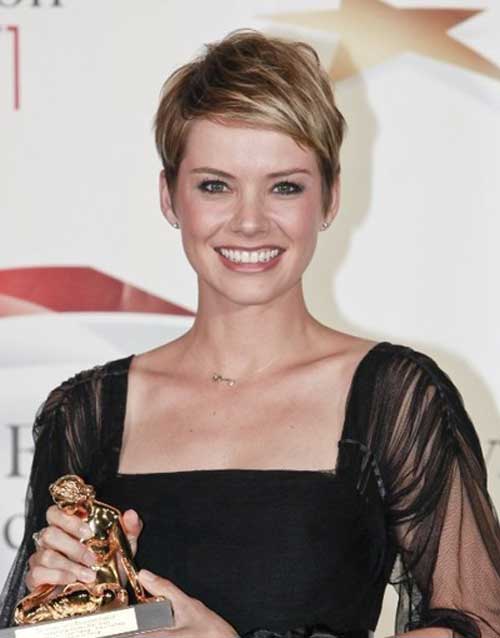 Many women like to cut their hair shorter and shorter once they try the short haircut. Yet, for mature women, it is wise to make your final hair look still feminine. This side-parted hairstyle is a great example to follow.
Trendy Short Hairstyles for Mature Women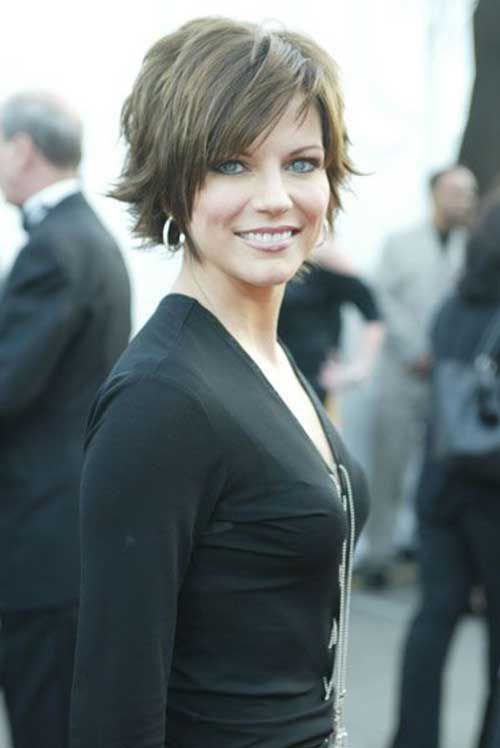 This brown short haircut is super chic because of the rich layers. It's a fabulous hairstyle for women to style your thick hair and it is gorgous for all occasions.