Lace is a delicate and light fabric, which makes it a feminine and exquisite choice for women to wear. Here are many choices about the lace dresses. Apart from the white lace dresses and black dresses which are the most common to be seen, you can also try lace dresses in other colors.
Are you ready to rock the lace fashion this summer? In today's post, we would like to show you 17 ways to wear the lace dresses. Stay here and find out how beautiful a lace outfit is and get yourself inspired when you wear yours. Scroll down and enjoy!
Chic Lace Dress Outfit for Holiday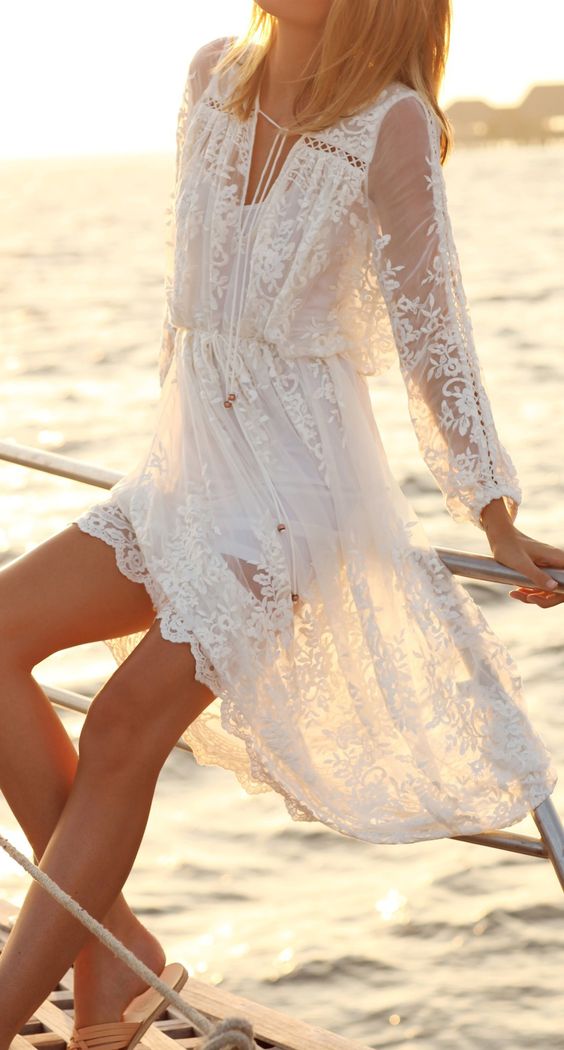 Wear your white lace dress and go for a beach holiday. Such a romantic outfit will make you enjoy your holiday to the fullest.
Stylish Lace Dress Outfit Idea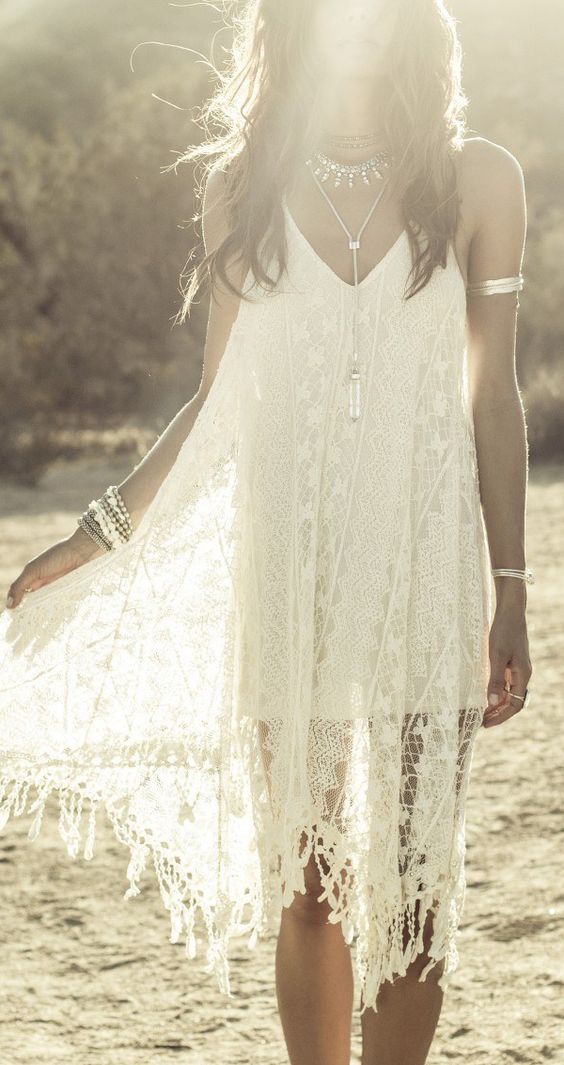 A lace brace skirt is quite sexy. When you wear some accessories, such as bracelets and necklaces, to pair it, you will get a stylish holiday outfit for summer.
Sexy Lace Dress Outfit Idea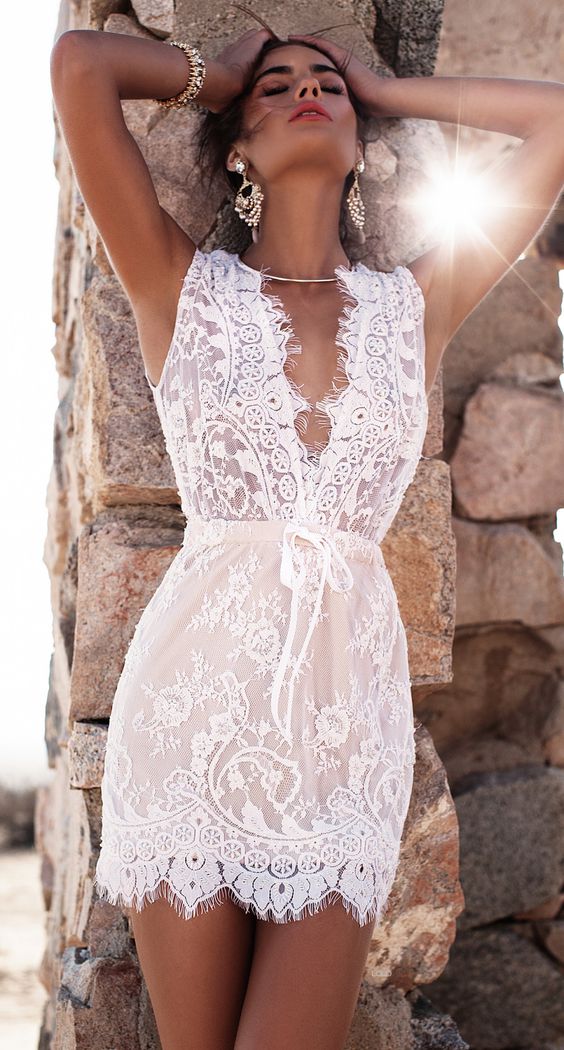 A V-neck lace dress like this is quite fantastic for women to wear for dates.
White Lace Dress Outfit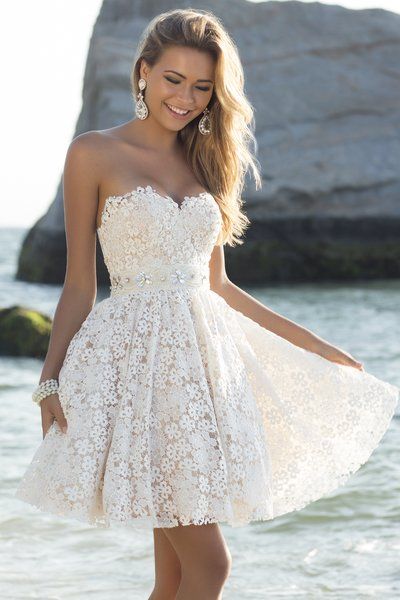 The white lace strapless dress is quite beautiful and adorable for young women to wear. When you are invited to the prom or to be a bridesmaid, this lace dress will be a great choice.
Cool Lace Dress Outfit Idea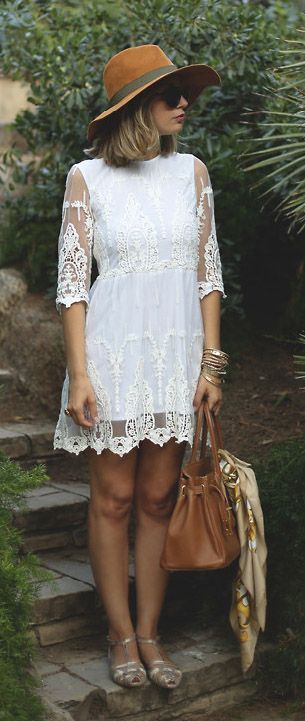 This white lace dress can be a cool option for work and vacation. When you wear it for work, you just pair it with a pair of pumps. If you are spending your vacation, you just need a hat to compete the look.
Pretty Lace Dress Outfit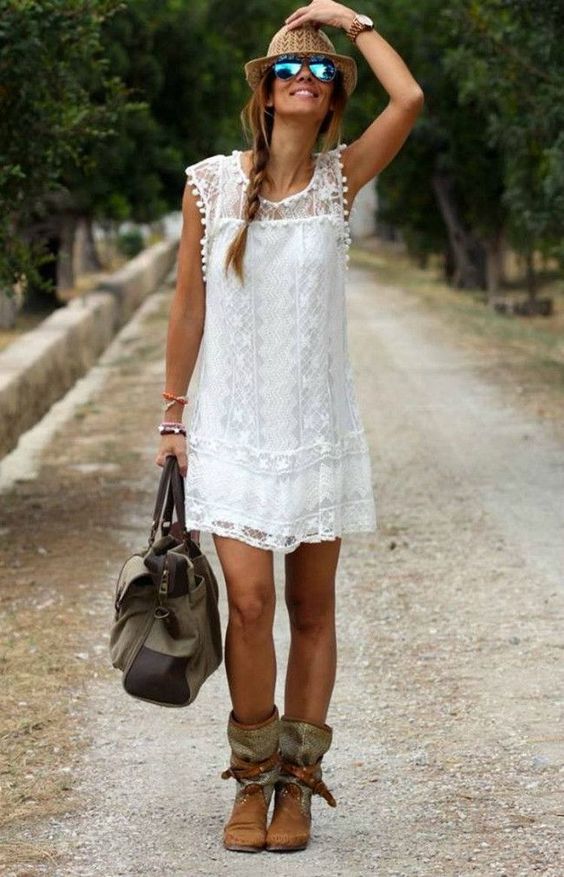 When you combine your white lace dress with boots, you will find you've made a cool and chic outfit without any effort. This is also a great outfit idea for independent travelers.
Lovely Lace Dress Outfit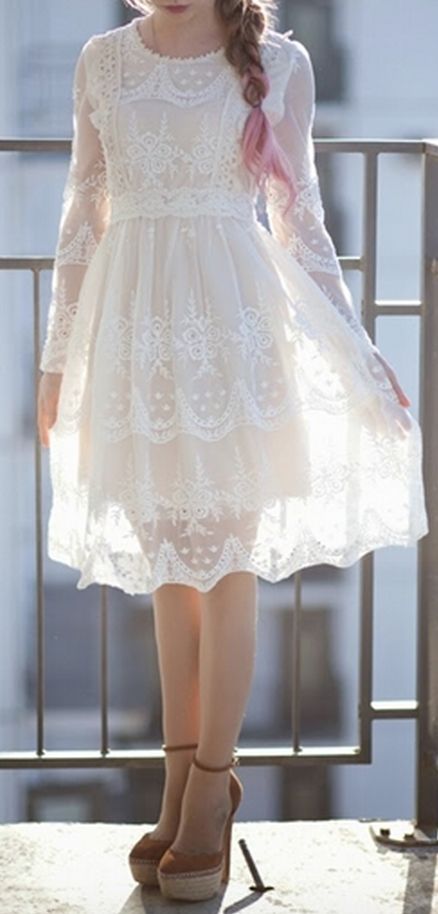 If you love the vintage outfits, you can wear your white lace dress with a pair of ankle-strap pumps. By the way, the side-swept braided hairstyle will make you look much prettier.
Lace Outfit Idea for Work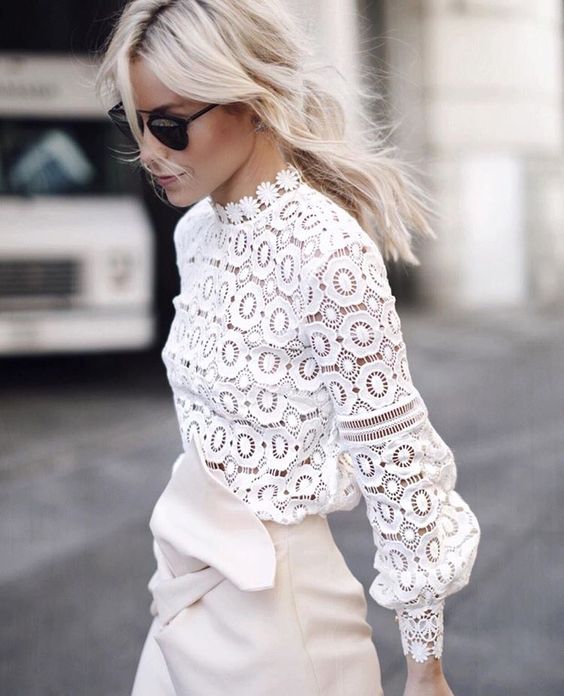 The lace dress looks quite chic for work when you pair it with a blazer or a pencil skirt.
Chic Lace Dress Outfit Idea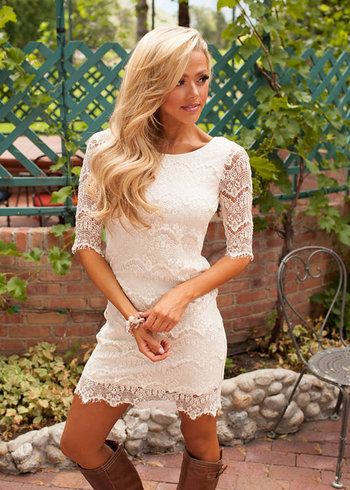 It is a bold idea to pair the light lace dress with the mid-calf boots. Yet, they really look stylish when combined together.
Elegant Lace Dress Outfit

The beige lace dress looks quite elegant when you pair it with ankle-strap high heels. Plus, you can also wear long earrings to make yourself look more sophisticated.
Black Lace Dress for Summer

The black lace dress is quite and stylish for evening parties. If you pair it with long curls, you will look even more charming.
Sophicted Lace Dress Outfit Idea

This maroon lace dress looks quite sophisticated with the nude pumps. It's a stunning outfit look for mature women and for important occasions.
Navy Blue Lace Dress Outfit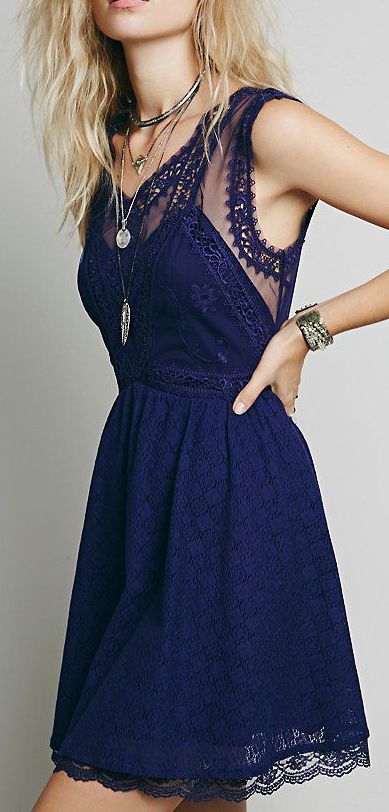 The navy blue lace dress is very elegant. If you want to look chic, you need to wear some stylish necklaces and bracelets. This is a great outfit look for formal occasions.
Blue Lace Dress Outfit Idea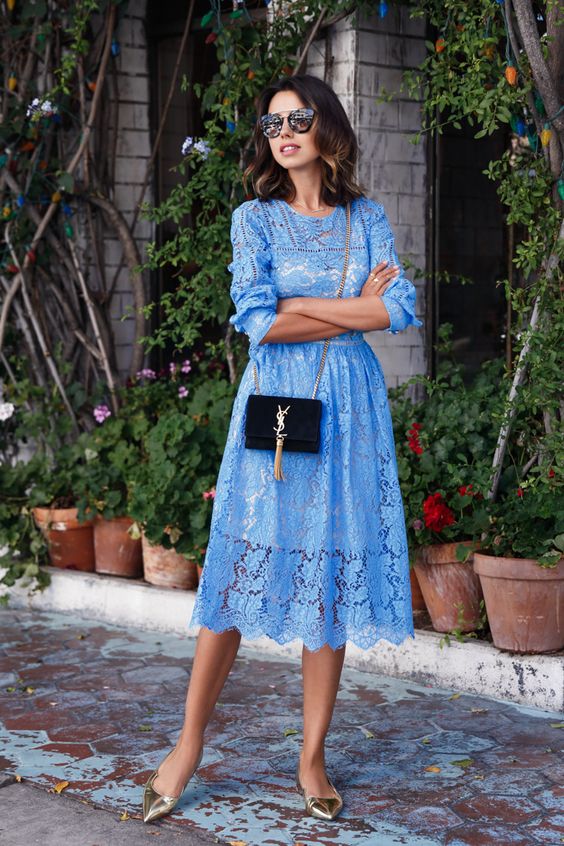 For younger women, you may choose lace dresses in lighter colors. For example, this sky blue lace dress is effortless chic for every fashionable girl.
Lace Dress Outfit for Summer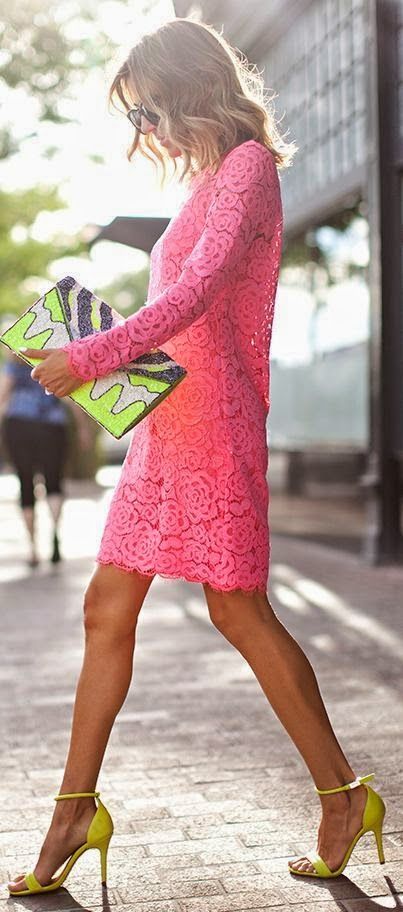 The peach lace dress is fabulous for young women and it will make your complexion look better.
Beautiful Lace Dress Outfit for Summer

If you have an important date, whether with the one you love or your good friends, A body-fitting lace is so fascinating for you to wear. It makes women appear pretty exquisite.
White Lace Dress with A Jacket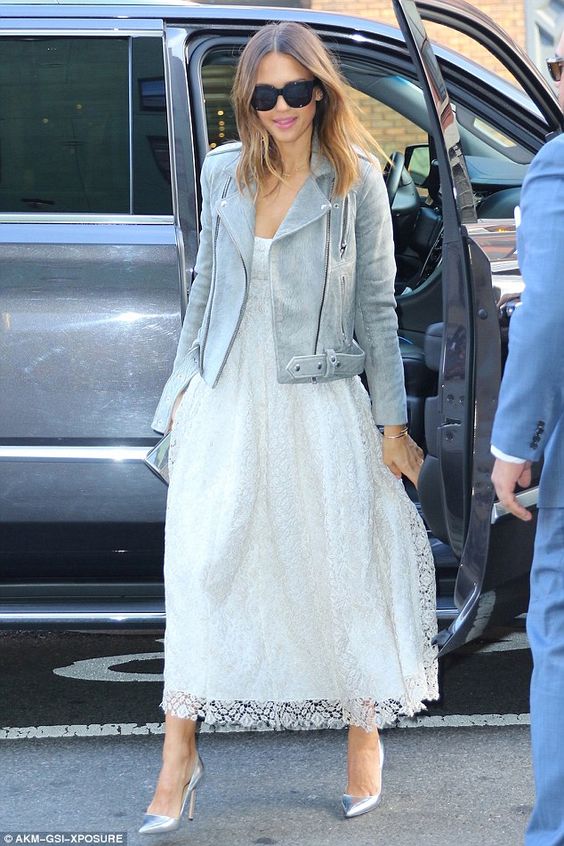 Pair your romantic white lace dress with a pair of metallic pumps, and you will get an effortless chic summer look. If you feel cold when you hang out with your friends at night, a grey jacket will fix everything.