The trend towards 'natural' hairstyles means that stylish short haircuts for African American women are more popular than ever this season!
The majority of women who have taken the decision to move from chemically-straightened to natural hair that's free from hair-damaging products, start the process by cutting off the damaged length.
Shaved Pixie Hairstyle for Thick Hair /Via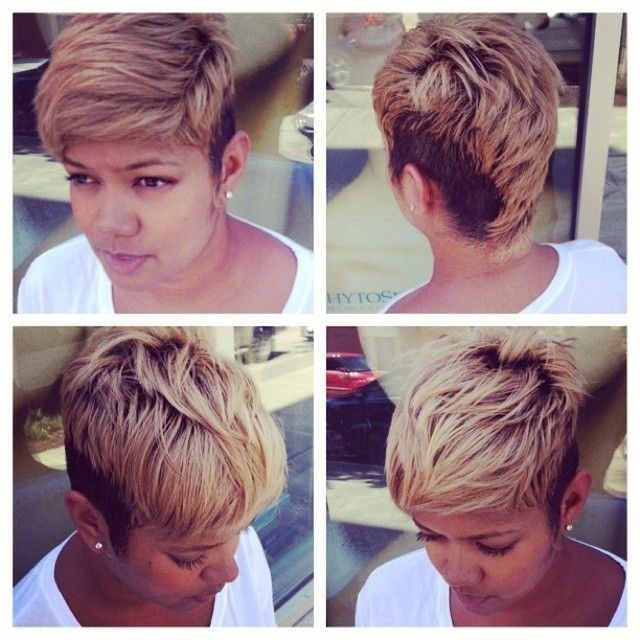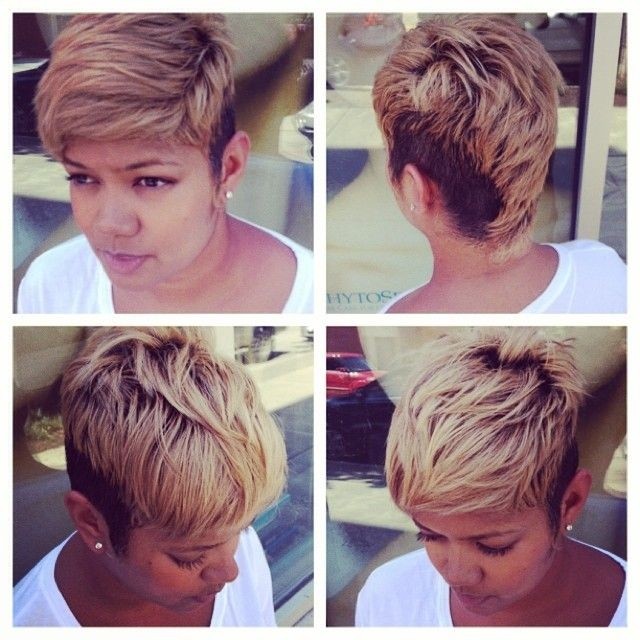 Healthy and flattering
This is very healthy for your hair and means you end up with a flattering new look that works with your hair texture, instead of against it! There's a wide variety of types and textures for African American hair and so the range of short haircuts for African American women – plus styling choices – is enormous!
Pixie Haircut with Curls /Via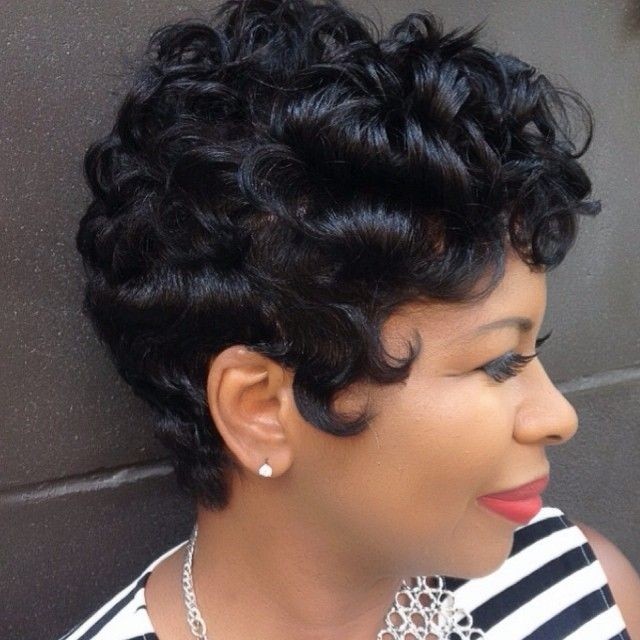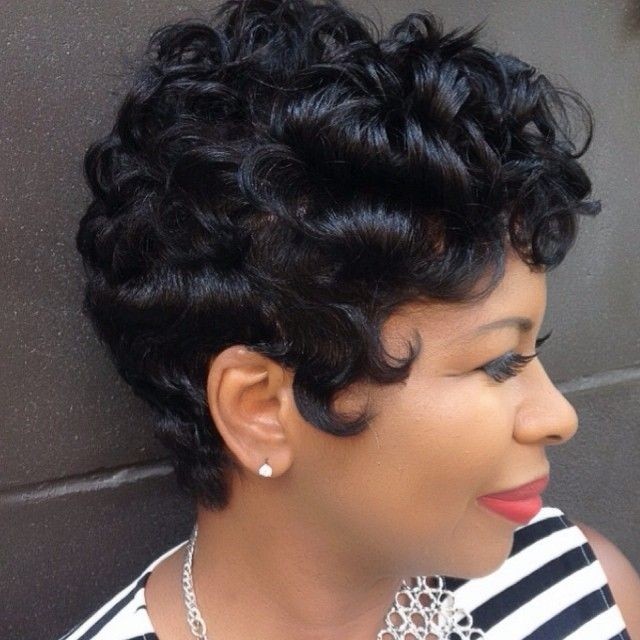 Contrasting textures
Some of the most up-to-date styles are achieved by creating fabulous contrasts in texture. For example, the latest 'swag' cuts have the back razor cut or buzzed to show off the shape of the head and a long asymmetrical fringe at the front.
This gives you the choice of wearing the longer lengths at the front straight and edgy or feminine and curly to match your mood!
Cute Pixie Hairstyle /Via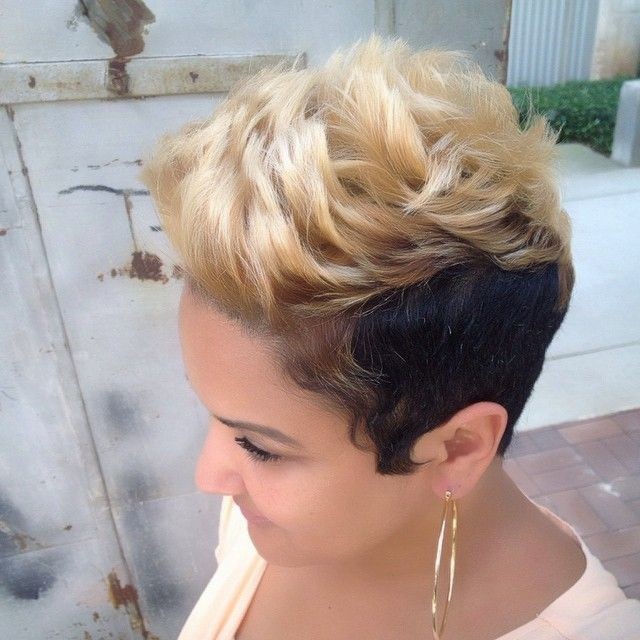 Pixie short haircuts for African-American Women
This hot trend shows no signs of diminishing and a pixie cut is a great way to show off your facial features and look totally high-fashion! The pixie cut is a versatile style, as you can have a spiky quiff one day, a smooth, layered style the next and a curly look the day after!
Soft and Colorful /Via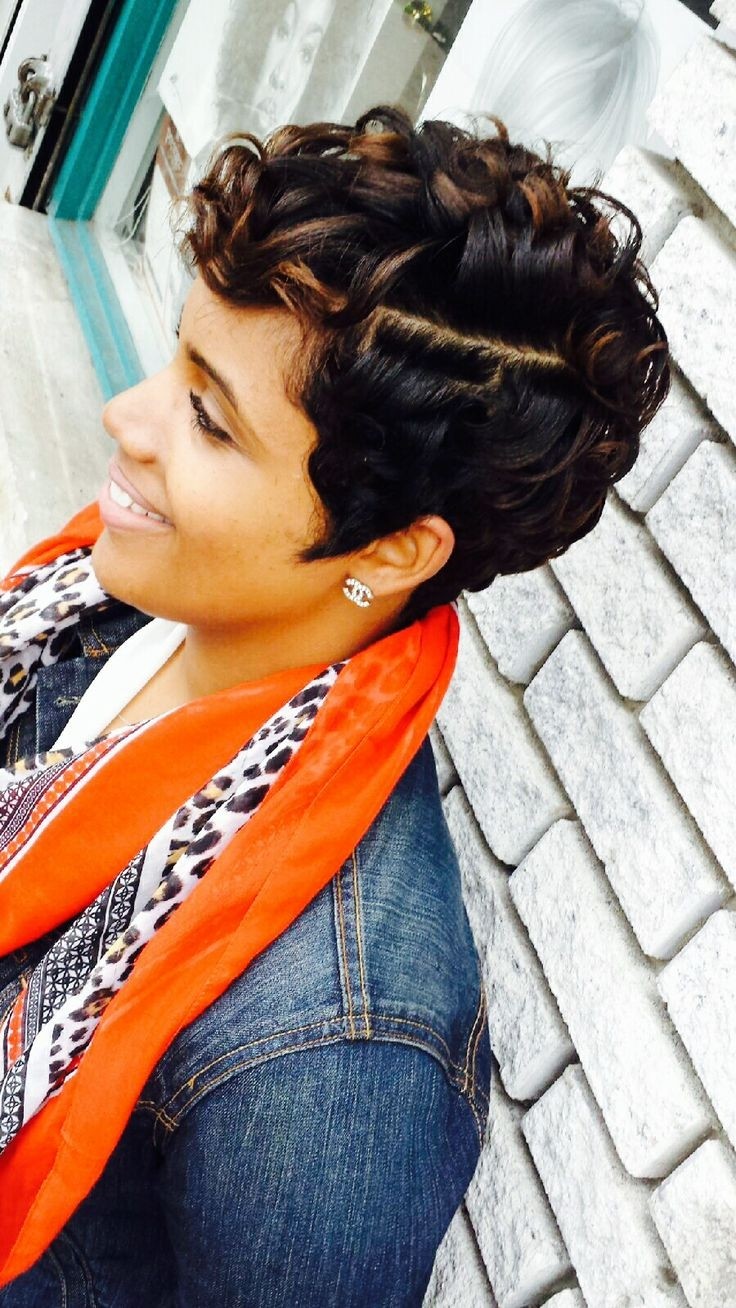 The Faux Updo
With a stylish short haircut, African American women can create a faux updo effect that can be adjusted to add balance to your face shape. For example, a low forehead can be 'lengthened' by a style that features a touch of the contemporary 'fro along the top, adding face-flattering height.
Adding width
In addition, you can add width to a narrow face shape by keeping the top smooth and adding lots of curls or curved, sliced volume at the sides to give the visual impression of a wider face.
Pretty Blonde Wavy Hairstyle for Short Hair /Via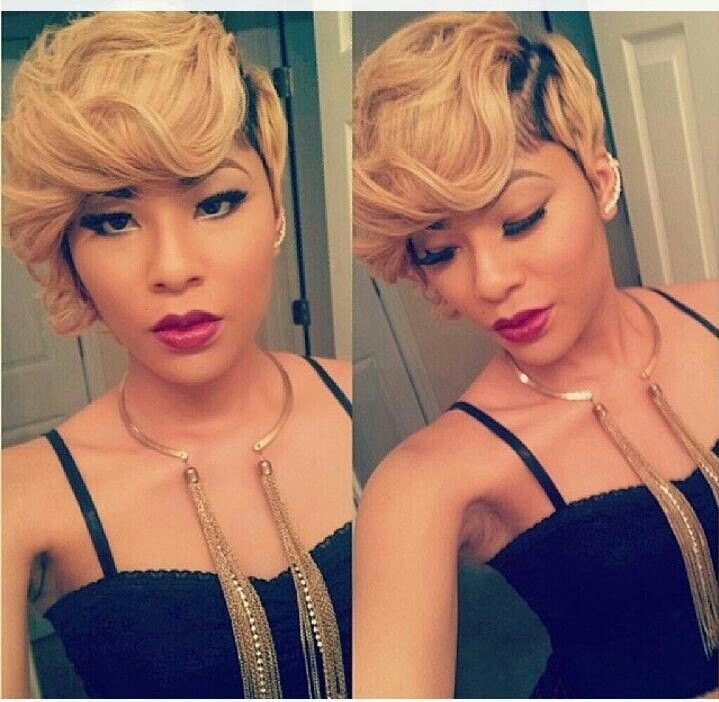 Slim your face shape
And styles with natural 'fro on top for face-lengthening height, which are gradually tapered down to clipped or buzzed sides work wonders to slim down a round face (and accentuate your eyes, too)!
Or pile a long curly fringe on top of your head and secure with a few pins to get another fabulous updo look in just a couple of minutes.
Halle Berry Short Hair Style /Getty Images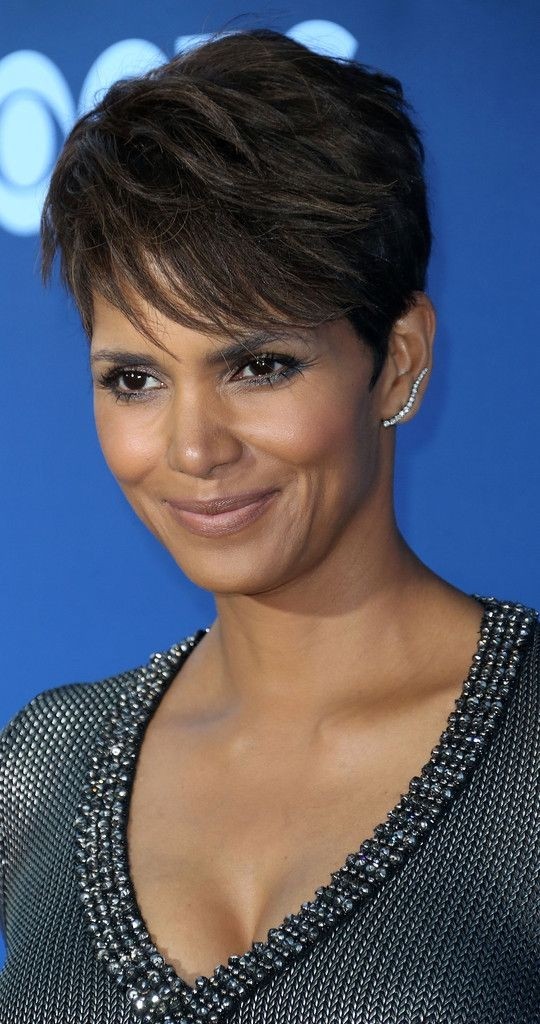 Straight hair
If your hair is straight and dense, you can look effortlessly elegant with a short bob that will control your hair and needs very little styling! The angled bob, which is substantially shorter at the nape is very popular for this season, as well as the layered bob teamed up with an asymmetric fringe from a side-parting.
Short Straight Hairstyle for Thick Hair /Via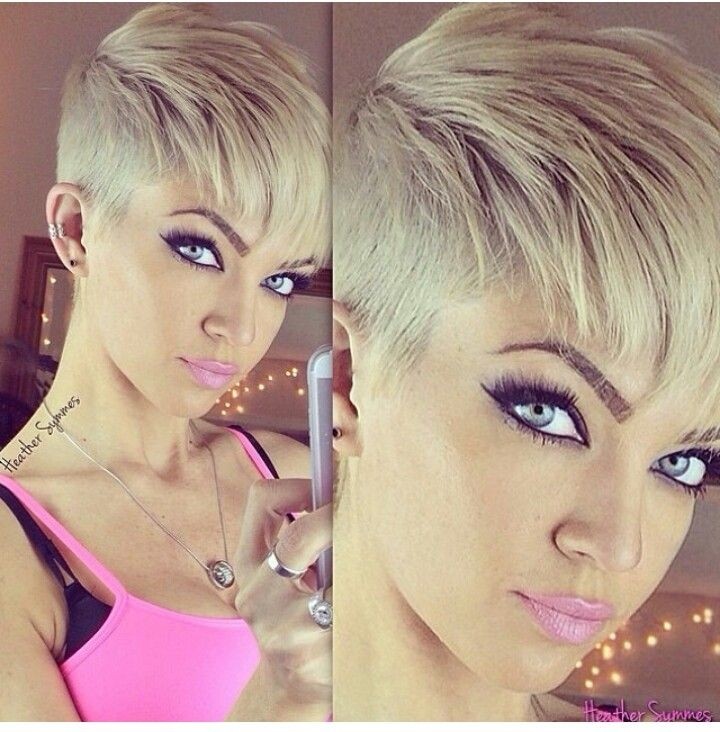 So take a look at stylesweekly.com this season's best and most stylish short haircuts for African American women and freshen up your image today!
Stylish, Female Short Haircut /Via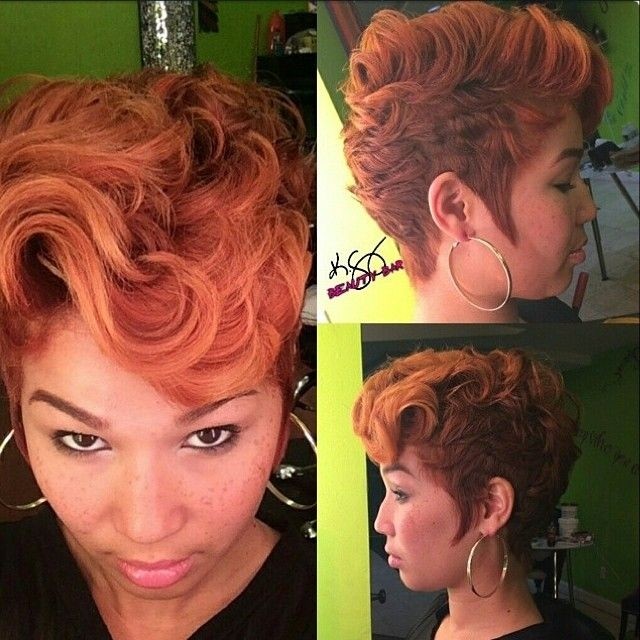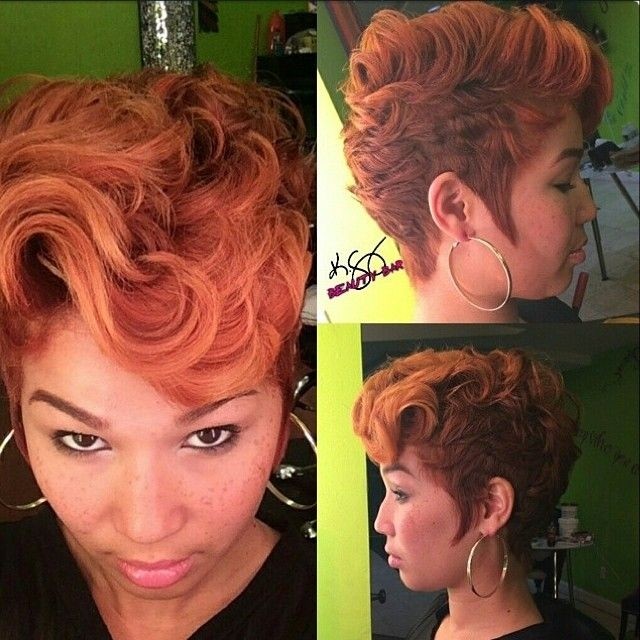 Short Haircut Ideas for African American Women /Via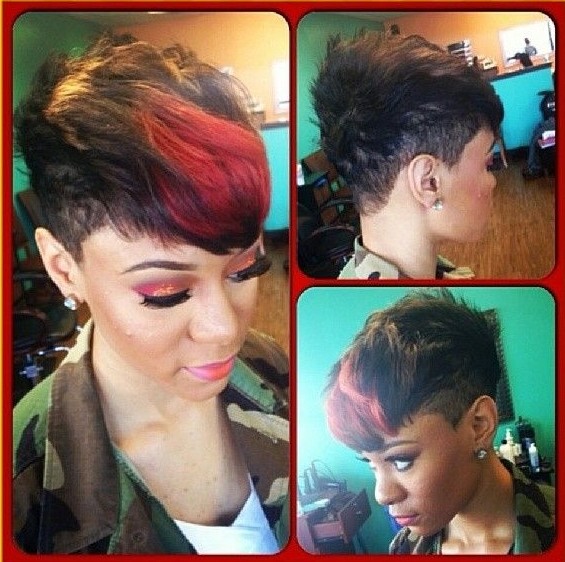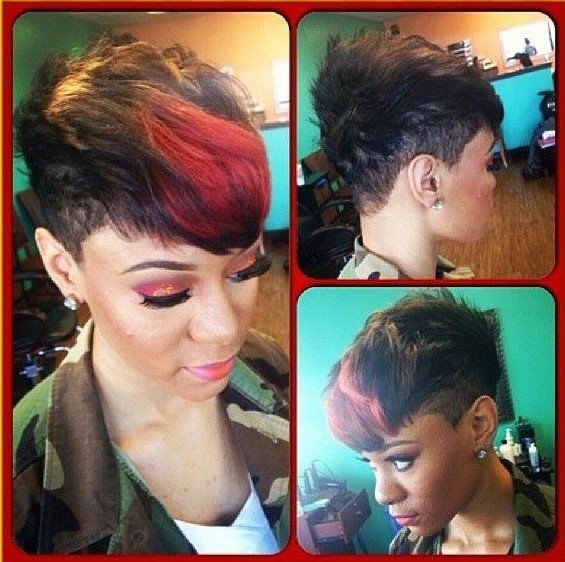 African American Short Hairstyle with Natural Curls /Via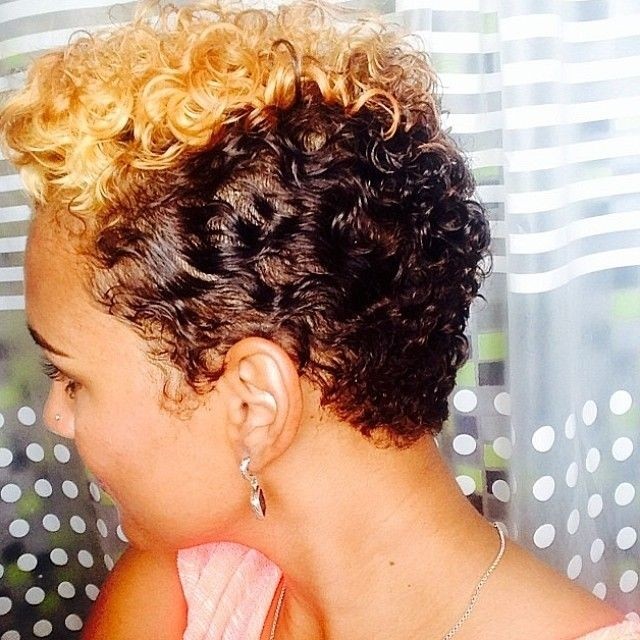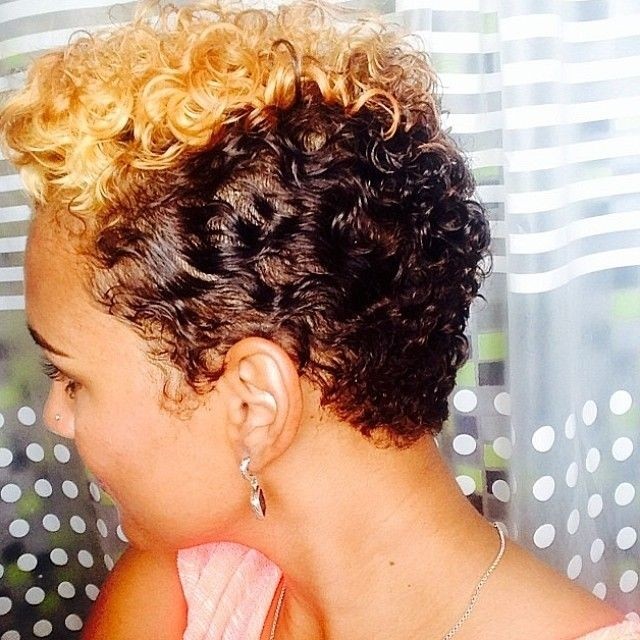 Mohawk Hairstyle for Short Hair /Via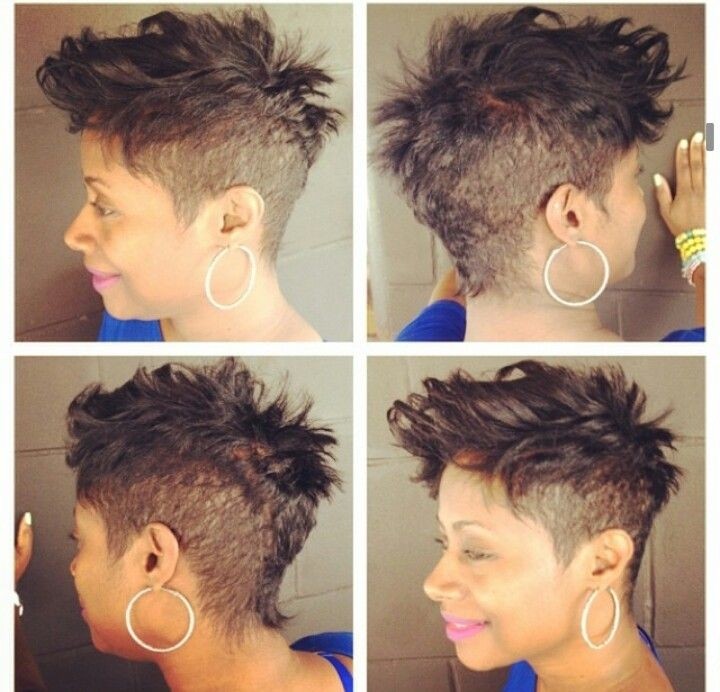 Gorgeous Haircut for Curly Hair /Via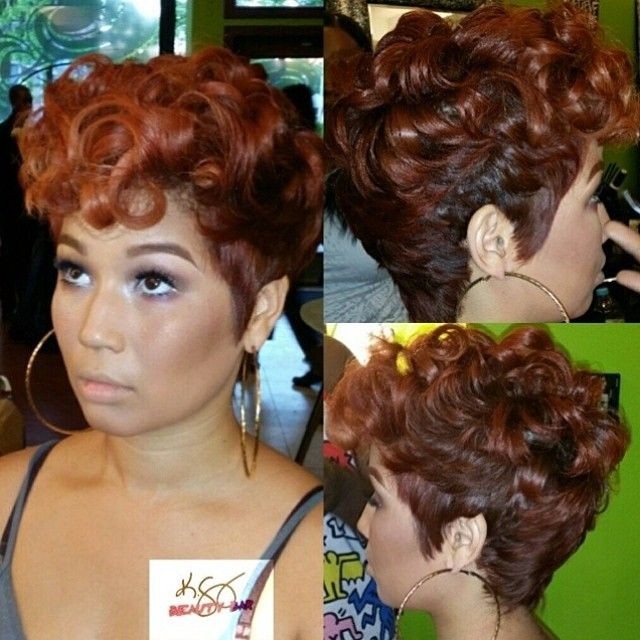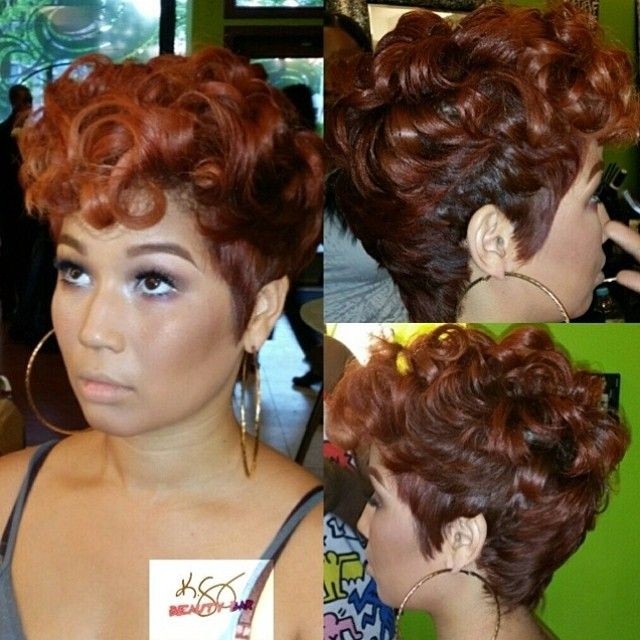 Blonde Short Hairstyle for Thick Hair /Pinterest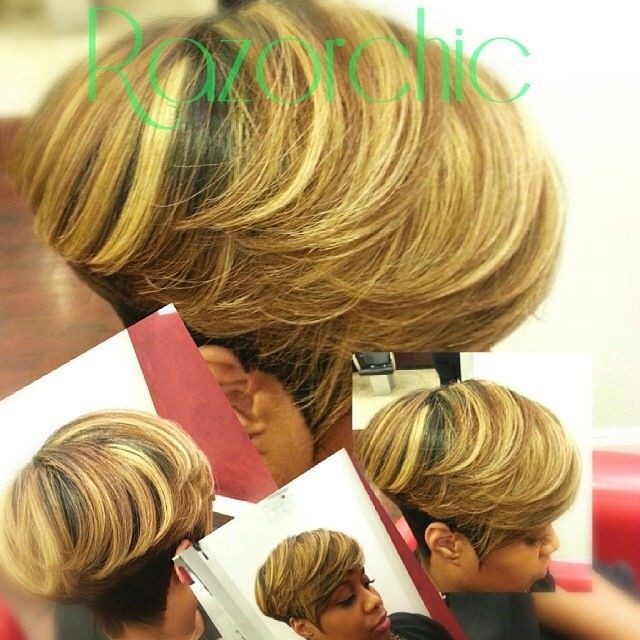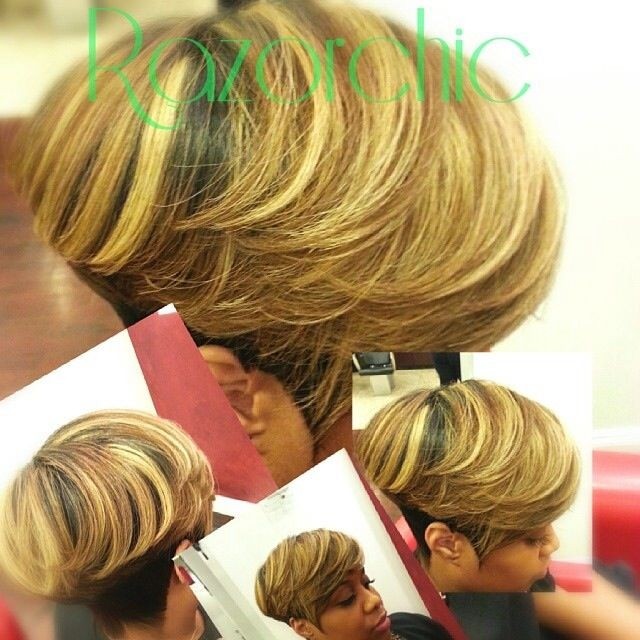 Stylish Short Haircuts for African American Women /Pinterest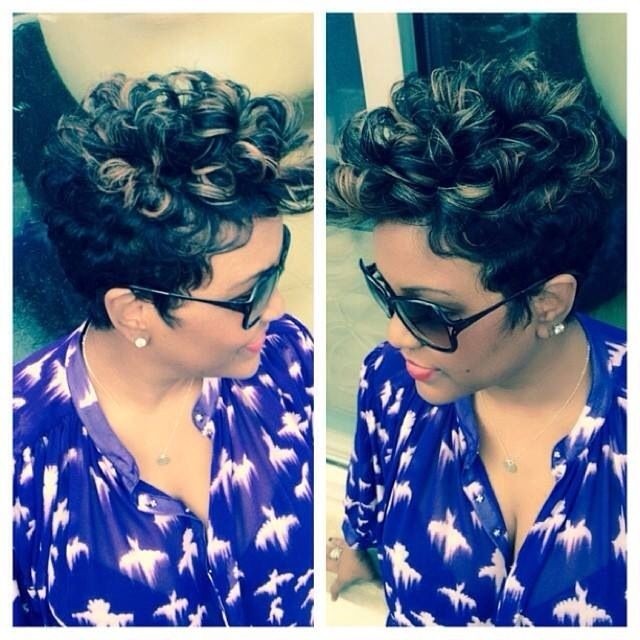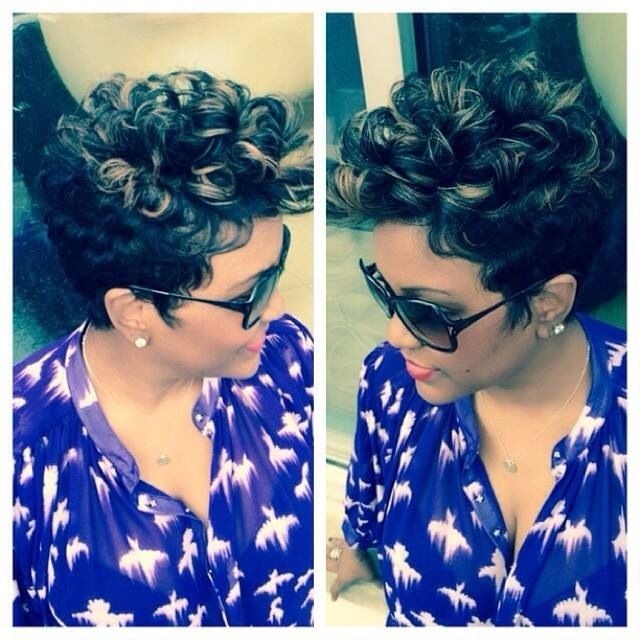 Short Haircuts for Women Over 40 – 50 /Via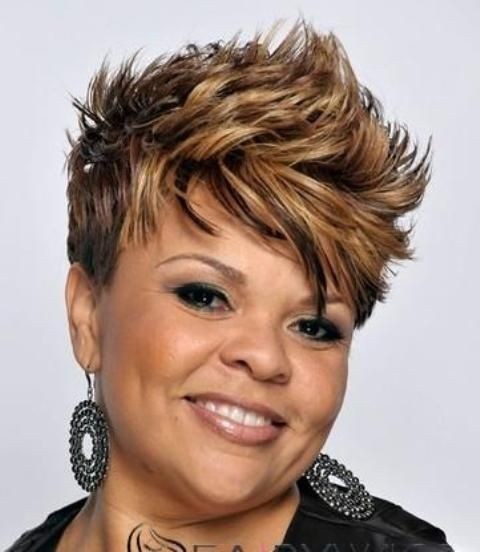 Straight Hairstyle for Short Hair /Via