1. Marion Cotillard Short Haircut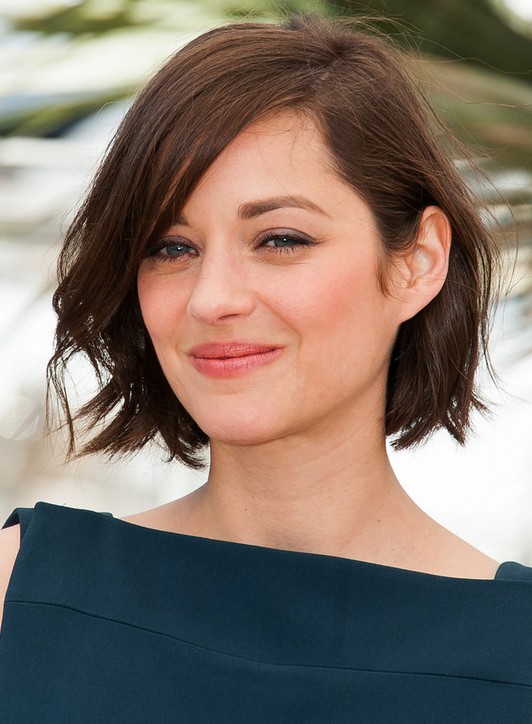 This is a great look for Marion Cotillard, she wears her rich chocolate brown hair in a short style that has been cut and styled to create fantastic shape. A side parting allows the hair to skim the forehead and frame the face, while shorter layers at the sides of the head and at the back are cut in a contemporary, choppy style that is so simple and beautiful. A few loose strands and the way the hair has been causally tucked behind the ear at one side give this style a casual, every day look that is so pretty.
2. Marion Cotillard Short Curly Hairstyles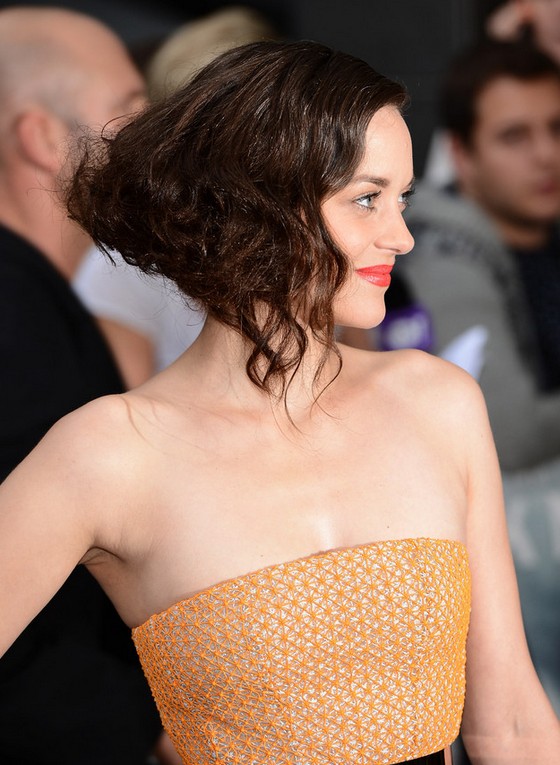 This is a high-fashion style that truly creates an impact. The hair is drawn outwards from the back of the head where it is full of volume and shape. The hair graduates in length as you move away from the back of the head, culminating with long, wavy strands along the side of the face. These tousled waves really frame the face and mean that the style looks so different face on compared to the side on view. This is a catwalk-worthy look that is designed to make a style statement.
3. Marion Cotillard Bob: Chic Hairstyles for Short Straight Hair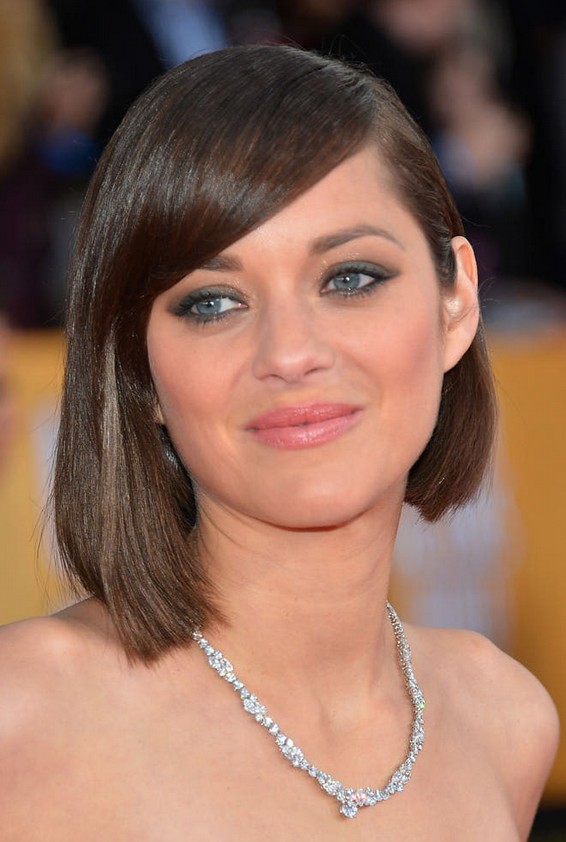 This is a truly modern bob cut with an edgy asymmetric line that gives Marion Cotillard a contemporary look. The hair is styled in a dramatic side sweep that brings almost all the hair to one side, where it sweeps over the forehead and falls onto the shoulder. This showcases a gorgeous chocolate brown colour that literally gleams with shine and vitality. This is an unusual style, but it would work very well for many different facial shapes.