1. Miranda Kerr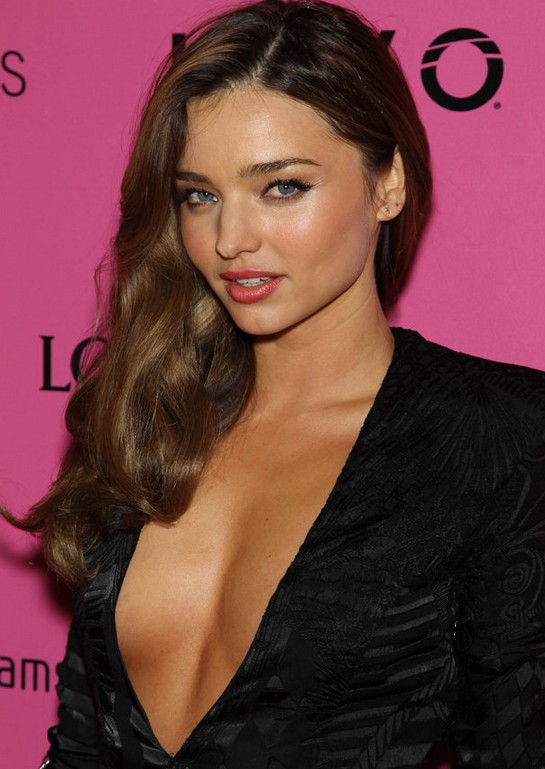 While the outfit might the thing that attracts the most attention on this uber-chic look for Miranda Kerr, the hairstyle is very pretty, and worthy of some of our attention too! Styled in a side parting and brought to one side so it can fall over the shoulder in very gentle, touchable waves, the hair looks incredibly feminine and soft with a lovely sheen and plenty of natural movement. With a dark chocolate shade interspersed with warmer medium brown tones, the combination is natural and flattering.
2. Miranda Kerr Wavy Hairstyles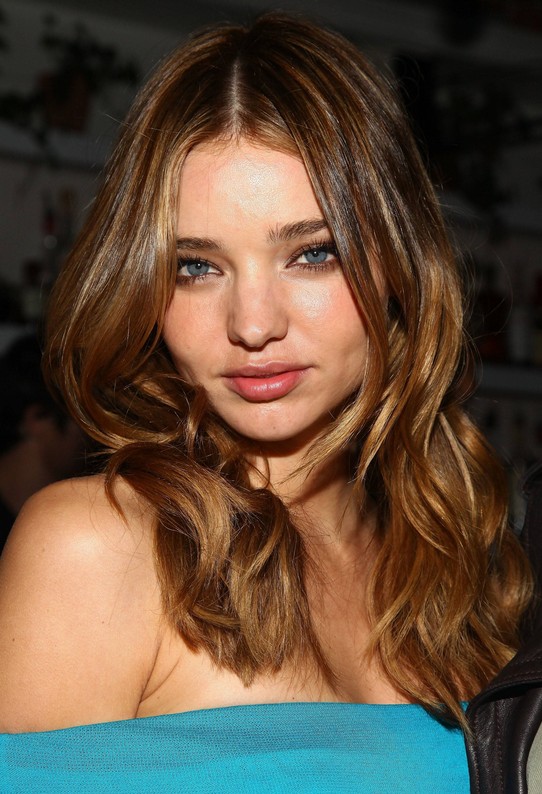 This sultry look is framed by loose waves that fall to both sides of the face to create a sexy, sassy look that Miranda Kerr pulls off perfectly. Her hair is parted in the centre so that the hair falls evenly on each side, and with long glossy locks like this, it is only natural that they should be shown off. The model makes the most of her thick, shiny hair with a series of colour choices that result in a multi-tonal look full of depth and rich shades that flatter her complexion perfectly. From deep chocolate browns to gold and auburn shades, the style is simply sumptuous.
3. Miranda Kerr Long Hairstyles: Everyday Hair Style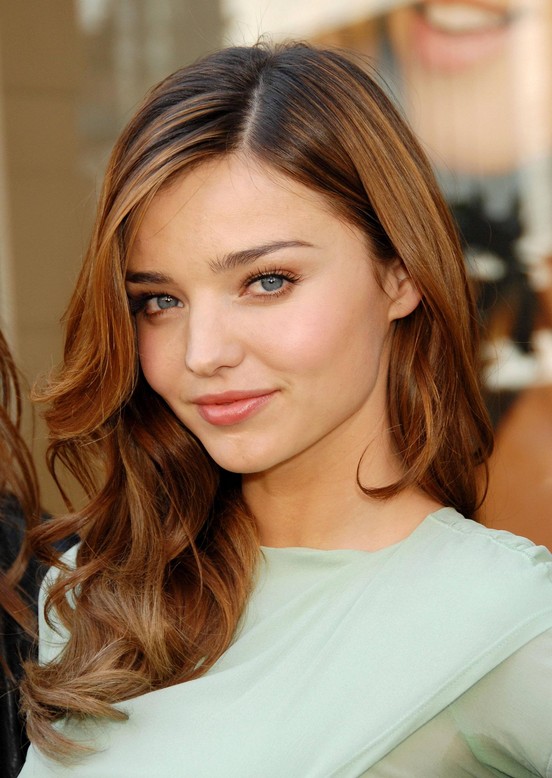 Miranda Kerr's stunning facial structure, with high cheekbones and a perfectly symmetrical face that earned her a well-deserved place among Australia's top models, means that most hairstyles she chooses will look amazing! This style is no different – it draws our attention to the middle of the face and frames those picture perfect looks. A side parting and loose, lovely waves shows off a great colour made up of chocolate browns and rich warm auburn tones. The hair is slightly lighter at the ends, creating a touch of the ombre look that is so popular right now.
4. Miranda Kerr Hair: Big Curls for Long Hair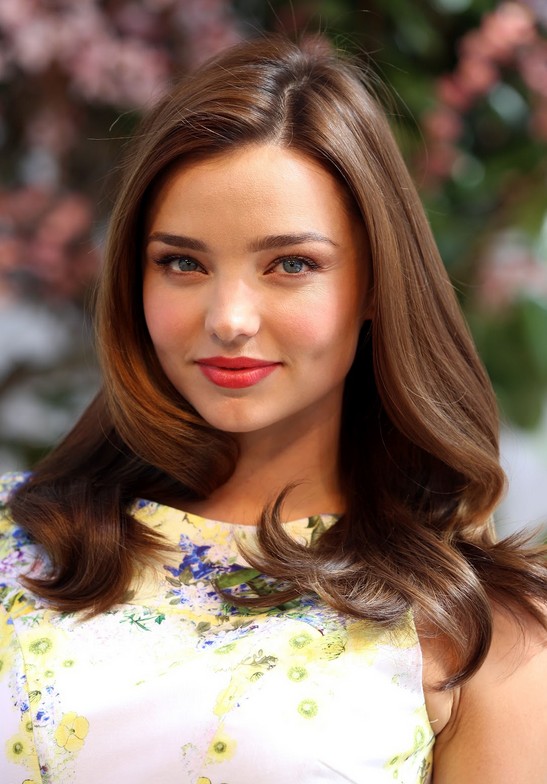 This hairstyle is absolutely full of soft curvy shape – the hair has been styled in large sections and given a gentle wave so the hair is mostly straight but with a big voluminous sweep of waves. A side parting brings a swathe of hair that frames one side of the face. The hair colour is a warm, mid brown with very subtle variations to create lots of depth of tone which looks fantastic against Miranda Kerr's warm but fair skin tone. The length of the hair is a great way to elongate a round face, providing a flattering look.
5. Miranda Kerr Hair Color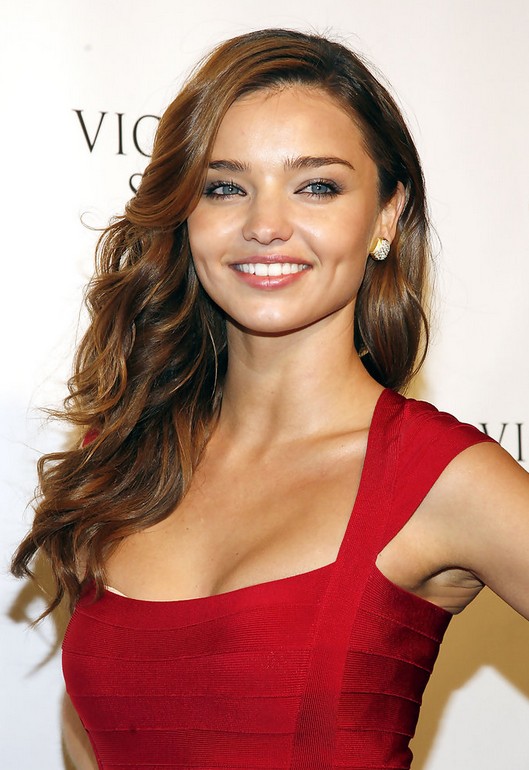 Wave after wave of glossy hair is flicked back from the face where it cascades over the shoulder in this sassy look worn by Miranda Kerr. Her hair is parted at the side to create a big shiny wave of hair that falls over the forehead and skims the eye, drawing our attention up to the high cheekbones of the Australian model. The colour is stunning – a warm chocolate base colour is lifted by a series of auburn highlights which create a warmth and depth that looks fantastic against Miranda's tanned complexion. The highlights help to define the waves and add lots of pretty detail to the style.