1. Olivia Munn Short Haircut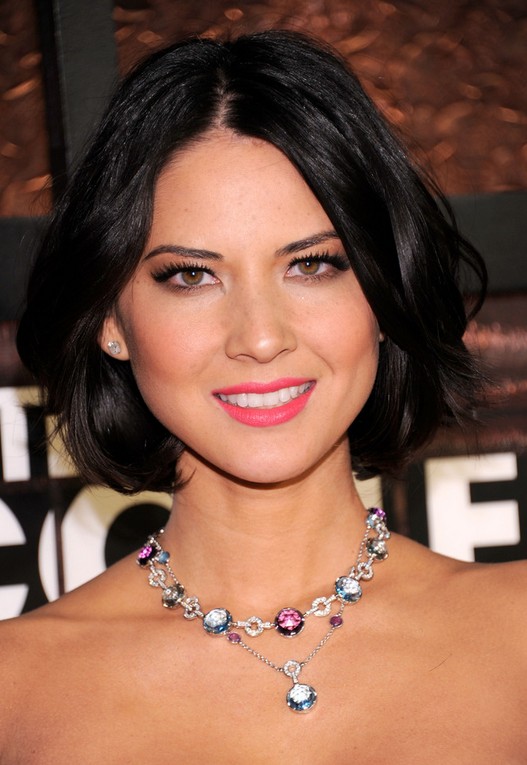 This is a very good short style for anyone with a balanced, oval face like Olivia Munn. If you are lucky enough to have her balanced features and even forehead and chin then this could be a fab style for you. To make the cut softer and more feminine, Olivia has gone for soft, very loose, tousled waves that curve in at the ends for loads of shape and body. A great casual style that looks just as good at a big event.
2. Olivia Munn Medium Hairstyle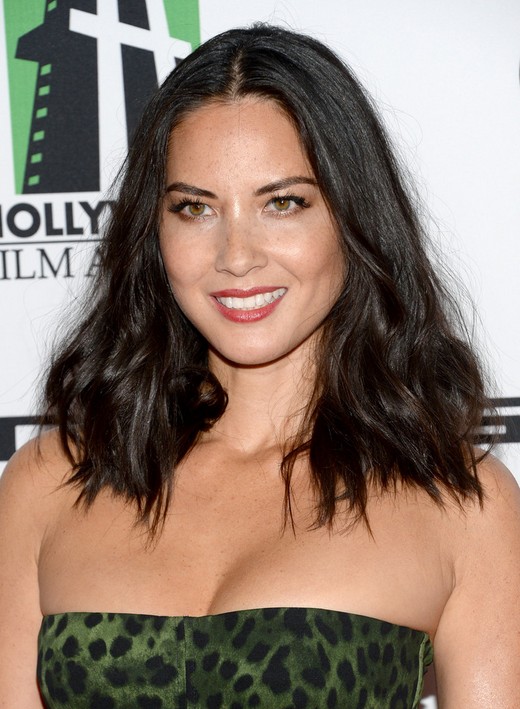 For this red carpet event, Olivia Munn opts for big hair with plenty of volume. Rather than rounded curls, she opts for tousled waves and straight ends to create a slightly edgier look. As always her darkest brown-black shade is sparkling with mirror shine. This glossy shine really adds depth and texture to her style and creates a really healthy glow. With perfectly groomed brows and a touch of red to the lips, this is a fab look for Olivia.
3. Olivia Munn Long Hairstyle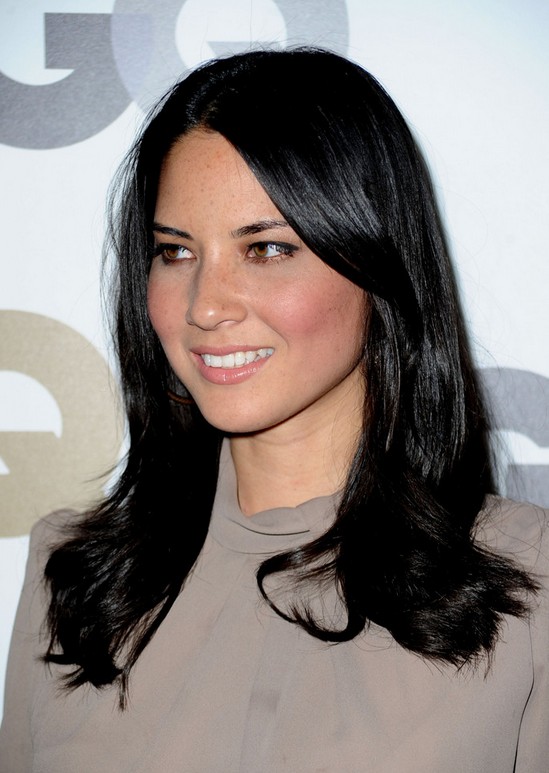 With her jet black hair styled in a side parting with a gentle, understated side sweep and a few well placed loose waves at the ends of the hair, this is a very pretty style for Olivia Munn. The strongest aspect of this hairstyle is the shine! Her hair is so glossy it looks almost wet – the result of a great colour and hair that is in tip top condition. The mirror shine adds brightness and vitality to this gorgeous style.
4. Olivia Munn Hairstyle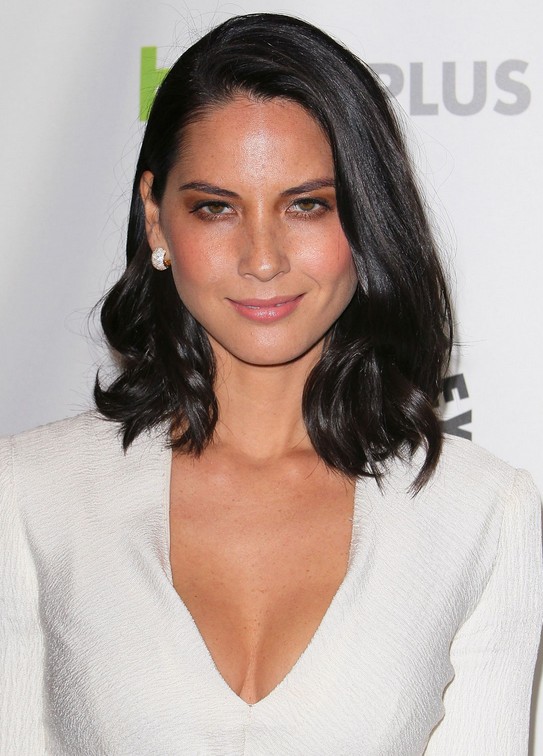 This is a great length for someone with such a well balanced, oval face shape as Olivia Munn. The shoulder length hair is so flattering to the neckline and highlights fantastic bone structure. With her dark complexion and piercing dark eyes, the colour works really well. The style is given some essential shape with a few loose waves which soften the whole look and make it so feminine and pretty.
5. Olivia Munn Bob: Chic Short Haircuts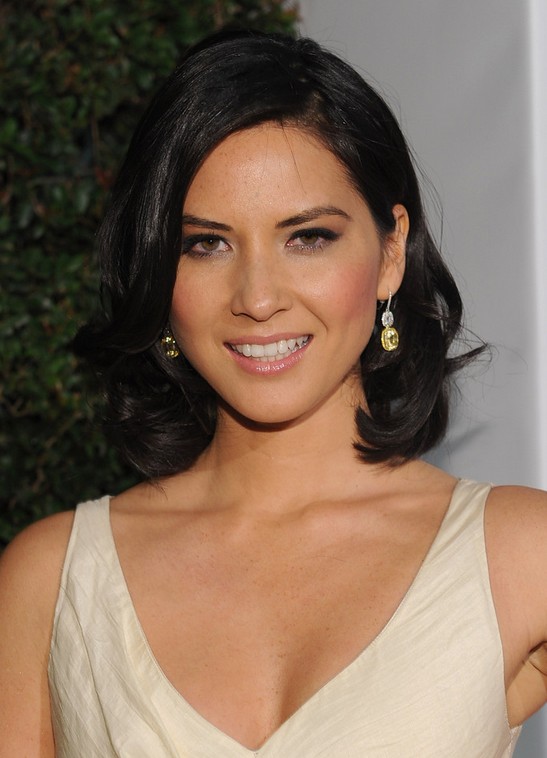 This is soft, feminine bob that frames an oval face perfectly. Olivia Munn's jet black hair is just so full of shine and vitality, making this a fantastic style for showcasing a gorgeous colour and condition. With a side parting and some gorgeous curvy shape created by the clever addition of some shorter layers chopped into the hair. The shape is emphasised by some very soft, gentle waves and a pretty side sweep that emphasises a very pretty facial shape.