1. Kate Updo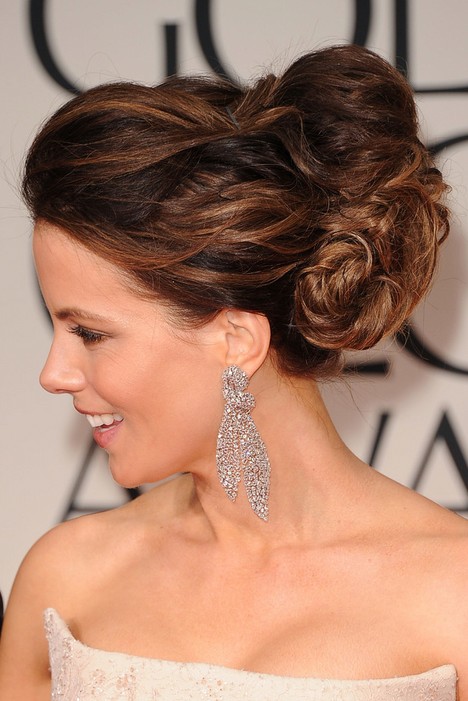 This is a formal style that is elegant and romantic, perfect for formal occasions, weddings and big events. Kate Beckinsale's stunning chocolate brown is streaked with golden brown highlights and teased full of volume, then brought back and pinned into a huge, gorgeous updo that is full of texture thanks to those stunning curls. Height at the front of the head really makes this style, adding to the glamour and elegance of the look. Those earrings are amazing too!
2. Kate Beckinsale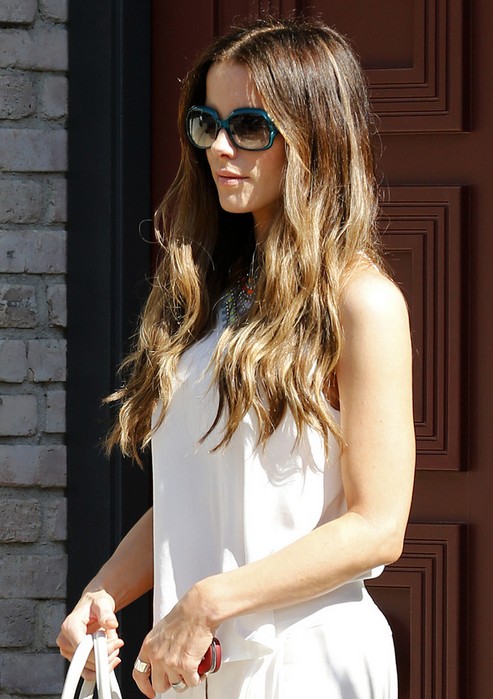 This is a casual look that makes us all wish we had as much long thick hair as Kate Beckinsale does here. With her long brunette hair in a simple centre parting and allowed to flow freely in very loose but quite uniform waves, Kate makes the most of her hair without over-styling it. The resulting look is quite tousled and windswept but it gives her a sexy, bed head look that is right on trend. The dark brown is lifted by a few shimmering golden highlights for a sun-kissed look that matches those shades and that light summery outfit.
3. Kate Beckinsale Updo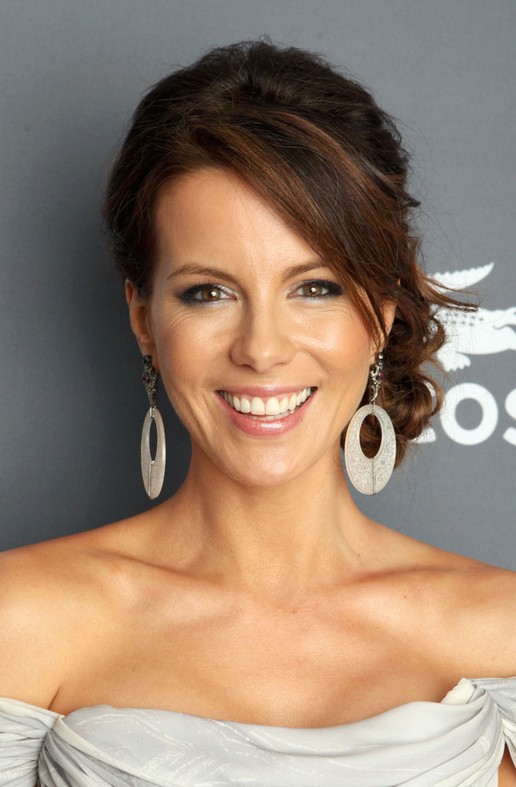 Taming Kate Beckinsale's thick voluminous hair into an elegant updo must be quite a task, but this style works perfectly for the actress. Her hair is pulled back and the curly ends pinned into a bun shape, with curls and tousled ends visible at the side of the head. The front section of the hair is styled with a side parting and this gives her a gorgeous, face framing side sweep. Warm golden brown highlights finish the style perfectly.
4. Kate Beckinsale Ombre Hair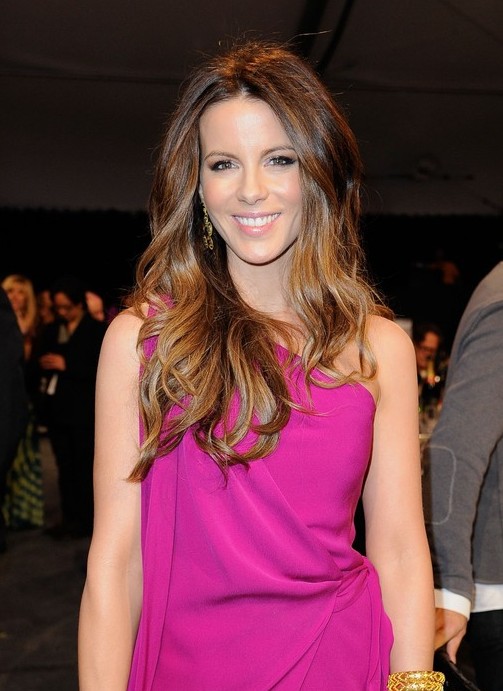 When your hair has as much natural volume and thickness as Kate Beckinsale's, it doesn't take much styling to get it looking great for a big occasion. Here, her hair is styled with loose tousled waves and a centre parting, but it is the colour that makes the impact; warm, golden tones on the lengths are Kate's take on the ombre trend. While the centre parting leaves her tall forehead bare, the ombre lengths draw the eye and so the face remains balanced.
5. Kate Beckinsale Hairstyles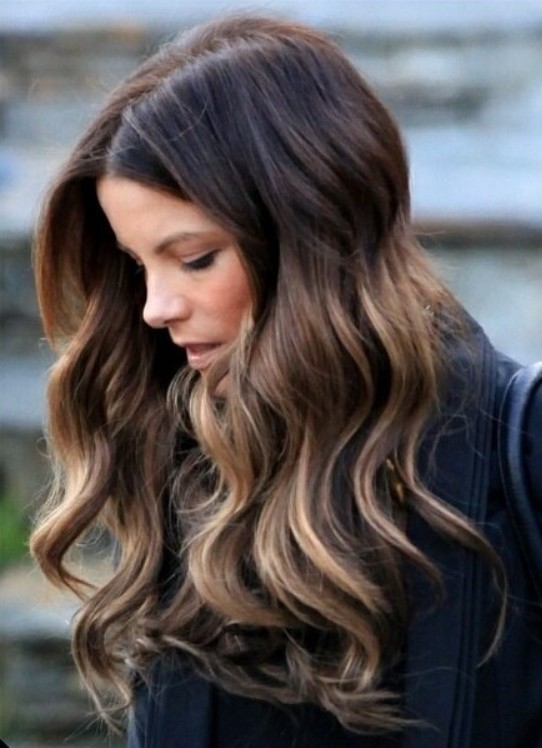 With the roots and top section of her hair in a dark chocolate brown shade and the lengths gradually becoming lighter and more multi-tonal, Kate Beckinsale takes the graduated colour trend and makes it her own. This look is so effective because the higher up, darker hair is quite straight, while the lighter, highlighted ends are wavier as you move along the lengths. Kate's hair is naturally thick, and this style makes the most of this. The look is casual and carefree but with this much volume, it is certainly not boring.
6. Kate Beckinsale Hair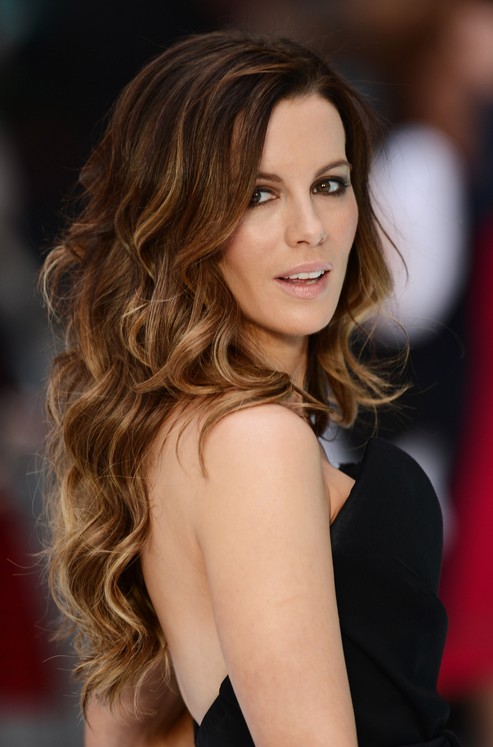 This is a big sexy style that really steals the limelight. Kate Beckinsale's long thick hair is styled with amazingly defined wavy curls and loads of volume. The result is a big bouncy style that sits out in all directions to create a gorgeous statement style that has lots of impact. The lengths of the hair have been curled in large sections to create big loose waves that hold their shape. Part of the reason they look so defined is the glossy condition of the hair, but the dramatic golden highlights make a big difference as well. Big style, big impact!