1. Gwen Stefani Updo: Curly Hairstyles for Updos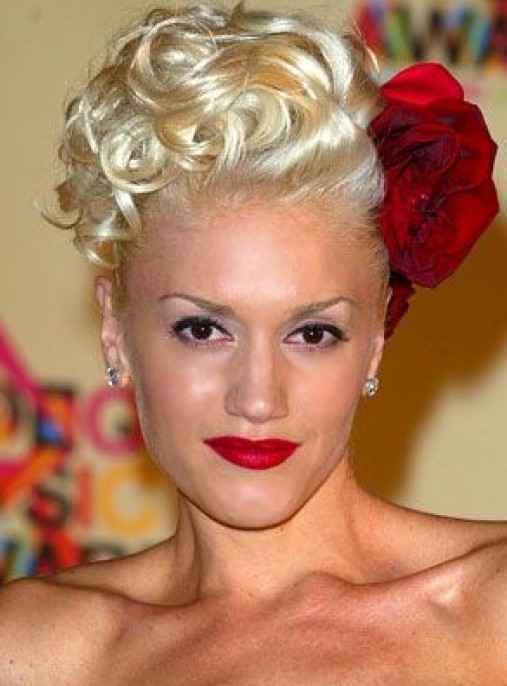 Gwen Stefani is great at creating styles that mix the classic with the contemporary, and this is a great example of her unique style at its best. This fabulous updo sees all of Gwen's glossy platinum blonde locks gathered onto the top of the head where they are pinned in a series of gorgeously well-defined curls. The look is crowned with a beautiful silk flower the exact shade of her vintage inspired matt red lipstick. Some bling in the form of earrings and the look is complete. A great updo for modern, edgy elegance with just a touch of retro styling.
2. Gwen Stefani Hairstyles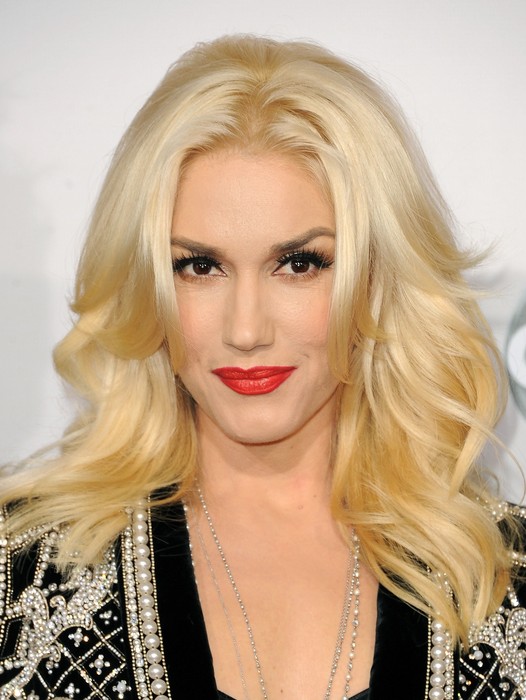 This style, worn by Gwen Stefani, is big, blonde and bold. Gwen teams classic full makeup – inky black extended lashes and vintage matt red lips – with platinum blonde hair that is teased and volumised to create the maximum impact. The front section of the hair is parted in a centre parting while the back of the hair, at the crown, is given a shot of volume and then brought back to create height. The lengths are styled with a gentle, loose wave and layers have been cut in at intervals to create a flowing, contemporary shape.
3. Gwen Stefani Curly Hairstyles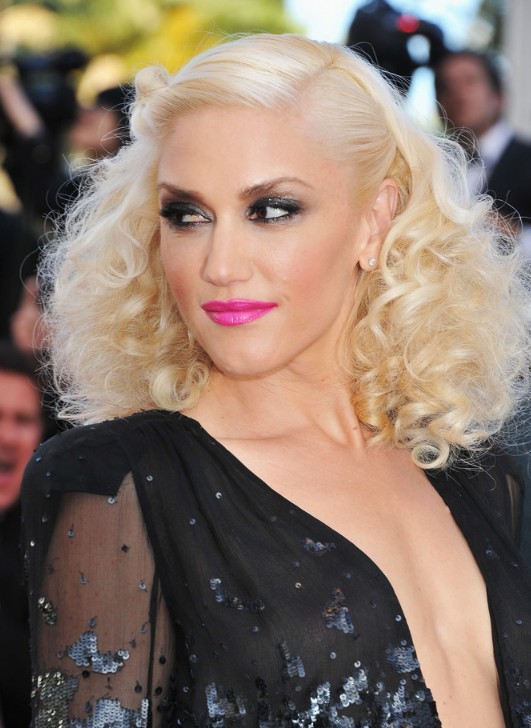 You can always rely on Gwen Stefani to bring a real sense of her unique personality to her look, and with this big impactful style, she doesn't disappoint! This is a stunningly styled look that combines a vintage outfit, bold makeup and a hairstyle that is full of retro glamour for a show-stealing overall effect. The hair is platinum blonde, shining and sleek. A side parting sees the hair on both sides brought back and secured to prevent the mass of teased curls from swamping the face. The contrast between the sleek hair on top and the bouncy teased curls makes for a really great contemporary look.