Are you looking for some easy and chic hairstyles? Here, we will provide some stunning options for you. In this post, we have selected 16 latest celebrity ponytail hairstyles. We know that even the women who are not good at doing pretty hairstyles can make a great ponytail. And your ponytail can be more stylish than ordinary as you make some small change to it. In addition, the ponytails will make women look more cheerful and youthful, which is why so many celebrities go for this classic hairstyle look.
Just stay here and check out how the celebrities rock a ponytail. These 16 ponytails are fashionable for different occasions. Get yourself inspired and go for an effortless chic look with a fabulous ponytail hairstyle. Enjoy!
Perrie Edwards Fashionable Ponytail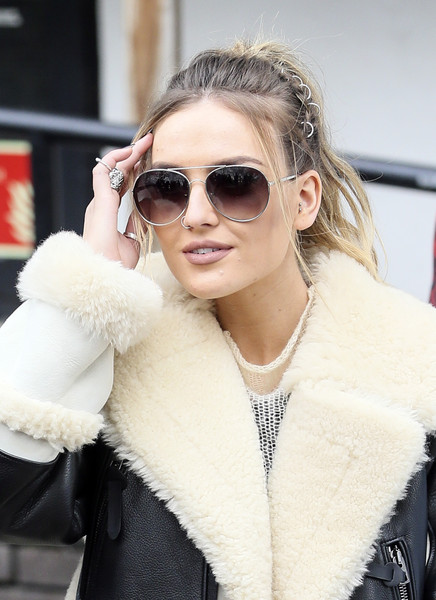 Leave some hair strands in the front to frame the face and make a braid with a stylish accessory. Then you can get this cool ponytail hairstyle.
Bella Thorne Retro Chic Ponytail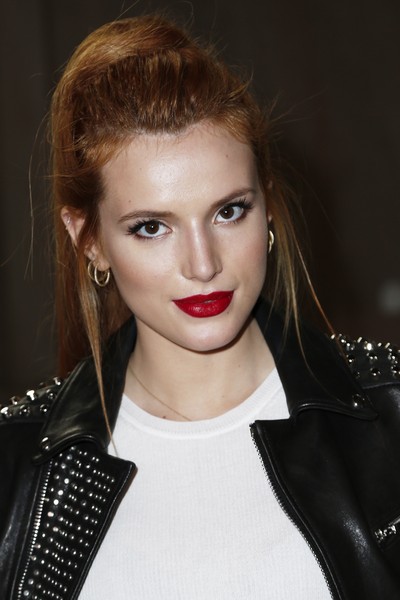 The retro high ponytail looks quite fashionable with the brown hair color and a red lipstick makeup look.
Perrie Edwards High Ponytail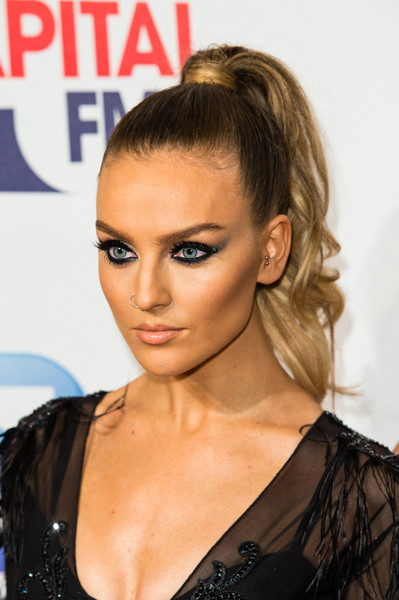 For a more active and spirited look, you can learn from Perrie Edward and do a tight high ponytail hairstyle. Plus, the long curly pony add more movement to the final look. It's great for all occasions and outfits.
Darby Stanchfield Messy Ponytail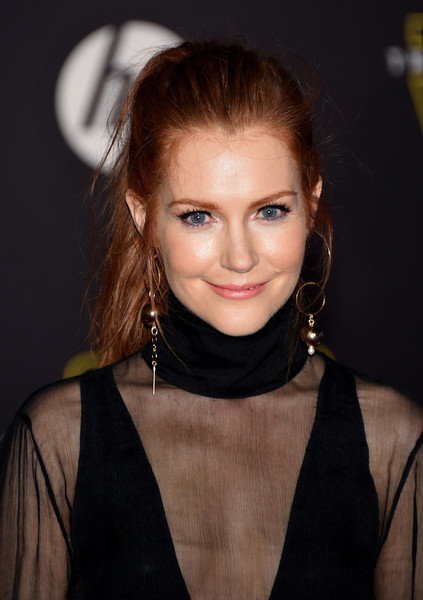 A simple messy ponytail is fabulous enough to show your wonderful temperament. If you want to look more fashionable, you can try a warm and bright hair color. Auburn, red and brown are all trendy to try.
Rowan Blanchard Cute Wavy Ponytail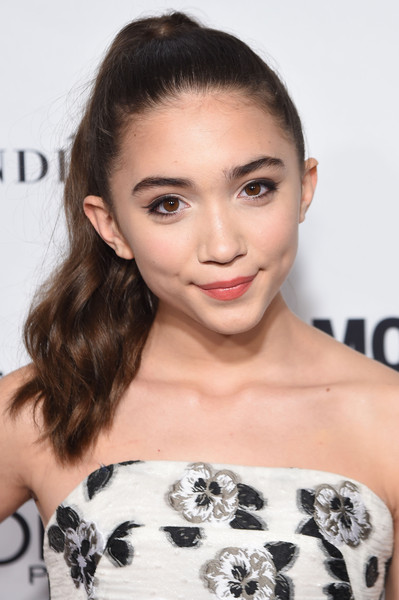 Younger women are quite attractive with a more natural look. So, this simple back-teased high ponytail is stunning for all young women to try. It's quite simple yet quite stylish, which is what young women should appear.
Tara Reid Sleek Ponytail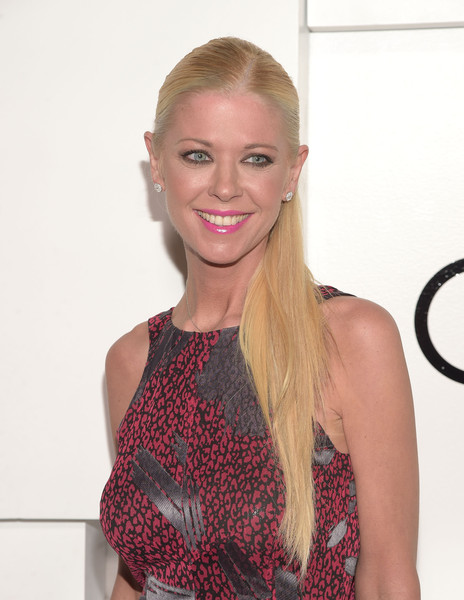 The long straight hair will look quite feminine when you style it into a glossy side-swept ponytail. This is a very beautiful hairstyle for woman at any age to try. Whether for work or holiday, this side-parted ponytail will always be a fantastic choice.
Cara Delevingne Braided Ponytail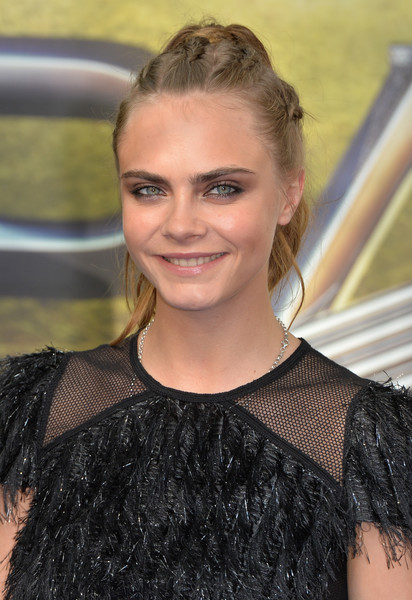 For women with thick hair, you can experiment with this braided ponytail. This fringe-free hairstyle is It's quite pretty and cute for young women.
Anne Hathaway Simple Yet Stylish Ponytail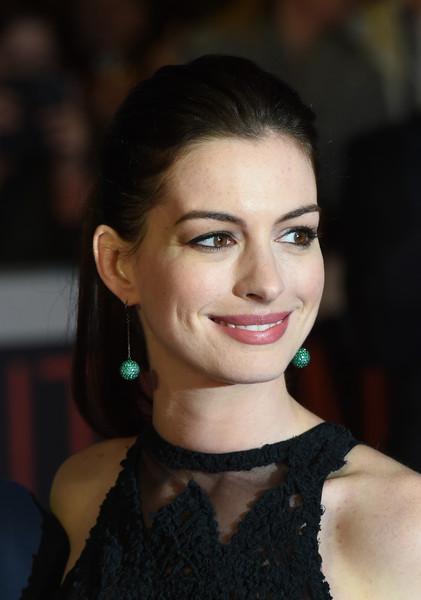 Anne Hathaway looks quite graceful and cordial with such a simple ponytail. This is quite a common hairstyle we see in our daily life. When your hair is simple, you can make your overall look more faddish by doing a decent makeup and wearing some appropriate accessories. That's what we learn from this picture.
Camilla Belle High Ponytail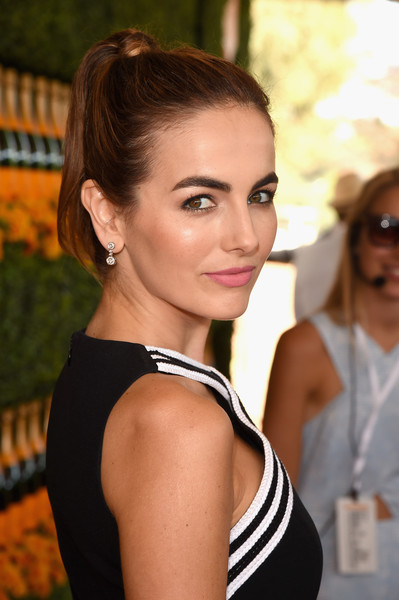 Camilla Belle looks quite lively with this high ponytail. Her light makeup and pink lipsticks go well with this simple hair look. If you want to look several years old younger, just try this chic high ponytail hairstyle.
Ahna O'Reilly Side-Parted Ponytail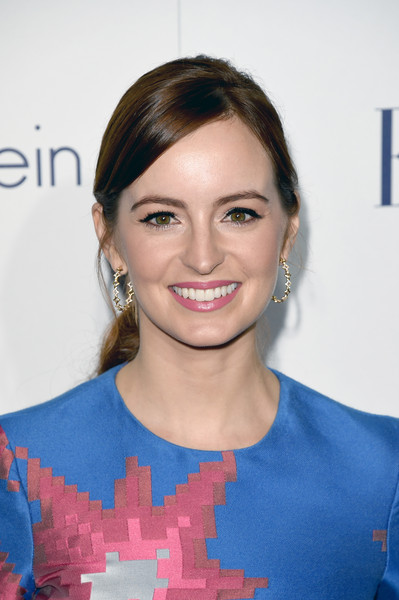 This side-parted low ponytail looks simple but it's quite beautiful. If you want an elegant and chic look, you should not miss this pretty hairstyle.
Leslie Mann Wavy Ponytail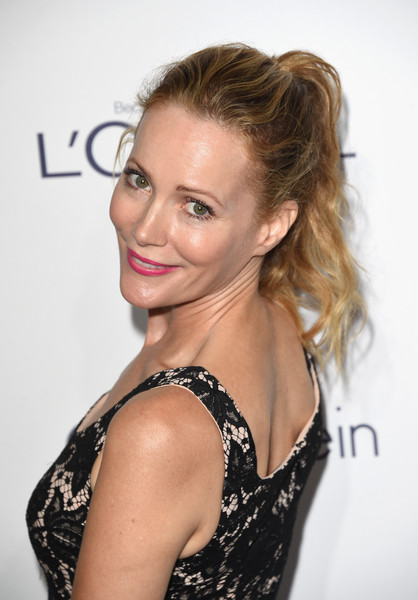 This messy wavy ponytail is casual chic and women will look several years old younger with such a simple and fashionable hairstyle.
Gigi Hadid Stylish Ponytail Hairstyle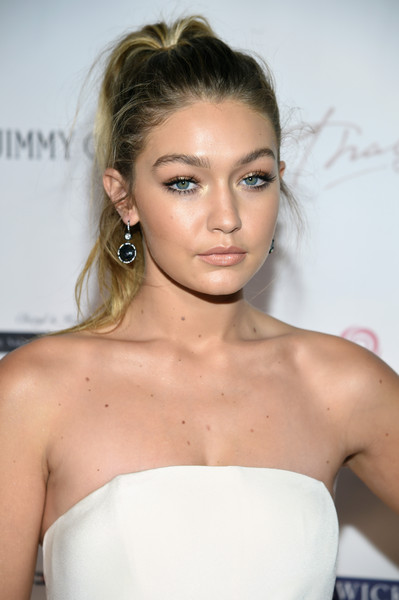 Style your high ponytail in a messyily so that it will look more fashionable.  This stylish ponytail can go well with all kinds of outfits and elevate the overall look in a careless way.
Beyonce Knowles Side Ponytail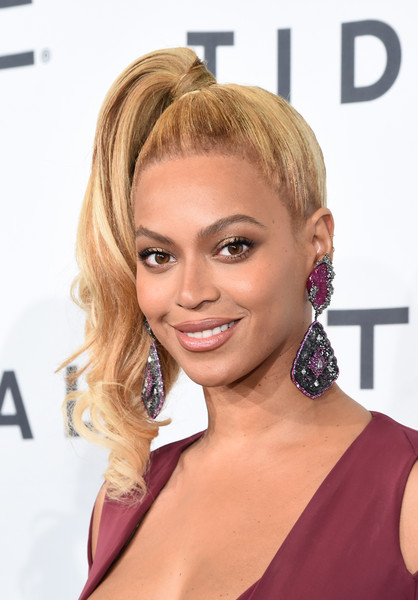 This sleek side ponytail looks quite adorable and the loose waves add more life and movement to the hair look. Younger women must look super sweet with such a cute and chic hairstyle.
Dakota Johnson Lovely Ponytail
Go for a lovely look by making a simple ponytail with center-parted bangs. It's also a great hairstyle to lessen your age. Besides, you can learn from Dakota Johnson and rock a dark berry lipstick and a rosy cheeck makeup look. Thus, you will look more sophisticated.
Hannah Davis Center-parted Ponytail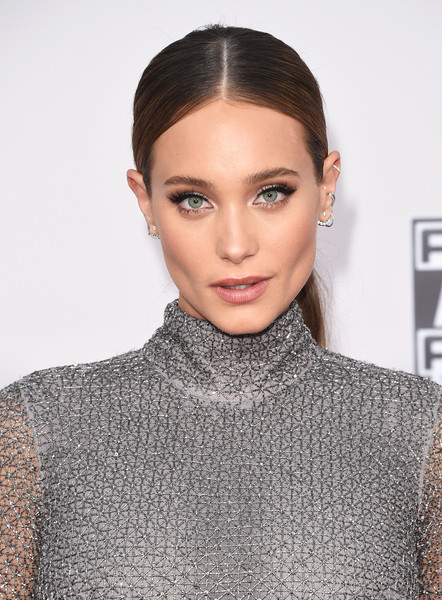 A center-parted low ponytail is super chic for an able woman. If you don't want to look too formal or conventional, you can try to do a more fashionable makeup and wear some stylish accessories, which will work for a voguish overall look.
Ellen Page Elegant Ponytail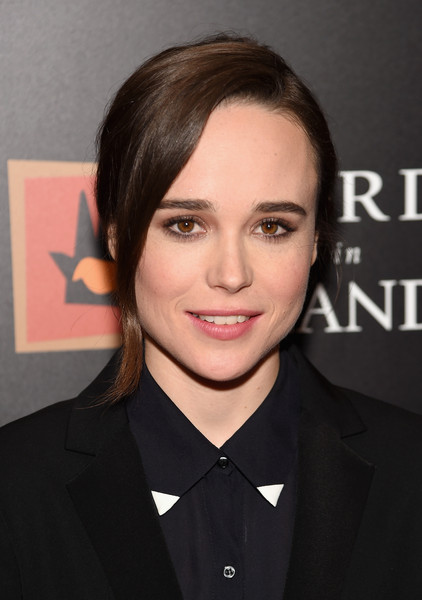 The side-parted pontail is quite feminine and the hair strand which is left to one side of the face takes on relessly chic look. It's a great hairstyle for office ladies and those who attend formal occasions.