Choosing the right facial moisturizers for the cold winter months is key to maintaining skin health and a youthful glow. Skin starts to become dry, and a heavier moisturizer is usually needed to combat the harsh winter air. Finding the right moisturizer for winter usually means switching from what you use in the warmer months, to one that is more substantial.
Keep in mind that even though it's winter, your skin type and its core needs haven't changed. Things to remember when looking for the right facial moisturizer:
Choose the right one for your skin type.
Pick one with SPF in it. Just because you're not lounging on a beach doesn't mean that the sun has gone away.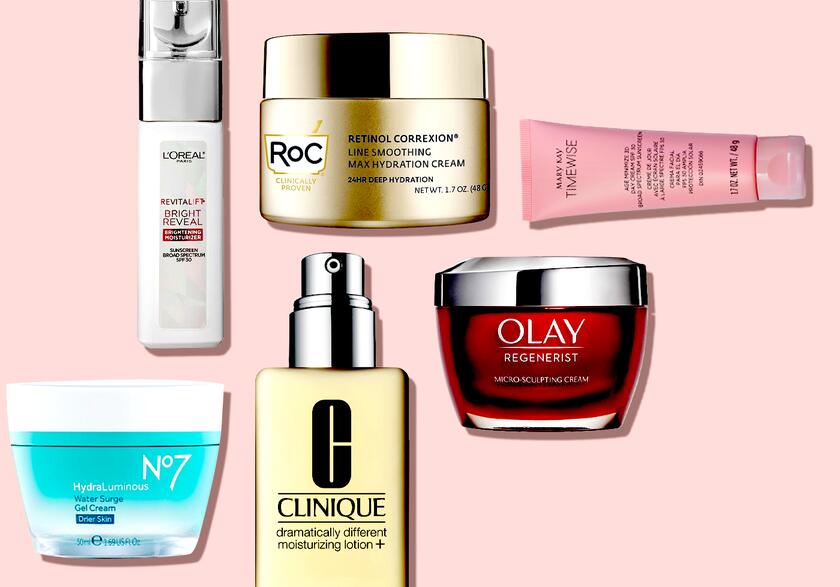 1. Facial Moisturizers for Sensitive Skin
Sensitive skin is described as being prone to skin irritations easily and is very delicate.
For sensitive skin use a moisturizer that is hypoallergenic and contains ingredients soothing to your skin such as green tea, cucumber and aloe. Make sure to avoid moisturizers with fragrances, which can cause irritation. Try Timeless by Pevonia's Collagen Moisturizer for the added anti-aging benefits in provides.
2. Facial Moisturizers for Normal Skin
Normal skin is indicated as having an even skin tone without any flaking, or without having any shine that indicates oil on your skin.
For normal skin you'll want to make sure to not use a product that will cause excess oil or that's to heavy. Choose a moisturizer with a cream base such as Sorme's Refinee Firming Mineral Moisture Cream.
3. Facial Moisturizers for Oily Skin
If you tend to have large pores and often have a shine on your face, you most likely have oily skin.
Be sure to still use a moisturizer instead of avoiding it. Your skin naturally produces more oils without moisturizer, thus making it oilier. When choosing a moisturizer try to use an oil-free lotion to keep your skin hydrated while also keeping the oil under control. You can also get away with using a lightweight moisturizer or gel all year long, such as Timeless by Pevonia's Collagen Serum.
4. Facial Moisturizers for Dry Skin
If your skin tends to be itchy, tight, or flaky it is generally recognized as dry skin.
For dry skin use a moisturizer that is rich with oils to replenish and hydrate your skin. Use one that will gradually rebuild your skin instead of one that will only temporarily mask it, such as Scruples White Tea Panthenol EDA Creme.
Remember, using a good moisturizer not only helps your skin look better, but it'll help you maintain a more youthful appearance in the future.
SOURCES:

Elizabeth L. Tanzi, MD; co-director, Washington Institute of Dermatologic Laser Surgery, Washington, D.C.; assistant professor, dermatology, Johns Hopkins School of Medicine, Baltimore. 

Carolyn Jacob, MD, fellow, American Academy of Dermatology; director, Chicago Cosmetic Surgery and Dermatology.

Sonia Badreshia-Bansal, MD; clinical instructor, dermatology, University of California, San Francisco; fellow, American Academy of Dermatology.

Andrea Cambio, MD, board-certified dermatologist and dermatologic surgeon; fellow, American Academy of Dermatology; medical director, Cambio Dermatology, Cape Coral, Fla.

National Eczema Association: "Bathing & Moisturizing."

American Academy of Dermatology: "Dermatologists' Top Tips for Skin Care on a Budget."

American Academy of Family Physicians: "Skin Problems: Dry, Itchy Skin."

American Academy of Family Physicians: "Eczema: Tips on How to Care for Your Skin."