I've been there through it all–the painful skin; the lovely, greasy sheen of being covered in aloe vera on two-thirds of my body; the awkward lines left from tops that have unusual necklines (which, of course, always seems to happen right before a major event, like my cousin's wedding or my college graduation); the unpleasant peeling stage that makes me look like I'm part snake.
My skin is fair and my tolerance to sun seems to be pretty low overall. This is probably in part because I spent my early years suffering from severe hay fever (and I mean so severe my first grade teacher thought there was something seriously wrong with me and had the principal come look at me because my eyes were so red and puffy) and asthma, so most of my prime childhood outdoor time was spent hiding from pollen and fresh cut grass in an air conditioned room.
Fortunately, I outgrew that severe allergy phase, and by high school I was turning into a lobster at band camp while my used-to-the-ridiculous-Louisiana-sun peers just turned a lovely shade of copper–and this was with continual usage of water/sweat/sun/nuclear attack proof SPF 50+ sports level sunscreen. I know, I know, I should add that skill to my resume.
While in recent years I seem to have somewhat mastered avoiding sunburns, there's one area this is still a struggle: my scalp. I've weathered quite a few burns along my part, all of which make me look like I have a lovely case of insane dandruff once the healing stage hits. If you're anything like me, you've probably wondered how to avoid the problem. Slathering traditional sunscreen along your part will just lead to greasy, gross looking hair.
The good news is that your hair acts as a natural shield to the scalp, providing a line of defense against skin cancer. But those with thinner hair have less defense and cases of skin cancer on the scalp can–and do–occur, meaning it's still great to take the extra precautions to protect yourself however you can.
So how can you avoid the burn without sacrificing your style? Here's what I've learned:
Switch up the part
Raise your hand if you always part your hair in the same place. Yep, me too. While it may be your signature style, it's good to consider mixing up your part now and then so that the same part of your scalp is not exposed consistently. The good news is switching it up is fun and stylish! We've already had a crush on the center part for quite some time, and deep parts are definitely having a moment (just ask NYFW models who rocked it back in January).
Wear a hat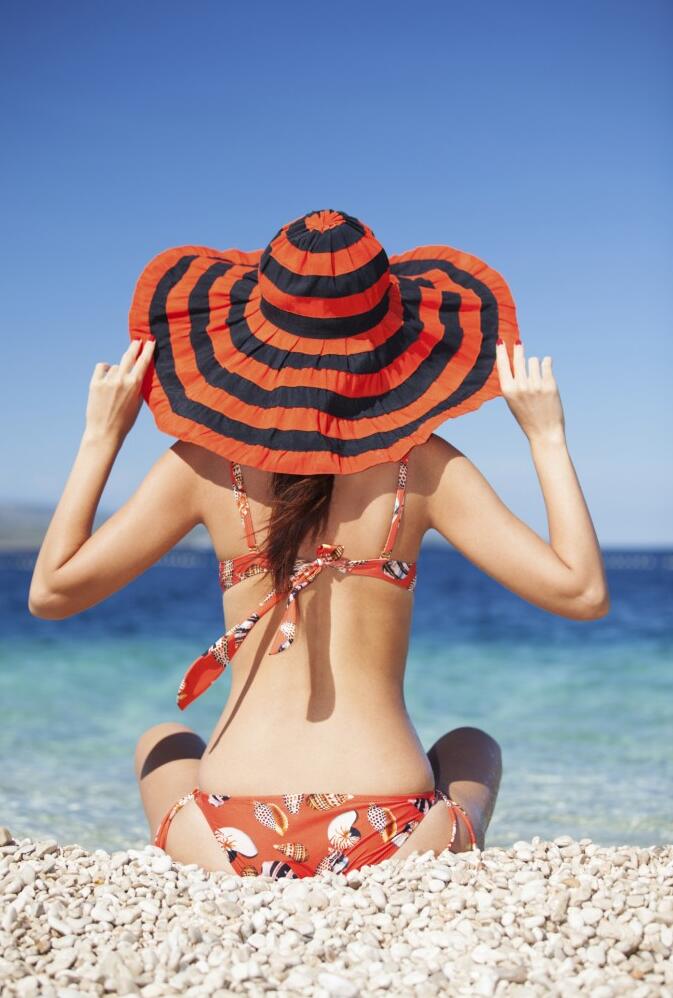 I don't own a single hat, and I haven't worn one since attempting to learn tennis back in high school. Most of the time I feel silly in them, but I often think about how well Carly Simon rocks one on her No Secrets album cover. Hats are definitely a wise way to protect, and some options even include built-in UV defense. Sunday Afternoon Hats has a wide line for women, men and children that all feature sun protection ratings (UPF) of 40+.
Options include sporty caps and bucket hats as well as more stylish beach hats and fedoras. Sol Escapes also offers a collection of physician approved sun protection hats for lazy time by the pool or a stroll through the Florida Keys. Their Profile by Gottex Bimini Resort Hat looks quite chic:
Accessorize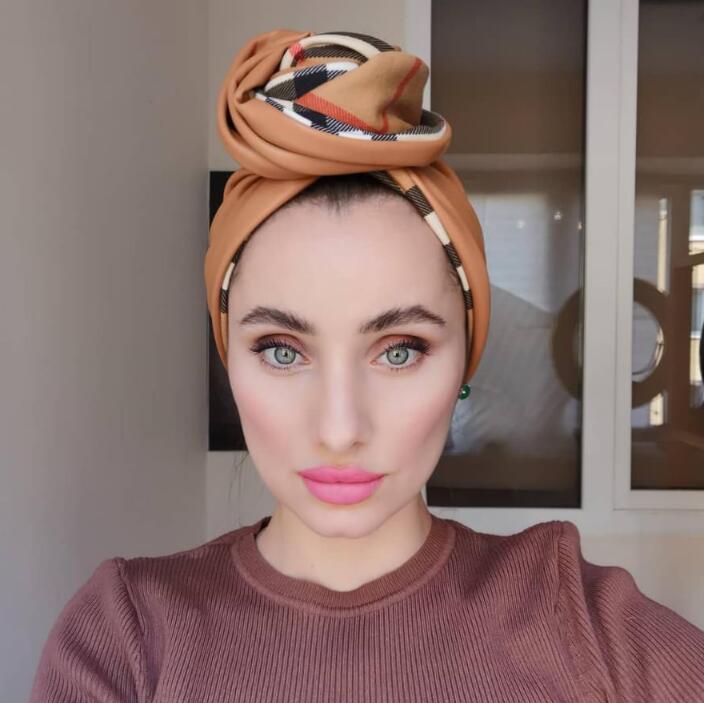 Outside of hats, there are plenty of other cool and chic accessories to adorn your tresses. Headscarves are one way to add a little pizazz to your look while shielding your scalp, and like deep parts they are definitely having a moment.
Skinny scarves are perfect for tying around your head, and bandanas are always a classic option (check out this great inspiration post).  A nice wide headband is a quick, inexpensive fix, as well. I'm loving this bird headband from Forever 21.
Product
The good news is that those worried about the effects of the sun on your hair might already be making steps to protect your scalp. Products like Biosilk Shine On help protect colored hair against UV rays, which can fade color or cause hair to dry out. If using such a product, be sure to massage a little onto the scalp to extend the protection to the skin, as well.
The drawback, though, is that many of them do come with a low SPF (typically 15-18) rating that might still set you up for a burn or harmful exposure. Banana Boat's Sport Performance Sunscreen Body and Scalp Spray boasts an SPF 30 and is supposed to dry quickly and non-greasy. A DIY option is to dilute your favorite sunscreen with water, put it in a spray bottle and apply to hair. Again, though, diluting will lower the strength of protection, so consider starting with a higher SPF.