Question: The last time you looked in the mirror and stared at your round face, did you ever think about what the benefits were that came with having it? There actually are some. For one thing, it's one of the most versatile in the sense that you can wear all kinds of hairstyles. Secondly, round faces are considered to be extremely youthful—a good thing to keep in mind as you age.
So, if you fit into the round face category, chin up! You already have a lot going for you…
Now all you need is a great hairstyle. Hmm…maybe a bob perhaps?
Straight and blonde lob for round face shapes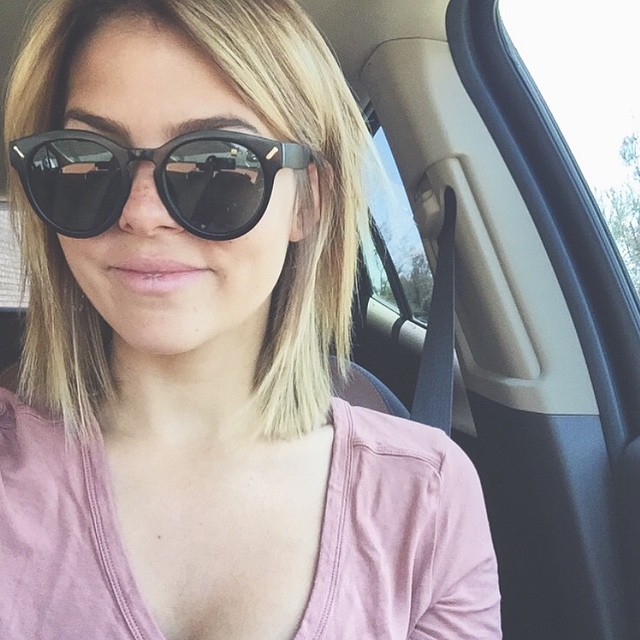 If you don't want to wear a super short bob, then how about a lob? And for starters, how about this straight and blonde one? The styling options can be literally endless.
Chin-length bob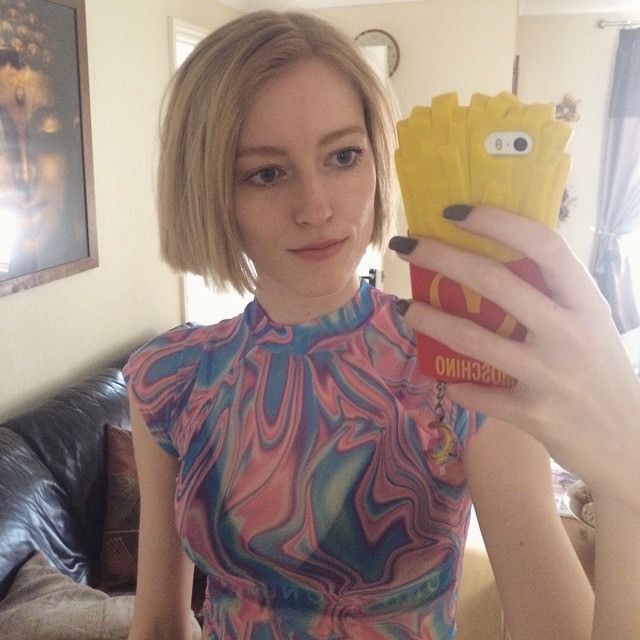 Here's basically the same cut you just saw…only this one is a bob instead of a lob.
Mob for thin hair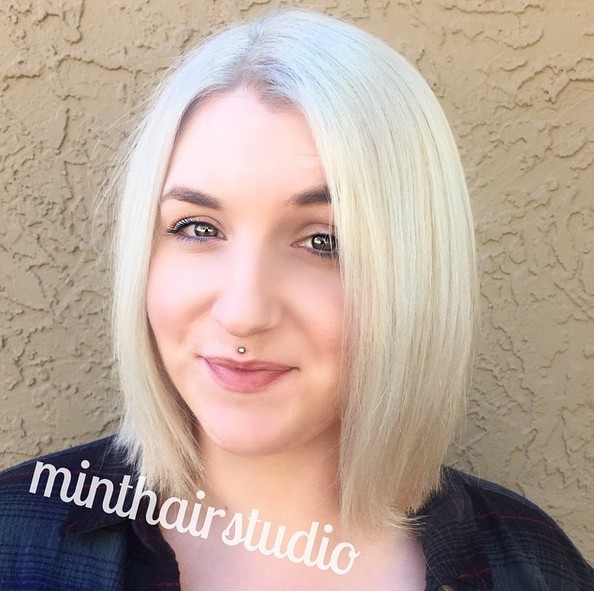 We've already shown you a bob for thin hair. Here's an example of how to make a mob work for you…if your hair is on the thinner side. Tip: Go with a razor cut on the ends. That will provide you with a bit more movement.
Bob for thick hair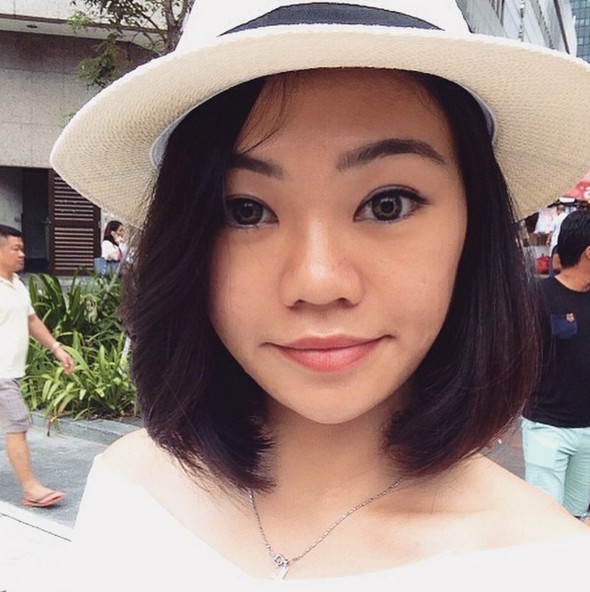 On the other hand, if your hair is naturally thick, this is one example of how a classic bob will look on you. (Make sure to "bump" the ends with a curly iron to get that natural kind of bend.)
Chin-length bob with blunt bangs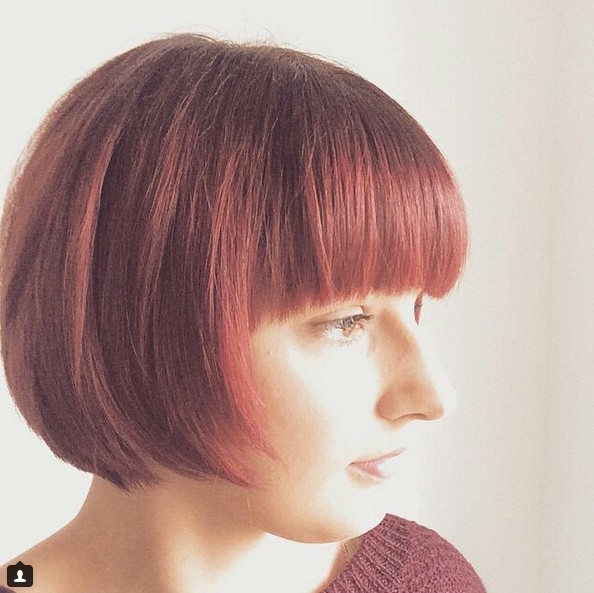 Super chic. It's one of the best ways to describe this short and easy bob. One that comes complete with blunt bangs. (That color is pretty amazing too!)
Straight bob with bangs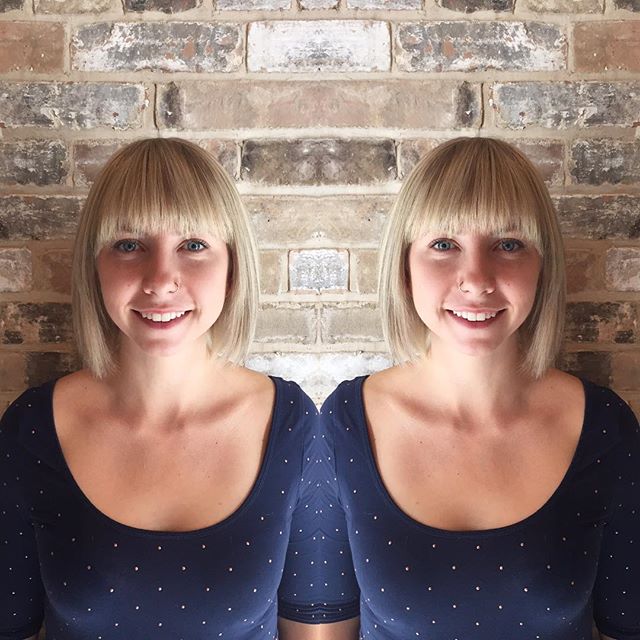 Here's another way to wear a bone straight bob. Just add some bangs—of any length.
Inverted bob with a razor cut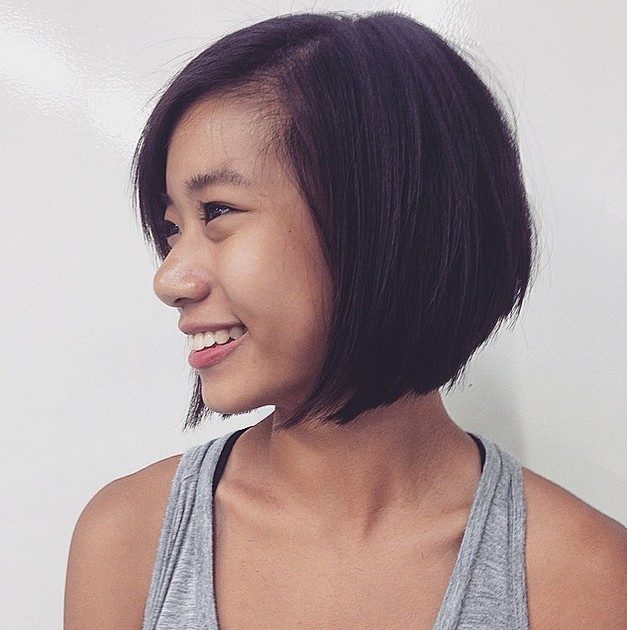 For a while now, we've been really found of hair that is cut with a razor. It seems to bring about a kind of definition that can't be found with sheers. This inverted bob proves it. Although her hair is really straight and thick, the razor still gives the illusion that there are many layers…even though there are few and most of them are pretty long.
Platinum-and-green ombre bob (with bangs)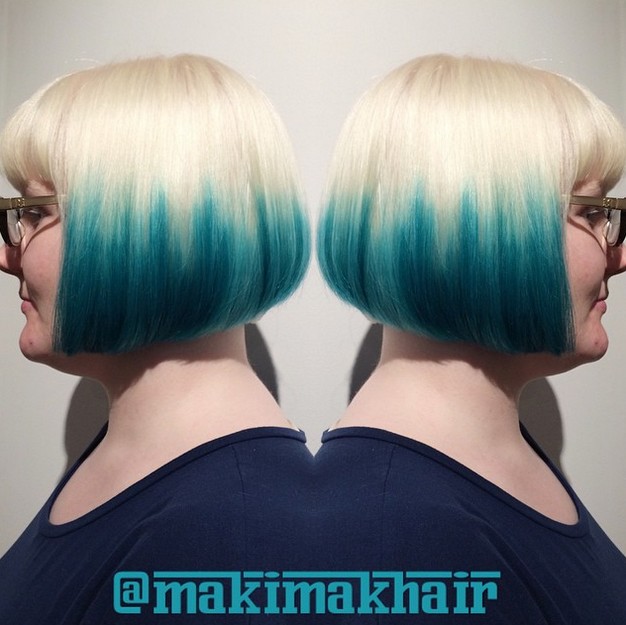 Here's an outside-of-the-box ombre style. Radical because it's blonde and green. Classic because it's still a bob (with bangs).
Inverted bob with middle part and front blonde streaks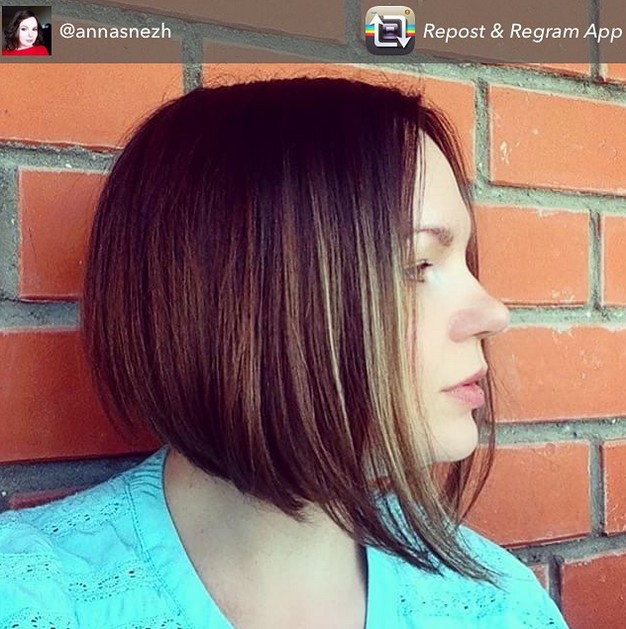 Short hairstyles for 2016: If you'd prefer to go without bangs, no problem. Part your hair down the middle. And if you want to switch up your inverted bob, here's something else to try: some blonde streaks in the front. Oh, one more tip: keep the front of your hair longer than the rest for a bit of an even more dramatic effect.
Lavender bob with short bangs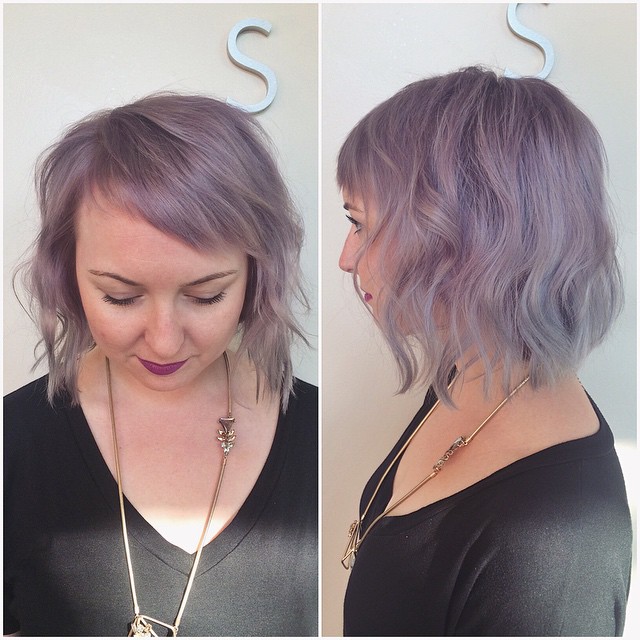 Soft wavy bob hairstyle for shoulder length hair with bangs: Pretty much everything about this bob is modish. It's purple, for one. The bangs are super short, for two. And then here's the grey tips. Yeah, it's trendsetting all the way around.
Dirty blonde bob with long front pieces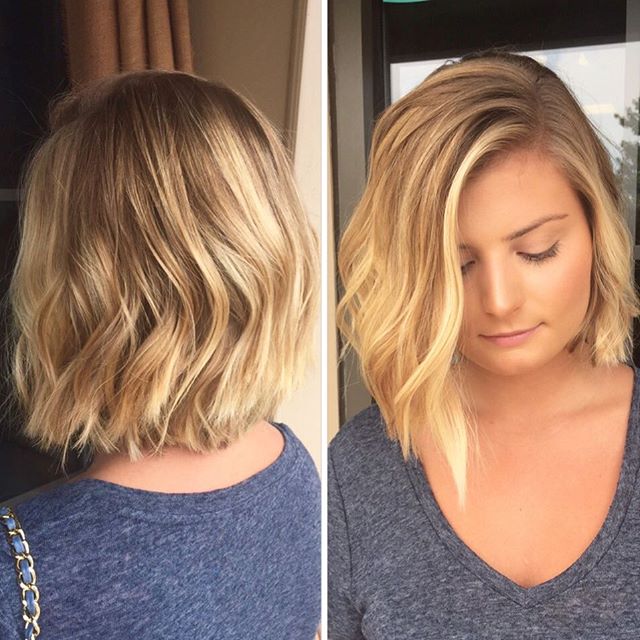 Easy daily bob haircut: The dirty blonde hair color will make even thin hair appear pretty full. Our favorite part is the long front pieces, though.
Reddish brown bob for round faces – blunt bob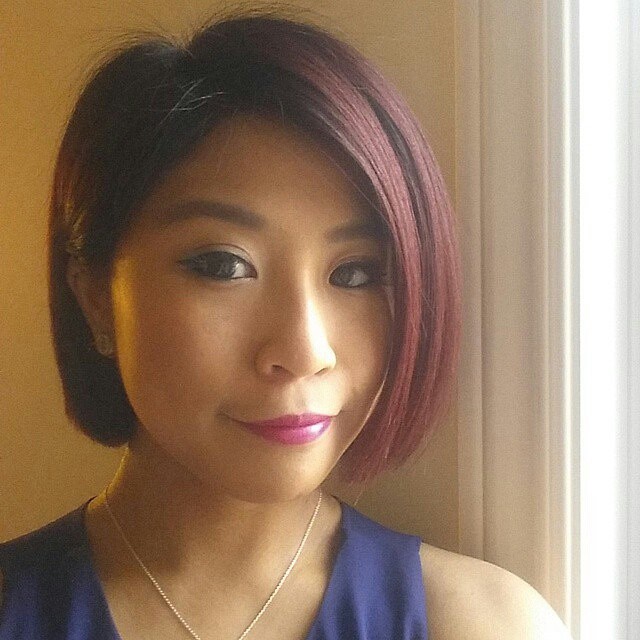 Different shades of red are (hair trending) right now. This reddish brown is one that goes on the top of our list. It will look good on you whether you want to wear your hair curly—or straight.
Platinum bob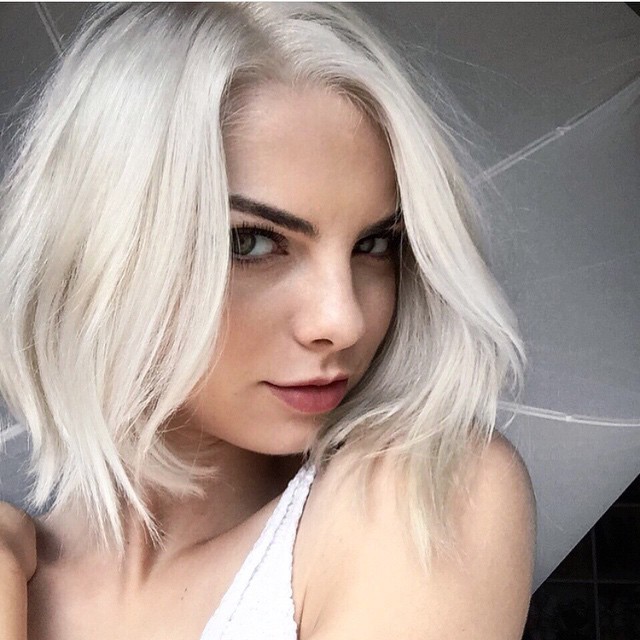 Being that platinum is a HUGE hair color trend right now, we had to throw one of these pics in. Pretty sexy, right?
Bone straight slightly inverted bob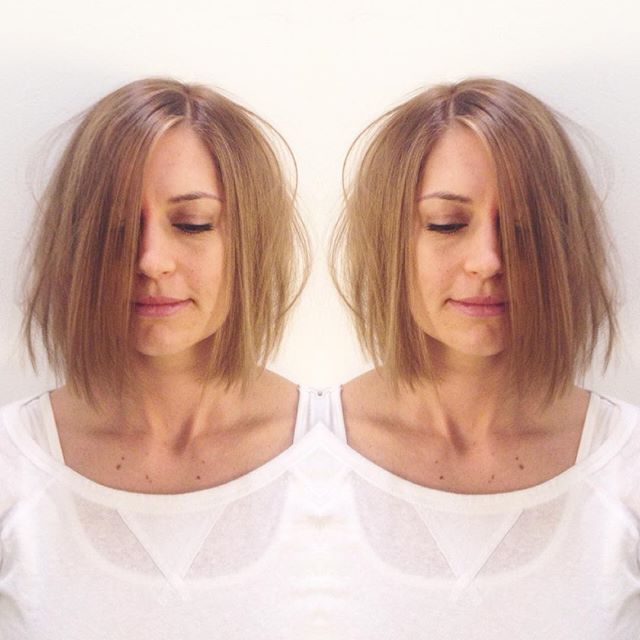 Is your hair super straight (and perhaps really thin)? No problem. Here's the kind of bob cut that would work really well for you. Just make sure to add a few low lights here and there for some "visual thickness".
Loose waves bob with long bangs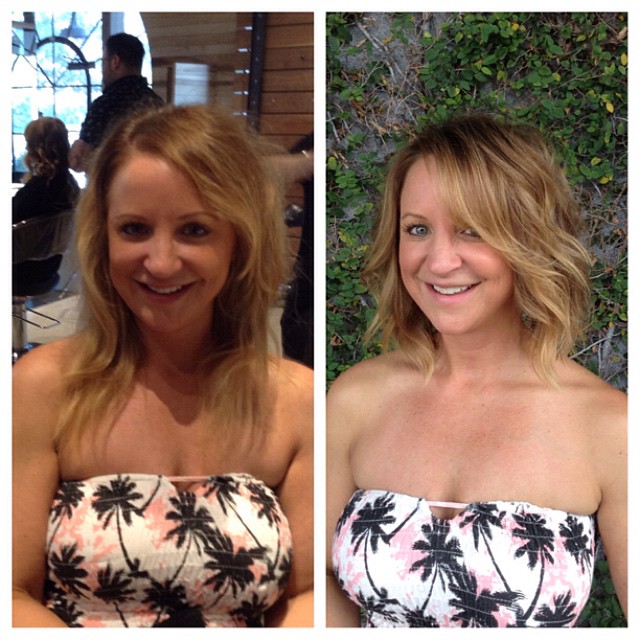 Loose messy bob cut for round face shapes: Don't you simply love before and after pics? Yeah, we do too! This is a nice wavy bob with some long bangs to provide a sweet side-swept look.
Dark red inverted bob with brighter red streaks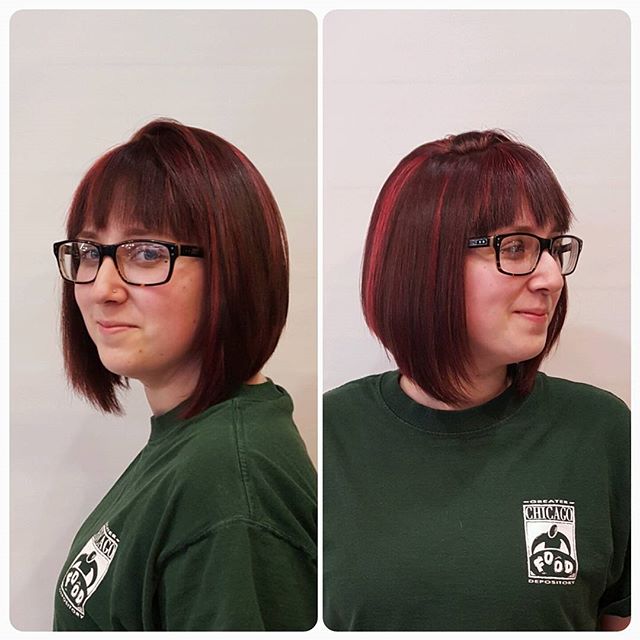 Here's another approach to streaking: apply two shades of the same color to one hairstyle. Like perhaps a really dark reddish brown with some bright red (or even hot pink) streaks.
Blonde wavy lob with natural roots (and a side part)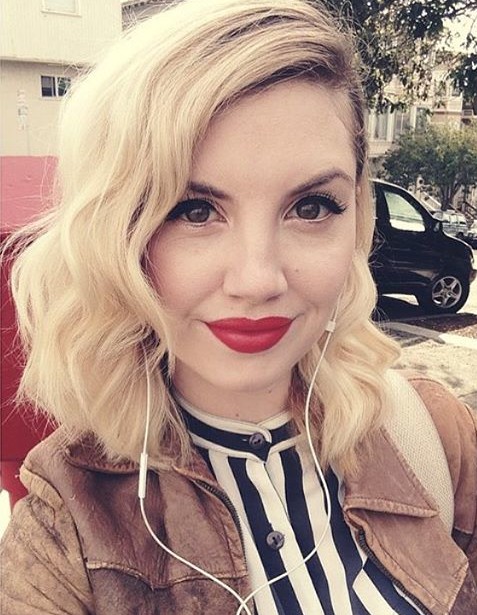 This style has basically four current trends all in one: blonde hair, natural roots and wavy pattern and a side part. Your stylist will absolutely love give you this look this season!
Bob with side part for thin hair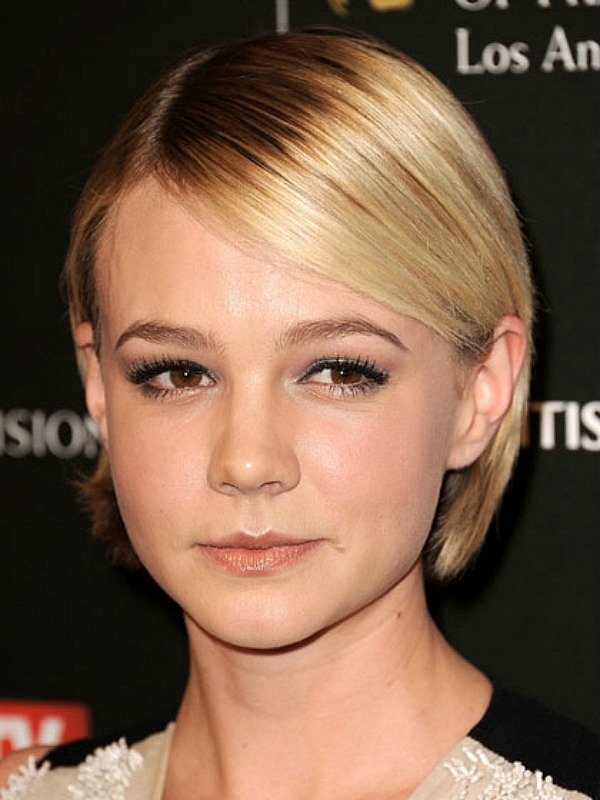 Cute short bob haircut for round faces: Here's a cute and short bob for thin hair. Again, it's better if the ends are cut with a razor, a side part will make one side of your hair appear fuller and highlights will make it much thicker.
Brunette bob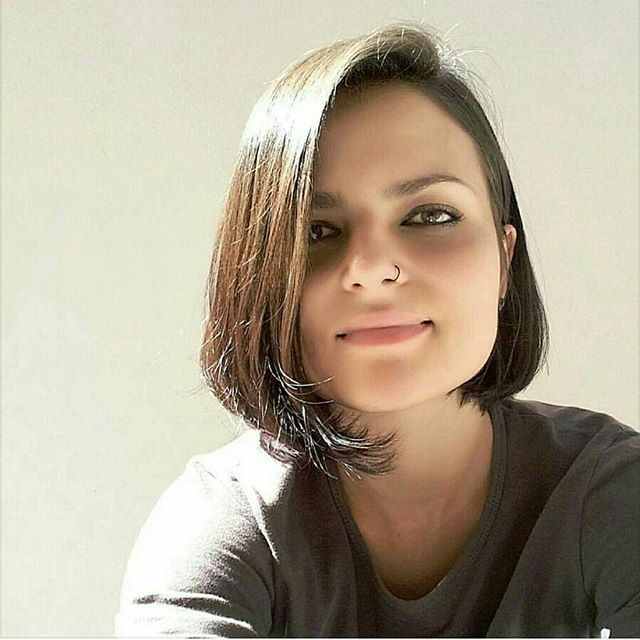 Brunettes project seductiveness and beauty. In so many ways, they are truly exotic. So, if you want to go with a brunette hairstyle, we certainly won't stop you. Why should we? You'll be so amazing!
Do you love these bob hairstyles? Find more on stylesweekly.com