If you want to spend a warm and chic winter, you just need a long coat.  Long coats will keep away all the coldness and create an effortless chic outfit look for all women. Furthermore, the long coats are really comfortable to wear. No matter you have a wonderful body figure or somewhat imperfect, the long coats will always make you look just perfect.
In this post, we have rouned up 16 chic and comfort long coats outfit looks.  Just stay here and see how to rock a long coat in a fashioanble way. Enjoy.
Effortless Chic Outfit Idea with Black Long Coats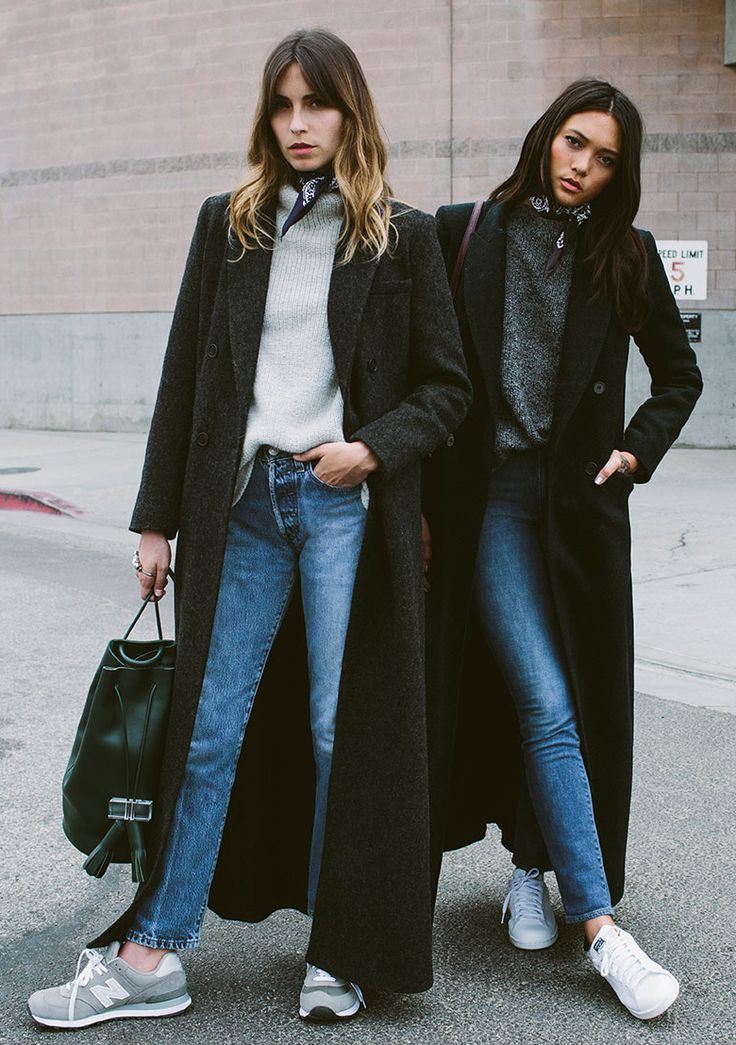 This black coat is so long that it can cover you from shoulder to toe. You can wear blue jeans and sneakers to make the overall look more youthful and fashionable.
Comfortable Black Long Coat Outfit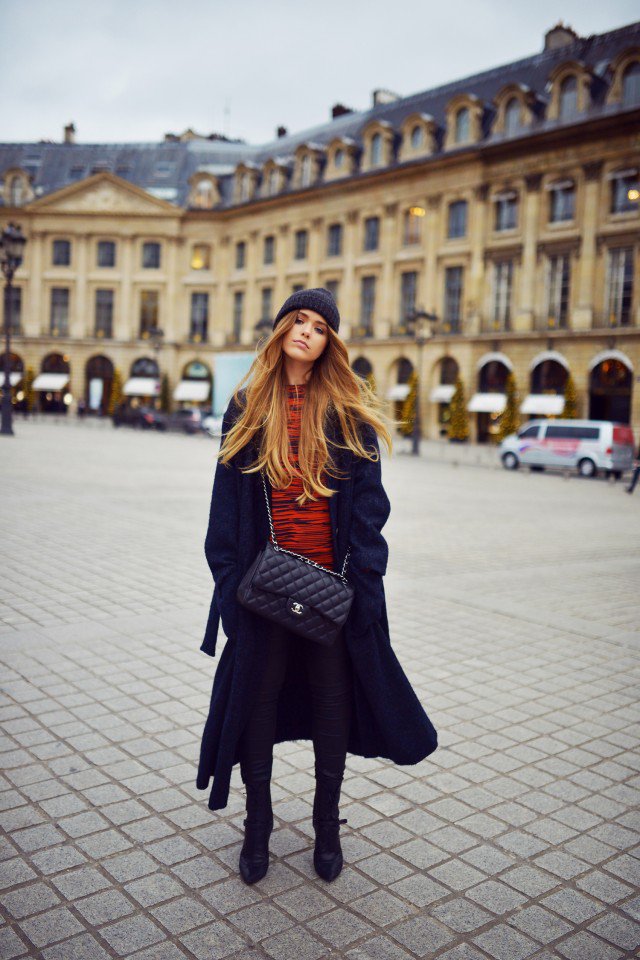 All black outfit will be more stunning if you choose a bright colored sweater to complete the look. This black long coat outfit idea is quite fashionable for all women to copy.
Stylish Black Long Coat Outfit Idea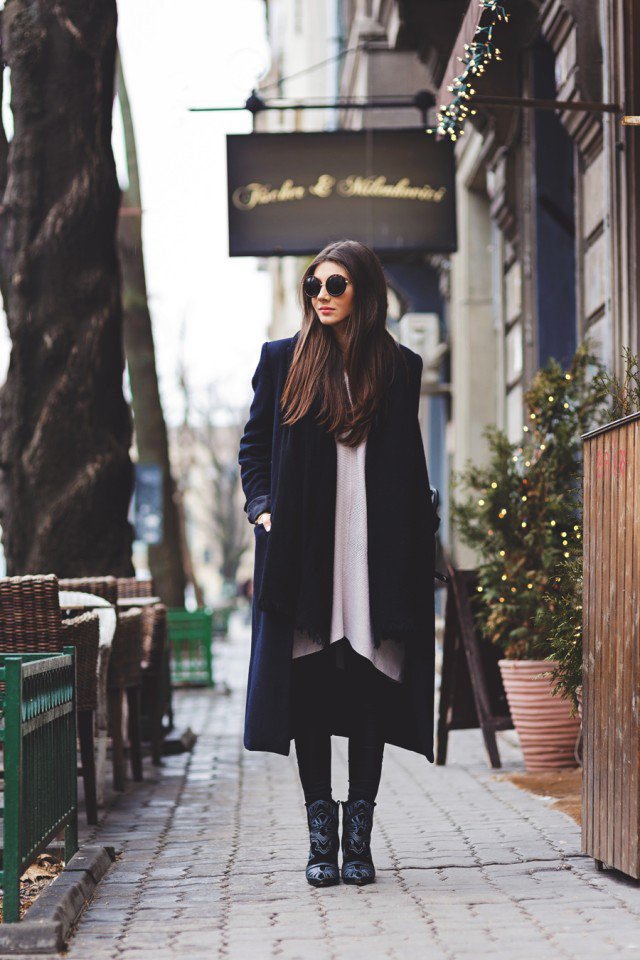 This is a formal and faddish outfit look with a black long coat. By the way, the stylish snow boots are wonderful to make this outfit look more ingenious.
Chic Knitted Long Coat Outfit Idea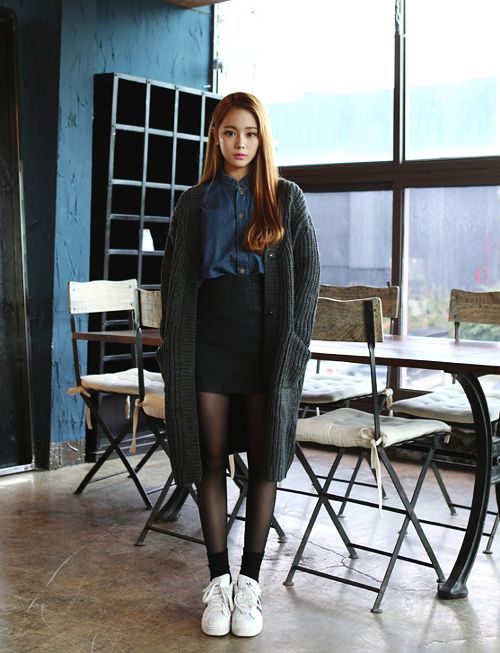 Young women could have a try with this outfit look. The denim shirt and black mini skirt are ideal to show your nice figure. And the knitted long coat works so well to keep you warm and stylish at the same time.
Graceful Long Coat Outfit Looks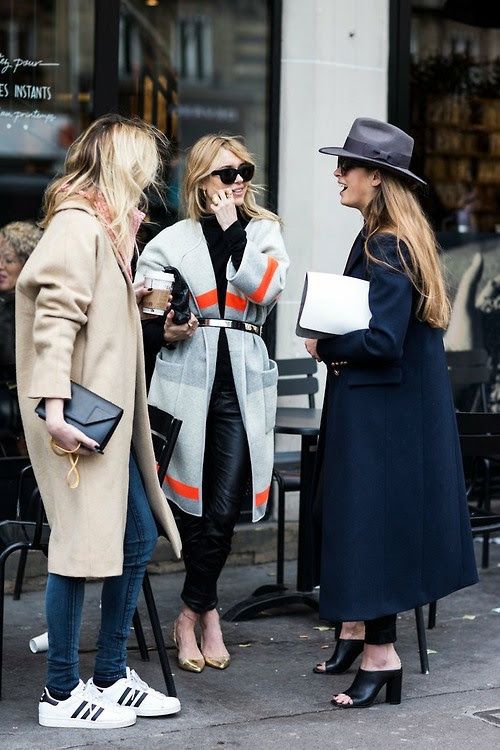 This picture tells us the long coat is a versatile piece to get matched. You can pair it with leather jeans and pumps for work, you can pair it with a hat for outdoor activities and you can also pair it with jeans and sports shoes for a semi-formal and casual occasions.
Grey Long Coat Outfit Idea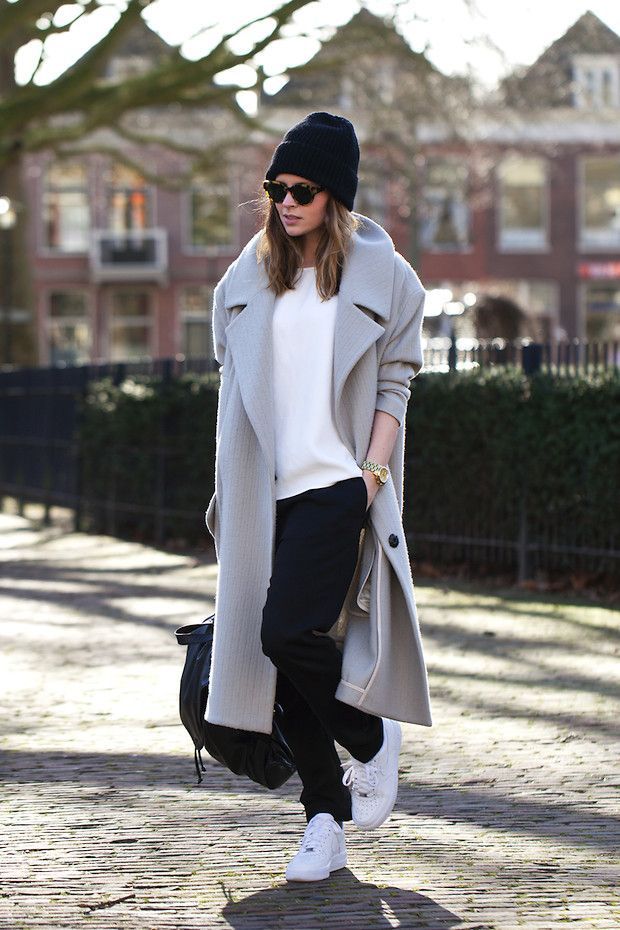 The classic black, white and grey can look so chic when what you wear is a grey long coat, a white sweater and a black hat.
Fashionable Grey Long Coat Outfit Idea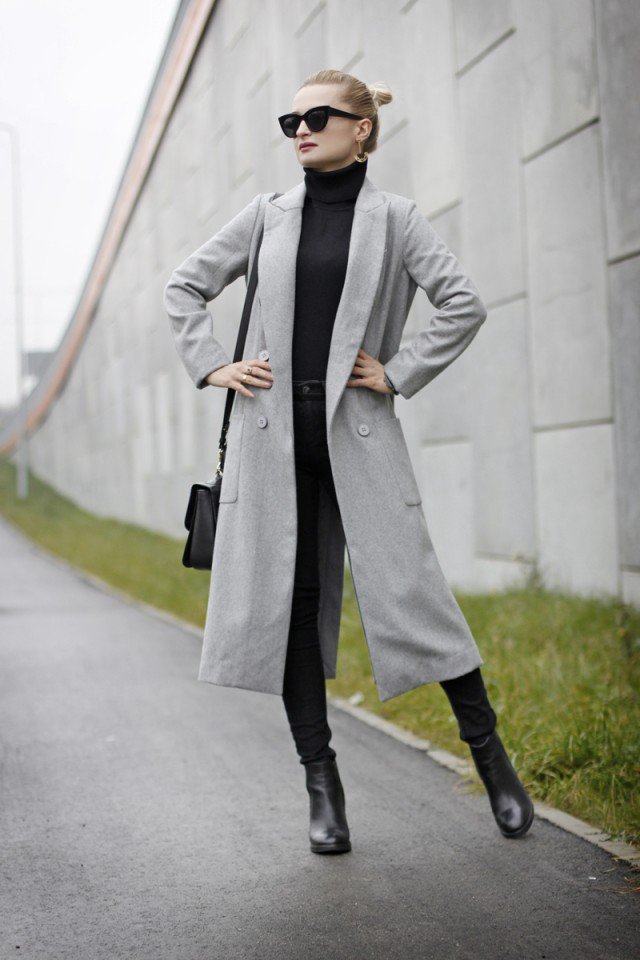 This grey long coat outfit is quite elegant and ideal for formal occasions.
Fashionable Long Coat Outfit for Winter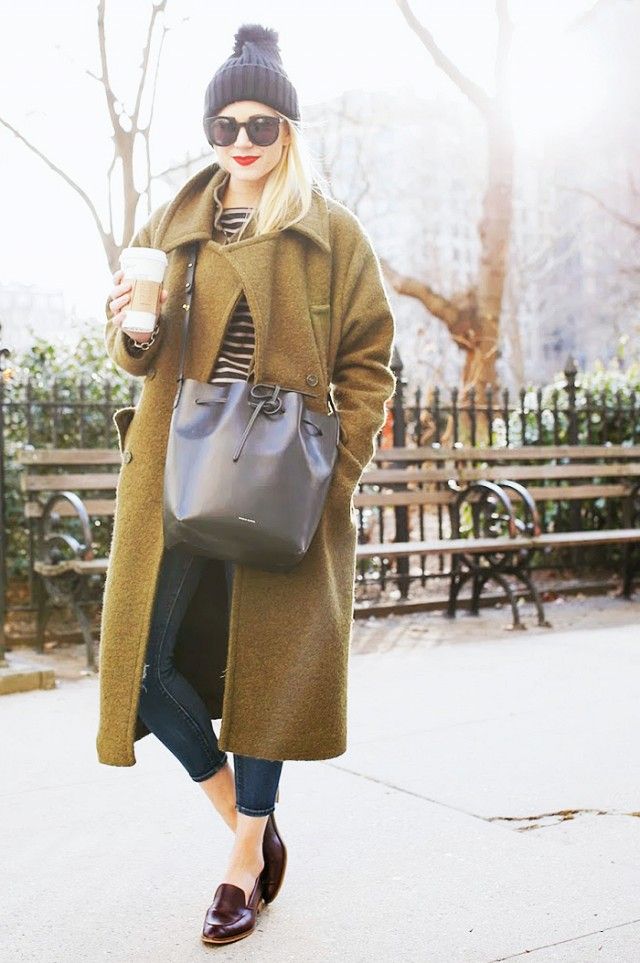 Colored long coat seems to be more fashionable and suitable for young fashionistas. Plus, the ankle-length jeans will make your legs look slimmer and longer.
Faddish Long Coat with Over-Knee Boots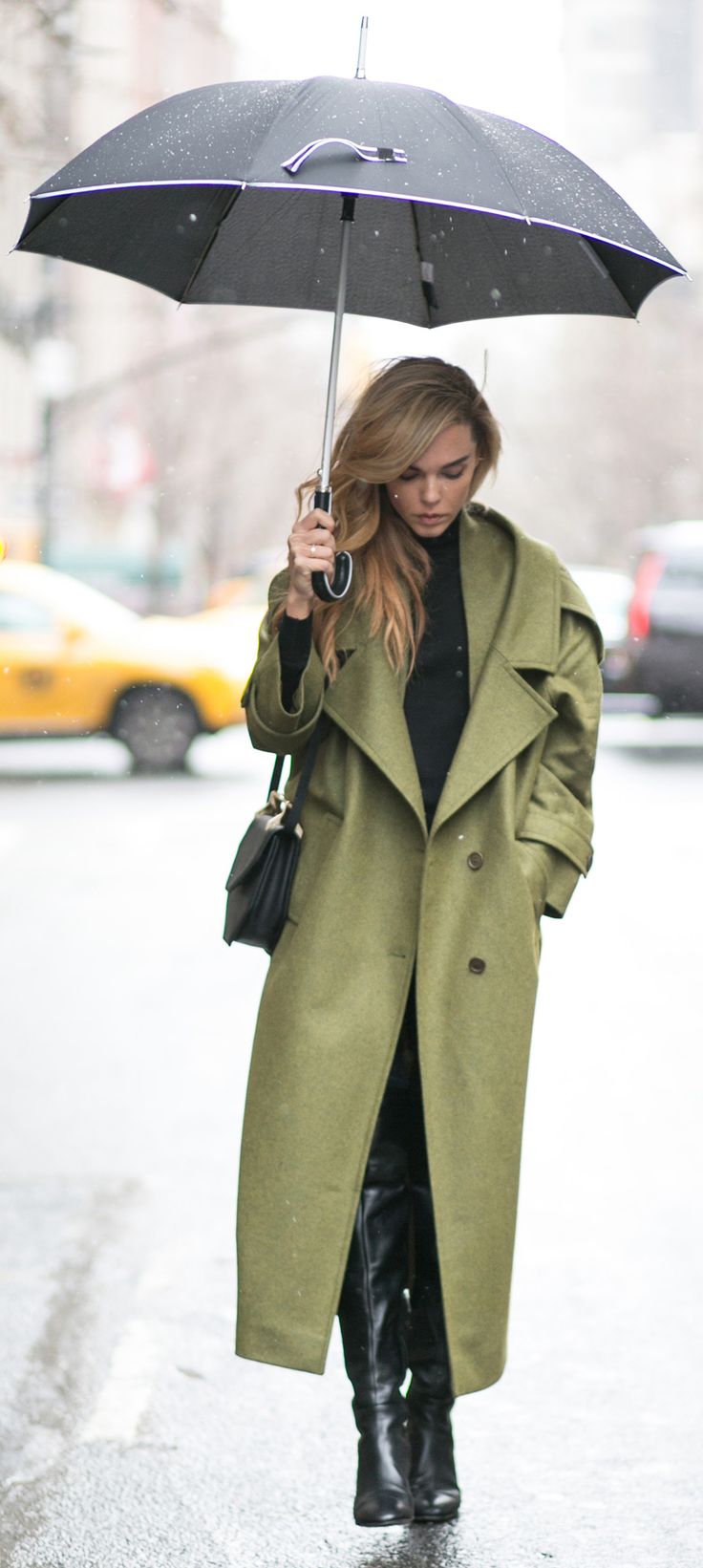 Unlike the black coats and grey ones, this olive green coat looks more cheerful and it's faddish for all women to try.
Fashionable Colored Long Coat Outfits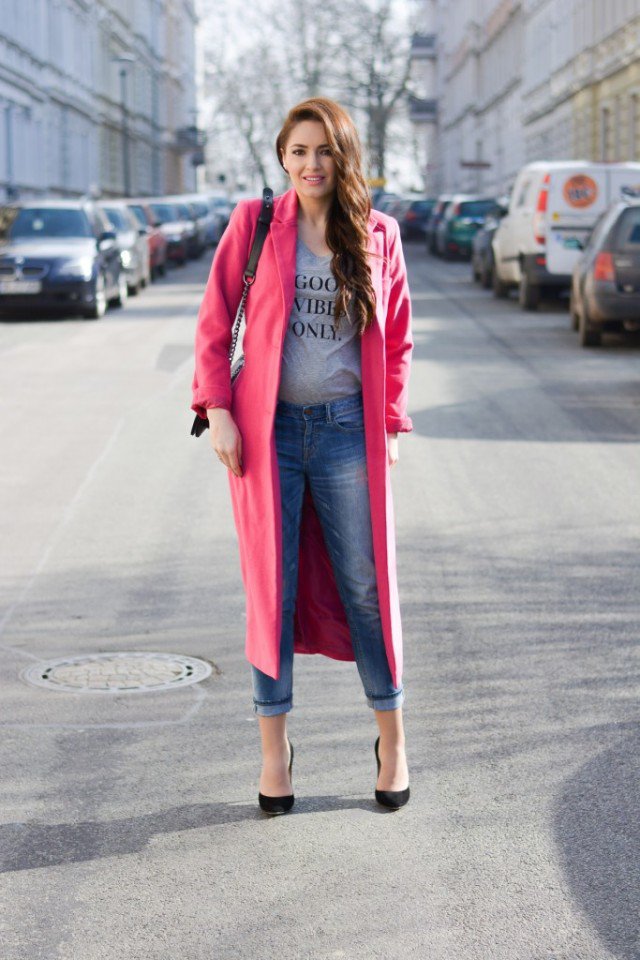 For a more lively look, you can put on a long coat in a brighter color. Every fashionista should have a colored long coat, for it will really make you look even more fashionable.
Ripped Jeans with Long Coat for Women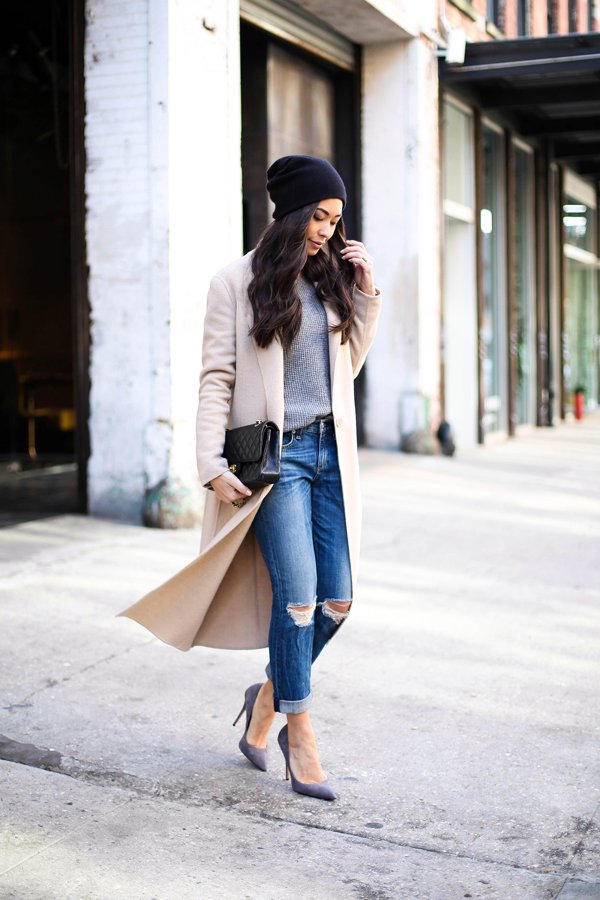 The ivory coat is also quite with women. It's easy to get matched and you can wear it with your pumps and ripped jeans for nearly all occasions.
Effortless Khaki Long Coat Outfit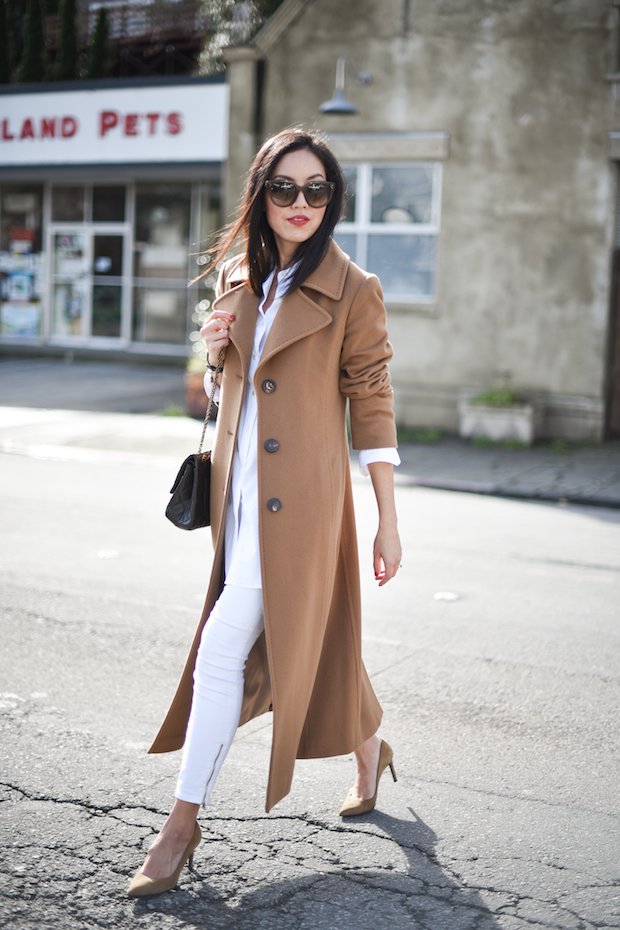 The khaki long coat and pums make a perfect combo. This effortless outfit is ideal for office ladies to get a simple and elegant look.
Elegant Beige Long Coat Outfit Idea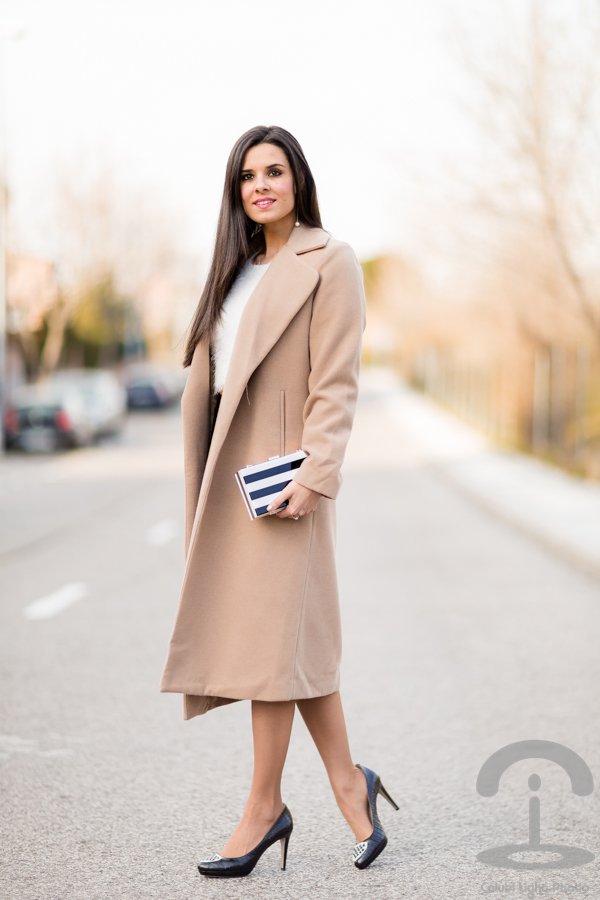 Long coats are also stylish when they are layered outside the skirt outfift. This beige long coat outfit is so elegant and chic for mature women to try.
White Long Coat Outfit Idea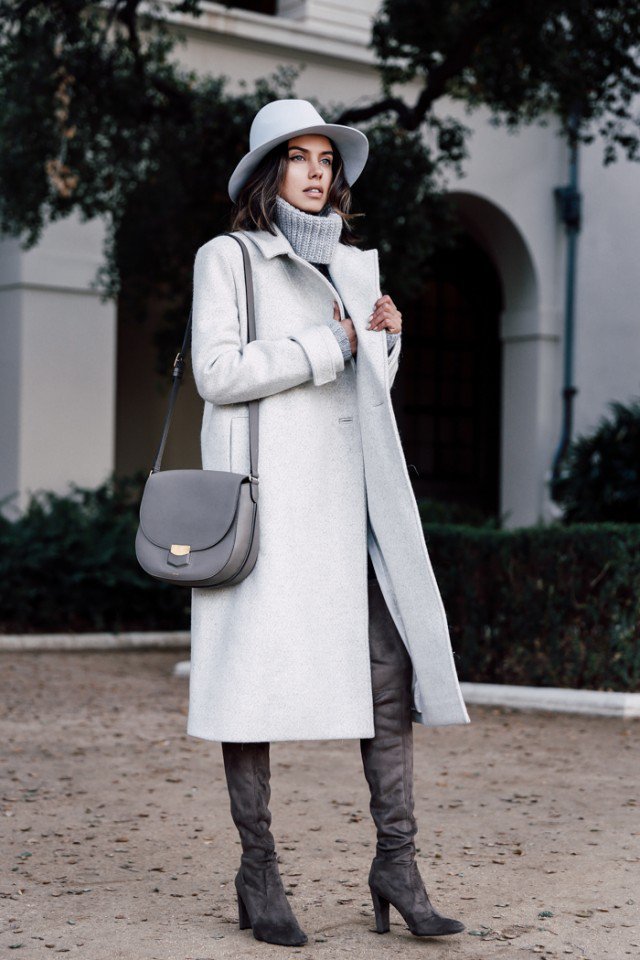 White and grey can make a faddish combo for any woman. The grey turtleneck sweater will keep you warm and styish with no effort. This chic outfit idea is suited for all occasions.
Fantastic Long Coat Outfit Idea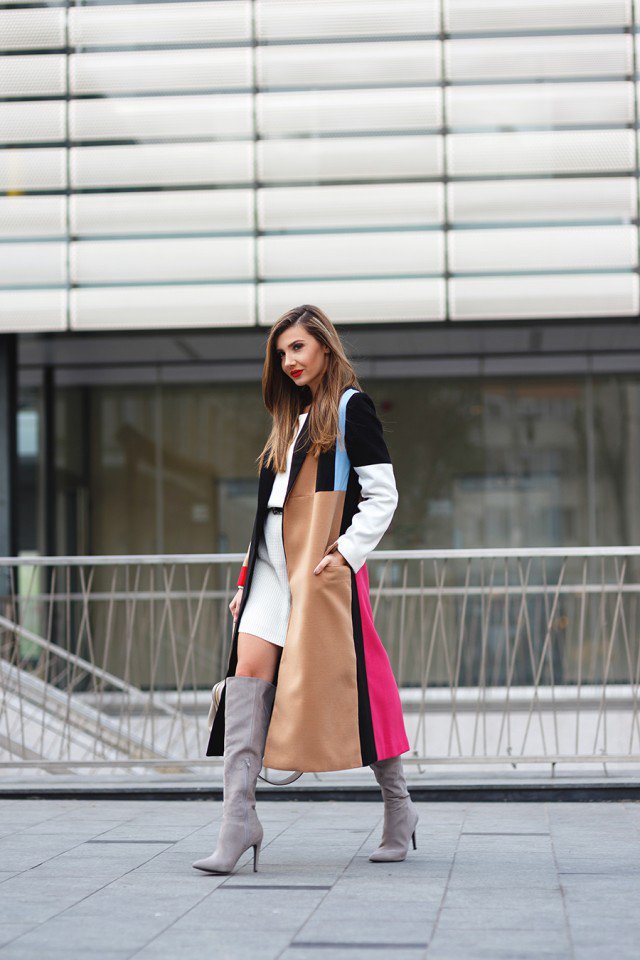 Over-knee boots are quite popular in winter and the stylish long coat will show your unique fashion attitude.
Stylish Long Coat with Jeans for Women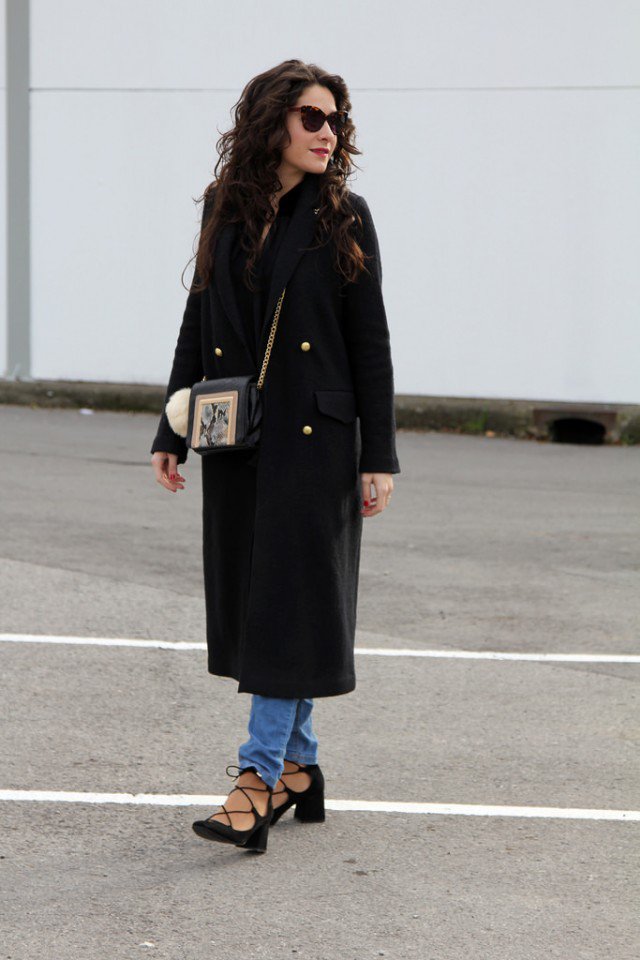 A pair of stylish shoes will make the overall outfit more eye-catching. Besides, the satchel is great to make the outfit much chicer. So, you can just add some accessories to improve a basic outfit.