So, when's the last time that you had a bob haircut? If you're looking for something that is easy to maintain, adorable to look at and doesn't require a ton of visits to your local hair salon, it's the cut that we recommend. Hands down.
And what kind of bob would look best? Well, that depends. If you want one that has a bit of movement to it but doesn't have a lot of extreme "choppiness", you might want to go with a layered bob.
As you'll see in a just a moment, there are all sorts of ways to wear it…that there are all kinds of ways to end up feeling like a layered bob is one of the best decisions that you've made in a really long time.
Inverted layered bob for thick hair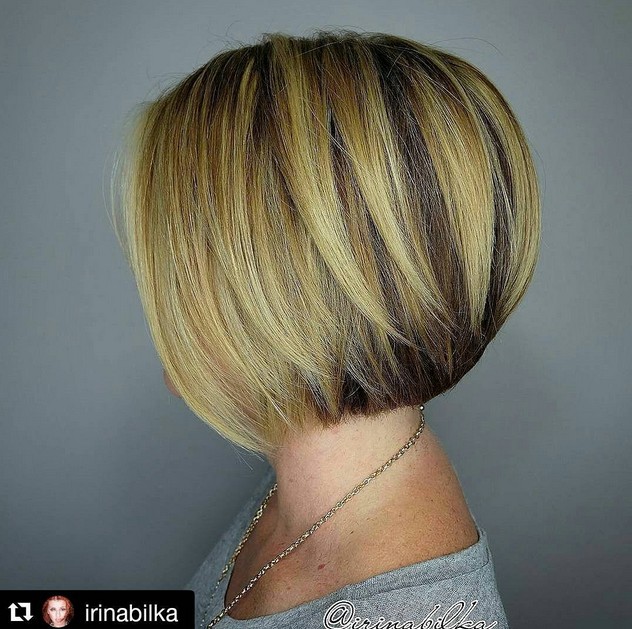 Is your hair on the really thick side? If so, you'll look so amazing with a layered inverted thick bob like this. Especially if you decide to go with an ombre color.
Inverted layered bob with a short tapered back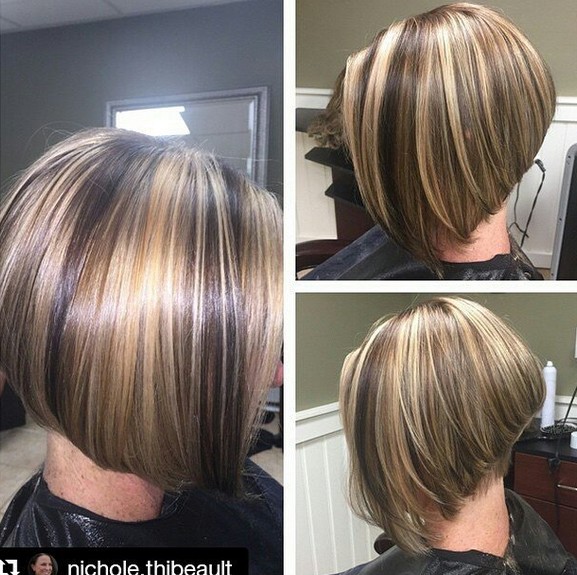 Or how about this cut? It's very similar to the one we just showed you, but if you look really closely, you'll see that the neckline is tapered pretty close.
Inverted layered bob with highlights throughout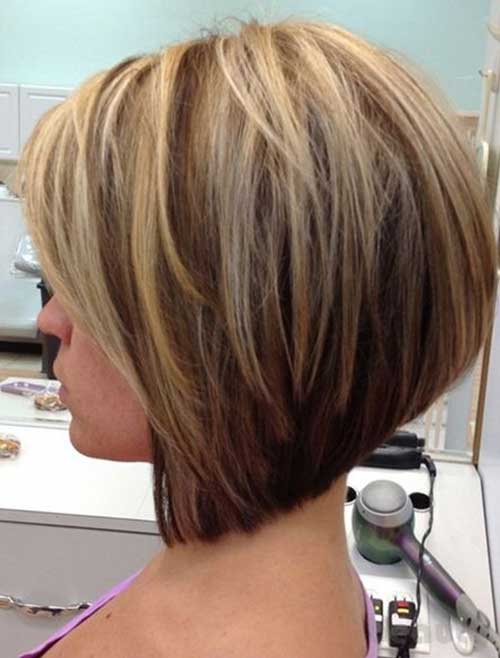 Sometimes, when it comes to hairstyles, it's all about the detailing. This inverted bob is a bit different that the others because most of the blonde highlights are centered around the top and front in order to give it a sun-kissed look.
Inverted bob with a side part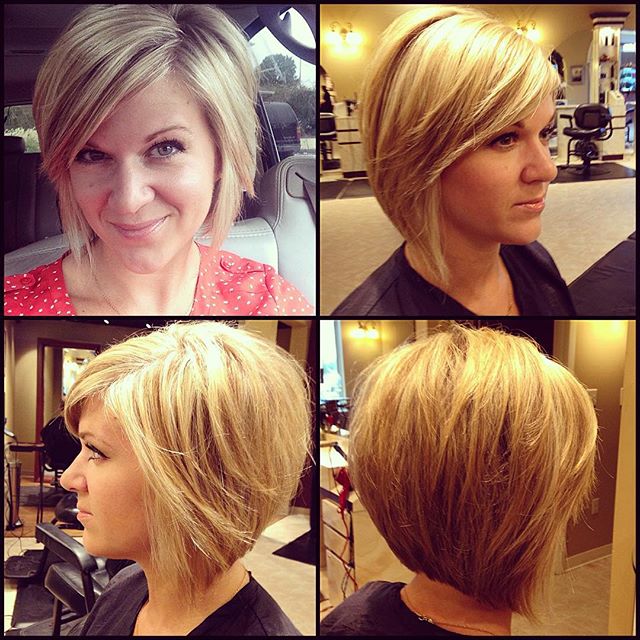 If you want to keep a considerable amount of length in the front of your inverted bob, you can still keep your hair out of your face. Just put a side part in. It will give you an effortless side-swept look.
Chin-length bob with long layers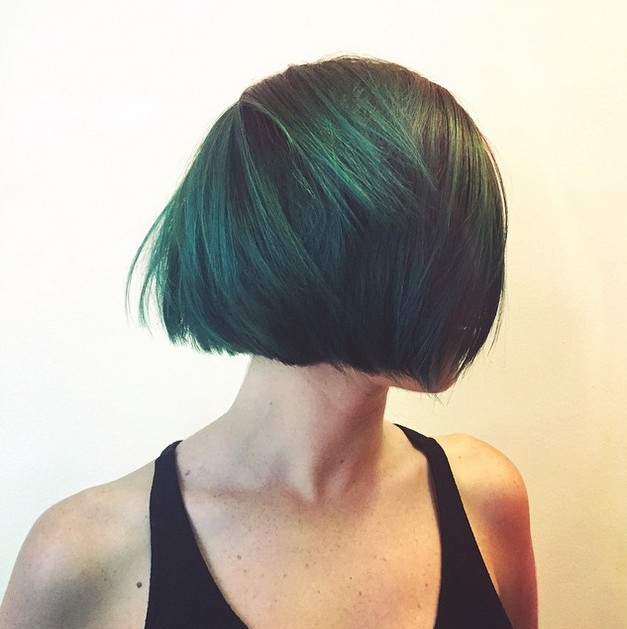 Chin-length bobs are super cute and really easy to maintain. And if they have some long layers in them, you can move your head in any direction and you'll look picture perfect. No matter what.
Wavy layered bob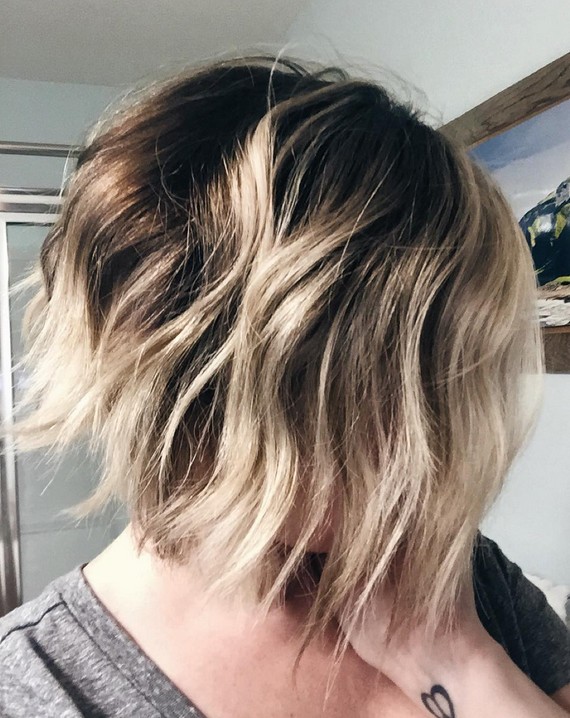 If your hair has a naturally wavy pattern to it, cut it into a bob and add some long layers to it. In fact, get it slightly tapered in the back. That will help to give your waves a bit of extra definition.
Inverted layered bob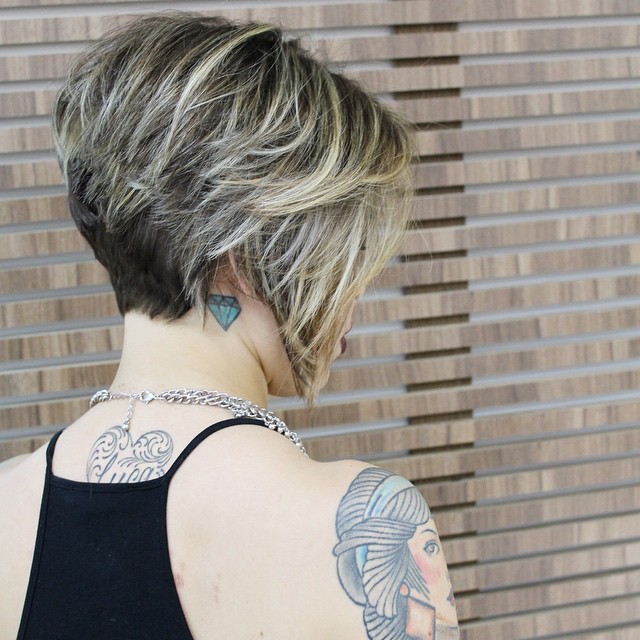 If you've always wondered what an inverted layered bob looks like, here's a perfect example of one. Super tapered in the back and longer in the front to give your bob a bit of an edge.
Short wavy bob with longer layers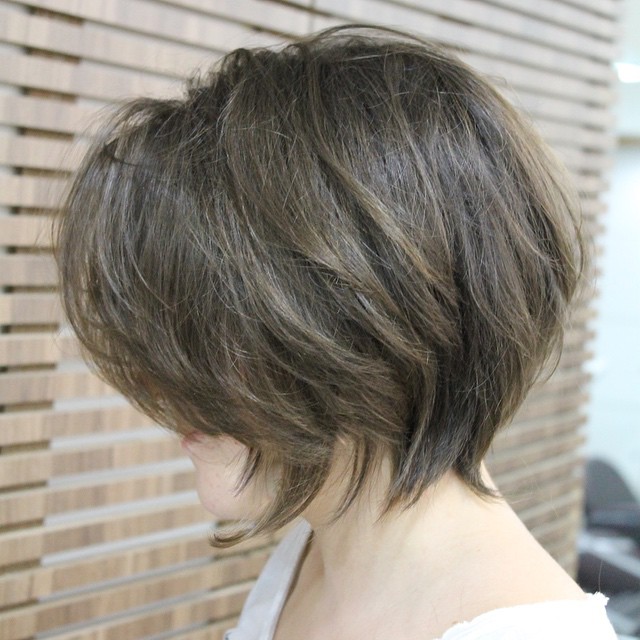 This is a shorter version of a wavy bob. What makes it look so full is the fact that the layers are pretty long. We like that towards the bottom, they're longer than the rest. It helps to bring out some of the "personality" in the hair.
Long layers in the front bob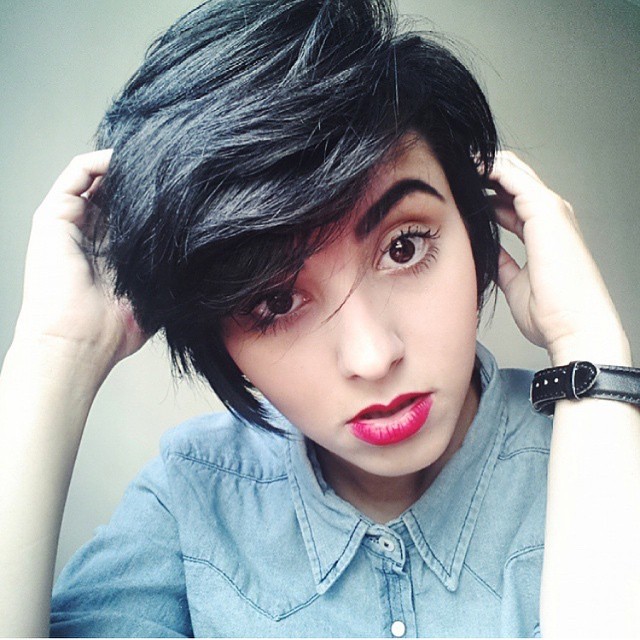 This bob is pretty short too. But there are long layers in the front and top. Do take special notice of the fact that her bangs are a bit shorter though. That helps her from having to push her hair out of her face on a constant basis.
Long layered bob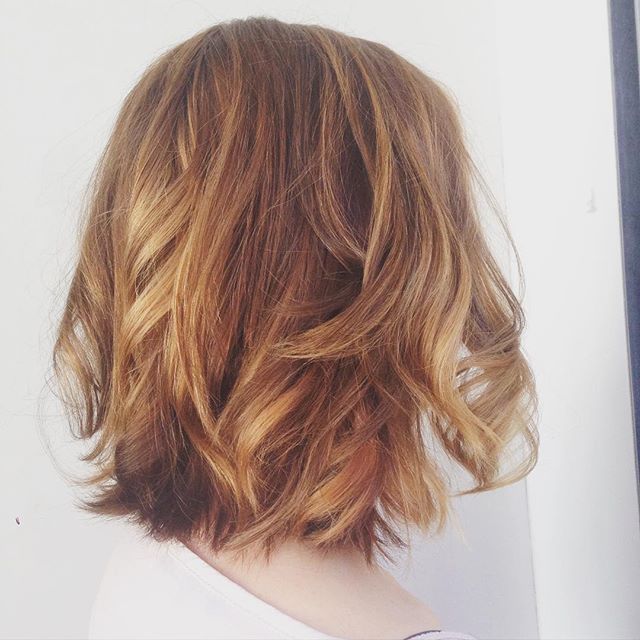 If you're someone who happens to keep up with hair trends, then you probably already know that the other name for a long bob is a "lob". That's what you see here. The color is really nice and it looks like the ends have been cut with a razor rather than scissors. That's one of our favorite techniques.
Air-dried long layered bob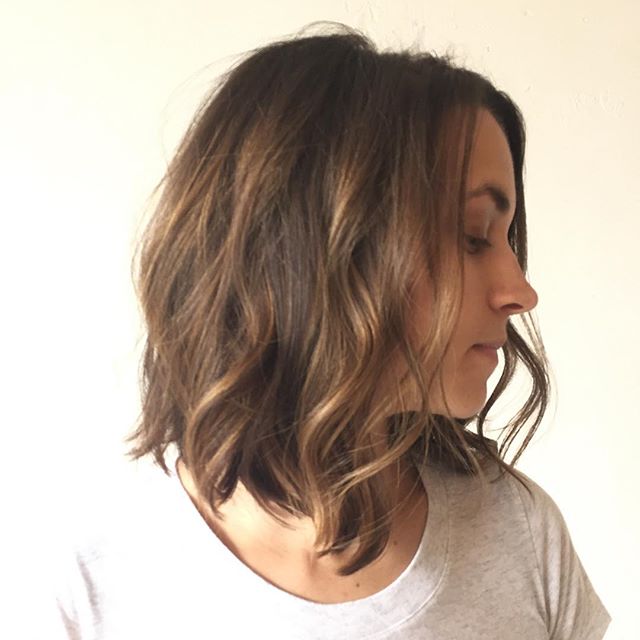 This is the kind of long bob for the woman who wants hair that requires less than five minutes each day to do it. Just wash, condition, rinse, towel dry and you're all set. (Especially if your hair is naturally wavy or curly.)
Sombre layered bob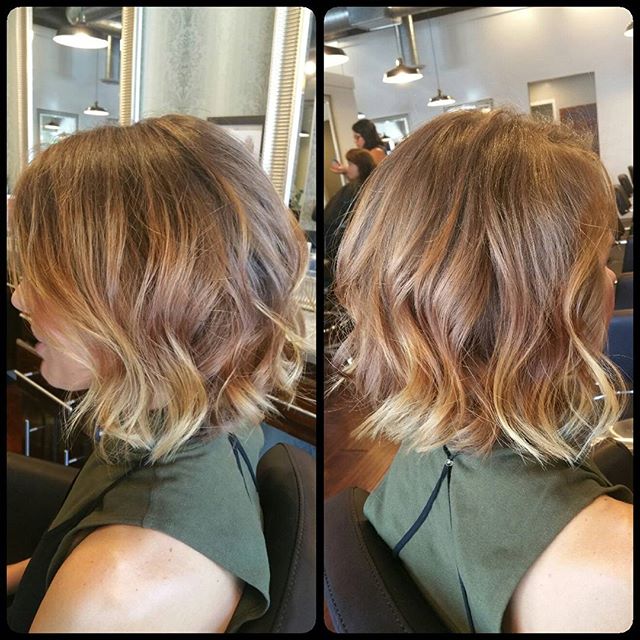 Hairstyles for 2016: And just what is a sombre bob? It's hair that's cut into a bob hairstyle with the sombre hair coloring technique added to it. In a nutshell, a sombre is nothing more than the softer version of the ombre style.
Silver layered bob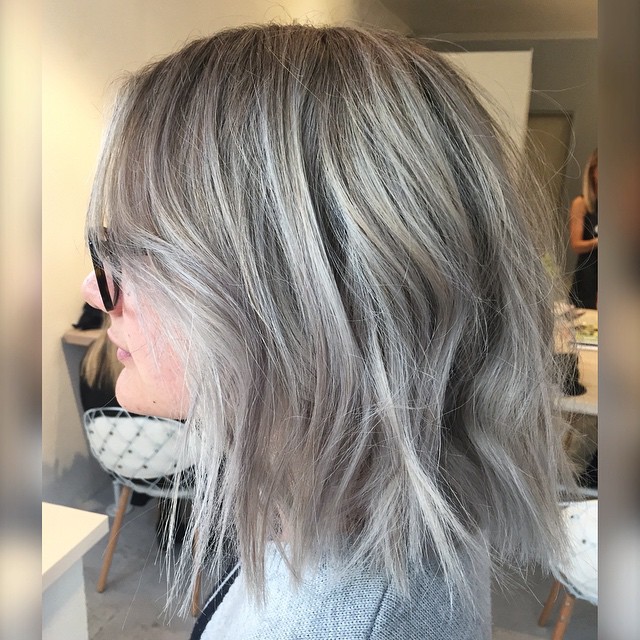 Is silver hair color still in? Yep. Here's just one way that you can wear it.
Long layered two-tone inverted bob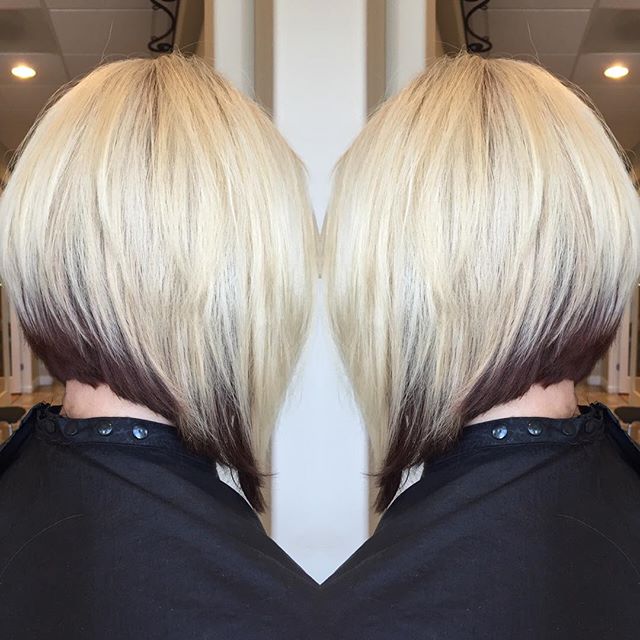 We always like the kind of hairstyles where we're pretty sure we won't see our "twin" in a room if we got it. Although a long layered inverted bob is somewhat common, what makes this one stand out is the two-tone coloring. You can try it like this with the dark on the bottom and the light on the top or you can reverse it in order to appear even more distinctive.
Long bob with curly tips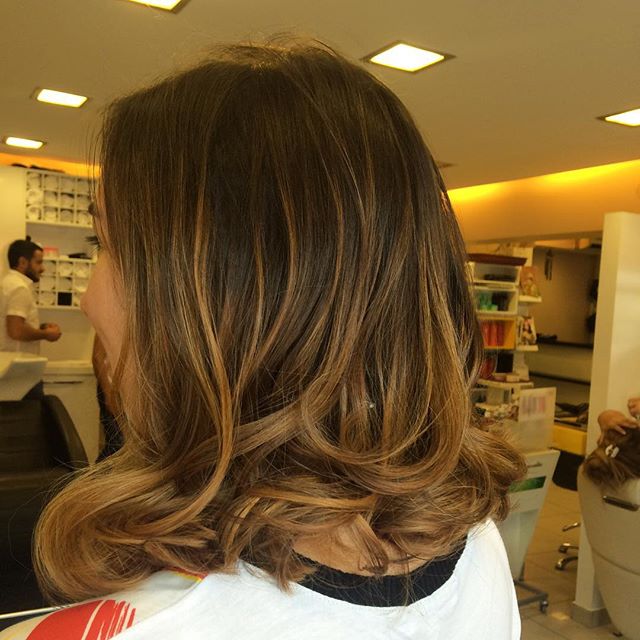 For a cut to still be considered a bob (or even a lob), this is pretty much the longest you can go. The way to get the curls on the ends is to use a curling iron or roller set the very bottom parts.
Layered bob for thick straight hair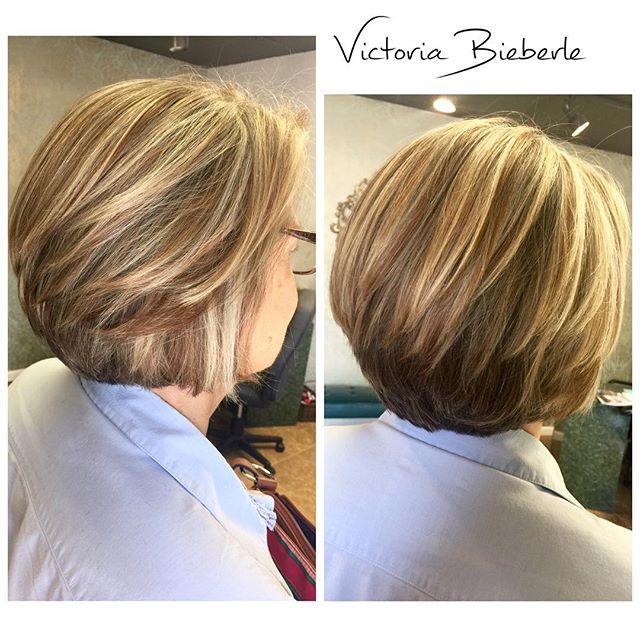 Do you have thick straight hair and you're not really sure what to do with it? Take this picture to your stylist. We're pretty sure that they'll give you the thumbs up when it comes to being a cut that's great for your hair texture.
Long layered bob (that's longer in the front)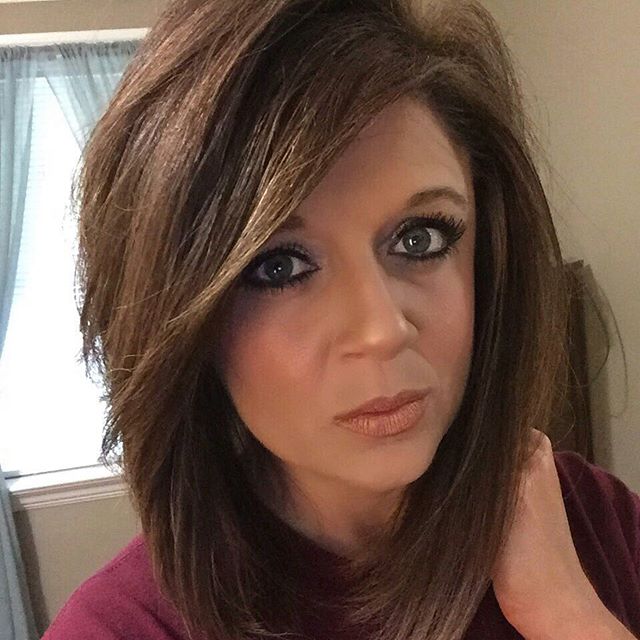 Although upon first glace, it looks like her hair is the same length all the way around, it's actually a bit longer in the front. That, along with the tousled side part makes this a unique kind of lob.
Wavy layered bob with front highlights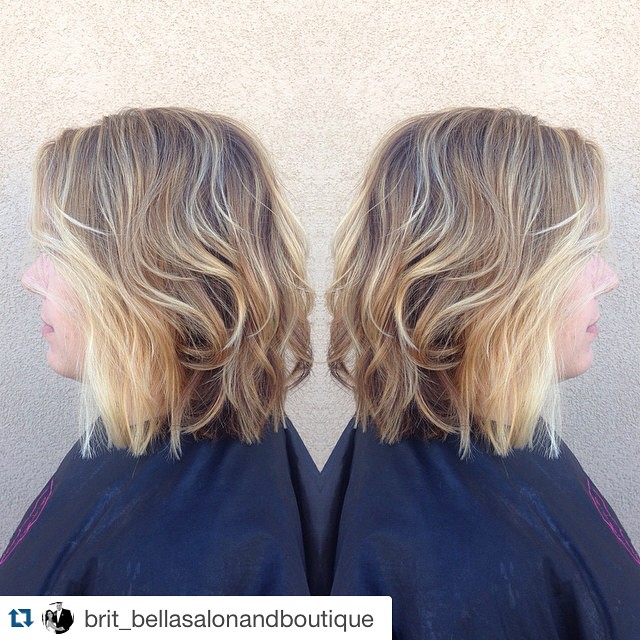 Here's another wavy lob. What makes it a bit different from the others is not only are there highlights throughout but big chunks of blonde coloring in the front where the hair frames the face.
Red inverted bob (with bangs and layers in the back)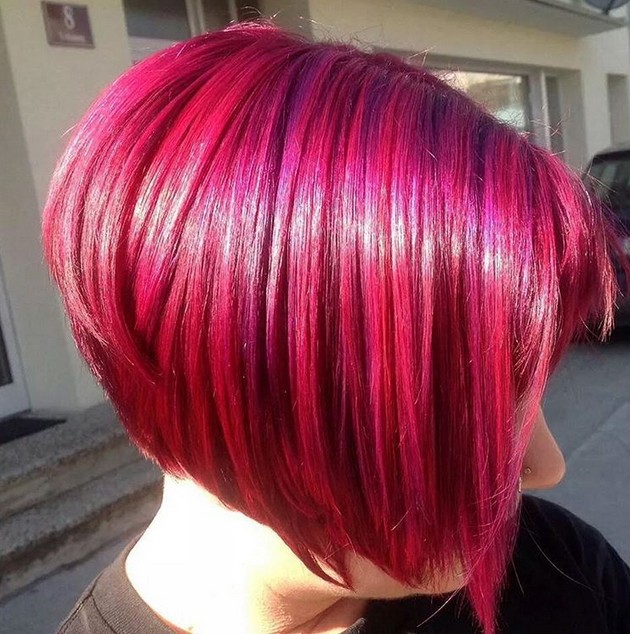 Automatically, an inverted bob is considered to be a layered bob. The red hair makes it really dramatic while the bangs help to soften the style—just a bit.
Layered chin-length bob (with multiple colors)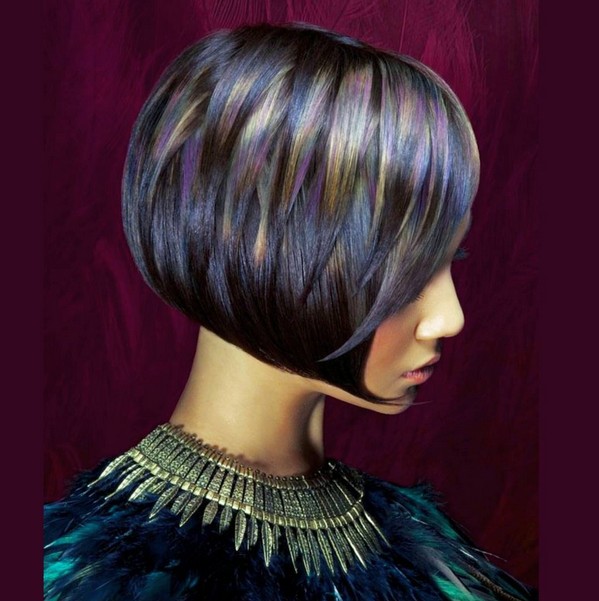 Some hairstyles can only be described as a work of art. This is a great example of that. Although the cut is pretty standard, the multiple colors makes it the look to beat. If you've fallen in love at first sight but you don't want to try something that is quite so permanent, there are always temporary or even spray colors that you can apply.
Reverse ombre short layered bob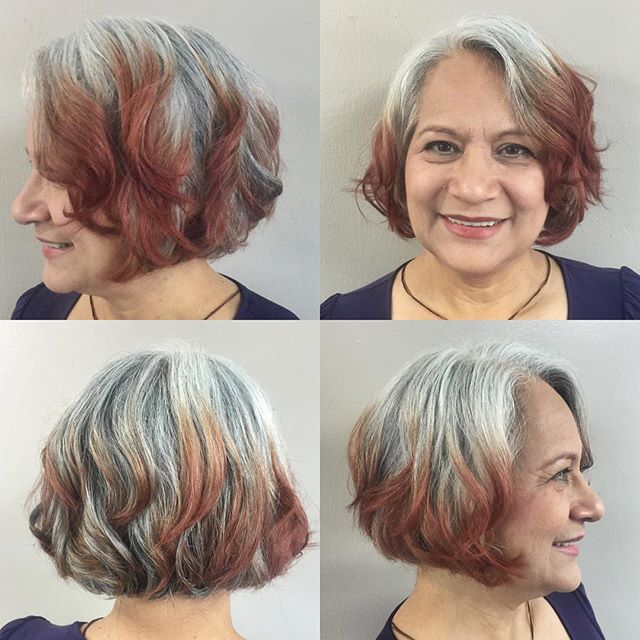 Short hairstyle for women age over 50: If you're an older woman, you can still wear the latest hair color trends. Here's one way to sport your natural grey hair and still combine it with the reverse ombre coloring technique.
If you want to cut your hair shorter this time, why not try these chic pixie cuts? And you can find more latest hair ideas on stylesweekly.com!