Just like most women, I like the wonderful summer time so much that I decide to dress up for this beautiful season. You can wear all smart dresses and shorts to show off your nice figure. Yet, a true diva should not neglect the details. So, our nails should also be decorated.
In this post, we are going to show you some fabulous manicure trends for all fashionistas to get inspired. They are absolutely fashionable for this summer season. Stay here and check out what they are.
No.1 The Fruit Nail Designs
Summer is hot and it's the most urgent time for us to eat some watery fruit to quench the thirst. Inspired by this thought, some cute and chic fruit nail looks have been created. The watermelon nail designs and the strawberry nail designs are so adorable and pretty for young ladies and they are sure to add more fun to your look.
Cute Strawberry Nail Design for Summer via www.bloglovin.com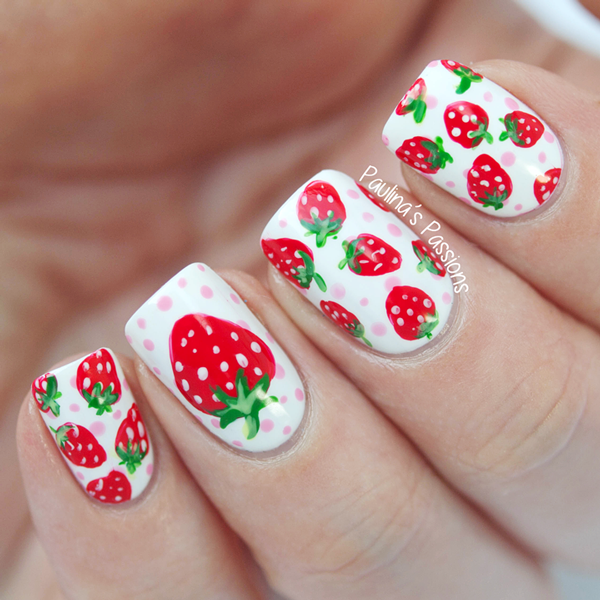 Lovely Watermelon Nail Design for Summer via www.bloglovin.com

No.2 The Flower Nail Art
There isn't a better pattern which will make women glowing than the floral patterns. In this beautiful season, the flower nail art can be gorgeous for all women. The pictures below show you some fashionable floral nail manicure ideas which are great for you to copy. Or, you can design some fresher ones with your own creativity and imaginations.
Pretty Manicure Idea with Blue Flowers  via paulinaspassions.com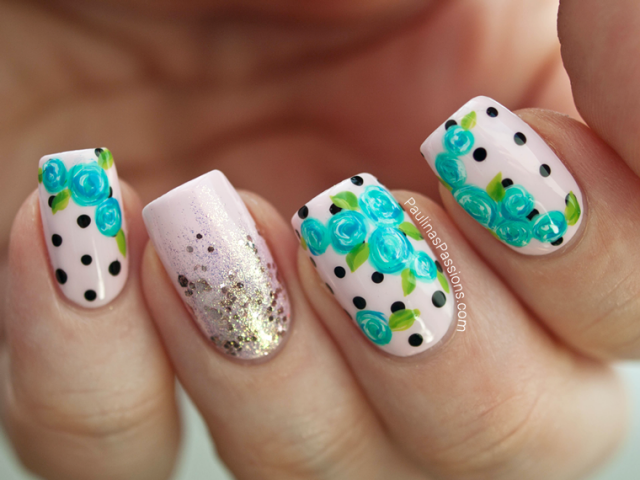 Pastel Floral Nail Art for Summer  via www.bloglovin.com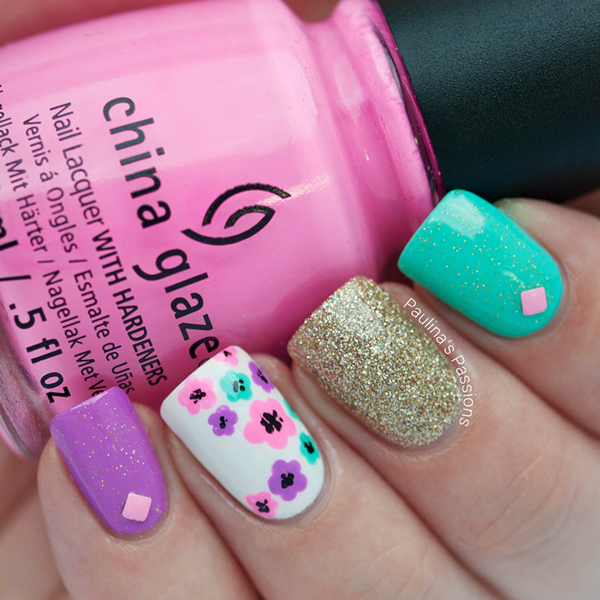 Romantic Roses Nail Design via www.bloglovin.com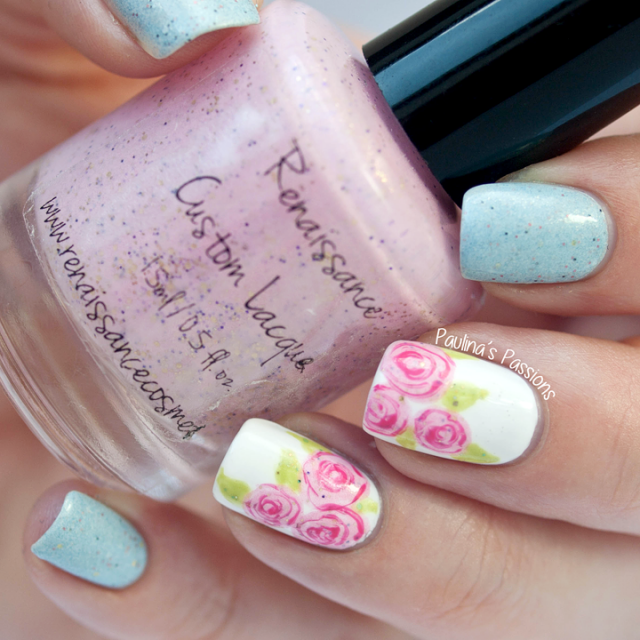 Fashionable Flower Nail Design  via www.bloglovin.com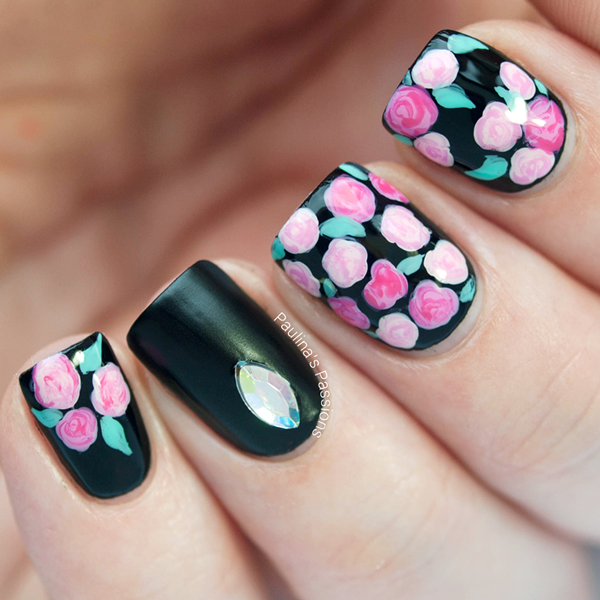 Vivid Flower Nail Art Idea via www.bloglovin.com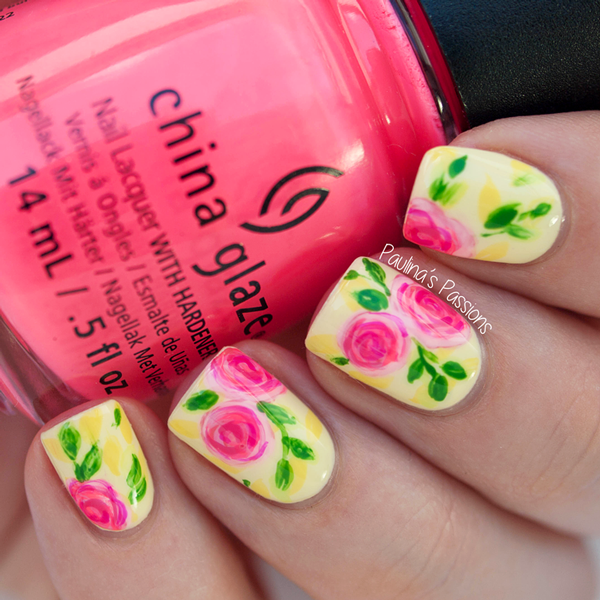 No.3 Dots and Stripes
For this season, the dots and stripes are still hot on every signal fashion piece, so are they on the nails. Dos are sweet and cute while the stripes will definitely make your nails effortlessly chic.
Fresh Blue and Green Nail Design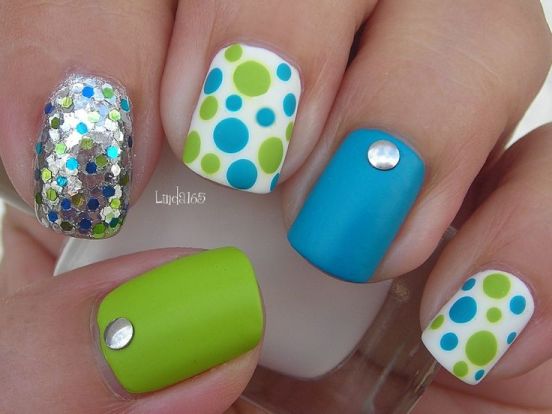 Beautiful Dotted Nail Art via www.mylifeinturquoise.blogspot.ca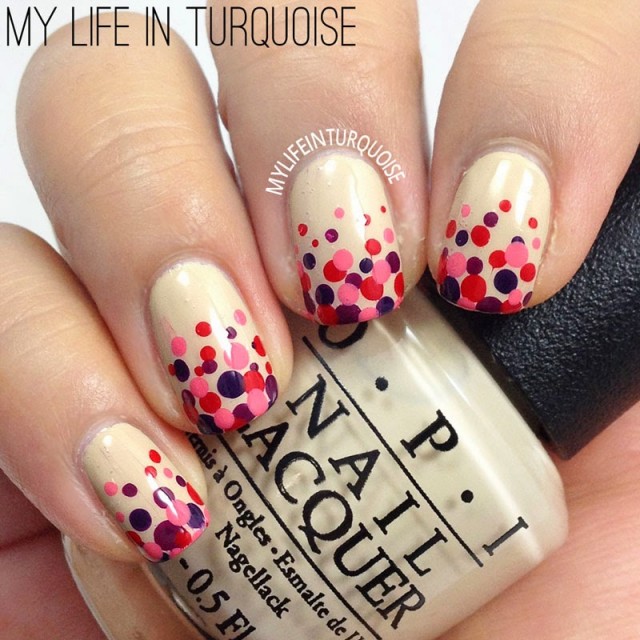 Fantastic Tribal Nail Art  via www.bloglovin.com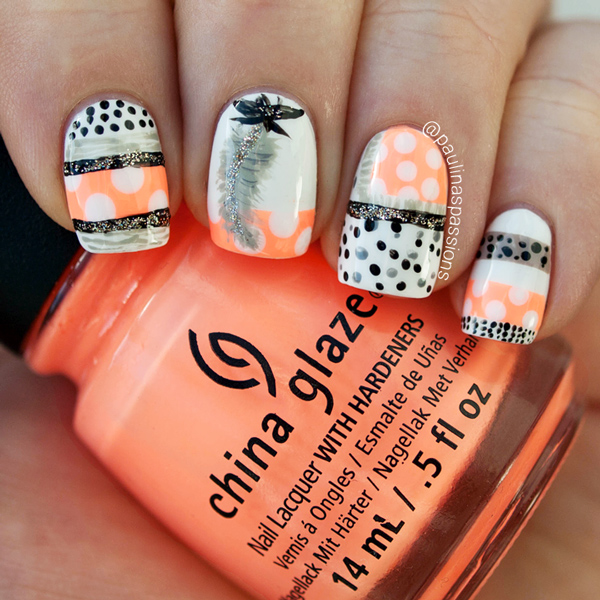 Princess Nail Art with Dots  via www.bloglovin.com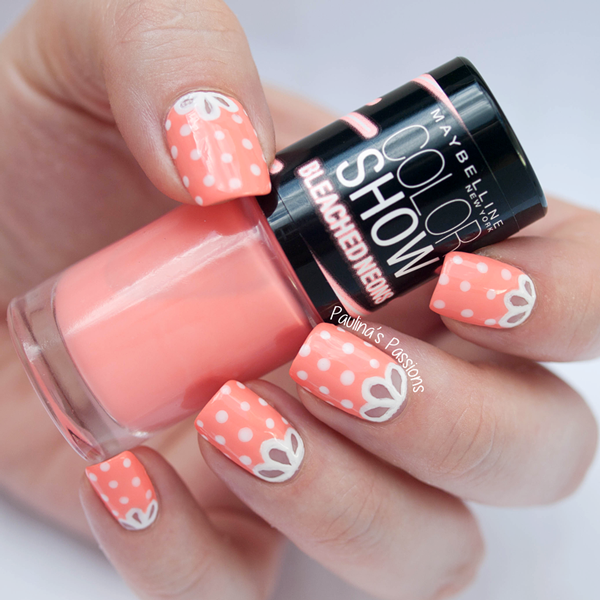 Dots and Stripes for Nail Art  via www.nadyana.com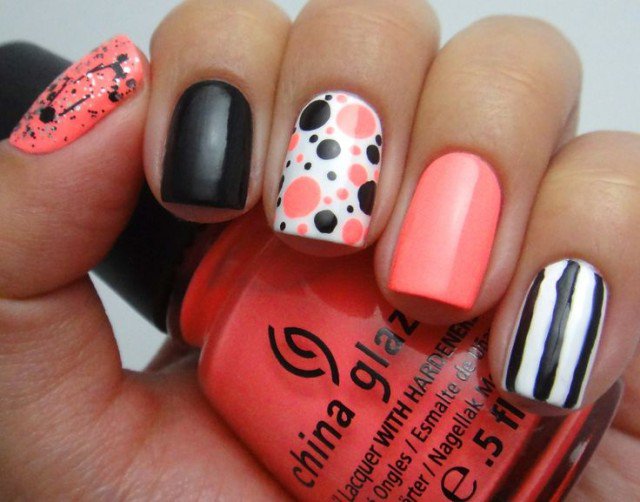 Coral Nail Art with Stripes  via www.nadyana.com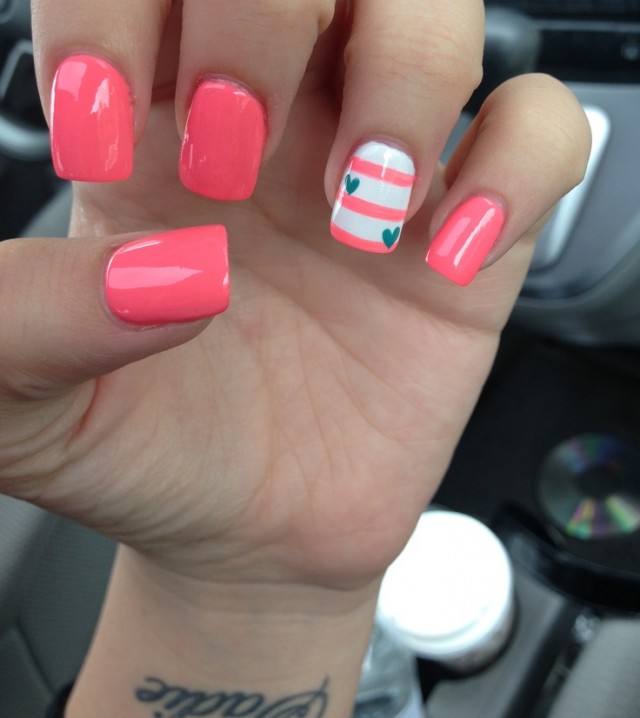 No.4 Pastel Shade and Chic Mix
The pastel nails are quite ideal for the hot days and they are of course the most lovely shades for younger girls. Of course, fashion is not defined in one way. So, it's quite appropriate if you want to mix the most fashionable elements together onto your nails. See? They look so stunning when combined together!
Pastel Navy and Shimmer Nail Design  via paulinaspassions.com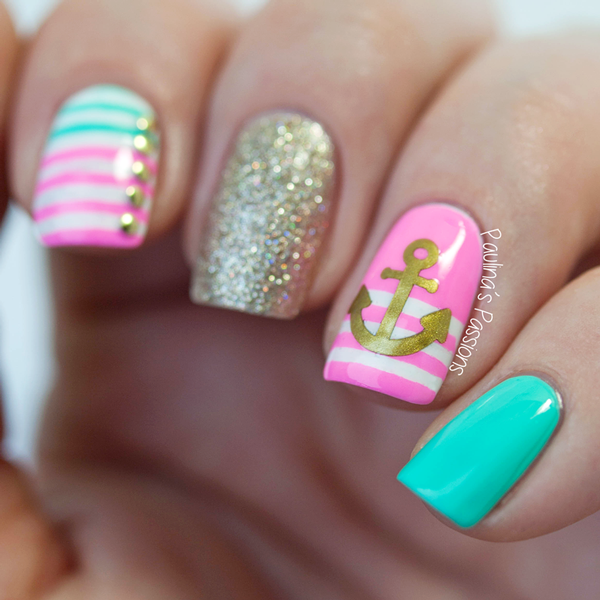 Stylish Leopard Nail Design via www.bloglovin.com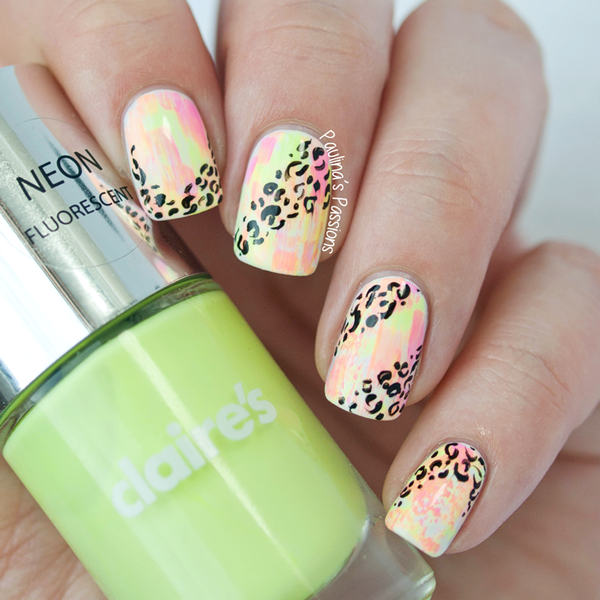 Chic Nail Art with Flowers and Stripes via www.bloglovin.com


Have you got the best manicure ideas for this very season? Try them out and enjoy this summer! Have a nice day!