Fall is the season to celebrate the harvest and to feel grateful. In this post, we have made a collection of 20 fall nail designs which are quite wonderful for Thanksgiving Day and each of the rest days in fall. Stay here and see if there are any nail designs you love. Experiment with them for a glowing fall.
Passionate Fall Nail Art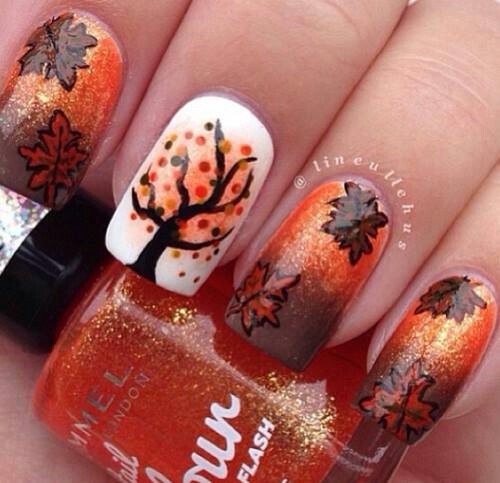 The passionate orange and the ground brown make a warm fall nail design, together with the tree and maple leaves. Plus, the shimmer effect makes this nail extremely cool for fashion divas to try.
Cute Nail Design for Thanksgiving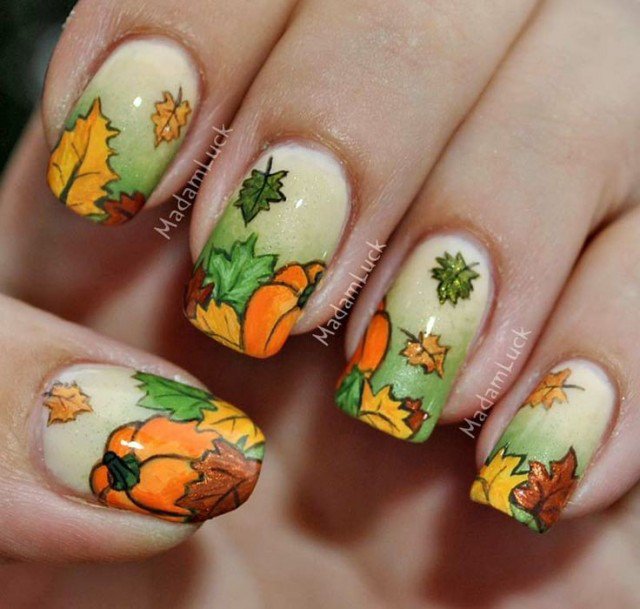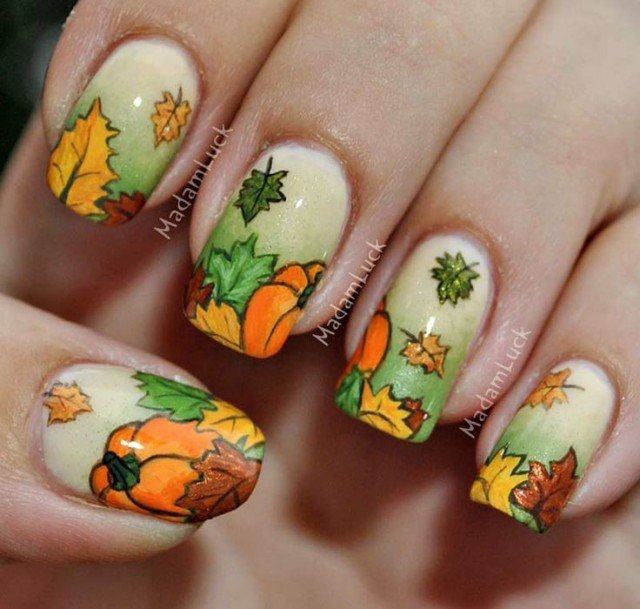 With graduated fresh green background, the cute pumpkins and maple leaves become even more eye-catching. It's really interesting for women to try on Thanksgiving Day.
Leaves Nail Design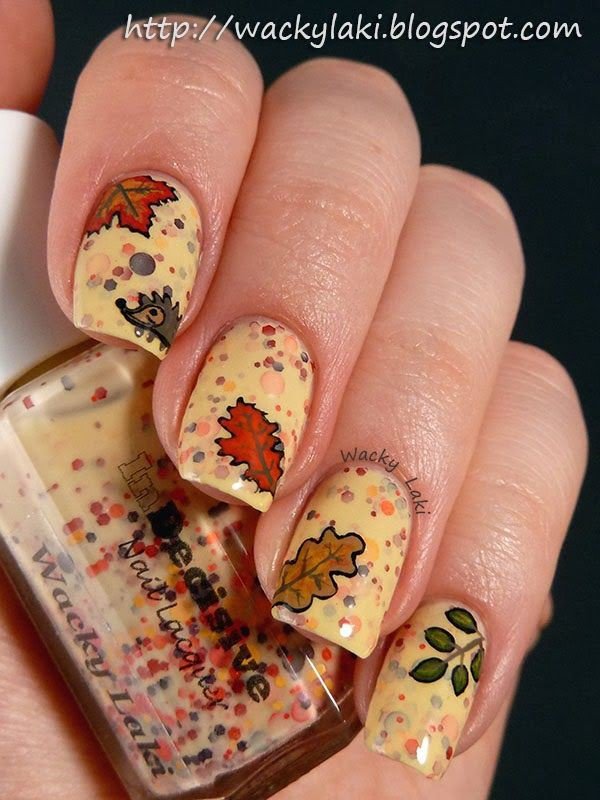 Add colorful dots to the pastel yellow base. Then, paint leaves in different colors on each nail. Thus, you can get these lovely nails.
Scarecrow Nails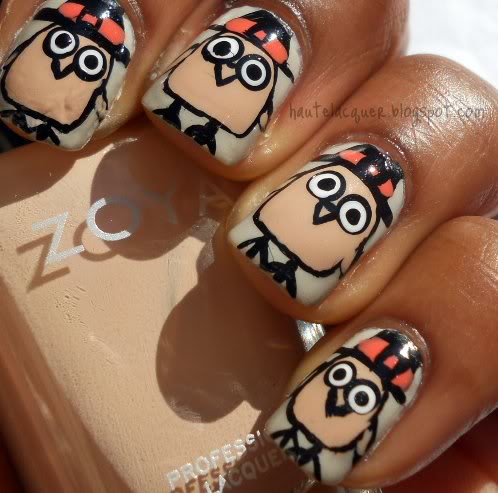 Younger women can go for the scarecrow nail. The cartoon scarecrows are interesting and stylish. Do you like them?
Harvest Nails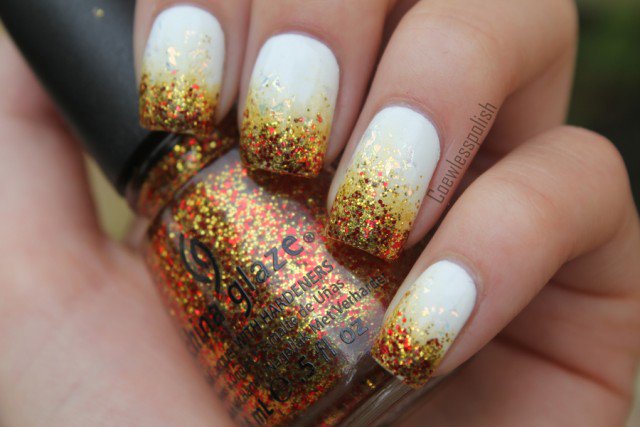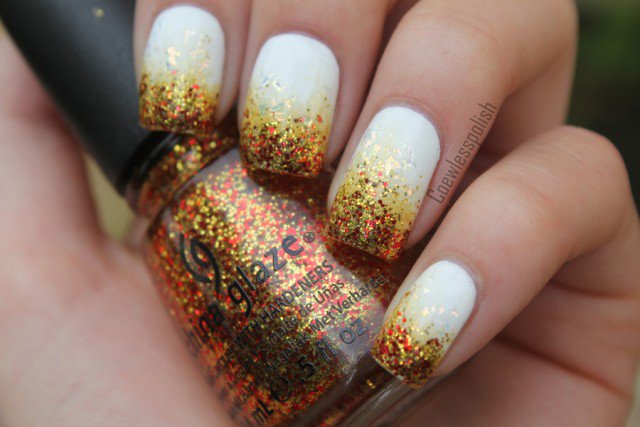 Don't think the glitter nails are as fascinating as the real fields? That is what fall should be like, dazzling and hopeful.
Pumpkin Nails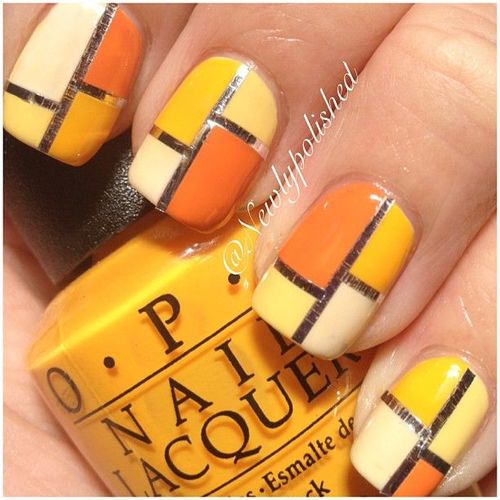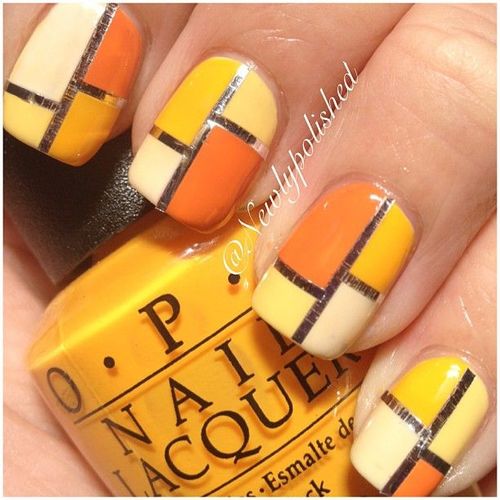 Pumpkin pies are delicious! why not just dress up your nails in the pumpkin colored coat? That's so cool!
Maple Leaves in Nails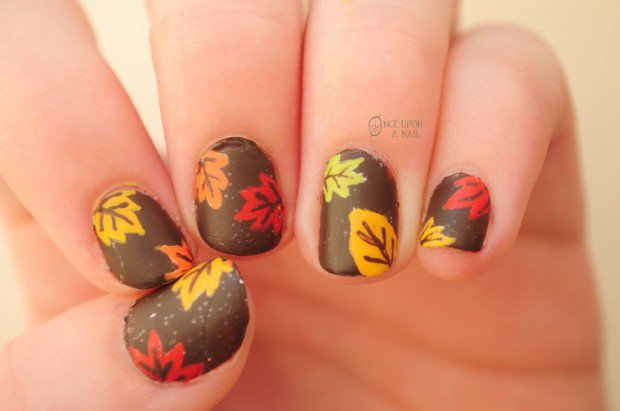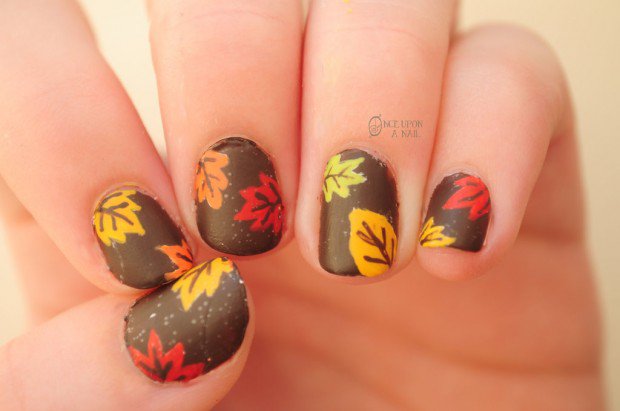 Falling leaves are unique scenery in Fall. Copy this fashionable idea and paint some colorful leaves on a darker ground.
Fashionable Thanksgiving Nails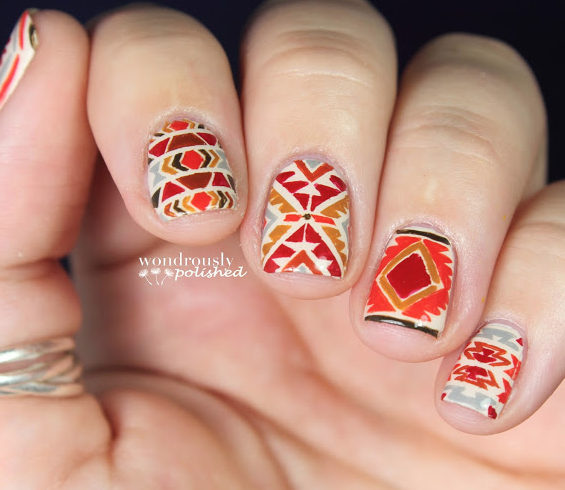 Ask a professionable manicure artsit to paint some geometric patterns on your nails. They can be rather faddish.
Shimmer Maple Leaves Nails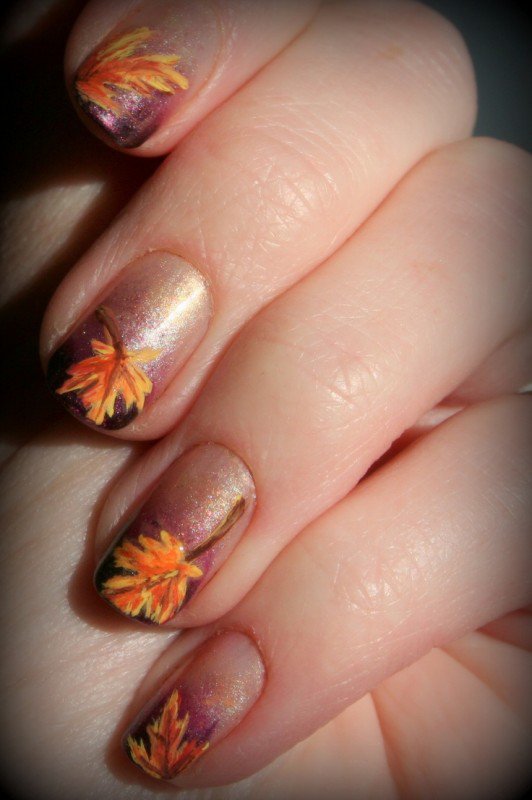 Such a shimmer nail design is really graceful. Less is more! I like the simple style!
Brilliant Nail Design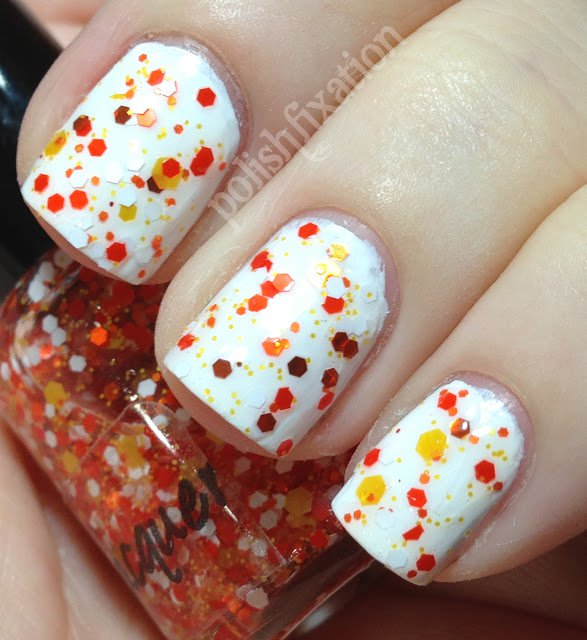 The brilliant sparkles stand out against the white base. They can be quite eye-catching as you reach out your hands.
Lovely Cartoon Nails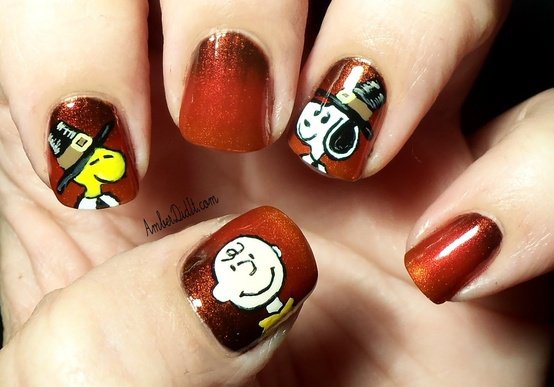 Cartoon nails are fascinating for all seasons.  They are fashionable as long as you have made the right color combination.
Stylish Thanksgiving Nails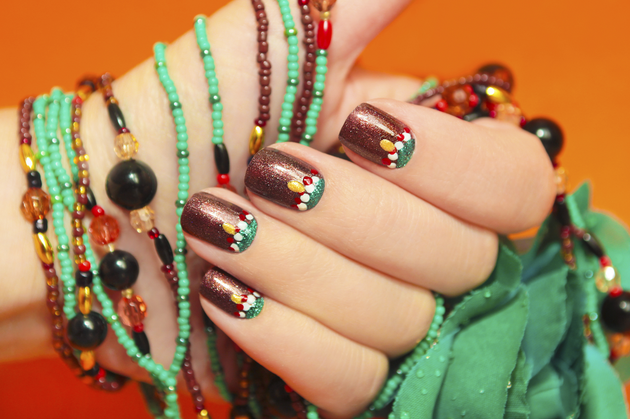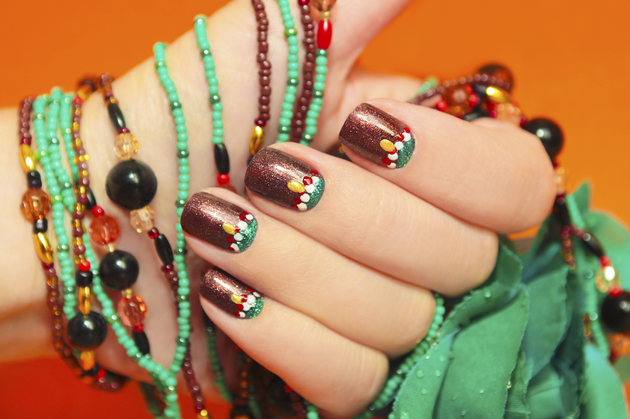 Simple yet rather stylish. This thanksgiving nail design is ideal for mature women, for they are so decent and elegant.
Simple Fall Nails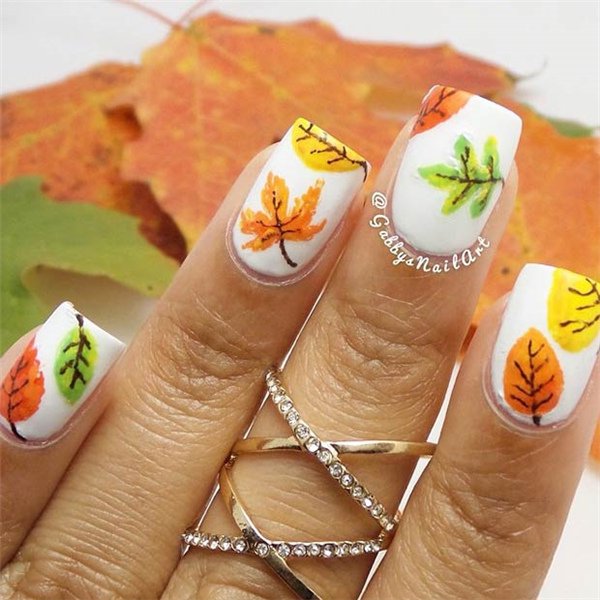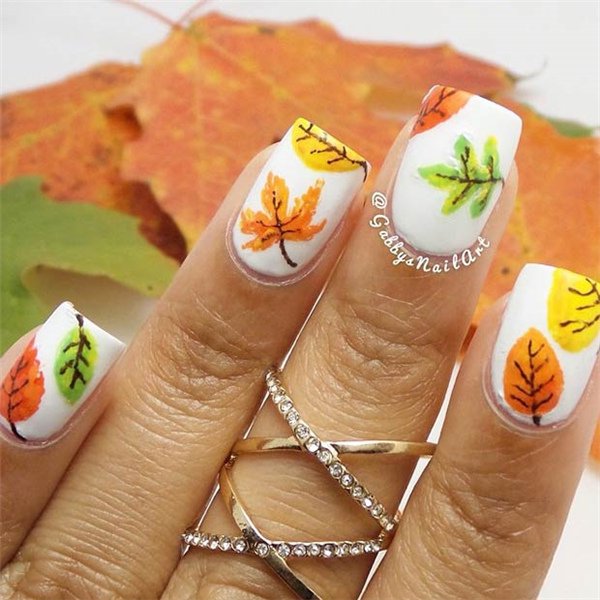 Here is another nail design with leaves. It's quite simple. Personally speaking, this design is brisk for spring and fall as well.
Chic Thanksgiving Nails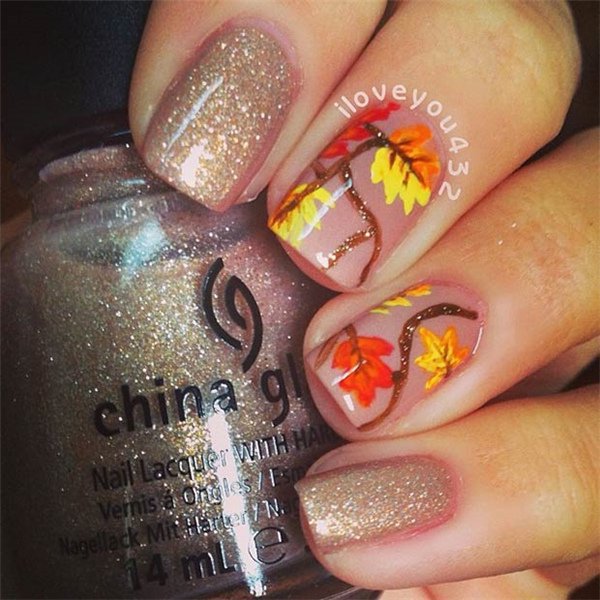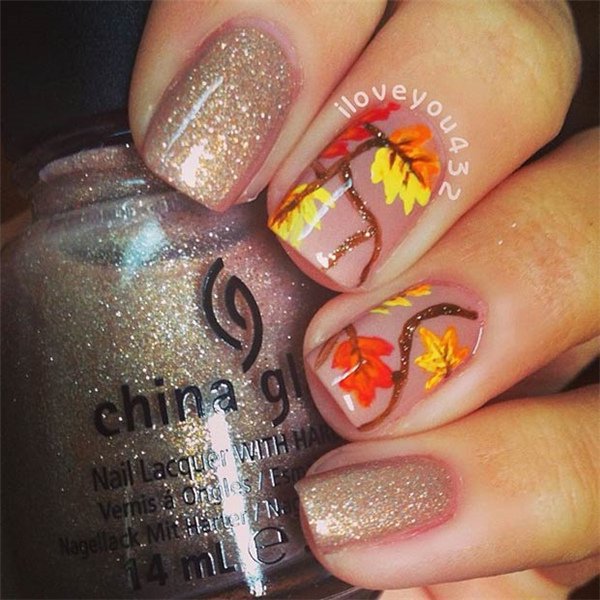 Women like shimmer things and this nail design is chic enough to catch all women's admirable attention.
Stylish Nail Design for Fall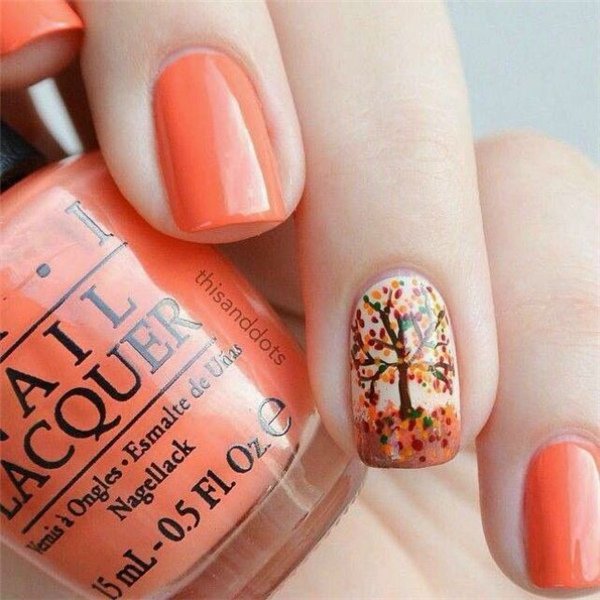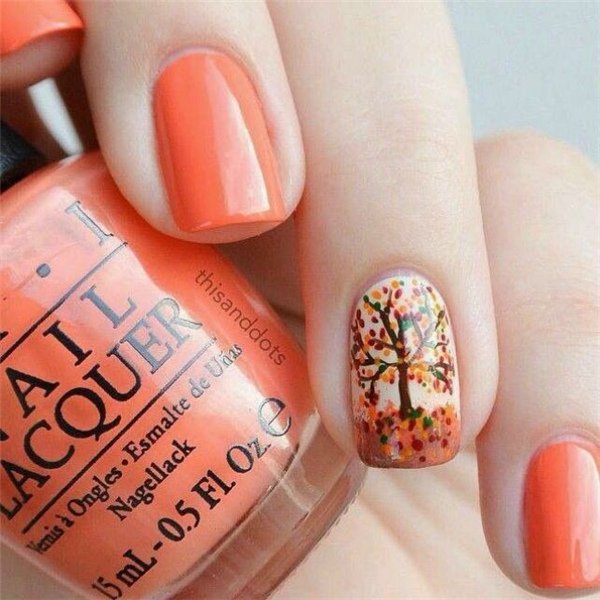 The reddish orange nails are indeed pretty and the lavish tree illuminate the whole design. Wonderful!
Pretty Fall Nails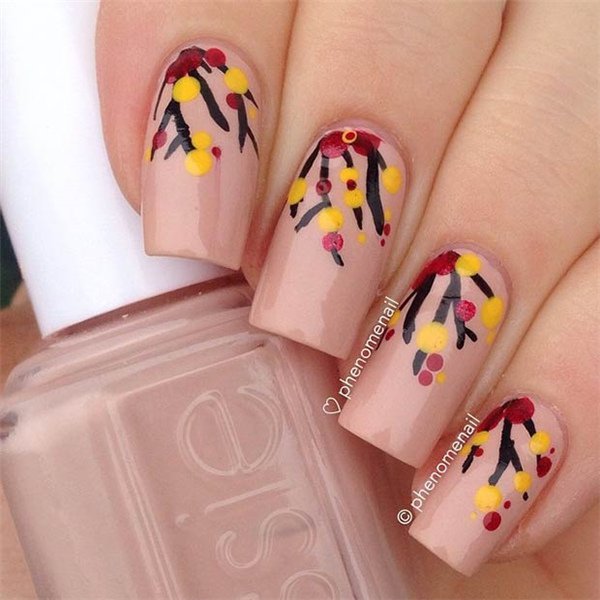 Want to be elegant? Then this pretty fall nails are what you need.
Citrus Nail Design for Fall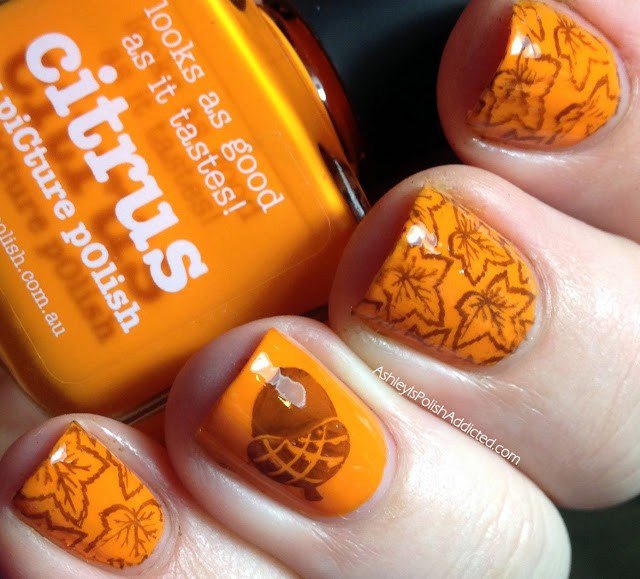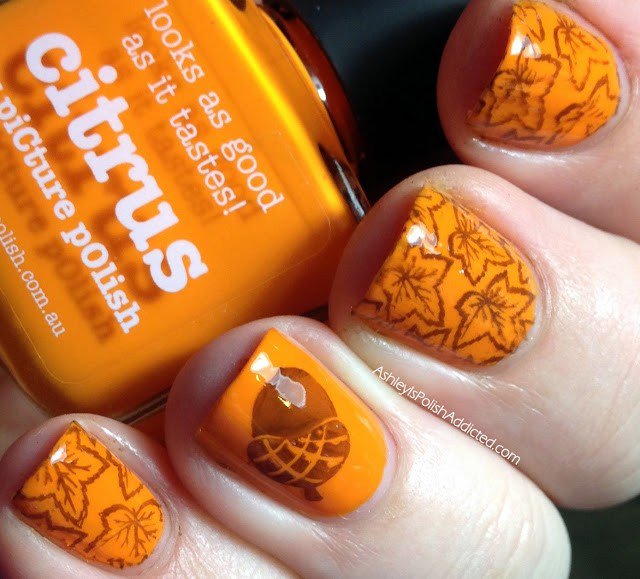 This color is warm and not so bright, which make this nail art great for  both younger and older women.
Fashionable Nail Design for Thanksgiving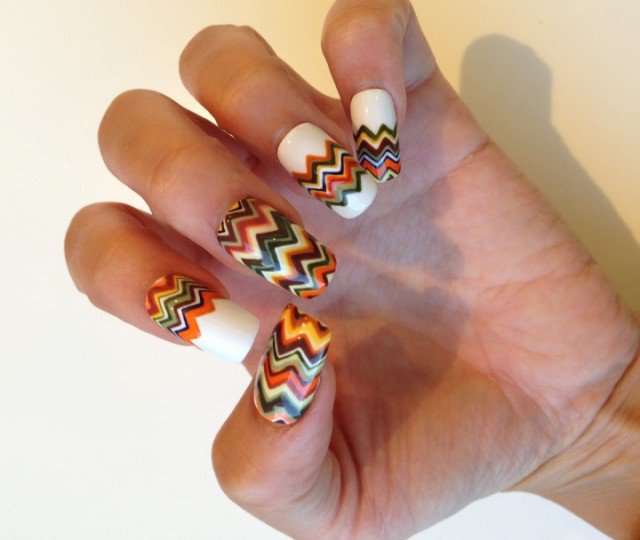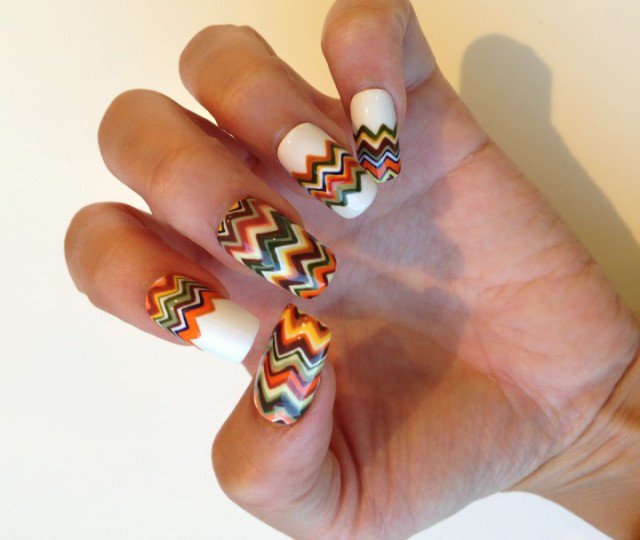 The wavy lines look exotic and effortless chic in these stunning colors. Women who prefer Boho style may be into this manicure idea.
Interesting Thanksgiving Nails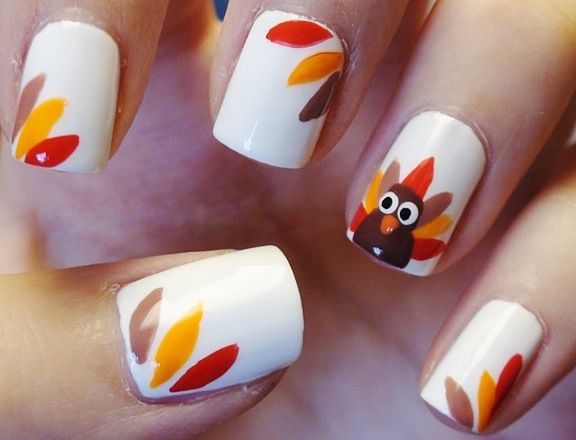 Yes! It's a turkey. Quite cute and interesting for you to try with your friends or family members on Thanksgiving day.