Hey, divas! The most beautiful seasons of the year are around the corner, we should prepare everything ready to welcome such pretty days. We have already shown you may fashionable outfits and hairstyles for spring and summer. But it's still far from enough for fashionistas to get a exquisite look. That't because a real diva should pay attention to the so-called details. And, the nails are what will bring you some more admirations as you show your hands unintentionally.
In this post, your personal stylist is going to show you 15 most fashionable and beautiful nail designs with flowers for spring and summer. As spring and summer are two seasons which are full of life and the flowers are the most pretty and femine life of nature, you will be an absoulte stunner with these floral nails.
If you think the floral prints are merely the priorites to those sweet girls, then you are wrong. When you scroll down, you will be surprised to find that there are so many artistic ways to make a floral nail design.They can be cute and they can be sexy.For example, the pink floral nail designs are rather sweet for those lovely girls, while other pastel flower nails are suitable for every woman who wants to get a fresh-breeze nail look. You can paint red rosebuds and add some romantic leaves, or you may have a try with the lavish daisy patterns in some bright tones.
Apart from that, the underpainting can influence the whole look of the nail desgin. If you want your nails to look adorable, then just go for those pastel tones, such as baby blue, pink and the verdancy. If you try the black underpainting with colorful flowers, your nails will be incredibly chic and sexy.
I'll stop here and it's time for you to check out these fashionable floral nail art designs. Which one do you like best? You may tell me! Find the one you love and have a try! Enjoy!
Sexy Floral Nail Design Tutorial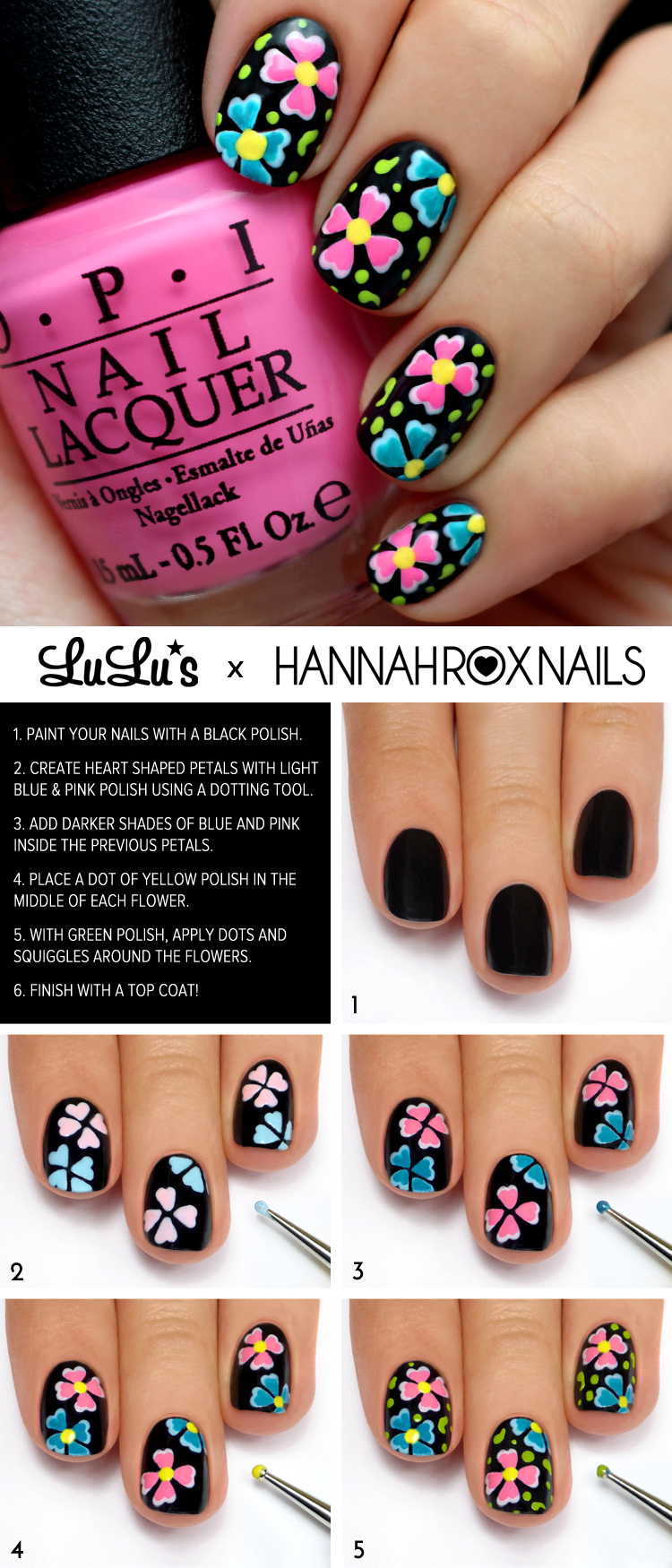 Pretty Nail Design Tutorial with Flowers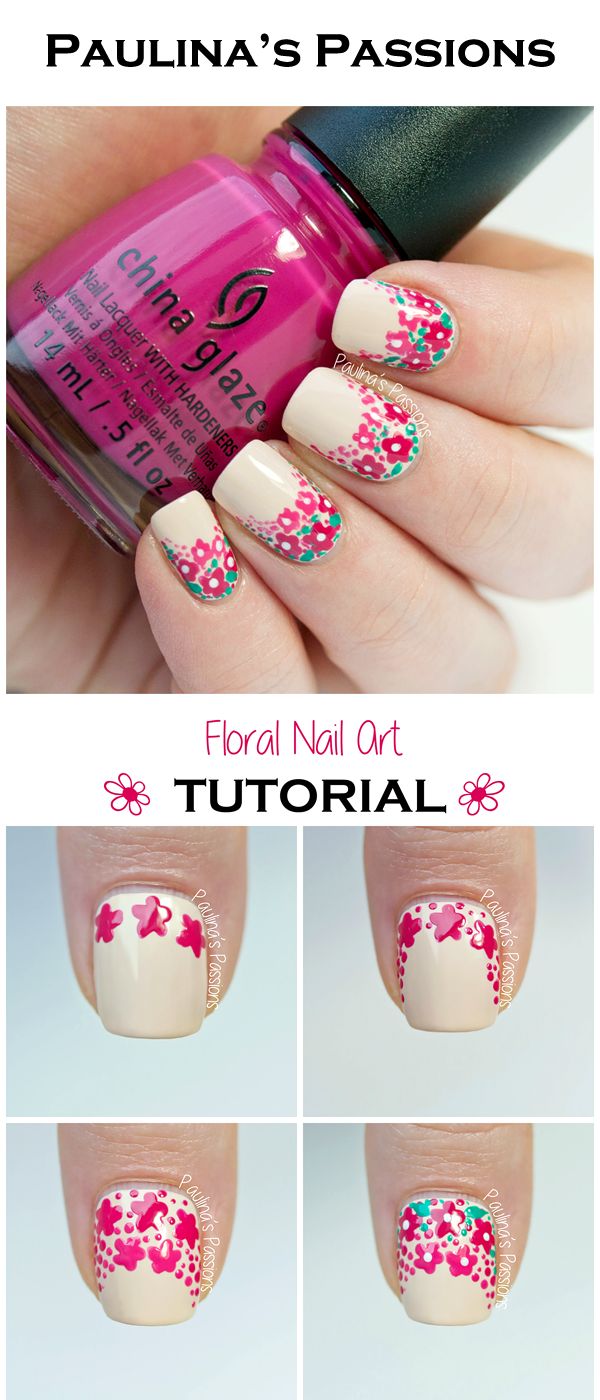 Fashionable Nail Art Tutorial with Roses and Geometric Patterns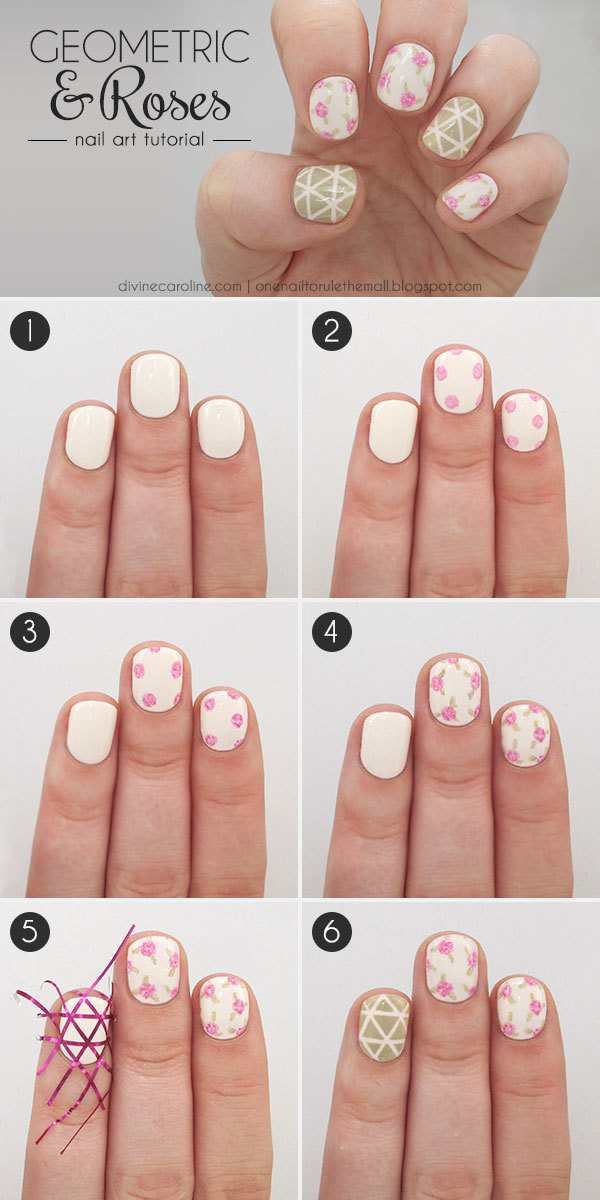 Fresh Floral Nail Design Tutorial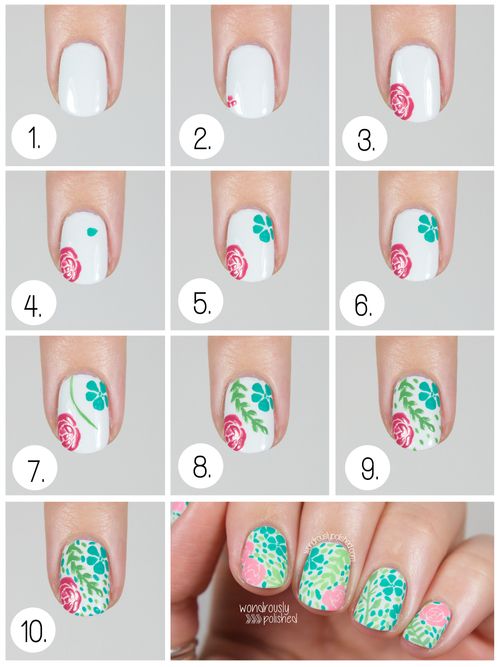 Flowers Nail Art Tutorial for Spring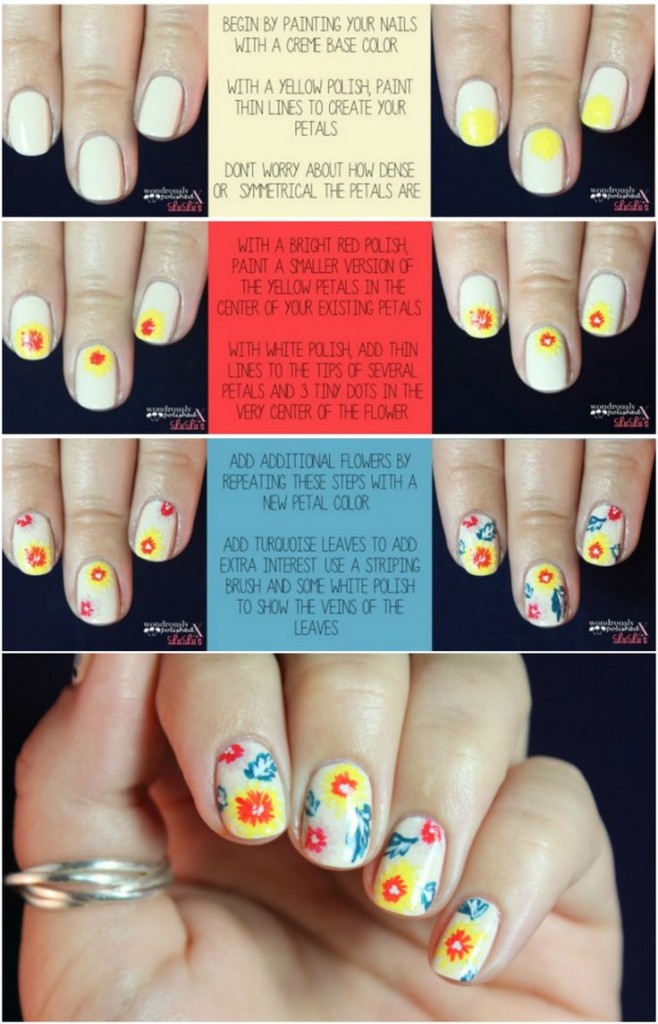 Lovely Rosebuds Nail Tutorial

Adorable Pink Floral Nail Art Tutorial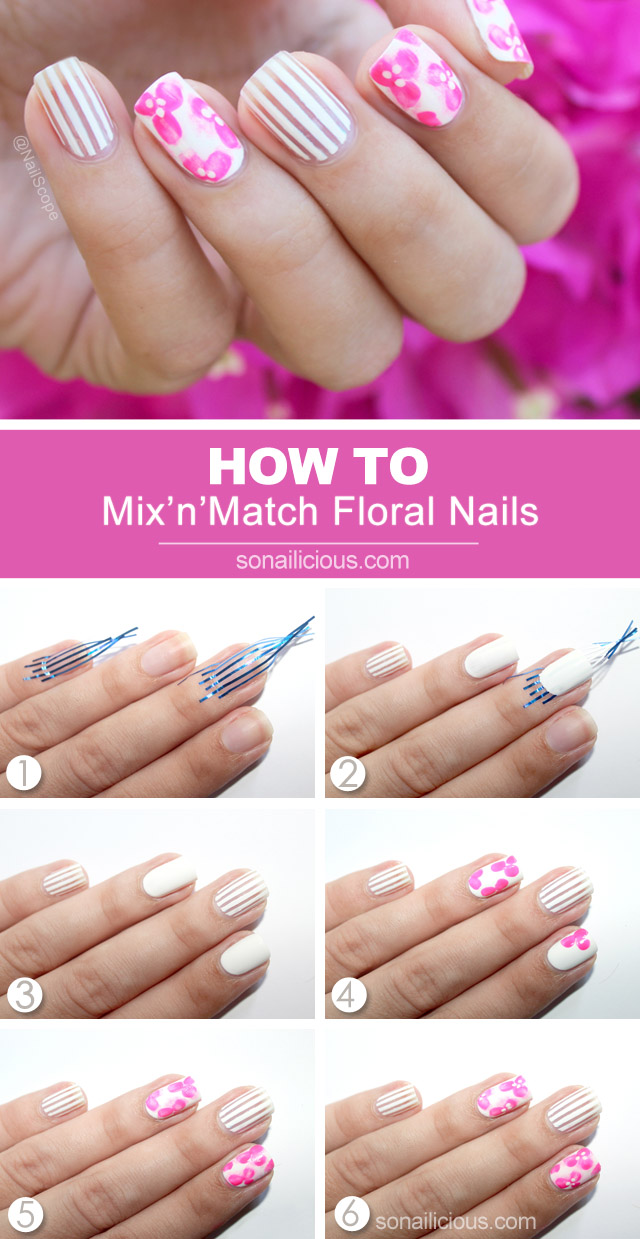 Retro Roses Nail Art Tutorial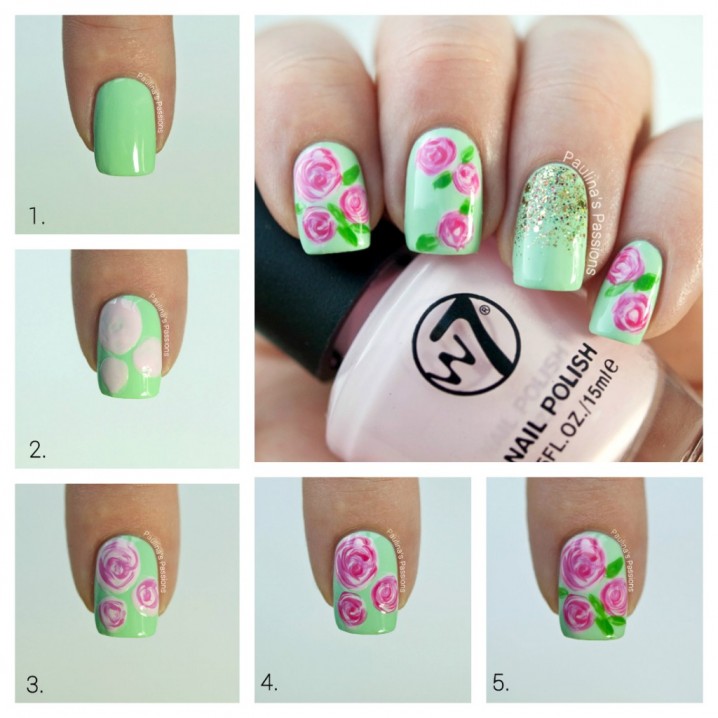 Pretty Pink and Blue Flower Nail Tutorial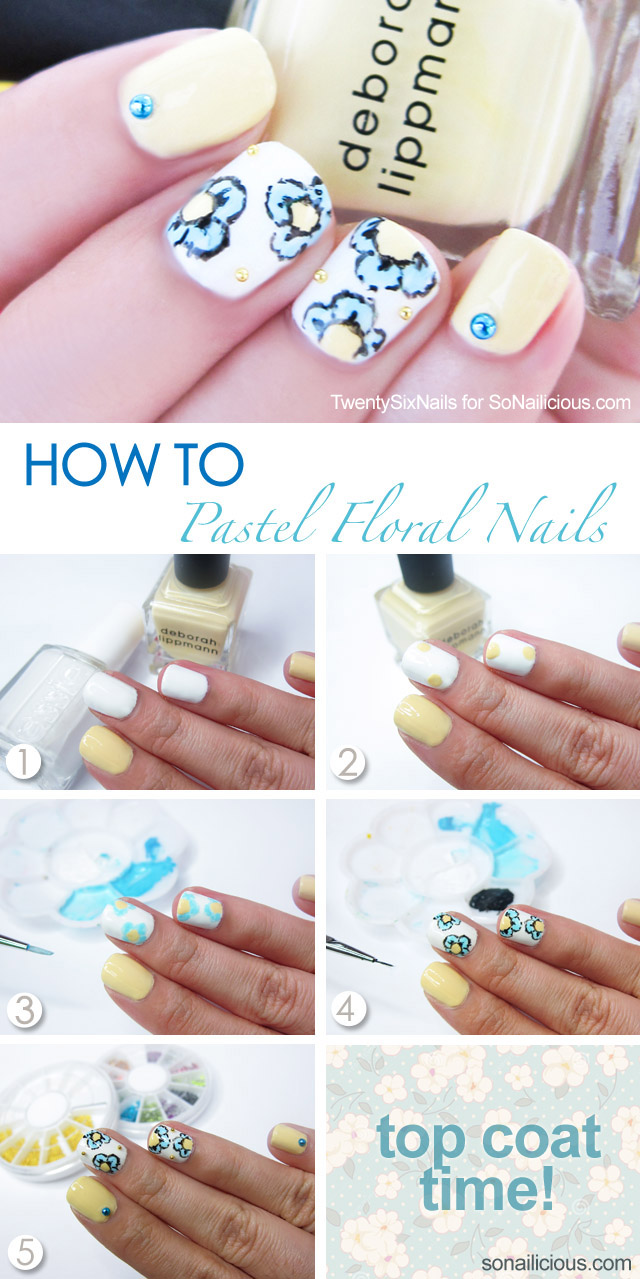 Cute Daisy Nail Design Tutorial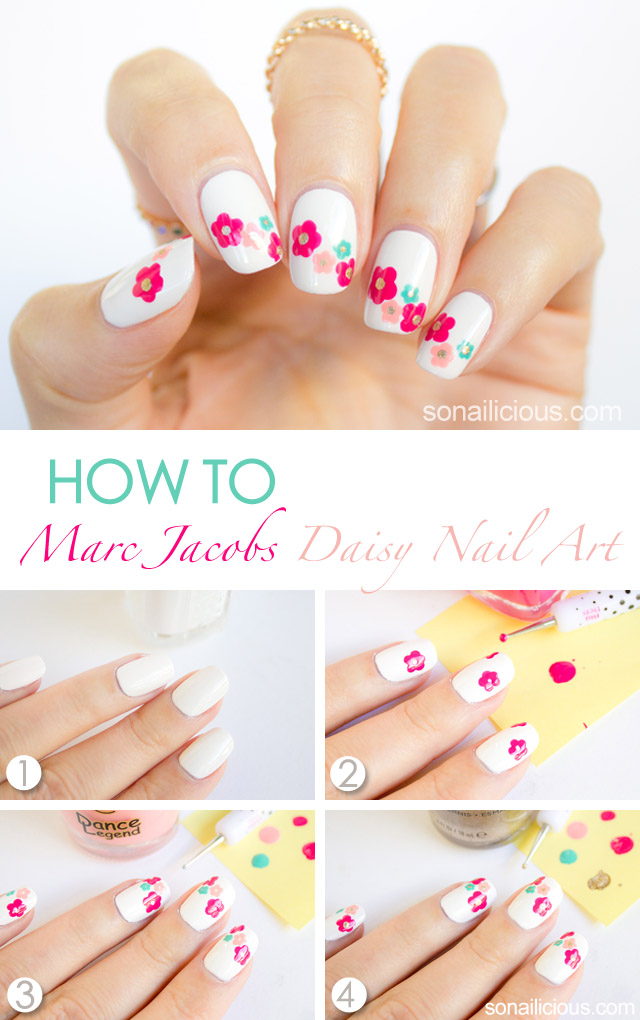 Pretty Floral Nail Design Tutorial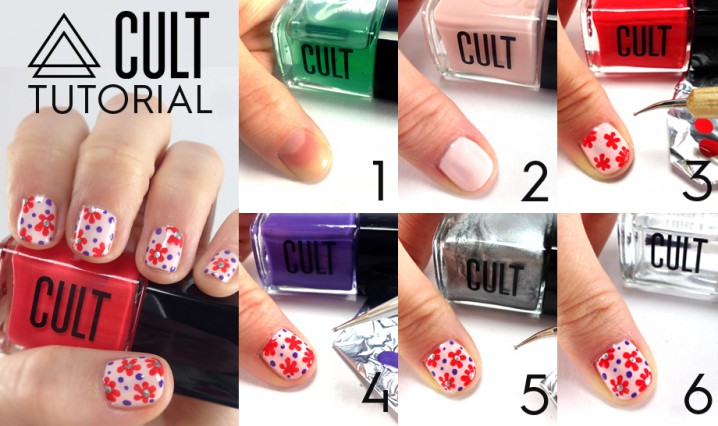 Simple Floral Nail Design Tutorial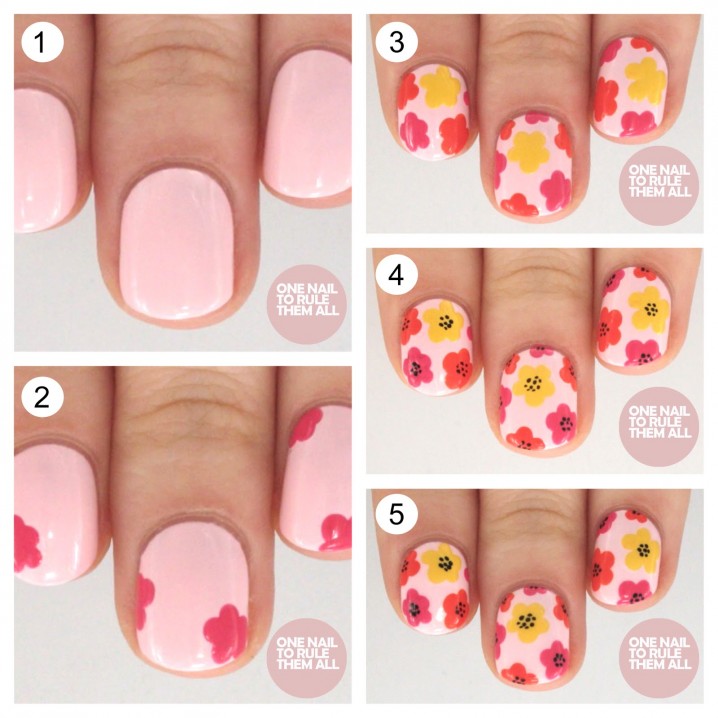 Fashionable Leaves Nail Design Tutorial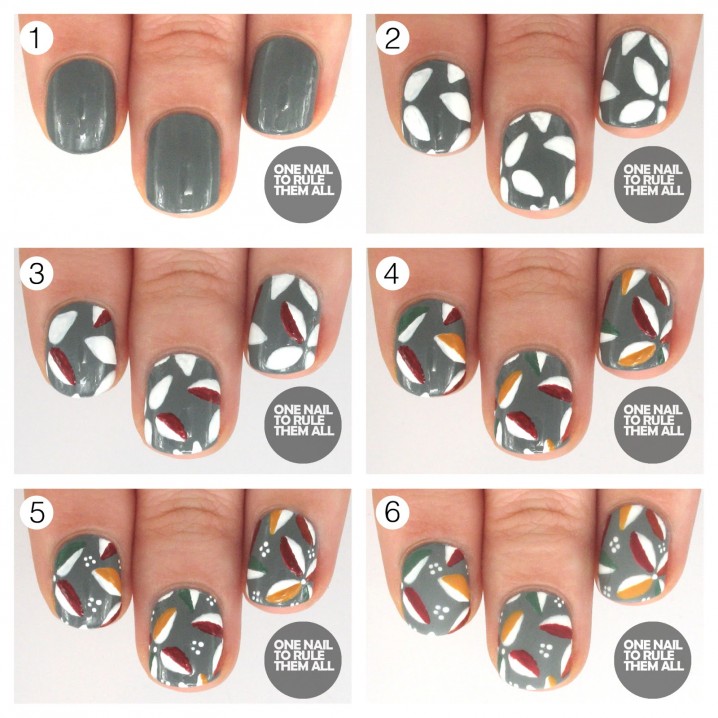 White Daisy with Black Ground Nail Tutorial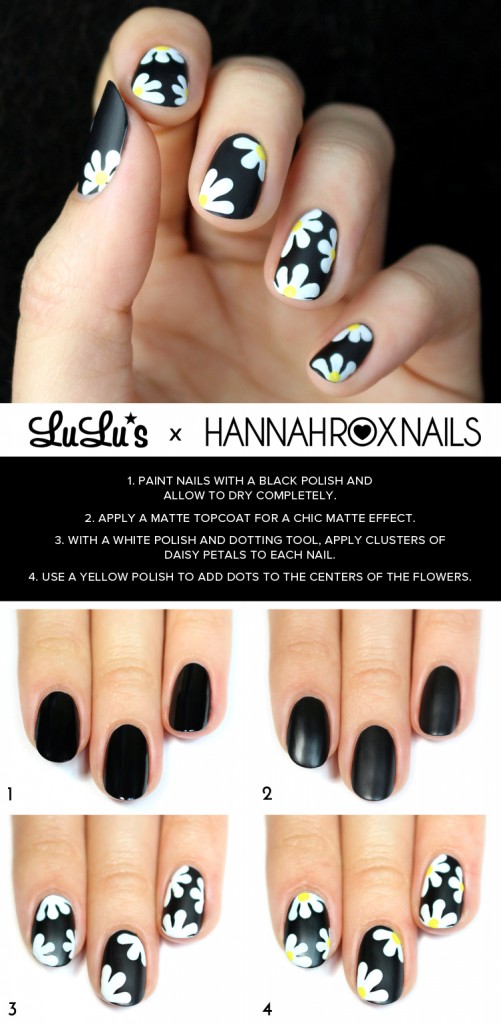 Lovley Daisies Nail Tutorial for Spring/Summer