With this year coming to an end, many women have already made many plans about how to celebrate the arrival of the new year. Whatever your plan is, all of you will definitely put on your most stylish clothes on New Year's Eve and have a good time with the important people around you.
Have you decided what to wear yet? For what it's worth, we have made this post about the best dresses you should wear on new years eve. So, why not just take your time and check out what they are. Whatever you job is, you should indulge yourself with the most beautiful dresses on New Year's Eve. Now, scorll down and get yourself inspired.
Sequined Dresses for New Year's Eve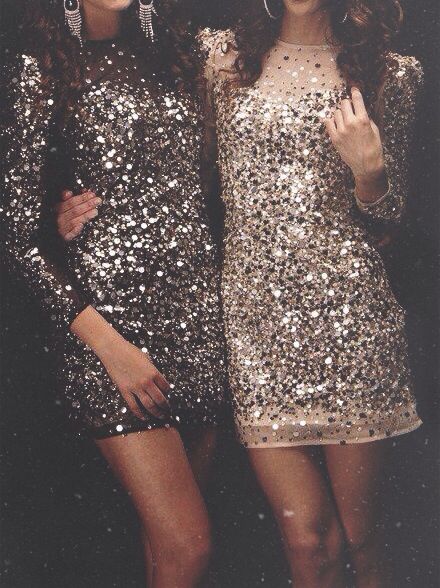 This kind of sequined dress is figure flattering and it's quite fabulous for young women on new year's eve. If you decide to hang out with your best friends, this will be a stuning choice. You just need to put on a long coat to keep you away from the chillness.
Chic Sequined Dress for New Year's Eve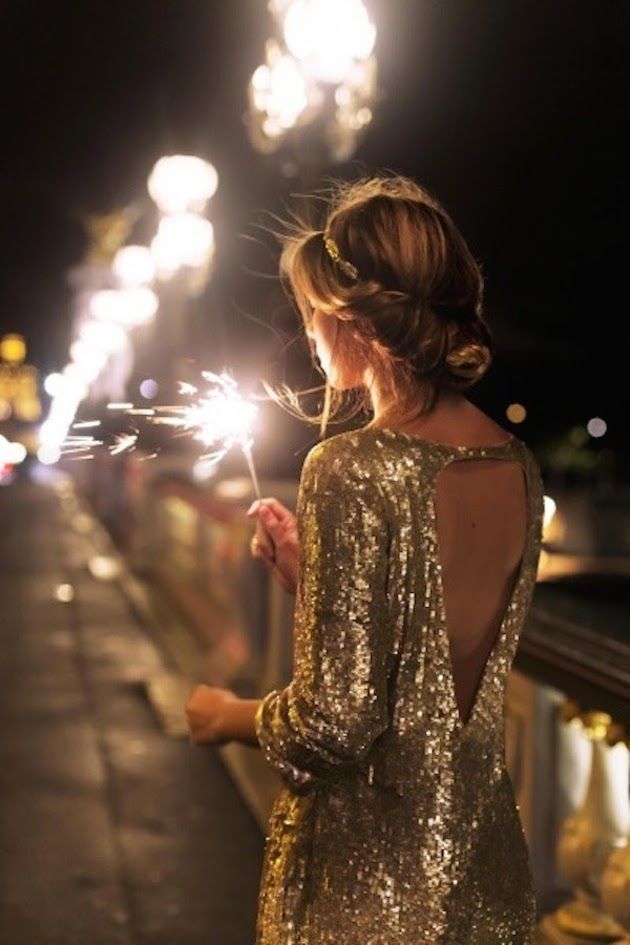 The open-back sequined dress is super chic and it is wonderful for all women whether you have a slim figure or not. By the way, the rolling updo is quite suitable for this pretty dress. You will look more luxurious with a fur coat when you go outdoors.
Stylish Printed Dress for New Year's Eve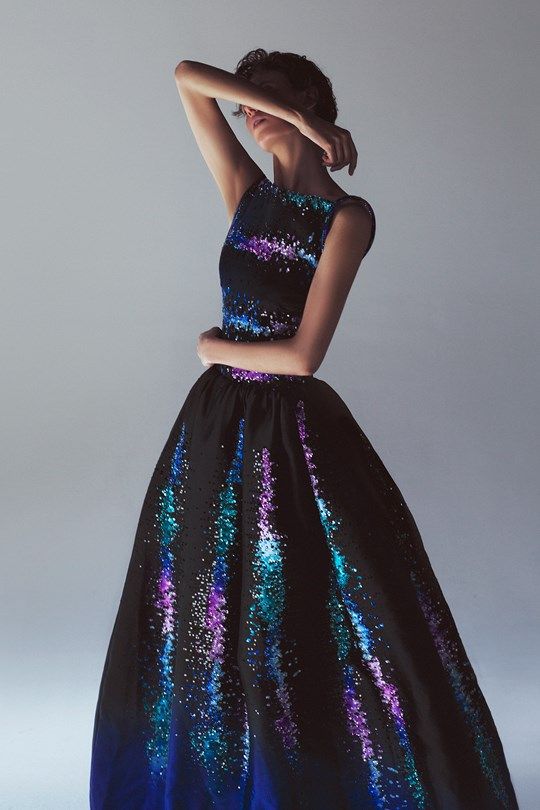 Printed dresses are effortless stylish for women at any age. You can choose a printed dress you love to keep you company on new year's eve.
Sophisticated Velvet Dresses for New Year's Eve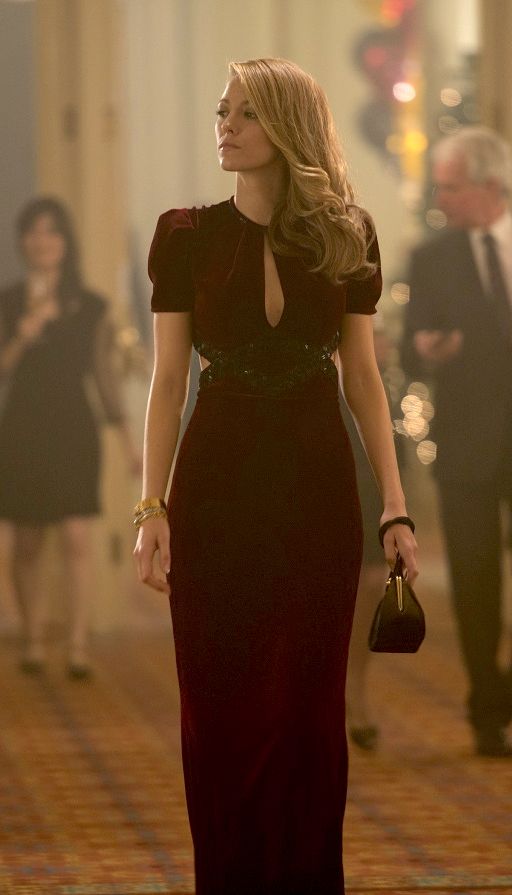 Velvet dresses are quite stunning for important occasions. It will give all women a more sophisticated and retro-chic look. The maroon velvet is quite a wise choice if you are going to a more important occasions.
Black Leather Fringe Dress for New Year's Eve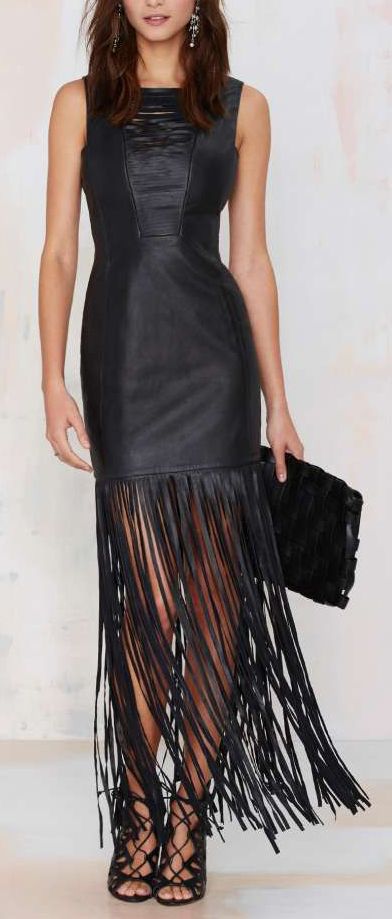 This black leather fringe dress is so cool and flattering for sexy women. You will look quite amazing with this fashionable dress. Plus, a long coat will do a perfect job to keep you much warmer.
Pretty White Fringe Dress for New Year's Eve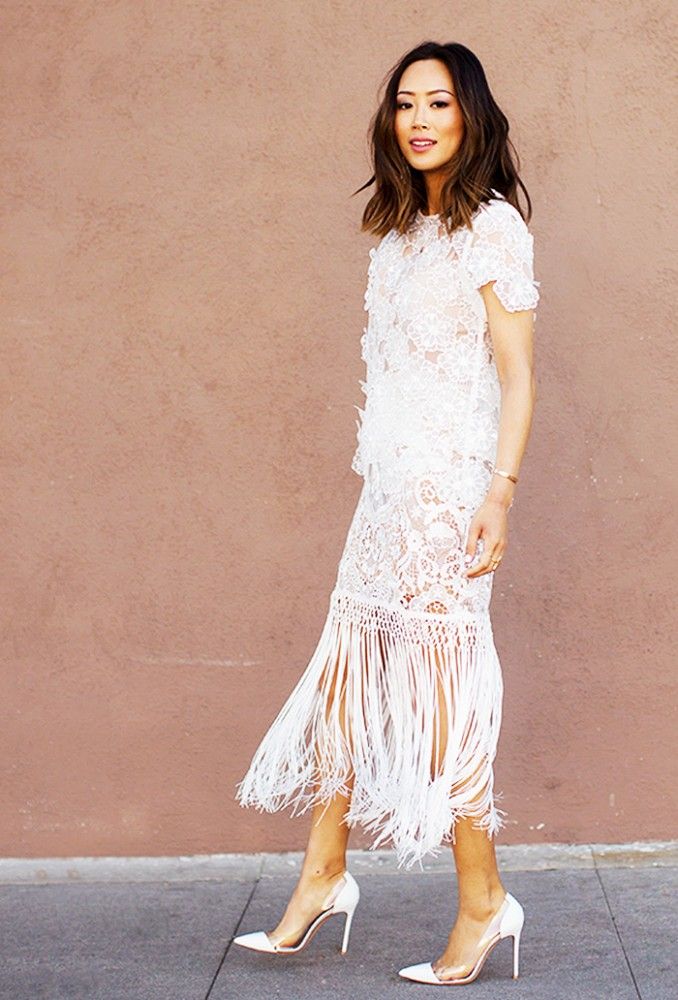 Women will look even prettier and younger when they put on a white dress. You can also wear yours that day. The floral details and flowing fringes really make the women look beautiful and adorable.
Chic Black Dress for New Year's Eve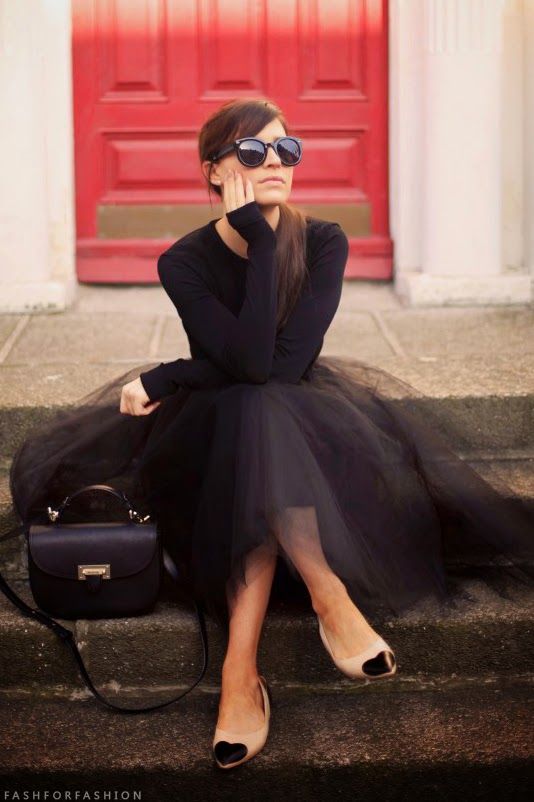 Apart from the white dresses, little black dresses are also timelessly fashionable. The tulle midi skirt is dreamy and  pretty for young women. But if you choose a black tulle skirt, it will be perfect to pair your basic top and turn the overall outfit more fashionable.
Graceful Little Black Dresses for New Year's Eve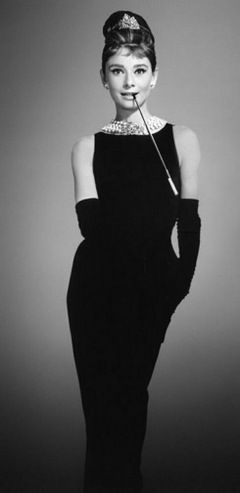 You can wear a classic little black dress on new year's eve and be a gracful lady. Don't forget to wear some stylish accessories. They will make your black dress look more exquisite for the holiday.
Beautiful Little Red Dress for New Year's Eve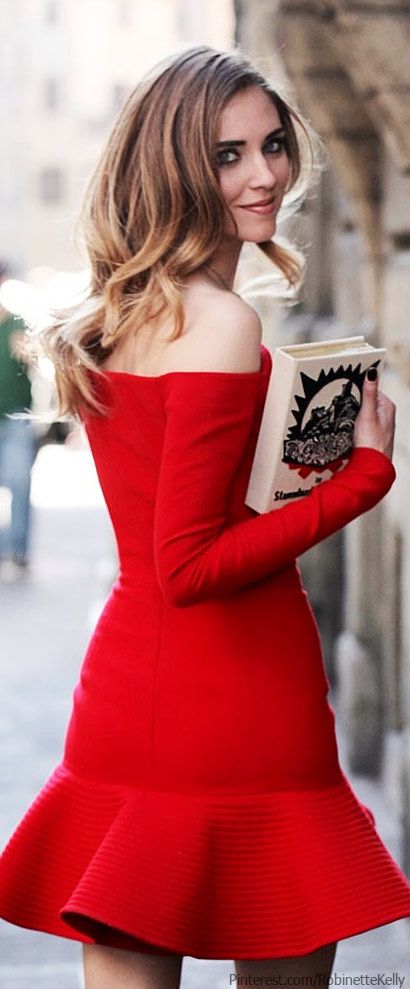 Red dresses are pretty for women and jubilant for holidays. You can choose an off-the-shoulder red dress to show off your nice figure and it is cute for women to try when you have a date with your boyfriend or husband.
Pretty Red Dresses for New Year's Eve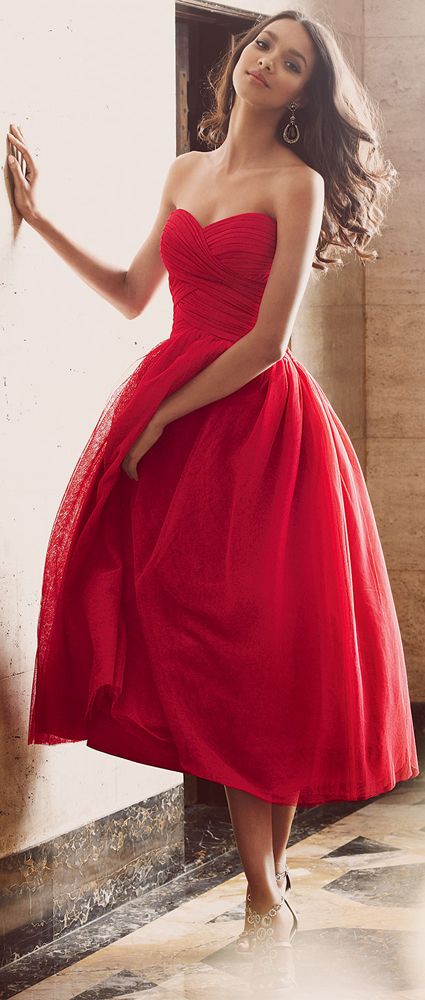 This red red evening dress is suitable for all women and it can make any woman look perfect. You can copy the idea to wear big earrings and soft curly hair. How wonderful you will be when you go for this pretty look!
Textured Satin Dress for New Year's Eve

Mature women will look more elegant with a great satin dress. So, you can opt for a texture satin dress for your new year's eve. It is comfortable to wear and it can definitely create a decent look for you.