Maxi dresses are a real wardrobe staple – especially in the summer. They can be glamorous, stylish, casual and most importantly comfortable – all at the same time. They come in a variety of different styles, shapes, fits and colours, and we truly believe there is a perfect maxi dress out there for everyone. A maxi dress is the perfect outfit to wear if you want something that will take you from day to night with ease. Especially in the summer, you simply can't go on holiday without a few maxi dresses in your suitcase! Here is 10 amazing maxi dresses for summer.
Floaty and Floral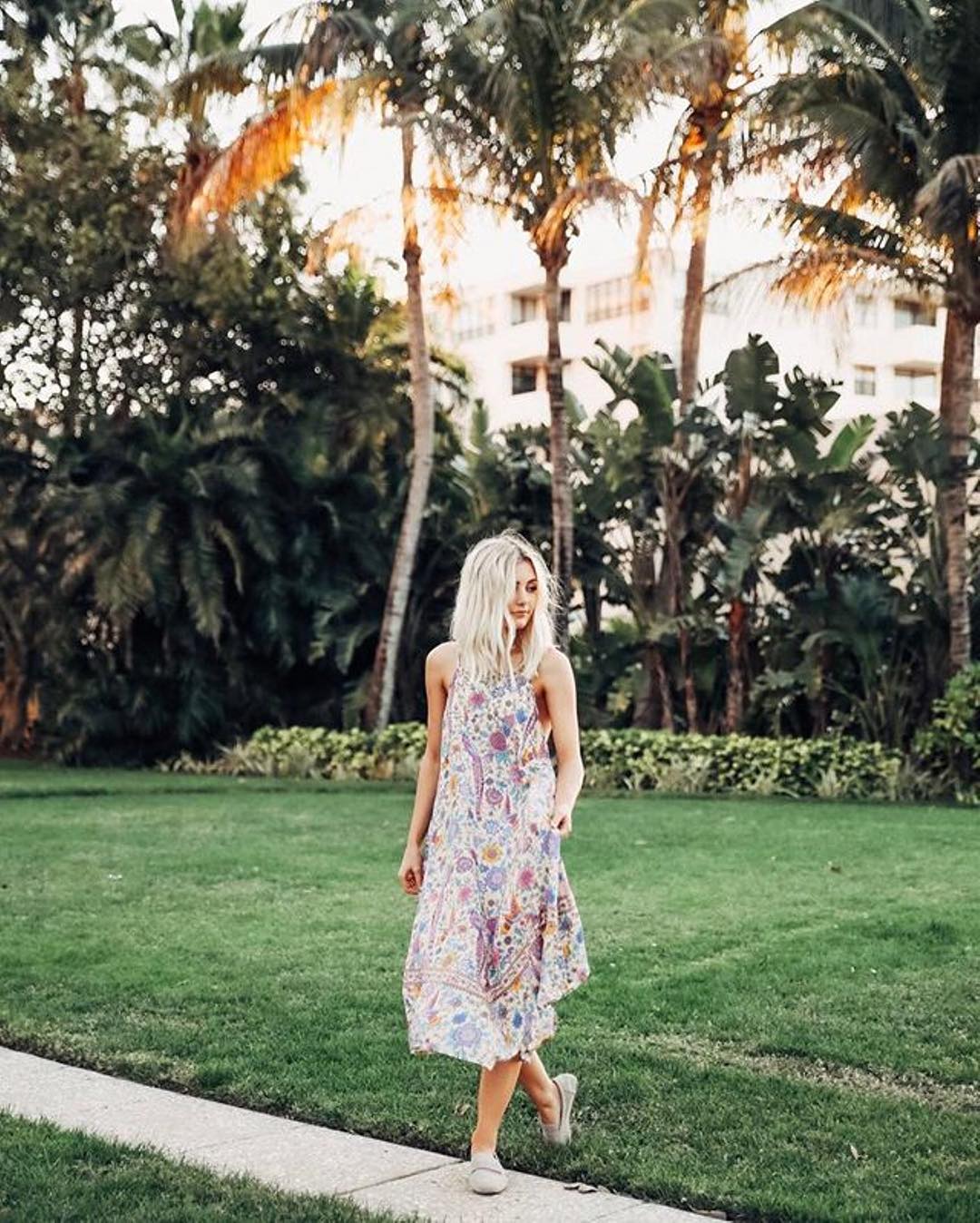 Starting our gallery strong with a gorgeous floral maxi dress which will see you fit for any occasion! This stunning dress falls well below the knee and has a lovely, relaxed shape which falls over your curves. It's finished with a pretty and vibrant pattern from top to bottom and is the perfect day to night dress. Team with your favourite sandals and relaxed, beach-waves in your hair for a fabulous look.
Black Maxi Dress with Slit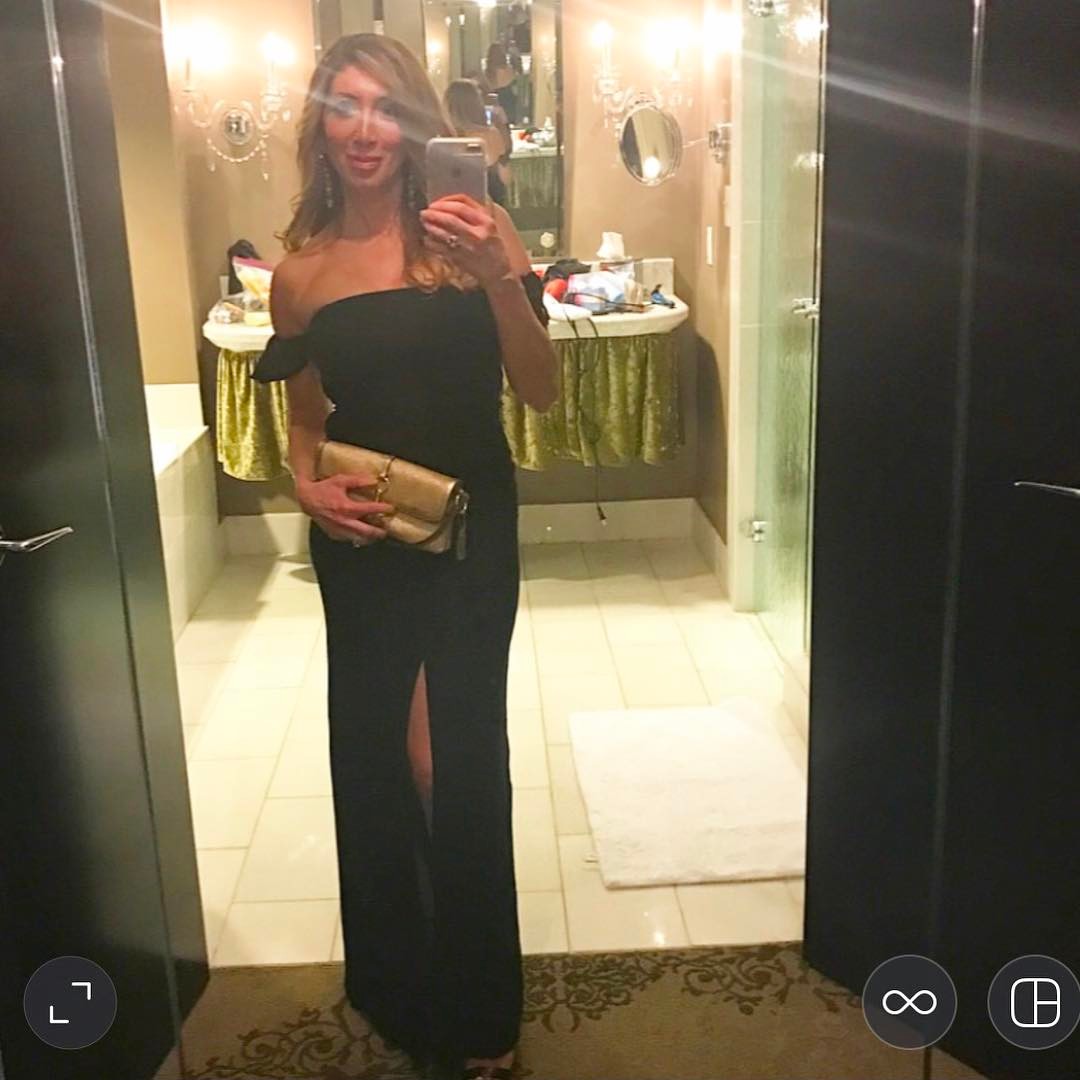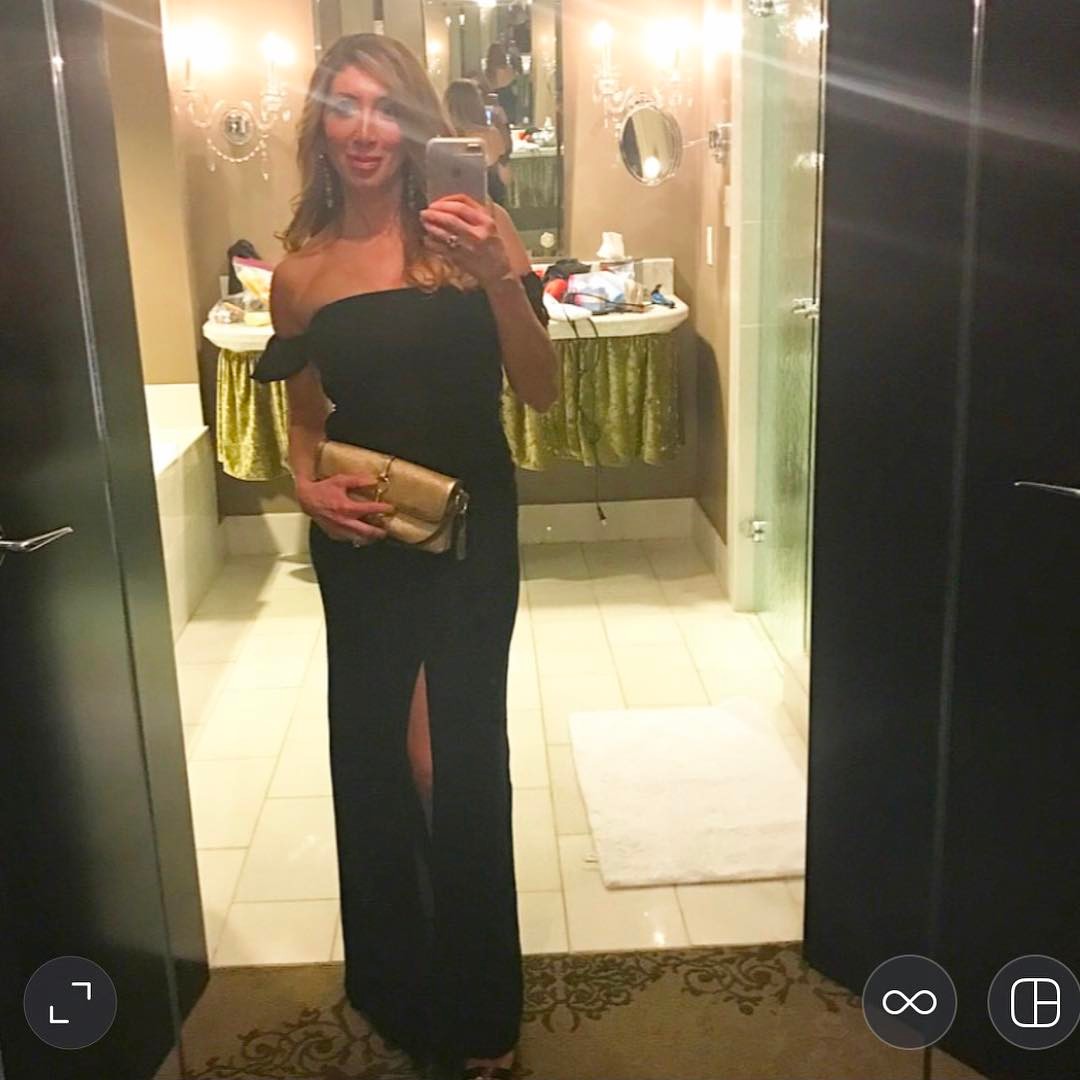 Sexy and sophisticated are the two word which immediately spring to mind when you see this stunning black maxi dress. It's a bardot neck style with mini sleeves and it falls straight down. It features a stylish slit at the front of the dress which is sexy without being too revealing. Wear with heels and gold accessories to accentuate this classy look. Wear your hair down and in curls too!
Flowing Floral Off the Shoulder Maxi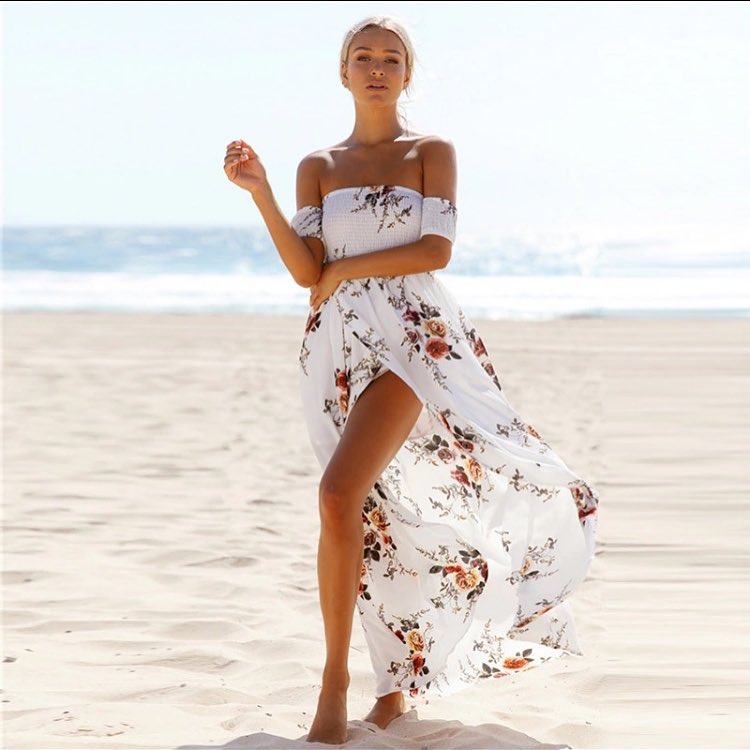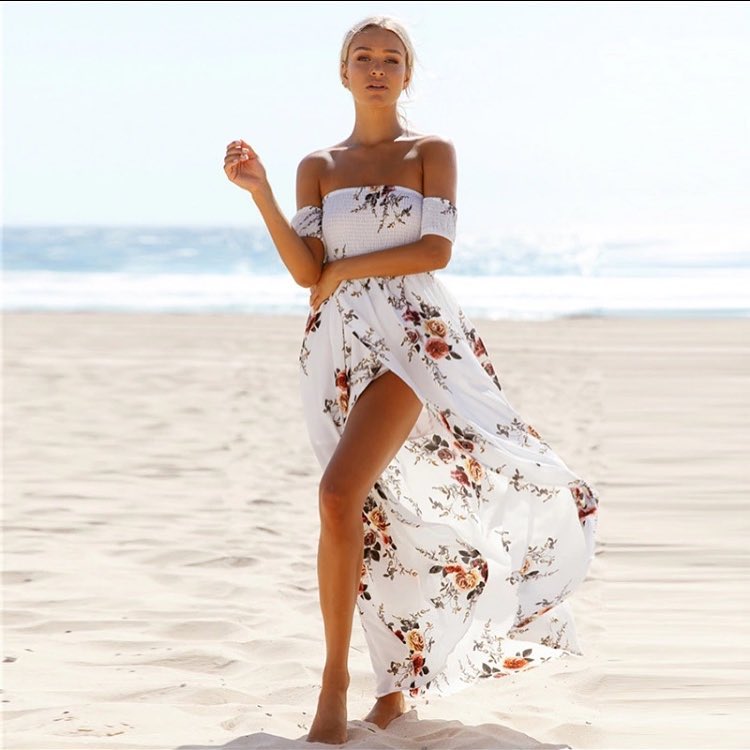 Day to night in one fell swoop; this stunning flowing maxi dress is a holiday essential! A beautiful white print, this off the shoulder maxi has cute cap sleeves and works its way down into a light, flowing dress. It has a slit at the side which means this gorgeous dress will blow in the wind making you feel like a goddess! The pretty flowers all over seal the deal. Wear your hair up to show off this stunning style!
Wrap Around Bold Maxi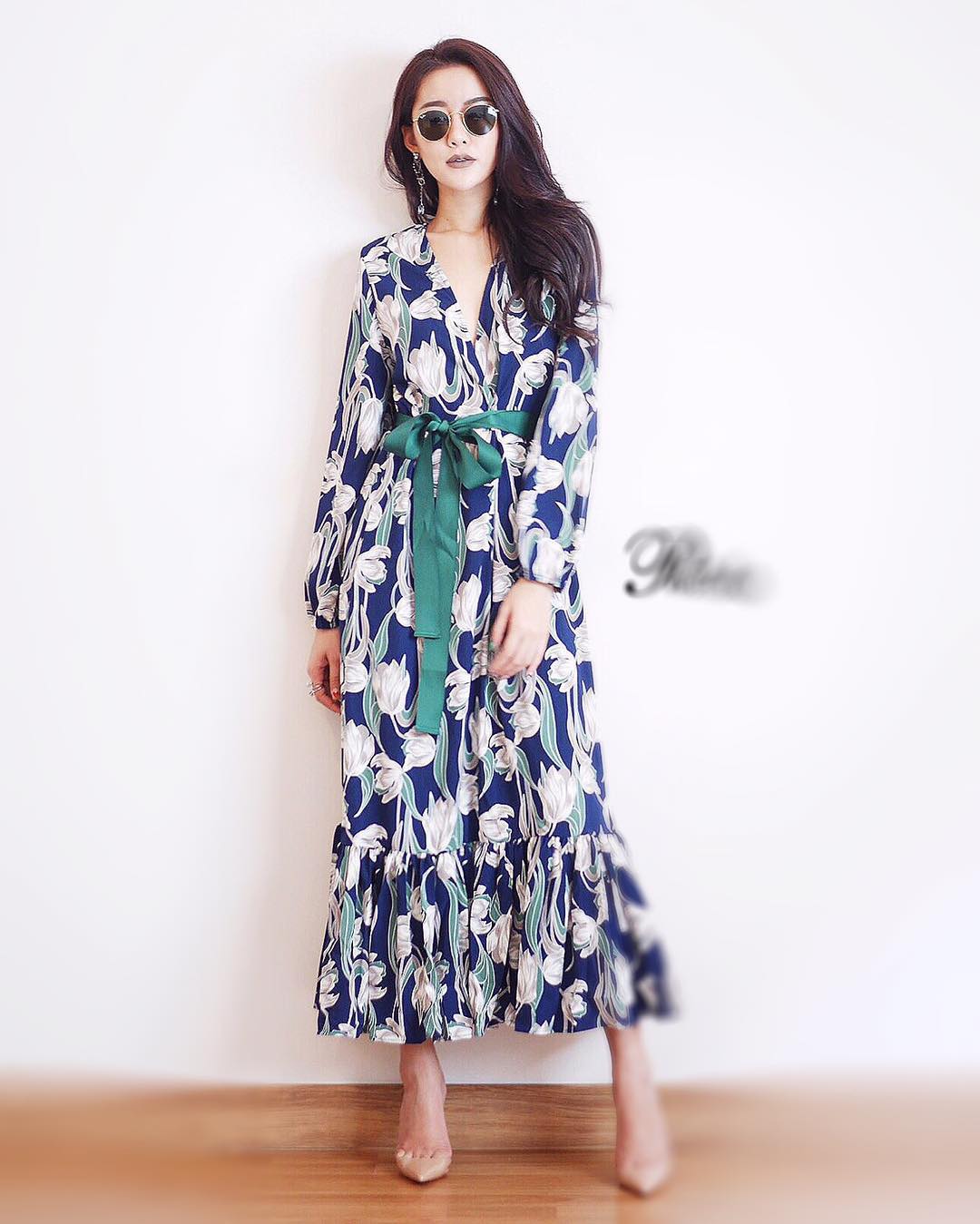 Wrap dresses are incredibly fashionable, so wrap maxi dresses truly take your style to the next level! This incredible maxi dress has a bold floral print all over in a deep blue and teal colour. The stand out section is the silk tie wrap around the waist which creates a stunning silhouette and is oh so flattering. The bottom of the dress has a drop hem which accentuates the style. We love this dress!
Slinky and Sexy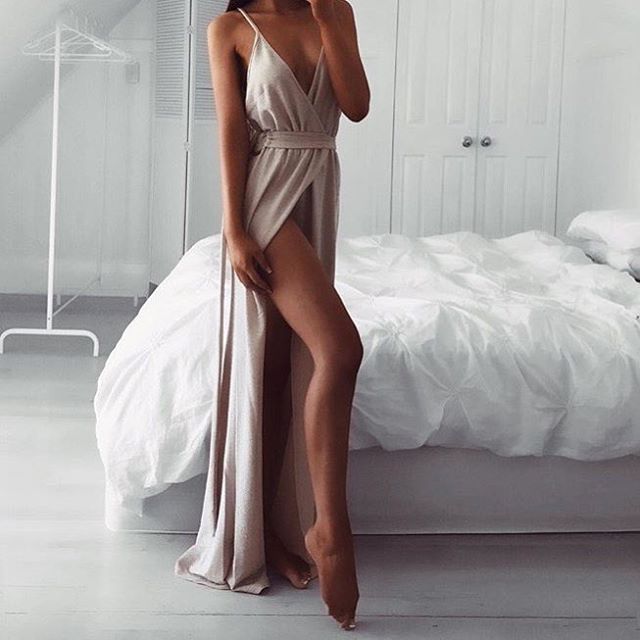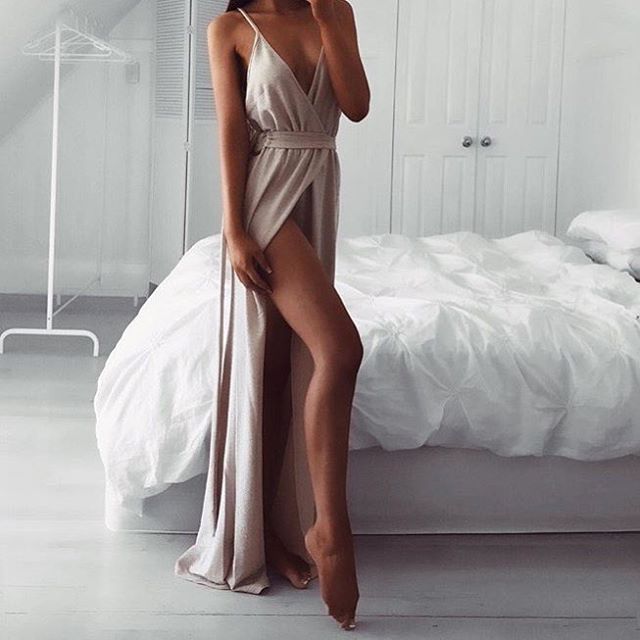 Date night never looked so good! This incredibly sexy and slinky maxi dress is undeniably the one you want to reach for if you want to impress. This stunning champagne silk dress has spaghetti straps, a tie around the waist and falls into a deep slit which works its way right up the thigh. Add black high heeled sandals and wear your hair up. Your make up should be minimal – let the dress do the talking!
Red Maxi Dress with Cold Shoulder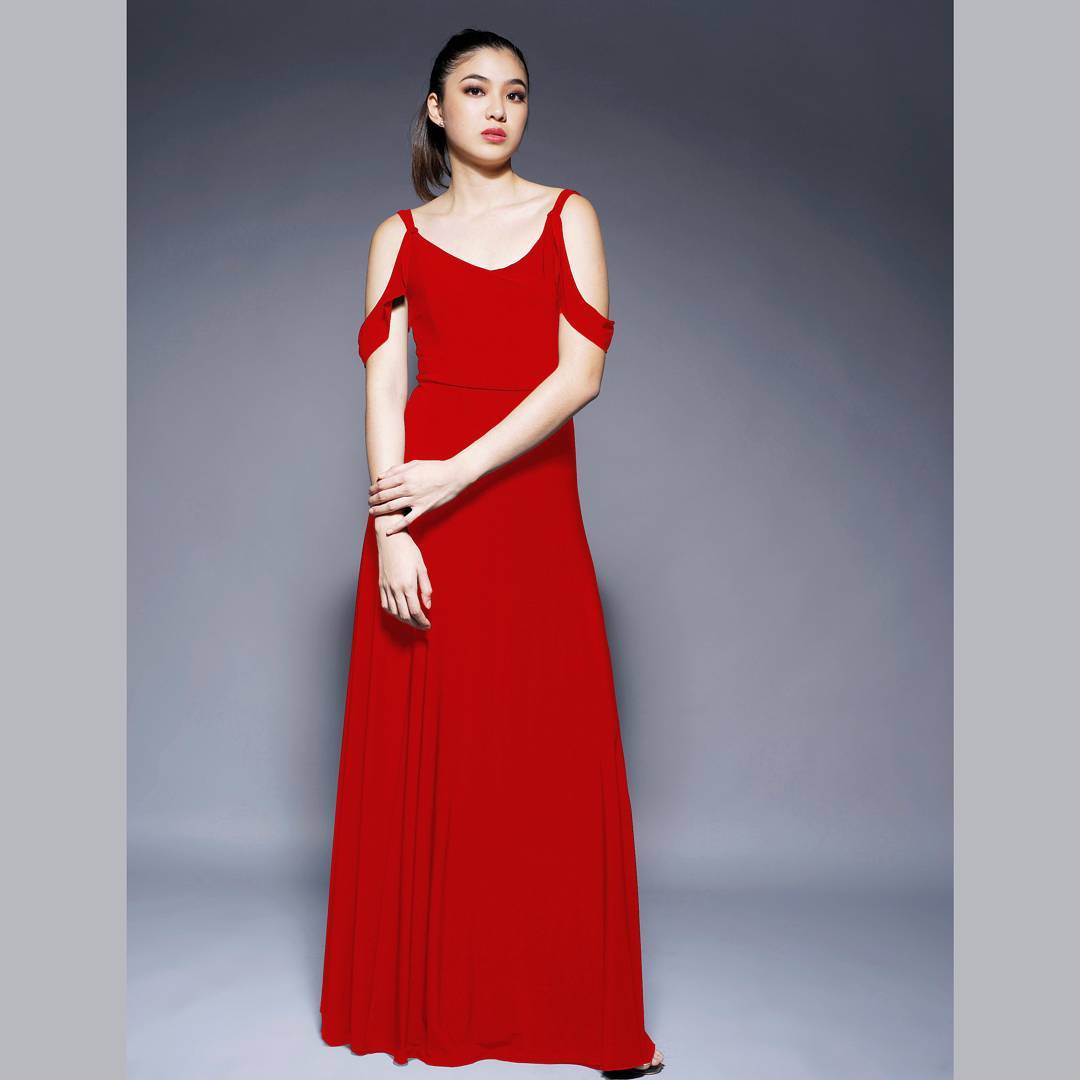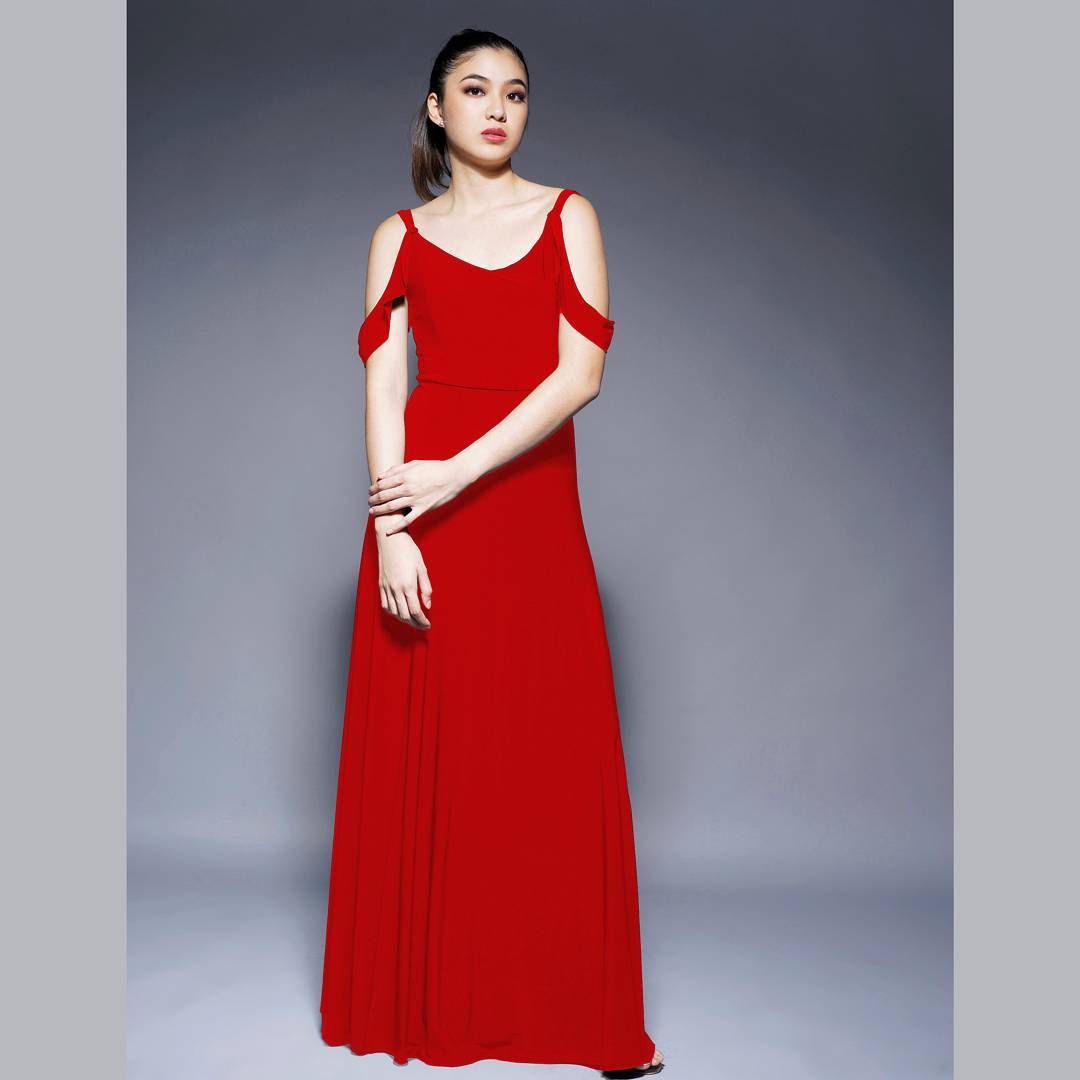 Cold shoulder sleeves are so in fashion right now, which is why we can't get enough of this beautiful maxi dress! It's a stunning and vibrant red, fitted at the top and flaring out for the long skirt. The cold shoulder sleeves are super fashionable and stunning too. We think you should opt for a classy up do hairstyle to match the vibe of this dress. Black sandals and a black clutch will seal the deal.
Pink Fit and Flare Maxi Dress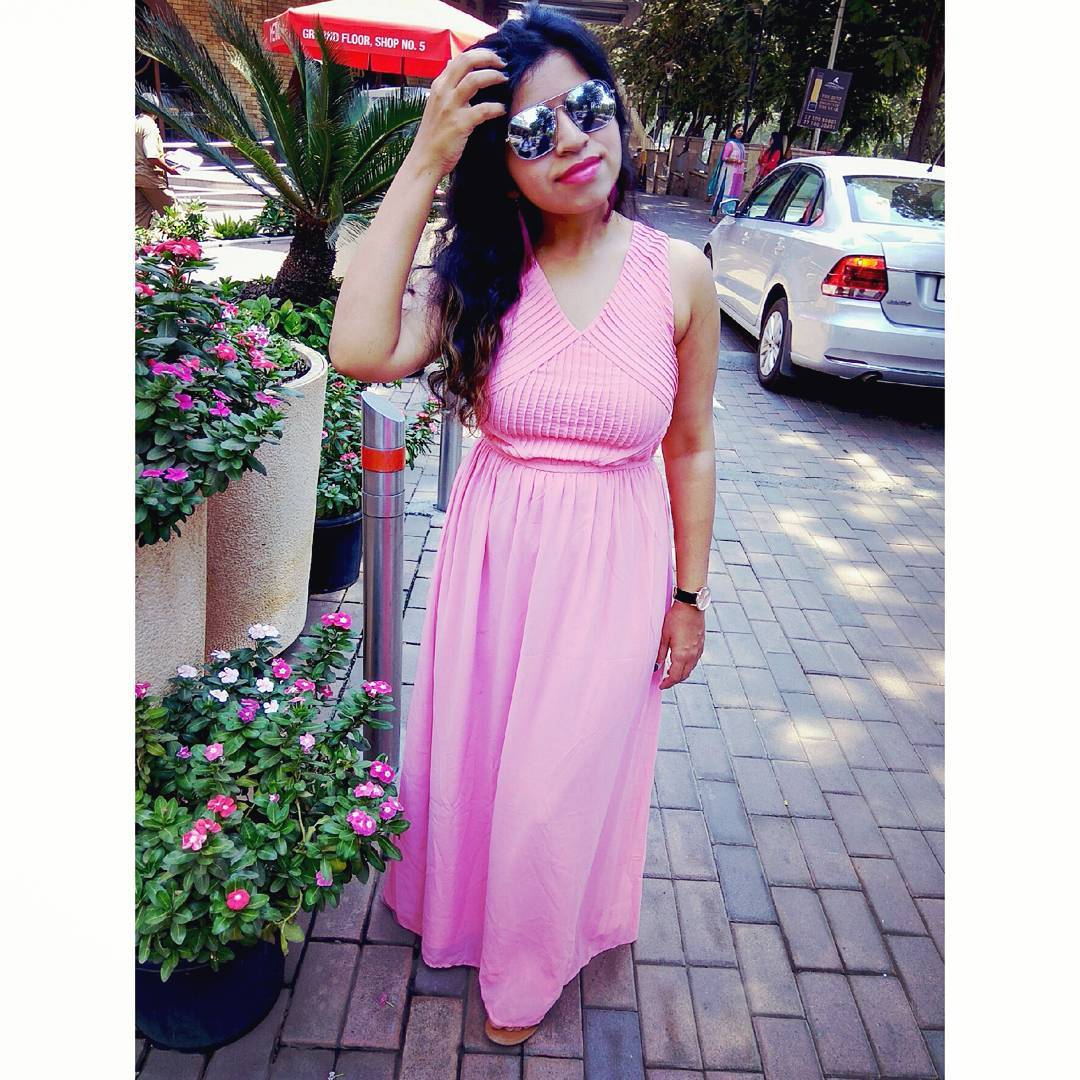 Few styles are quite as flattering as a fit and flare. This maxi dress fits perfectly and snugly at the top and flares out from the waist down into a lovely loose style. The pretty pink colour adds to the wonderful finish of the dress, making it a light and bright choice for summer. Wear your hair down and your comfiest pair of sandals for a day look which is totally on trend too.
Delicate Floral Maxi Dress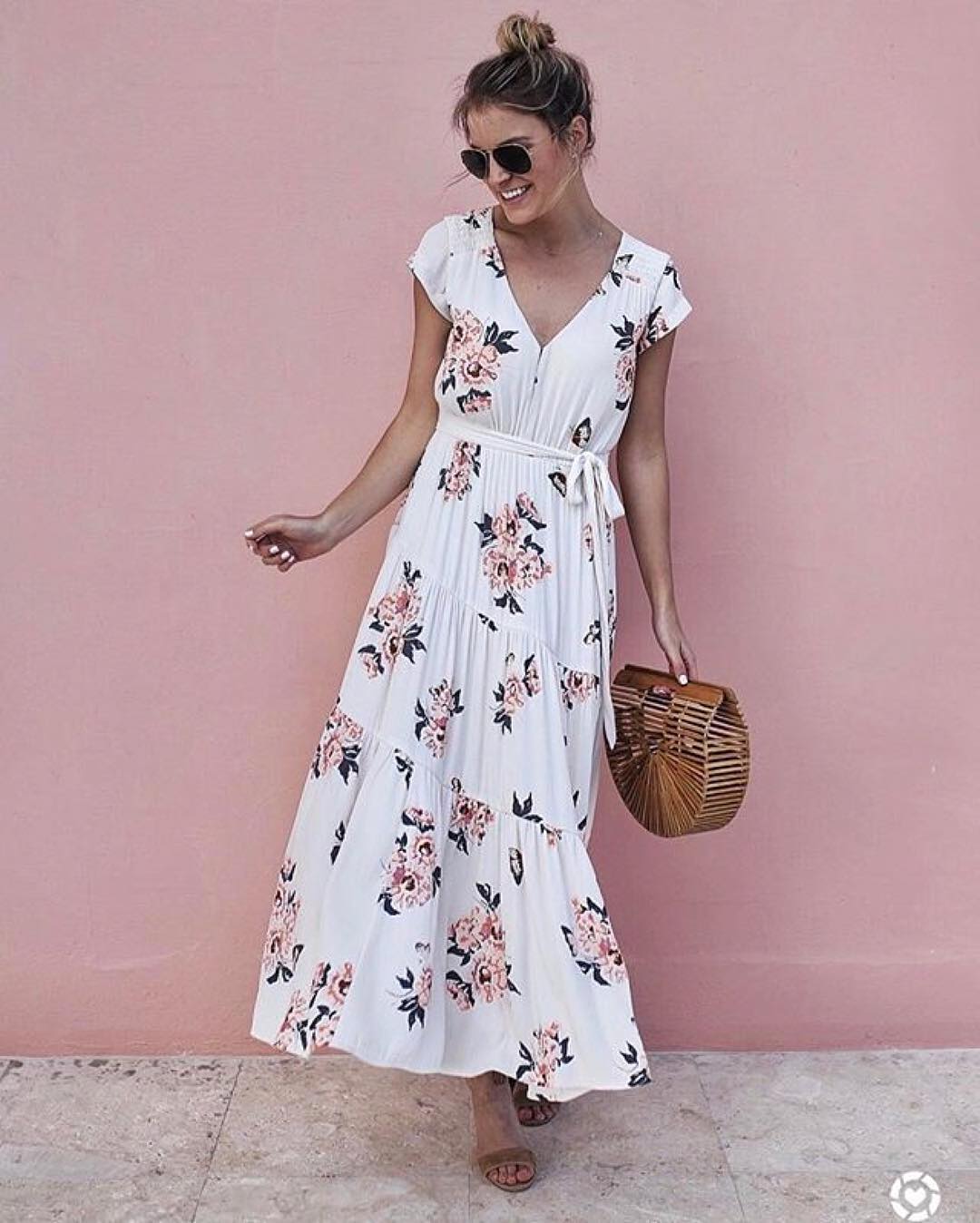 This gorgeous floral maxi dress would be the perfect outfit for a wedding guest! This beautiful dress has little cap sleeves, is primarily white but is finished with the prettiest pink flowers all over. With a tie around the waist, the dress falls outwards into a perfect maxi dress style. Team with strappy heels and a pretty bun for the perfect look. Add a slick of pink lipstick to finish in style.
Casual Black Maxi Dress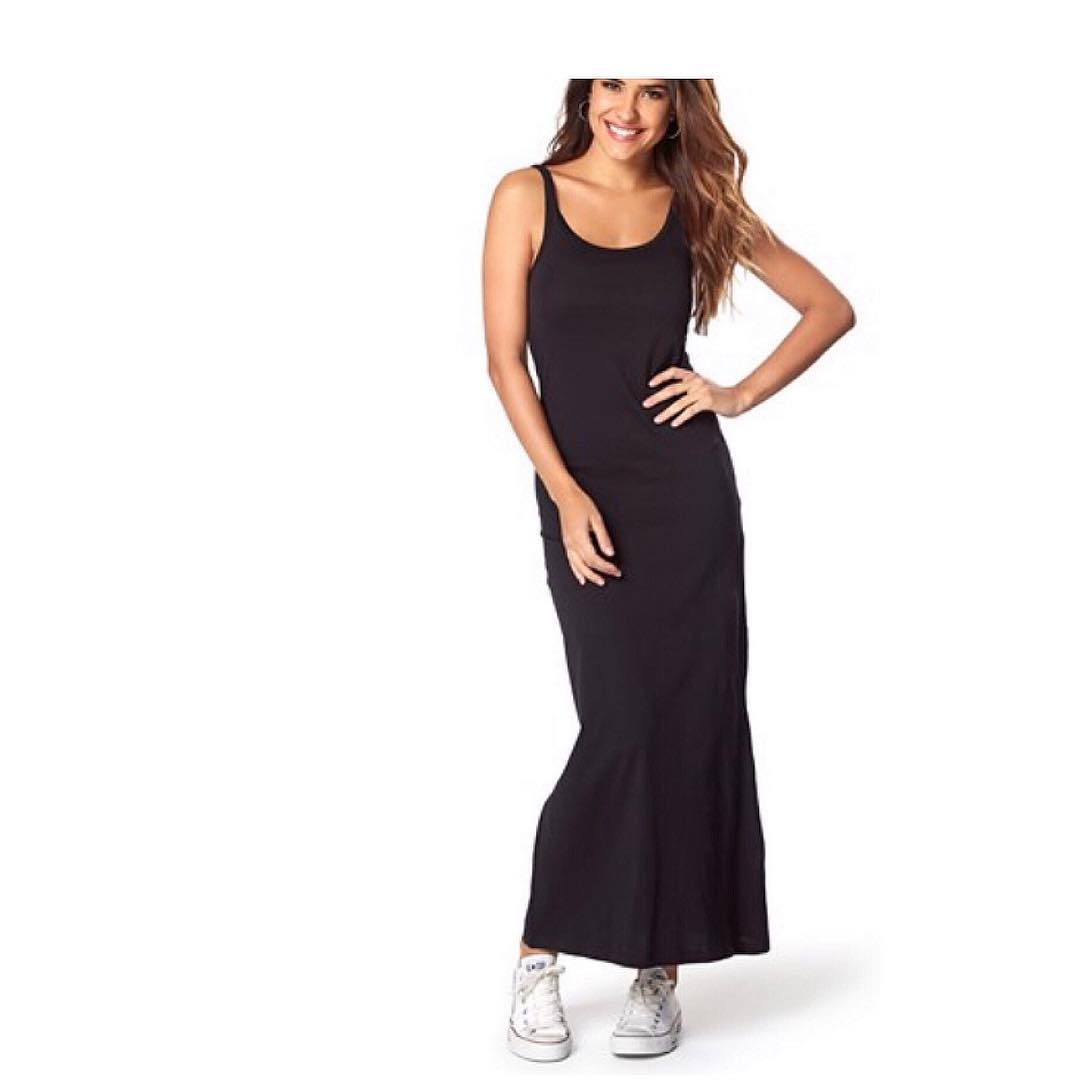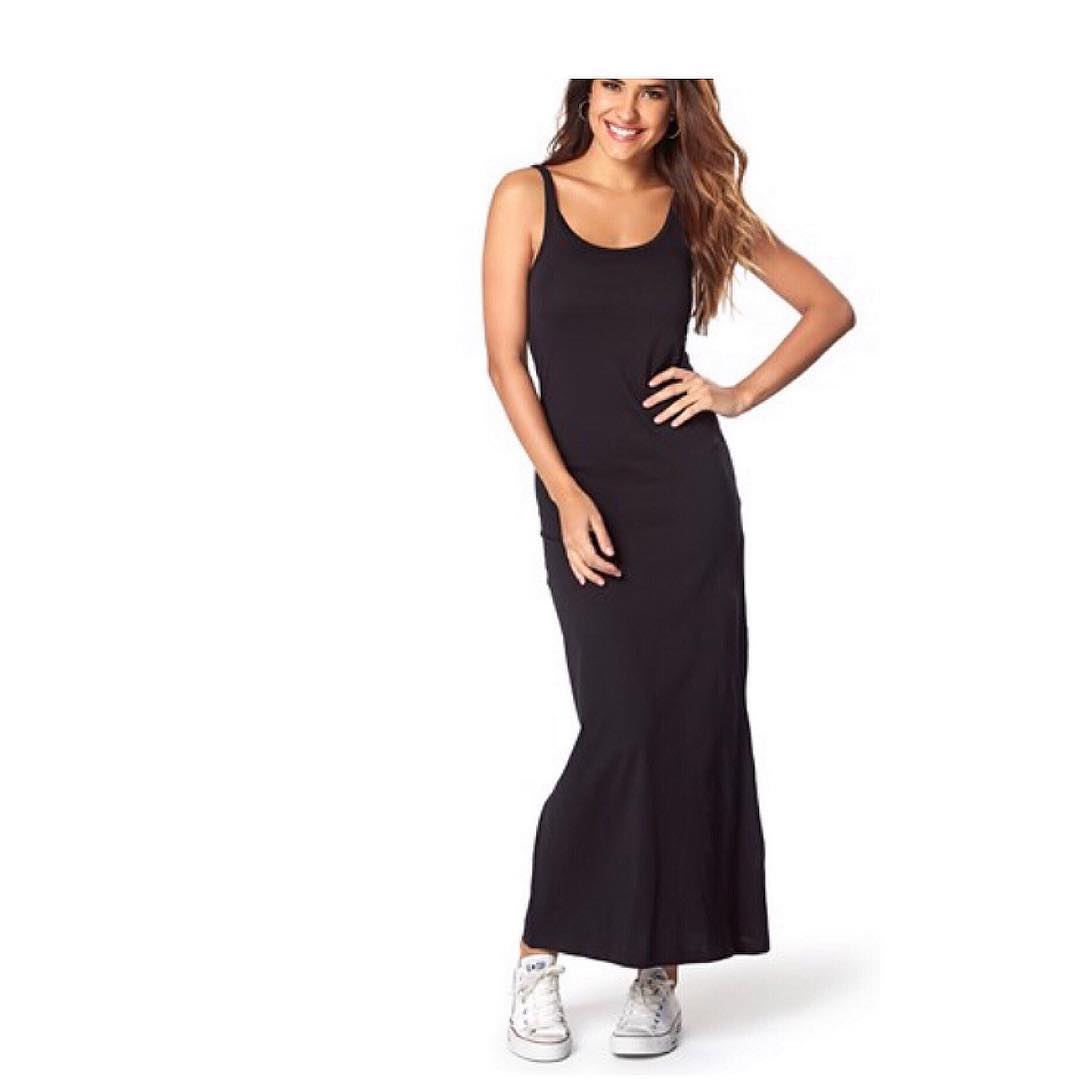 Everyone needs a casual black maxi dress in their wardrobe. Not only are they incredibly comfortable and super stylish, but they're also amazingly versatile too. You can dress them up by adding high heels and lipstick, dress them down by adding trainers or sandals, and wear your hair a number of different ways to finish the look. Add accessories for a touch of glam, or a baggy jumper for the perfect day to day style.
White Flowing Maxi Dress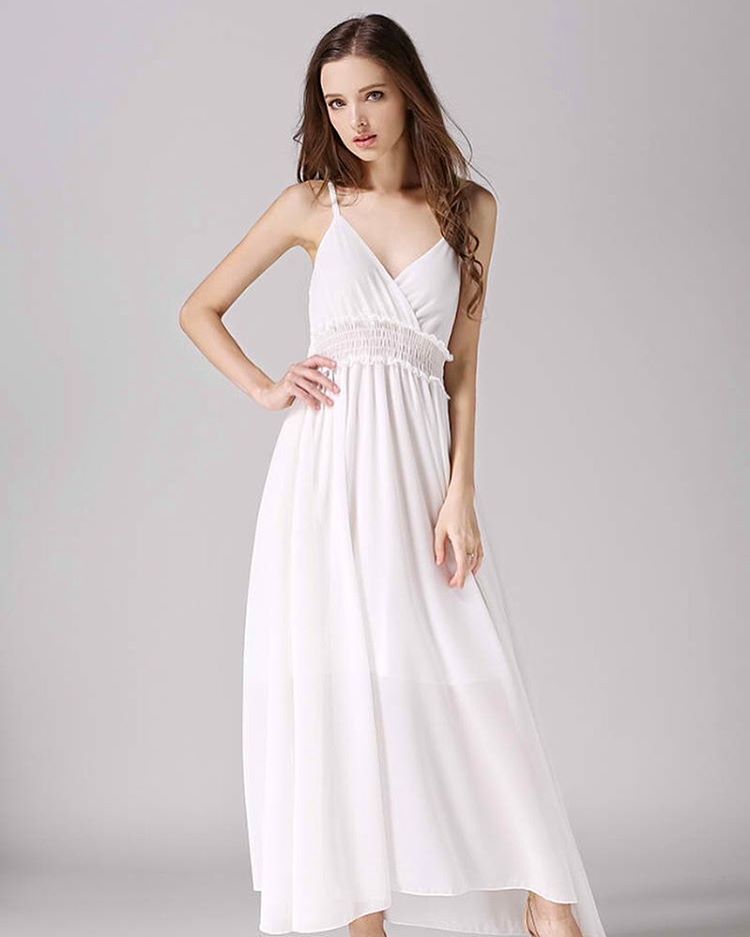 Nothing is better than a white maxi dress and a golden tan – which is exactly why a number like this should be working its way into your holiday wardrobe. This stunning maxi dress has thin straps, goes in at the waist and then works its way towards a flowing skirt, creating a gorgeous Grecian goddess vibe.
Which of these amazing maxi dresses is your favourite? Don't forget to let us know in the comments below!