The days are getting warmer and warmer. A new spring is coming! Have you got any ideas about what to wear in this spring? Your personal stylist wants you to catch up with the latest fashion trends, so today we would like to show you some trendy outfit ideas in order that you can be gorgeous the whole season. Just stay here and check out the gallery below and you will be more clear what the right outfits are for the spring . Enjoy!
via Stunning White Jumpsuit Outfit 
A simple white jumpsuit creates an effortless look. Whether for work or for date, a comfortable jumpsuit with a pair of high heels are always fantastic choice to go for!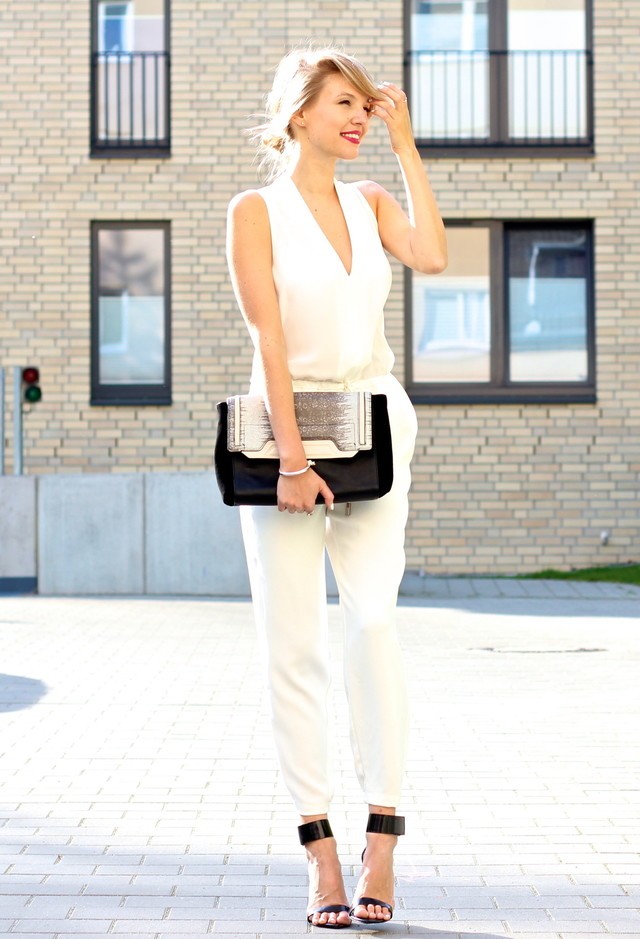 Trendy Ripped Jeans Outfit with White Blazer
In early spring, the days are still chilly on the morning and at night. So a classic blazer is what to need for a cool and warm look.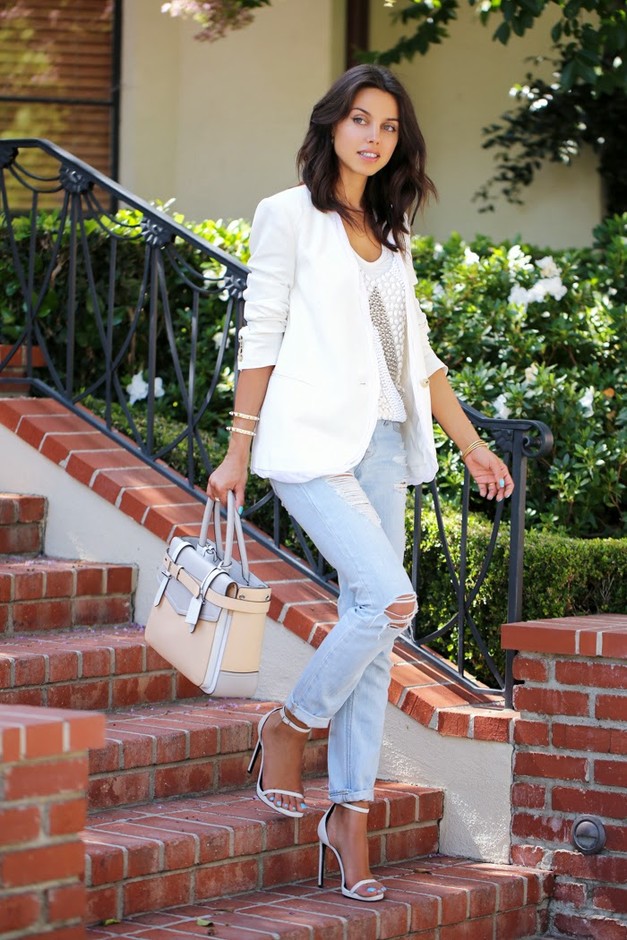 via Beautiful Printed Jumpsuit Outfit for Spring 
The soft chiffon texture suits spring and summer best and it makes women so feminine and charming. To get a more faddish look, you could pick up a printed jumpsuit to wear and don't forget to put on your sexy high heel sandals.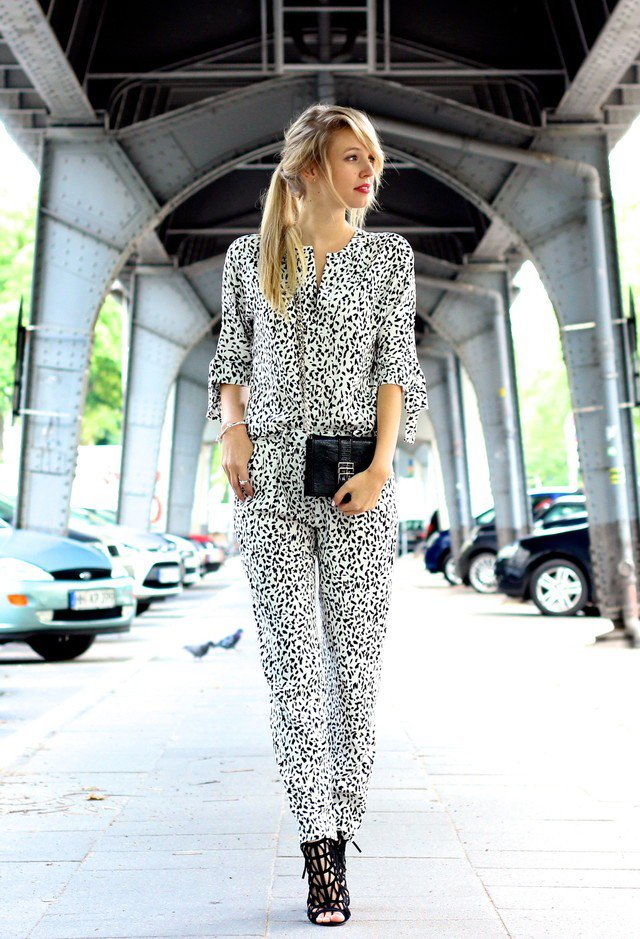 via Fashionable Denim Shorts Outfit for Spring 
Combine your lovely pink chiffon blouse with a cool black vest. Then, put on your casual denim shorts and black ankle boots. A simple yet stylish look is here. You can also wear some accessories for a chicer look.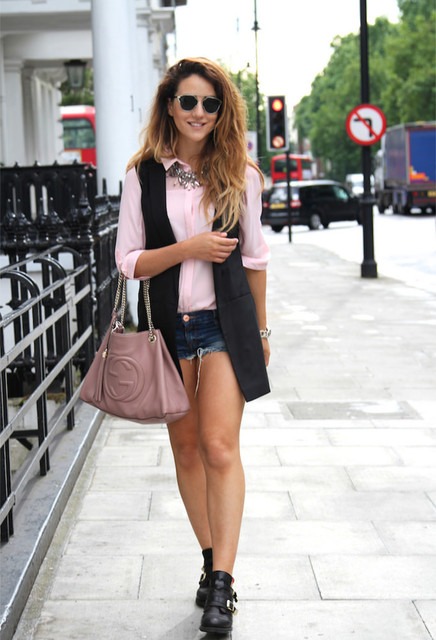 Chic Printed Jacket with Black Leggings via
The black and white outfits are the most classic and will never be wrong. Yet, if you want to upgrade your look, why not just  lay a stylish printed jacket over the plain white shirt?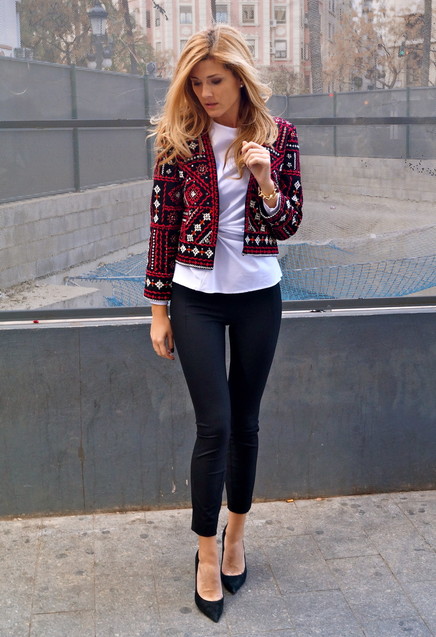 Pretty Maroon Dress Outfit for Spring via
Remember that a pretty dress saves you a lot of time to make a fabulous outfit combination. A beautiful dress and a pair of nice shoes are chic enough for a everyday look.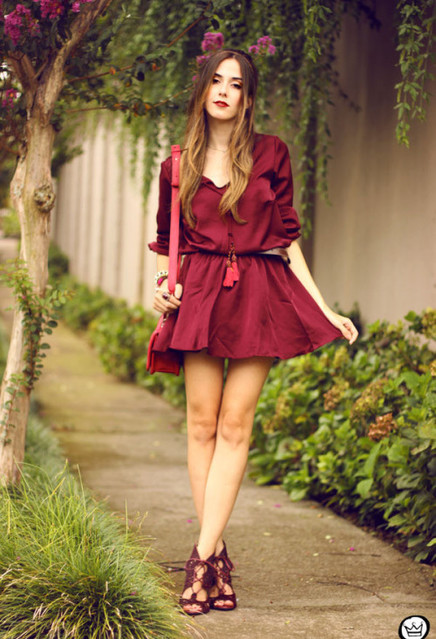 Casual Chic Sweater Outfit for Early Spring
via
The sweater is also a stunning piece for early spring. For a casual-chic look, you may wear a colored sweater together with jeans. Whether you finish the look with a pair of pumps or sneakers, the final look is effortless fashionable.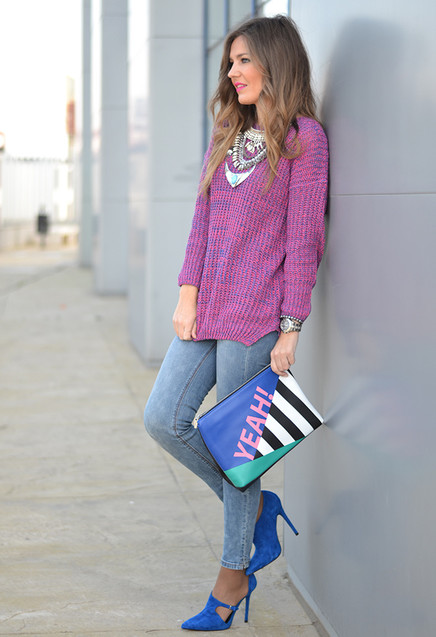 via Comfortable Spring Outfit with Leopard Shirt and White Sneakers
The sneakers are the best choice for a comfortable spring look when you go for a walk. Just a pair of black leggings and a leopard printed blouse will make an effortless chic outfit combination.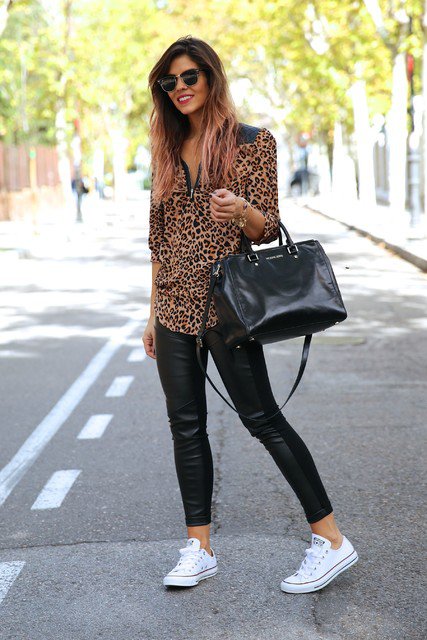 via Elegant Chiffon Mid-Skirt Outfit Idea with Black Leather Jacket
A stylish and proper outfit look for work! You need a chic black leather jacket and a pair of black pumps.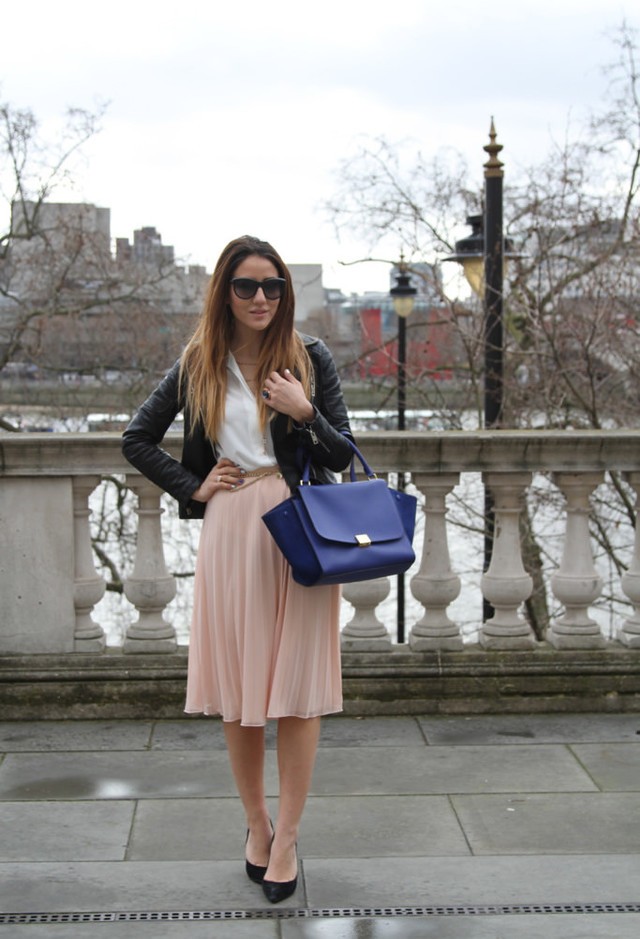 via Sexy Black Leather Pencil Skirt with White Crop Top
Super sexy! If you want to show off your wonderful body figure, then just go for it!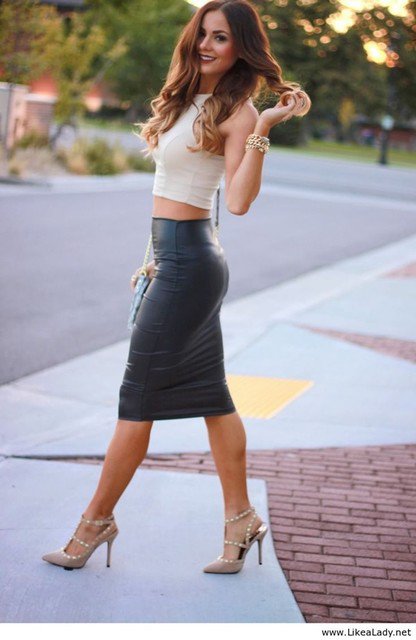 No matter you like to wear the dress outfits or the pants outfits, you should show the most beautiful parts of your body and take advantage of the clothes to cover the other parts in a smart way. The pictures below may offer more great ideas for you to learn how to get a right outfit combination for yourself.
  via Casual Chic White Blouse with Navy Blue Pants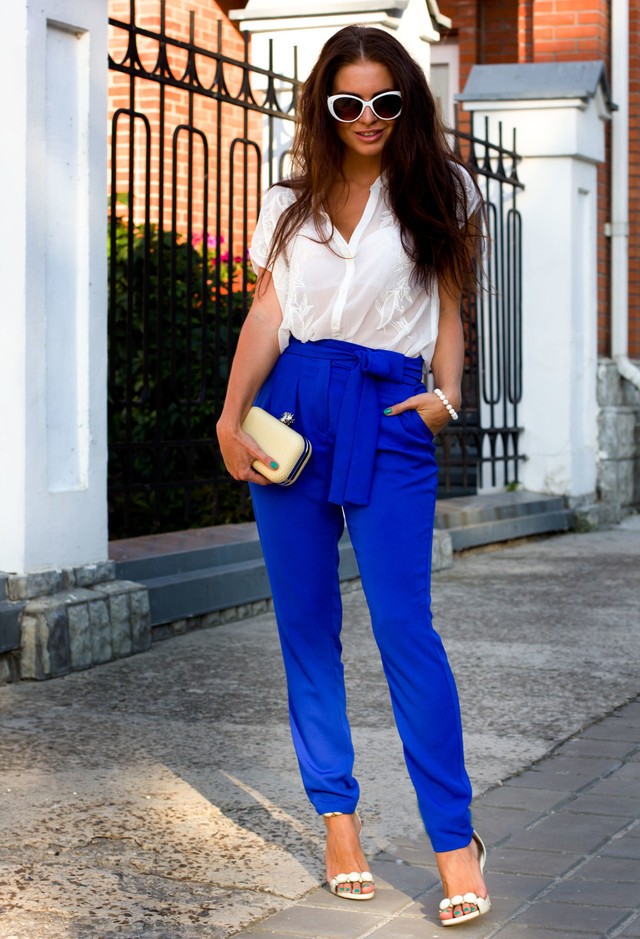 via  Fashionable Dress Outfit Idea for Spring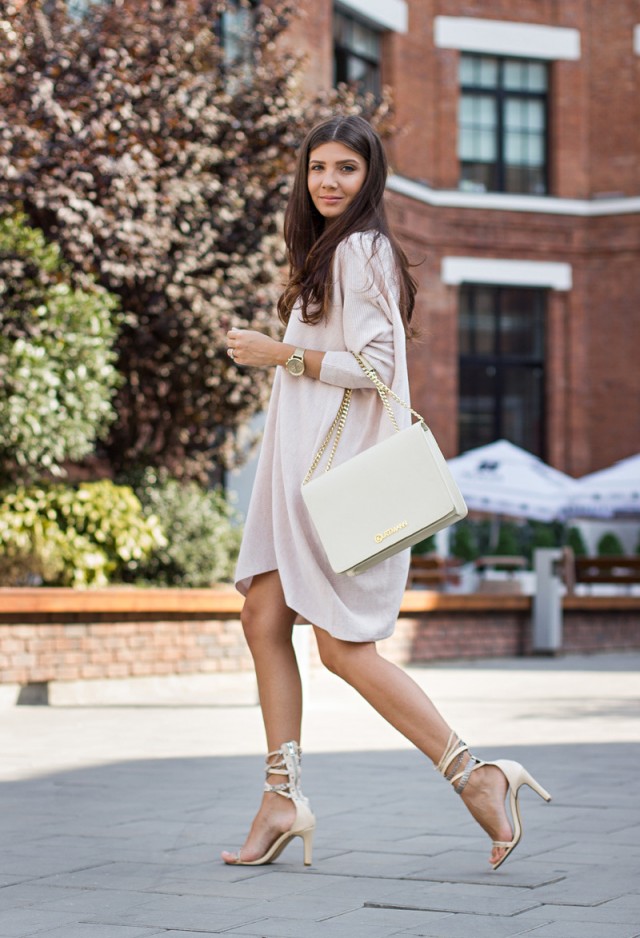 via Stylish Black Dress Outfit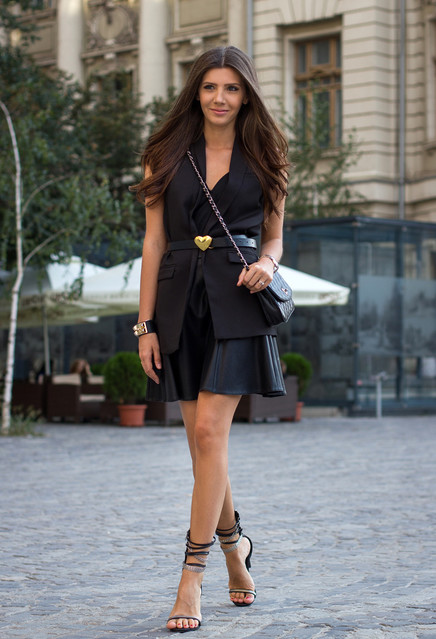 via Fashionable Spring Outfit Idea with Sweater and Skort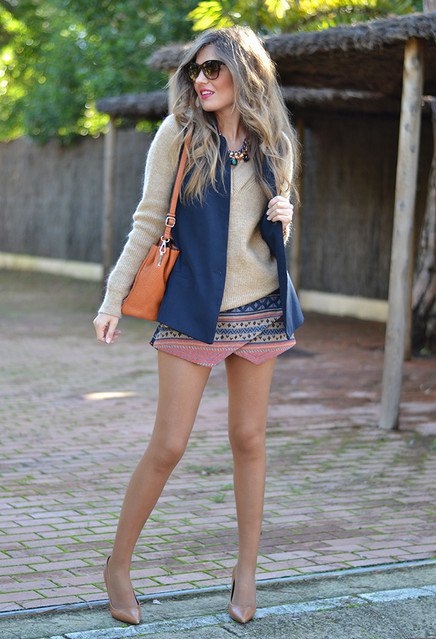 via  Lovely White and Pink Outfit Idea for Women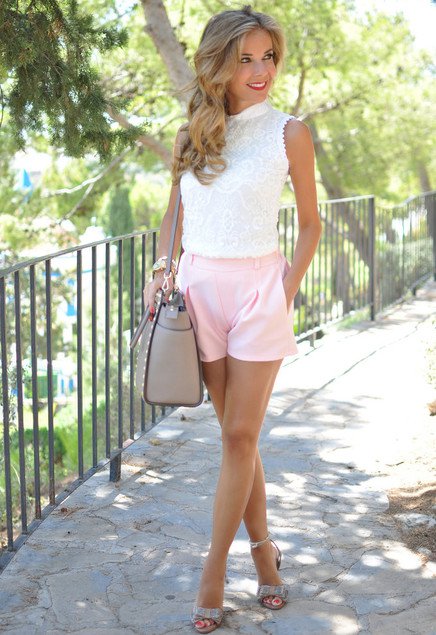 via Chic Denim Shorts Outfit Idea with A Blazer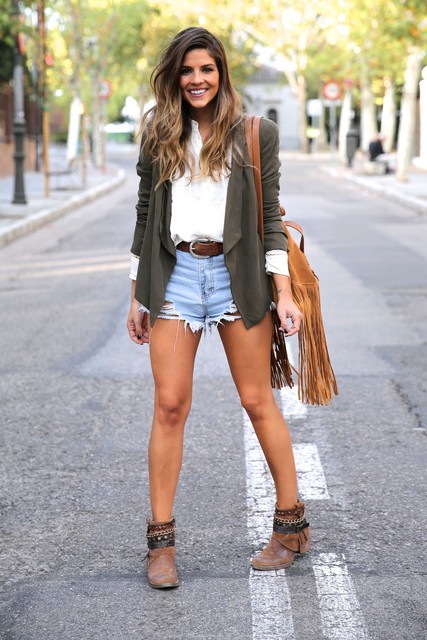 Cute White Dress Outfit for Young Women
  via Fashionable Outfit Idea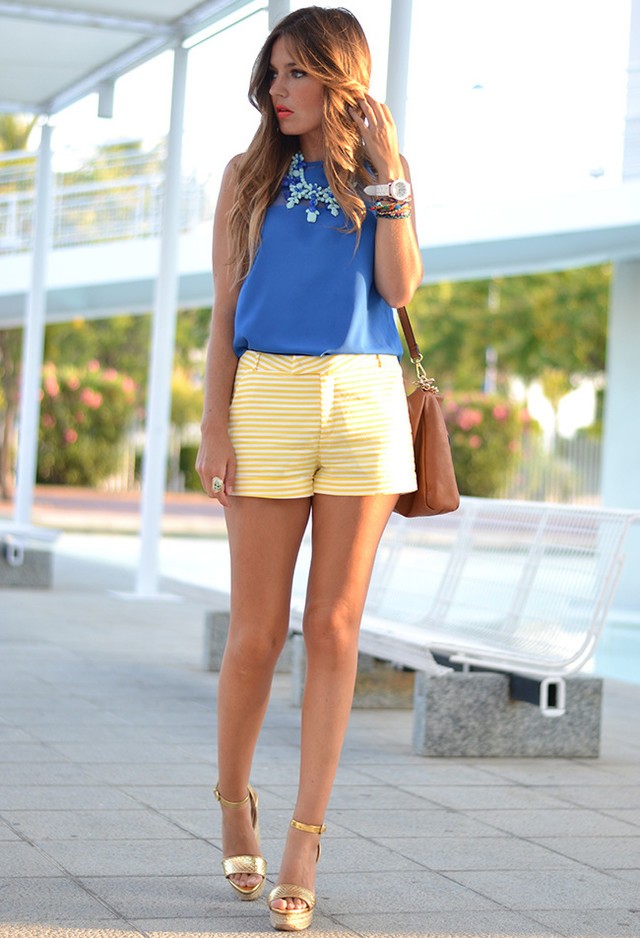 via Casual Chic Outfit Idea with Ripped Jeans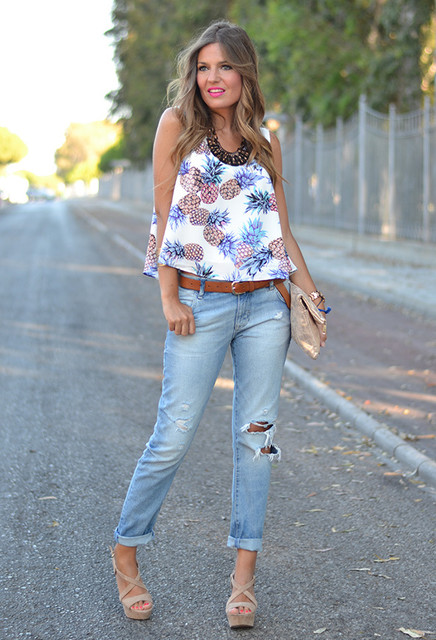 via Pretty Pastel Coat with Ripped Jeans for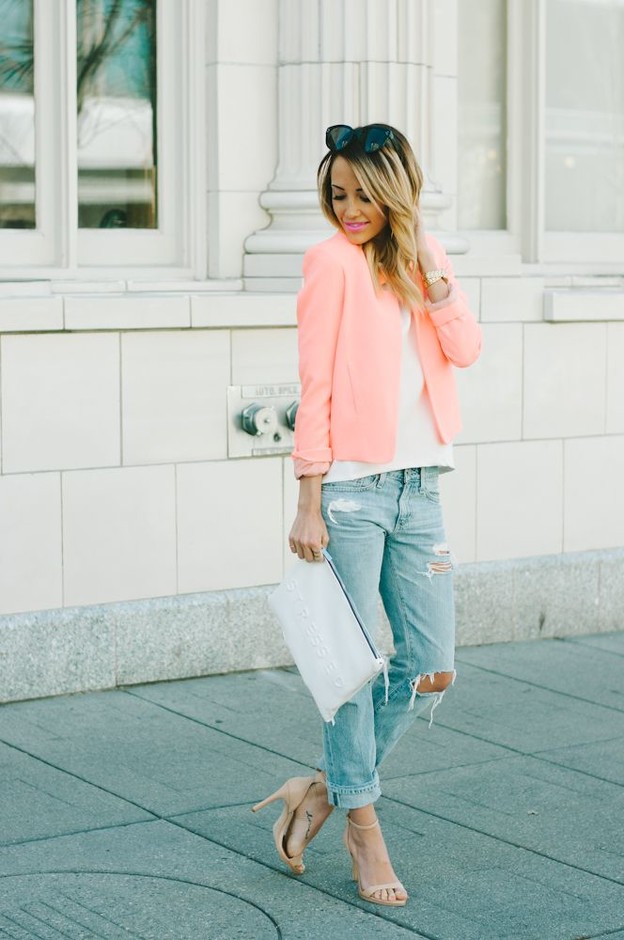 via Fashionable Skirt Outfit Idea for Work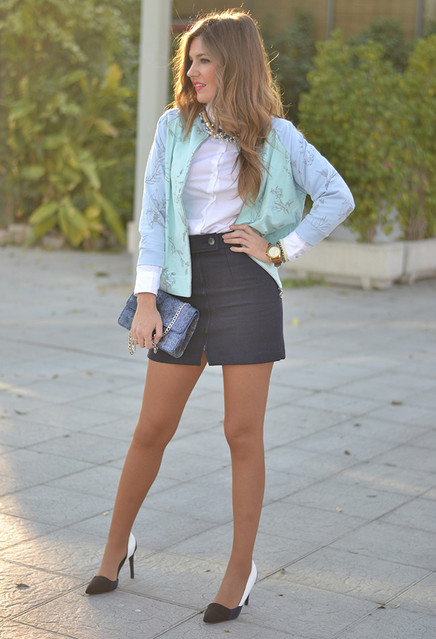 via Casual Outfit Idea for Spring