For many brides to be out there, a wedding without their bridesmaids is out of the question. When it comes to styling and planning the details of the wedding, bridesmaid accessories are just as important as those worn by the bride.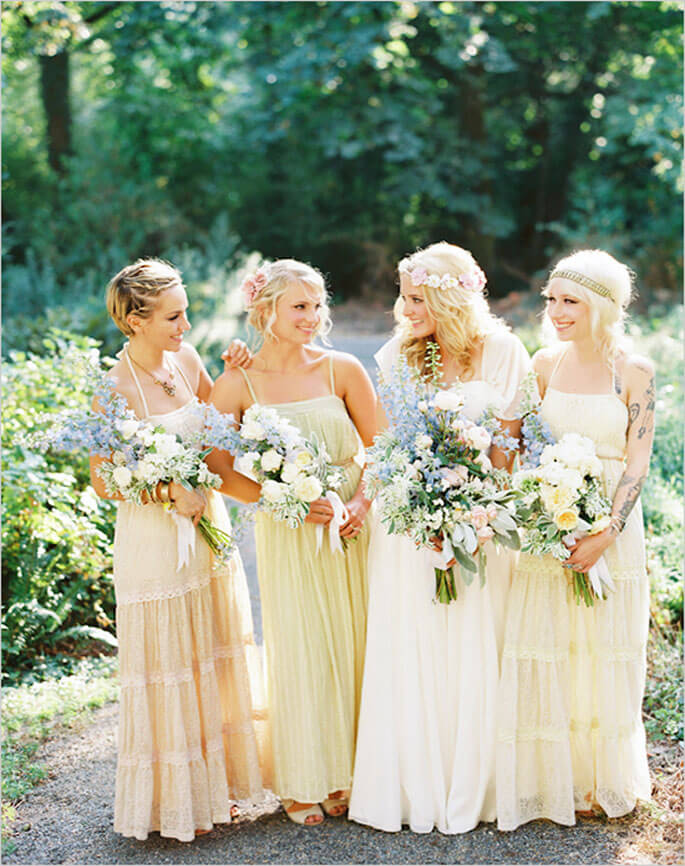 The new trends spotted for the 2018 nuptial season are lovely. They inspire a fresh note along with an air of freedom from the rigid conventions of wedding styles. Of course, bridesmaid accessories depend largely on the type of ceremony and wedding party the groom and bride are planning. Nonetheless, the basics remain.
1.      Dreamy Tiaras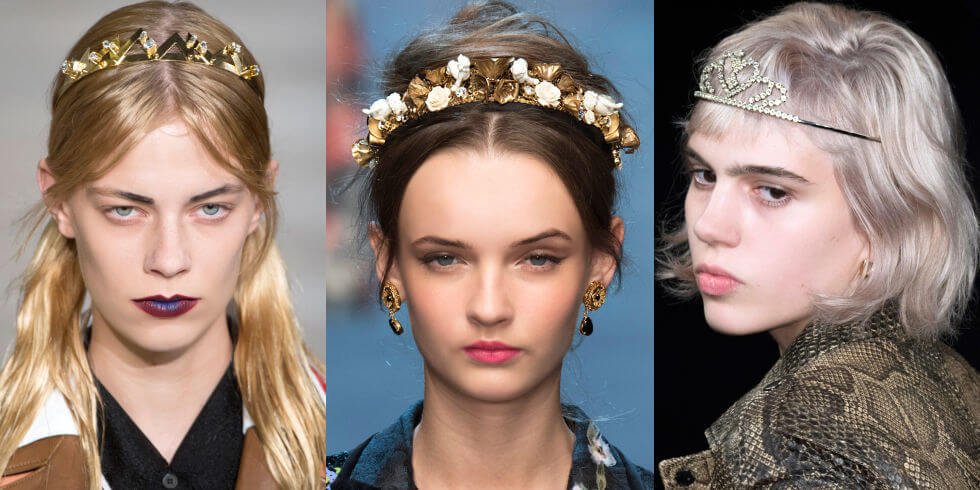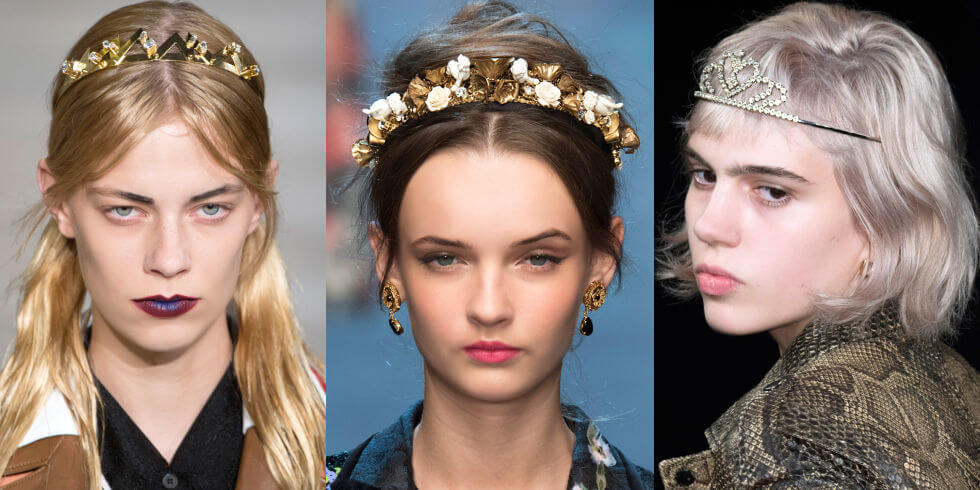 Tiaras make wonderful jewelry pieces for brides and bridesmaids alike. Luckily, this year's trends are all about dreamy tiaras that lend their fairytale charm to all who wear them. The most fashionable tiaras to be worn by the bridesmaids to be are the mermaid tiaras or the bejeweled princess-like tiaras.
Pearls, gems, and tiny accent stones are all featured with these accessories in 2018. If you consider these as an option for your bridesmaids, choose the dreamy tiaras that add a subtle note of sophistication to their look. Depending on the dresses and their color, tiaras are the perfect way to make a nuptial fashion statement.
In addition to bejeweled tiaras, flower power makes a welcome comeback. Natural flowers seemingly carelessly braided in tiaras are the dreamiest of them all. If you're planning a garden wedding ceremony, natural flower tiaras are the perfect addition to your bridesmaids' accessories list.
2.      Minimalist Jewelry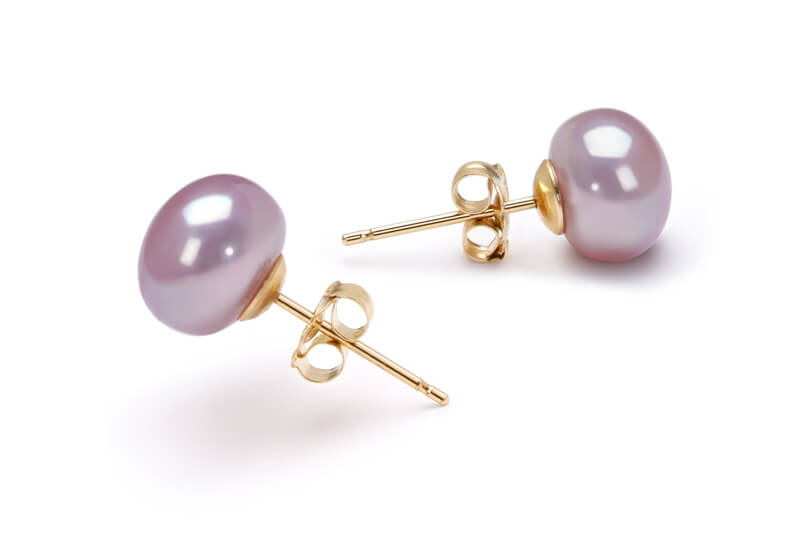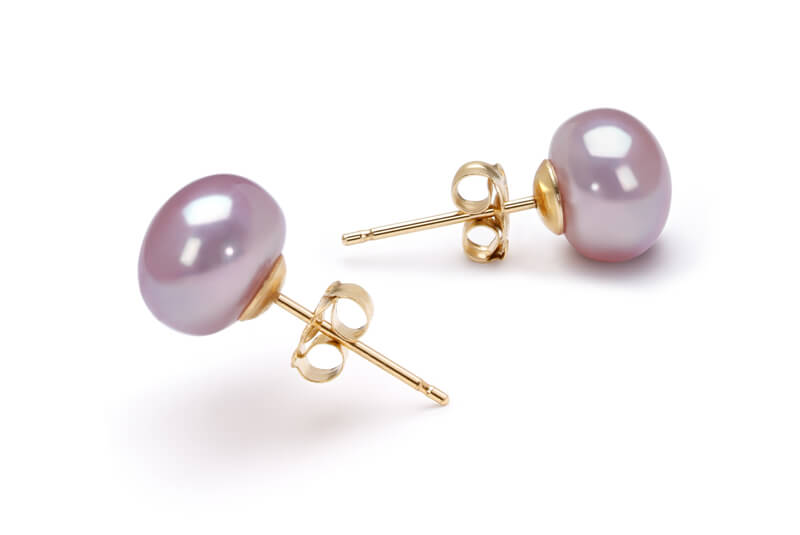 This year's bridesmaids will be seen wearing as little jewelry as possible. When they do, the trends dictate that the jewelry items are minimalist and have that specific feminine soft edge that renders them so perfectly unique.
For instance, a pair of pearl stud earrings adorning the bridesmaid's earlobe also helps create the bare, natural look of the 2016 bridal trends. Recreating this poetic look will be pretty easy with such dreamy jewelry items. A thin, simple silver chain with an almost weightless pearl pendant is equally effective.
Such dreamy jewelry items may contrast with the studied construction of bejeweled princess tiaras. Nonetheless, it's this effect that you're after. In the search for ever fresher wedding trends, designers have come up with this type of contrast that offer a natural glow while emphasizing just one item in the entire outfit.
3.      Pantone Colors of the Year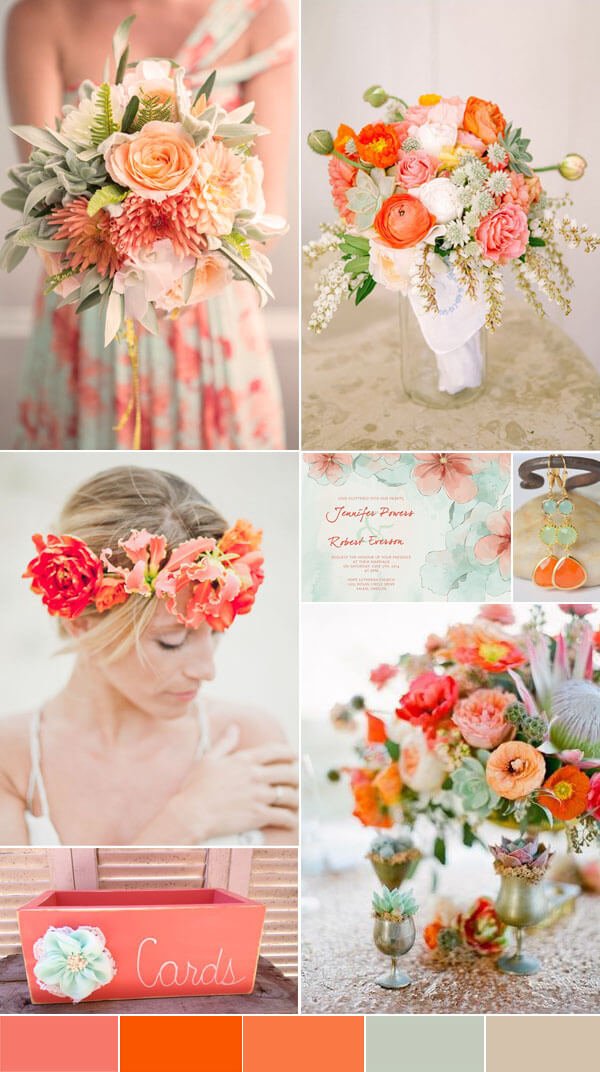 Colors always set the trend, even when it comes to each year's nuptial seasons. Most brides will opt for white as the color of the dress they will remember for the rest of their lives. From this perspective, bridesmaids may be just a bit luckier as they have a wider choice.
2018's colors are incredibly fresh and joyful. Choose between rose quartz, peach echo and fiesta for rosy hues. Serenity, snorkel blue and limpet shell are your blue hues for this year. Buttercup and iced coffee add the delicious candy notes to bridesmaids' dresses, shoes, quirky bridesmaid accessories and beyond. Lilac Gray and green flash are the last options of the Pantone color palette to work with this year.
These fresh lively colors may be used in décor, centerpieces, styling accents and… bridesmaids accessories. There are already plenty of collections that feature everything from the latest bridesmaid dress trends to shoes in the Pantone colors of the year.
4.      Flower Bouquets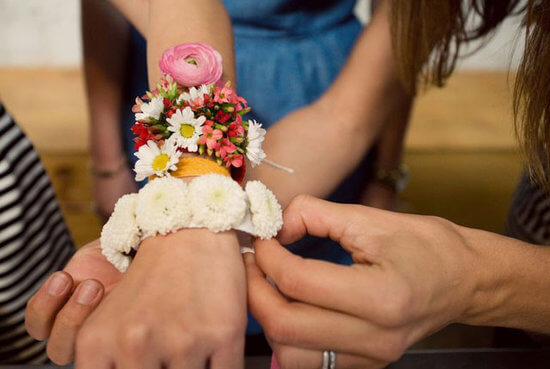 Flower bouquets aren't reserved for the bride to be and for the centerpieces anymore. With the latest trends, flowers make a fantastic appearance worn as accessories by bridesmaids.
We've already mentioned the flower tiaras. Well, natural flowers also look great around the wrist. Tiny bouquets that resemble jewelry can be worn as a bracelet, particularly if they're kept together by a chic and elegant silk ribbon.
Artificial flowers work just as well. Nonetheless, 2018's bridal season is all about natural looks, a bare feeling, and freshness. Why not take advantage of it and choose some long-lasting flowers that will adorn the wrist while offering a fresh floral perfume note at the same time?
Flowers team up beautifully with this year's Pantone colors too. They pair up perfectly with the entire palette, from the minty tones to the rosy and candy ones.
These are the most important four trends when it comes to 2016 bridesmaid accessories. Tiaras, flower bouquets worn as jewelry, and minimalist jewelry items instead will help any bride to plan this year's perfect stylish wedding.