Baby pink hairstyles have swept the fashion scene and by the looks of things, this candyfloss colour doesn't seem to be going anywhere. Pastel shades have been growing and growing in popularity, and Styles Weekly just adore them. Pastel pink might just be our favourite pastel colour of all. We've gathered 10 beautiful baby pink hairstyles for your inspiration. Which look will you go for?
Peach to Pink Ombre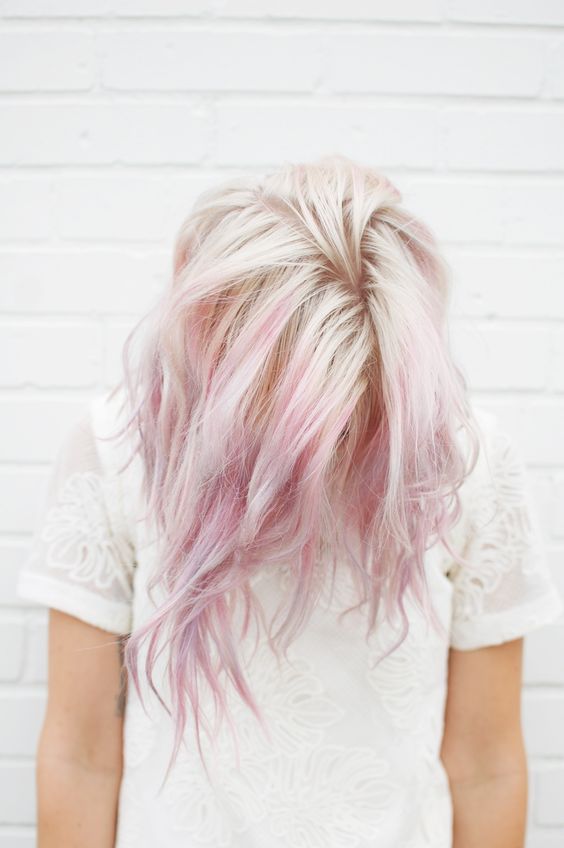 Why not start by introducing pink into your hair through an ombre transition? Steal this lady's style by dying the roots of your hair a pretty peach colour. Use the fashionable ombre colour technique to blend it seamlessly into a baby pink. Part your hair to the side and loosely tousle it. Running your fingers through it will give it a fabulous voluminous finish.
Candyfloss Pink with Plait Braid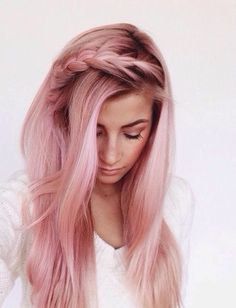 If your hair is long and luscious, adding a bubblegum pink dye can truly bring it to life. Choose your favourite pastel shade of pink and opt for it all over. Make sure it's light and vibrant for a true pastel sheen. Loosely curl your hair for a soft wave. Then take one section of hair and plait it, wrapping it around the opposite side of the head to create a braid.
Ombre Half Up Half Down Bun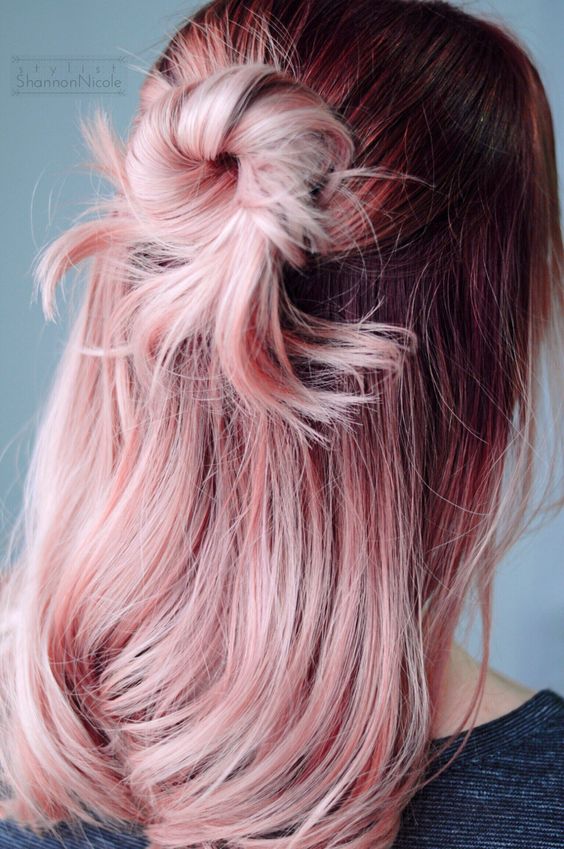 Recreate this gorgeous casual style with ease! Dye the roots of your hair a beautiful cerise pink. Using the amazing ombre technique, blend to a bubblegum pink at the ends. Curl the ends of your hair under for a bouncy finish. Taking the top section of hair, pull it back into a bun and twist. You get a fabulous half up half down bun style which is totally on trend!
Cotton Candy Pink with Loose Tousles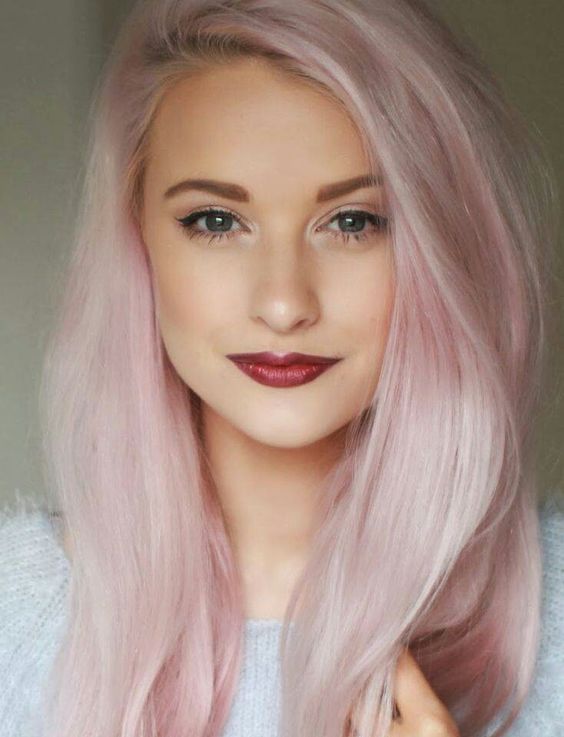 Cotton candy pink is such a pretty shade, we really can't get enough of this beautiful look. To recreate, keep your locks long. Opt for a deep side parting, and a bright, pale shade of pink. Add very slight waves from top to bottom, creating a wonderful and voluminous look. Loosely tousle with your fingers for a fantastic finished effect.
Straight, Sleek and Pink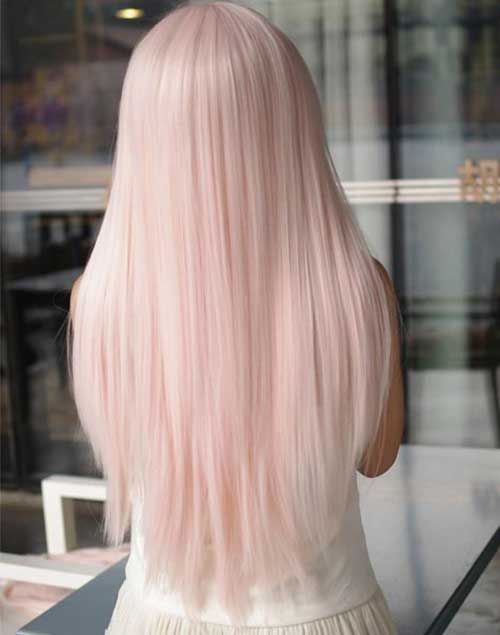 Straight hair can sometimes be the best way to show off truly beautiful locks. To recreate this pale pink look, do as follows. Firstly, dye your hair the prettiest bright pale pink you can find. Keep your hair long so that it cascades down your back. Extensions will work here too! Keep your hair poker straight to show off the prettiest colour we ever did see.
Tousled Candy Pink Locks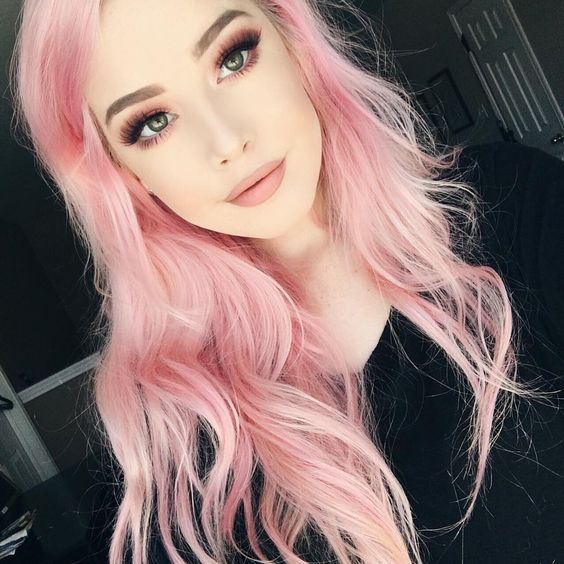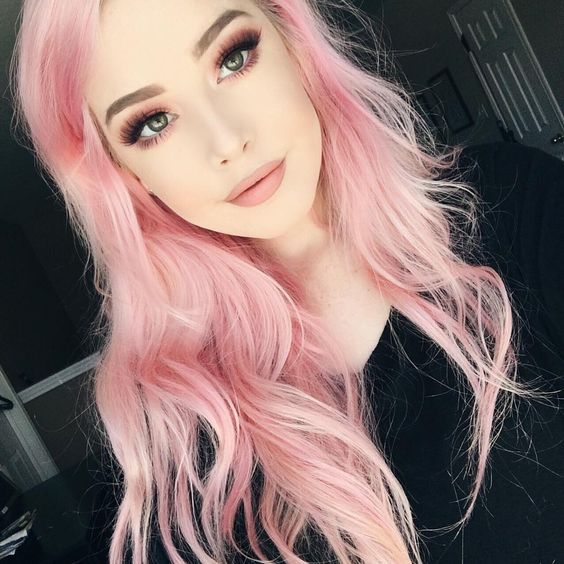 Tousled hair might just be our favourite, which is why we had to include this gorgeous image. Recreate this look by working a pretty bubblegum pink dye throughout your hair. Part it at the side and cut shorter layers around the front to frame the face. Loosely curl the ends and tousle for a rough rock chick effect which is oh so stylish.
Glossy Pink and Barrel Curls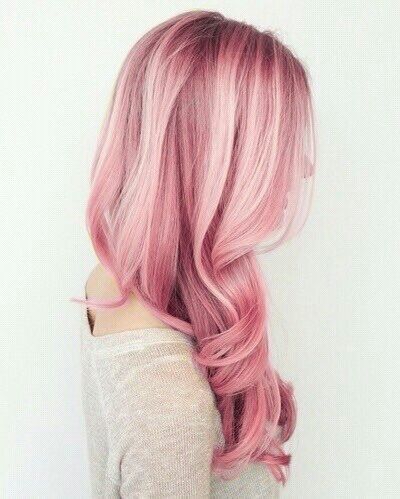 Barrel curls are the perfect hairstyle for special occasions or parties. They look particularly good on bright pink hair -as this lady proves. Her beautiful pink hair is shiny and glossy. Once you've dyed your hair pink, curl the ends of the hair in tight barrel curls. From the ear length down, ringlets will bring your hair to life.
Pale Pink Long Bob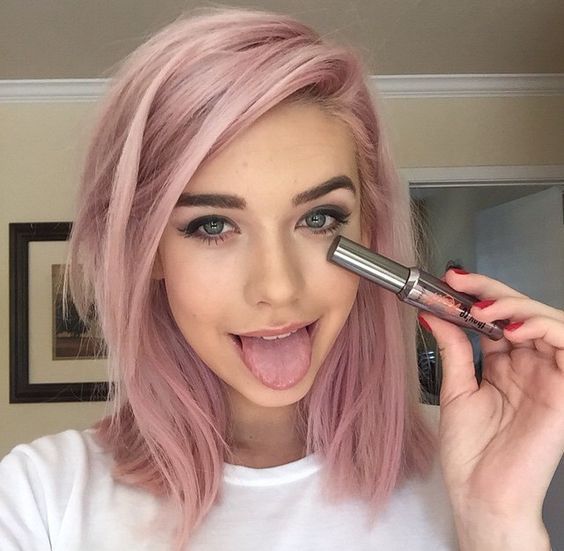 Pink hair looks so incredible, it works on any hairstyle! To recreate this style, chop your hair into a medium length bob. Keep the hair roughly around the shoulder length level. Work a deep side parting in for a fabulous sweeping effect. Keep the layers shorter around the front of the face. Add rough tousles to the hair for the perfect end result.
Baby Pink Ringlets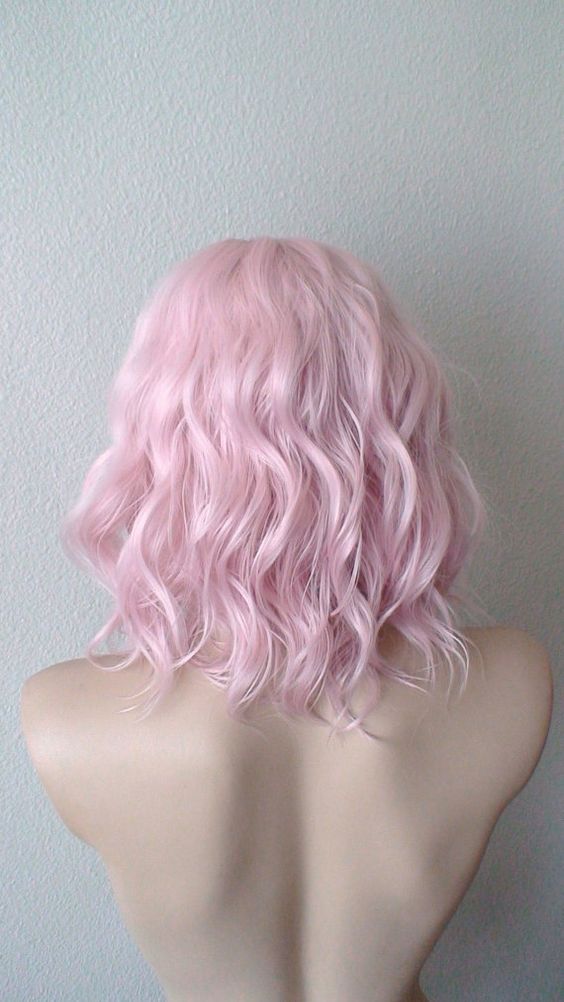 Tight ringlets add a bounce and lift quite unlike any other, as this wonderful lady proves with her stunning hairstyle pictured above. Chop your baby pink hair around the shoulder length. Using straighteners or curlers, work tight ringlets from the top of your hair to the bottom. Run your fingers throughout to accentuate this gorgeous style.
Baby Pink Beach Waves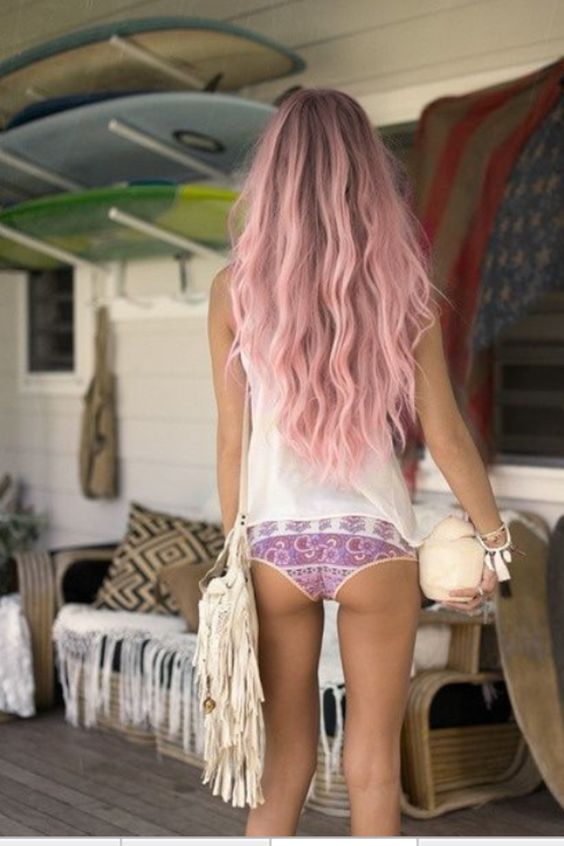 Beach waves are truly brought to life by a pop of pretty pastel pink. Dye your luscious long locks your favourite shade of pastel pink. Dye the tips a white blonde if you wish for an ombre style. Add lots of big curls from top to bottom and be sure to tousle roughly and spray for a fantastic beach look.
Regardless of your chosen hairstyle, opting for a pretty baby pink colour will see that you're both super fashionable and totally on trend. It suits so many skin tones and is a gentle introduction to brightly coloured hair which we simply cannot get enough of. Let us know which one of these looks is your favourite in the comments below!