Wedding Hairstyle Ideas: This fabulous natural look is a classic that always looks great, and here it's been updated with the latest trendy touches!
Beautiful Wedding Updo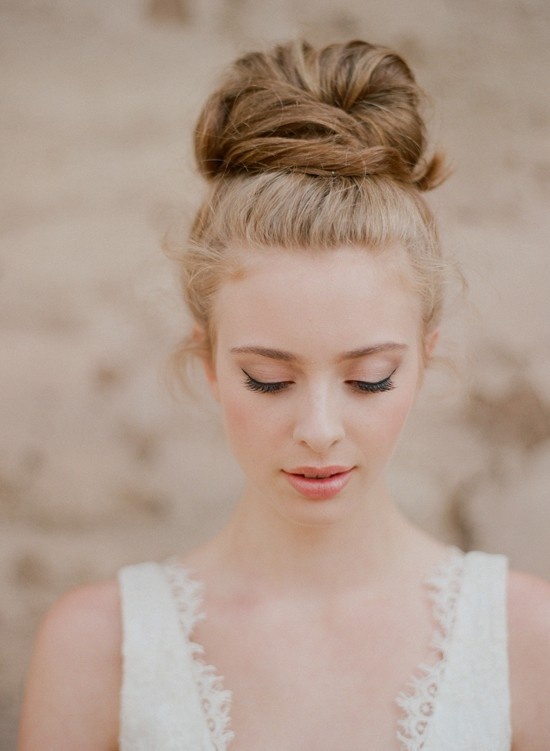 We're going to come out and say it: we love buns. Classic, chic bun hairstyles for your wedding day, that is. The hair is brushed back from the forehead and sides and fixed at the crown in a bun.  In this version, the hair is styled backwards into a chignon that is more vertical than the 'doughnut' bun, producing lots of lovely height at the crown.  Two strands of hair cover the fastener and add texture and movement on the top.
The pretty wisps around the sides of the head casually soften the hairline, in this totally trendy take on the topknot.  Completely on-trend for the current season this versatile, sophisticated style is suitable for any occasion!