If you're preparing to have a summer wedding, as you're in the process of putting all of your plans together so that your day goes just right, don't forget one very important detail: packing for your tropical honeymoon!
Although the wedding day is when you'll publicly declare your love to one another before family members and friends, it's on your honeymoon when you'll be able to get some much needed rest, relaxation and…um, other stuff too!
In order to make packing for your honeymoon easier, here are some must-haves to put into your bag. Things that will keep you looking so amazingly hot as you try and stay…cool.
1. Wedding night lingerie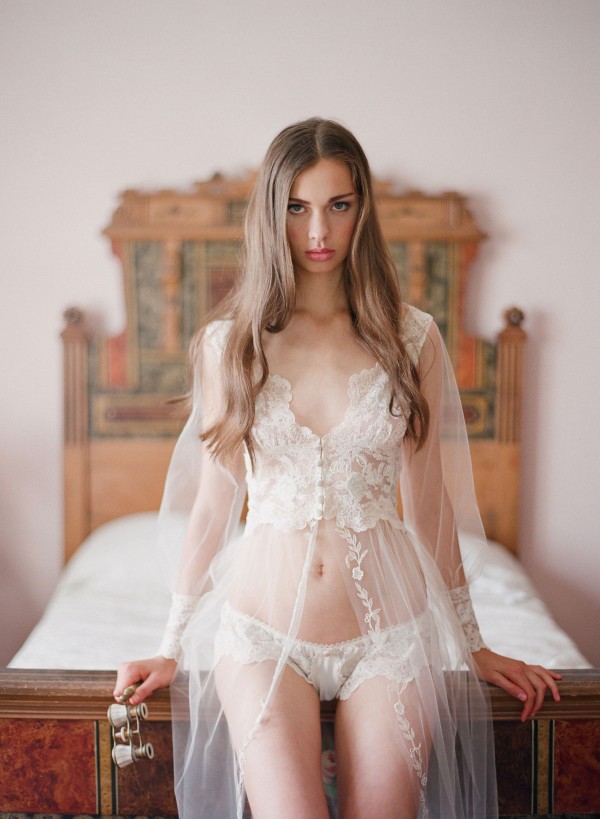 Whether you officially spend your wedding night at home, a hotel close to home or at your honeymoon location, still pack up some wedding night lingerie. If it's sexy enough, your honey will never get enough of looking at it.
2. Super sexy romper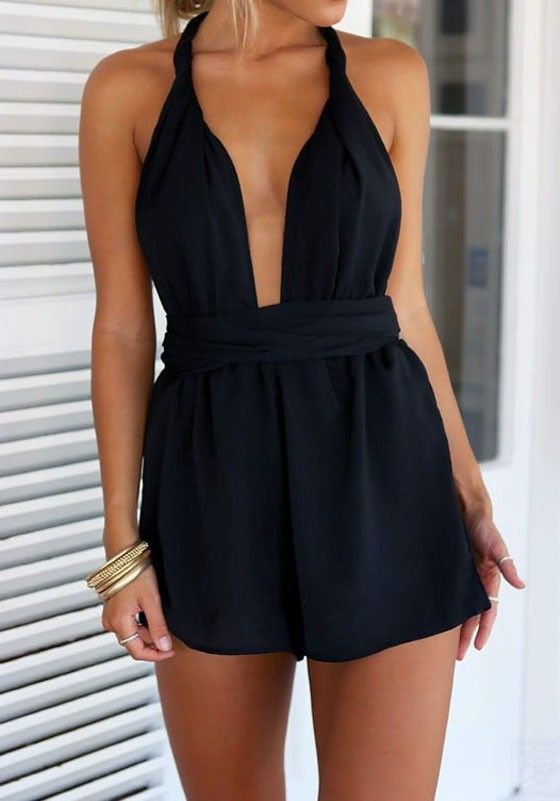 For those nights when you plan to have dinner on the beach, you'll need a sexy romper like this one. It's perfect for the summer heat, plus it will make you look so good.
3. Neon bandage bikini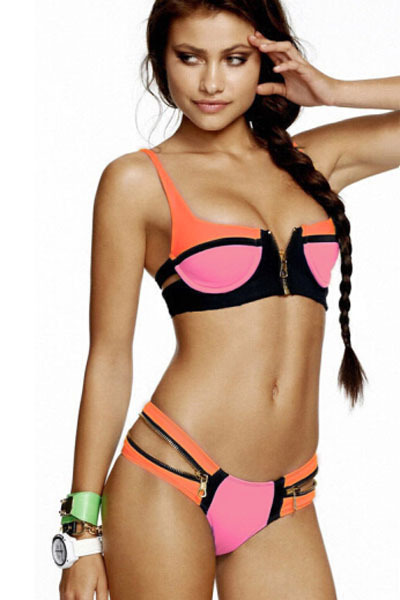 Of course you're going to need some swimwear. Two things that are big this season are neon colors and bandage style. As you can see, this bikini blends the two quite well.
4. Tank tops

On the days when you want to do nothing more than lounge around on your hotel's deck, you'll need some tank tops.
5. A few cut-off jean shorts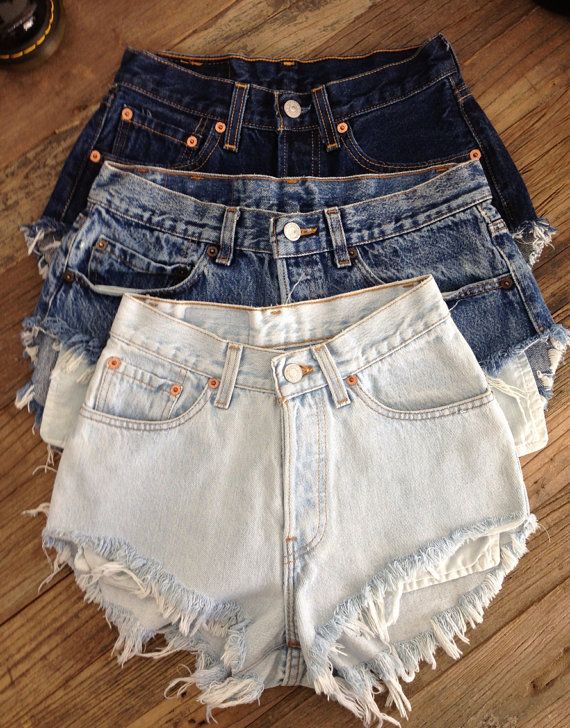 And then you'll need some cut-off jean shorts to go along with them.
6. Gladiator sandals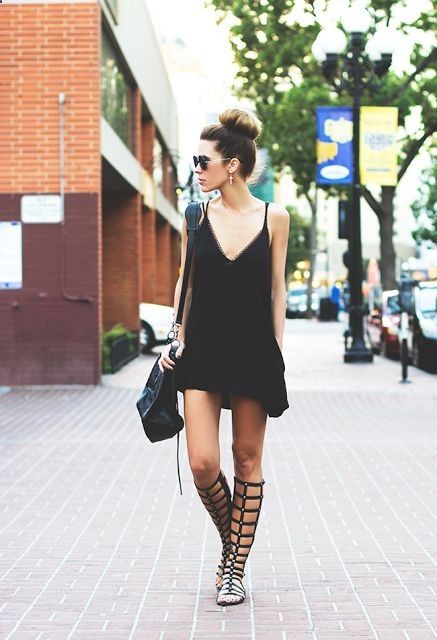 Sandals are essential for a tropical location. You'll definitely be on trend with a pair of gladiator ones like these.
7. Animal print monokini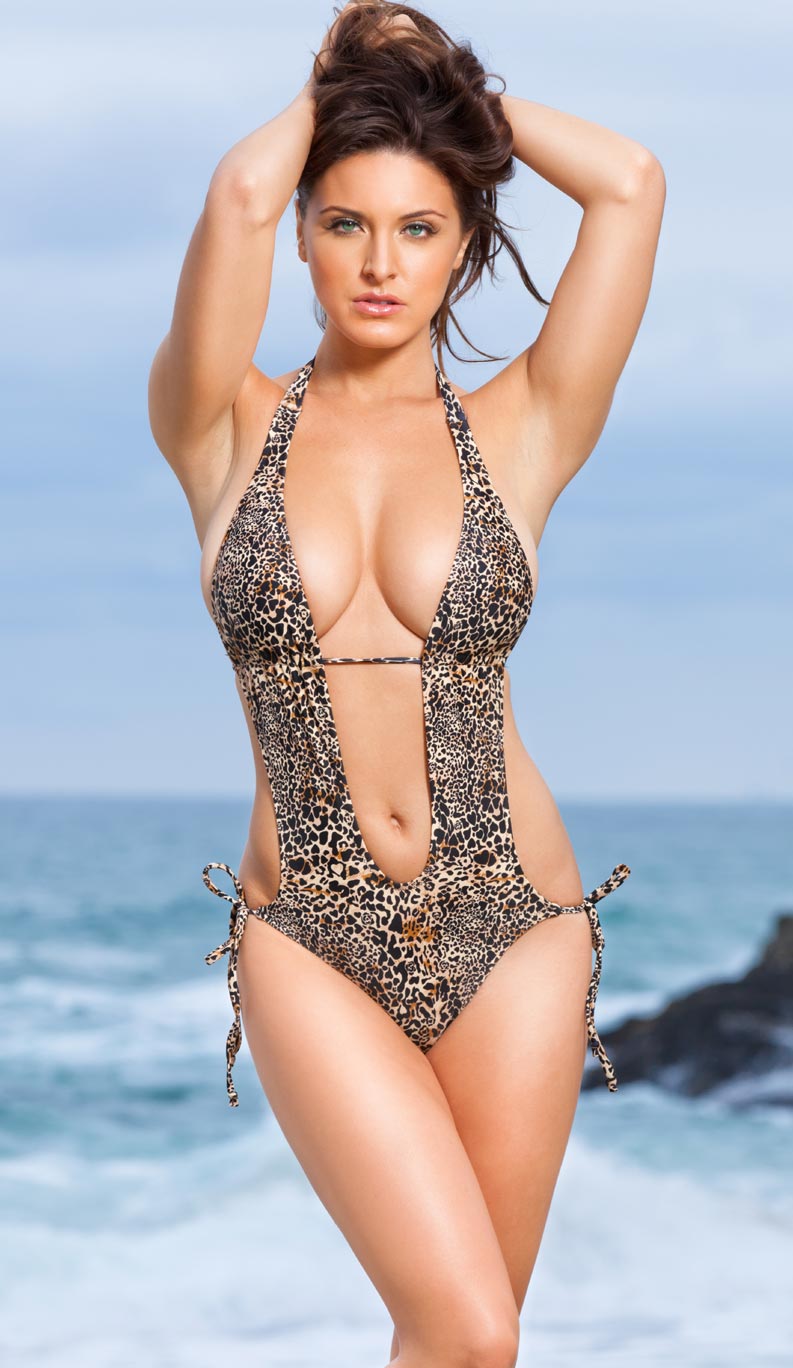 Whether you plan on getting in the water or just doing a little laying out, your man will not be able to keep his hands off of you if you're wearing an animal print monokini like this one.
8. Long sleeve romper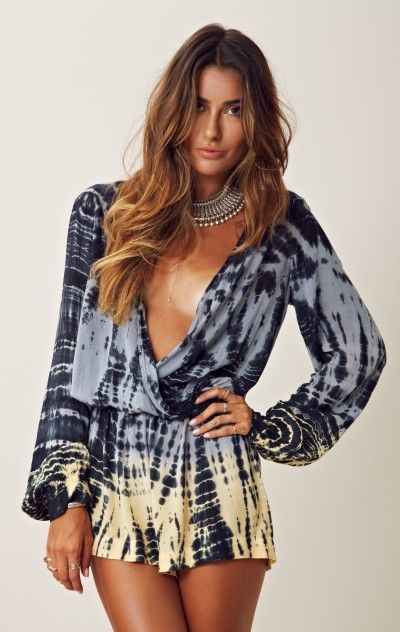 This is another cute romper to bring along. It's ideal for the nights when there's a bit of a cool breeze.
9. Fringe kimono jacket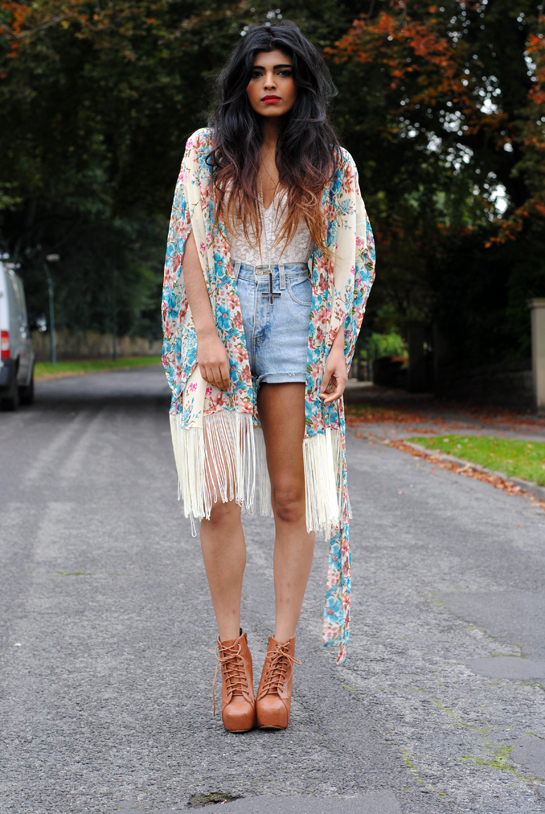 The Bohemian look is in. If you're someone who likes it, bring a fringe kimono jacket along. It's the perfect addition to your tank tops and jean shorts (and gladiator sandals).
10. Little white halter dress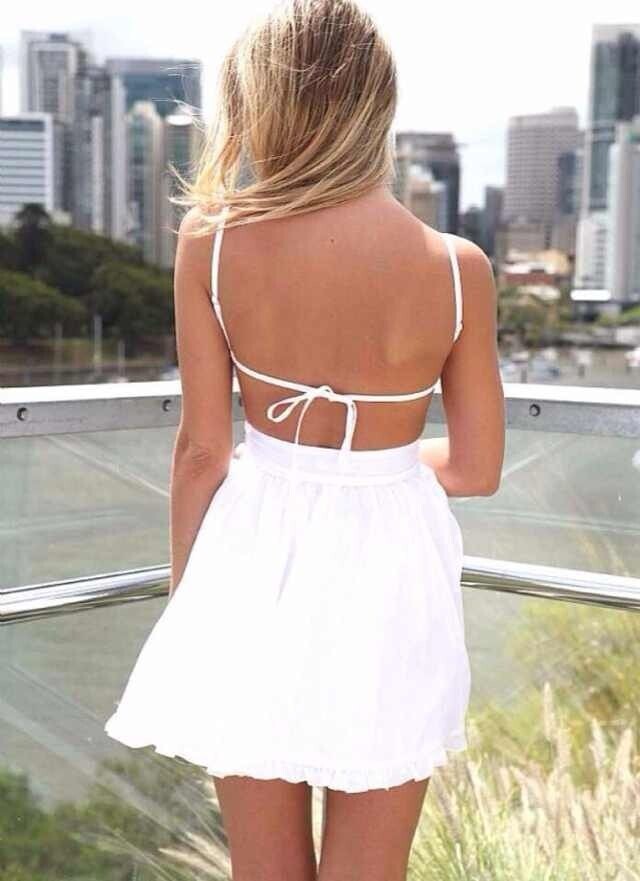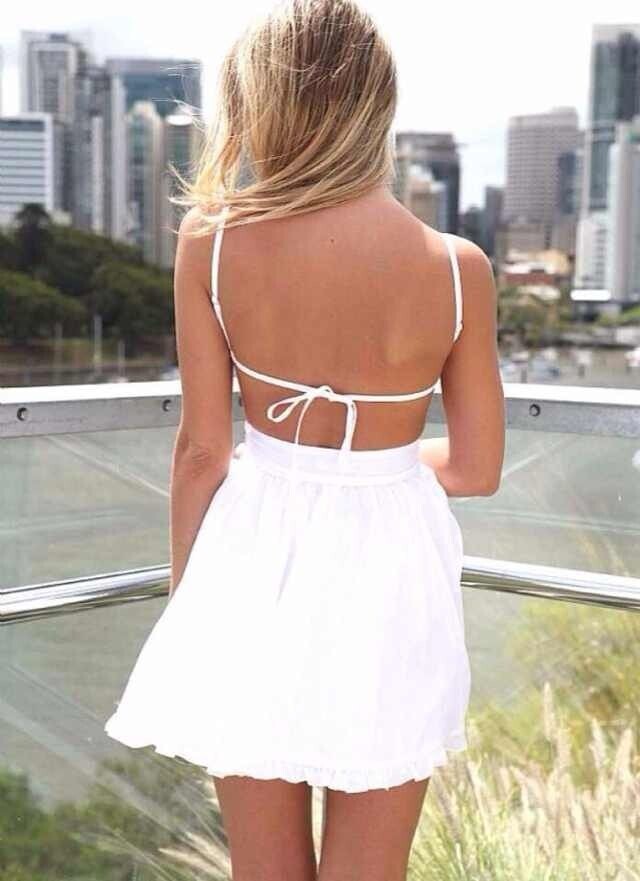 Every women needs a little black dress in her closet. And specifically for the summer, she needs a little white halter dress like this one too.
11. High ankle strap heels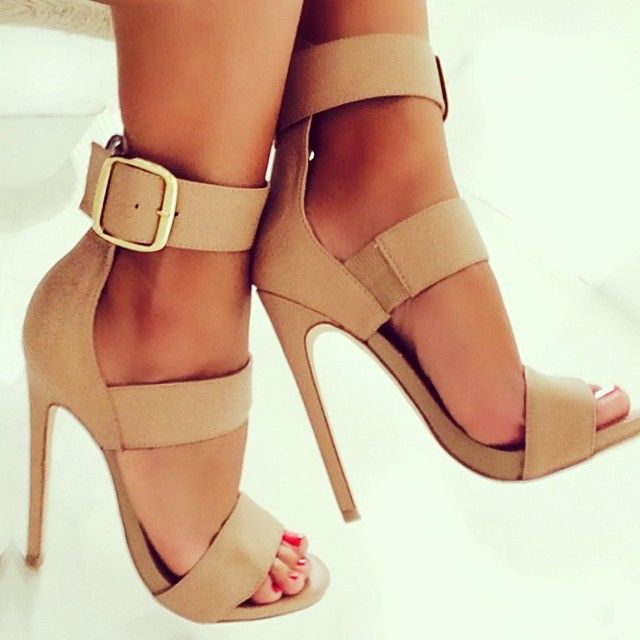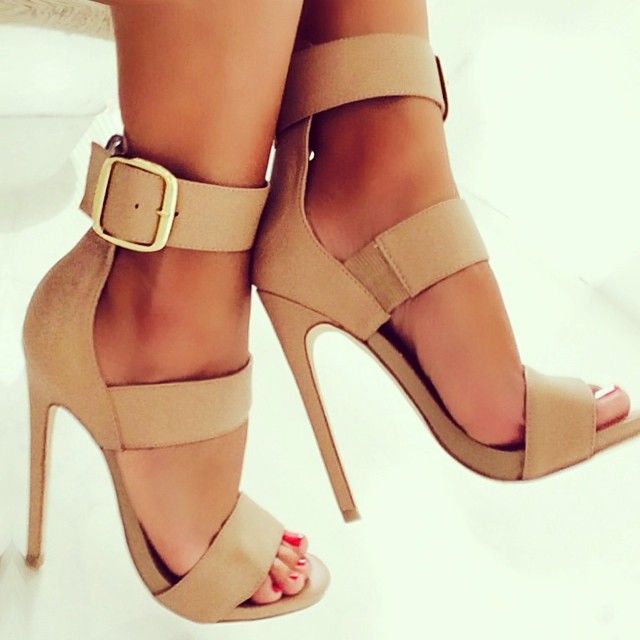 For all of these sexy outfits, you're definitely going to need a pair of sexy shoes. Preferably high heels. The kind that have an ankle strap. They'll be perfect…out of the hotel and in your room too.
12. Panama hat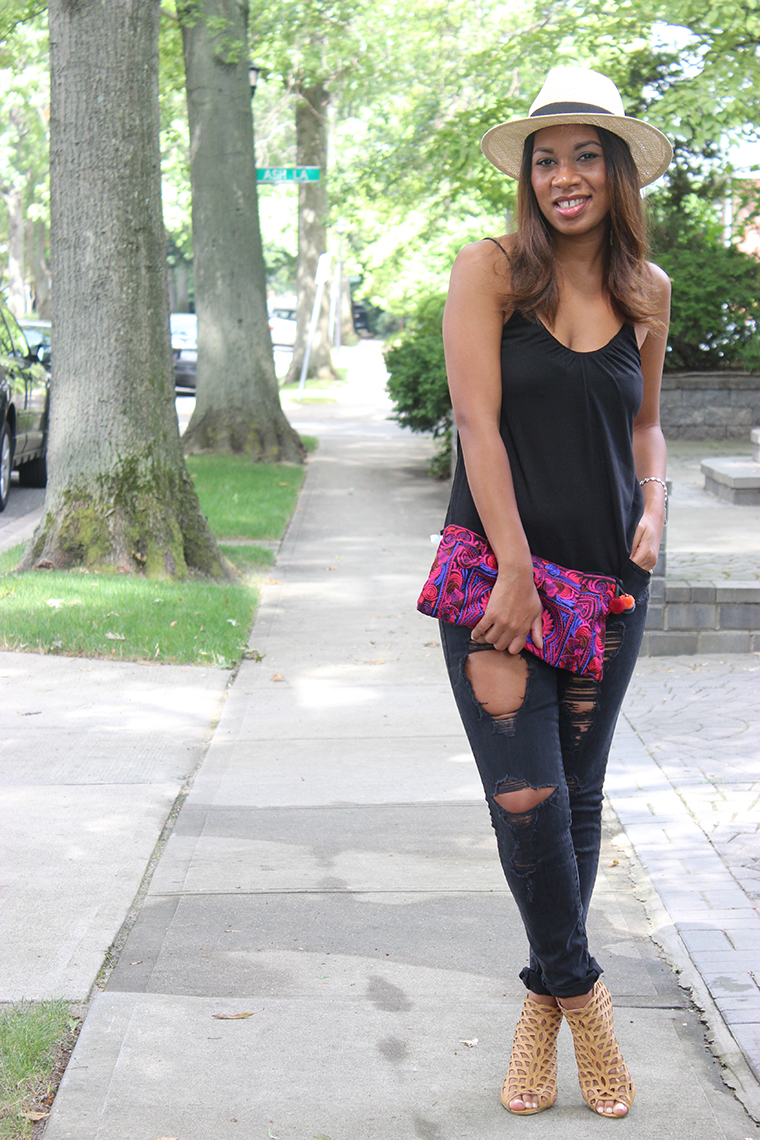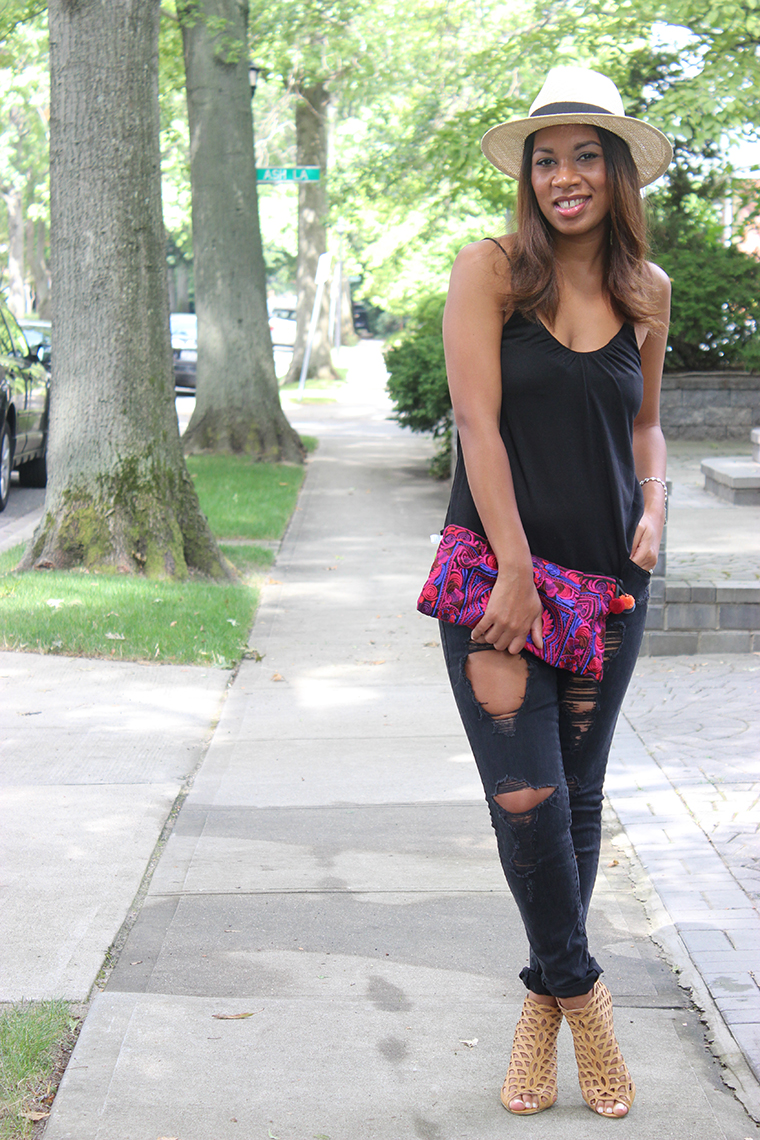 A hat is a great way to protect yourself from the summer heat. Plus, it's a good fashion accessory on your low-maintenance hair days.
13. Flirty short chevron dress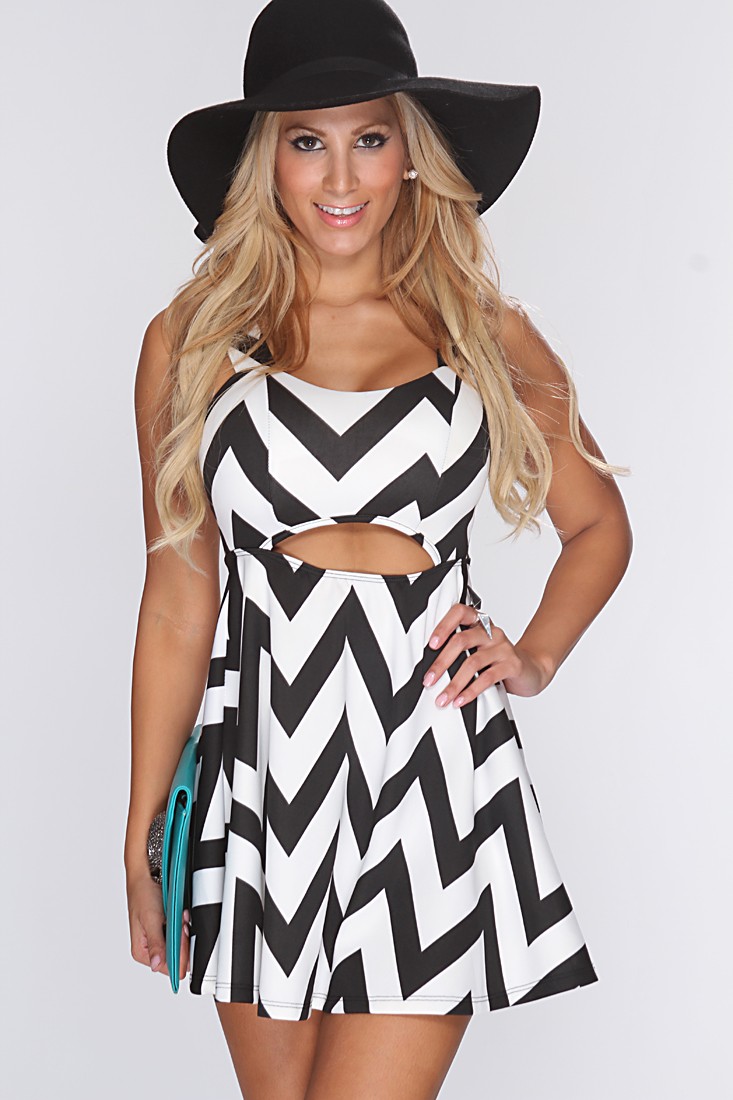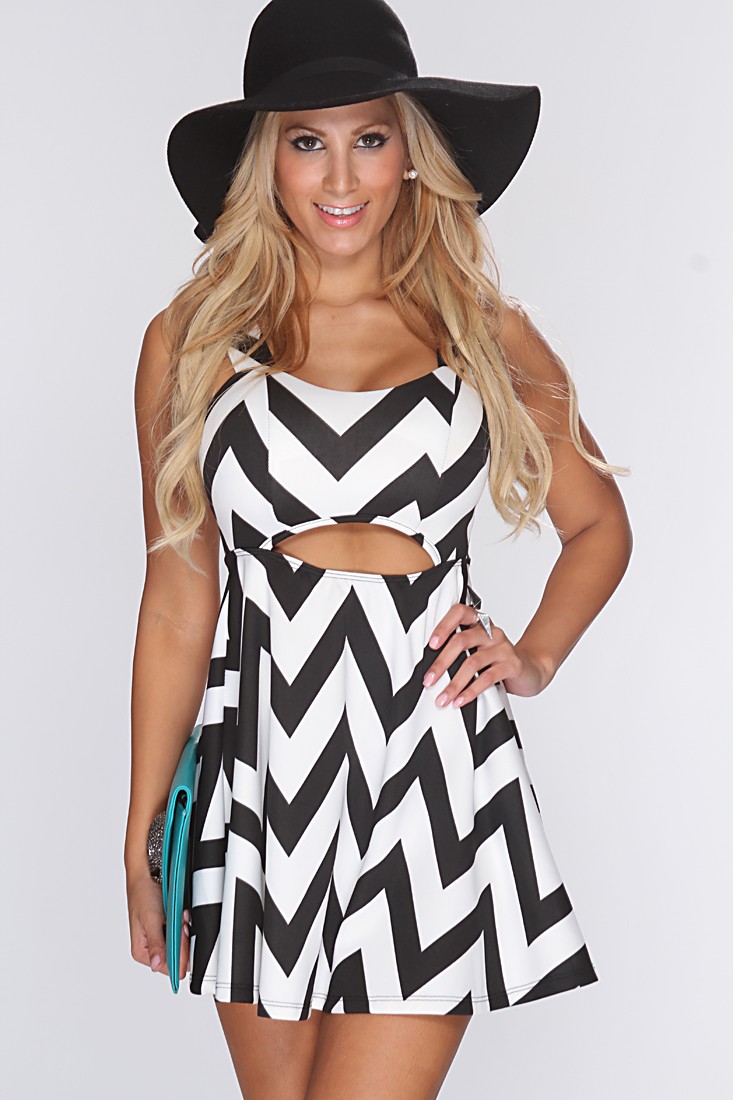 Chevron prints are fun. And flirty when they come in a cut-out little number like this one.
14. Off shoulder dress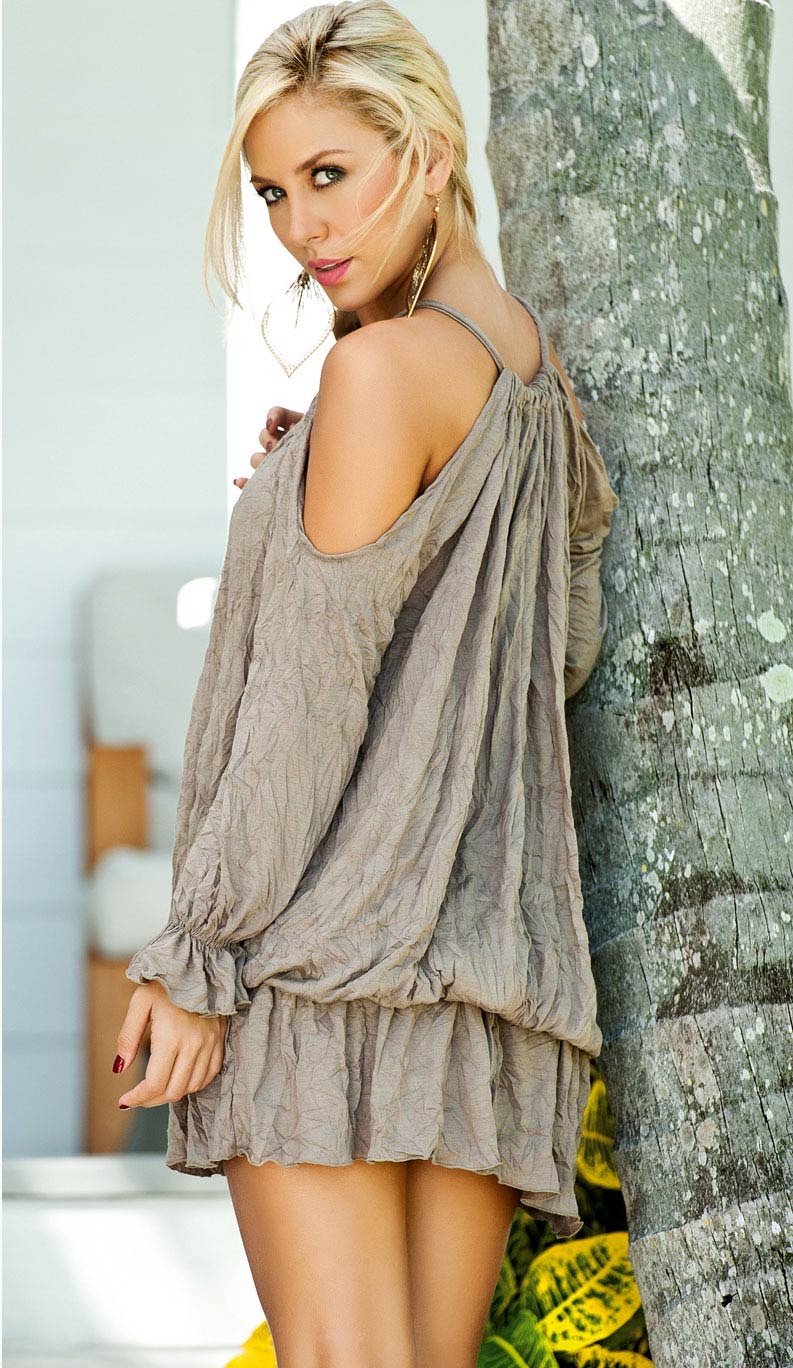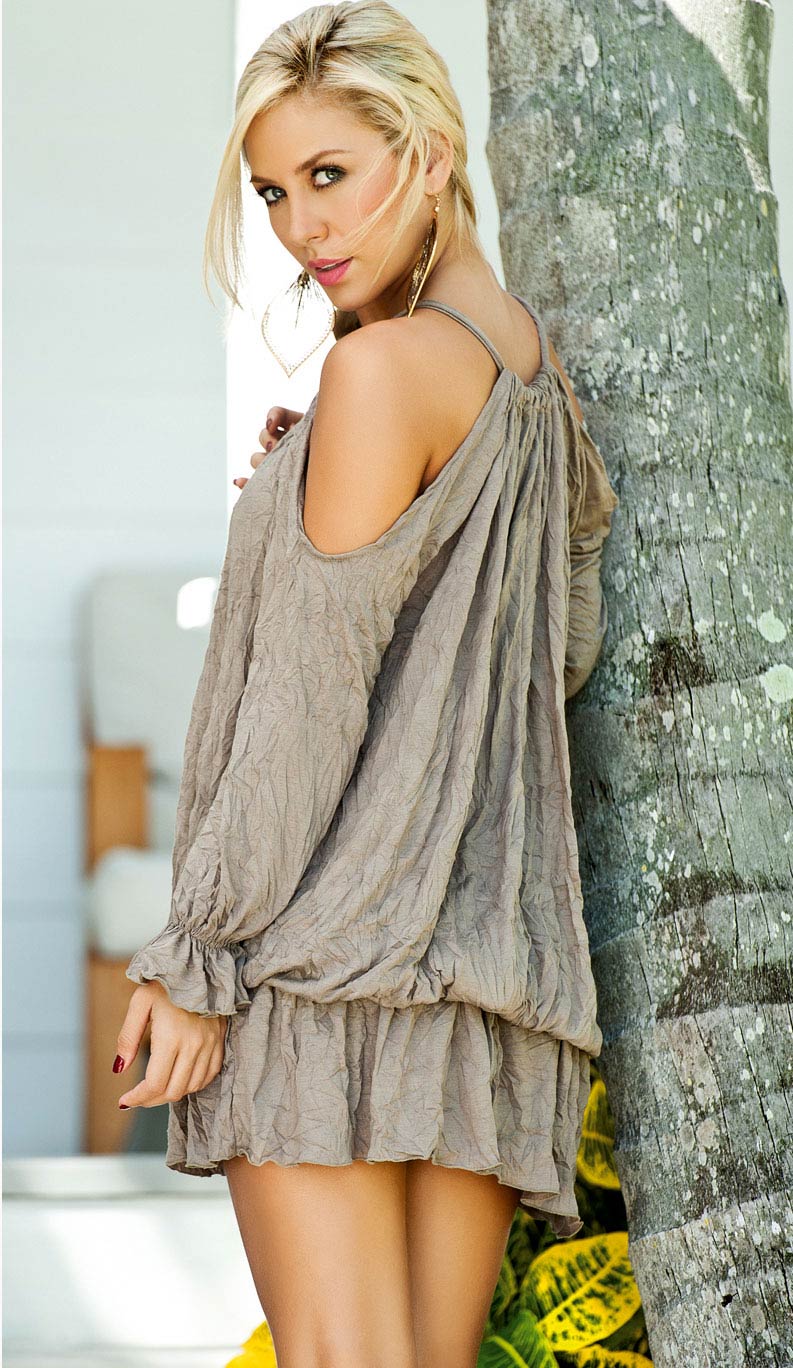 We love this off shoulder dress—for a lot of reasons. One being that it's made out of a material that doesn't require any ironing. Just throw it into your bag and go!
15. Short strapless cocktail dress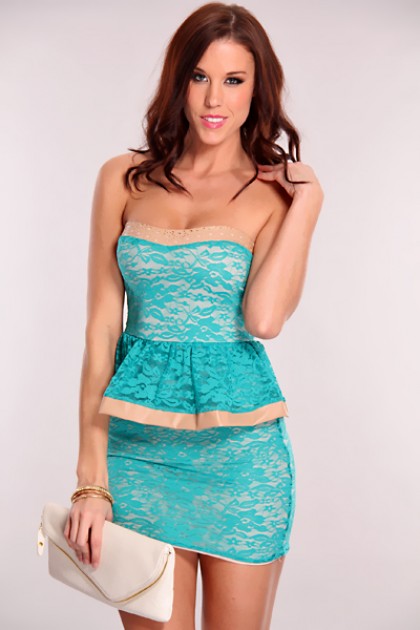 Do you have big dinner plans? If so, this strapless cocktail dress is what you should wear.
16. Two-tone sleeveless dress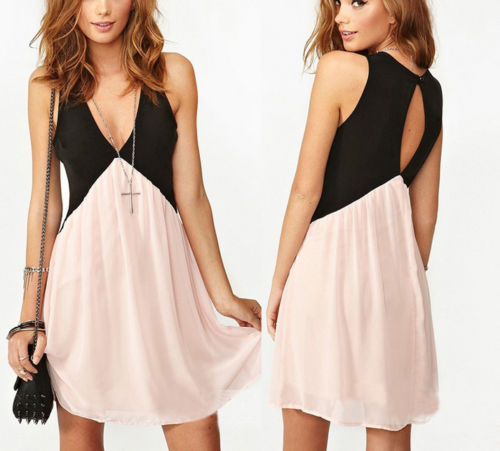 This is a cute dress that you can wear for dinner too. Or dancing. It flows so well that you can move easily and comfortably all night long.
17. Strapless jewel-tone dress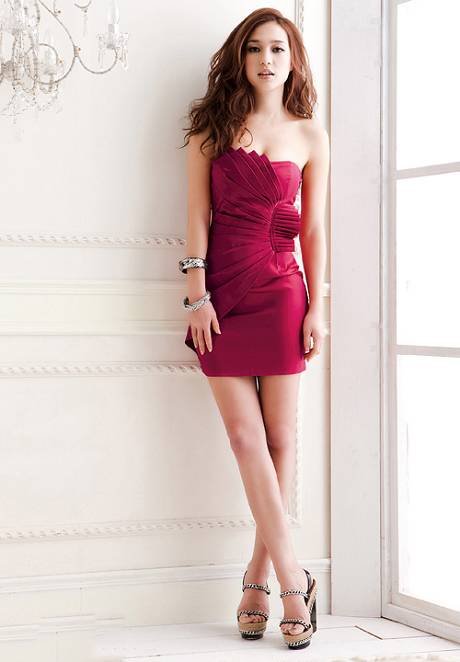 Does your man tell you to dress up because he has a surprise for you? You'll have a surprise for him too in a dress like this one!
18. Sexy jumpsuit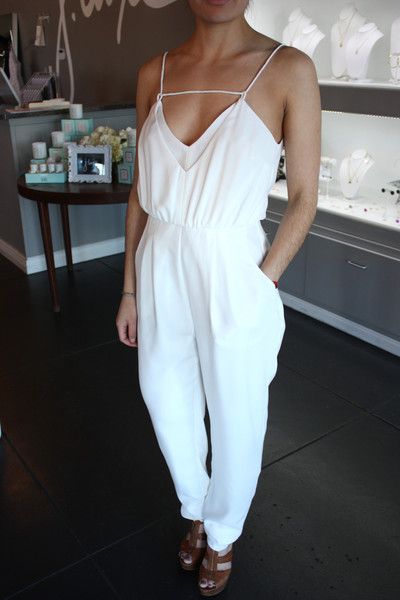 White jumpsuits look so crisp and clean. And sexy. Always.
19. Off-the-shoulder crop top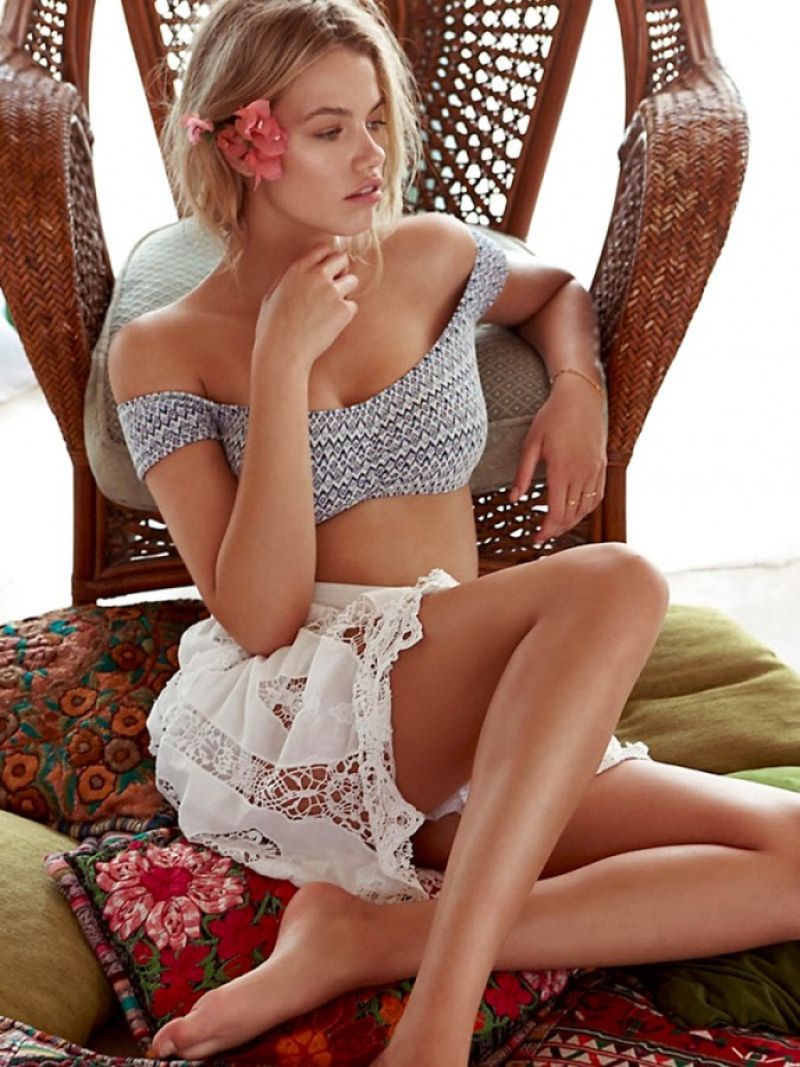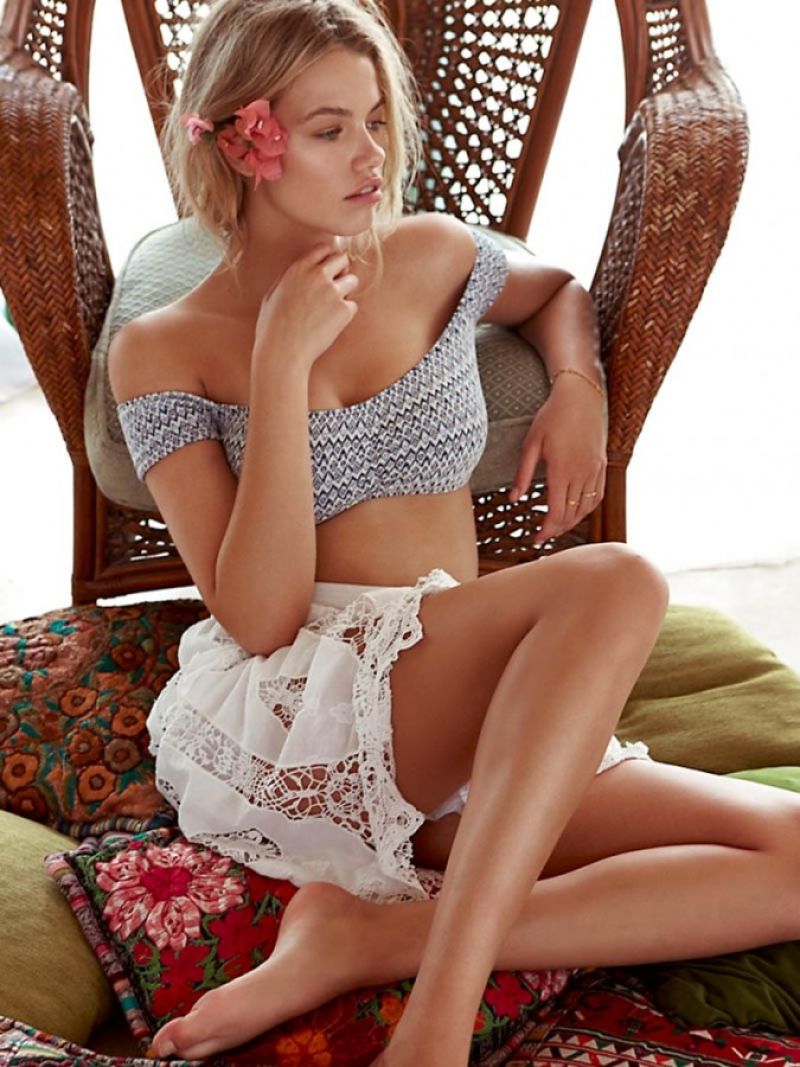 Everything about this outfit speaks "perfect for a tropical honeymoon". Especially the off-the-shoulder crop top. Oh, and the flower in her hair. (Yeah, wear a couple of flowers in your hair while you're away. It's so romantic looking!)
20. Crochet romper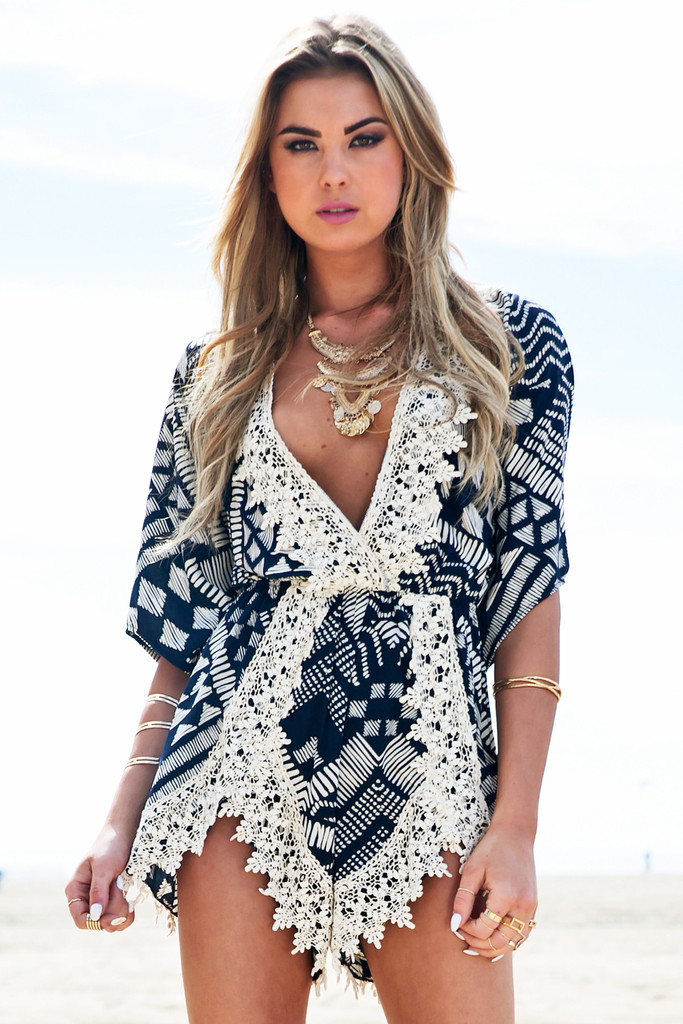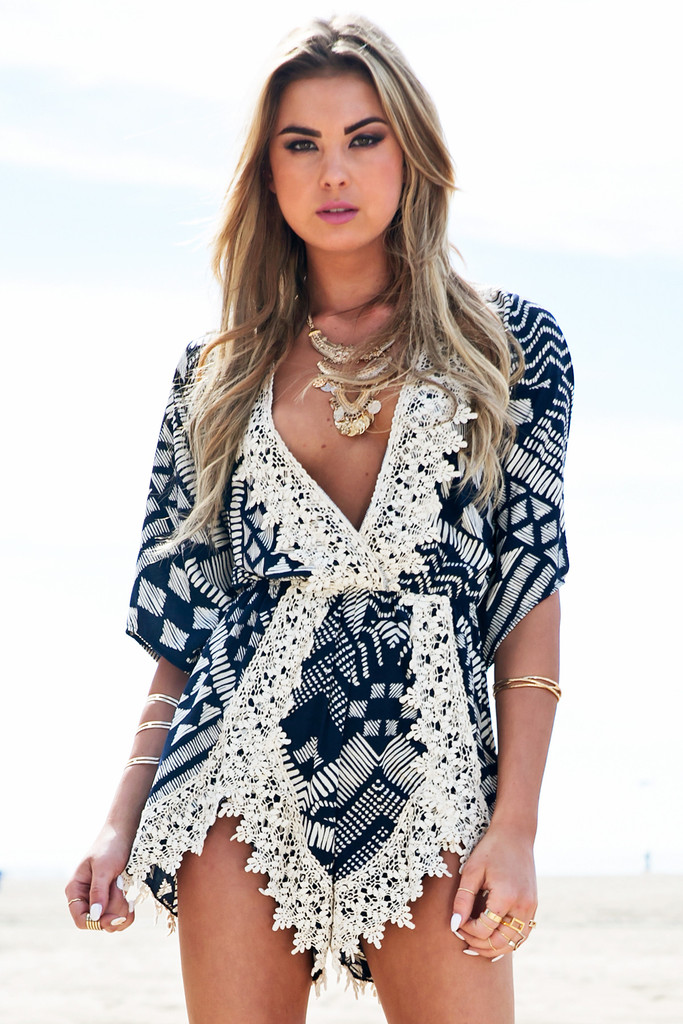 You can never get enough rompers on a tropical honeymoon. This crochet one is a beautiful style.
21. Halter maxi dress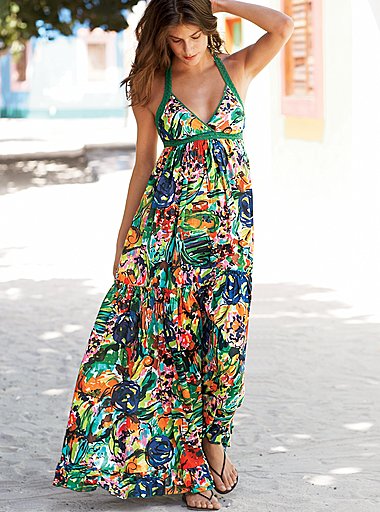 Without question, you should bring along a halter maxi dress. A couple of them in fact. And don't be afraid of going with bright and bold patterns. They'll complement you well as you're walking along the beach.
22. Lace boxers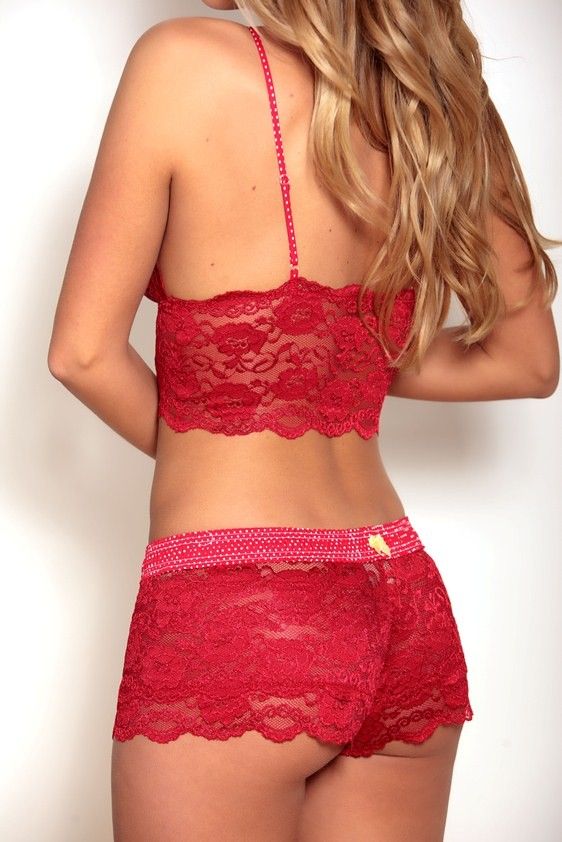 If you don't want to wear over-the-top lingerie every night, these lace boxers are an excellent alternative.
23. Sexy beach cover-up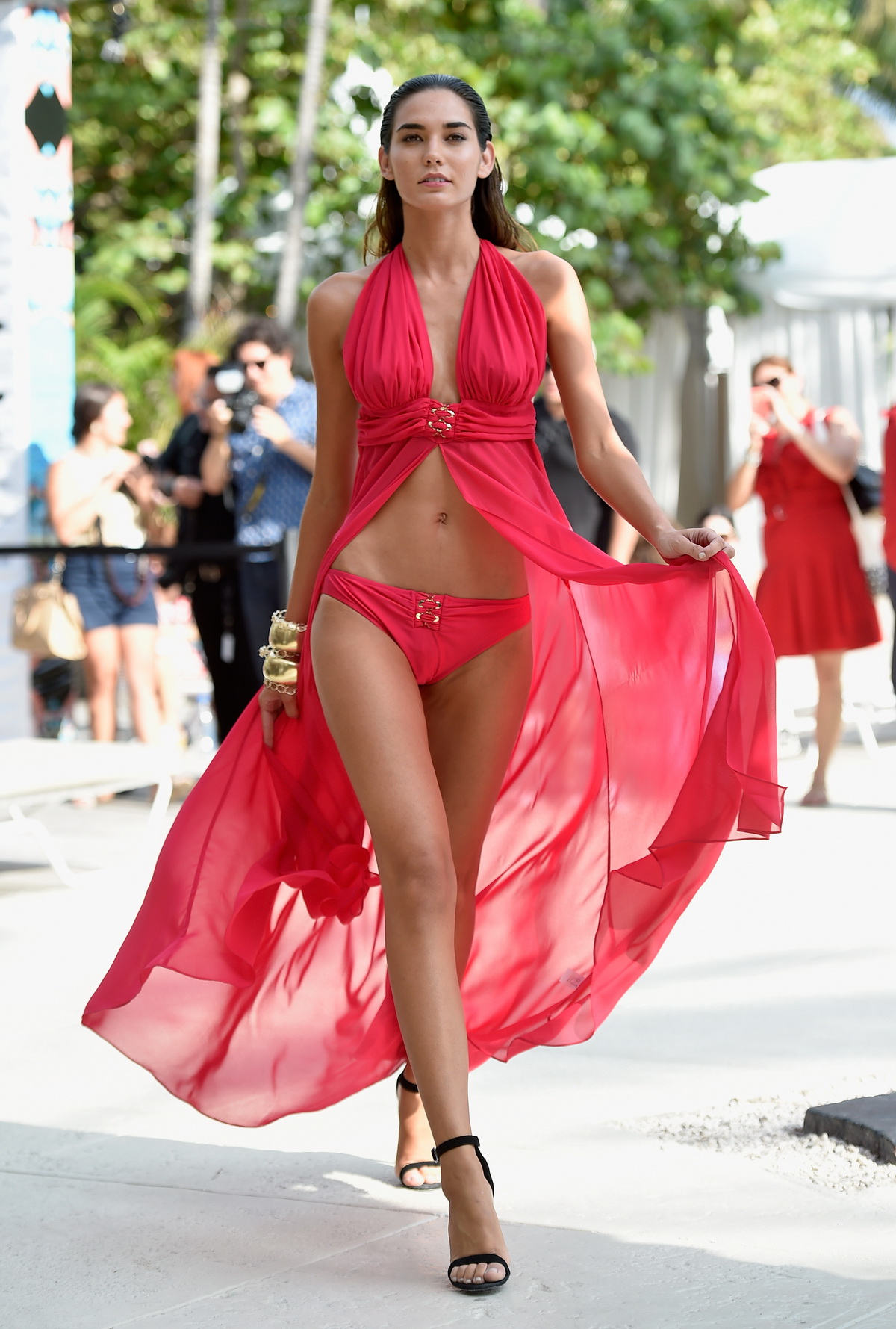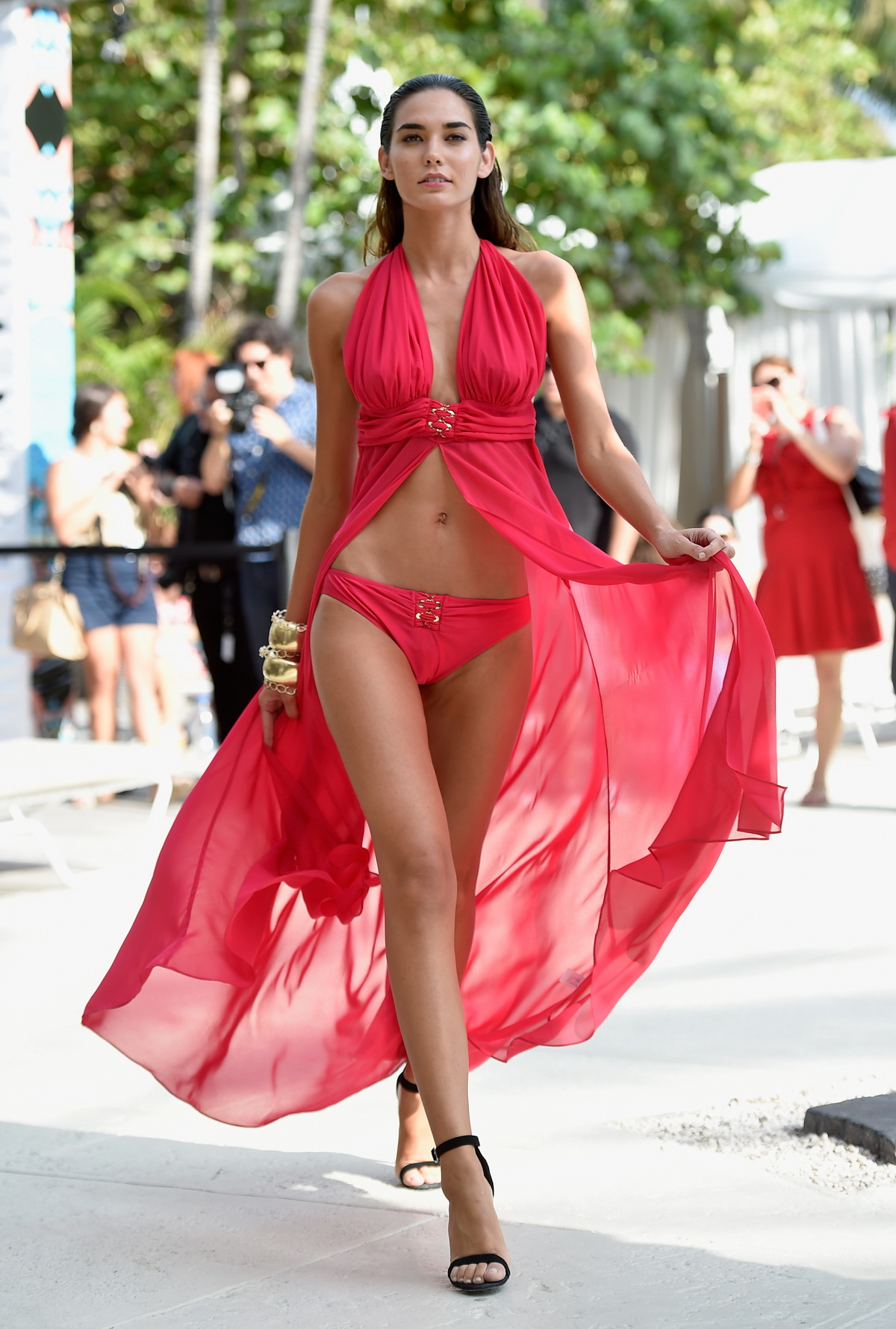 Until now, you may have never seen a beach cover-up quite like this one. Yeah, she's stunning. You will be too.
24. Maxi skirt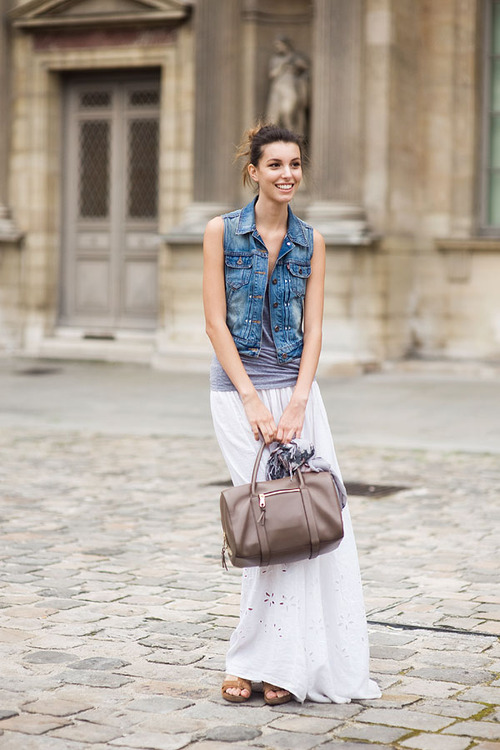 Maxi skirts are awesome because you can wear them in a variety of different ways. With a tank, with a graphic tee or with some other type of top.
25. Skinny jeans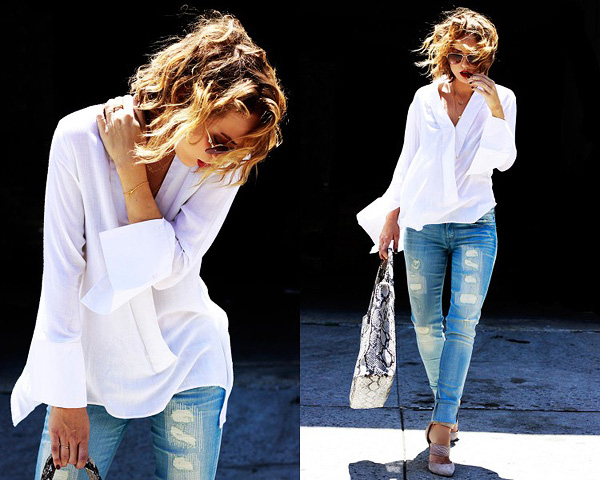 Jeans are dependable and convenient. Even if it's for nothing more than traveling to your tropical spot and back.
26. Flowy shorts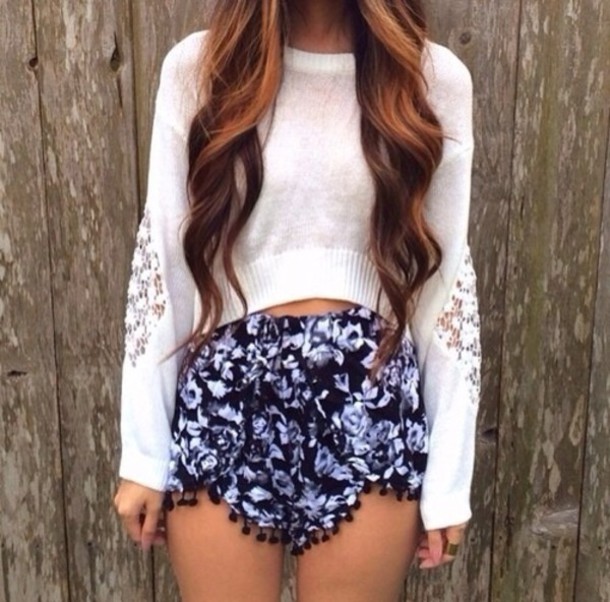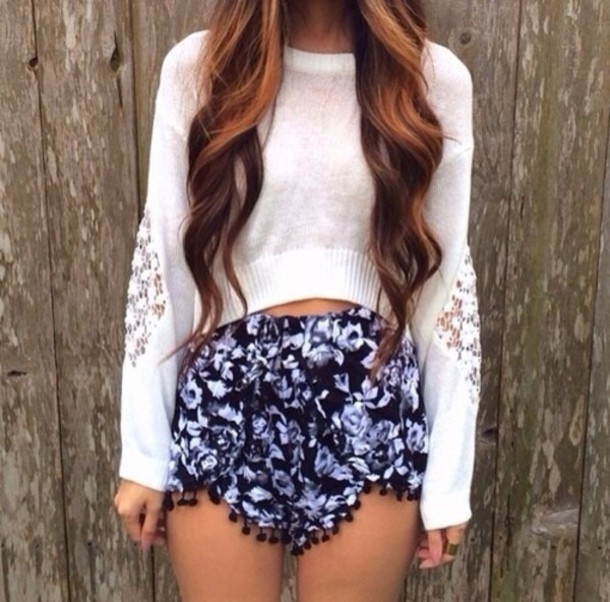 Flowy shorts were created for the beach. They are cute and so very comfy. It would be a shame not to bring a few of them along.
27. Really (REALLY) sexy lingerie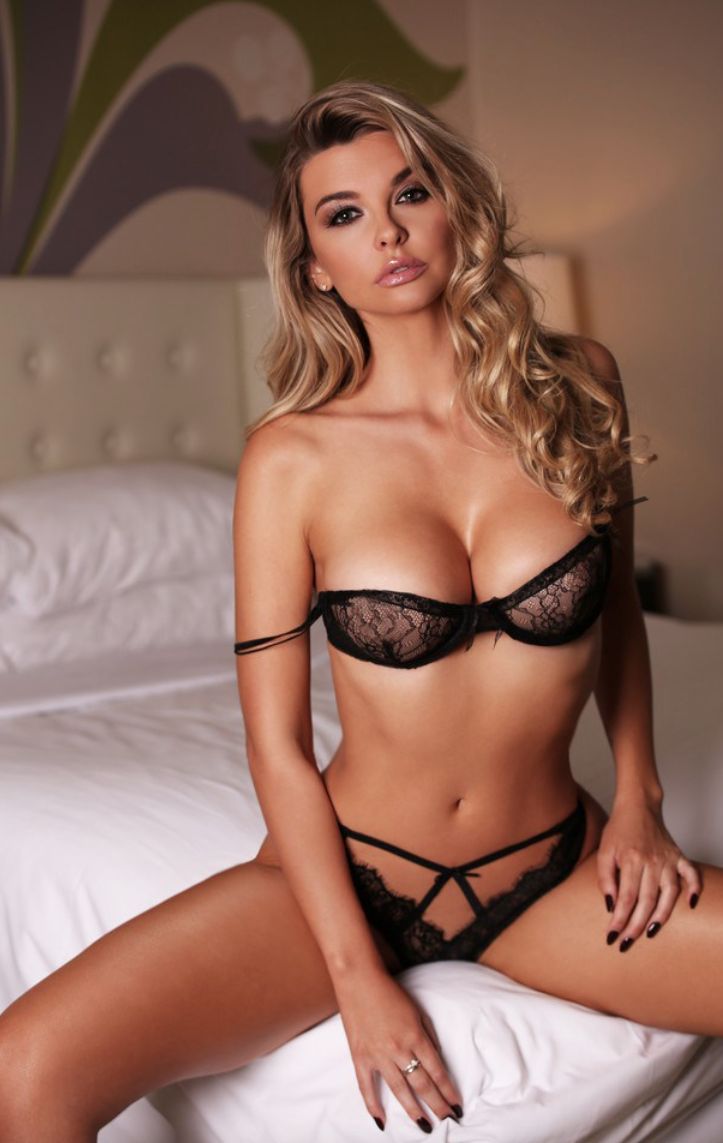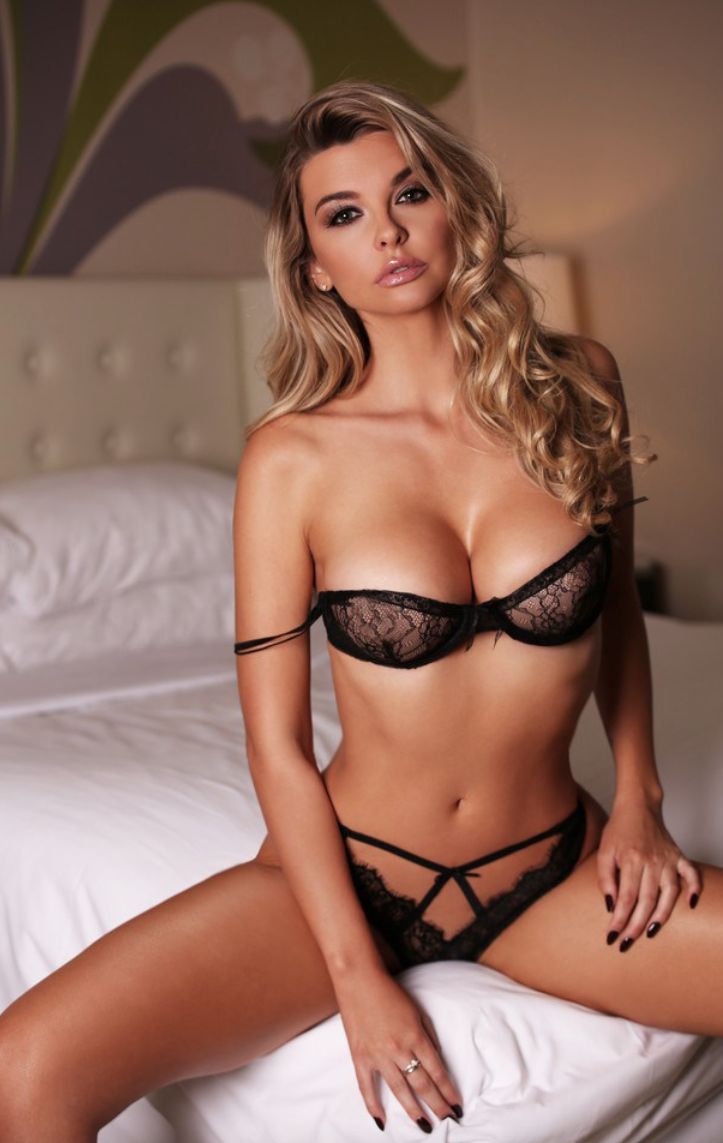 When it comes to honeymoon lingerie, you can never been too sexy. Just ask your man. Correction: Just ask your man while you're wearing something like this.