If you're a girl and you like to look feminine, you probably have more than a couple of skirts in your closet. That's great! At the same time, what a lot of women don't realize is that not all skirts are alike. They come in different cuts and lengths in order to give you all sorts of different looks.
So before you assume that you know all that there is to know about the article of clothing that we all call "skirts", look at some of these styles and then make the personal commitment to give a few of them a try (especially if you never have before).
White full skirt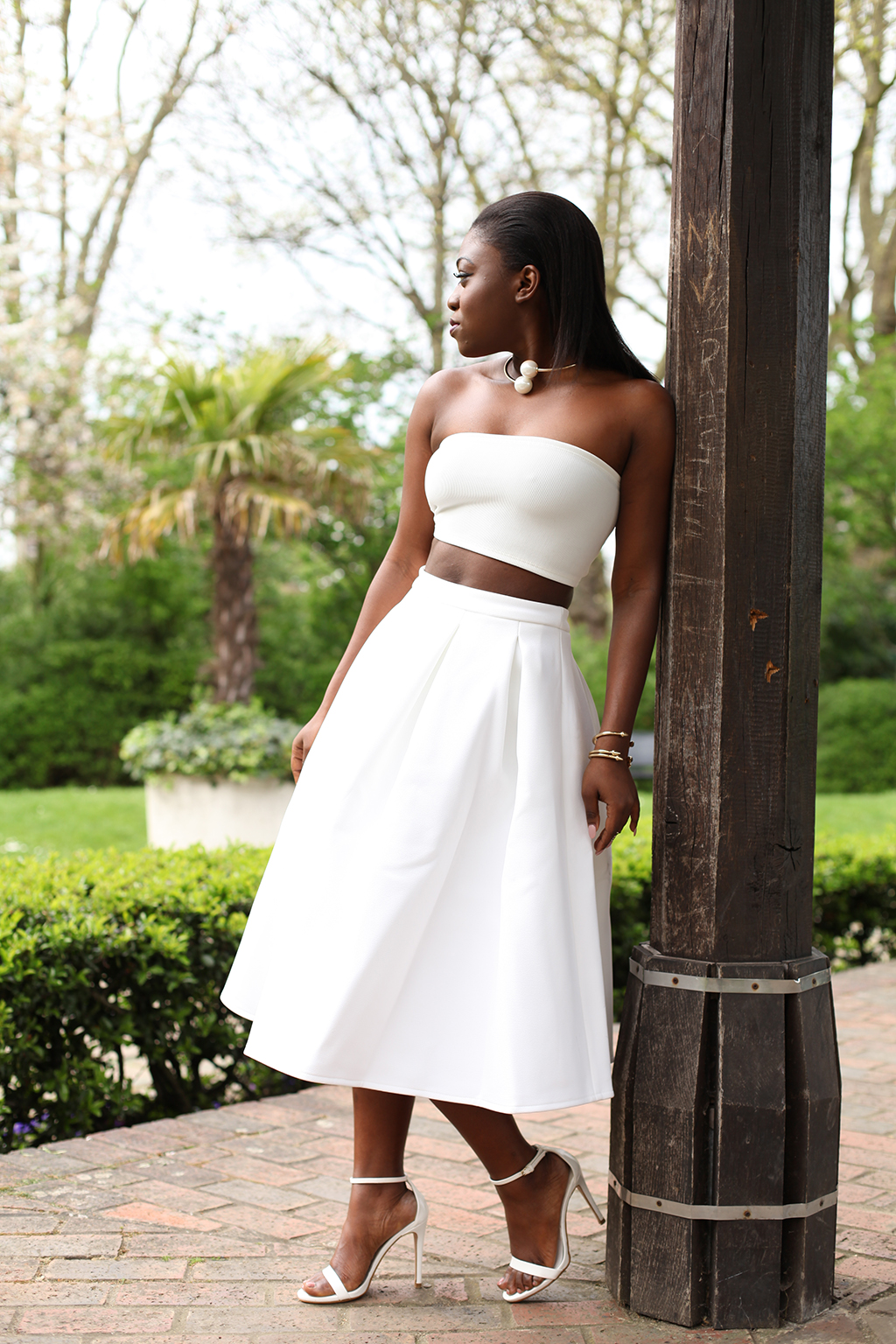 One skirt that looks so good on any woman—regardless of her size, shape or even height—is a full skirt. For the summer season, look for one that is made out of cotton and comes in a shade of pure white. You'll be able to wear it with everything from a midriff top to a tank to a graphic T-shirt.
Organic cotton wrap skirt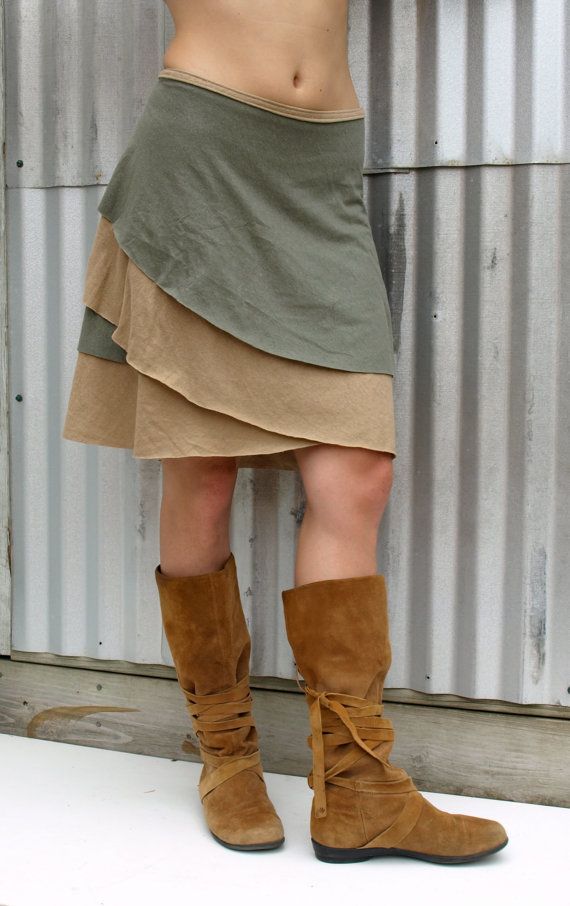 If you're someone who considers yourself to be sensitive to the needs of the environment, this type of wrap shirt is perfect for you. It's made out of organic cotton and is casual enough to wear on your "easy going" days.
Neon tube skirt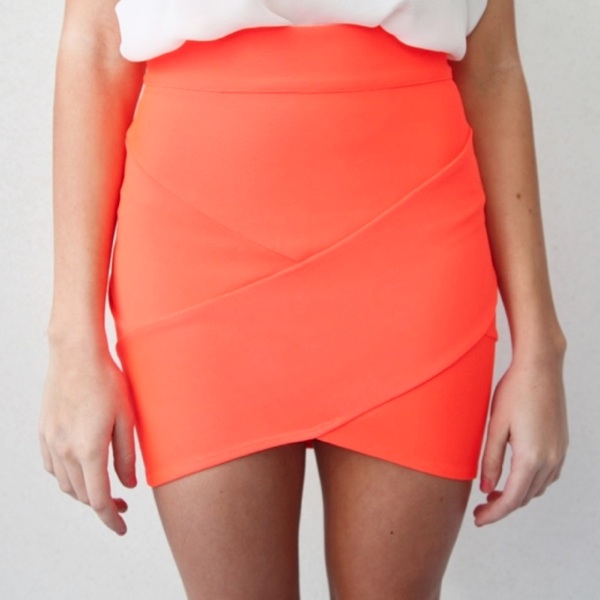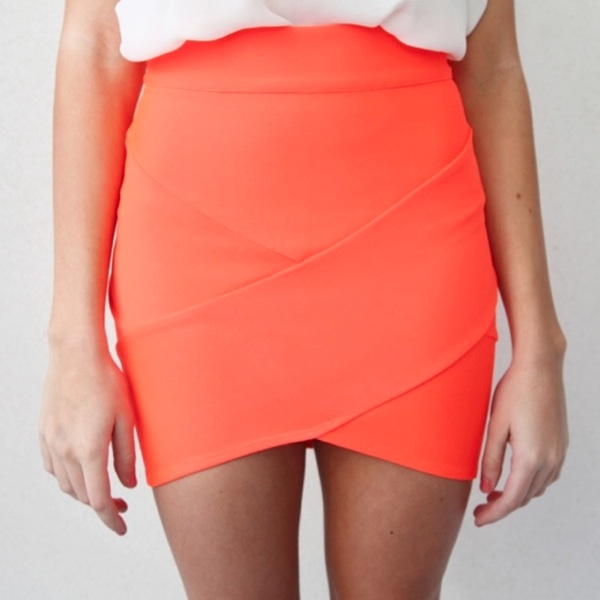 Not every gal can pull of a tube skirt. But if you have a thin or athletic build, give it a try. Oh, and look for one that comes in a neon color. That's pretty big right now.
Chevron print maxi skirt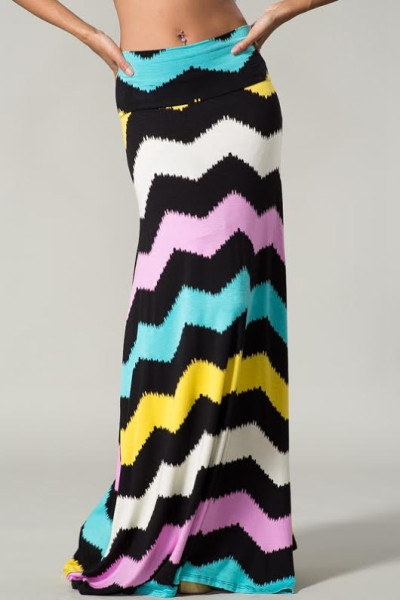 Maxi skirts are another kind that looks good on just about every women. We really like the different colors in this chevron print.
Silk wrap skirt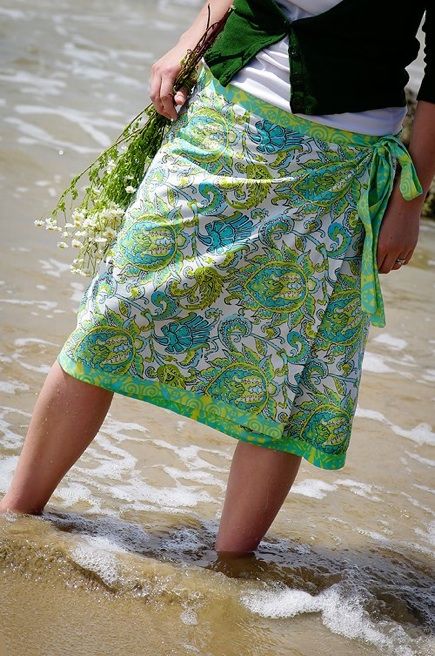 A wrap skirt that is ideal for summer or dressy casual occasions is a silk wrap skirt. Then come in all sorts of patterns and lengths.
Lace skirt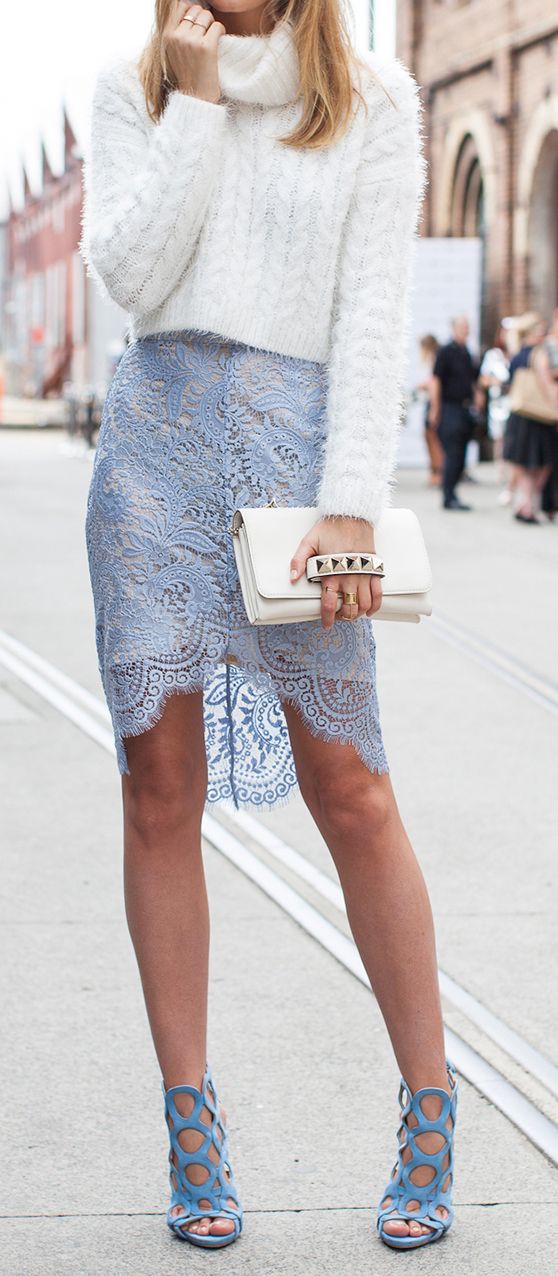 Can't take your eyes off of this length skirt? Who could blame you? Especially if you are lucky enough to find one in that striking periwinkle color! (Love, love, LOVE it!)
Leather flare skirt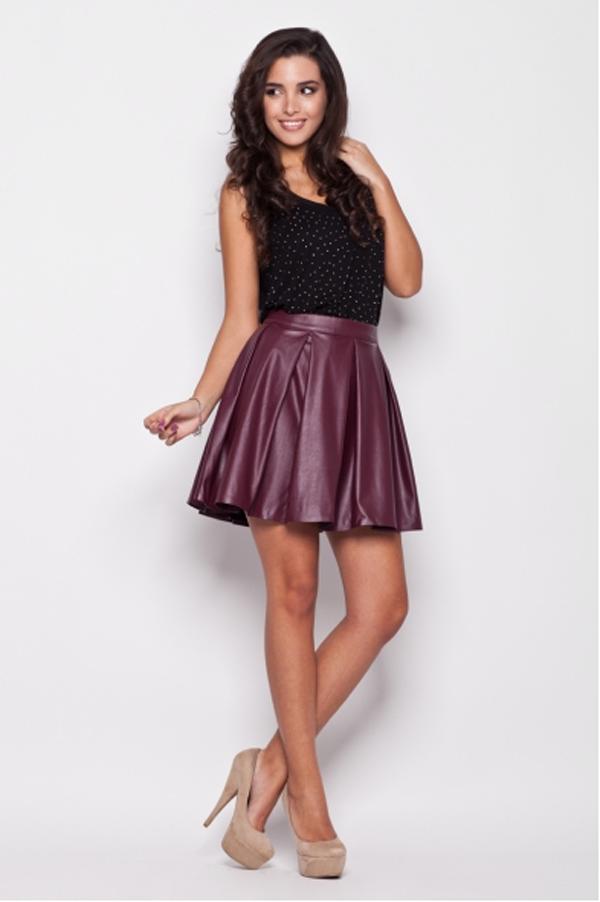 Flare skirts are nice because they are not not super-tight but at the same time, they are really figure-flattering. A leather one is perfect for work during the fall and winter seasons.
Tribal print mini skirt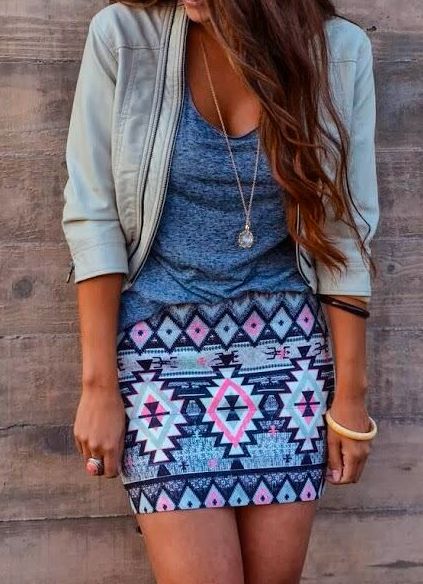 If you happen to like mini skirts, look for one that has a tribal print on it. That's another pretty popular style right now.
Tulle skirt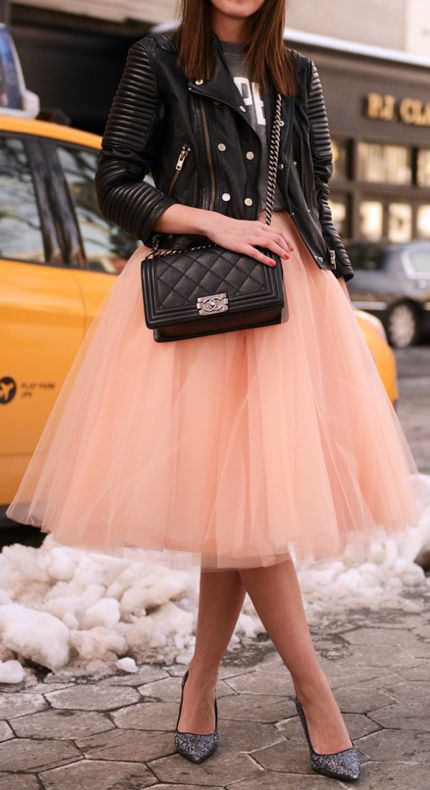 Yes, nothing says "dainty" or "girlie" quite like a tulle skirt such as this one! It's another kind of skirt that you can wear with pretty much any kind of top that you can think of.
Denim A-line skirt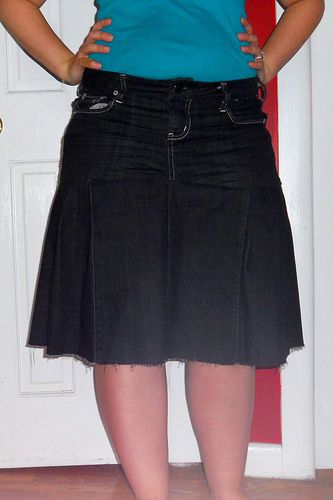 Every gal should have a denim A-line shirt in her closet. It's basically a fashion staple.
Sheer maxi skirt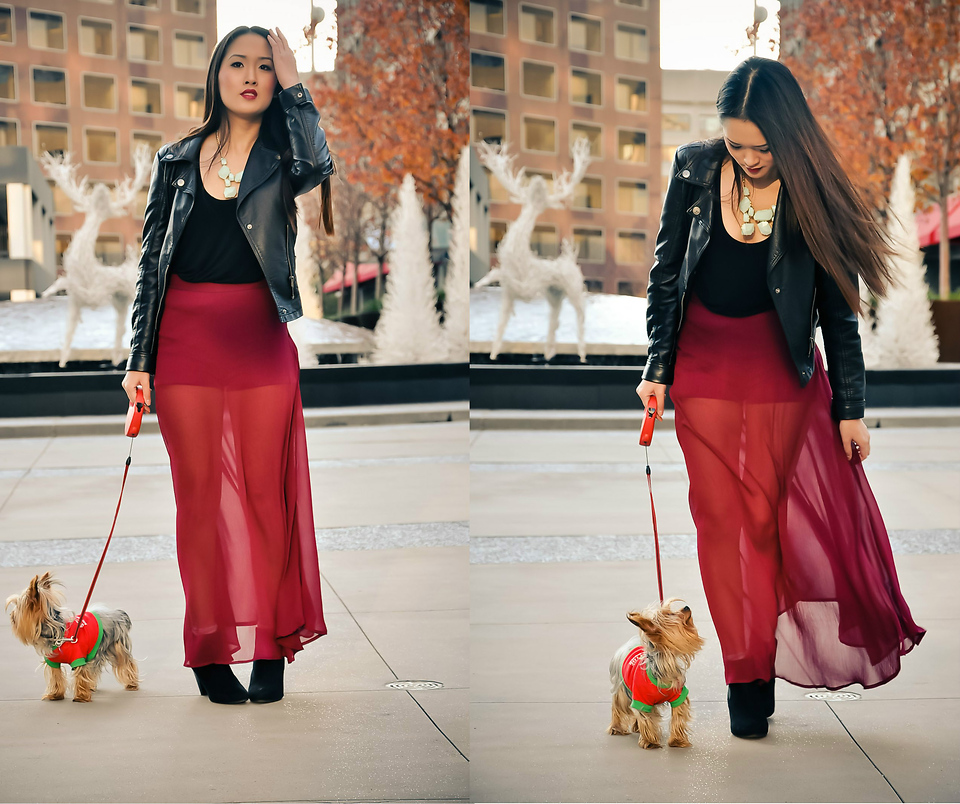 Not everyone can pull off a sheer maxi skirt. But if you're immediately drawn to this picture, you're probably the gal who can.
Polka dot midi skirt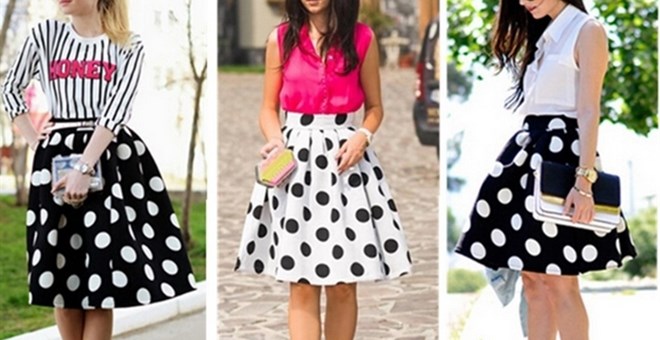 Love polka dots? Love midi skirts? Have you ever tried blending the two? It's the perfect "fashion marriage".
Animal print mini skirt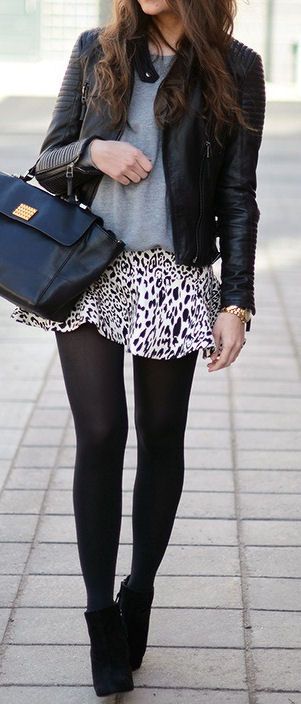 Animal print is another fun way to go with mini skirts or skater skirts. You can even wear this kind of skirt over a pair of leggings or skinny jeans.
Bohemian sarong (skirt)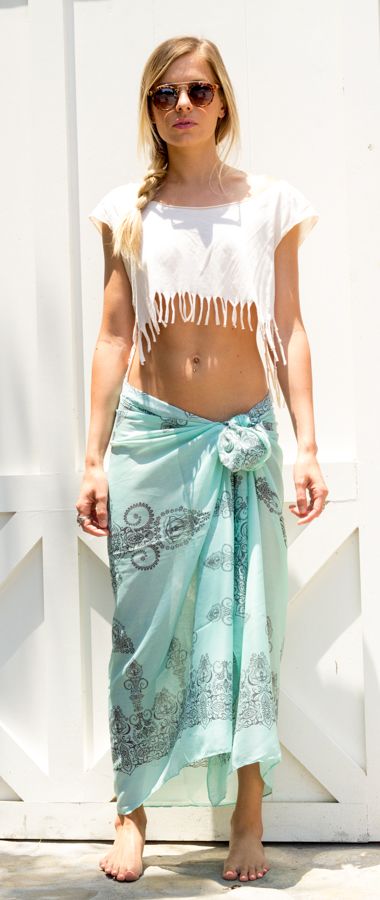 Boho chic is so big right now. And the wonderful thing about a sarong is you can either purchase one or look for a really big scarf and simply tie it around your waste. You can use it to go over your bathing suit or literally as a skirt.
Sequin mini skirt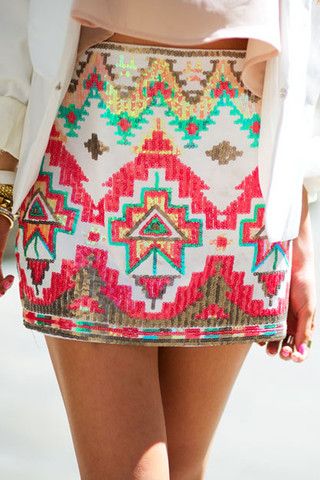 Another mini skirt that should be in every woman's wardrobe is a sequin one. It's perfect for brunch with friends or dinner with that someone special.
Flare skirt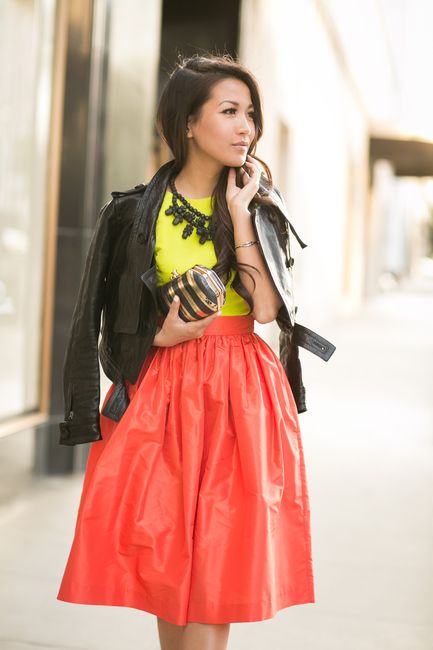 This is a longer version of a flare skirt. Basically, it's the volume of a tulle skirt—minus all of the tulle, of course.
Pastel skater skirts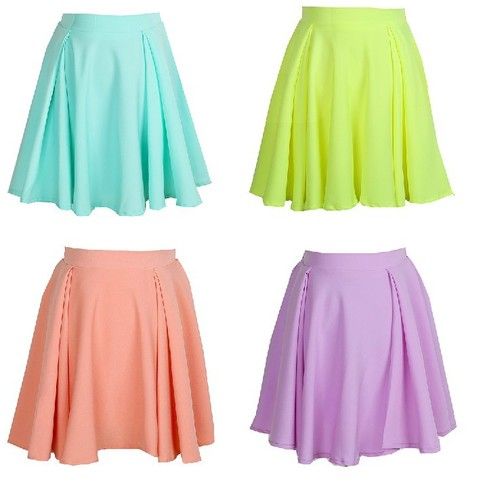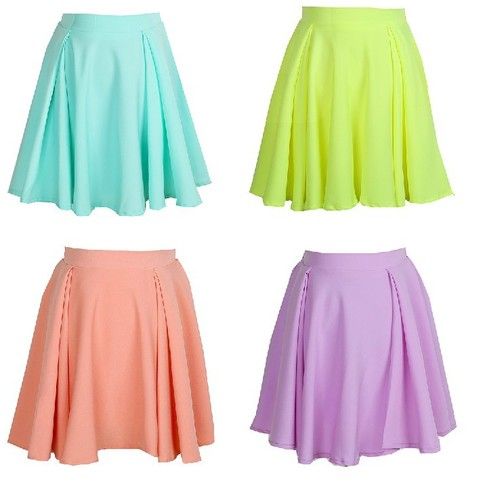 An enjoyable set of colors are pastels. How about getting a couple of skater ones in your favorite pastel shades?
Fringe skirt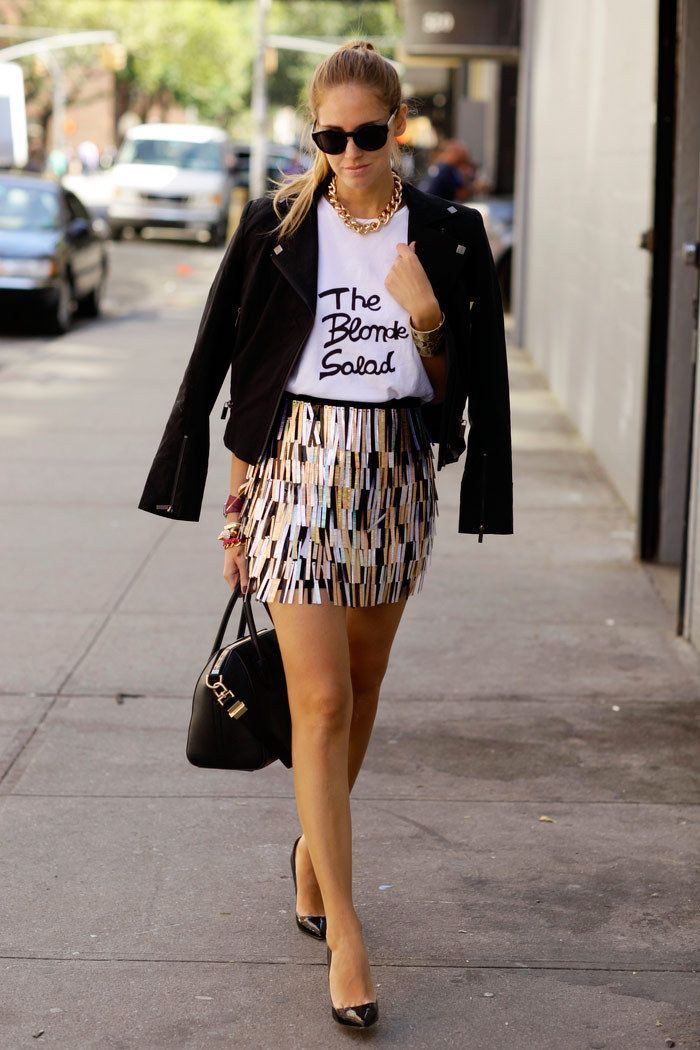 Fringe is pretty big right now and as you can see, you don't have to wear long fringes if you don't want to. There are skirts that come with relatively short ones too.
Printed maxi skirt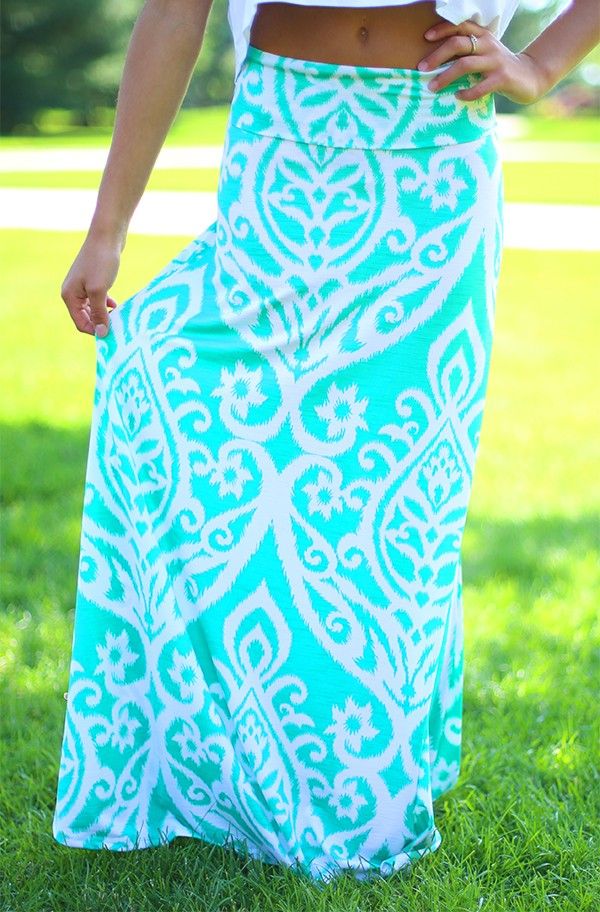 This is another style of maxi skirt that we recommend. The print is another Bohemian kind of look. Perfect for right now.
Floral pencil skirt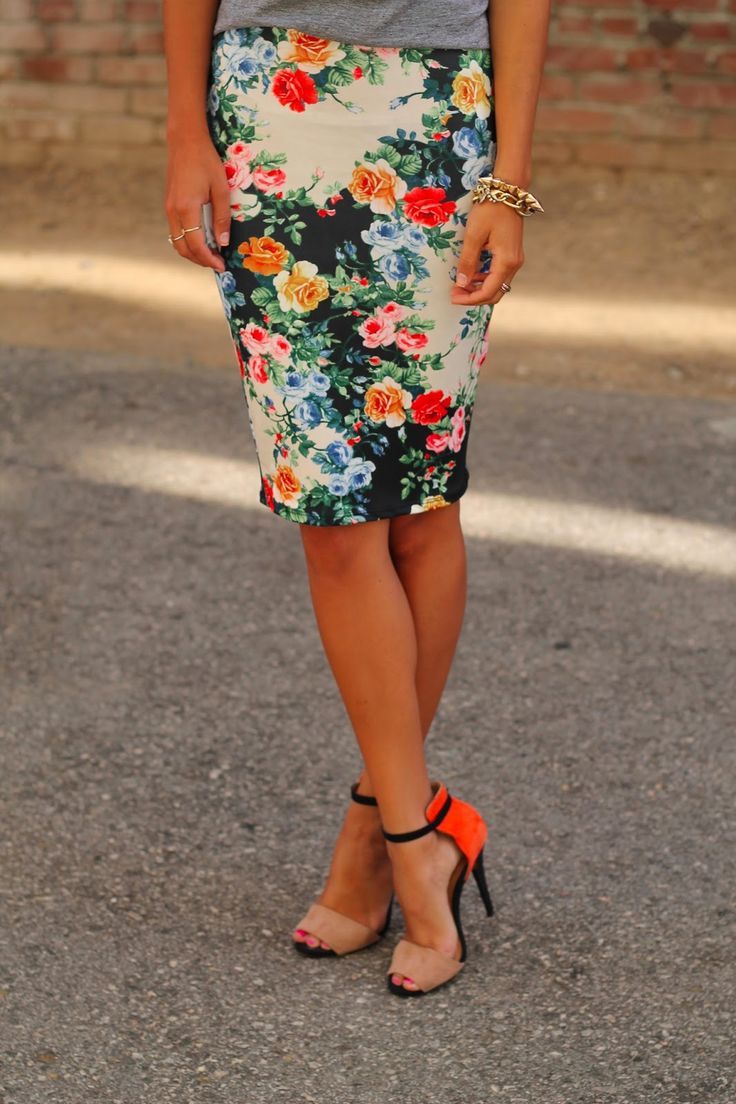 We love the pencil skirt. We love the floral pattern. We love the two-tone heels. And we really love that she's wearing all of this fabulous-ness with nothing more than plain ole cotton T-shirt. (Now that's style!)
(Faux) fur skirt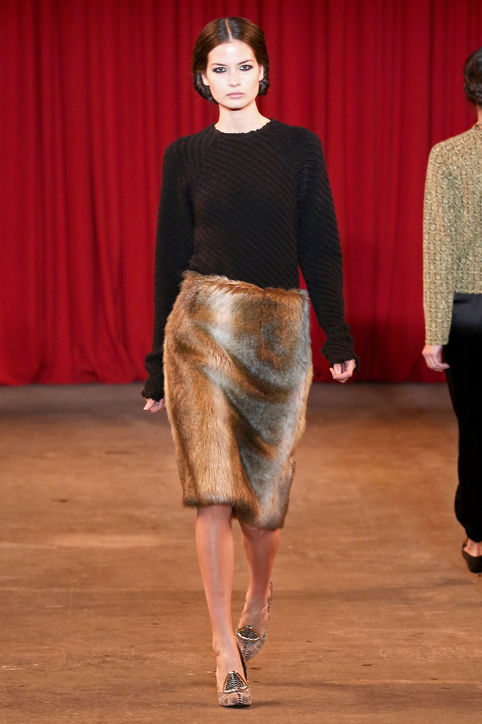 Never seen a fur skirt before? Now you have. Isn't it simply winter wonderful? It's even better in faux fur so if you decide to go hunting for one, make sure that it looks this way but feels a bit…not like the real thing. PETA will thank you for it.