Whether you're a student with a full class load, a professional with a super-demanding schedule or even if you're a new mom who is trying to balance your baby's needs with your own, this is a feature that is dedicated to you—the woman who is always on the go.
We know that the thought of spending more than 15-20 minutes in the mirror is probably an impossible goal. That's why we wanted to offer up a few different ways for you to style your hair in a fraction of the time. That way, you can still look really good without compromising your agenda in the process.
1. Low ponytail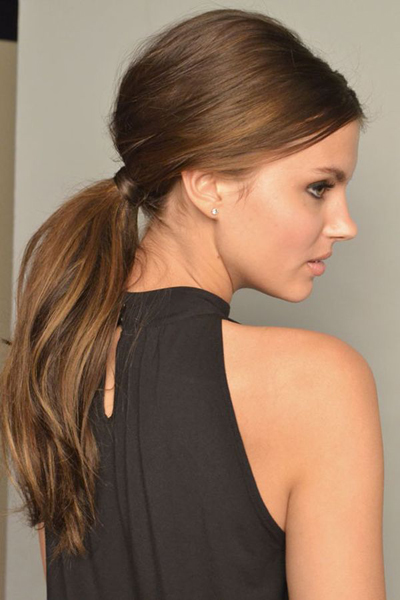 If you have long hair and no time to style it, you'll be happy to know that a popular hairstyle right now is the low ponytail. We know that you probably already have a ponytail holder on your wrist anyone. Just pull it around your hair, secure it at the nape of your neck and then head on out the door.
2. Short Afro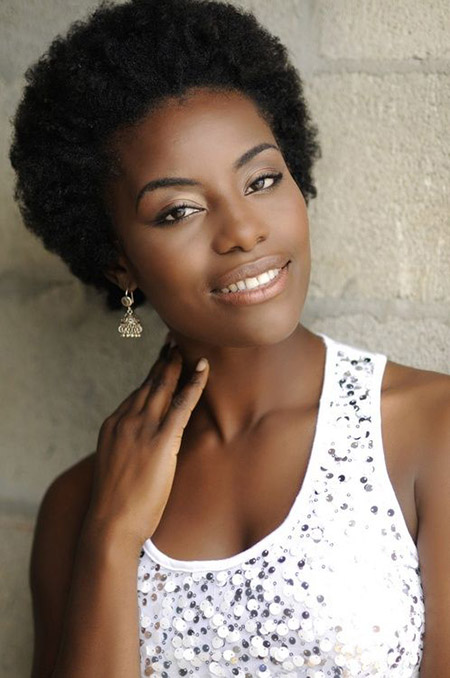 If you're a black woman who's been thinking about going natural, you'll have absolutely no regrets with a short Afro like this one. It's pretty easy to maintain, you won't have to get it cut every week and it brings new meaning to "crowning glory". No doubt about it.
3. Long layers (with bangs)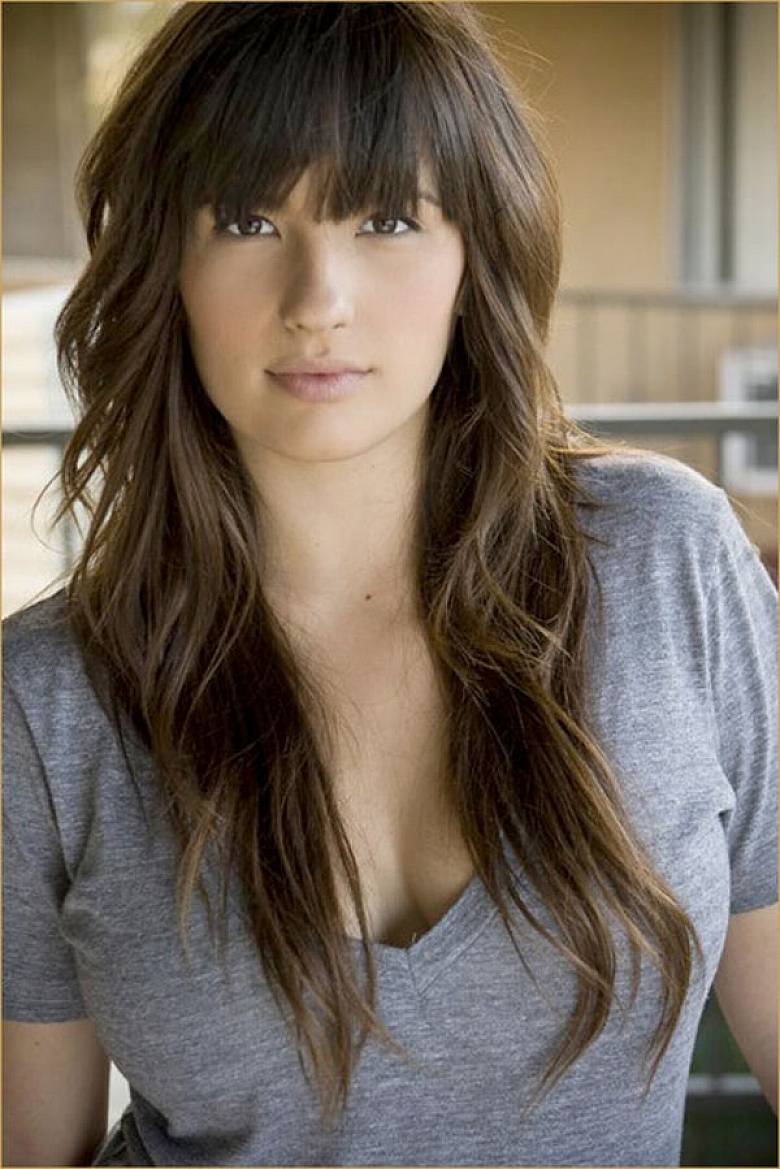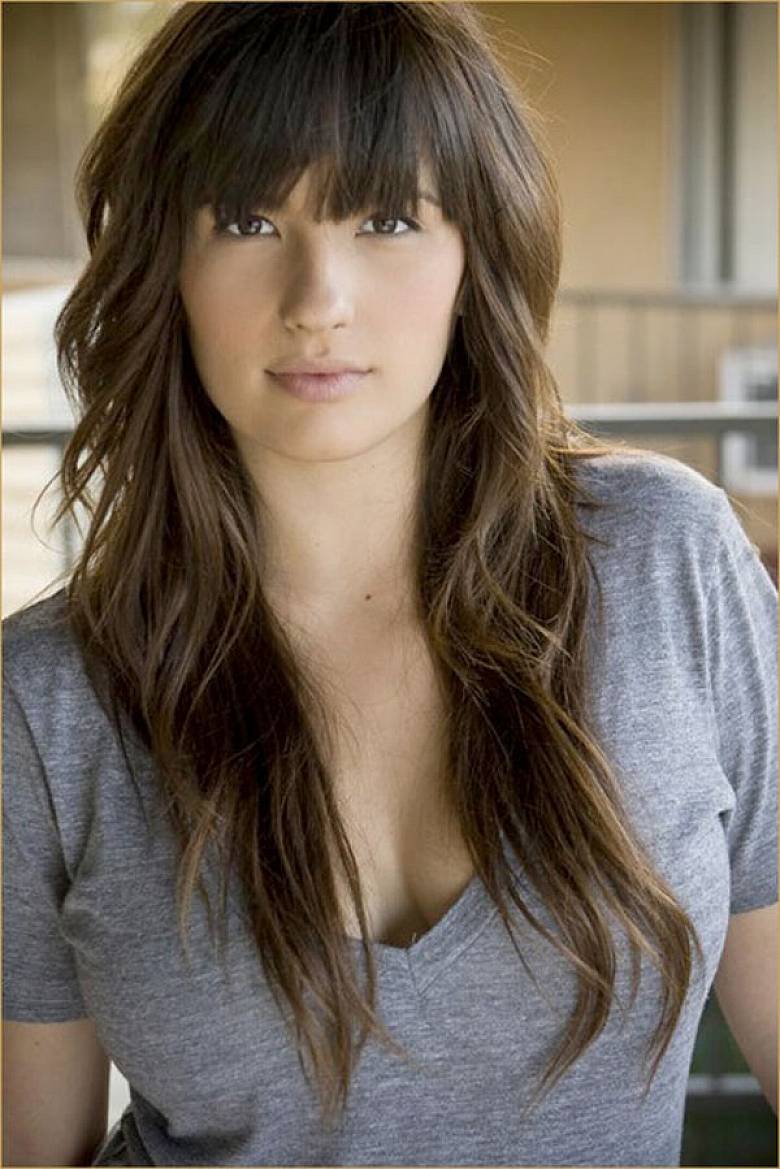 Here's another great look for long hair. If your current style seems to be dragging you down a bit, get some long layers cut into your hair. And for the fun of it, add some bangs too.
4. Twists and knots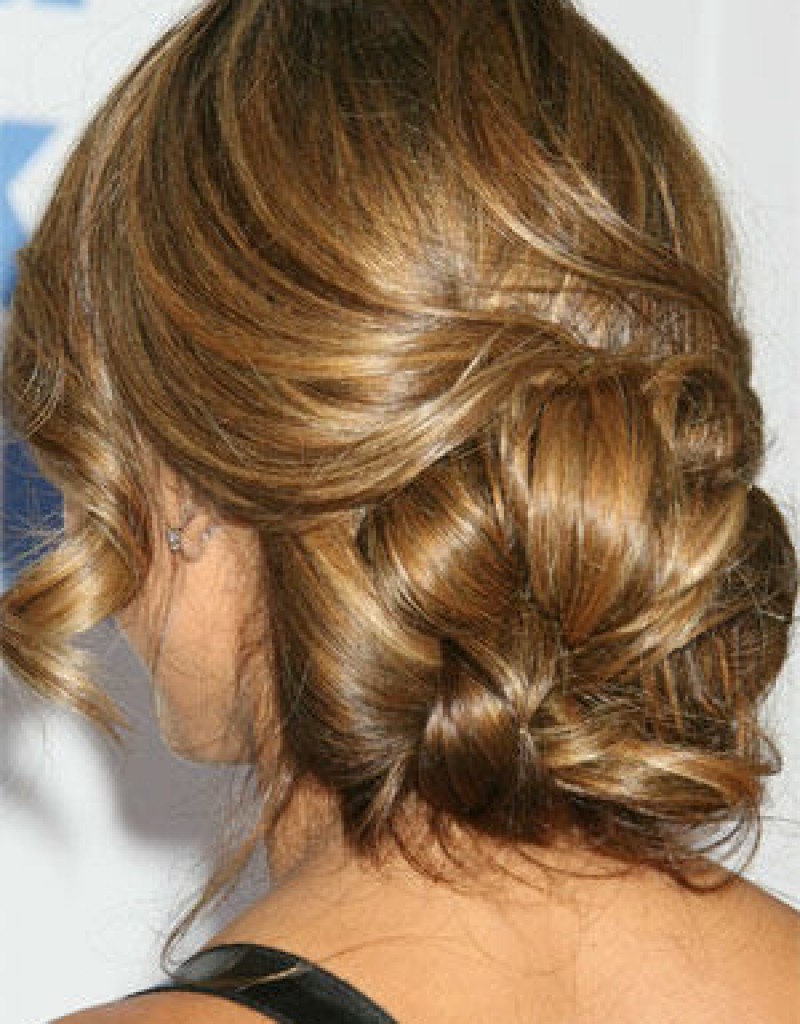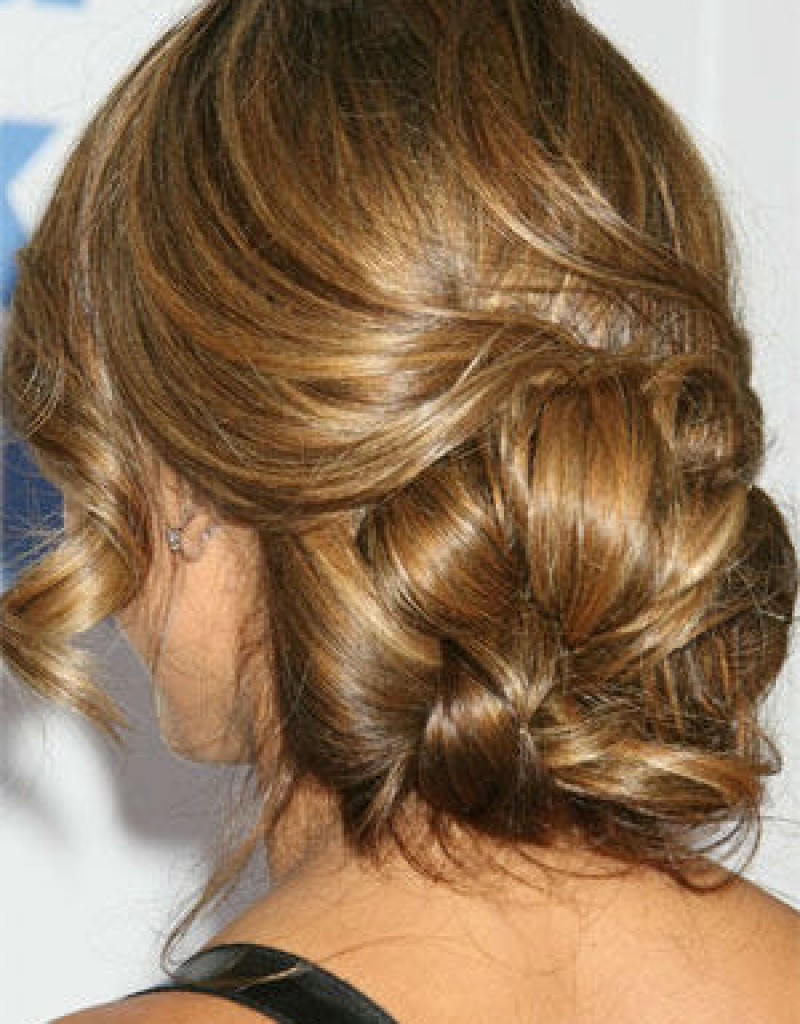 Messy hair is not a problem right now. In fact, it's actually encouraged. So pull small sections of your hair and turn some of them into twists and others into knots. Then secure them altogether with some bobby pins.
5. Super short and natural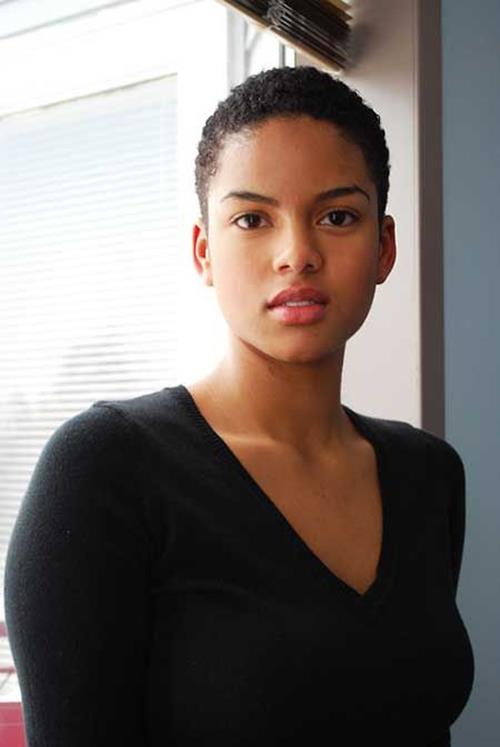 It really doesn't get much easier to style than this particular look. It's super short but still really sexy. The main thing to keep in mind is you're going to need to see a stylist or barber fairly often in order to maintain it. Otherwise, you're good to go.
6. Layered bob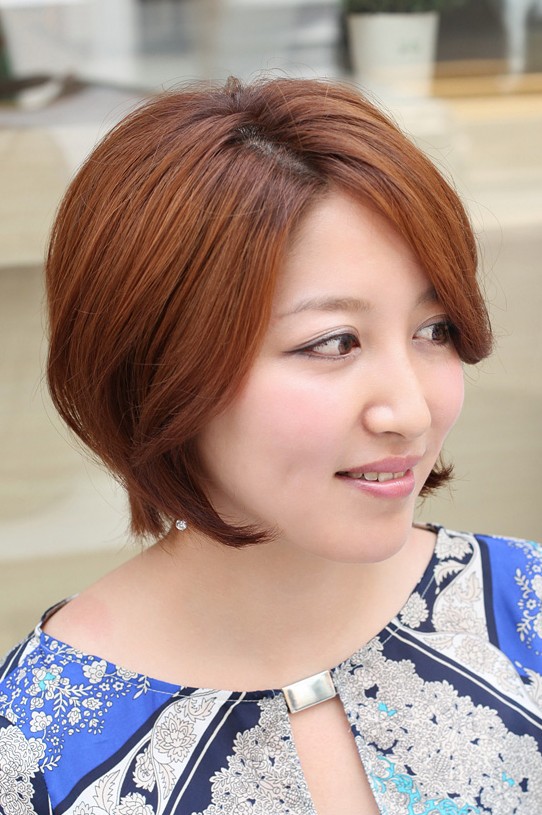 Do you have really thick hair that you're not quite sure what to do with? A layered bob may be just the answer.
7. Classic pixie cut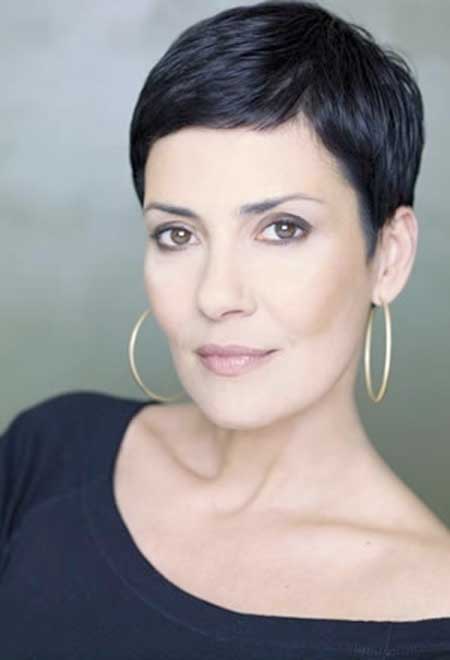 Classic pixie cuts are basically a staple when it comes to short hairstyle. It's clean. It's attractive. It's timeless. And yes, it's a really good look for women who are always on the go.
8. 'Connected' ponytails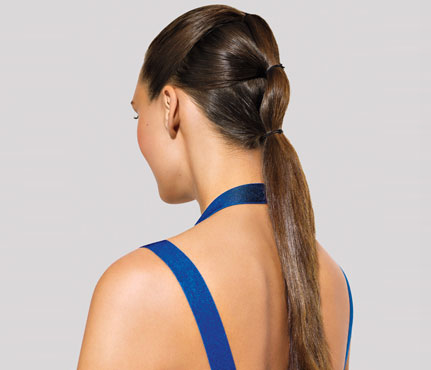 Whether you're going to workout or have a quick lunch with some friends, you'll look so cute with a "connected ponytail" like this one.
9. Twist and tie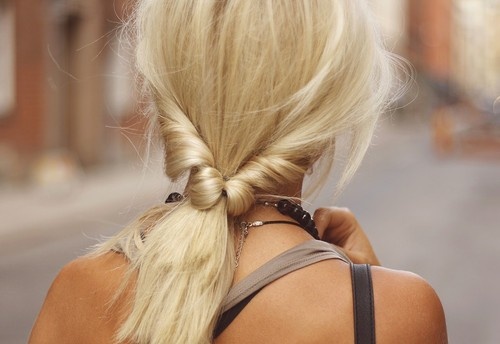 This particular kind of ponytail is what some call a "twist and tie". Just pull your hair down low, twist the ends and tie them together. (You can secure them with a couple of bobby pins if you'd like.)
10. Razor cut bob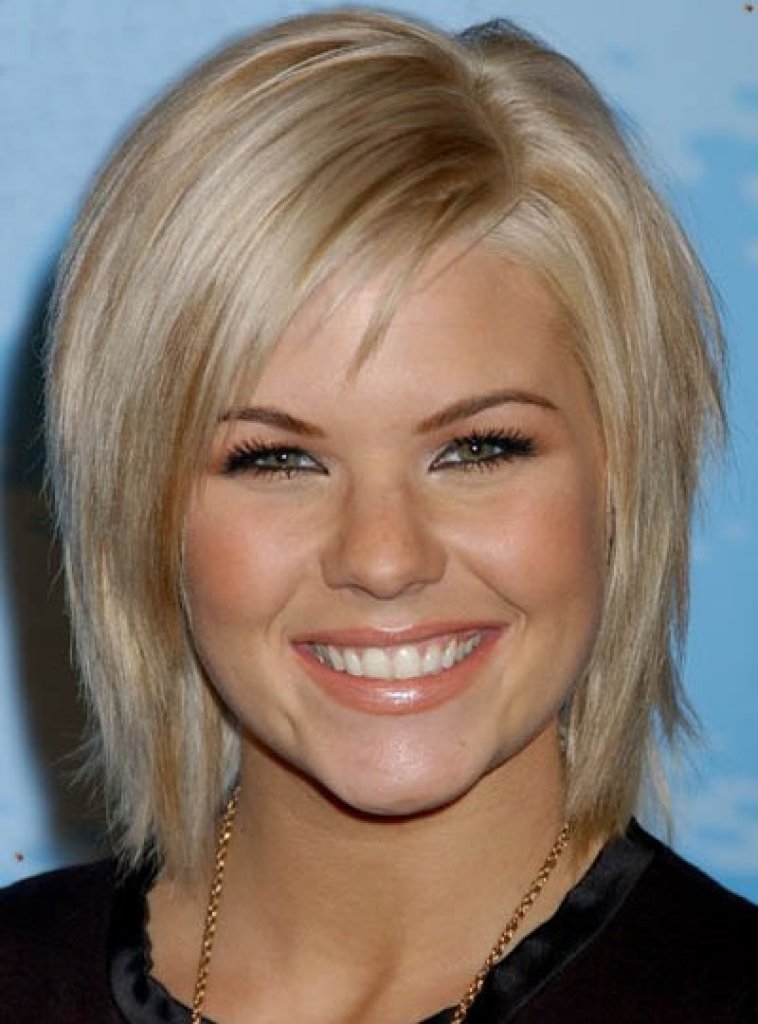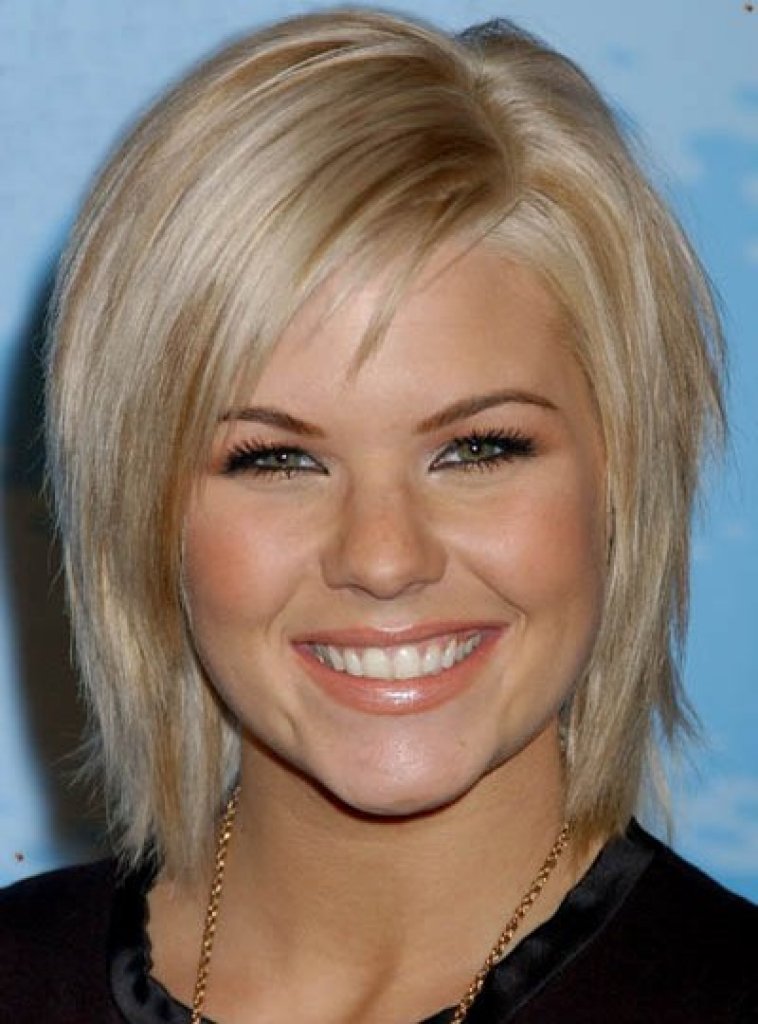 If you like the thought of wearing a bob but you want it to have a bit of "flavor", ask your stylist to cut yours with a razor rather than a pair of styling sheers. If they do, you'll probably end up with results similar to this one.
11. 'Long' pixie cut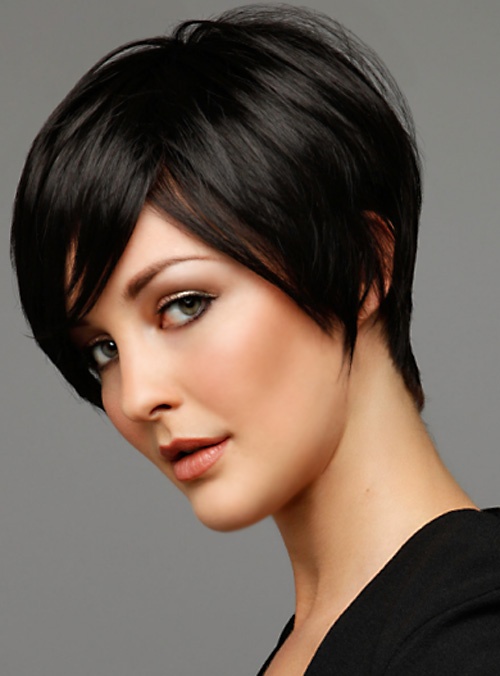 Do you want a pixie cut that looks great whether you have time to "fuss with it" or not? If so, this would be the one to get.
12. 'Messy' braid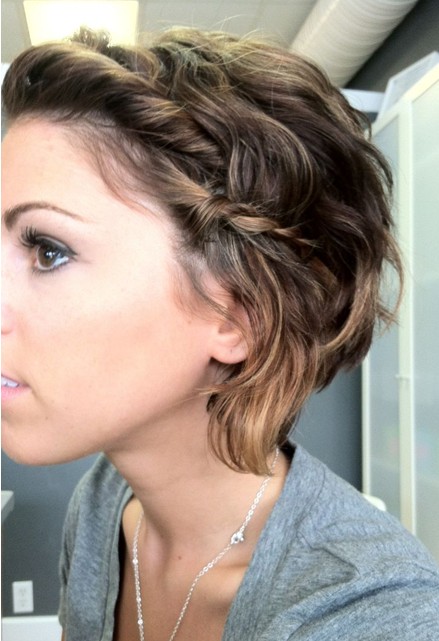 If you're in the process of growing out your bob, you can always pull some of your hair back with a messy braid like this. That way, you can avoid the temptation of cutting it (again) until it gets to the length that you truly want it to be.
13. Wavy lob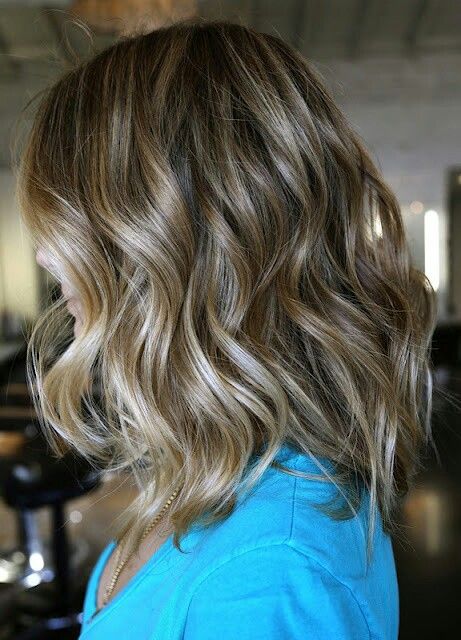 Bobs are in. So are lobs. And a lob with long layers is ideal for naturally wavy hair.
14. Half updo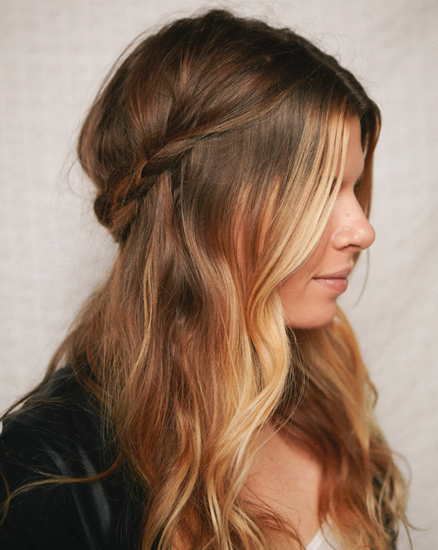 This is the kind of style that's so easy to do but still looks like you put a considerable amount of thought into it. Simply take two pieces of hair from both sides, braid them and then connect them with the help of a barrette or ponytail holder.
15. Braids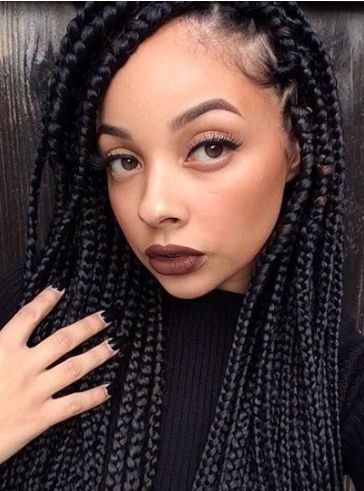 Braids are wonderful for a couple of reasons. For one thing, they adorn a woman in such a majestic kind of way. Secondly, they require nothing more than a scarf at night when it comes to maintenance. And lastly, with the help of little bit of weave, you can wear them no matter what the length of your hair is. And as a bonus, they are considered to be one of the most popular protective hairstyles you can find.
16. Buzz cut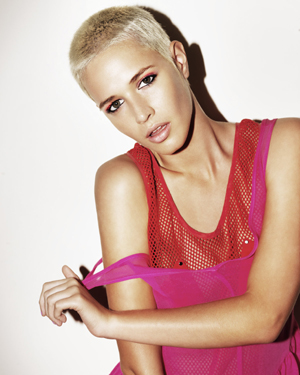 If you love catching people off guard, you can always try a buzz cut. And if it's one that's the same length all over, with a bit of practice, the right clipper guard and a handheld mirror, you just might be able to trim it yourself. Maybe.
17. Choppy bob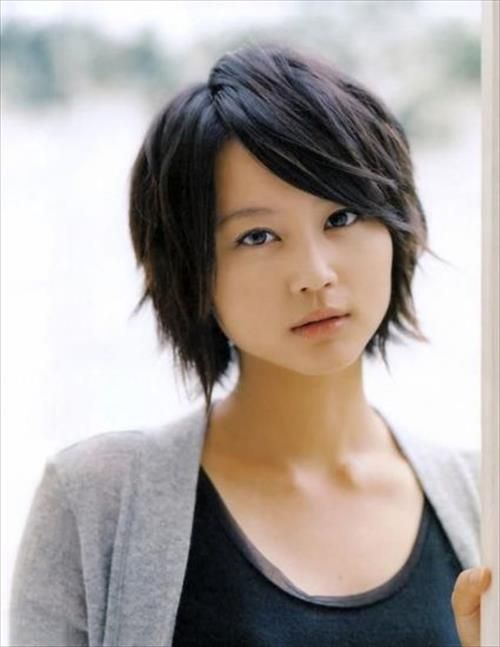 A choppy bob is similar to a razor cut one. The main difference is that it usually has more layers to give your hair even more shape and definition.
18. Long front and tapered back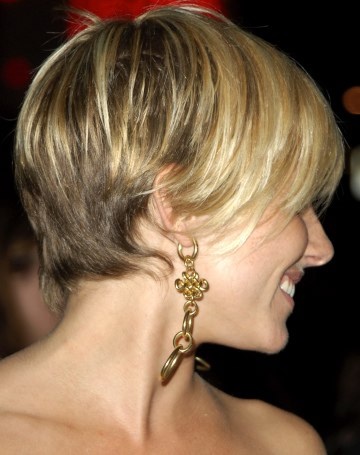 This is how you can have the length of a bob and the convenience of a short cut. Just leave lots of length in the front and then taper the back. (Our recommendation? Add some chunks of color to the front too!)
19. Classic ponytail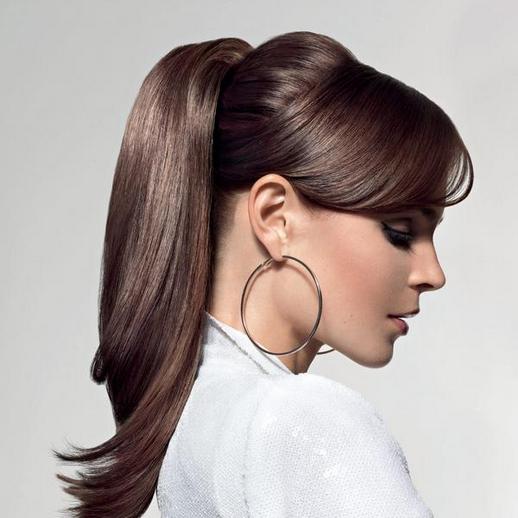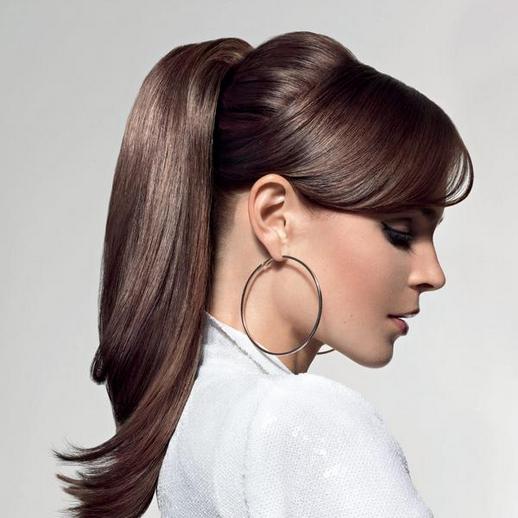 You probably already knew that we couldn't do a feature like this one without mentioning the classic ponytail. It along with some gold or silver hoops, a coat of mascara and a bit of lip gloss will have you looking great throughout the entire day.
20. 80s box fade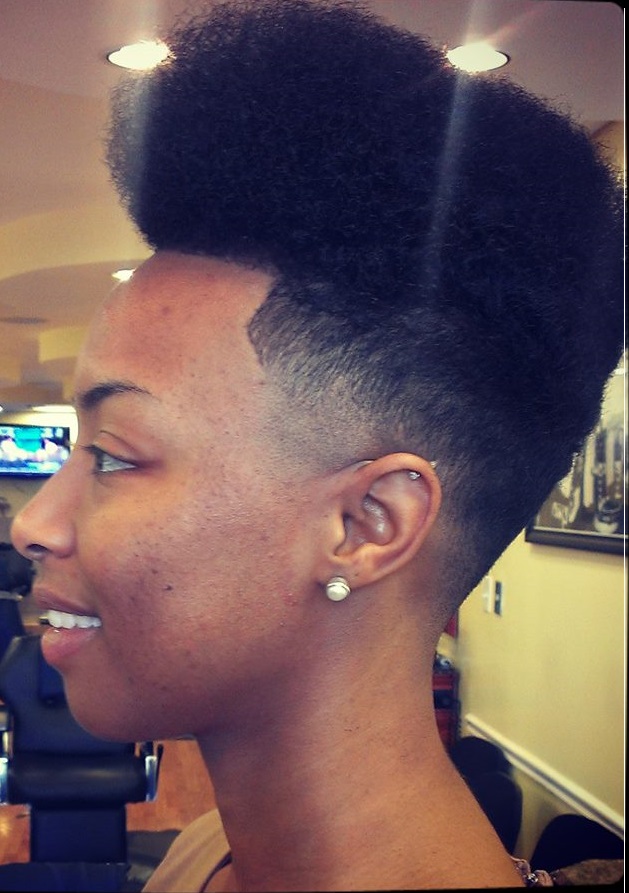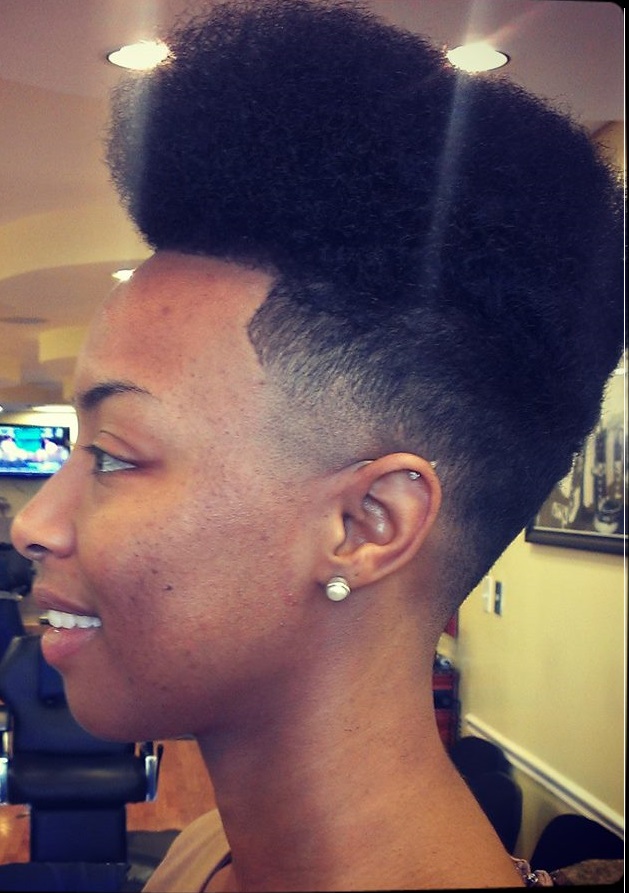 The 80s are back in style. So, if you want to incorporate the trend into your look, you can always go with a box fade like this one. Just keep it trimmed down on the sides and use a pick for the top and that's all you'll ever need.
21. Ombre bob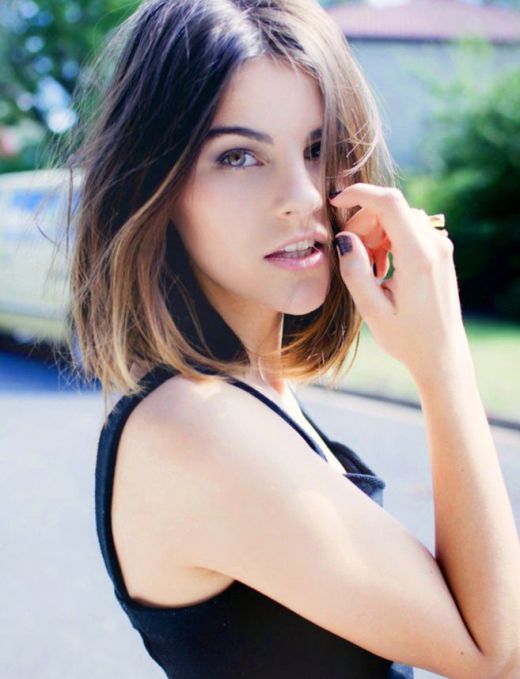 Bobs are really easy going as we've already discussed. And if you have one that's on the classic side, you can always update it without the use of any cutting sheers. Add a bit of color. Ombre is a really nice touch during the summer season.
22. Low side bun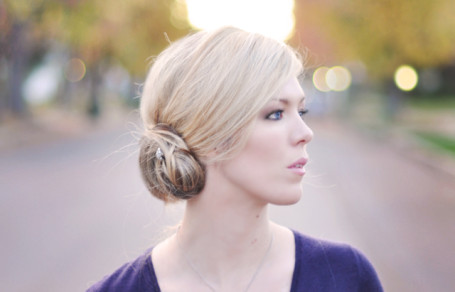 Low updos are big. If your hair is long enough, pull it over to the side and tie it into a bun. It will be quick and perfect for a day at work, a day in the park or a last-minute meeting that you may have forgotten about—until the last minute.
23. Bob with choppy bangs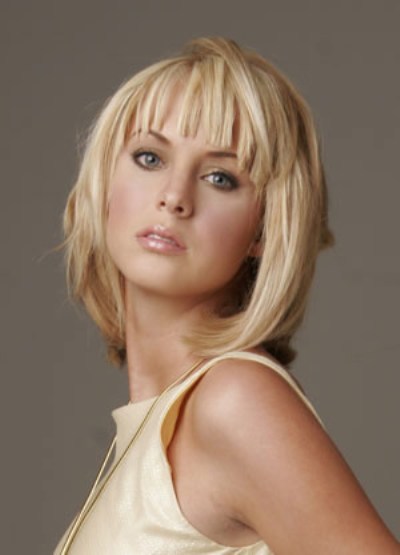 This kind of bob is the perfect merging of classic and modern, thanks to its choppy bangs.
24. Shaved on one side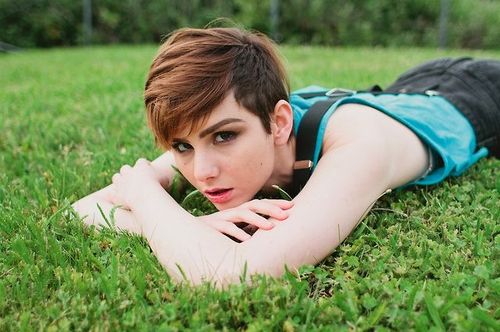 If you have a short hairstyle, you've always been curious about what you would look like with a Mohawk but you want to "ease into the idea", here's an idea: cut one side of it. It's just as cute and unique. And if you're in love with it, then you can move over to the other side. Eventually.
25. Messy updo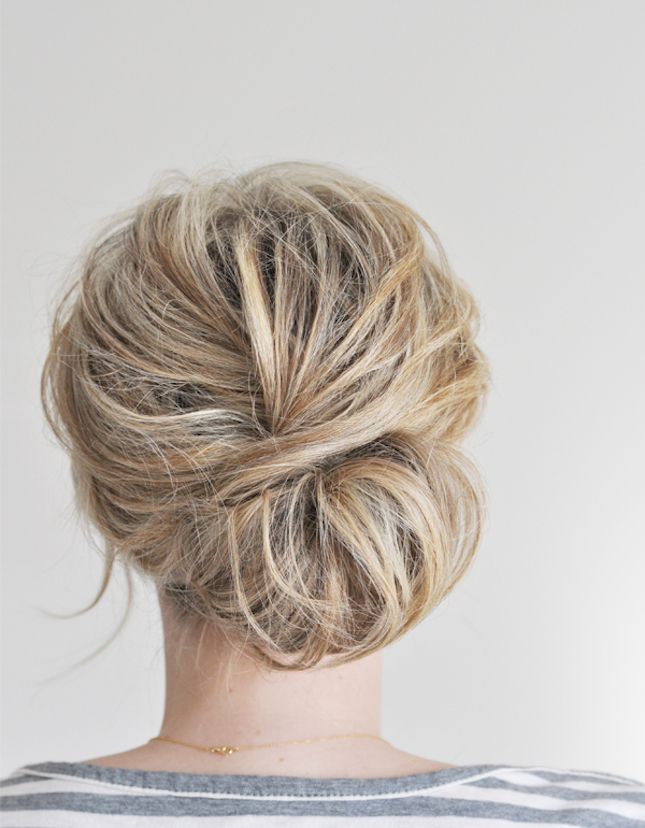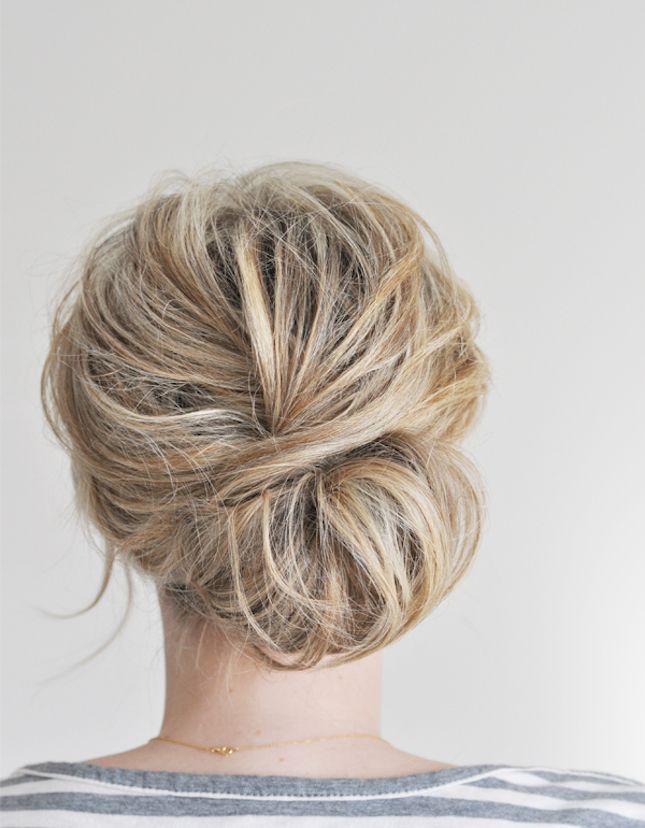 One more updo. It's low. It's messy. And it's intriguing to look at. All of the things that make up the perfect hairstyle for a woman who's (always) on the go!