When you're trying to beat the summer heat, there's nothing like having on a pair of shorts.
But you know what? There are actually all sorts of ways that you can wear them—not just during the scorching heat of summer, but also when the weather is cooler too.
That's why it's a good idea to keep them in your dresser drawer or closet at all times. With a bit of creativity and fashion forward thinking, you'll be able to make your shorts work for you in a myriad of different ways.
 Shorts and a tank top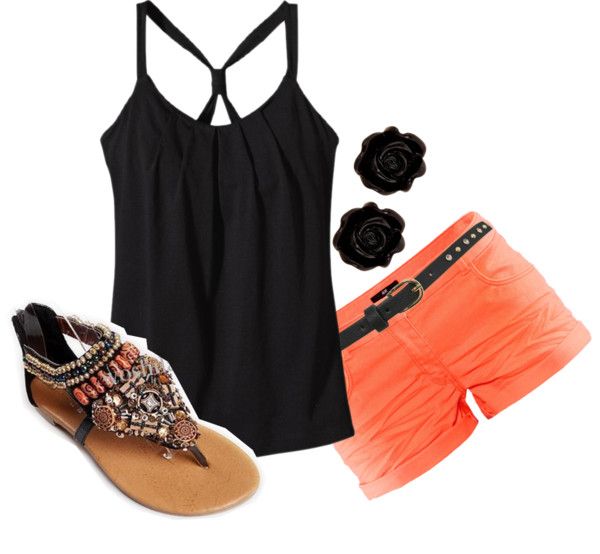 One of the most common ways to wear a pair of shorts is with a tank top. You can stand out with this particular look by combining two colors like tangerine and black or yellow and mint green.
Shorts and thigh highs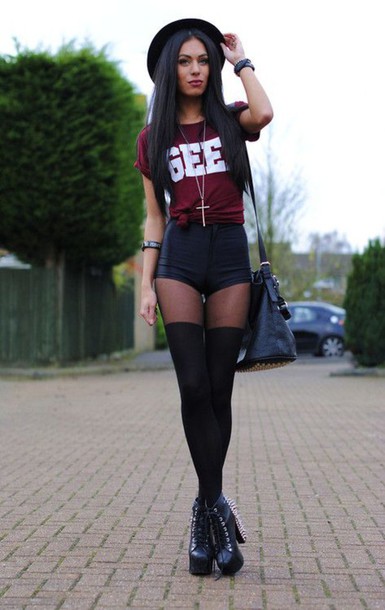 From summer to fall. If you can't bear parting with your shorts after Labor Day, put on a pair of thigh high socks. You'll be warm while looking super cool.
Shorts and cowgirl boots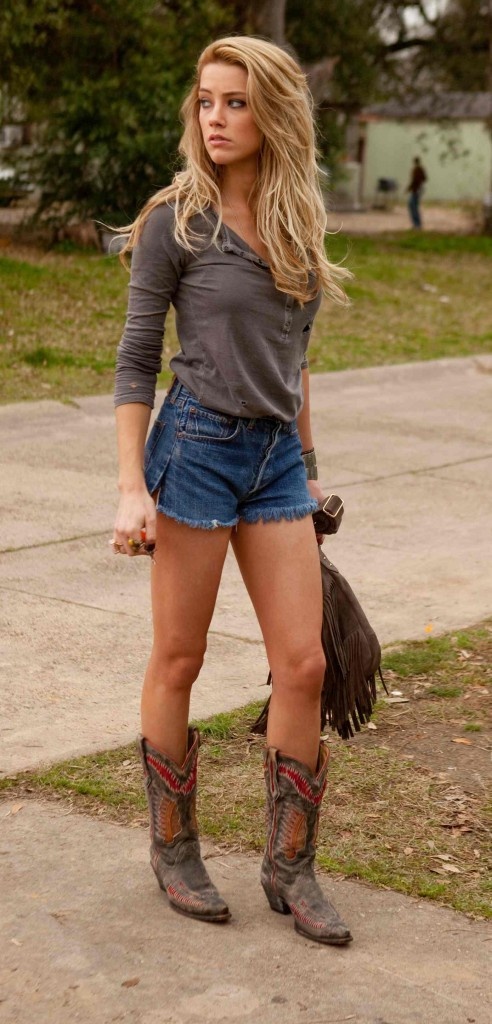 Footwear can totally change the look of a pair of shorts. Flip-flops will make you look casual. Cowgirl boots will make you look…oh so fashionable.
Leather shorts

Leather shorts are the kind that you can wear year-round. During the summer, add a graphic tee or tube top. During the winter, add some tights and a blazer. Either way, don't forget to complete the look with a pair of leather heels. They'll make your legs and backside look amazing.
Shorts and a dressy blouse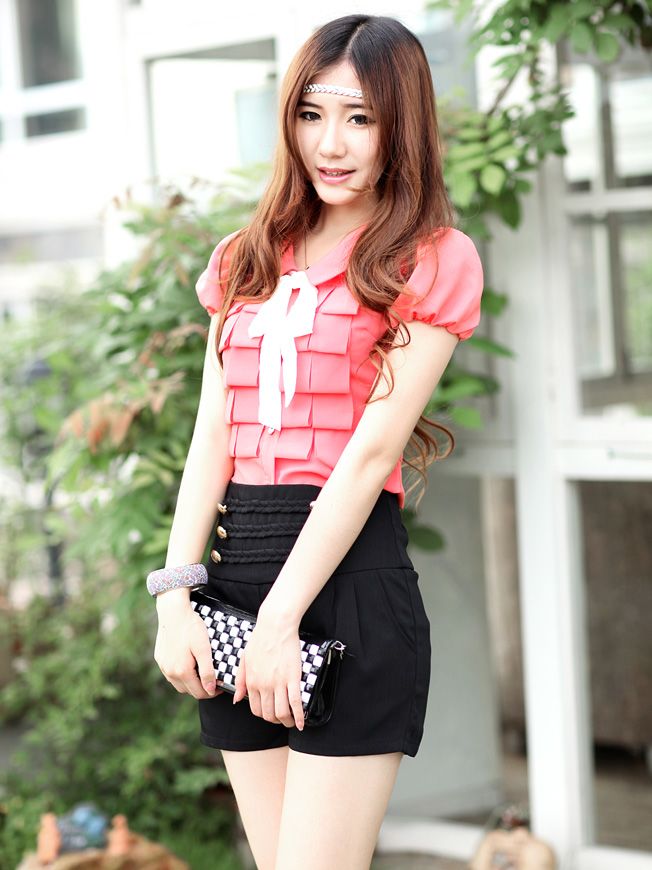 Doesn't she look like a doll in that dressy blouse. It's one of the best ways to take a pair of shorts from casual to dressy. Be sure to add some fun accessories too!
Shorts and heels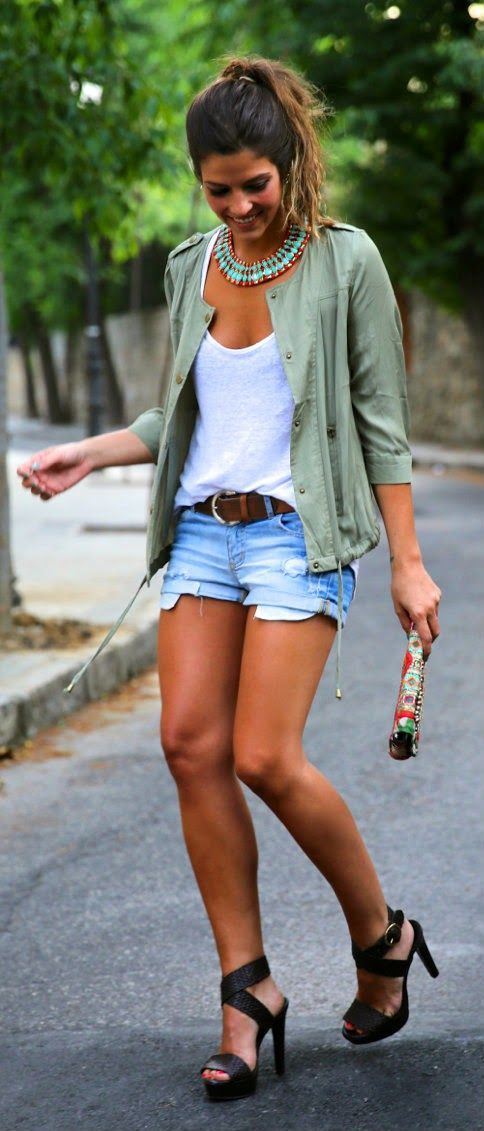 It really doesn't matter what you have on with your shorts. You are going to look so seductive if you put on a pair of heels. Some strappy platform ones (or a pair of stilettos) are our preference—and recommendation.
Shorts and a tunic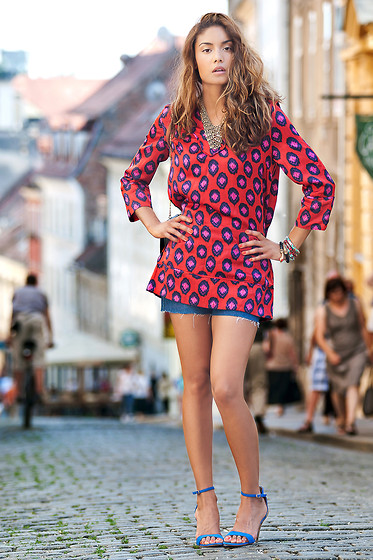 When you were a little girl, you might have worn some shorts under your dress or even a pair of skorts (a skirt and shorts combo) so that your undies wouldn't show. Now that you're a grown woman, the more mature approach would be to put on some shorts under a short dress or tunic. And look, it's just as cute. Cuter, even!
Shorts and a blazer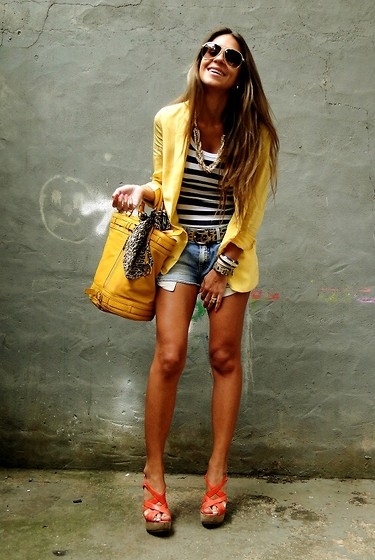 Another way to keep the chill off is to put a blazer on over your shirt. A black one is fine but a blazer in a bright color is so much better.
Shorts and a double-split tee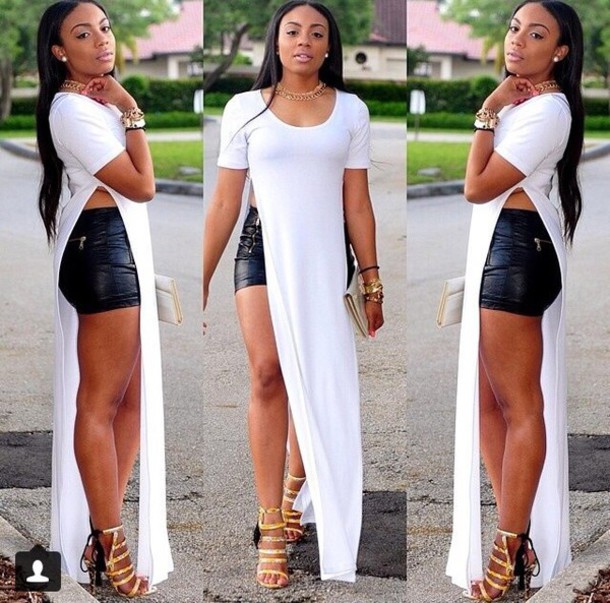 If you're going to the club with some friends or a date with someone you really like, you're going to be a show-stopper with this outfit. Oh, and if you can't find a long T-shirt with slits up both sides, remember that you can always make it yourself. (Don't forget to hem the sides!)
Flowing shorts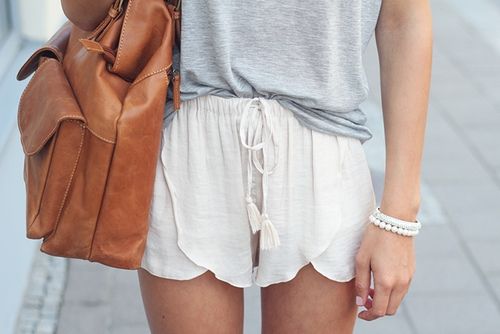 One style of shorts that provides the visual illusion that you may have on a mini skirt is flowing shorts. As a bonus, they are one of the most comfortable kinds that you could ever wear.
Shorts and tights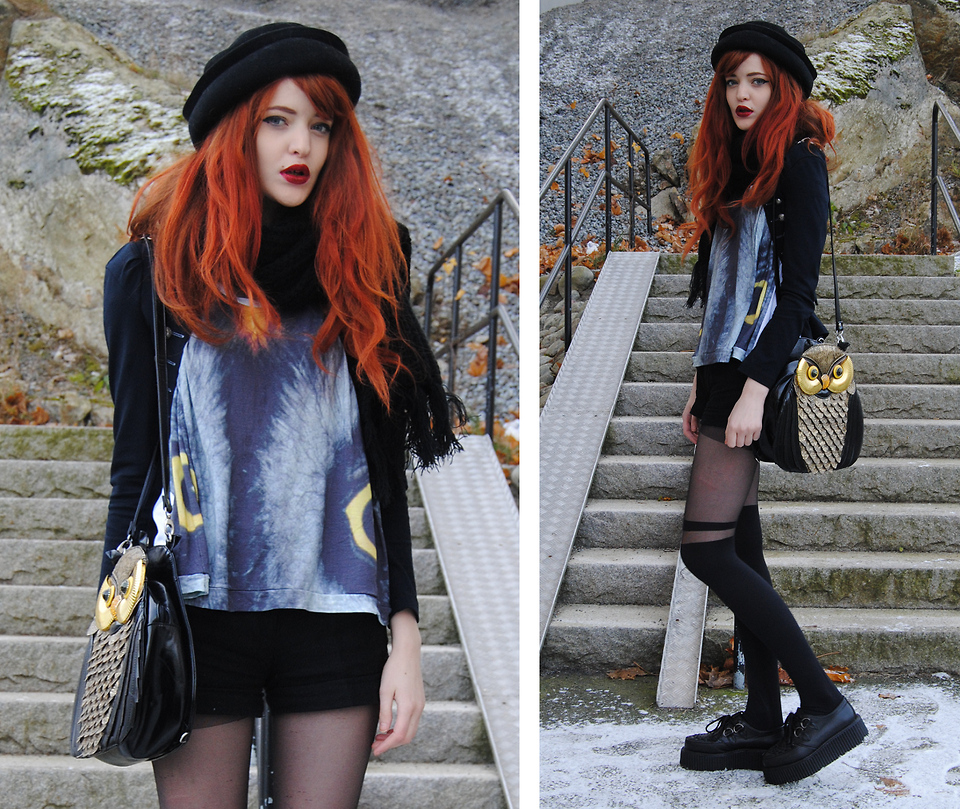 Got the perfect winter outfit to go along with a pair of shorts? Awesome. Just make sure to put on some designer opaque tights so that you won't catch a cold!
Shorts and a bustier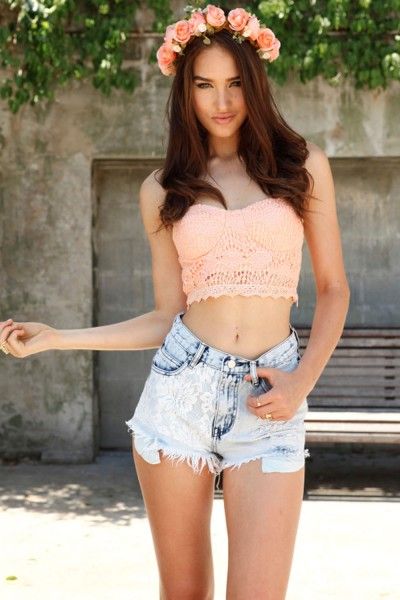 A beach vacation is the ideal backdrop for an outfit like this. The peach bustier is flirtatious and the flower headband is just darling.
Shorts and a cover up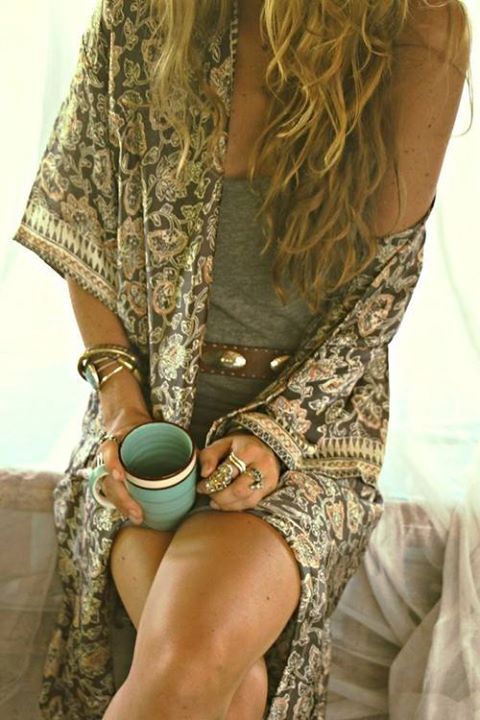 Bohemian fashion is all the rage right now. If you want to take a subtle approach to it, how about this Boho-inspired cover up? If you add to it some midi-rings and footless sandals, you'll be oh so Boho chic!
Shorts and sequins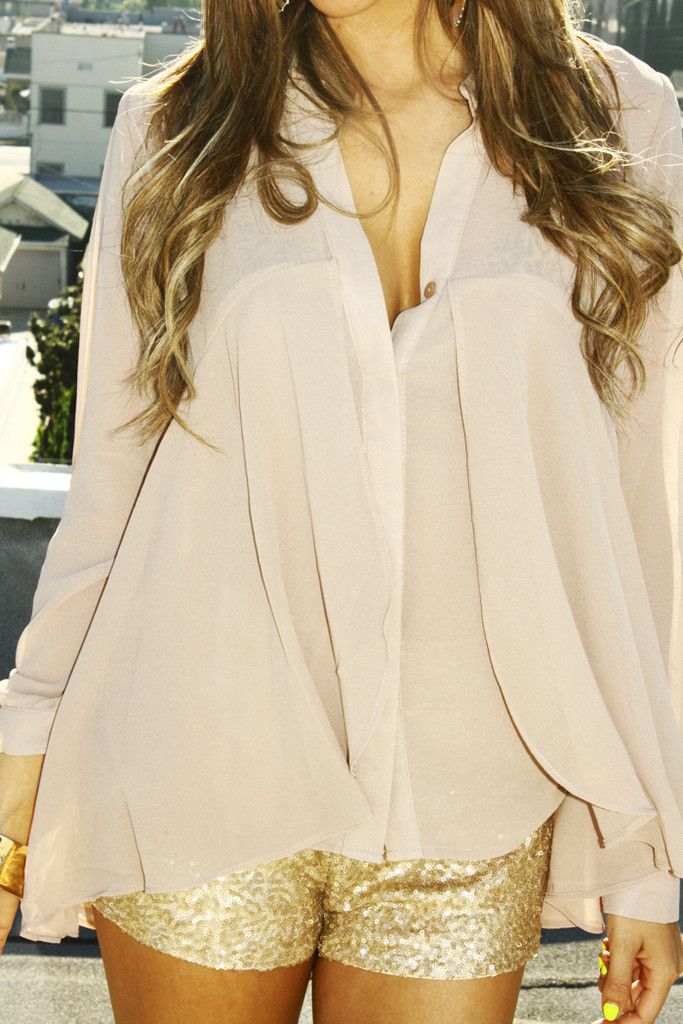 Sequin shorts. They bring a whole 'nother meaning to "hot pants", don't they?
Shorts and a hoodie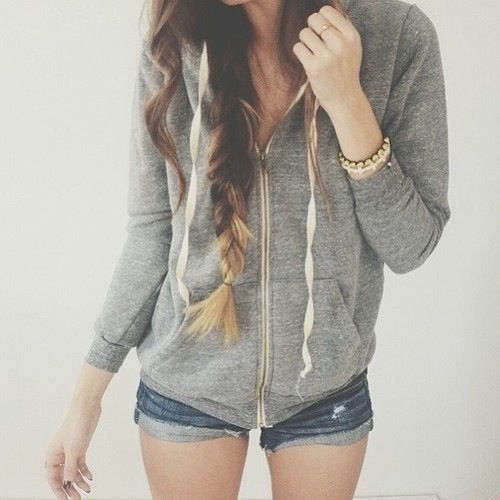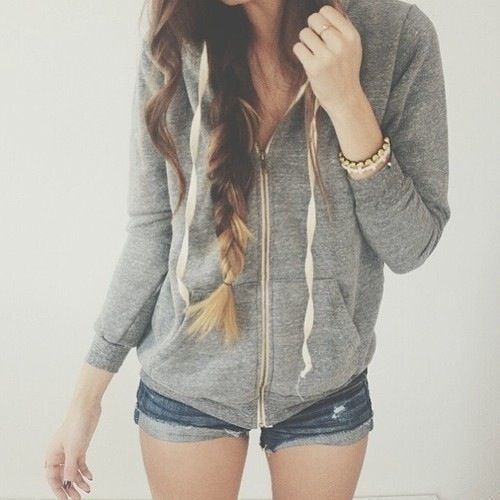 If you're the type of person who enjoys going on an early morning run in your shorts, don't forget to put on your hoodie. It'll keep the chill at bay and you'll still look pretty darn adorable.
Business casual-style shorts

Shorts that are made out of a fabric like linen, are in a fashionable print and come with a hem at the bottom are ideal for work. The key is to keep the shorts length-appropriate and to put on a pair of pumps.
Shorts and leggings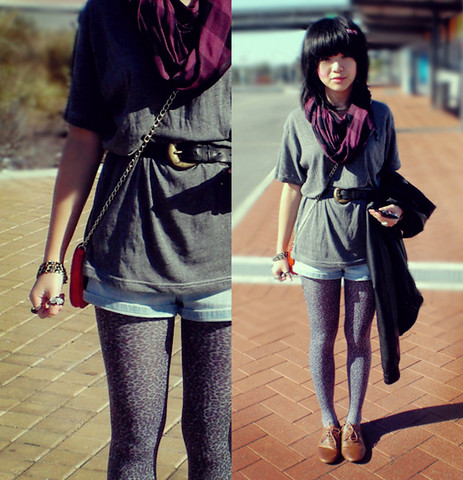 Shorts and leggings. They're not just about staying warm but coming up with an original way to sport your shorts.
Shorts and a cardigan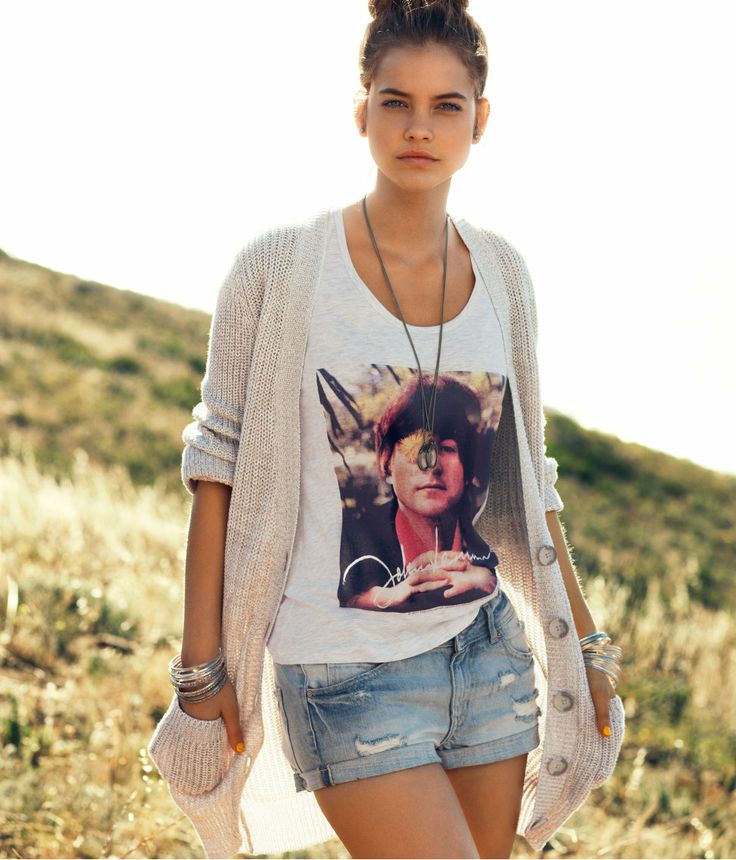 This is another way to wear shorts. Cardigans complement so many articles of clothing. In such wonderful ways.
Layering with shorts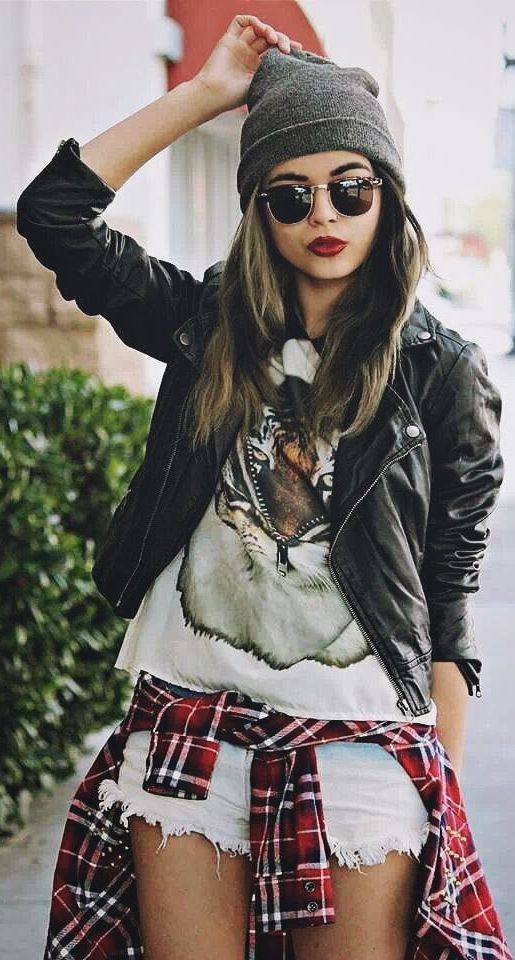 You don't have to wear short and a shirt only. Have a ball doing as much layering as you possibly can!
Lace shorts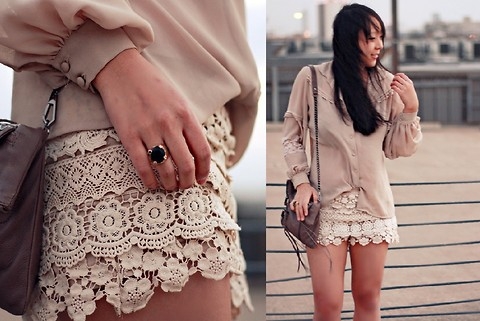 Lace shorts. They're basically like doilies for the bottom half of your body. They're simply precious.
Shorts and a sweater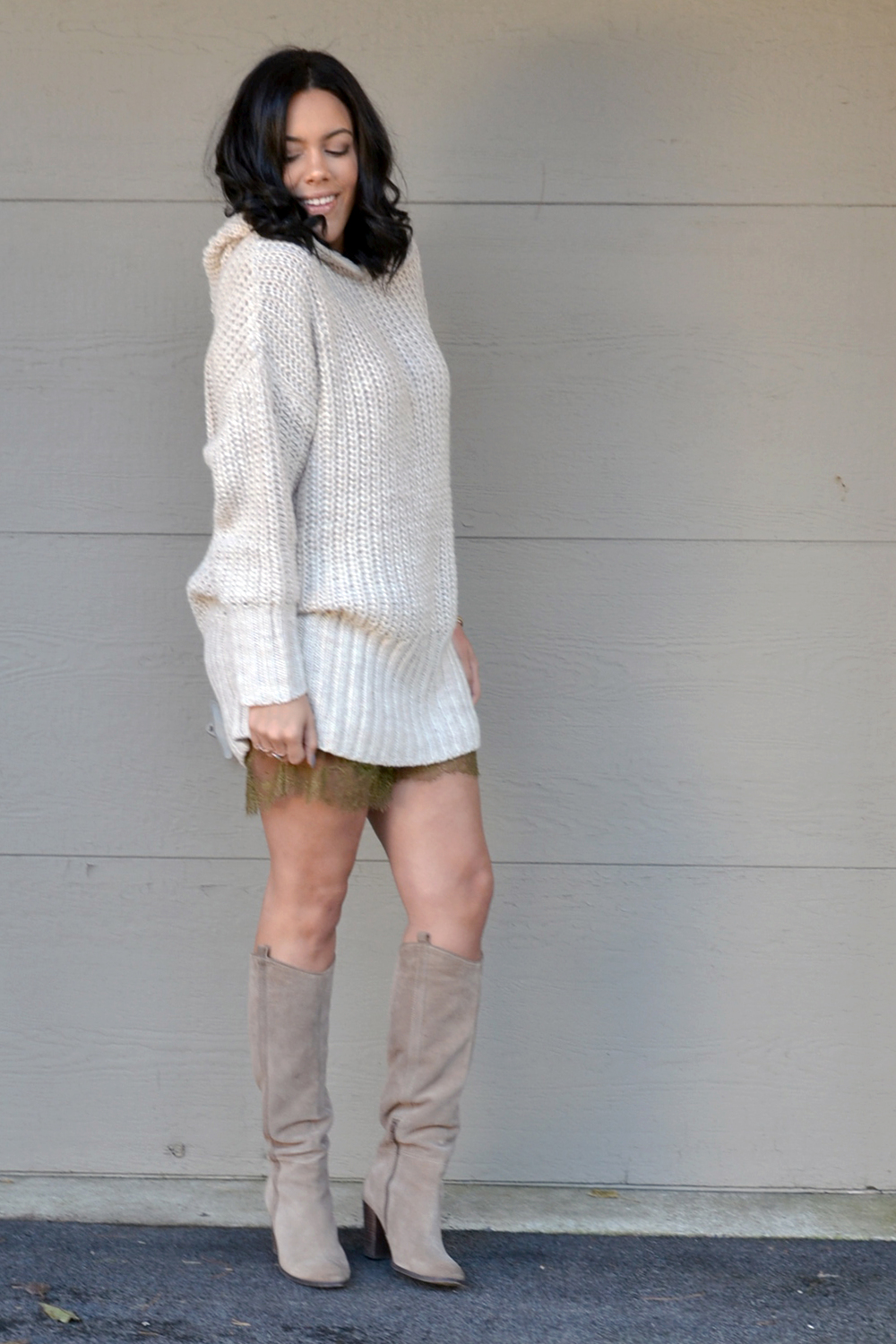 The key to pulling off shorts and a sweater is to put on some shorts that are made out of a fabric like suede and some boots to match. Oh, and if everything is neutral, that's even better.
Shorts and a coat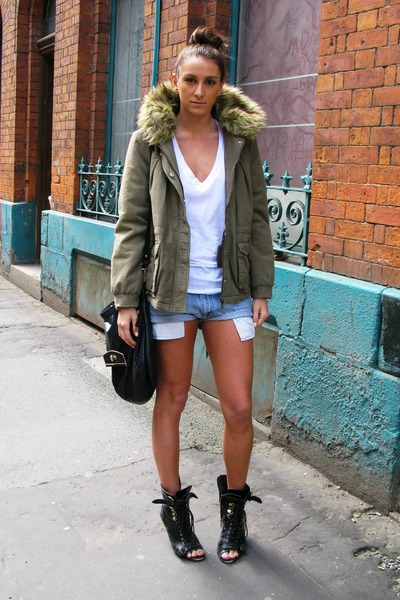 Shorts and a coat. Fashion-wise and weather-wise, clothing doesn't get any more extreme. But if you're a bold kind of woman, heck, why not give it a try?
Do you love these styles? Find more outfit ideas on stylesweekly.com!