A part of summer fashion is not just about wearing the right outfits but putting on the right colors too. Being that the hue trends change from year to year, it's a good idea to stay up on what's in—and what's out.
So what shades can have you looking and feeling light, bright and happy all summer long? Good question. In just a couple of minutes, you're going to get all of the answers you've been looking for.
Strawberry ice maxi skirt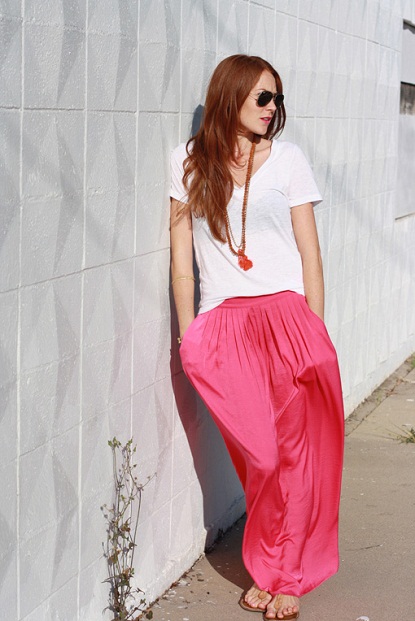 If you've never had a cup of Italian ice before, you're really missing out. Just make sure that it's a cup of strawberry ice. And if your closet doesn't have a maxi skirt in the same color, what are you waiting for? It's so…refreshing looking.
Strawberry ice dress (with ruching)
Another way to wear strawberry ice is with a cute little dress with plenty of ruching. It's the kind of style that fits virtually everyone's body type.
Blush pink jogger pants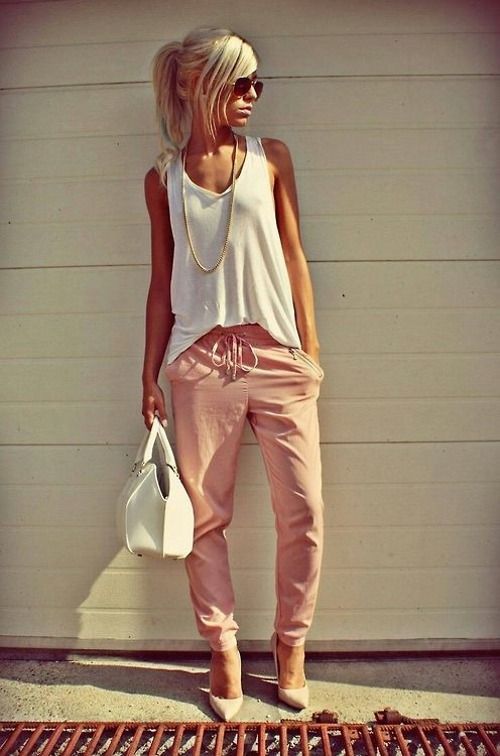 Another shade of pink that's getting quite a bit of attention is blush pink. It's a pale shade that women of every age will look great in.
Custard jumpsuit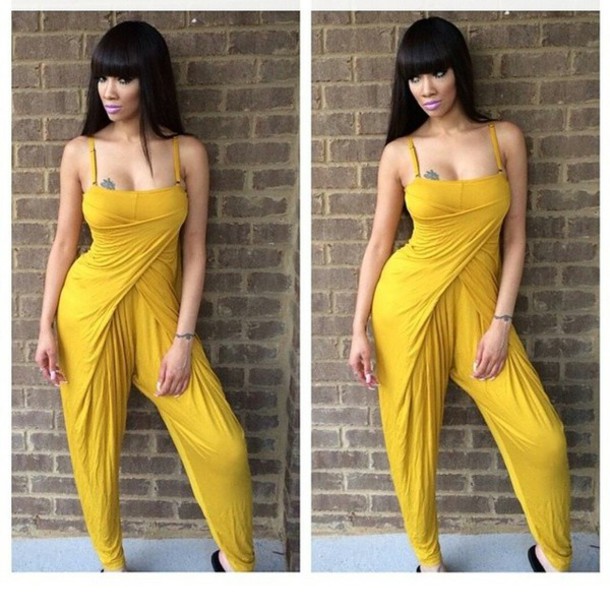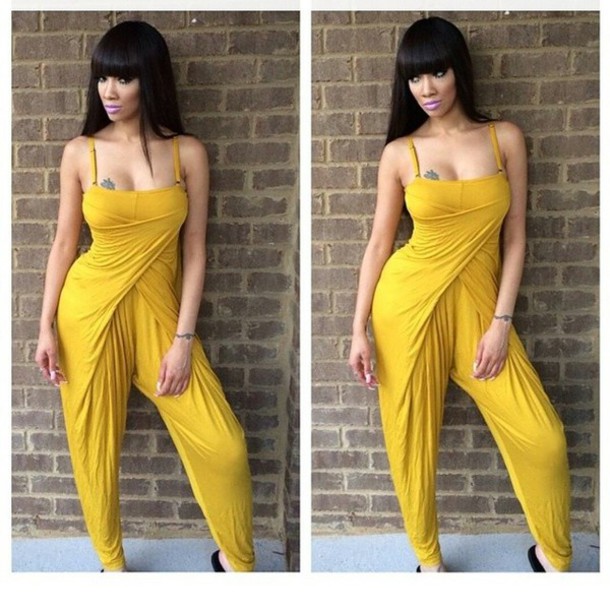 The only thing better than a cup of custard is a jumpsuit like this one in the same color.
Yellow sundress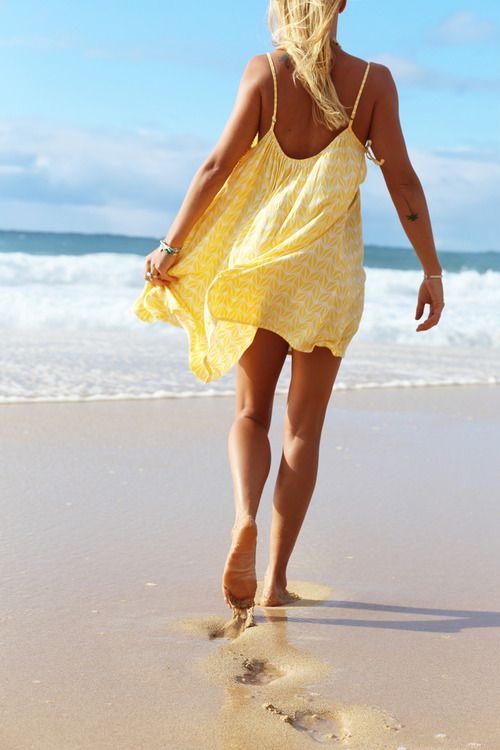 Yes, yellow is big this year. Bright as the sun and beautiful on every skin tone. Make sure to get at least one sundress.
Marsala cover-up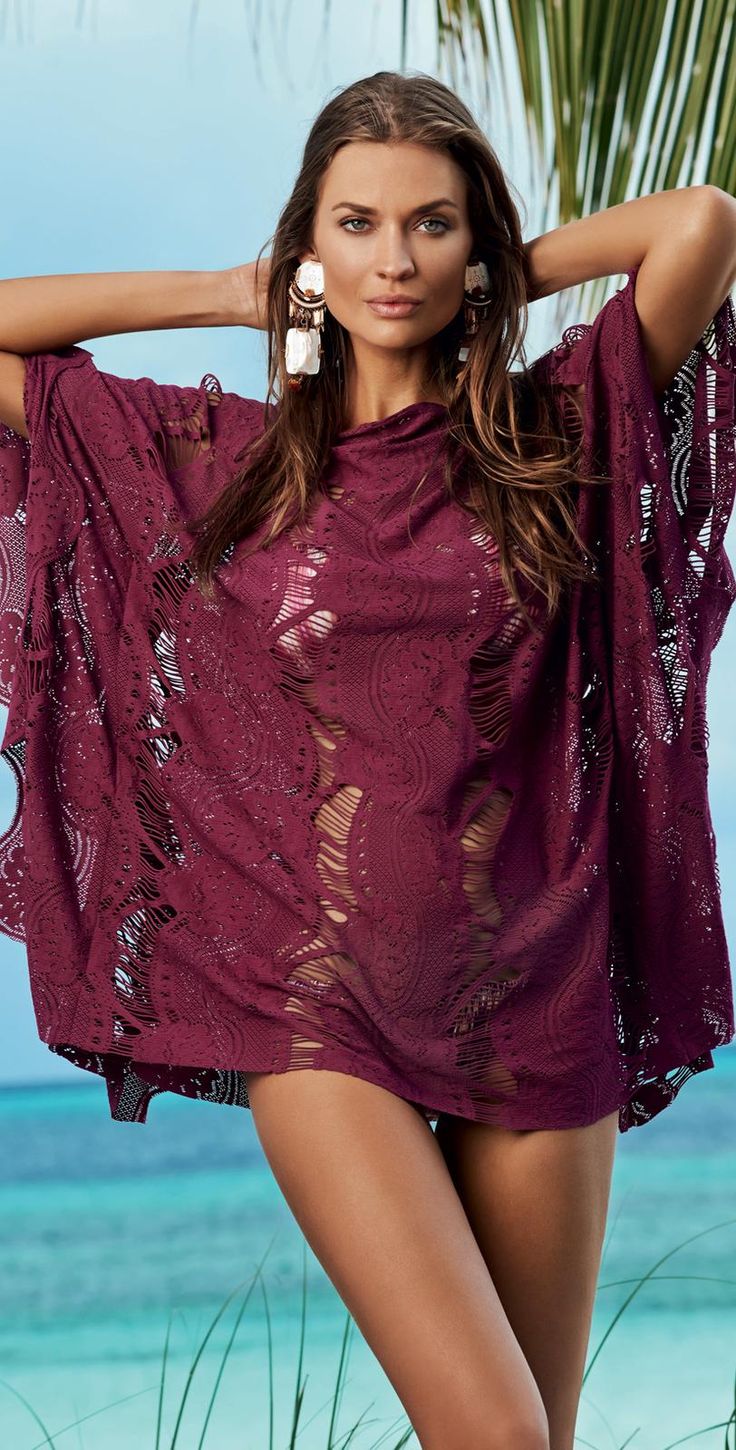 If you've read even one fashion magazine or blog than you probably know that Marsala is a big color. In a cover-up it is so sophisticated. Seductive too.
Marsala skinny jeans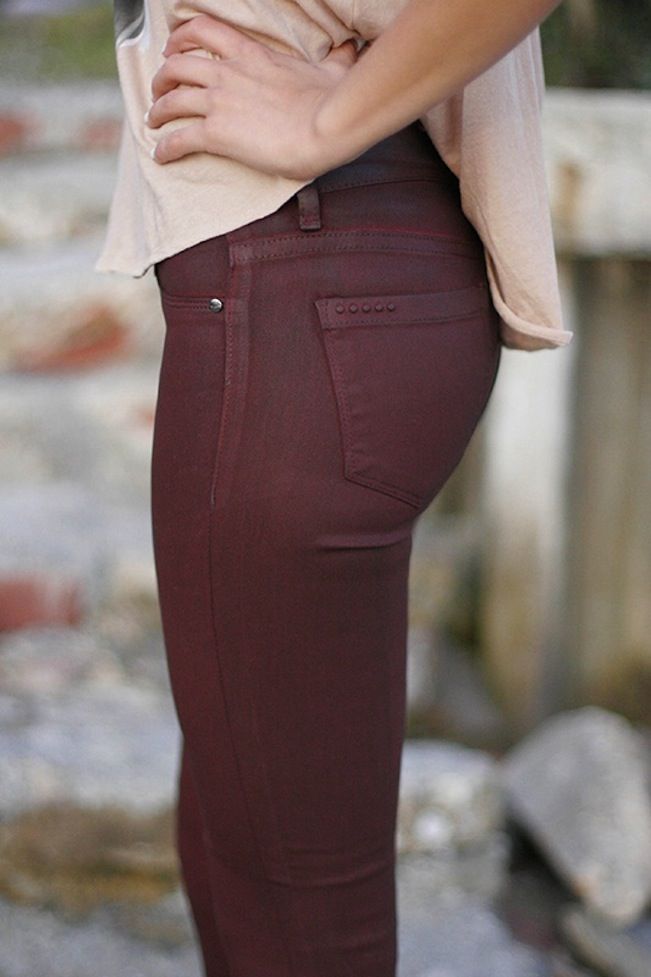 Another way to make Marsala sexy is with a pair of skinny jeans in the same color. All you need to go with it is a tank top or a graphic tee.
Scuba blue tulle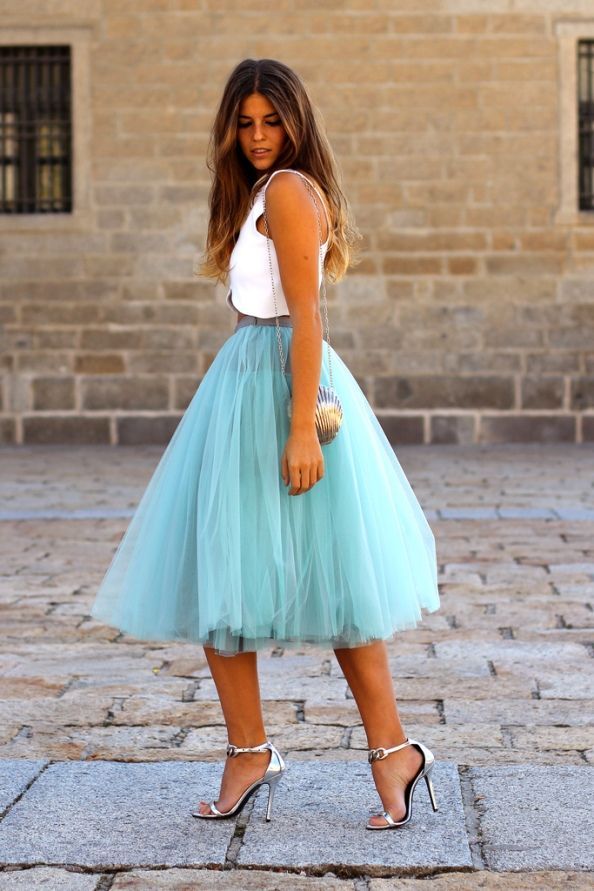 Classic blue is one big color. So is scuba blue. If you decide to get a tulle skirt such as this one, you'll look like you're wading in an ocean of crystal clear waters. And her ombre hair is fabulous.
Scuba blue halter swimsuit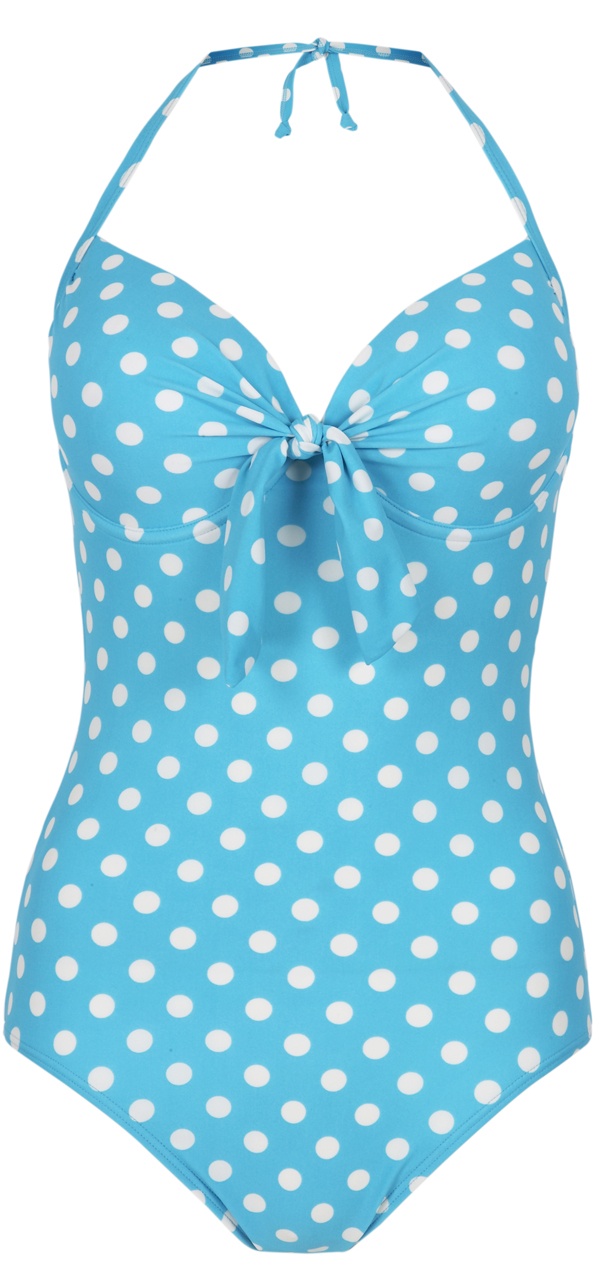 Polka dots are a popular print. So, why not combine them with a scuba blue halter swimsuit? It's cute, retro and extremely on-trend.
 Grey Boho chic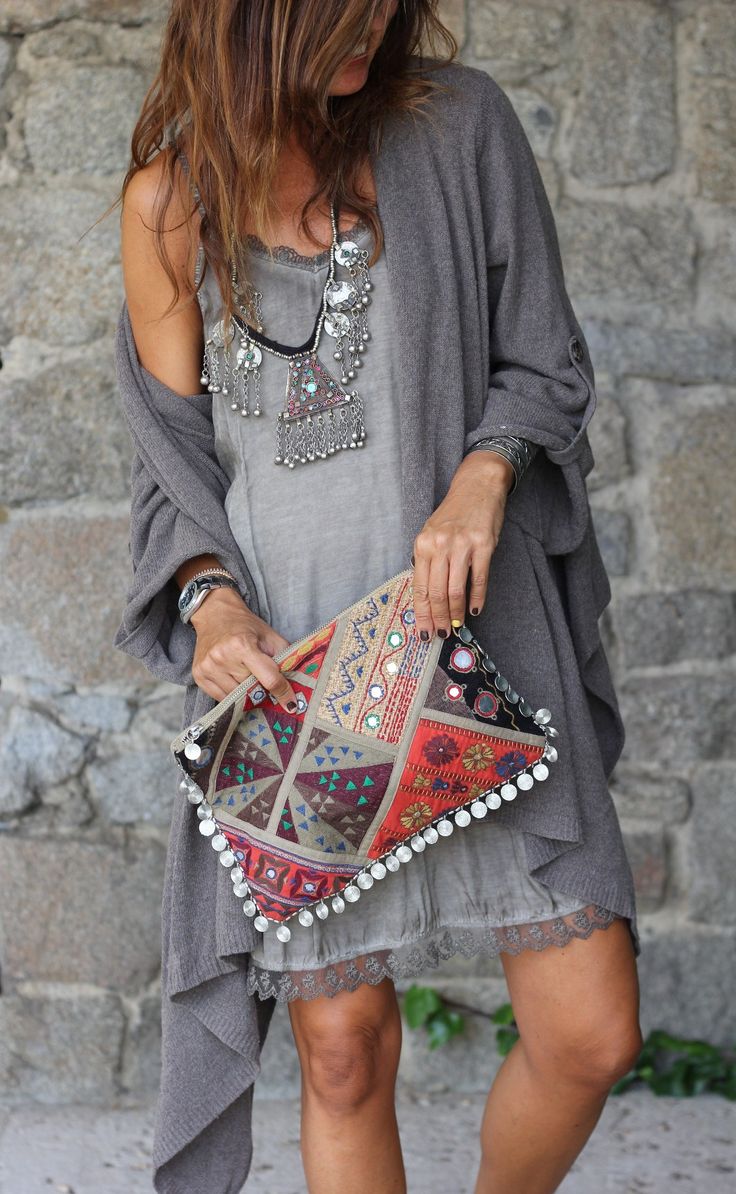 Grey is typically a neutral hue that seems a bit boring. But if you wear it in the color of a slip dress and cover-up, it will be seen in a totally different light.
Grey halter maxi dress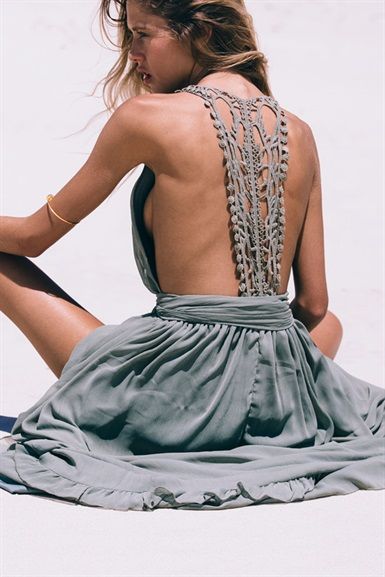 Another way to "brighten up grey" is to get a halter maxi dress like this one. The crochet detailing on the back is simply divine.
 Toasted almond purse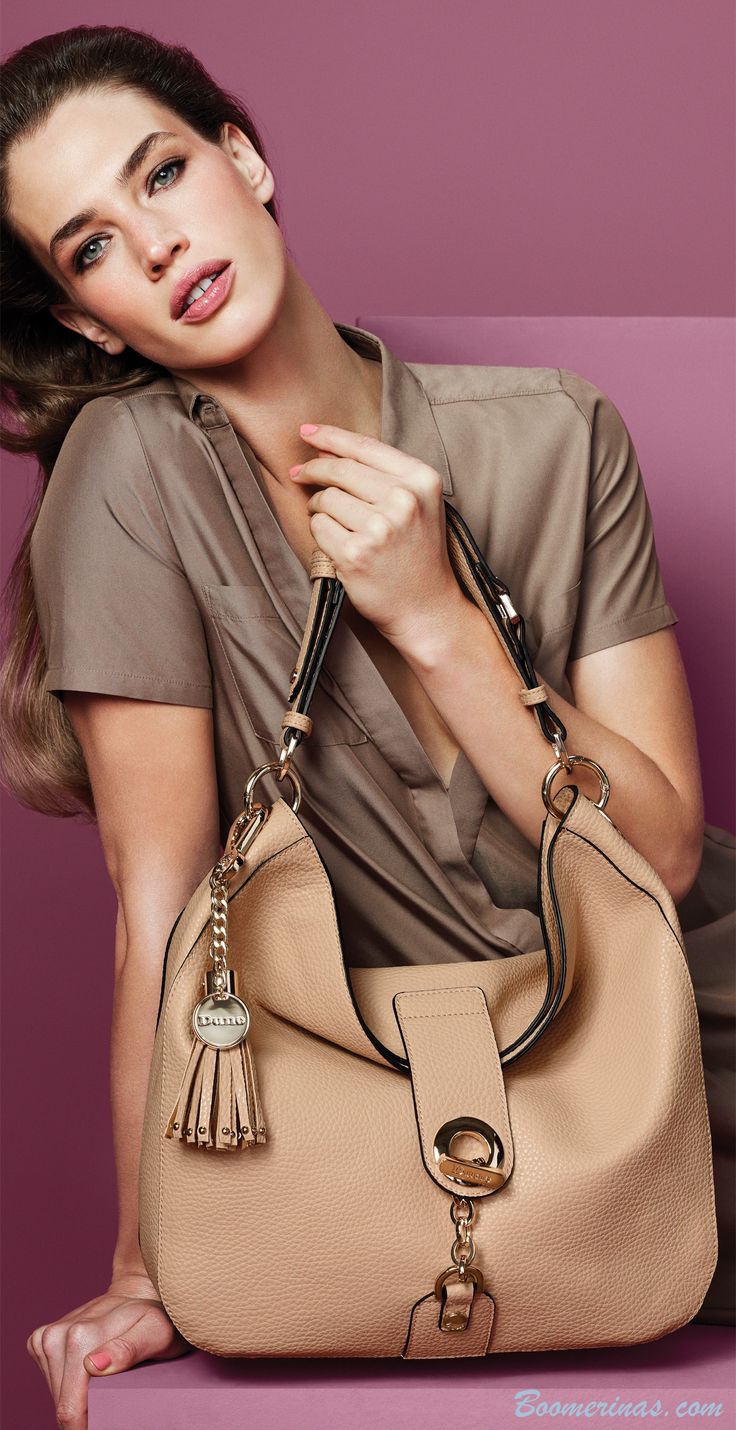 Wearing popular colors includes finding accessories in those shades. Toasted almond is perfect in the form of a purse.
Toasted almond wide legs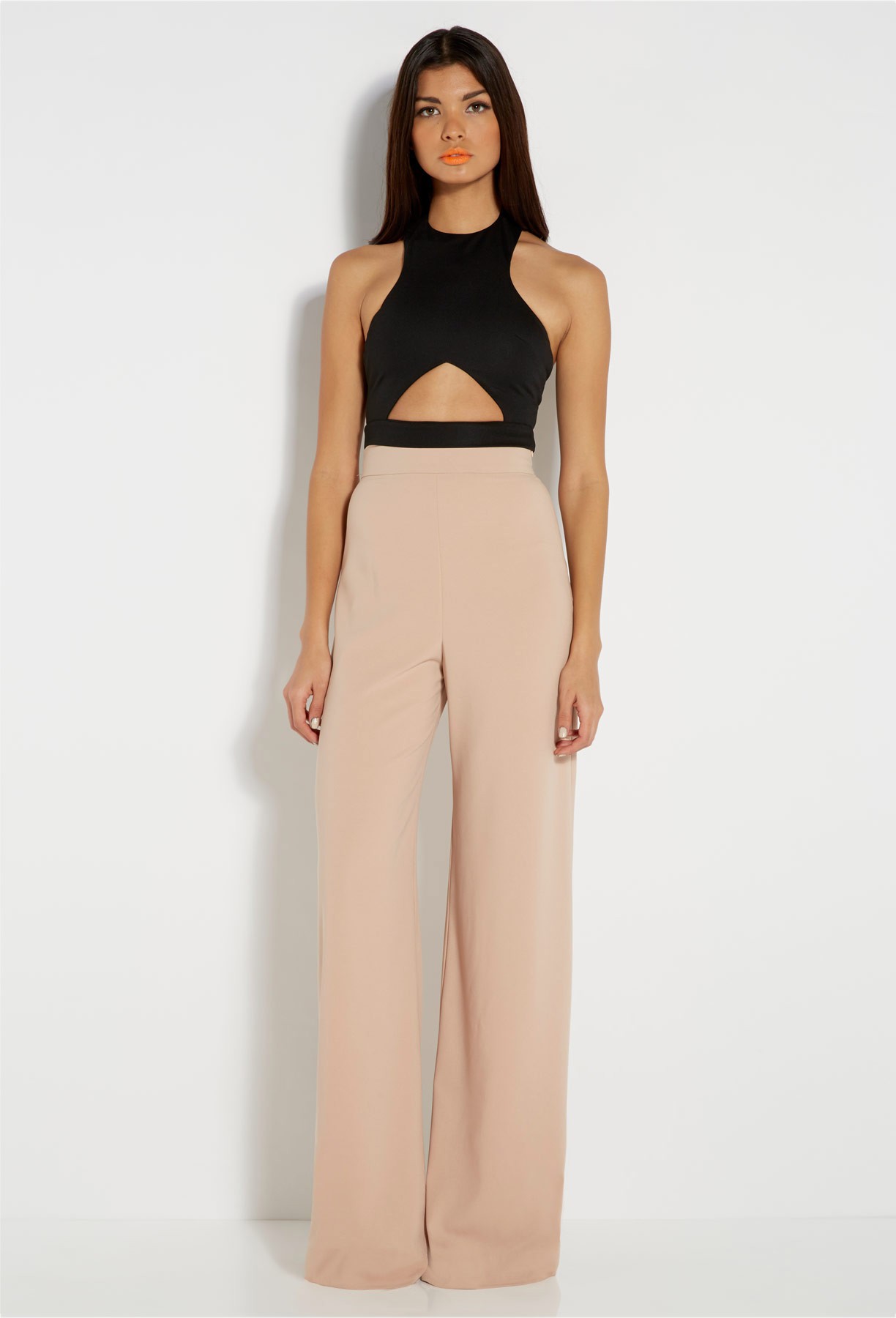 Flare jeans and wide legs are hot looks too. Can you just imagine how many compliments you will get with a pair of slacks in a toasted almond color?
Classic blue romper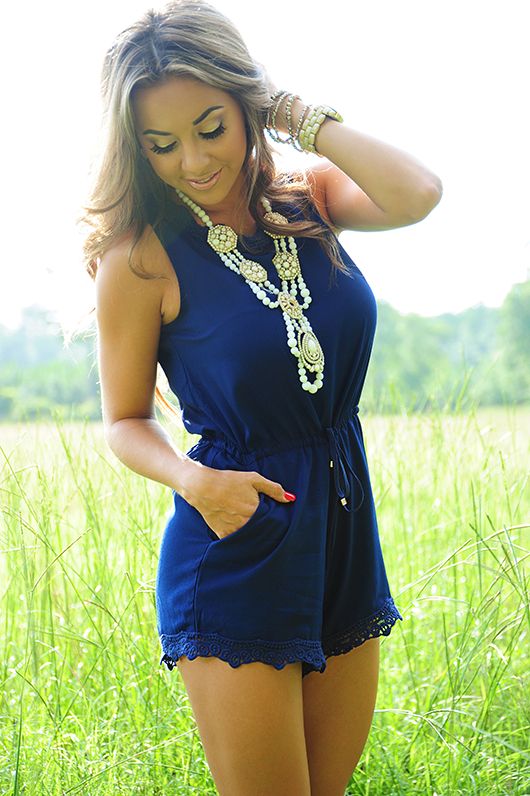 Remember how we mentioned classic blue? Isn't it perfect in this blue romper? Plus, it's the kind of color that you'll look great in…even when it does go "out of style".
Classic blue sundress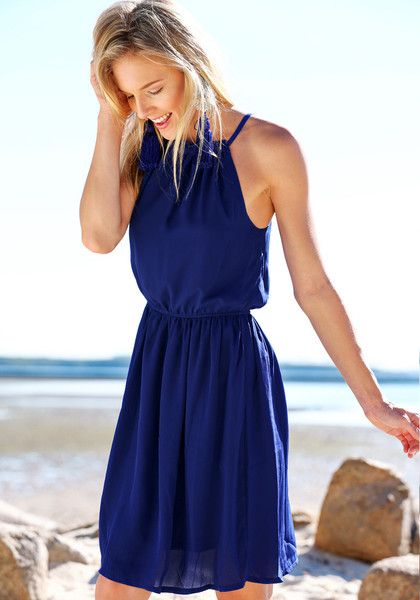 It's also sweet in a sundress. With a white cover-up and red sandals (or footless sandals), you'll be the fireworks on the 4th of July!
Tangerine maxi skirt

Tangerine is a resplendent approach to orange. And you'll look so festive and delicate in a maxi skirt that's in that color. This loose updo is perfect for summer.
Tangerine one-shoulder swing dress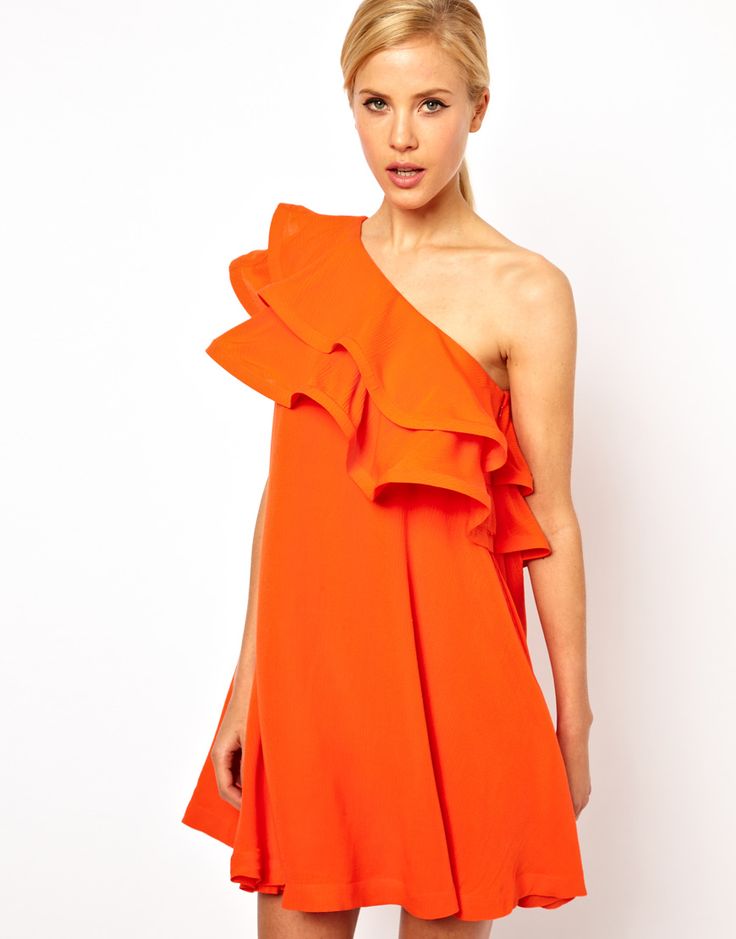 One-shoulder dresses are currently getting a lot of attention. So, why not invoke gazing stares by getting one that is tangerine?
Black lace top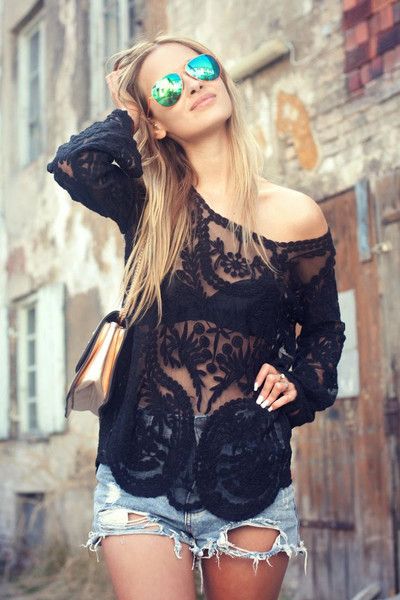 Black absorbs heat. Black also can make you look super sultry. And black lace? Whew! There are simply no words! Do you love this hairstyle? Find more latest hairstyles on stylesweekly.com
Black halter jumpsuit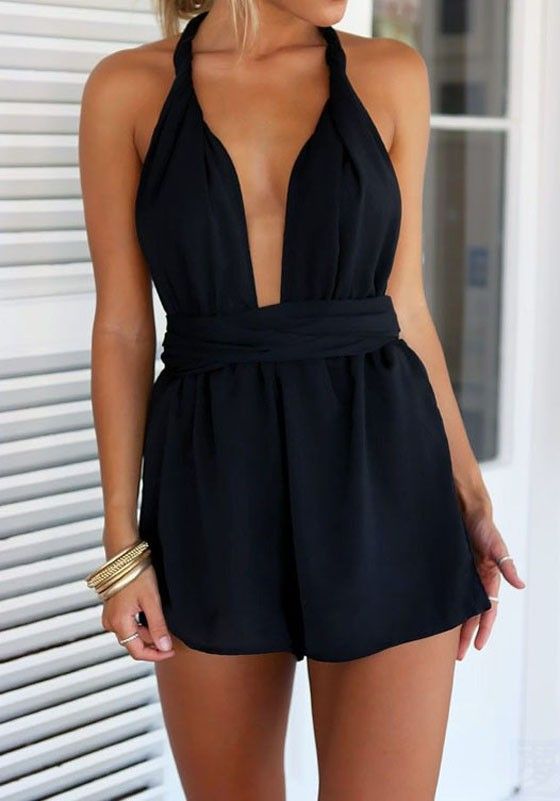 The only thing better than a black lace top is a black halter jumpsuit. Get one that is short enough to show off your beautiful long legs.
Red tank top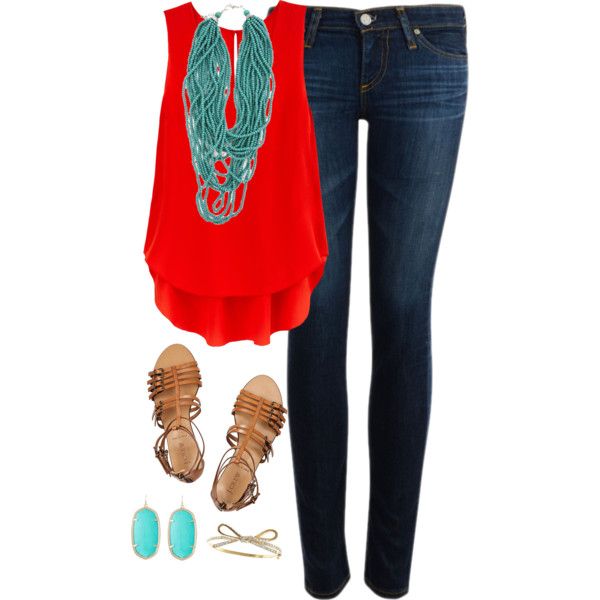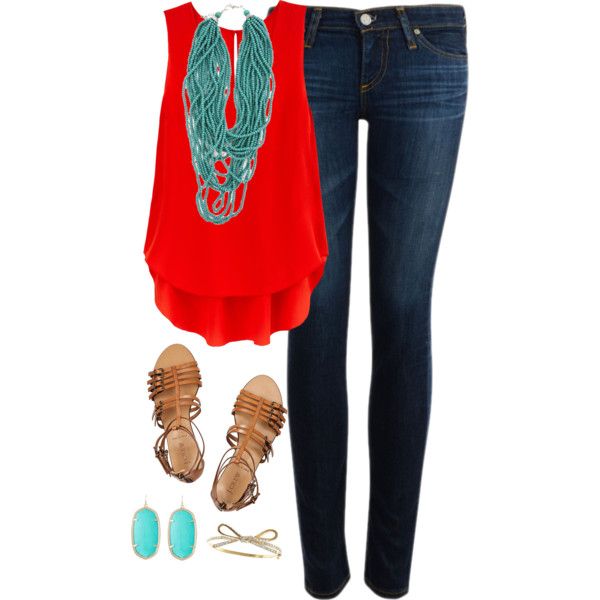 Red is the color of love and passion. If you have a date coming up, consider wearing it as a tank top and skinny jeans.
Red shirt dress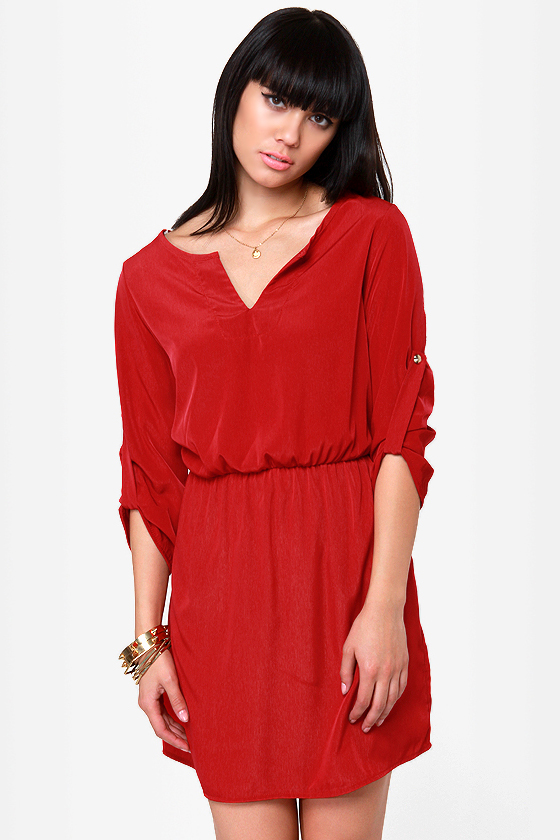 One way to wear red to work is with a silk shirt dress. You can wear it all kinds of ways. With a hat, a belt, a blazer or a pair of leggings.
Mint green shoes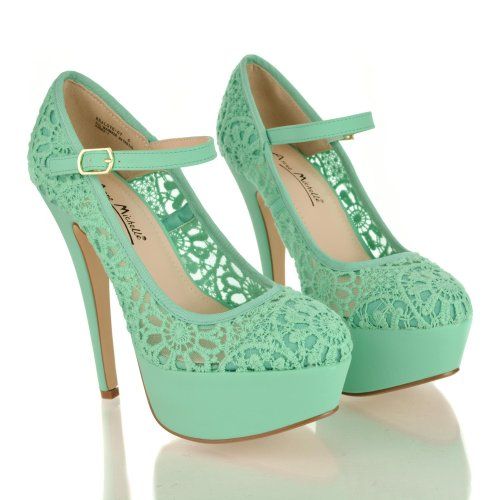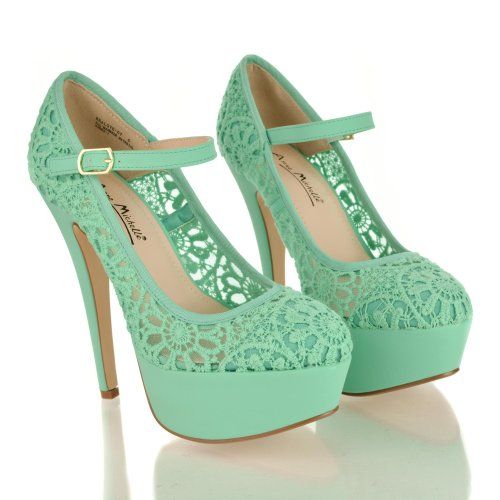 Mint green feels like summer just by looking at it. No wonder it's a favorite summer color. If you'd prefer not to wear it all over, go with a pair of pumps or wedge heels instead.
Mint green shorts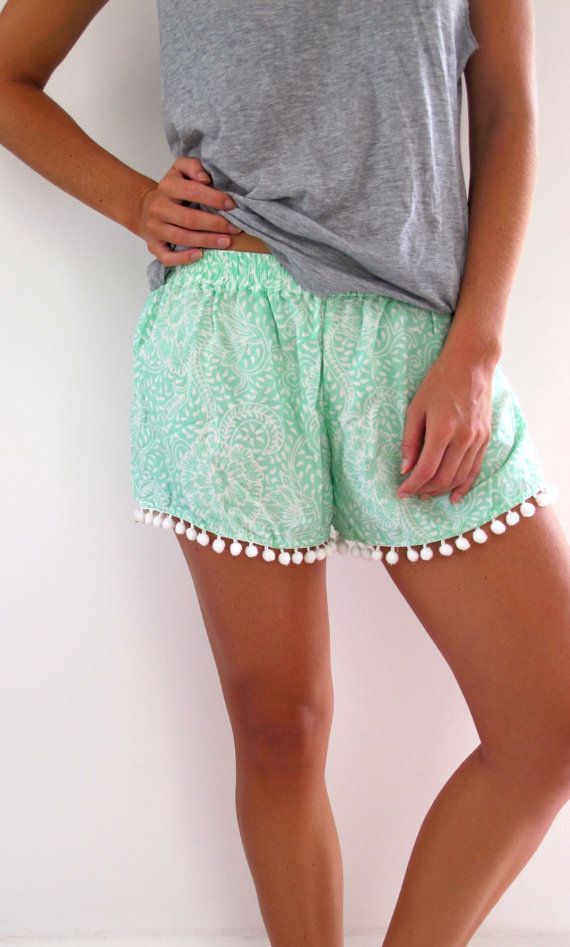 Another cute look for this same color is a pair of shorts. They're perfect for lounging in or you can put them on over your swimsuit.
Grey and mint green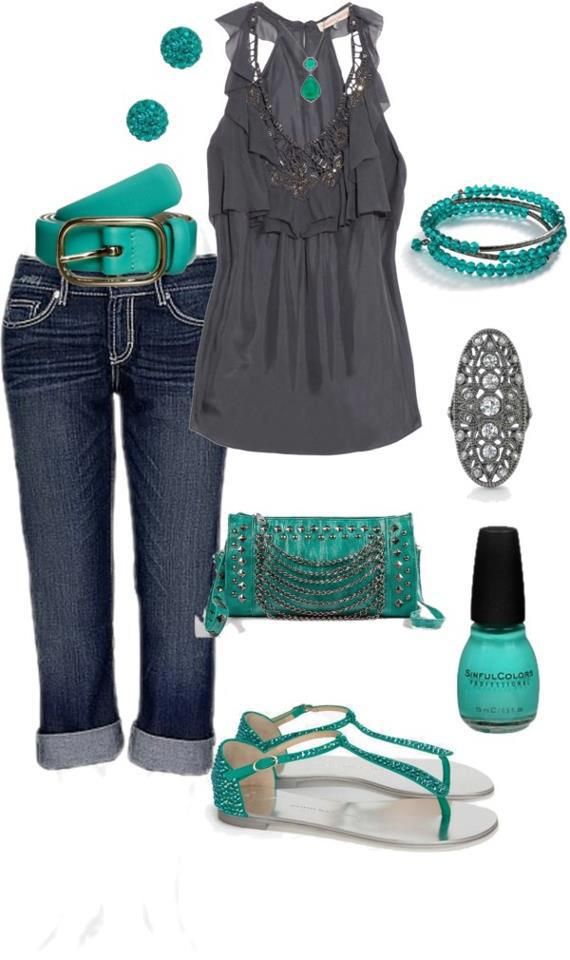 Now that you know all of the best colors to wear this summer, have a blast combining them. Green and grey are two of our favorite ways to be colorfully fashionable. Don't let the summer season end without giving them a try!