What a super-trendy way to highlight a pretty flower tattoo at the nape of the neck!
This highly asymmetrical braided look is very individual and quirky, making it perfect for those who prefer to set the trends, rather than just being a follower!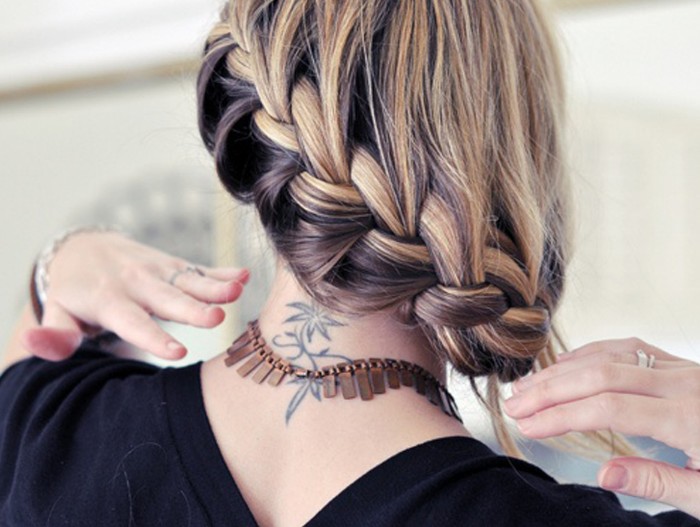 The fabulous colouring technique is the main event in this beautifully two-toned hair design, with the dark colour creatively contrasted by the blonde upper layers.
The loose, casual braiding starts high and finishes low as it moves around the head in a contemporary, diagonal movement that also creates more patterns above and below.
There really is nothing more attractive than today's innovative braided styles, superbly accentuated by beautifully judged highlighting!