As you're preparing to do a bit of fall and winter clothes shopping, although it's pretty much the tradition that turtlenecks are the way to go, this year you should actually go the opposite route. The totally opposite route! That's because one of the hottest trends for the upcoming cold weather is actually plunging necklines!
If you're trying to figure out how you can rock them without catching the death of a cold, remember that scarves are a nice accessory. Plus, if you have the right outerwear, you should be cool until you get inside to a place that's warmer.
So with that concern taken care of, here are some of the ways to make a statement in a plunging neckline during the upcoming cold weather months.
1. Sleeveless top with plunging neckline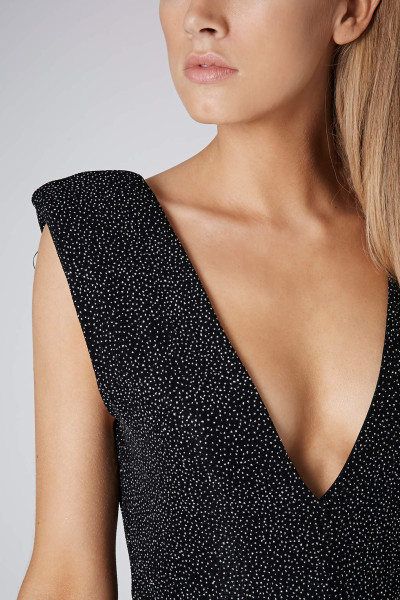 If you have a date coming up, this is a cute look. If you feel like the neckline and the lack of sleeves is too much, you can always put on a jacket.
2. Hooded top with plunging neckline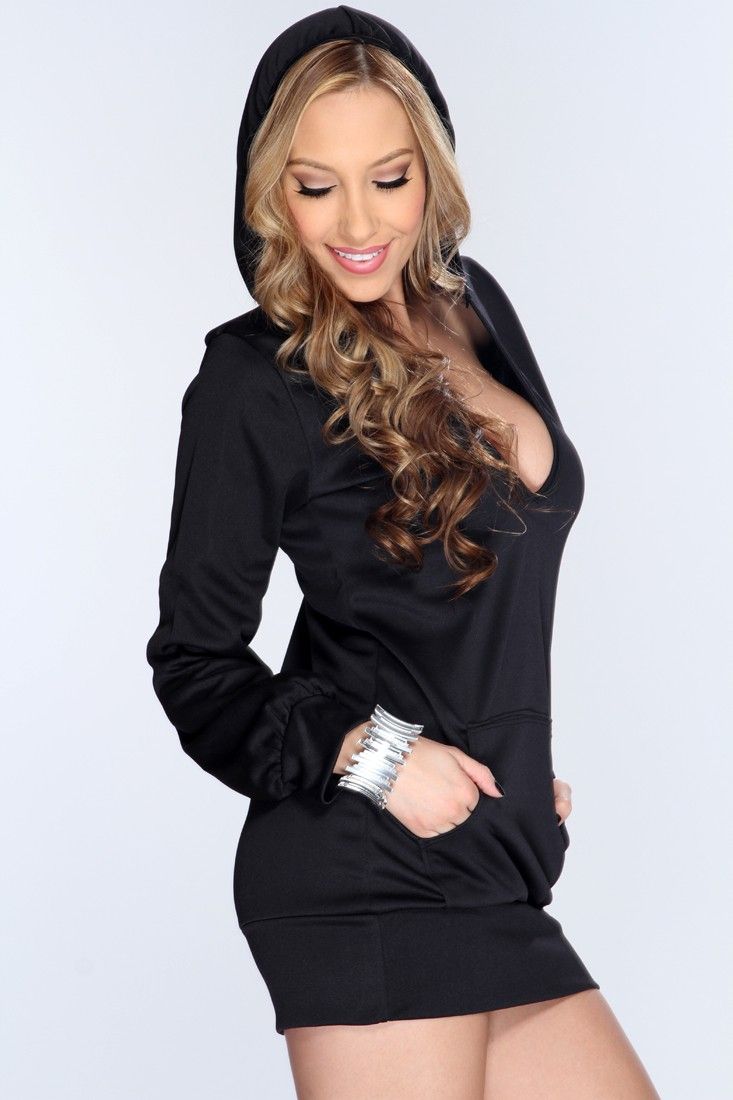 Here's a really cute casual look. Our two cents would be to just make sure to put on some pants or leggings underneath.
3. Neutral dress with plunging neckline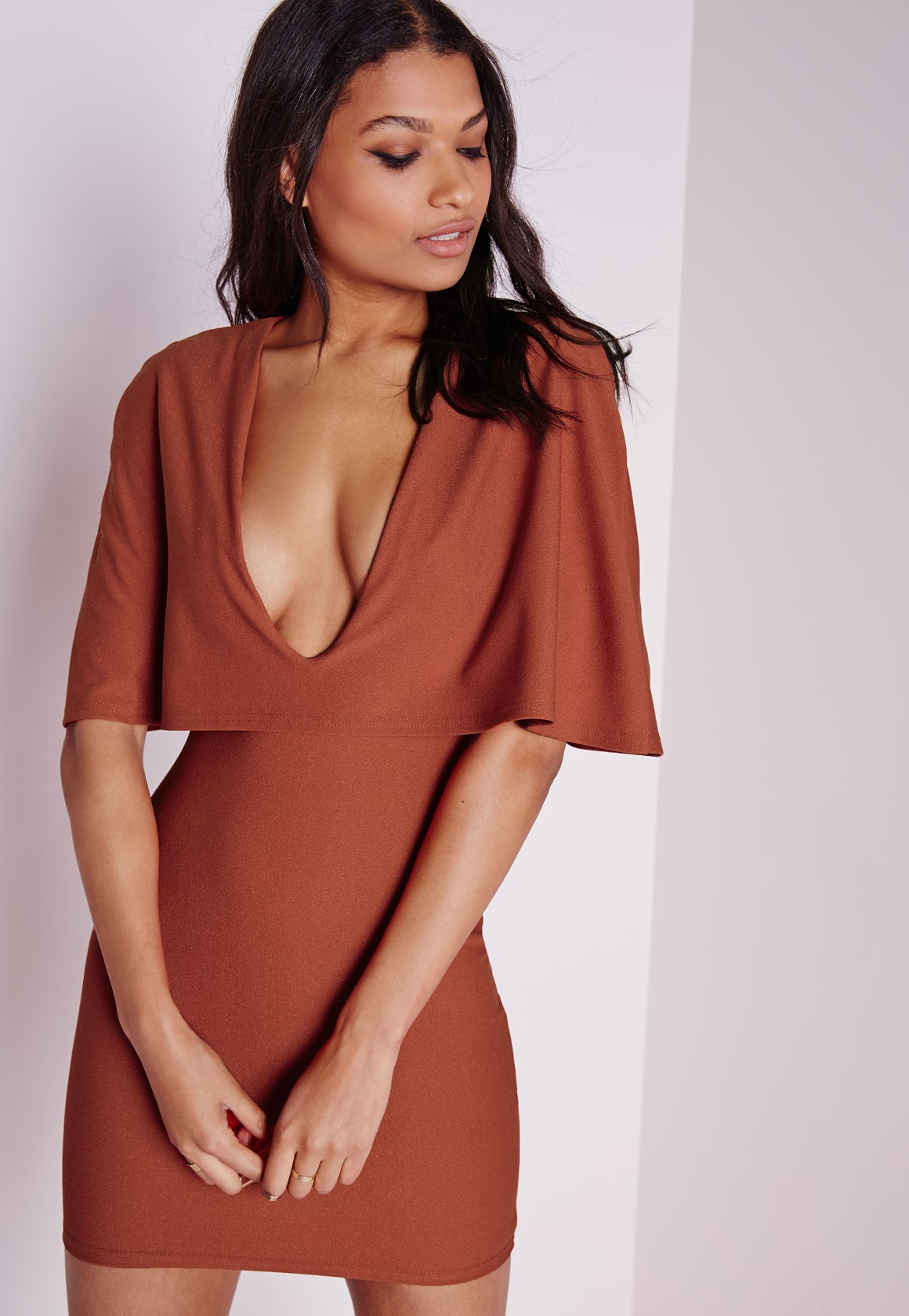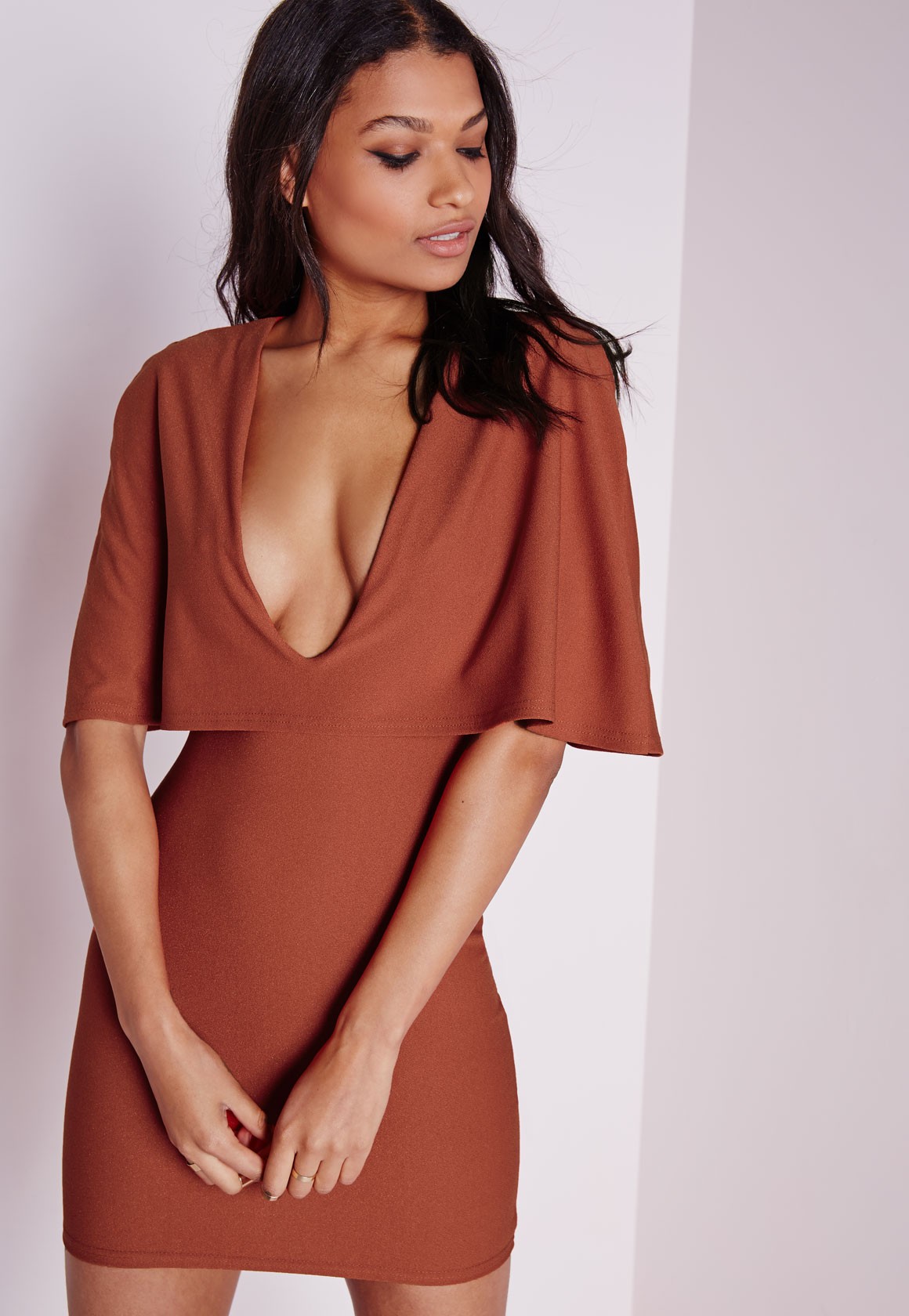 Neutral goes with everything, right? And what we really like about a dress like this you can totally dress it up or down based on the kind of accessories that you choose.
4. Sweater dress with plunging neckline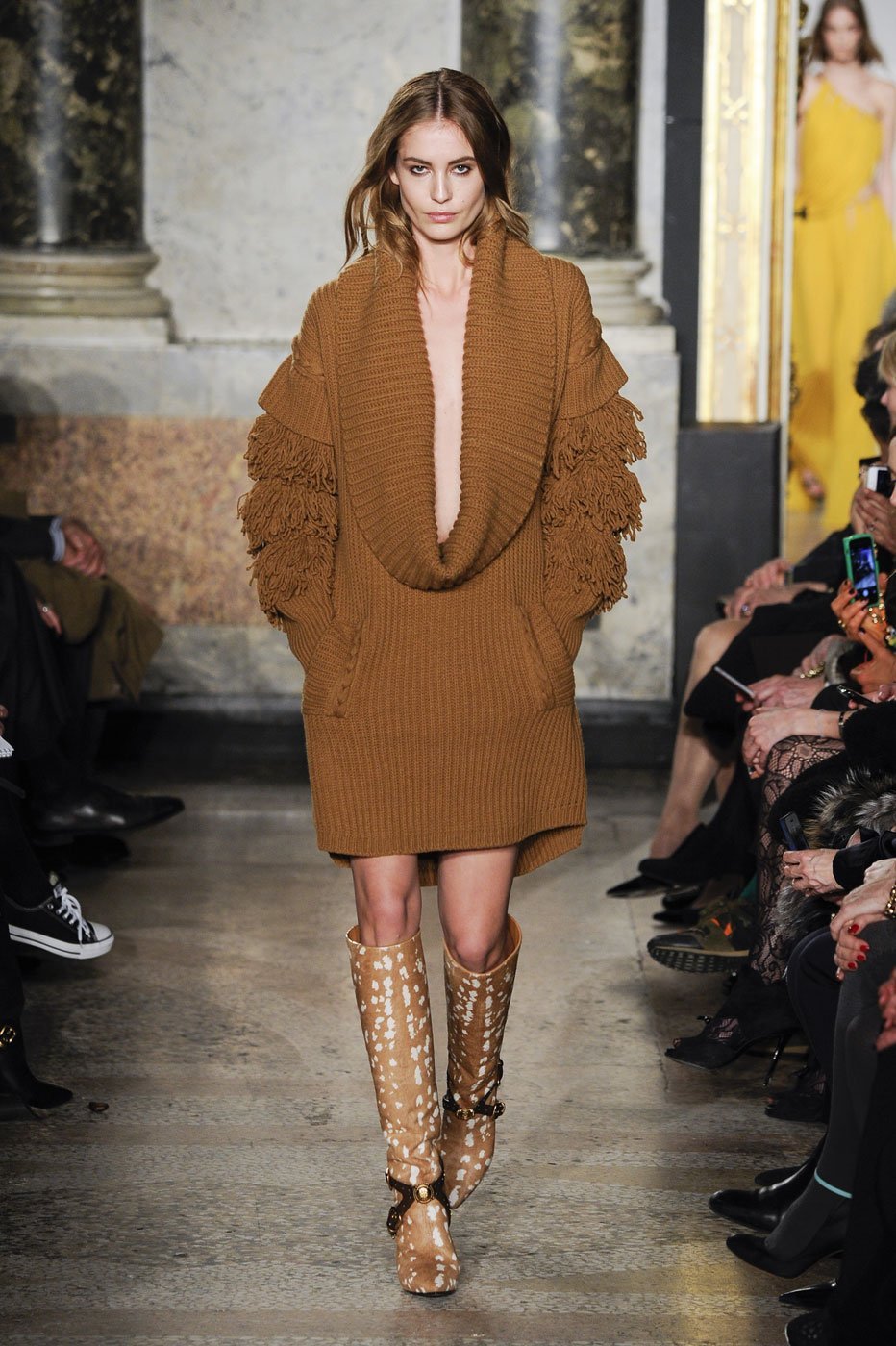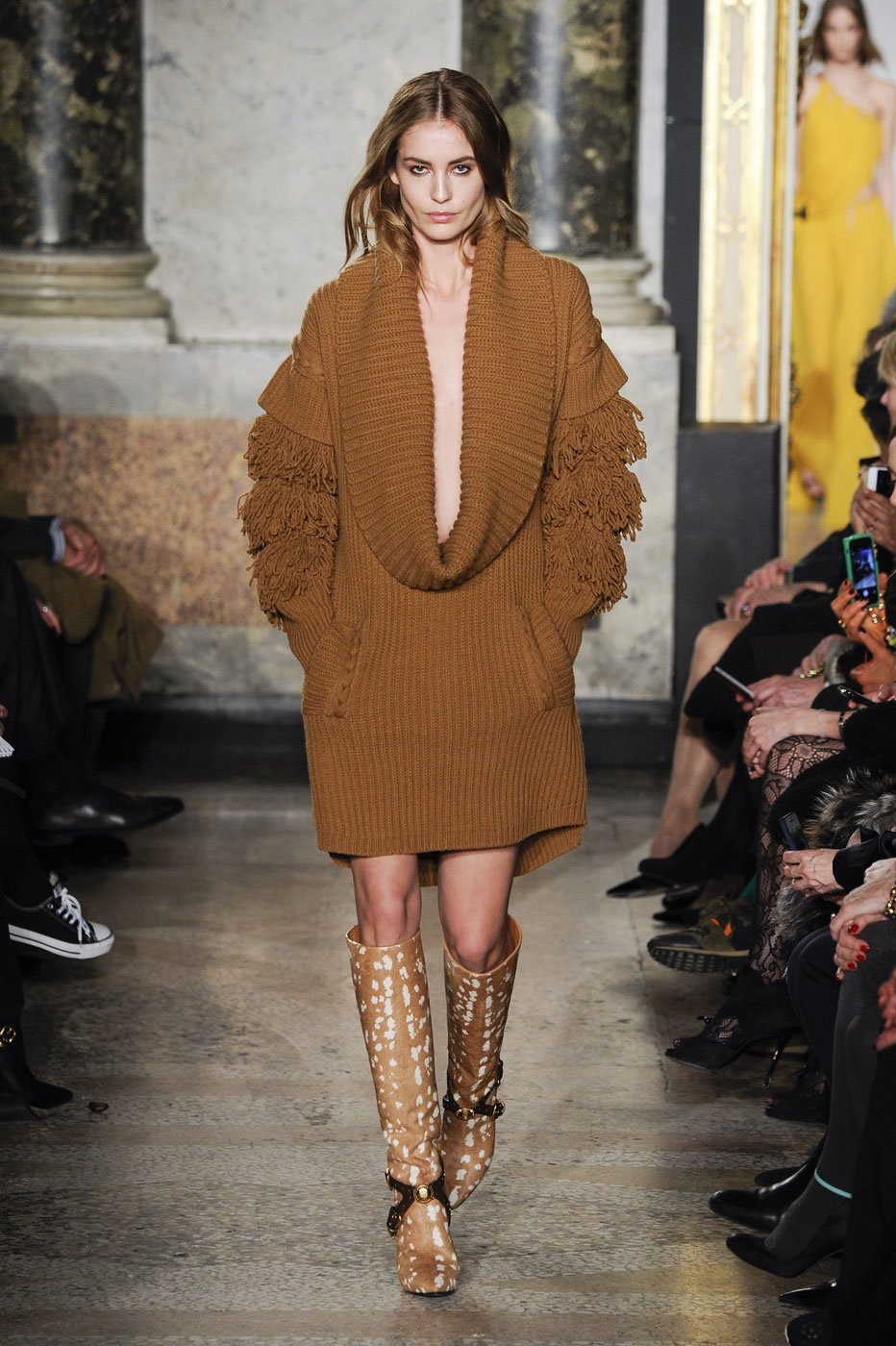 Every woman should have a sweater dress. One that has a drastic neckline like this will look really cute with a cami.
5. Sweater with plunging neckline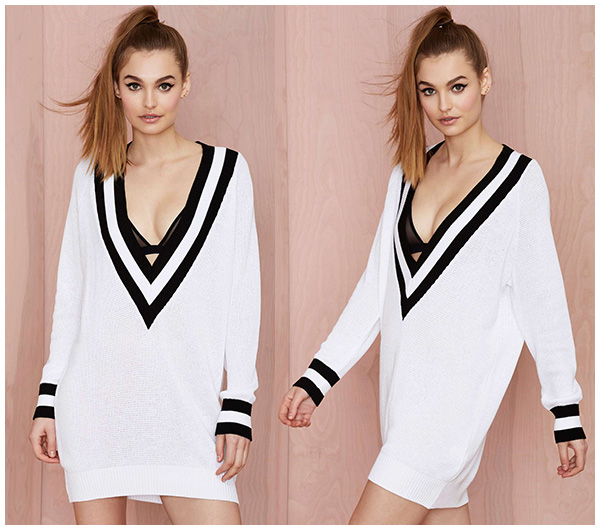 Here's another way to make the plunging neckline work in a casual way. If you are on the smaller size, breast-wise, the bra underneath is a nice touch.
6. Jumpsuit with plunging neckline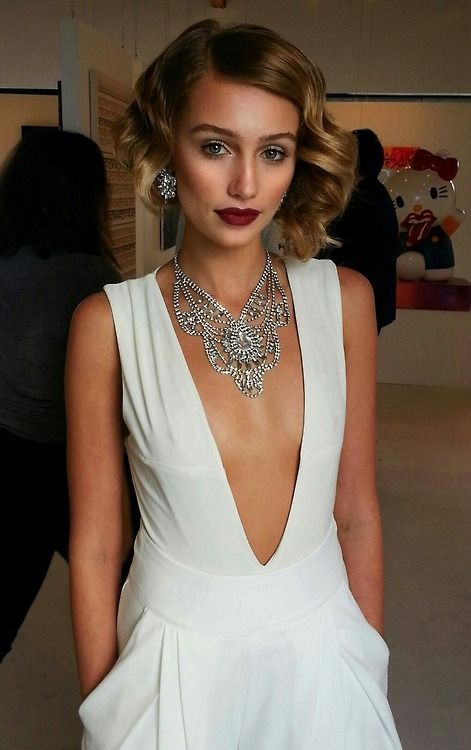 Jumpsuits are something that can—and in our opinion should—be worn year-round.
7. Black blouse with plunging neckline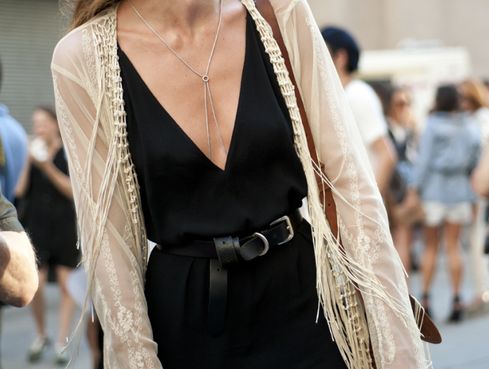 Whether it has sleeves or not, there are so many different things that you can do, style-wise if you have a black top that comes with a plunging neckline.
8. Party dress with plunging neckline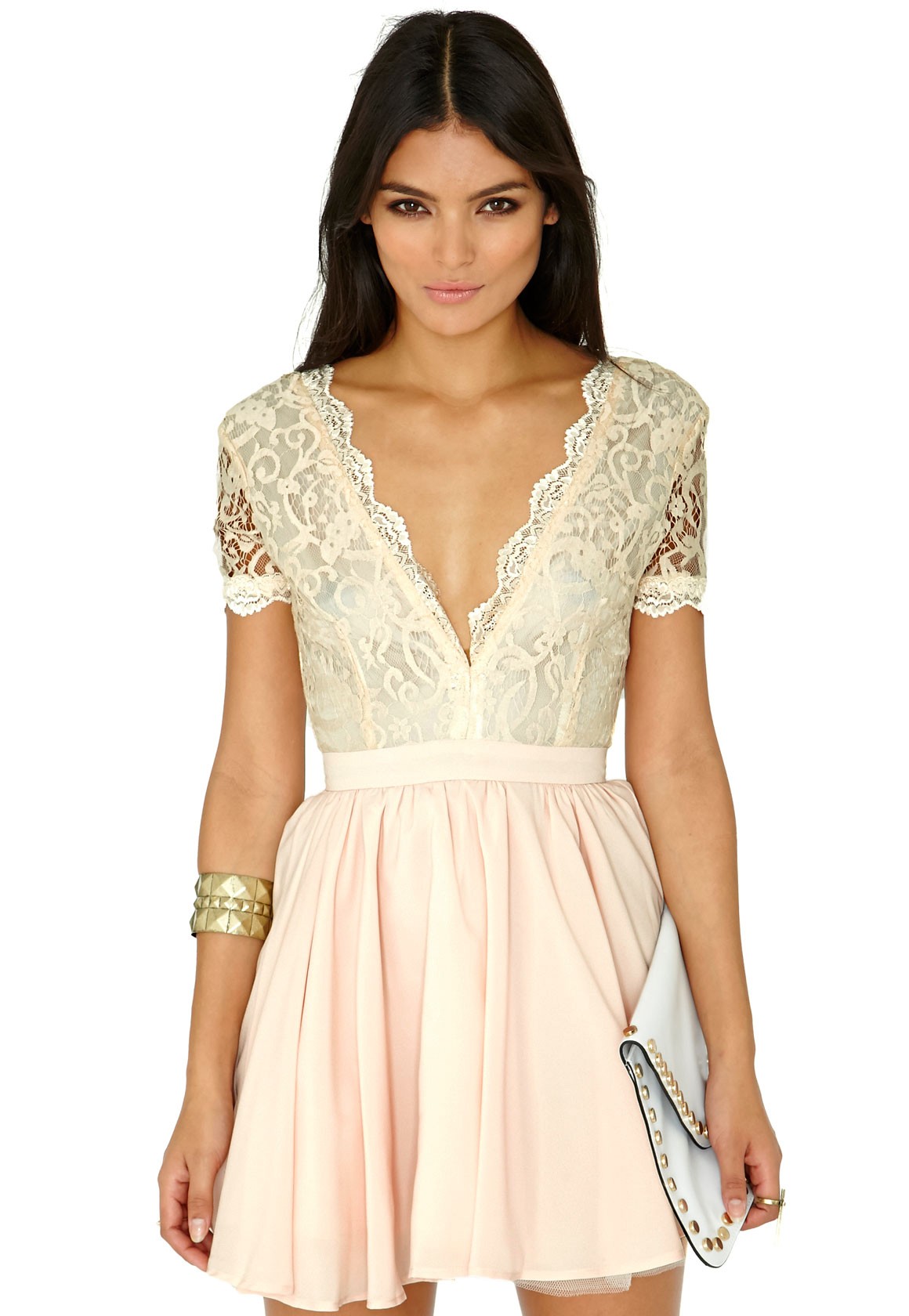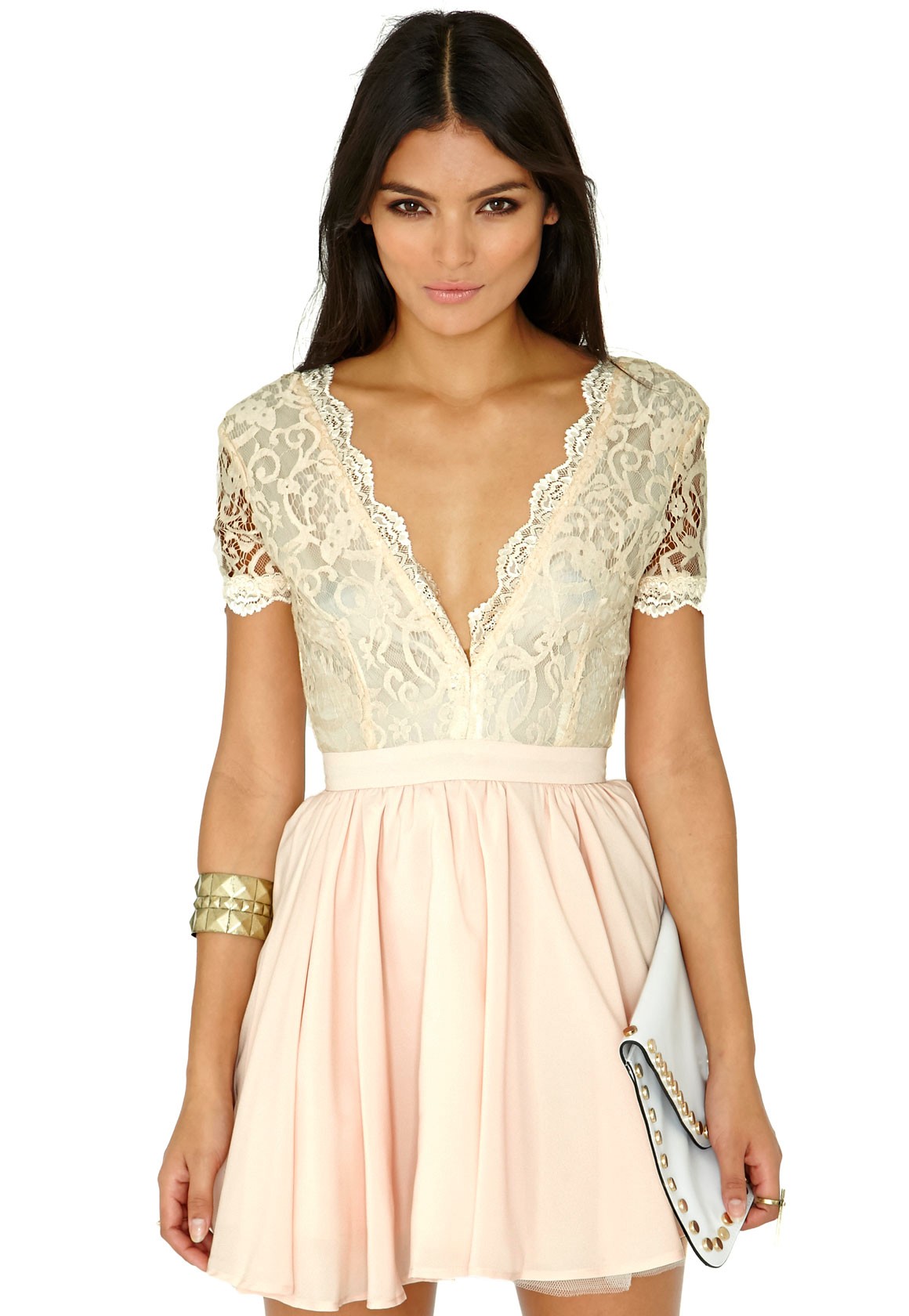 Here's a way to look precious and sexy all at once. Get a party dress with in a light shade; one that has a bit of lace. That's the precious part. Then make sure that it has a plunging neckline in the front. That's the sexy part.
9. Black dress with plunging neckline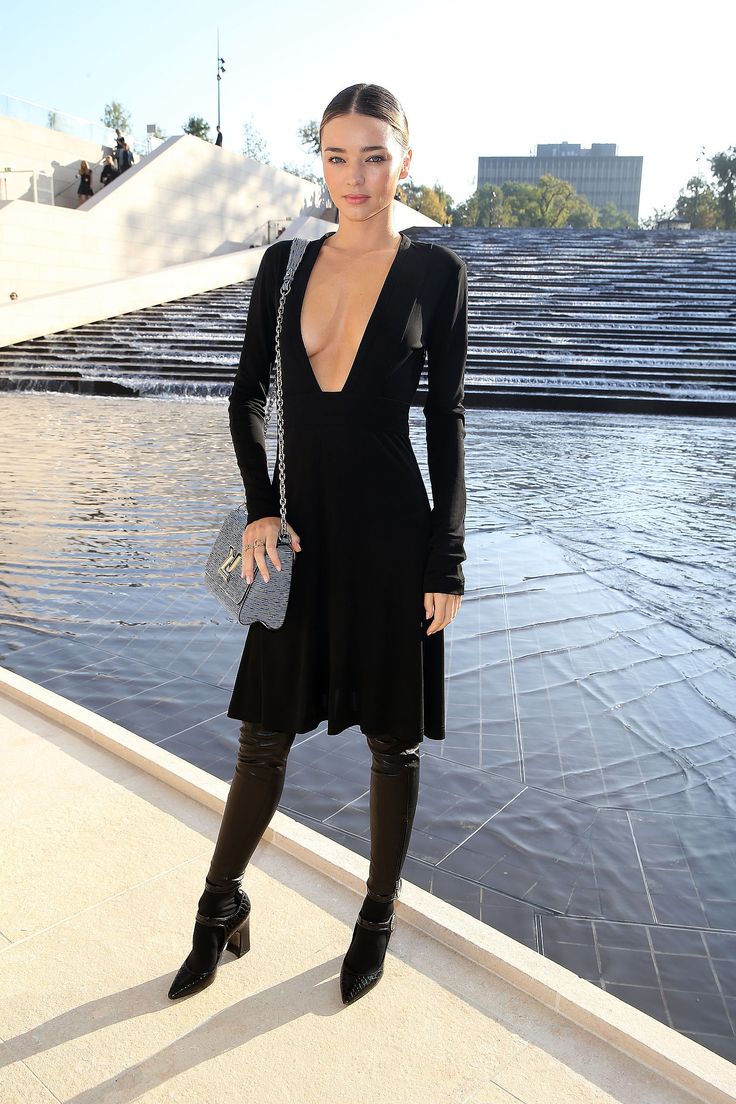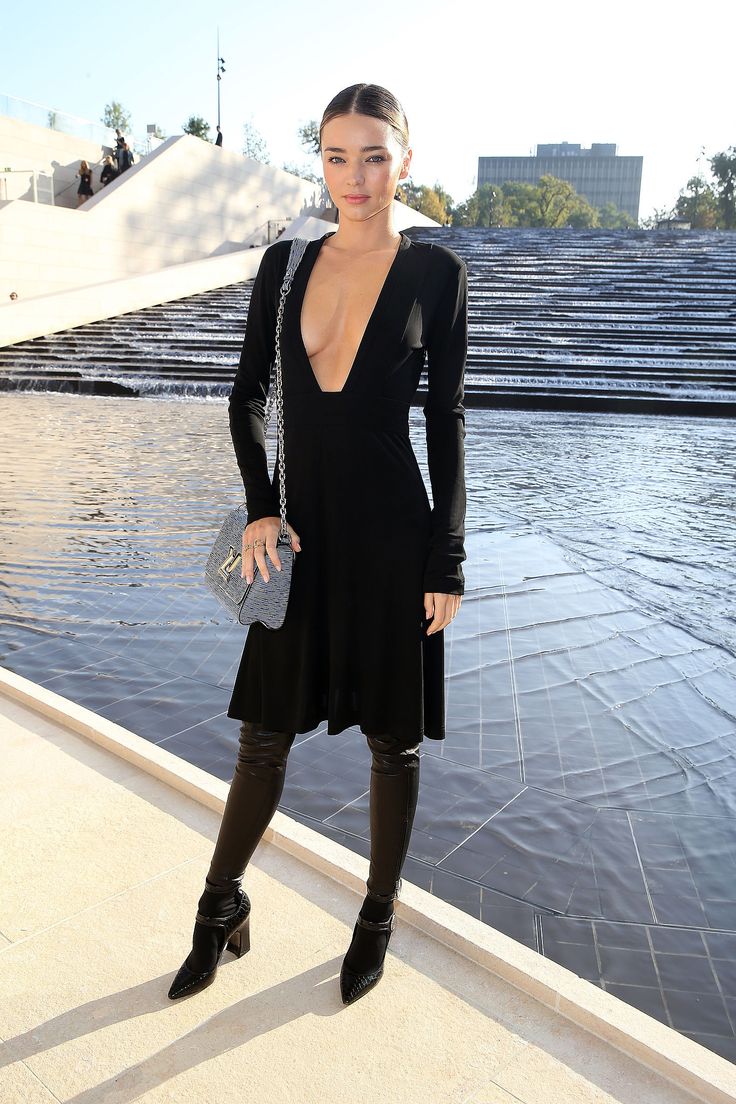 Wanna be a drop-dead show stopper? You can do just that with the help of a black dress like this. Especially if it has a plunging neckline.
10. Fitted two-piece with plunging neckline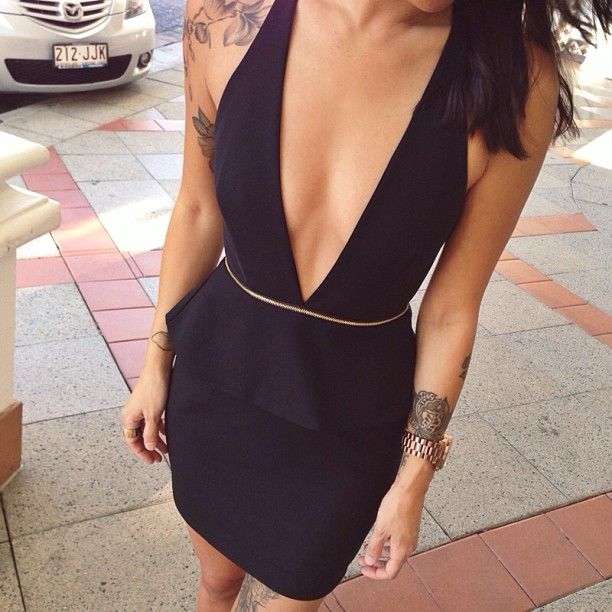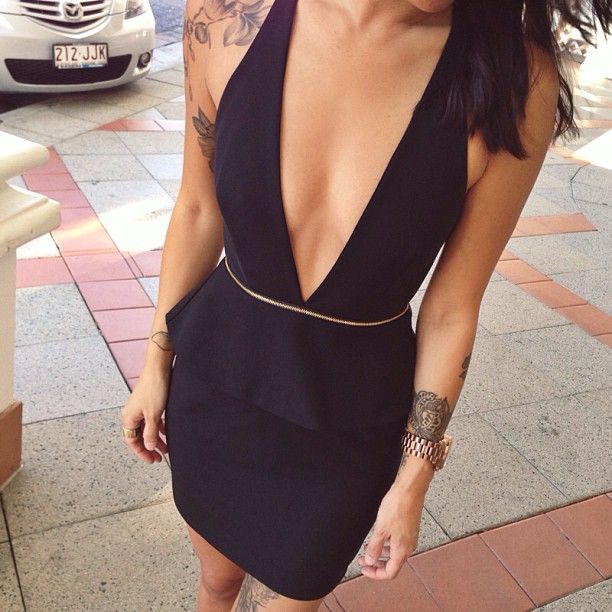 If you have an event after work where you don't mind turning a few heads, this would be the route to take.
11. 80s-inspired dress with plunging neckline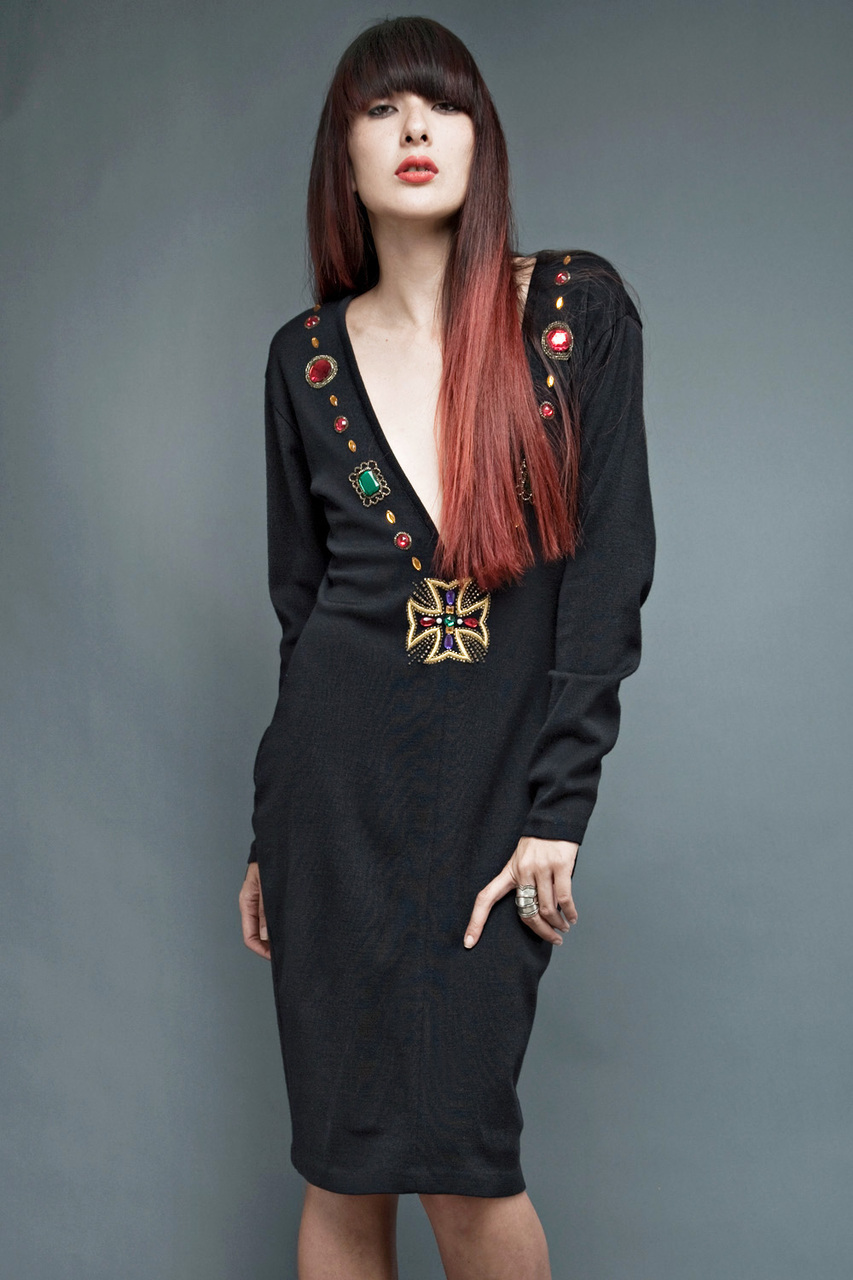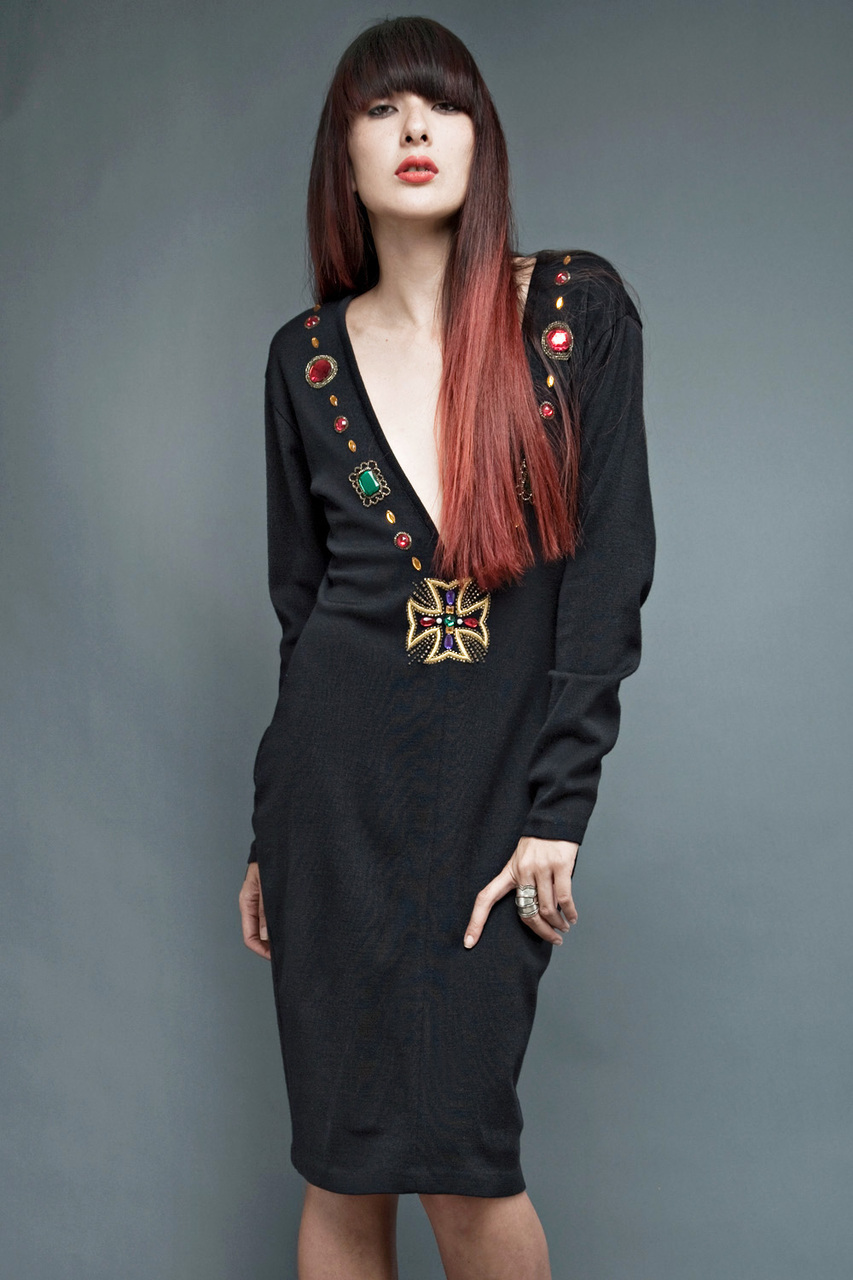 Being that 80s fashion is making a resurgence, we felt that it would only be right to include a dress inspired from that super funky era.
12. Ribbed dress with plunging neckline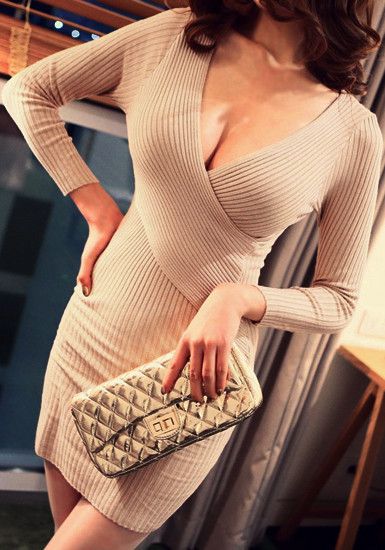 Not everyone can, or even should, pull over a ribbed dress. But if you're the kind of woman who doesn't mind wearing the kind of fabric that hugs each and every curve you've got…go for it!
13. Wrap dress with plunging neckline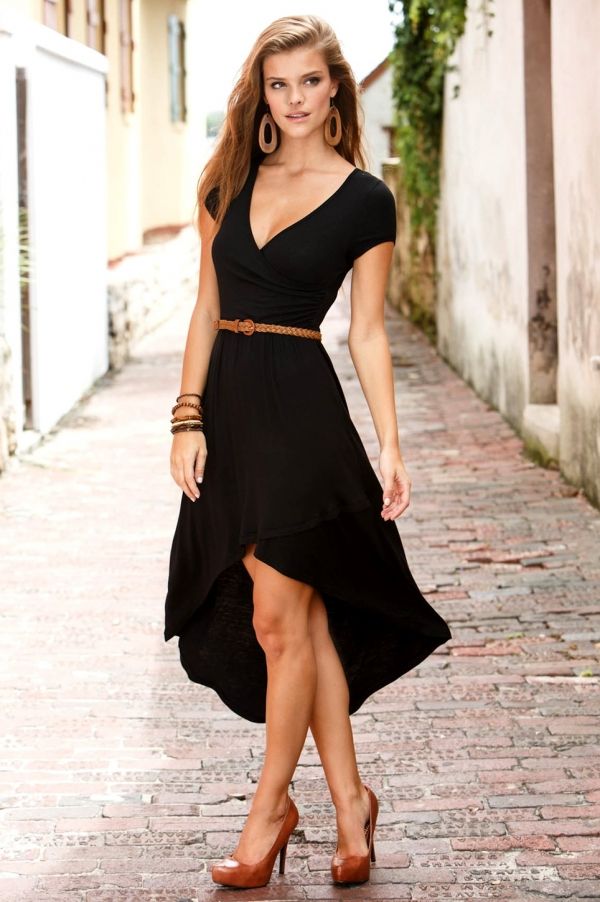 On the other hand, if you'd like something that is a little bit "forgiving", a wrap dress will have you looking hot and feeling confident and comfortable—all at once.
14. Cotton dress with plunging neckline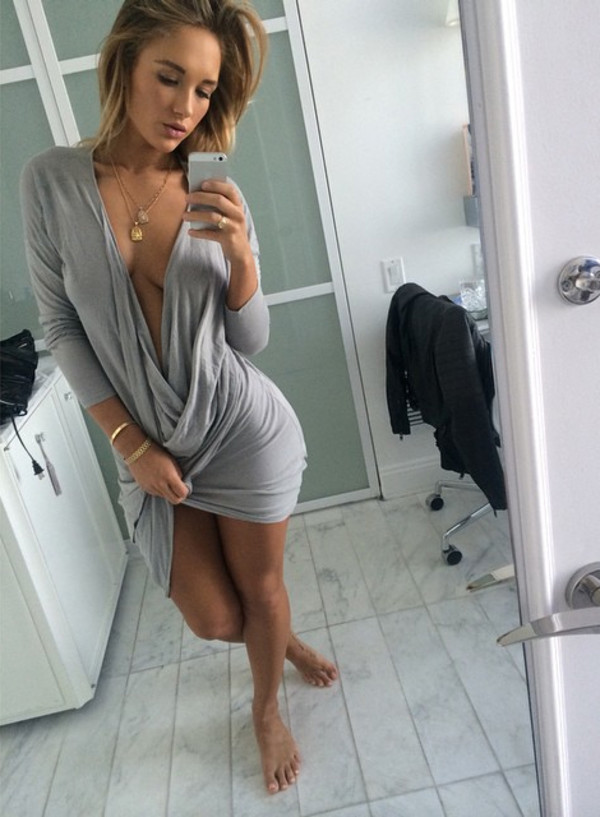 As far as the sexy meter goes, this dress is WAY UP THERE!!!
15. Suit with plunging neckline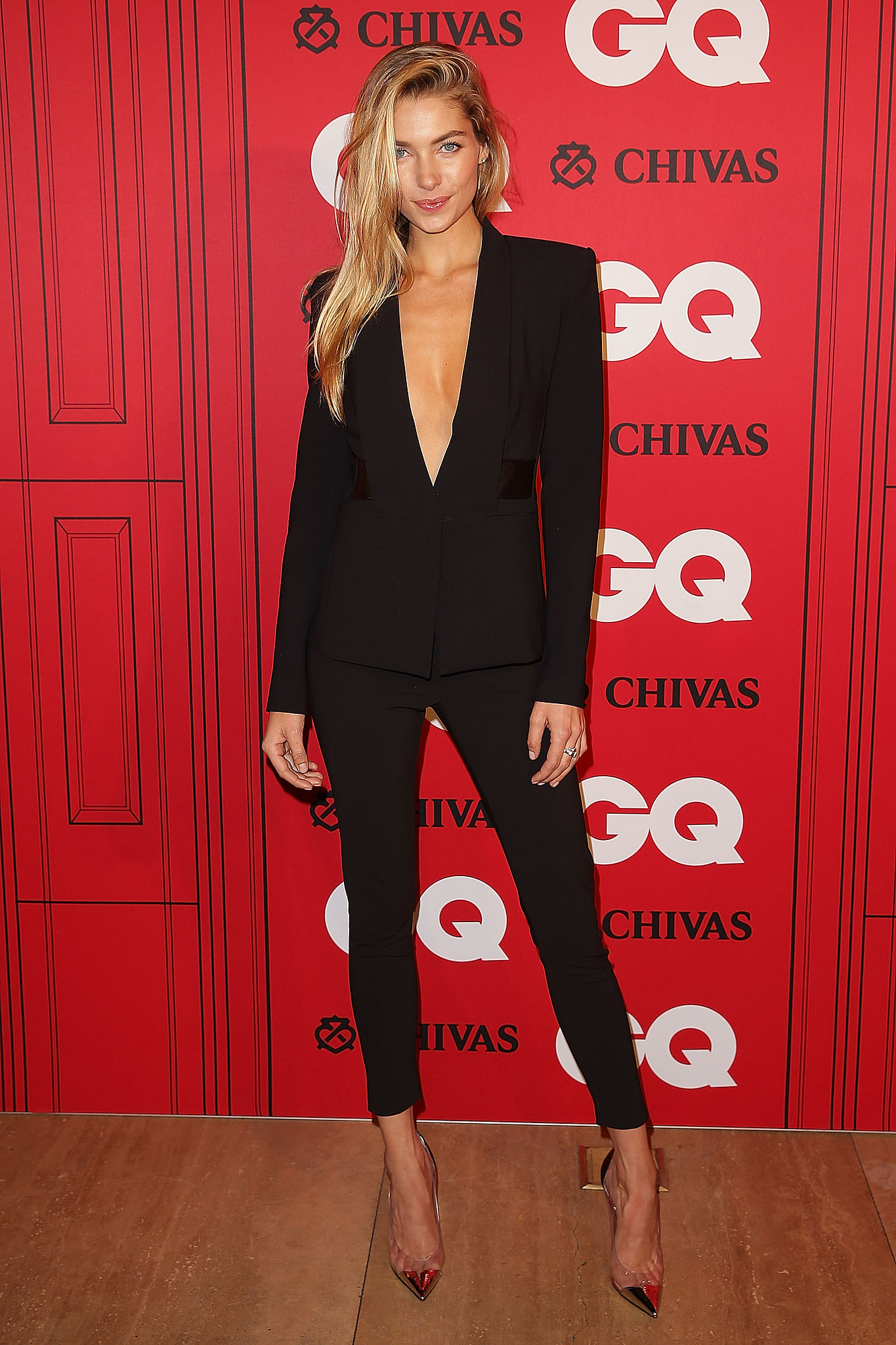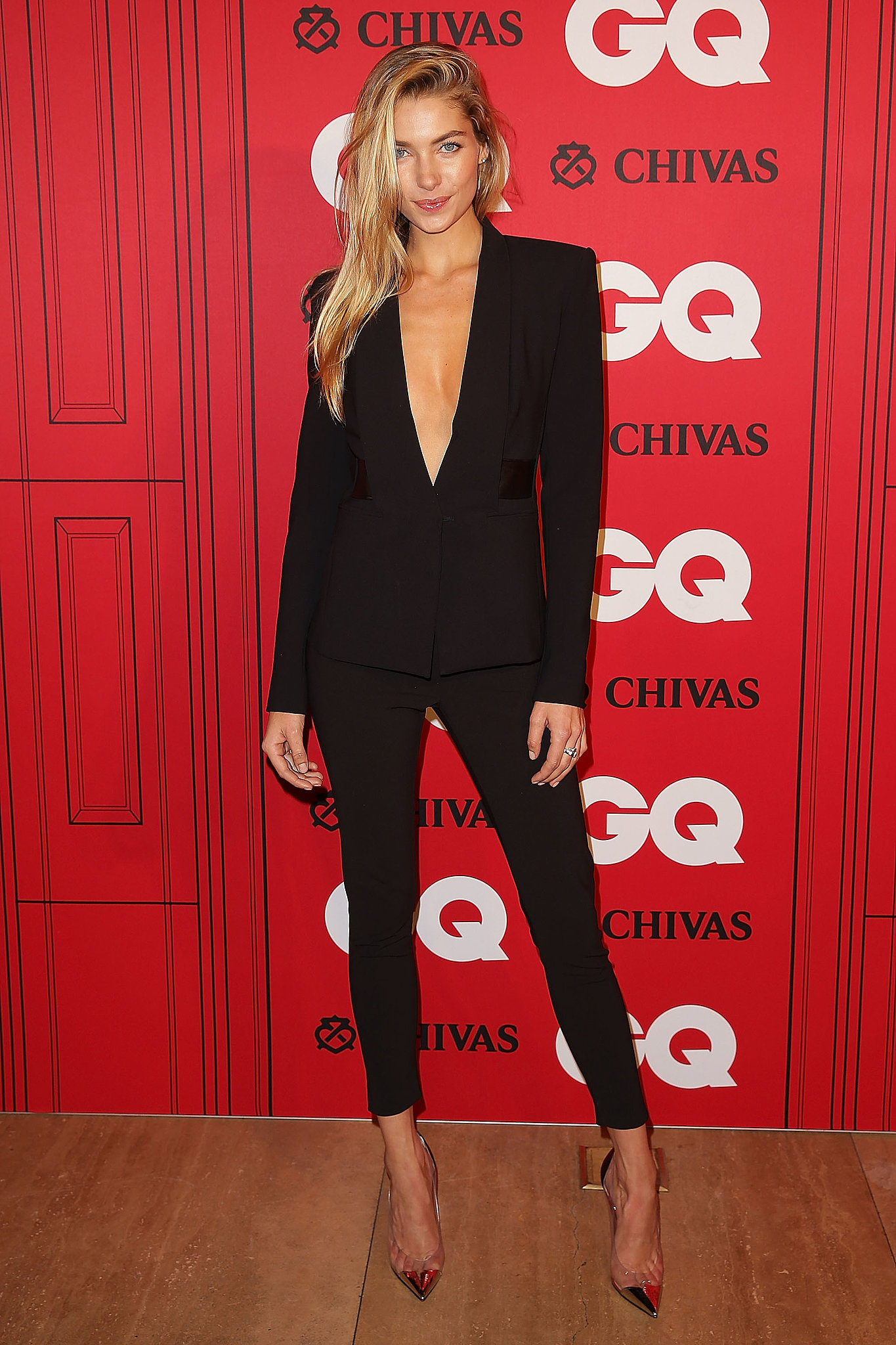 What we like so much about a suit that has a plunging neckline is the fact that you can wear it with a blouse, a tank or simply nothing underneath. It's all about the timing and occasion. And how you feel on any given day as well.
16. Sequin top with plunging neckline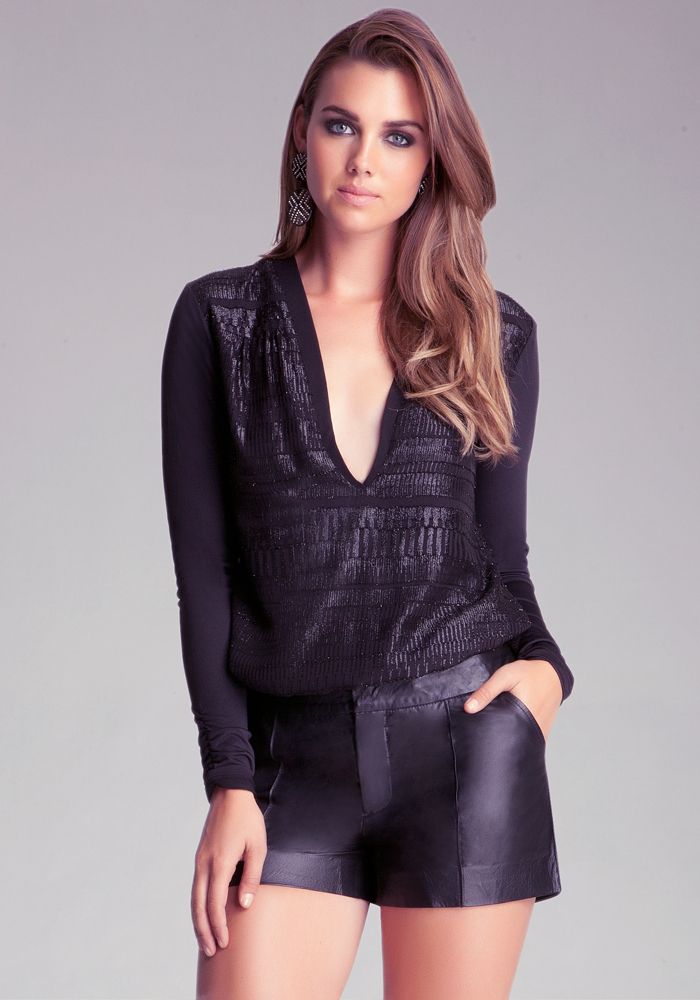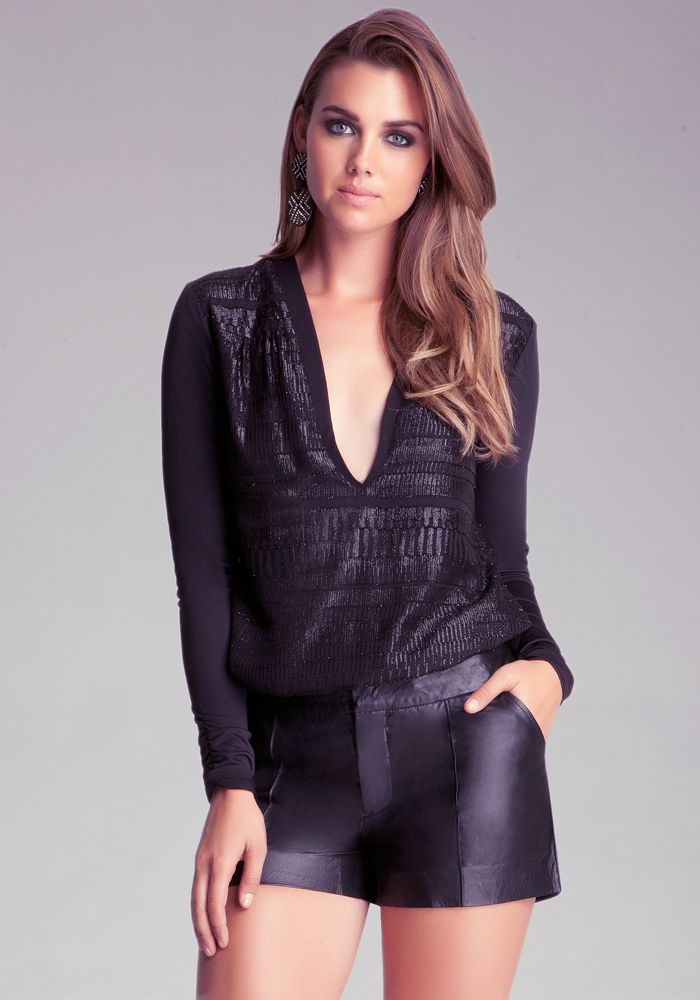 Sequin tops are great because you can wear them with jeans to make the look casual or a leather skirt or pants in order to look…dressy casual.
17. Bodysuit with plunging neckline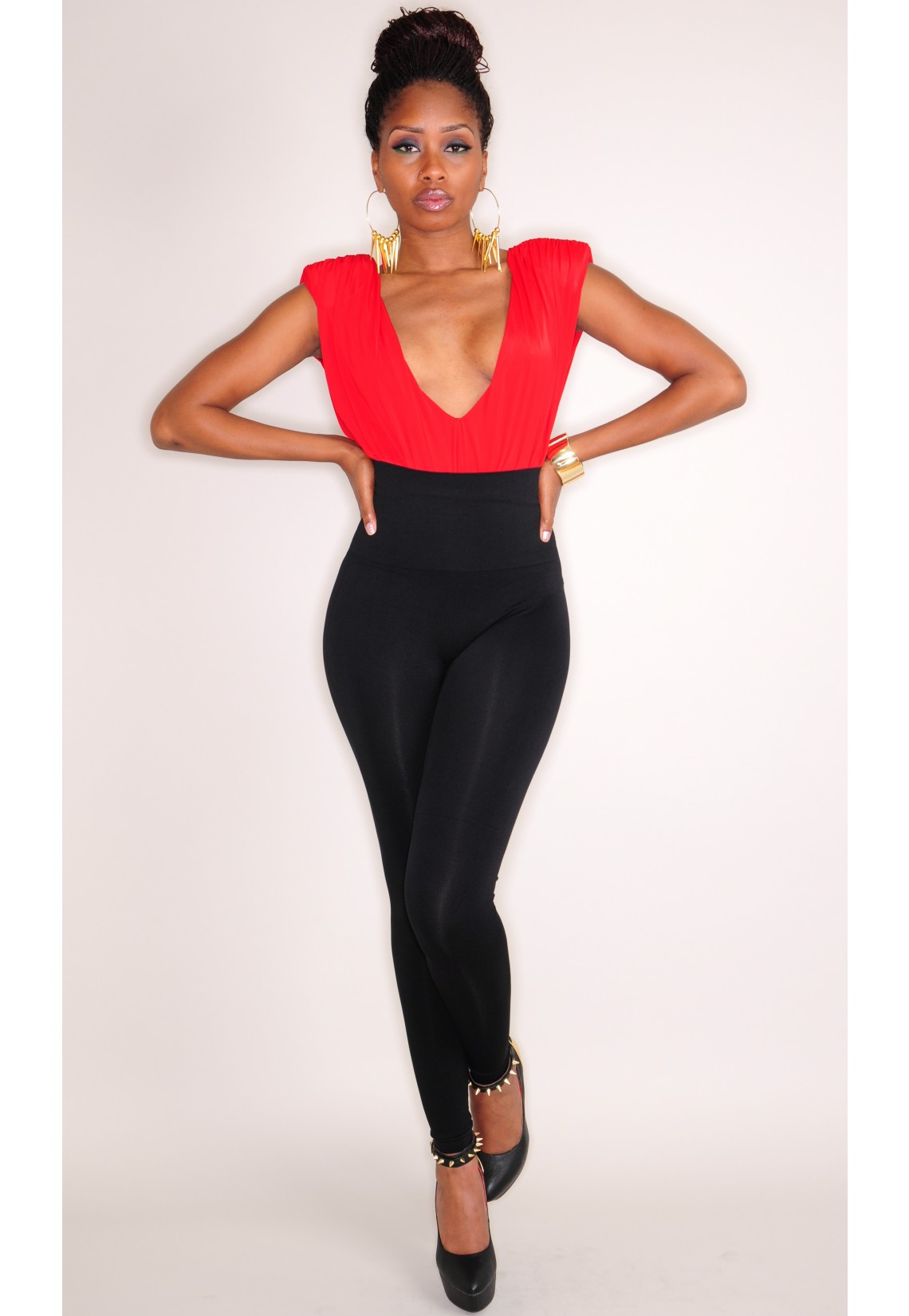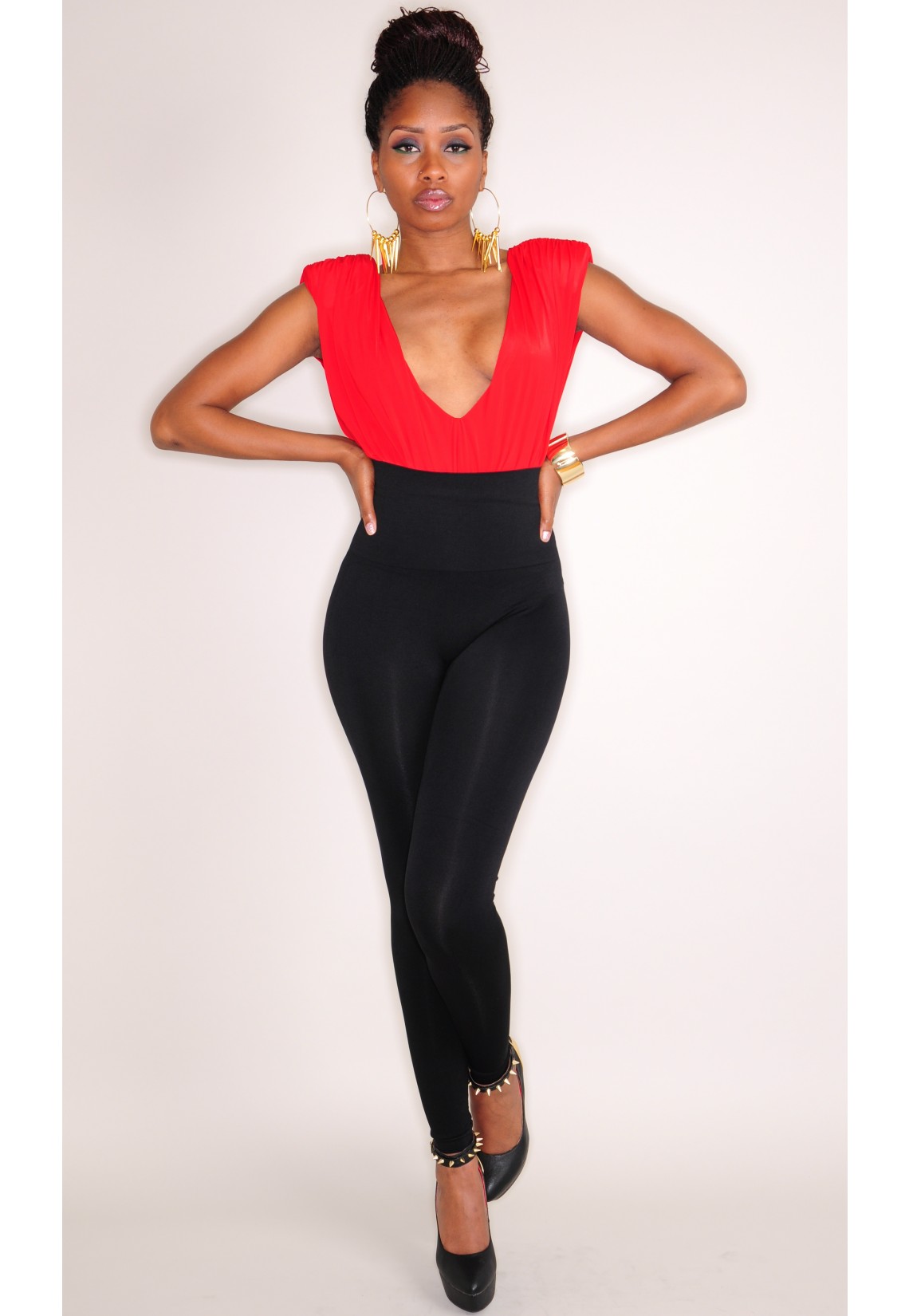 Like the ribbed dress, you need confidence to rock a bodysuit. This is even more so the case when it has a plunging neckline, but looking at the end result? We definitely don't blame you if you want to take the risk!
18. Over-sized top with plunging neckline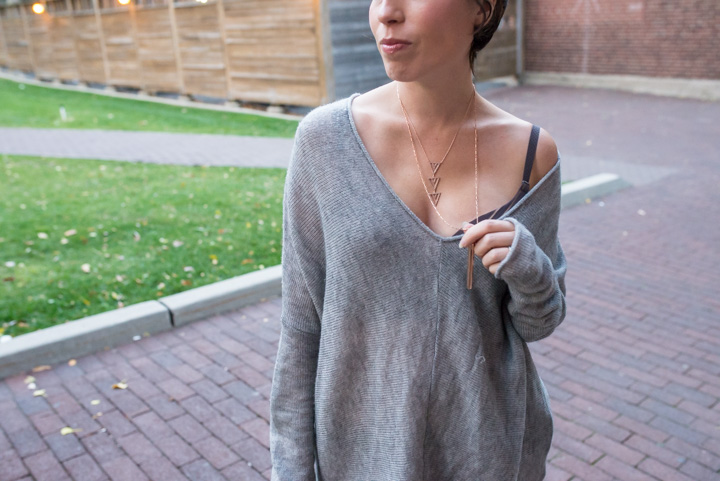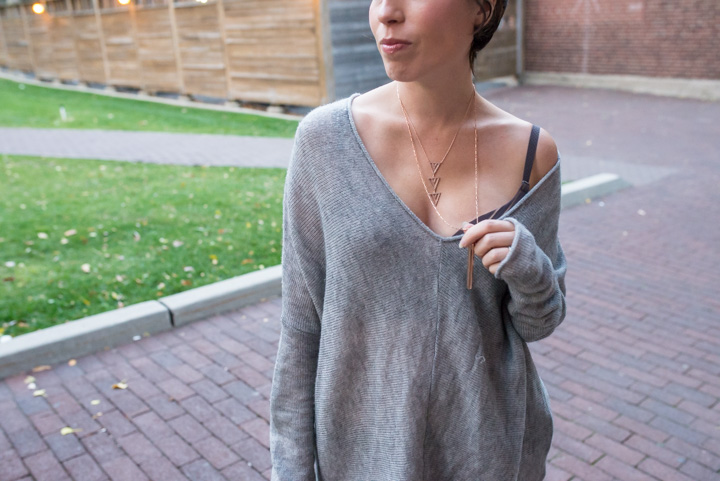 This is actually one of our favorite plunging neckline looks for the winter season. Not only is it practical but "fitting" (yes, in the literal sense) for pretty much every body type and bust size.
19. Front tie top with plunging neckline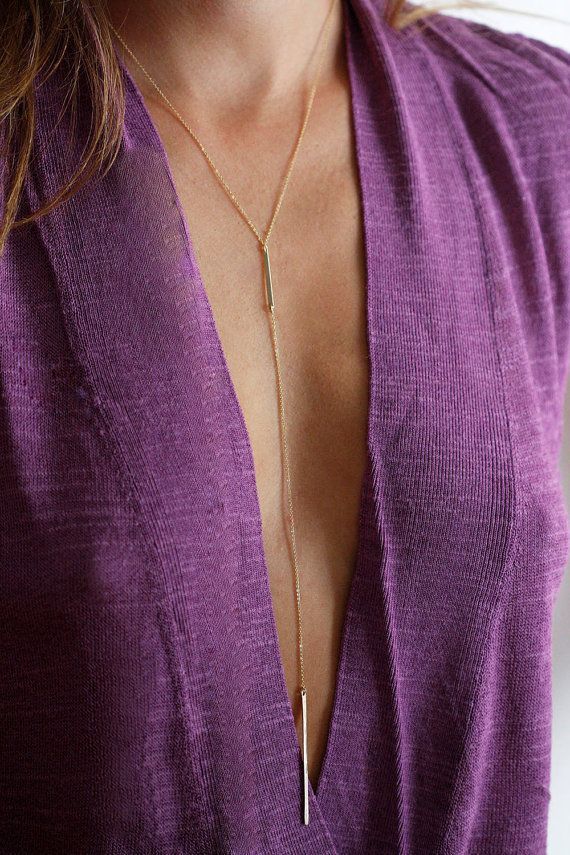 We love the color. We love the style. We even love the necklace. Thumbs up, all the way around, when it comes to this particular look!
20. Black-and-white outfit with plunging neckline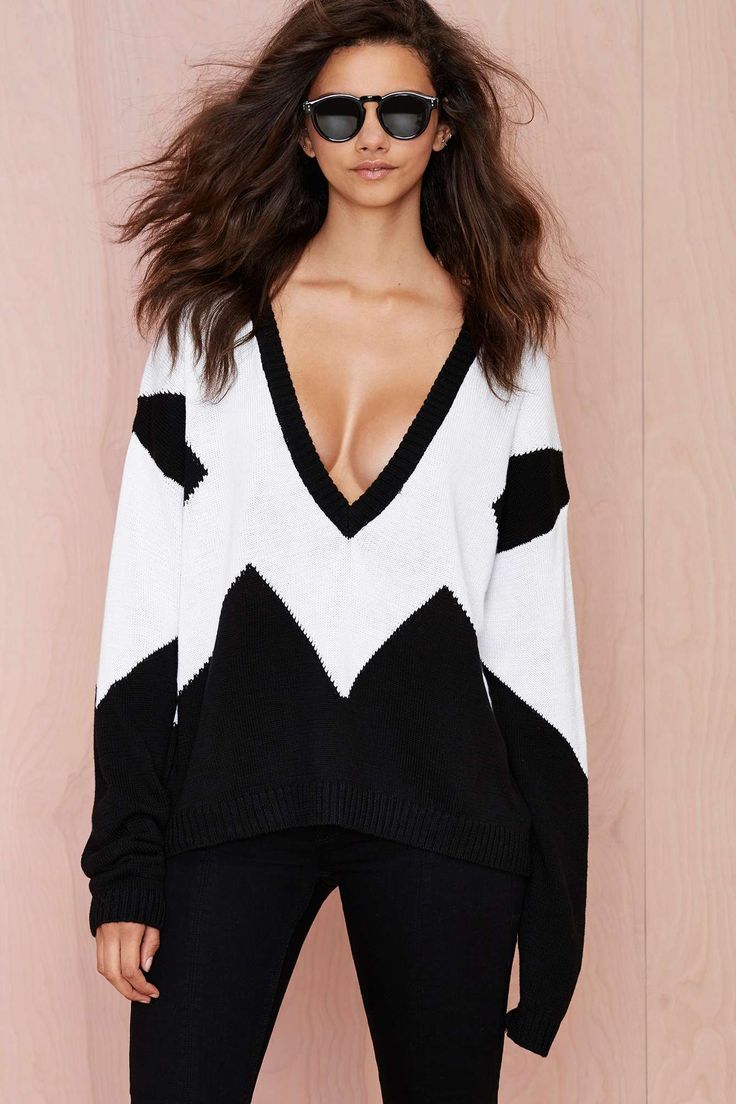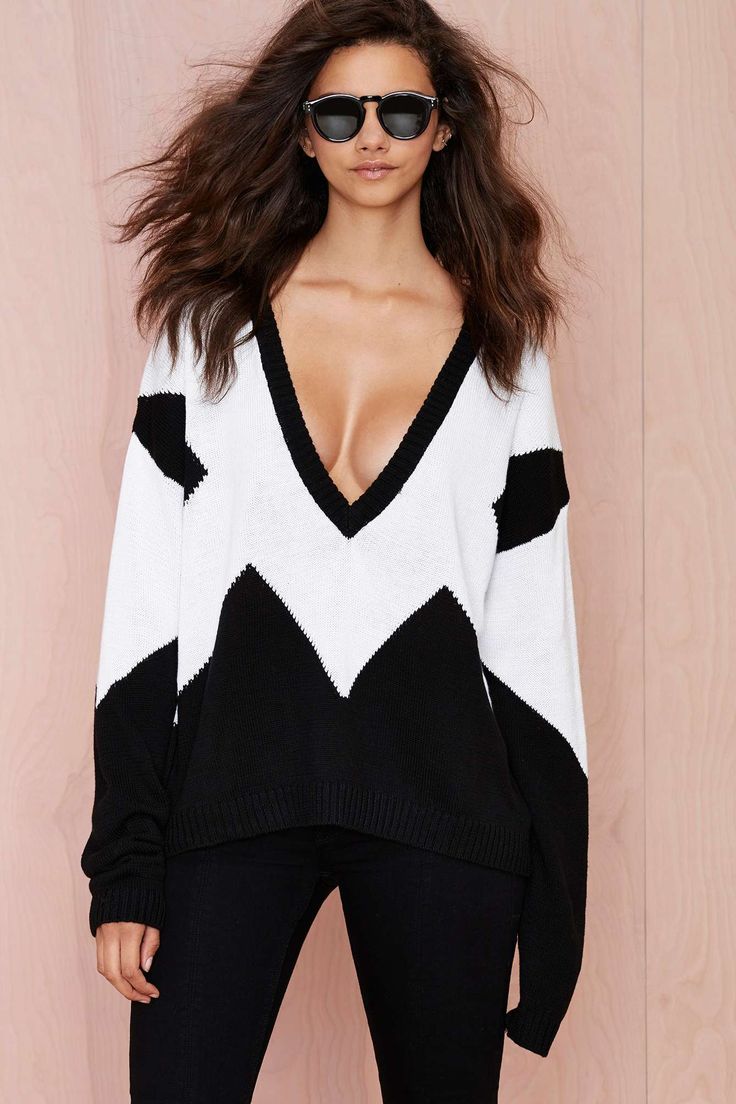 Black-and-white outfits with bold patterns are pretty big this season. So of course we had to showcase one with a plunging neckline to fit the bill.
21. Shirt dress with plunging neckline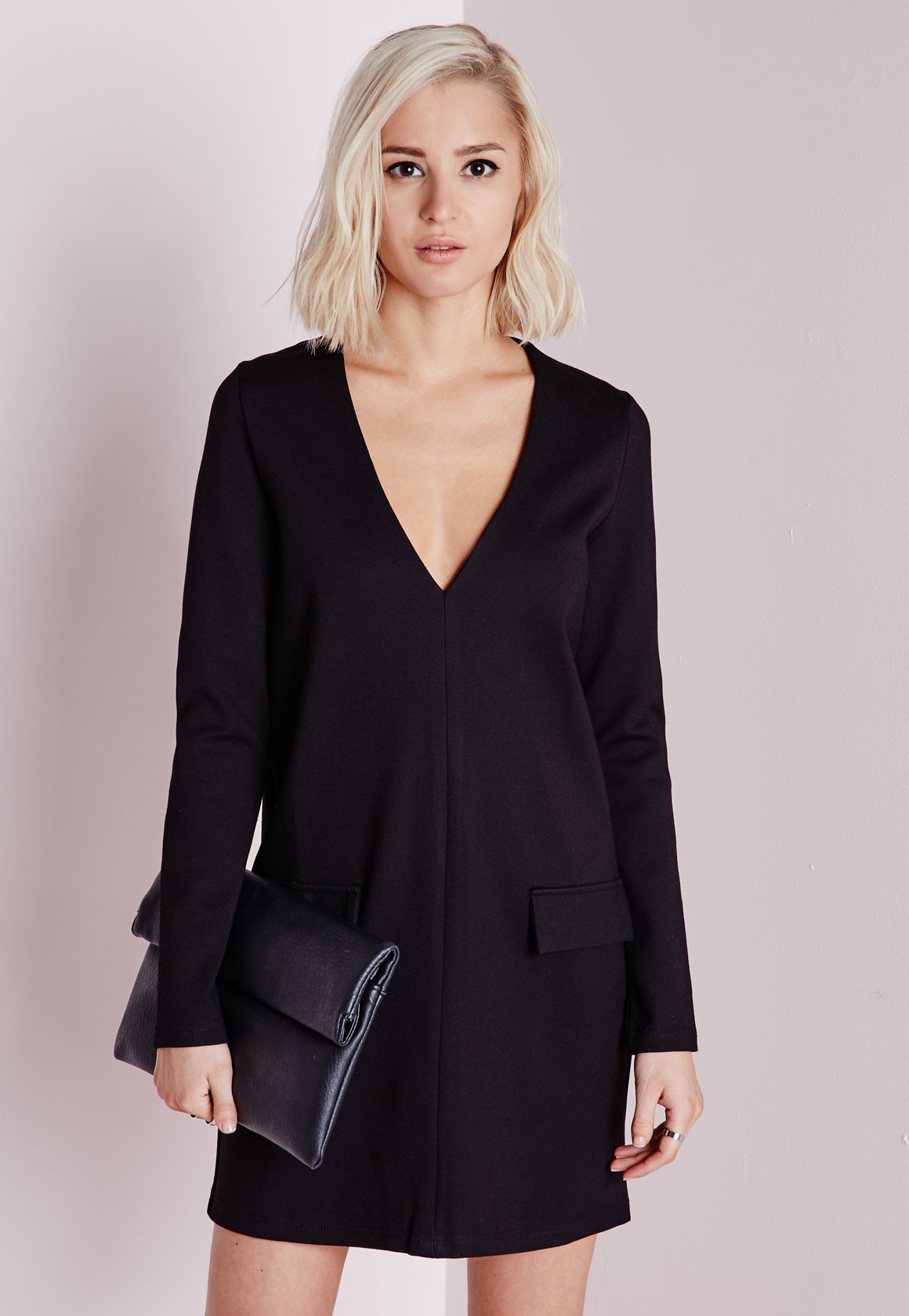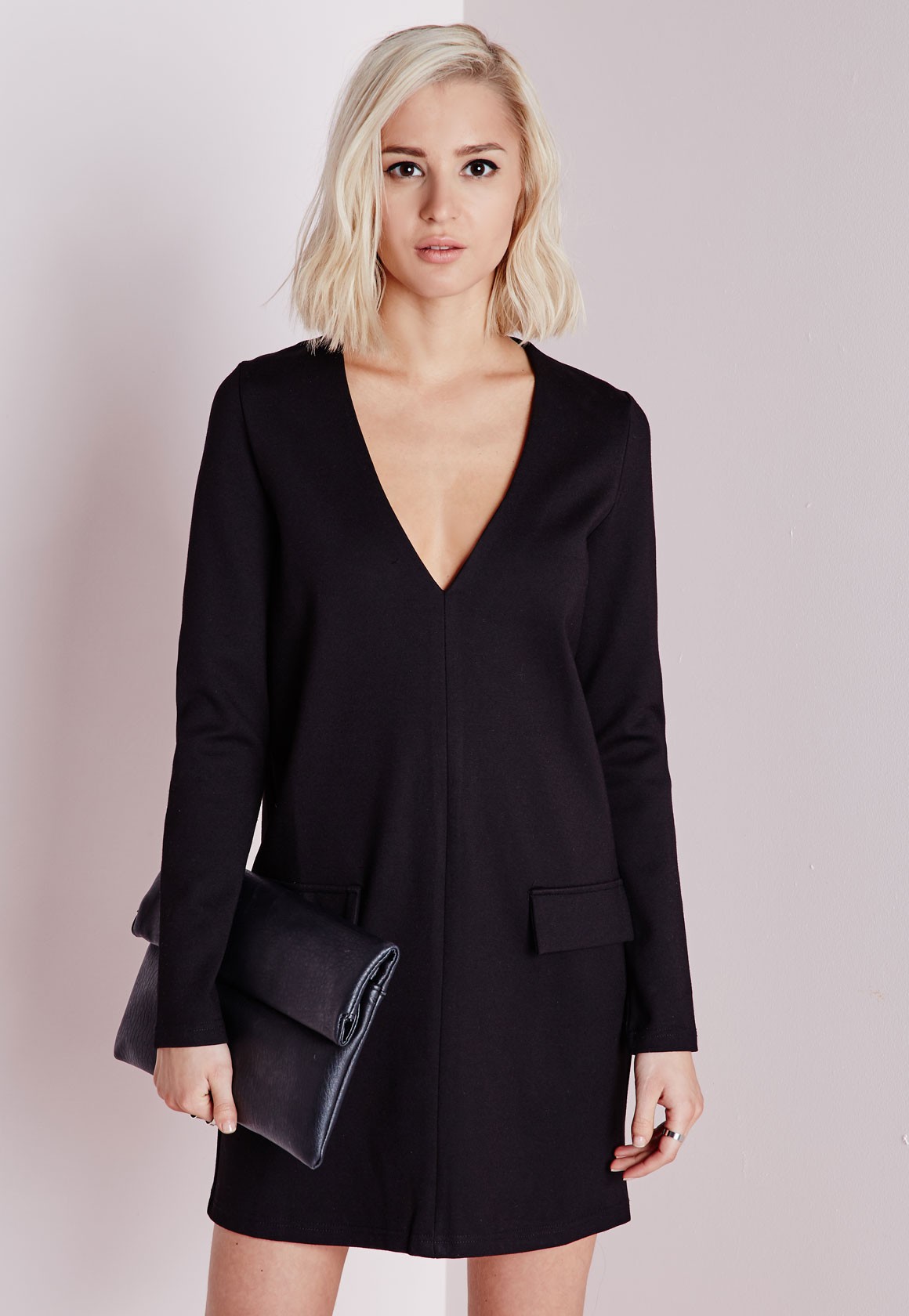 Shirt dresses are great for work. Just make sure to put a little camisole underneath to make it office-appropriate.
22. Flare pants outfit with plunging neckline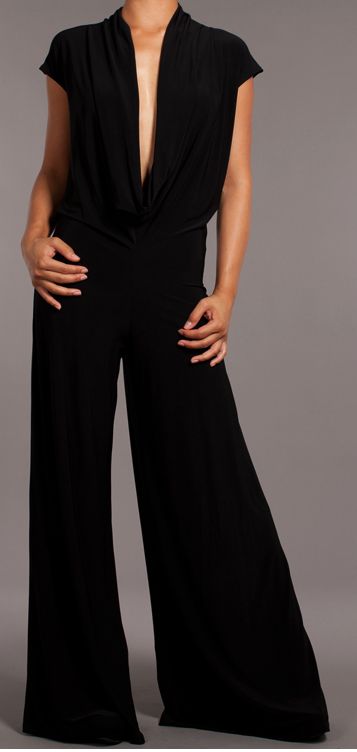 You'll be rocking two trends in one if you get an outfit like this! That's because not only are plunging necklines all the rage this winter, but so are flare (otherwise known as wide-leg pants) as well.