There are a lot of people who only think of wearing velvet around the Christmas season. But if there's one thing that the fashion runways have shown us, it's that velvet is making quite a name for itself as its earning the reputation for being one of the hottest fabrics to wear this fall too.
So, as you're getting your list together of all of the items you want to get to add to your fall fashion collection, you'll be doing you and your personal style a favor by adding a couple of velvet pieces to your list.
1. Velvet romper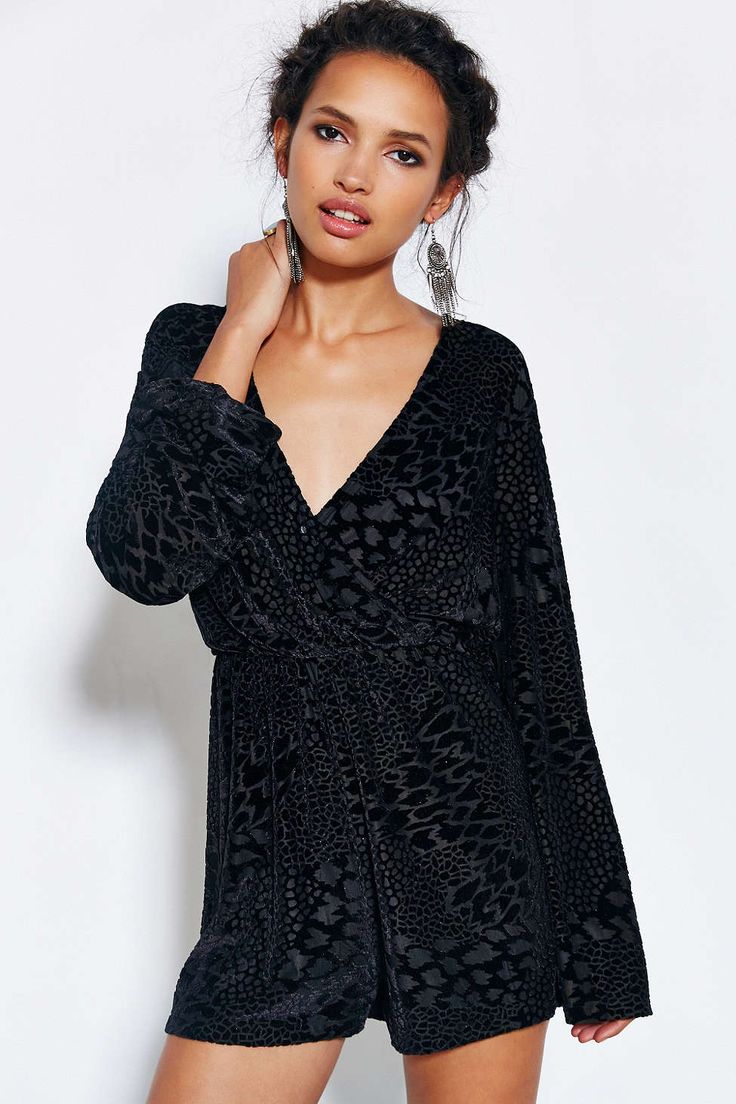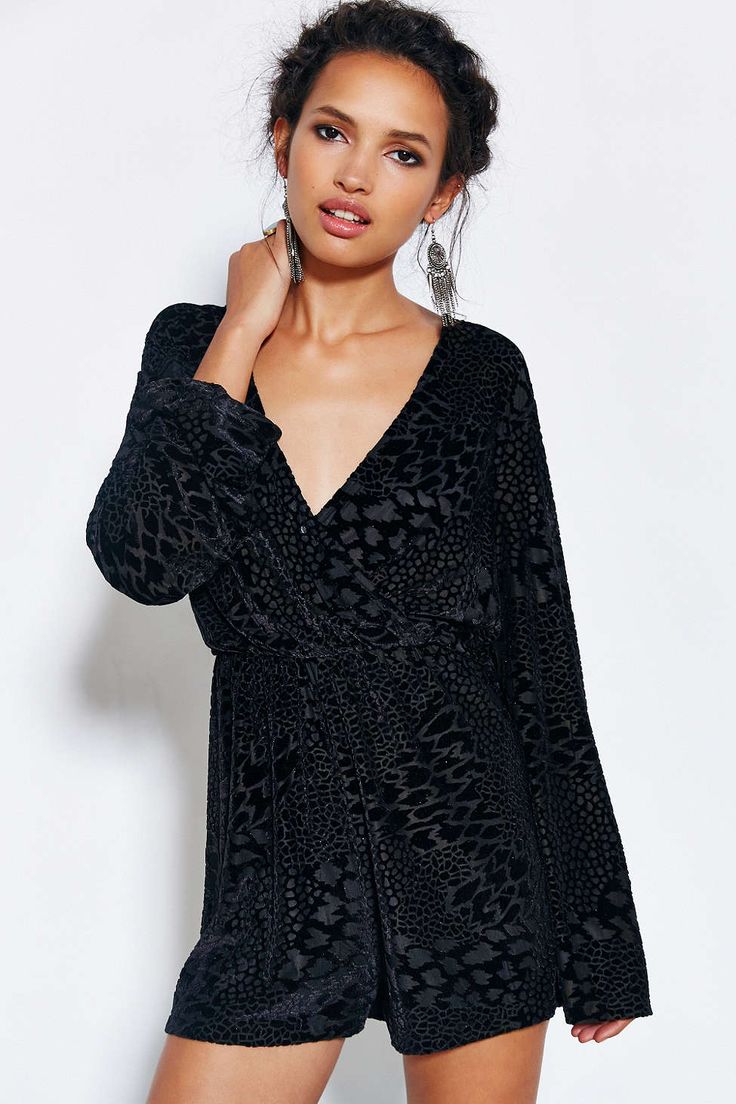 Never thought about wearing a romper during the fall? How about now?
2. Velvet mini skirt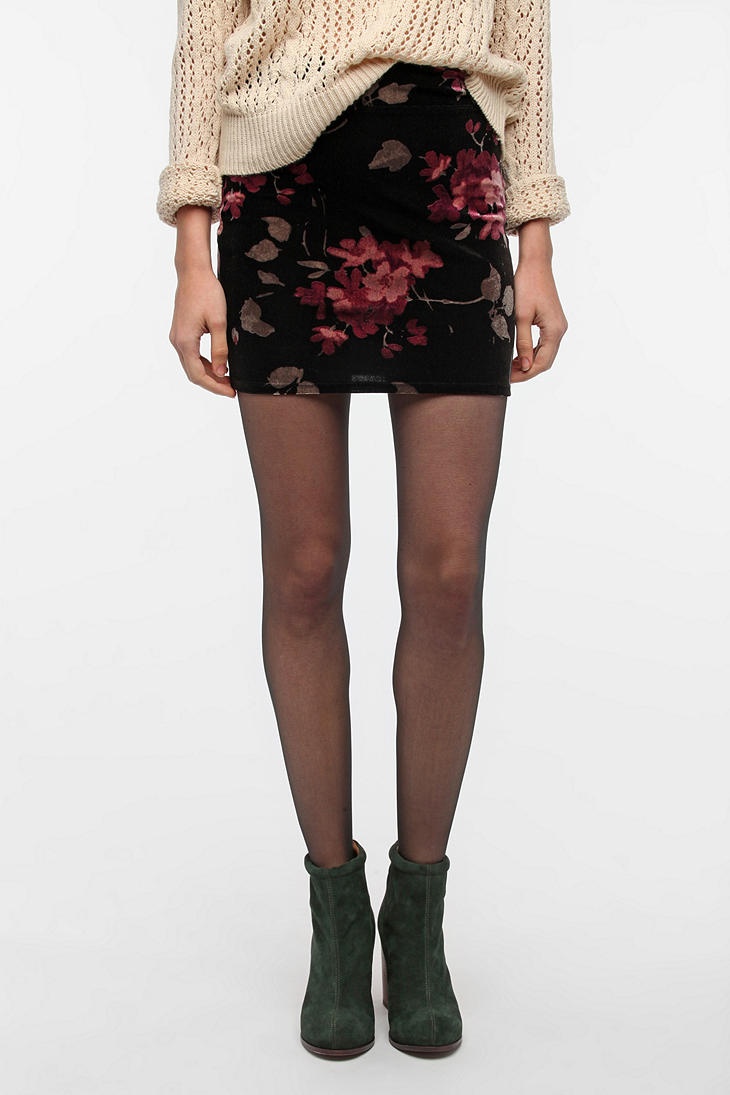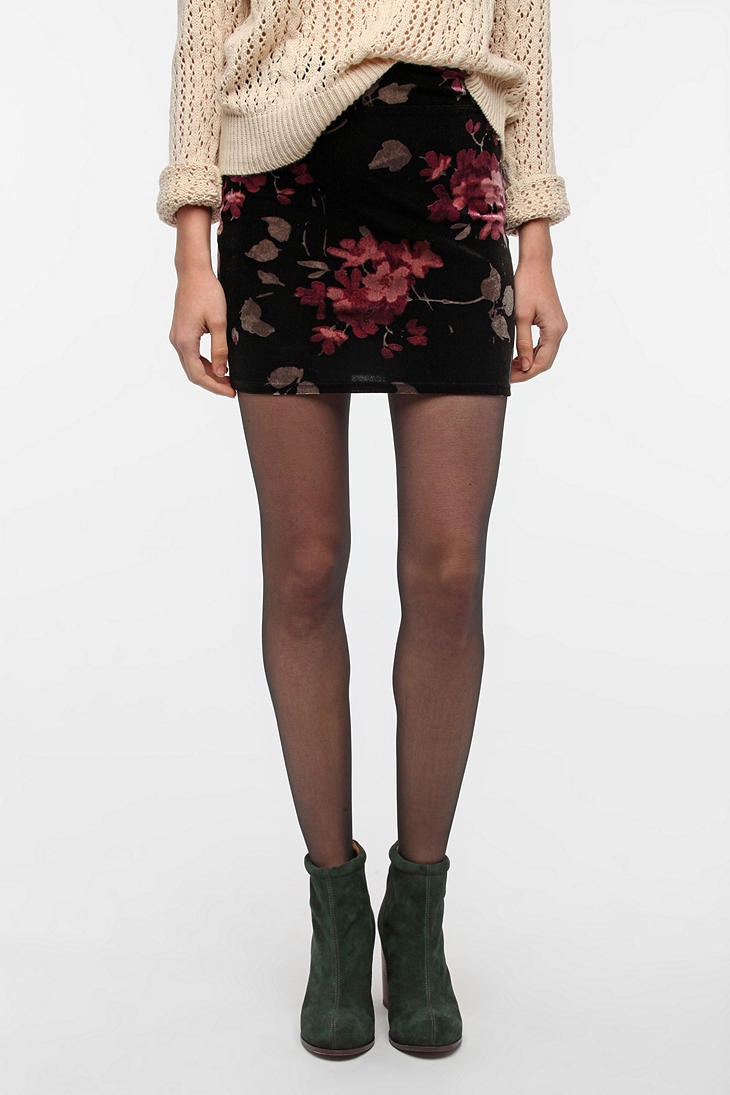 Mini skirts are always cute during the fall season when you have the right shoes and some cute tights. And if the shirt happens to be made out of velvet, it will look super season-appropriate too.
3. Velvet tights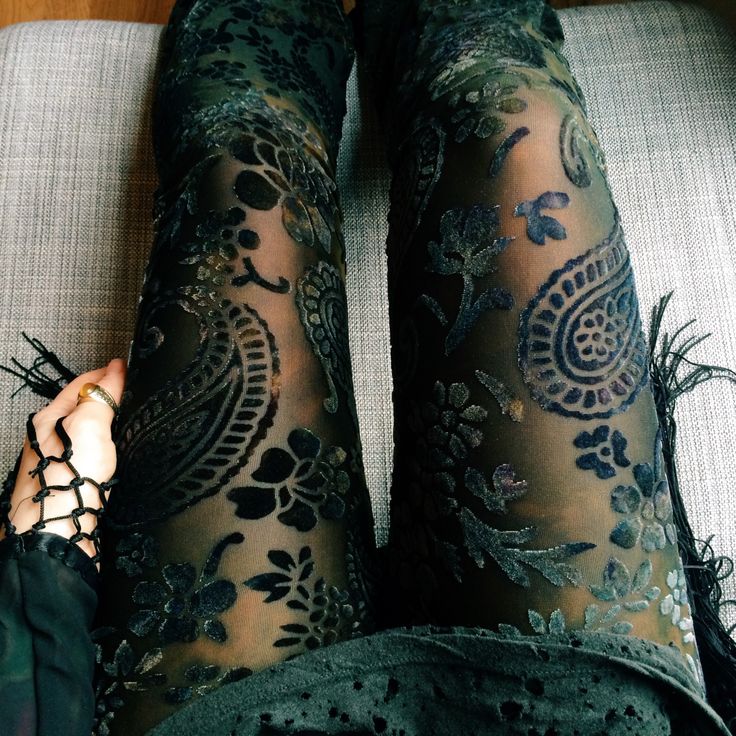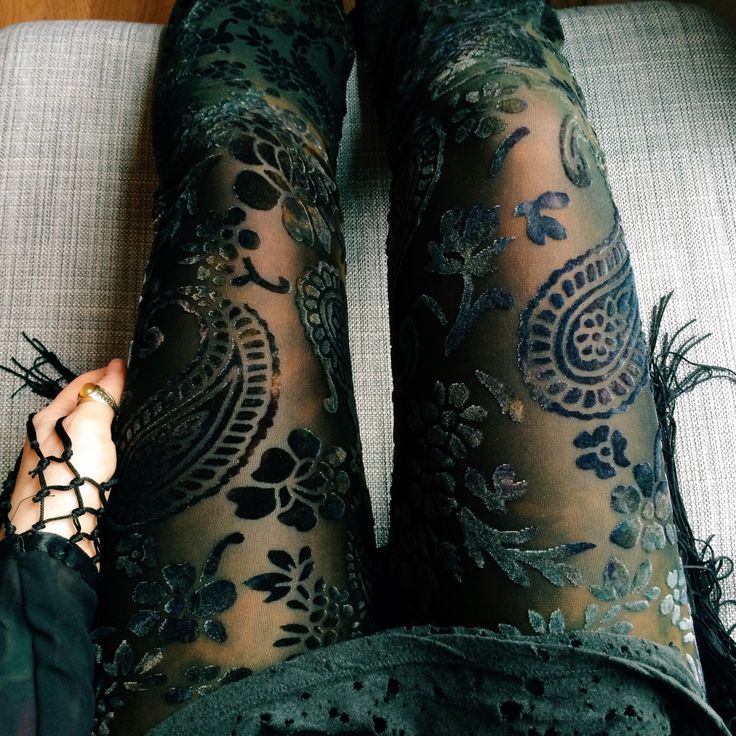 Whew! If you are able to find some tights like these, let us know where you got them so that we can get some too!
4. Velvet skater skirt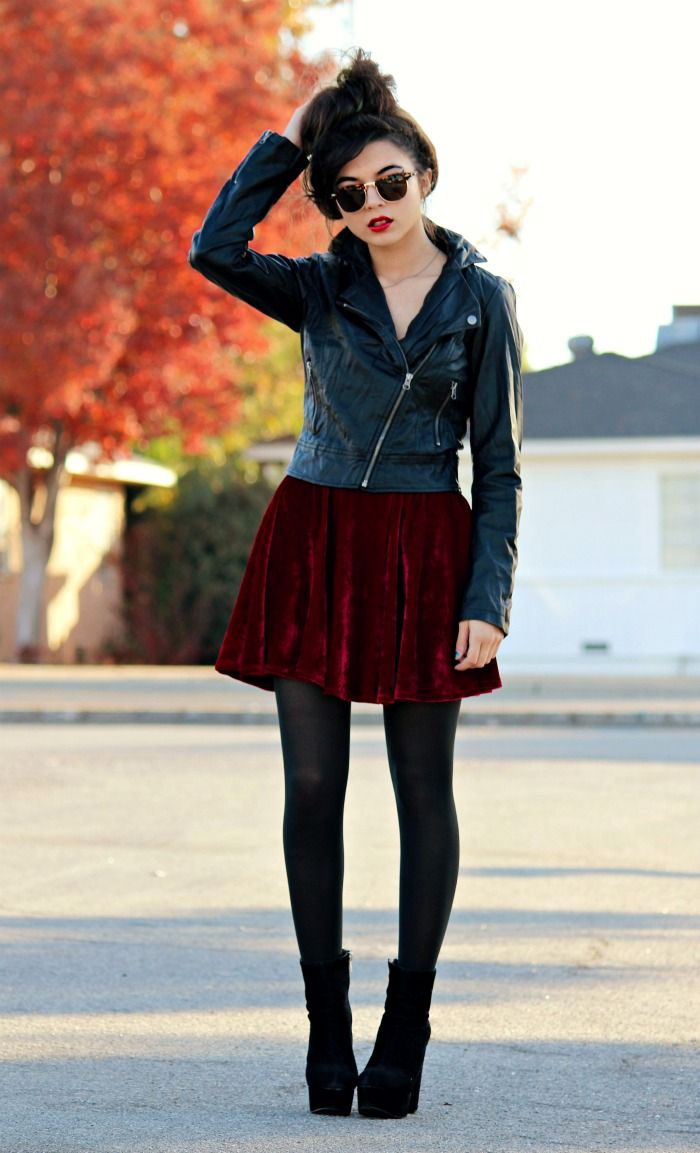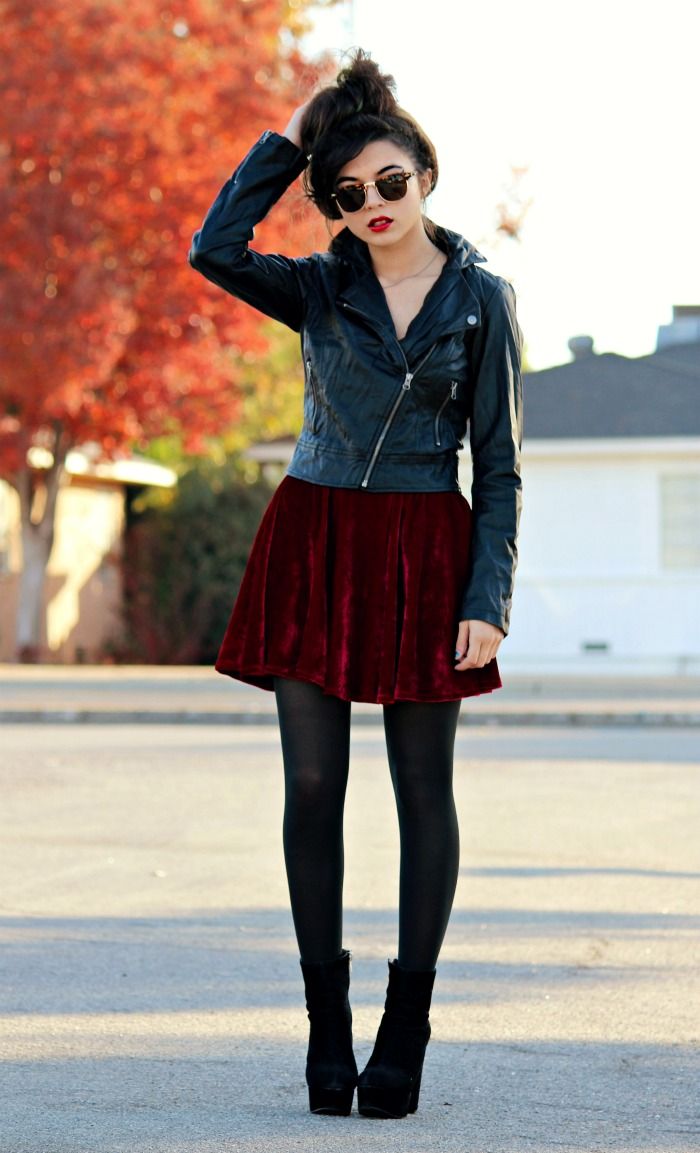 Basically, this is just another variation of a mini skirt. Short. But fuller.
5. Velvet button down shirt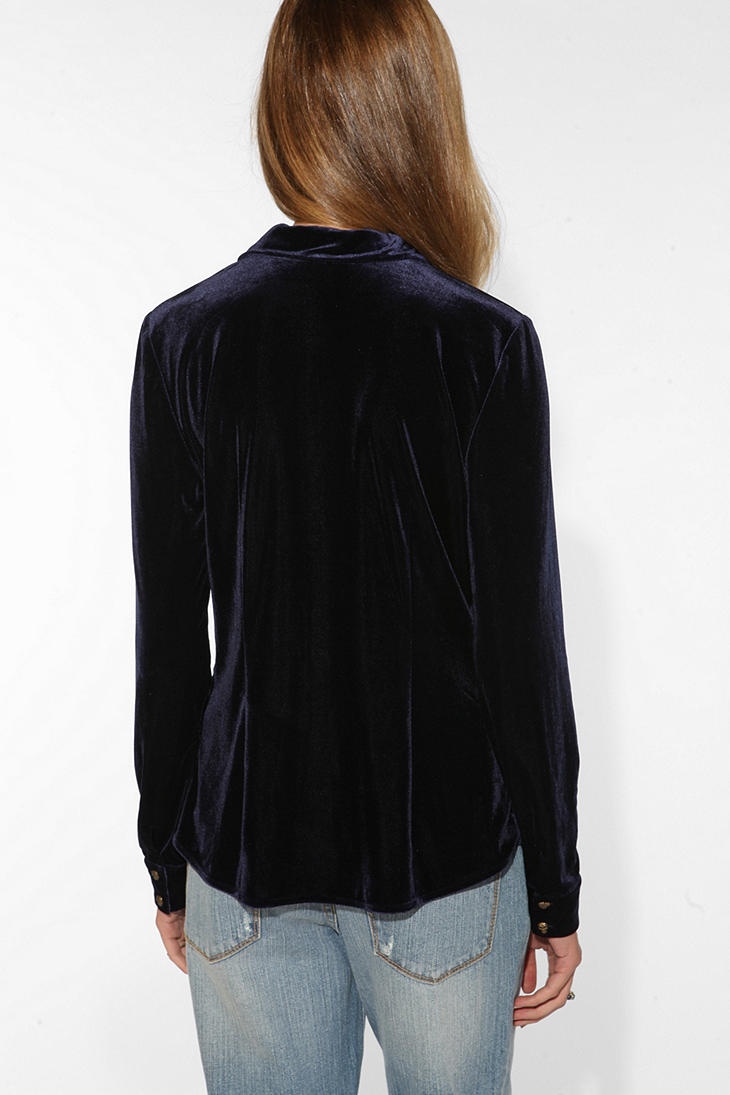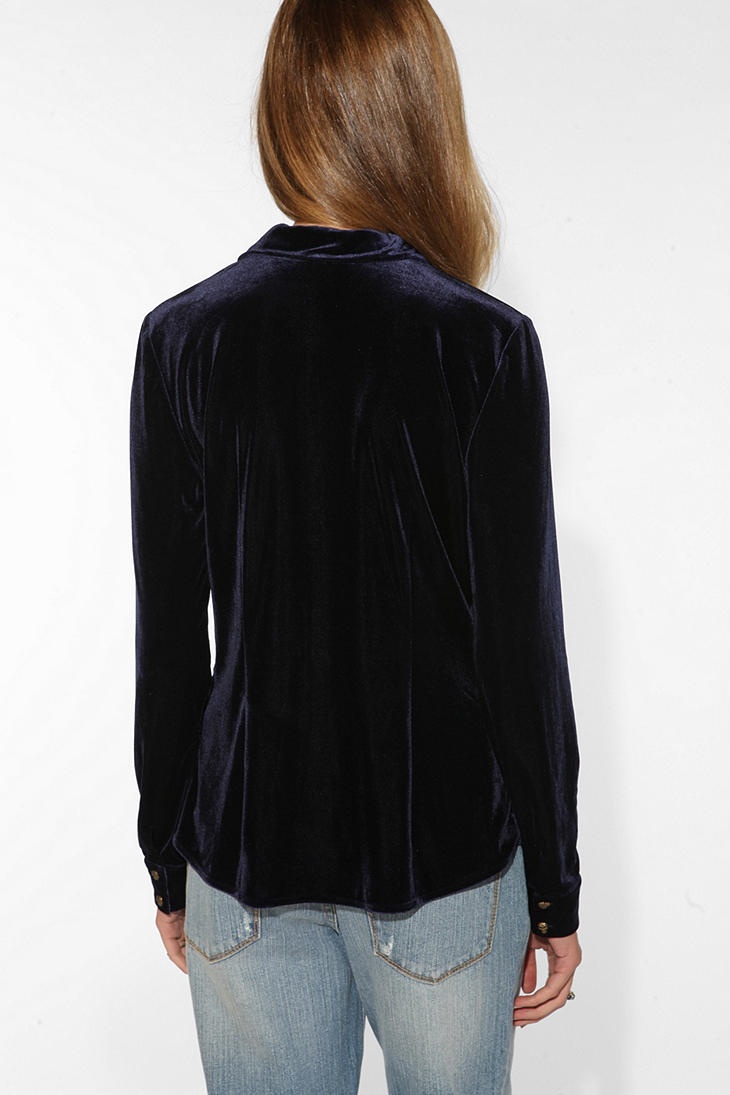 If you're really into layering, it's well worth the investment into your wardrobe if you get a long sleeve button down velvet shirt.
6. Velvet fitted dress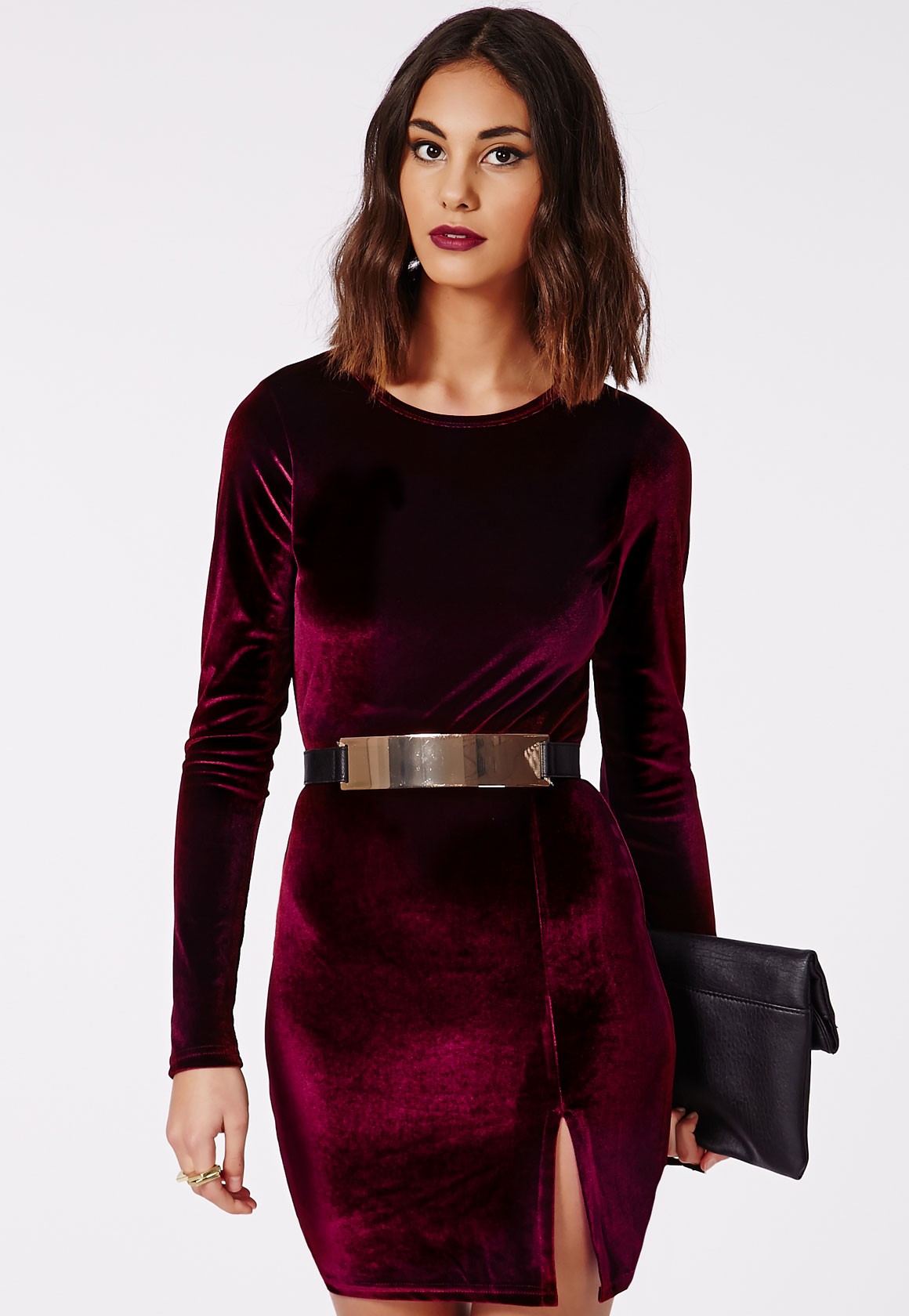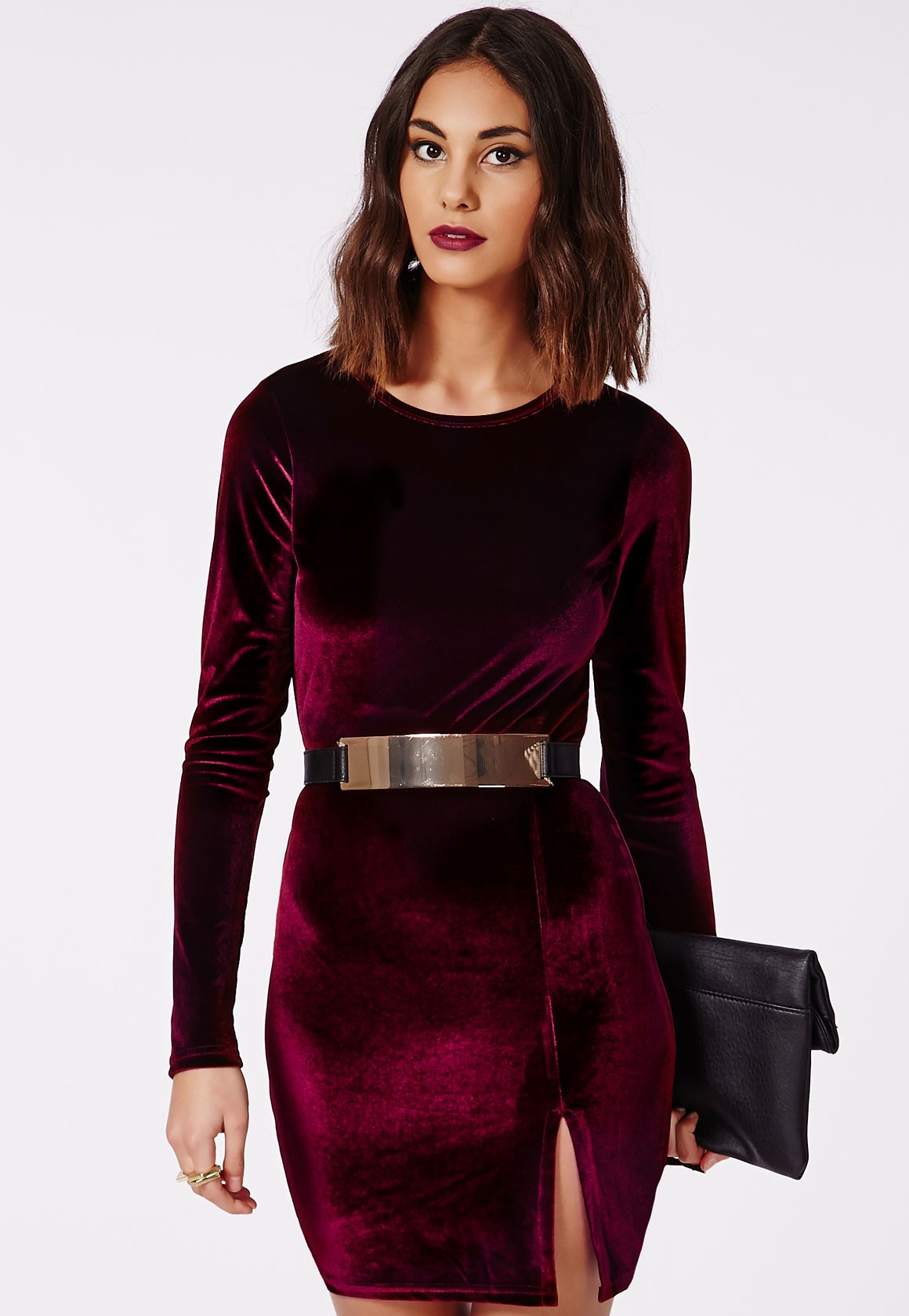 Do you have an office party coming up? The entire staff will be complimenting you in a velvet fitted dress that's like this one.
7. Velvet ribbons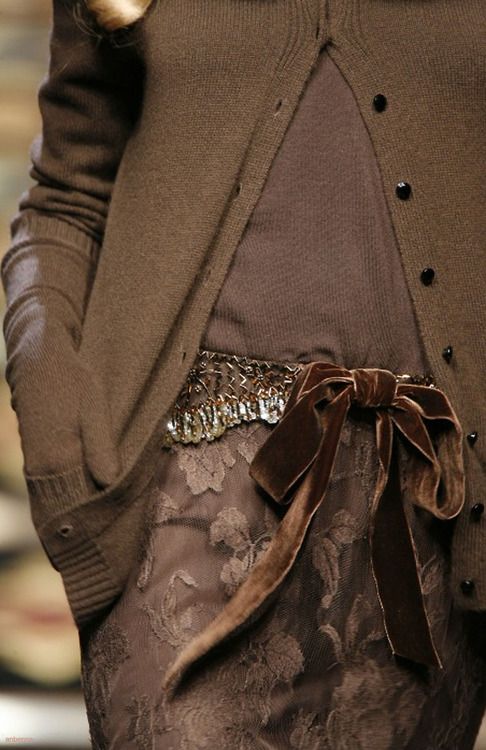 Sometimes it's the really little things that make such a big impression. Like a velvet ribbon in your hair. Or around our waist.
8. Velvet kimono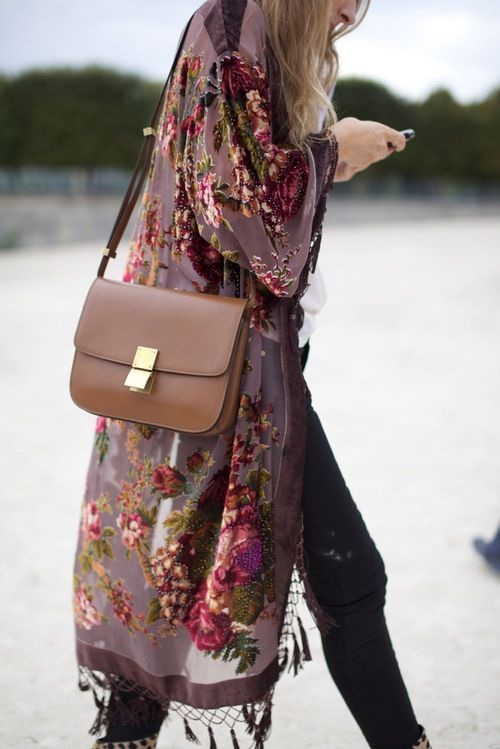 The Bohemian look will still be making its way into the fall season just a bit. So, you would be well within your fashion rights to get yourself a velvet kimono. It's one of the most beautiful ways to "boost up" a casual outfit.
9. Velvet platform shoes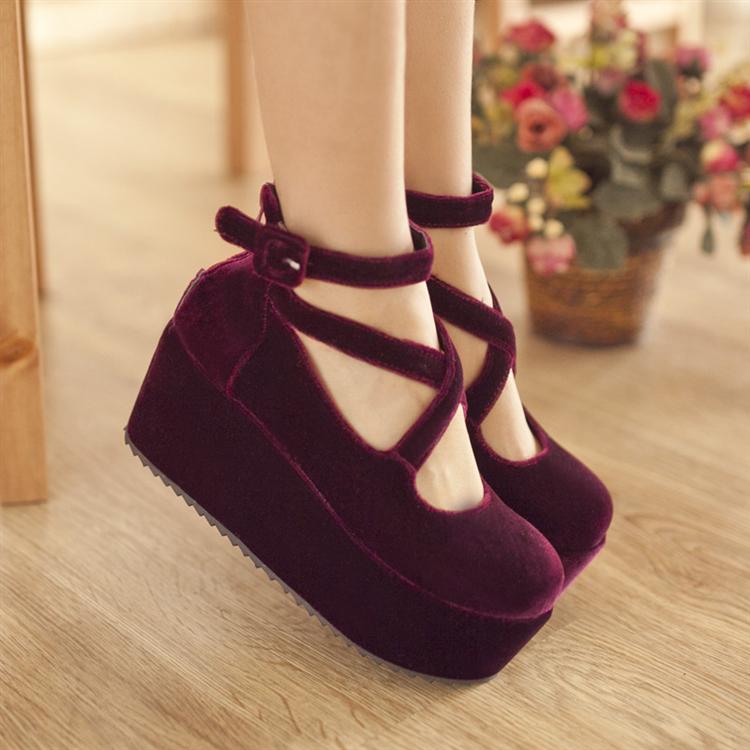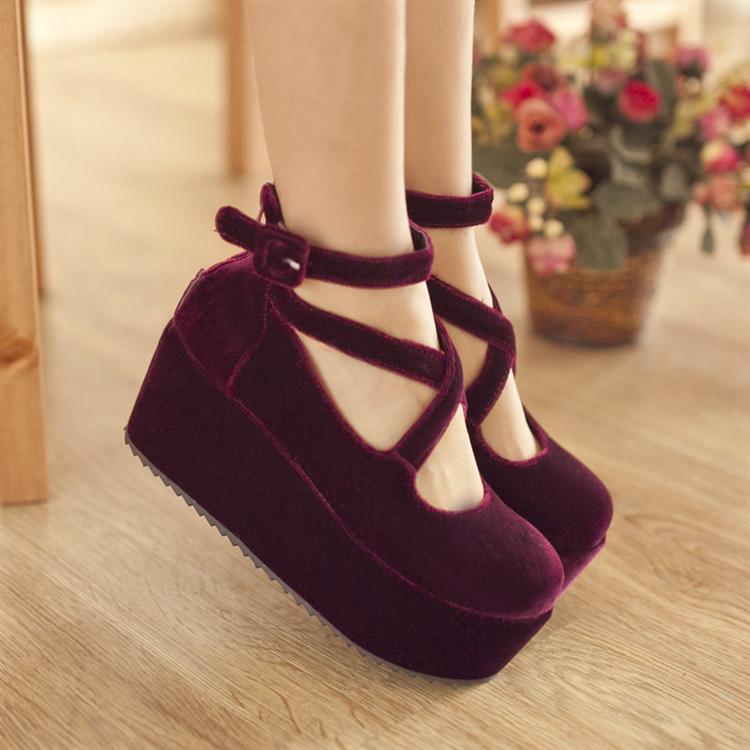 Platform shoes are in. So if they're velvet, you'll be super in fashion.
10. Velvet blazer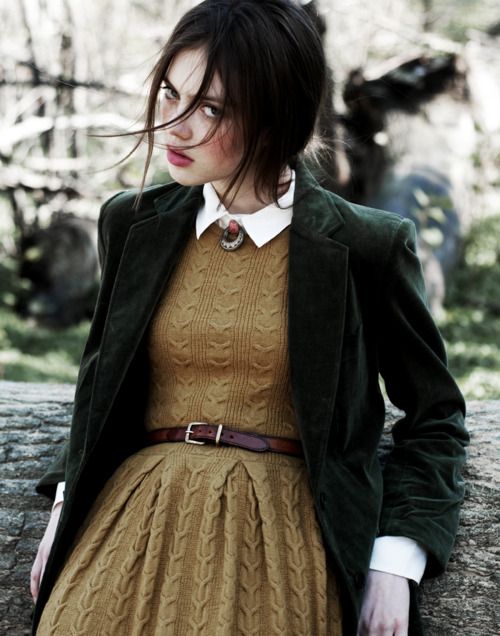 There is something that is oh so regal and royal about a velvet blazer. Right?
11. Velvet flare pants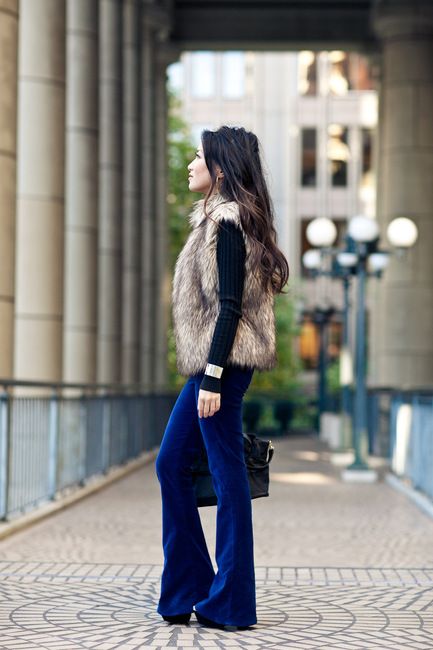 Flare pants are in style too. Whew! And if you can find them in a beautiful blue velvet like these…why would you possibly pass them up?!?
12. Velvet clutch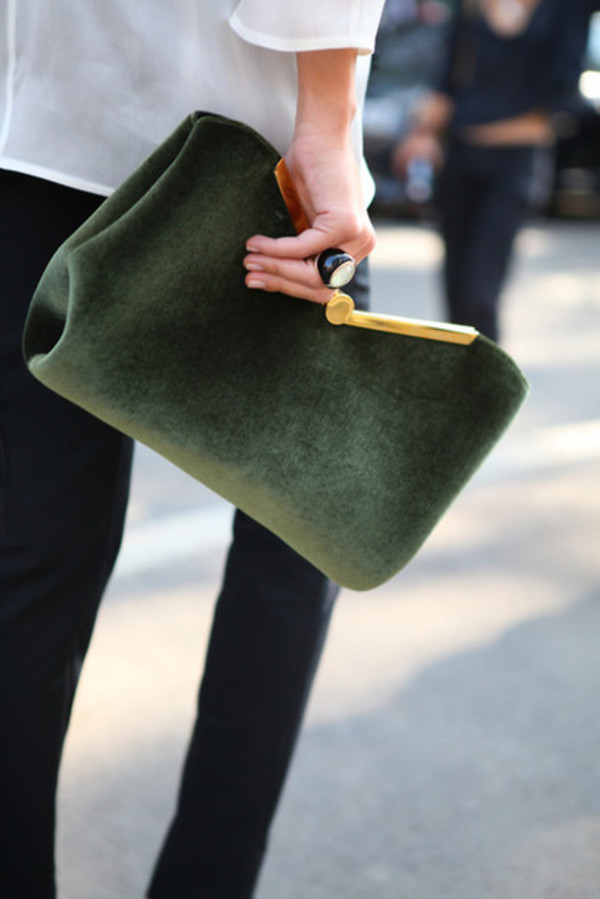 Being that clutches are a big fall purse trend, we figured we should show off one. (That green is extra nice!)
13. Velvet skinny pants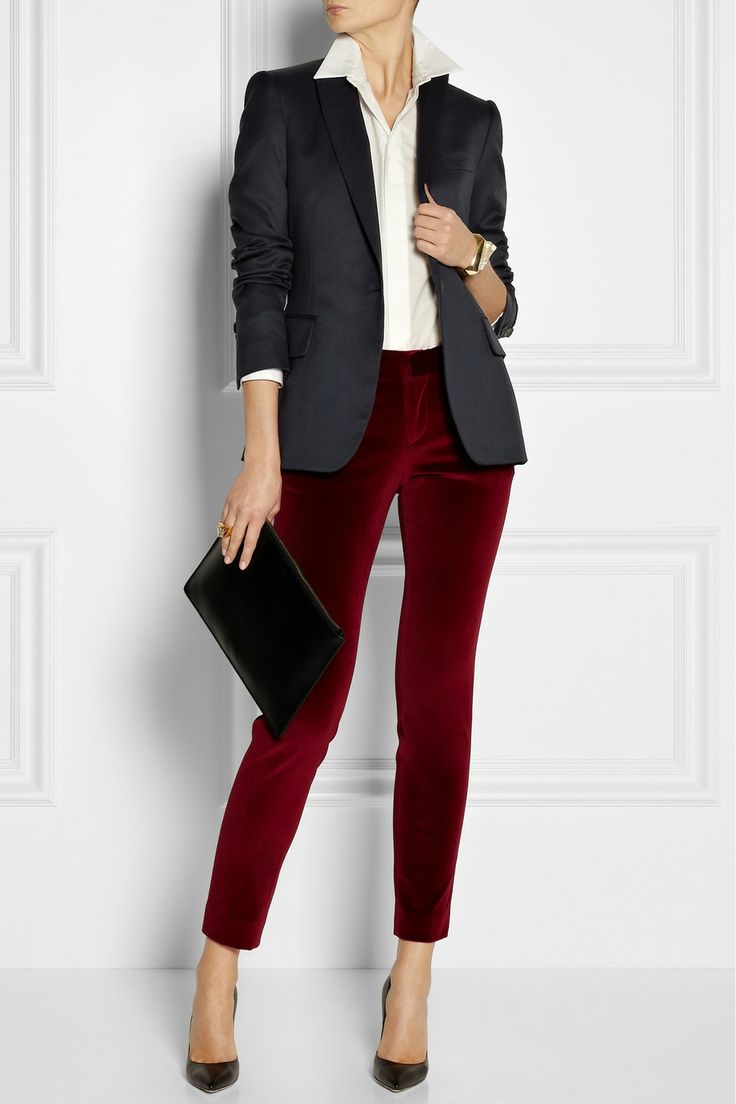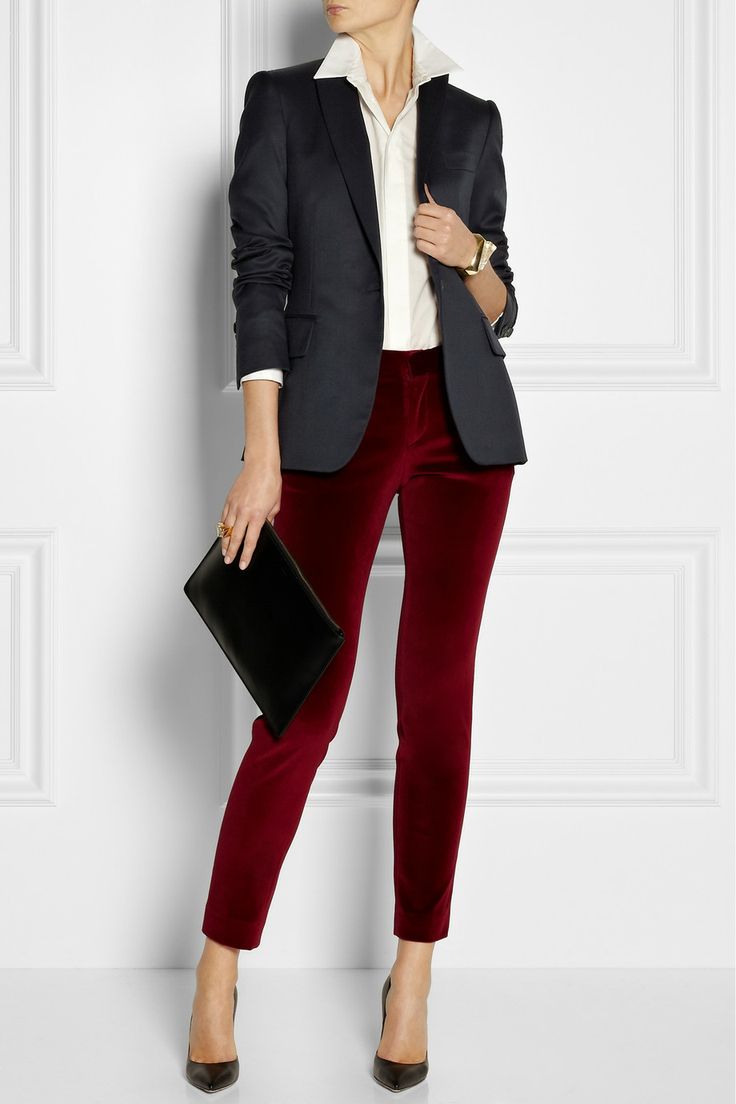 It's amazing what velvet can even do for a pair of skinny jeans. If these were denim, they would look really casual. But in velvet, they are uber dressy.
14. Velvet coat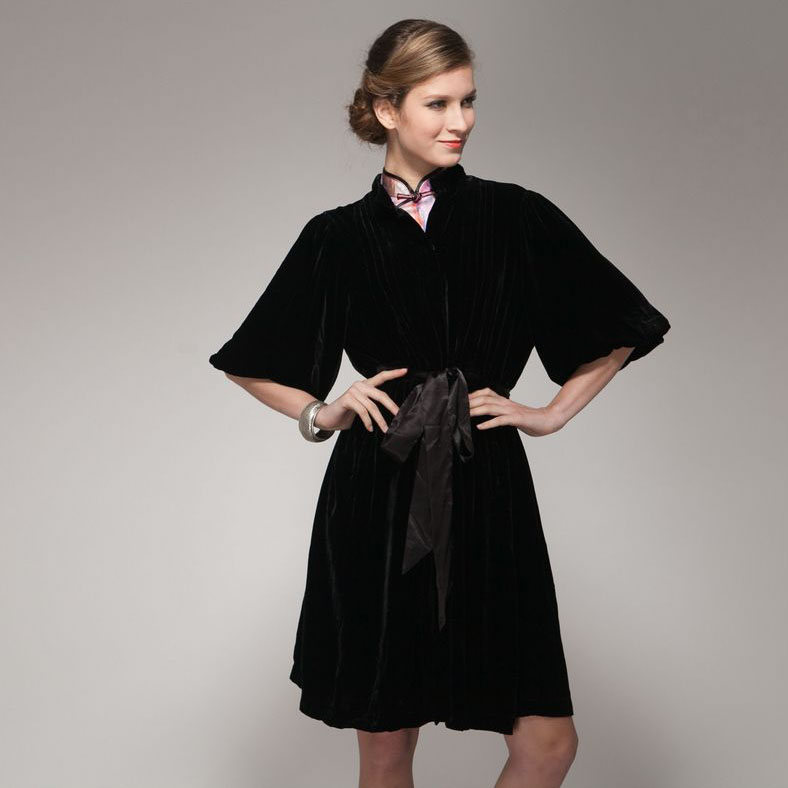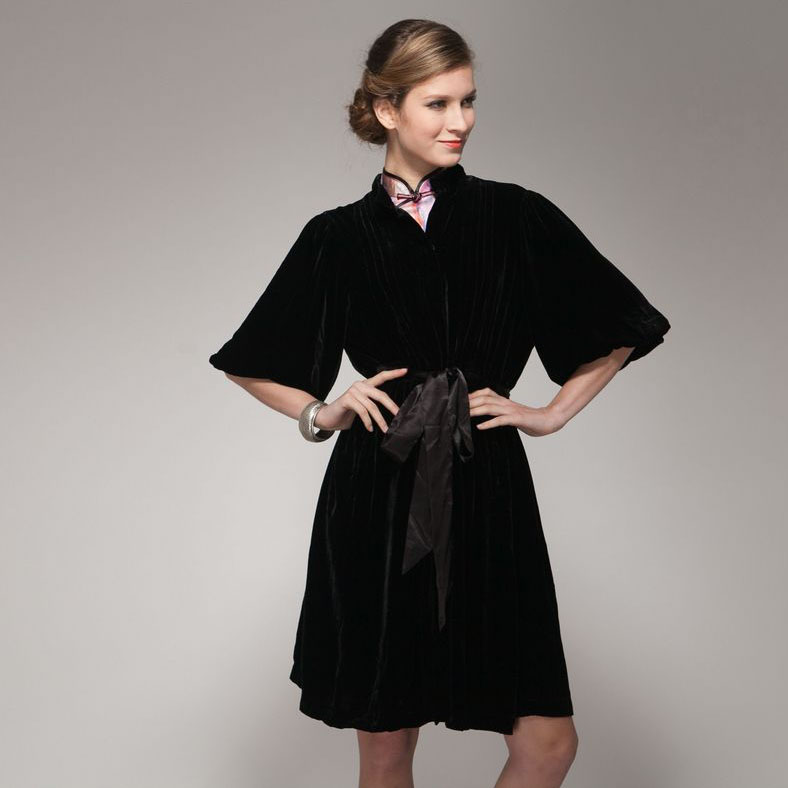 For a formal occasion or an after 5 wedding, you'll be so beautiful in a velvet coat.
15. Velvet lingerie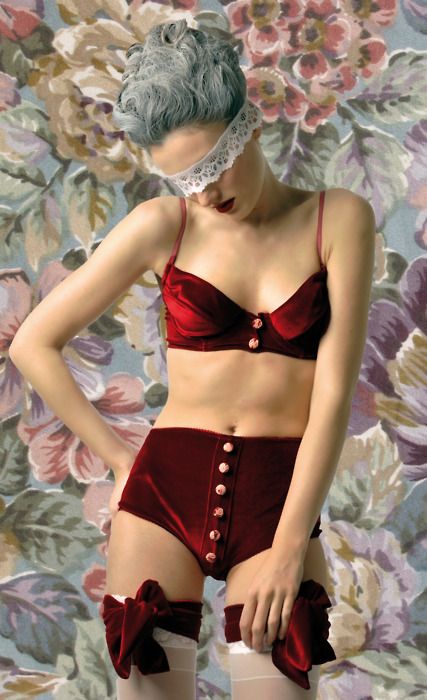 Are you looking to spice up your bedroom activities a bit? Your man won't see you coming in a velvet lingerie ensemble such as this one.
16. Velvet suit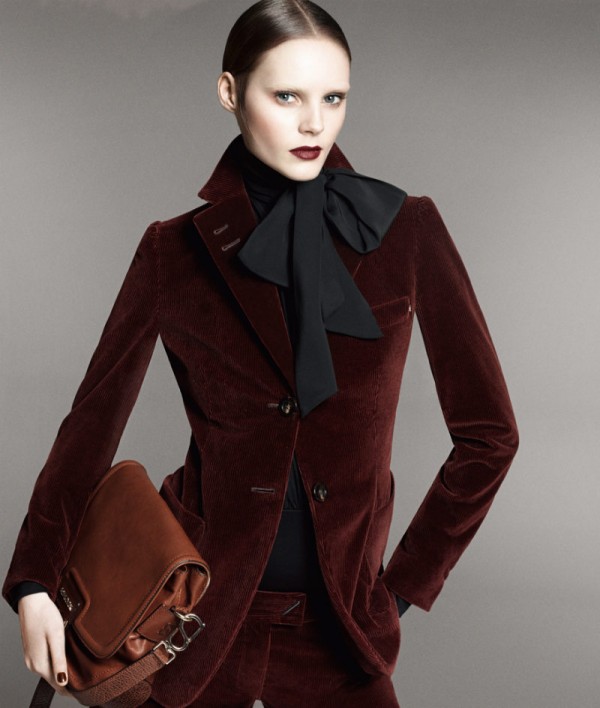 You know who can pull of a velvet suit? The woman who believes that she can. (Is that you?)
17. Velvet tuxedo pants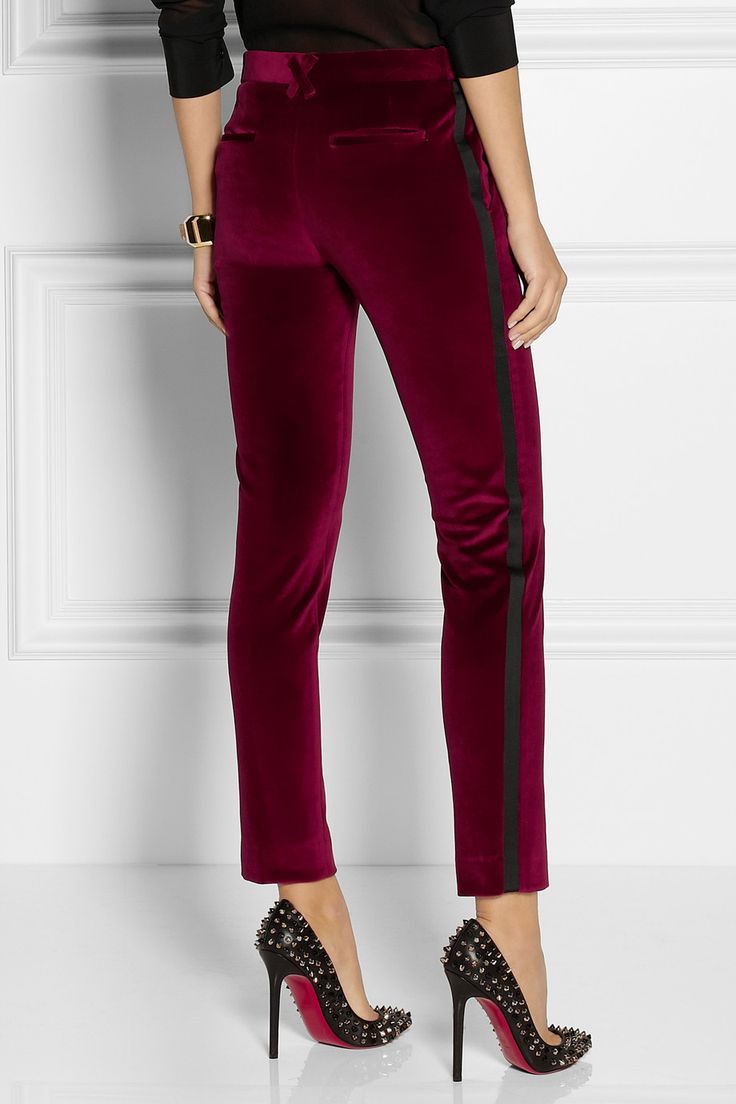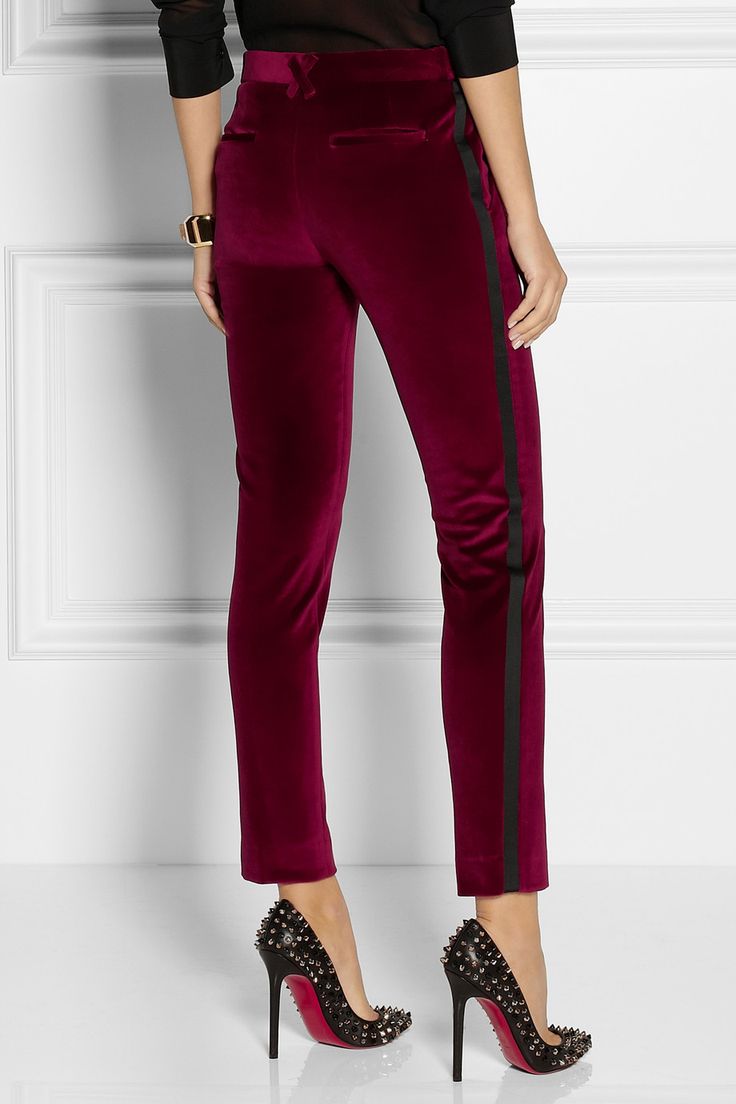 Whoever said that being sexy meant showing a lot of skin, they obviously have not seen how good a woman can look in a pair of velvet tuxedo pants (and pumps)!
18. Velvet overalls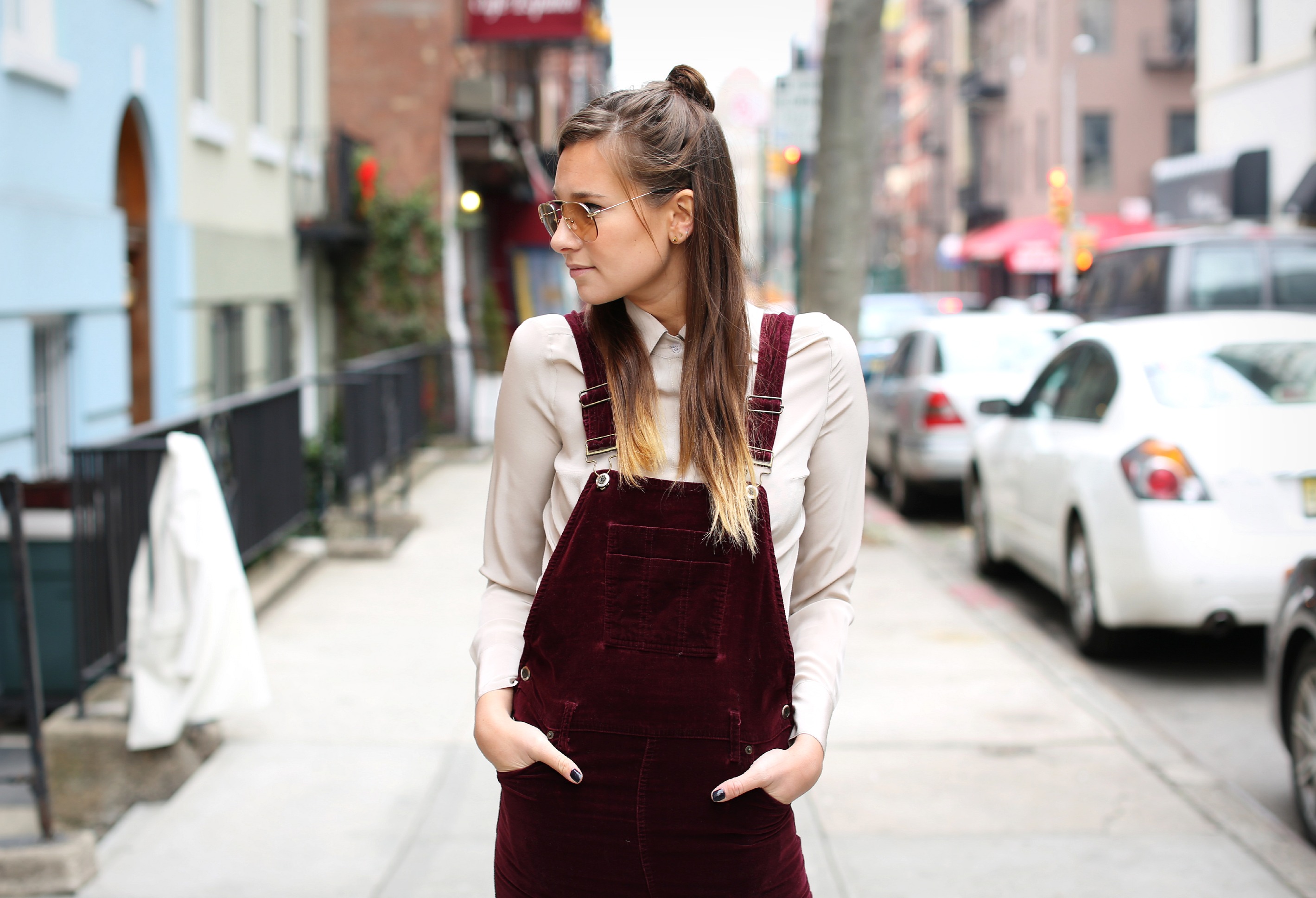 For a casual day, you can still look super cute if you through on a pair of overalls. Preferably a pair of velvet overalls.
19. Velvet midriff top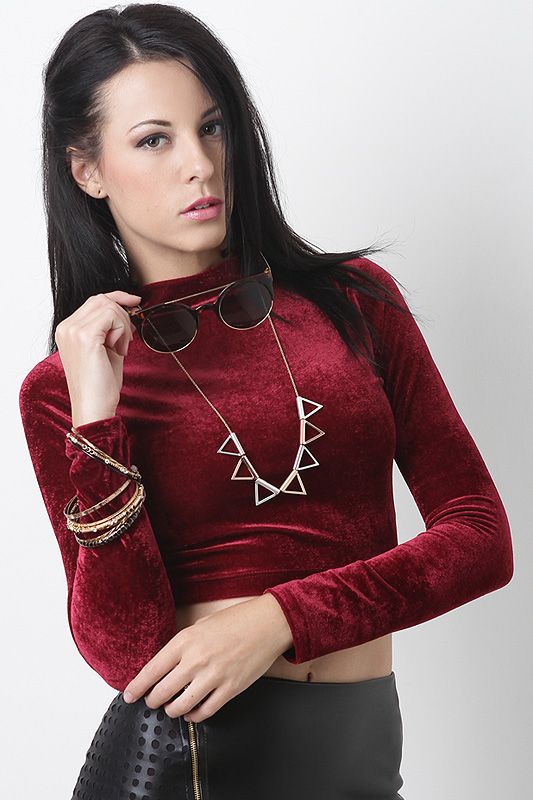 Not ready to tuck your tummy away just yet? Look for a velvet midriff top.
20. Velvet brocade print jacket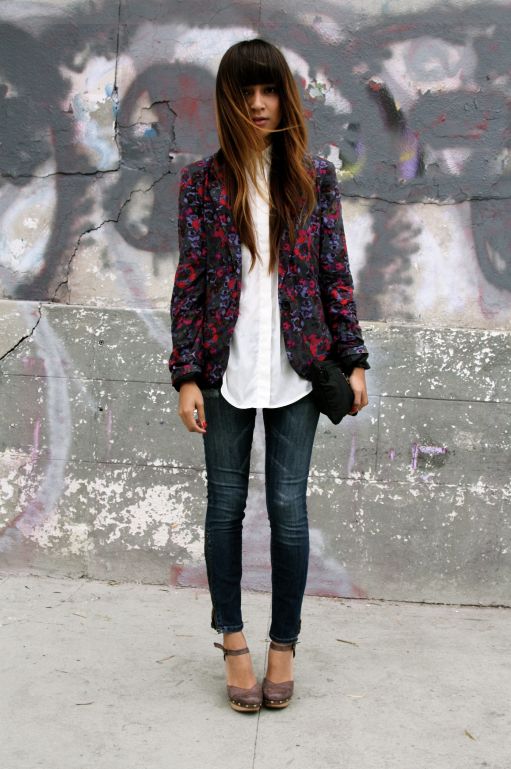 Brocade is a big pattern for fall. So if you can, try and find a jacket made out of it and velvet.
21. Velvet ankle boots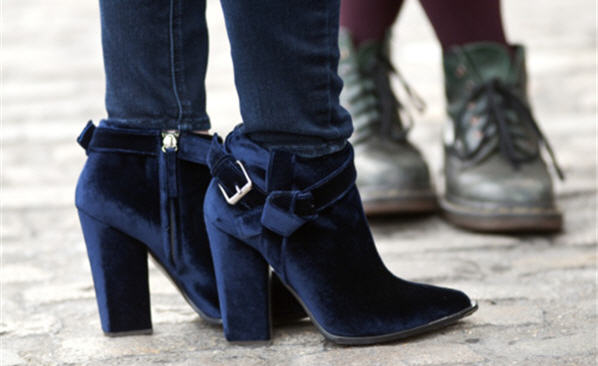 You're definitely going to stand out in a crowd if you opt to rock some velvet ankle boots.
23. Velvet and lace top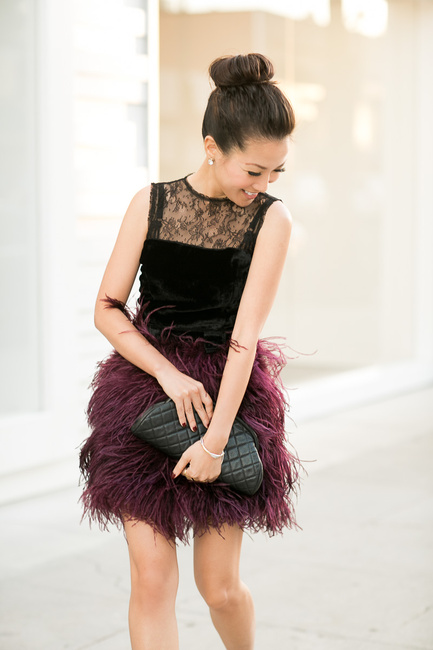 Sweet. Flirty. Fun. That's the first three words that come to our minds whenever you combine velvet and lace.