The summer season is one of the best times of year to do some entertaining. Aside from the fact that the weather is warming from dawn to dusk, the blooming flowers and trees serve as the perfect backdrop to do some entertaining of family members and friends.
Whether it's a small group of couples or an even larger crowd, dinner parties are a great way to celebrate all that the summer has to offer. And these summer dinner party ideas will make you the kind of host that no one will soon forget!
Use light bulbs as mini vases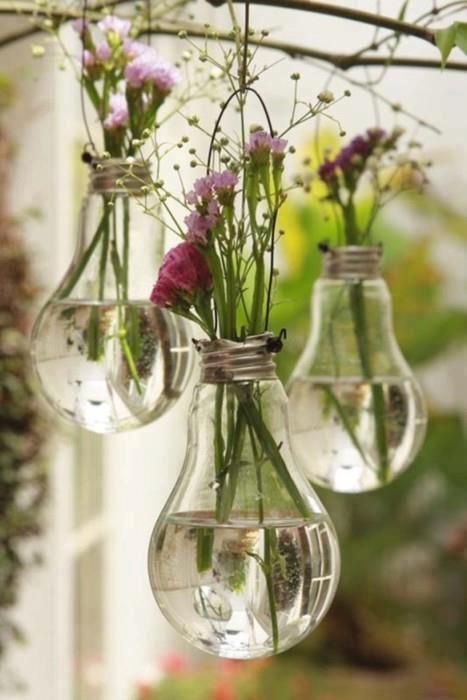 If you're planning on hosting your party before the sunsets, you won't need much artificial light. That doesn't mean you can't make use of your light bulbs, though. If you unscrew the base of the bulb and pull out the light, you can then replace it with water and some small flowers. Then with the help of a bit of wiring, you can hang them from your porch or tree branches.
Fresh fruit salad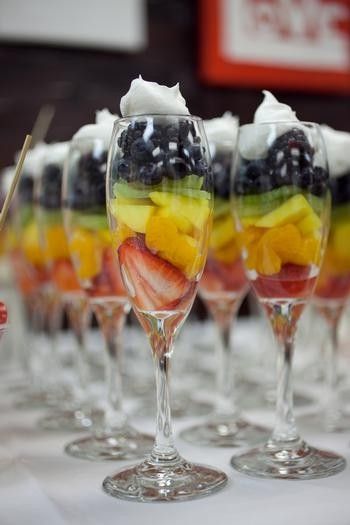 Fresh fruit goes hand in hand with summertime. If you're thinking about making a summer salad, ditch the bowls and serve it in some champagne flutes or wine glasses instead.
Make some peach lemonade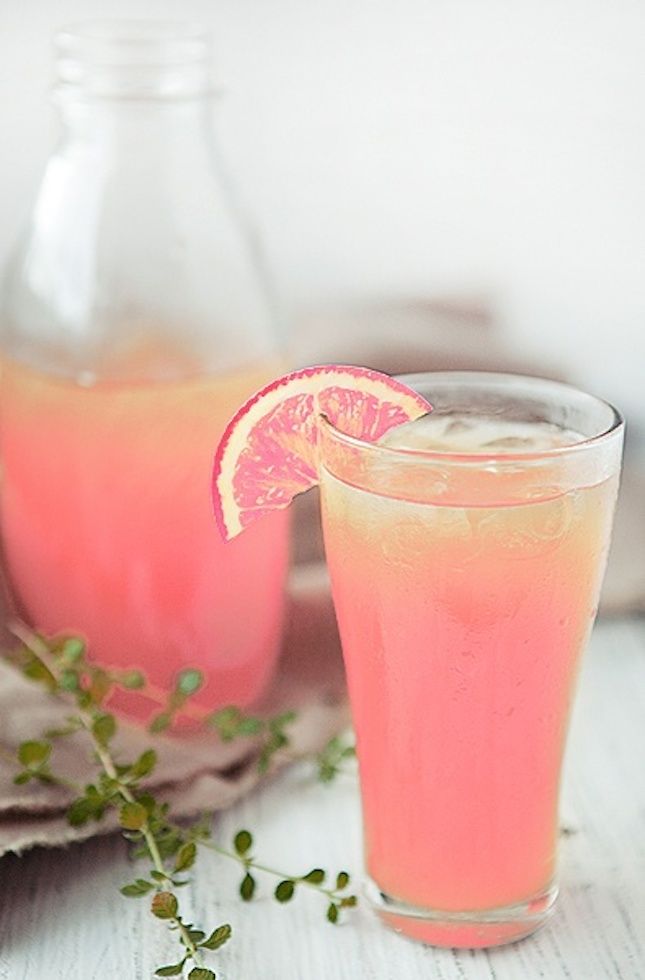 Lemonade is basically the official drink of summer. Adding a bit of peach will turn the tart taste into something extra sweet.
Bohemian-inspired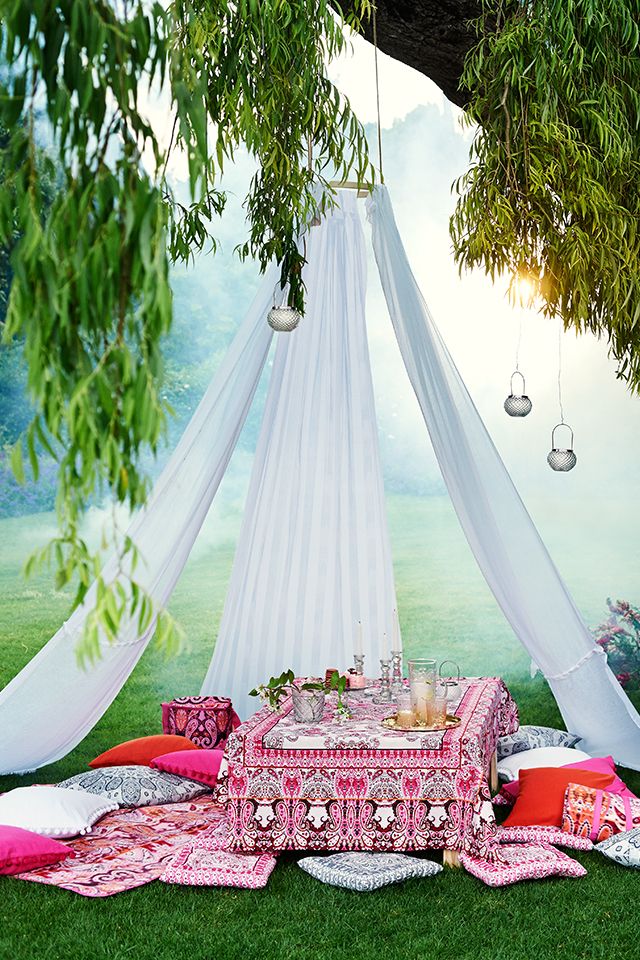 So, what about your party's decor? Bohemian is a big fashion trend. It's also a beautiful way to decorate your event as well. A printed tablecloth, some big throw pillows and sheer pieces of fabric (that you can hang from the trees) will make all of your guests feel easy, breezy and beautiful.
Citrus and floral centerpieces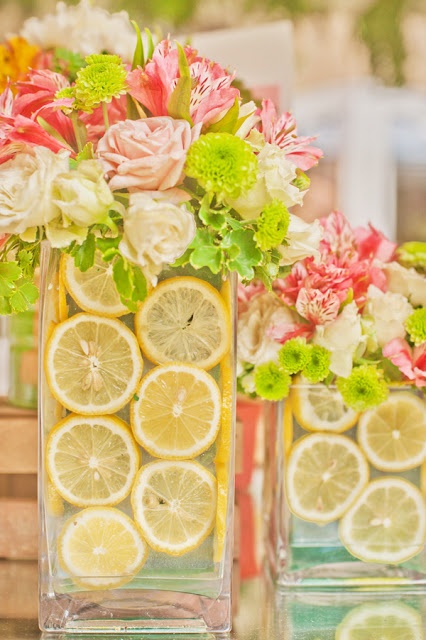 If you would prefer that everyone gather around a table, how about these centerpieces? All you need are some clear vases, some sliced citrus fruit (preferably lemons or limes) and any flowers of your pick.
A boat cooler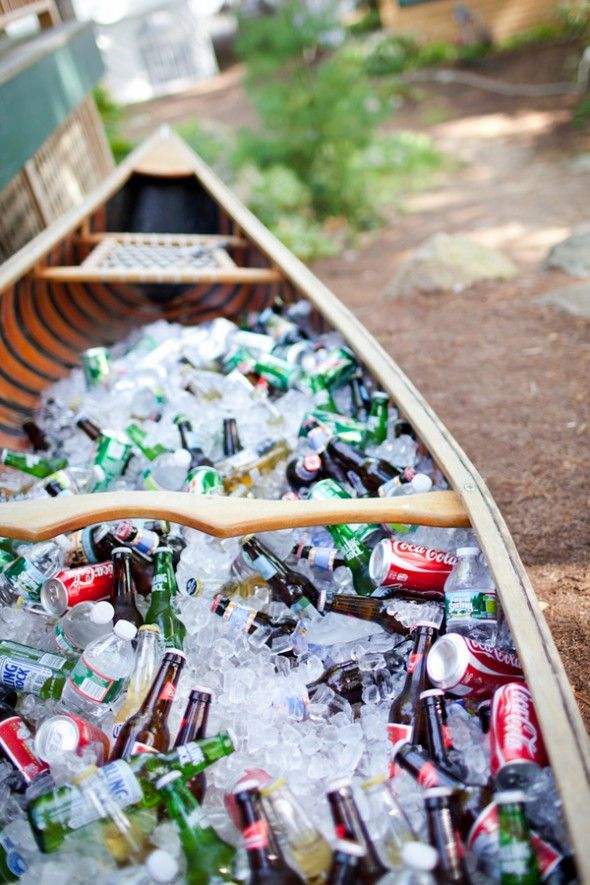 If you're lucky enough to live by a lake or (even luckier) a beach, you may own a boat that you fish out of or go kayaking in. For your party, pull it out, fill it to the brim with ice and put some bottled drinks instead. Trust us, it's one of the coolest coolers your guests will have ever seen.
A taco buffet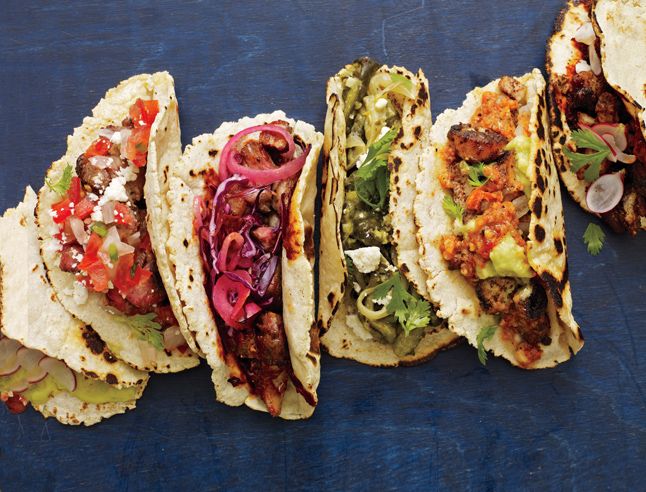 So, what should you serve that's delicious but doesn't require a ton of work on your part? How about a taco buffet? All you need are some taco shells and a variety of ingredients like shredded beef, chicken, fish, lettuce, tomatoes, cheese and condiments like salsa and sour cream.
Drink bar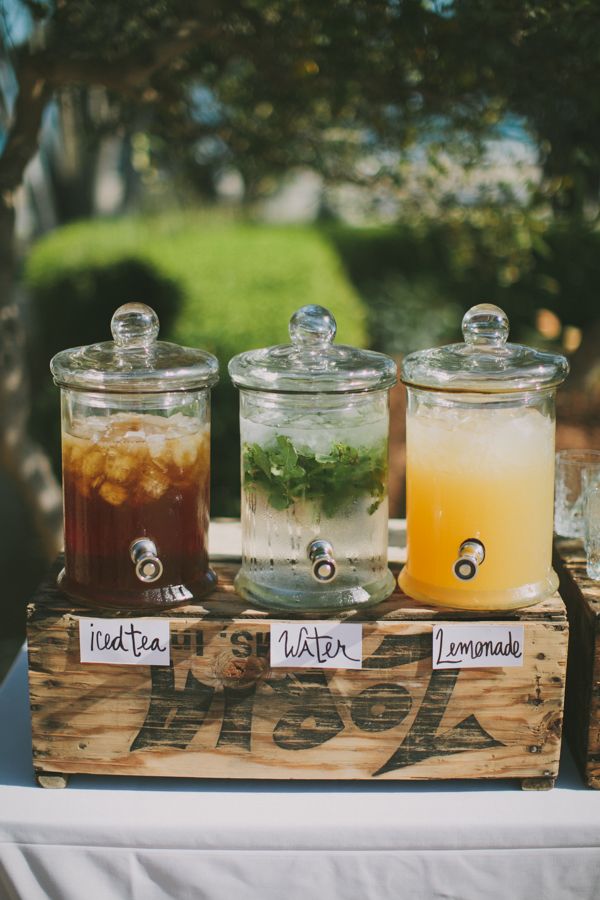 When it's hot outside, people tend to do a lot of drinking. Rather than constantly refilling pitchers, pour some iced tea, water and lemonade into big glass containers. That way, people can easily serve themselves throughout the evening.
Paper bag menus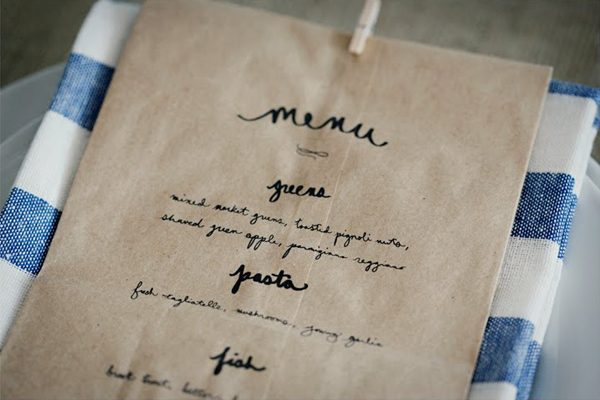 Don't you just love this idea for a menu? Just get out a Sharpie and write out what you'll be serving on some brown paper bags and then place the menus on some cloth napkins. (It's a crime that something this cute could be so easy to make!)
Super sweet kabobs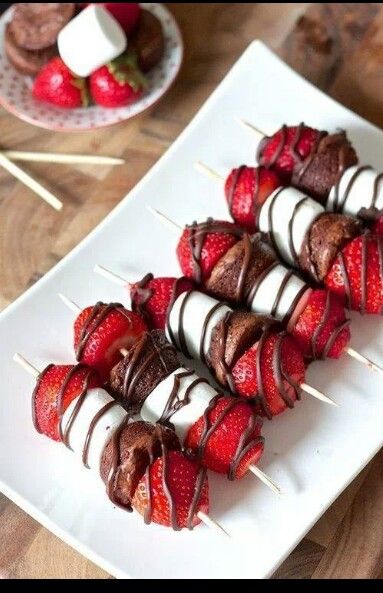 There are all kinds of ways to serve up kabobs. One of them is with the help of some strawberries, chocolate and marshmallows. It's a great appetizer or dessert.
Cucumber cups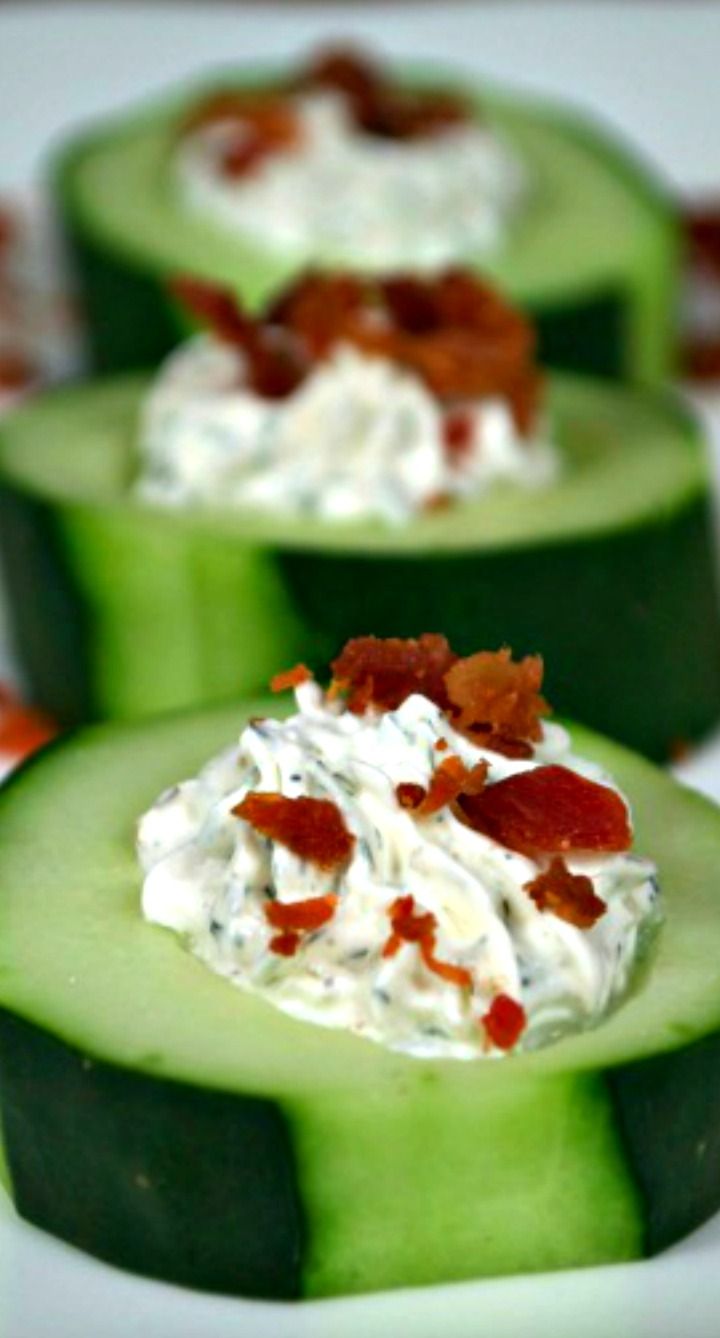 Speaking of appetizers, something else that you might want to try are some cucumber cups. Simply slice some large chucks, cut a whole in the middle of them and fill them up with some sour cream, chives and bacon bits. They're both light and yummy too.
Ice cream bar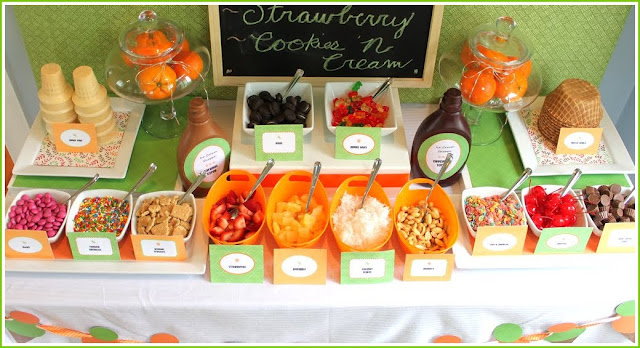 It's an absolute must that you have some ice cream! Creating an ice cream bar is how people can enjoy everything from an ice cream cone to a fudge sundae to a banana split.
Serve some popsicles (with alcohol)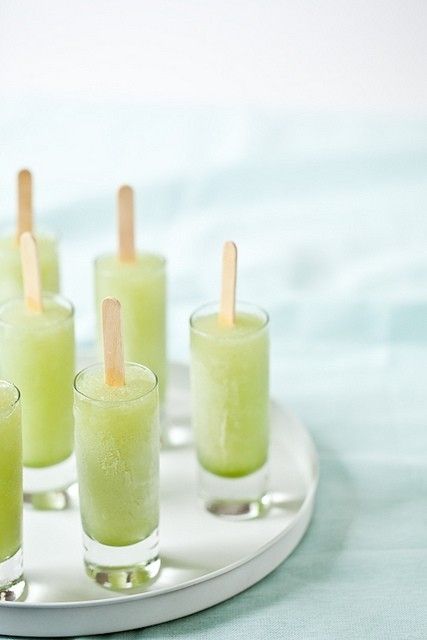 If you want to offer up a way for your guests to beat the heat, serve up some popsicles—only with a twist. Rather than fruit juice, freeze some margaritas or sangrias. It's a "grown way" to enjoy a childhood treat.
A watermelon punch bowl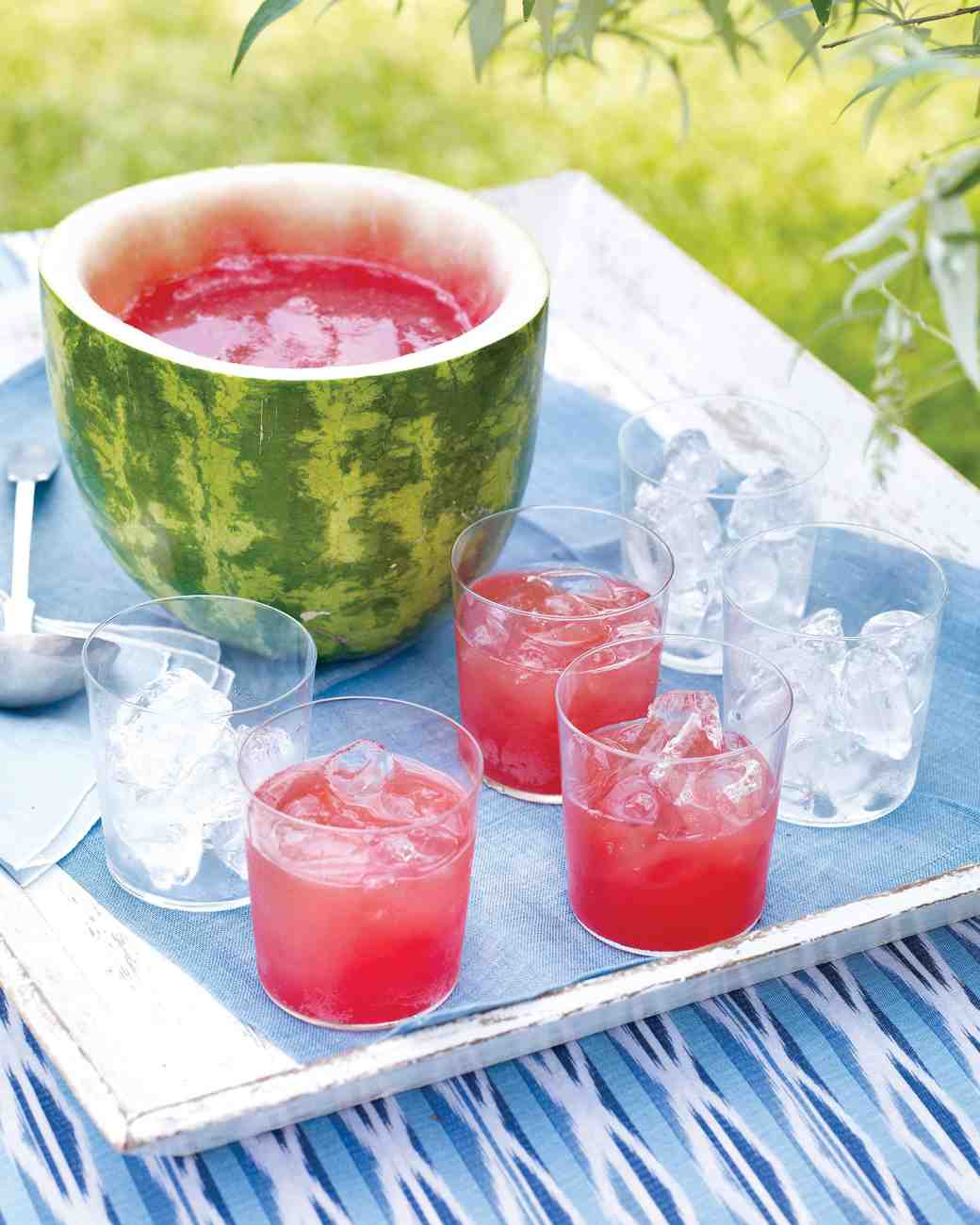 Another creative idea is to serve your drinks in a watermelon bowl. First, with an ice cream scooper, create some watermelon balls. Then once the shell is empty, pour the drink of your choice instead. Another bonus to this tip is that it's biodegradable. Great for your guests and the environment. Awesome.
Design and drink-and-dessert table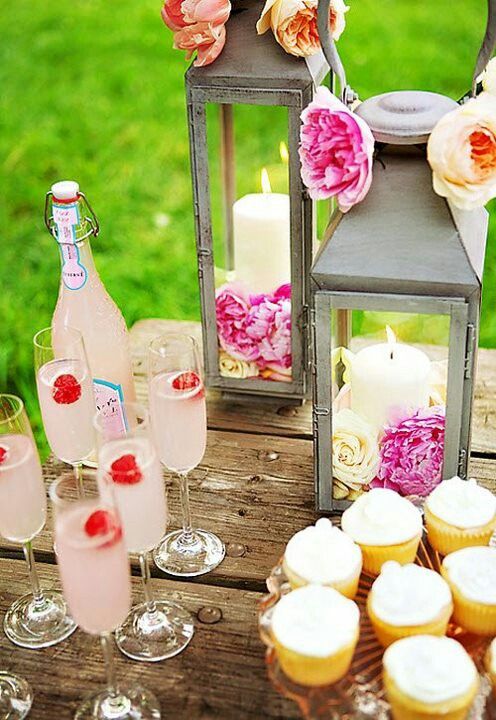 Presentation is everything. Some flowers and candles are all you need to make a drink-and-dessert table appealing.
Mason jar place settings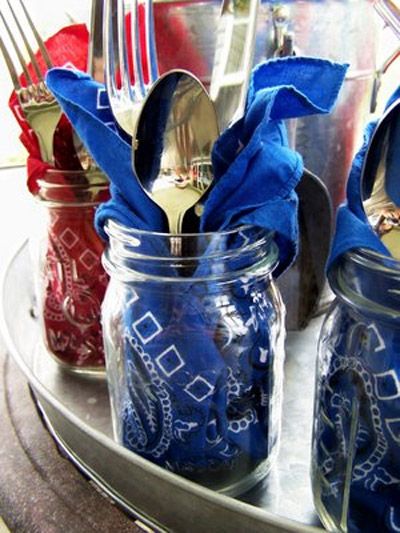 Are you planning a down home BBQ? Or maybe you're going to dish up some homemade soul food. Either way, these mason jar place settings will fit the bill. The handkerchiefs are perfect for napkins and the mason jars are ideal for drinking out of.
Fruit and meat kabobs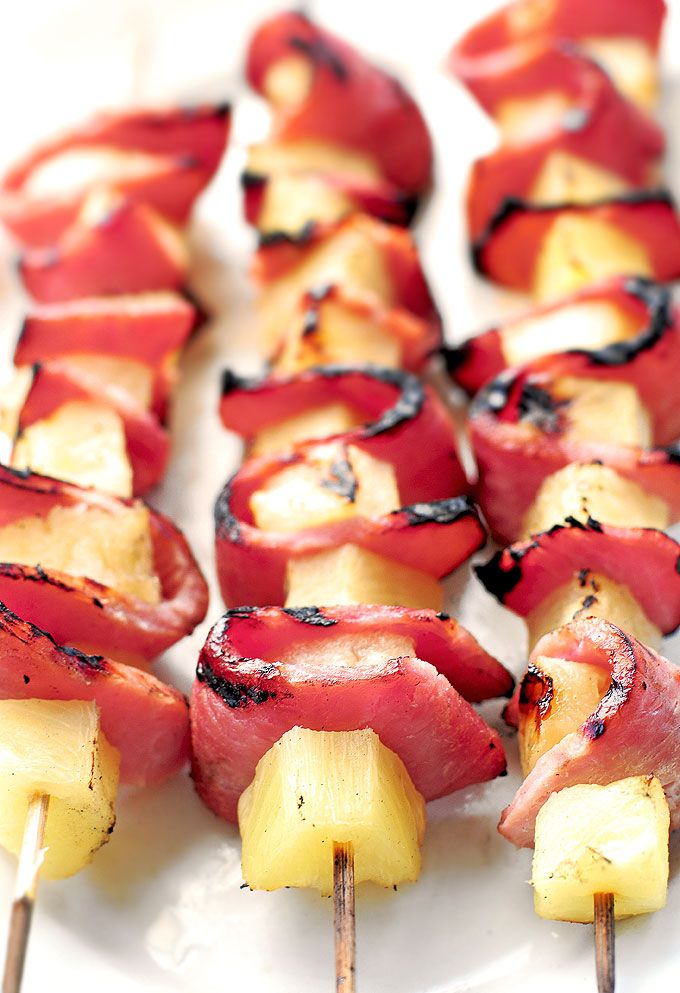 Another tasty kind of appetizer is a fruit and meat kabob. Grilled pineapples go well with everything from ham to turkey sausage.
BBQ prepping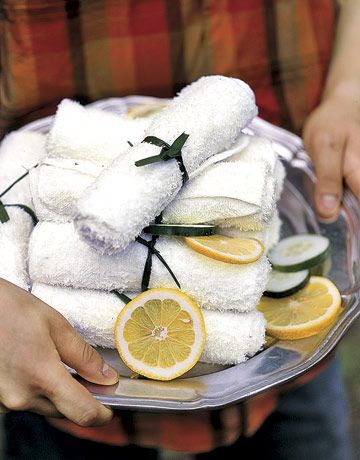 Barbeque tastes so good! But there's no way that you can really enjoy it unless you make a bit of a mess. Some warm and damp hand towels, rolled up with a ribbon, will help everyone to clean up nicely after digging in.
A burger and fries buffet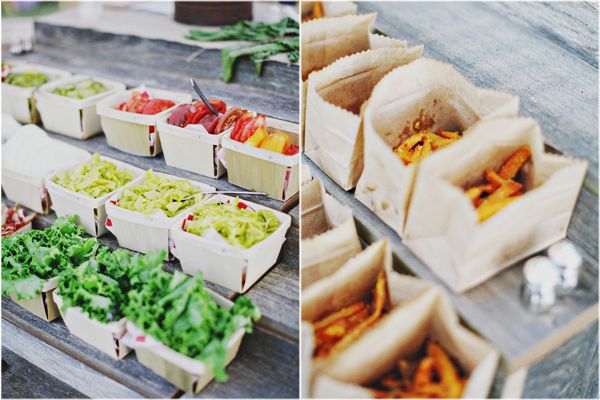 Here's another great idea: Who doesn't like burger and fries? The only thing that can top that is a burger and fries buffet (especially if there are beef, turkey and bean burgers to choose from).
Tie-dye napkins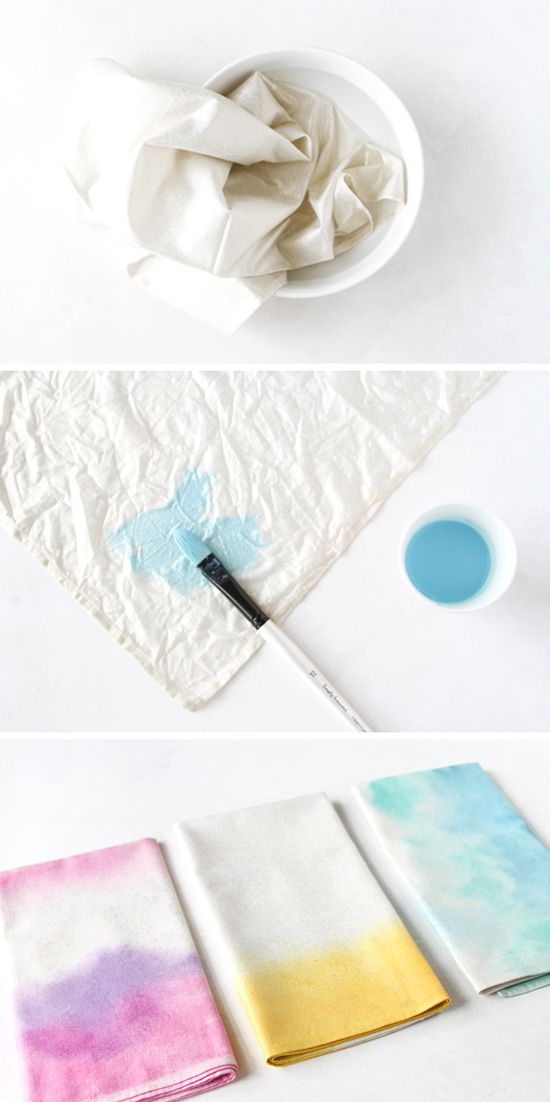 Tie-dye napkins are pretty easy to make. All you need are some white cloth napkins, some paint or food coloring and brushes. Your kids will have a ball helping you design them.
Label the glasses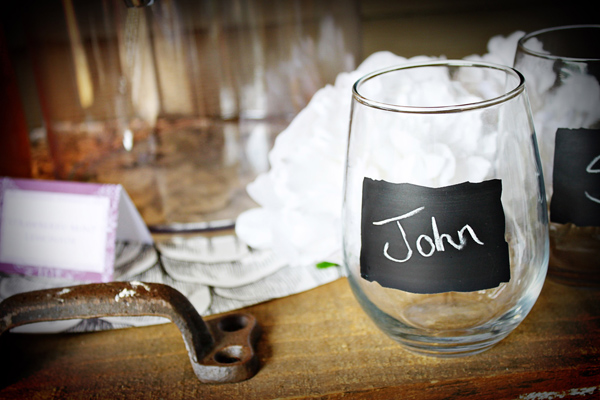 This idea serves two purposes: They can be a place setting and then can be an adult-style party favor. All you need is some chalkboard paint. Apply a small amount, allow it to dry completely (preferably overnight) and then write each guest's name with some chalk.
Easy wine bottle candle holders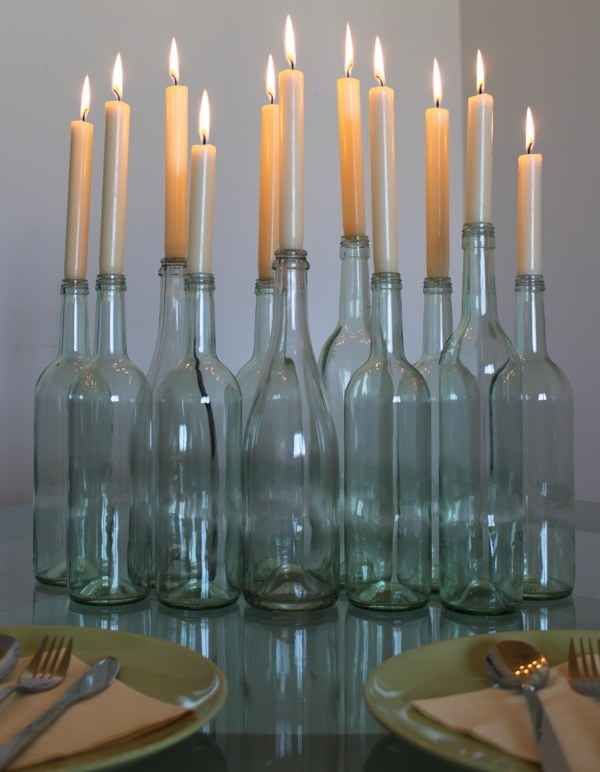 If you want to have a romantic table setting, instead of traditional candle holders, use some empty wine bottles instead. It's a great way to recycle any that you may have in your home, plus they are a nice conversation piece.