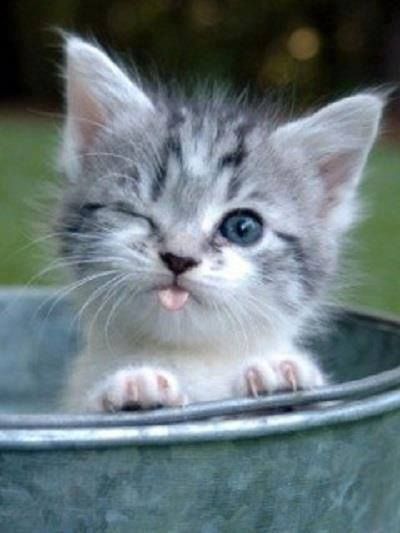 Cats are so cute and they have a lot of fans all over the world. Women should live like an cat, full of mystery and elegance. Are you also crazy about cats? If you don't have enough time to keep a real cat but you really love it, why not just make a some cat thing for yourselves? In this post, we are going to show you 11 lovely cat DIY stuffs. They may fulfill your little dream about cats. Just stay here and check out what they are! I'm sure you will love them!
1. Funny DIY Cat Cushion Via urbanthreads.com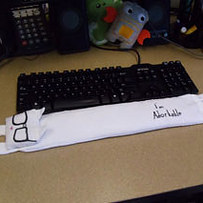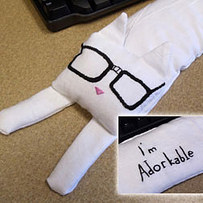 Your work environment will be more comfortable if you add a cute cat cushion to your table. It may take you some time, but it can really bring you a better feeling.
2.Lovely DIY Cat Eye Mask Via wolfandwillow.typepad.com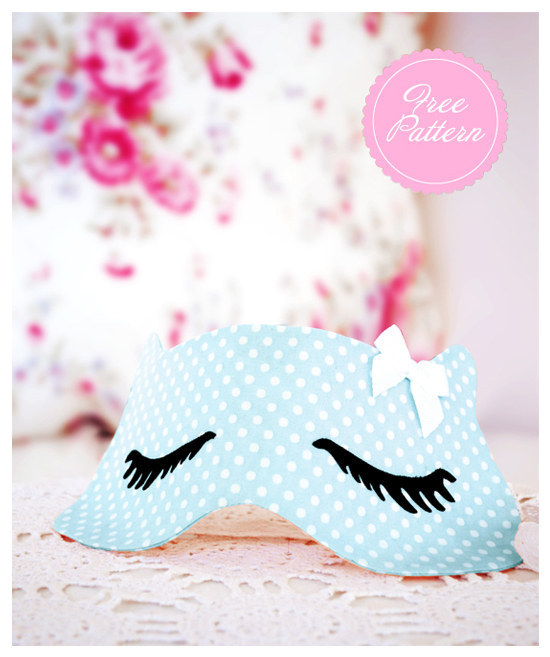 An eye mask will offer you a better sleep and to make the eye mask lovelier, you can follow the DIY tutorial and make a cute cat eye mask for your loved ones.
3.Cute DIY Holder Via brudiy.com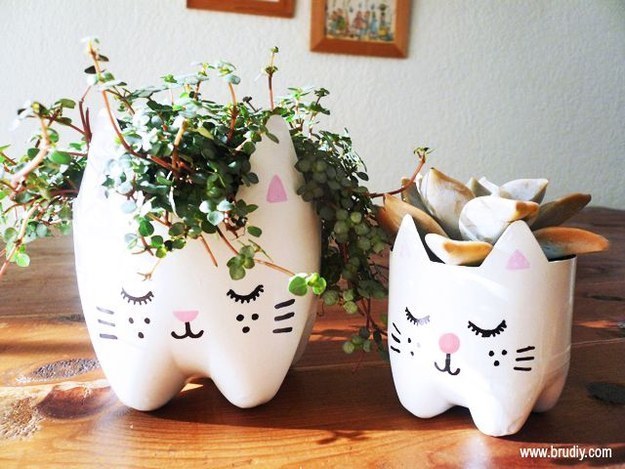 I'm sure you will be a stunning gardener with such a cute plant holder. This DIY idea can also be used in any other holders.
4. Chic DIY Cat Hat Via gina-michele.com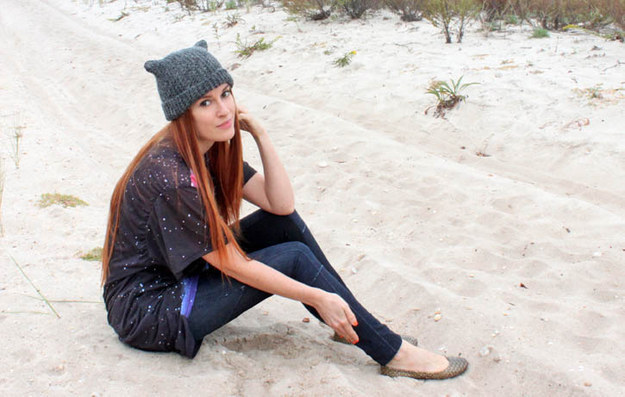 You will look so cute with the two outstanding ears on the hat. If you have a boyfriend or girlfriend, just make two for both of you. That's really fantastic!
5. DIY Cat Toe Shoes Via kittenhood.ro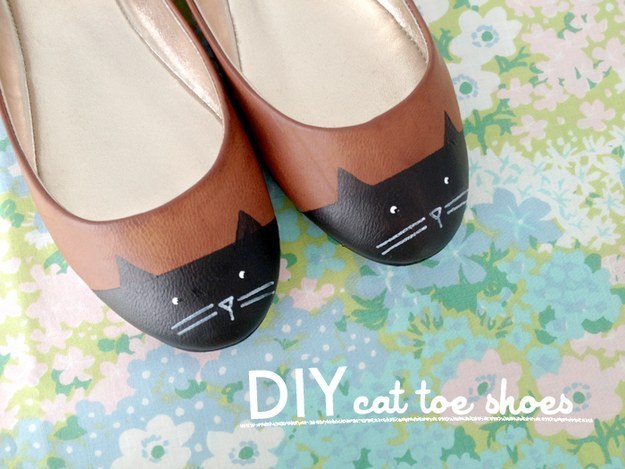 Wearing a pair of cat toe shoes is so cute! They may turn any outfit more lovely. What's more, you will be in a better mood every time you see these two cute cats in your shoes.
6. Lovely DIY  Cat Clutch Via scathingly-brilliant.blogspot.com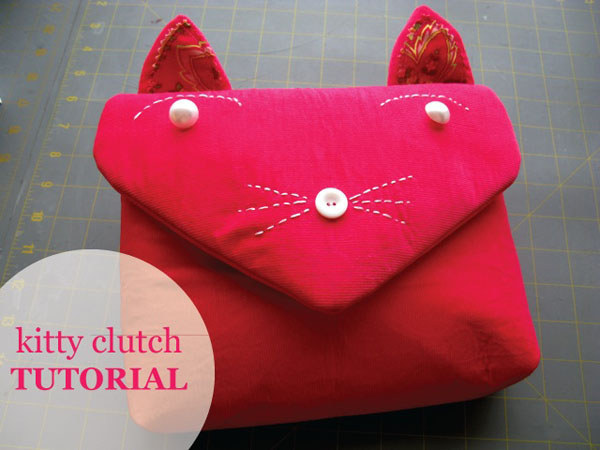 All women need a cute clutch. When you are free, you can make a pretty and special cat clutch for yourself. The red clutch is nice while it can be chicer when it's in black and white.
7.DIY Cat Pillow Via u-createcrafts.com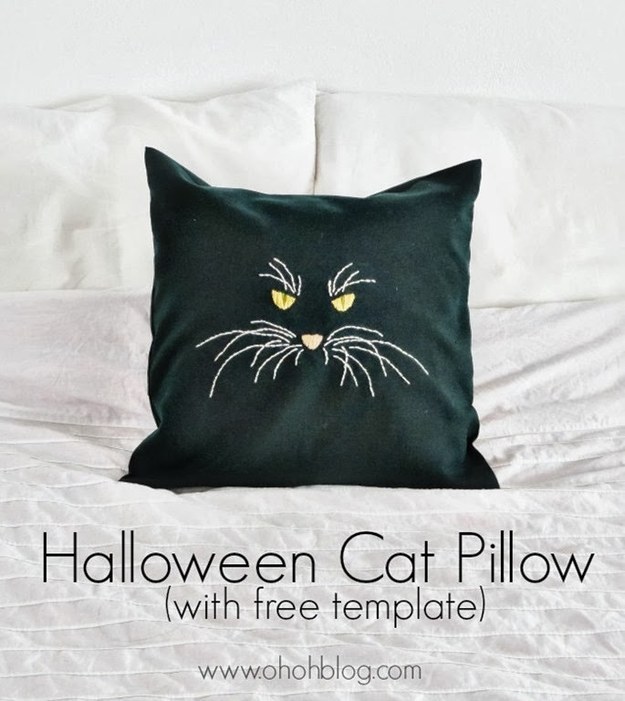 Your home will be full of love if you have some lovely household articles. DIy evil yet cute cat pillow is exactly what you need! Also, you can make one with some pastel colored cloth.
8. DIY Cat Tights Via sprinklesinsprings.com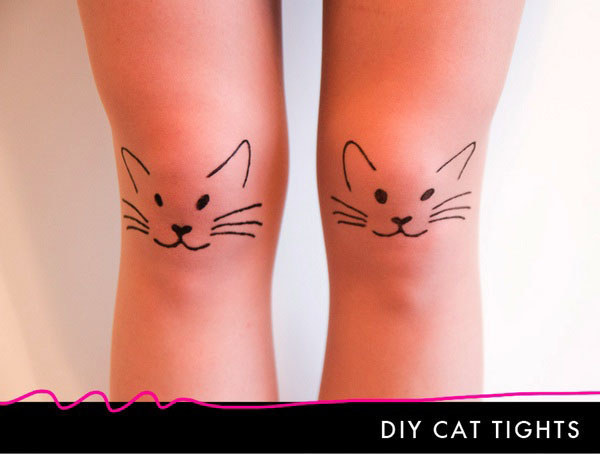 If you like wearing tights, you can DIY a pair of interesting cat tights for you and your friends. They can be sweet gifts for girls. The tutorial will tell you how to get one.
9. Cute DIY Cat Skirt Via scathingly-brilliant.blogspot.com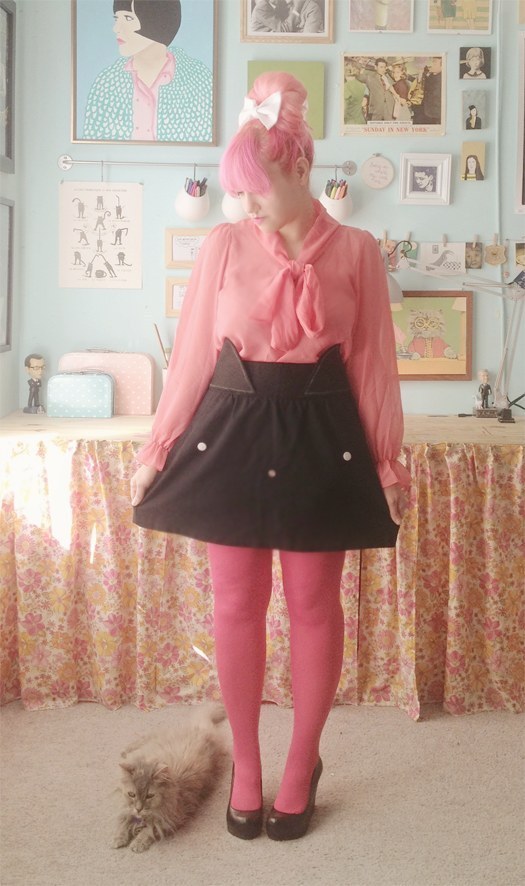 How can you miss the smart cute skirt? Pretty cute if you wear such a skirt with a pair of cat tights. Do you agree?
10. DIY Cat Sweater Via lalafauxbois.com
What can be cuter than a cat sweater? You old sweater will be given a new life when you add this cat head onto it. Do you like it?
11. DIY Cat Shirt  Via refinery29.com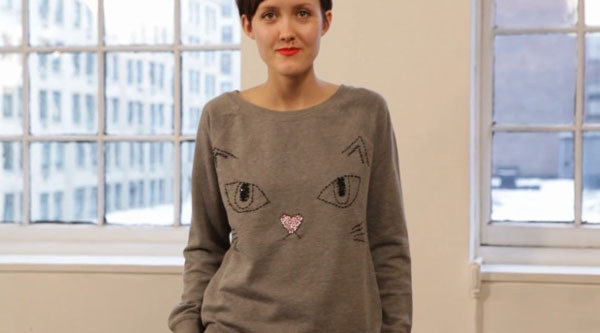 Add some cute vibes to your basic shirt and you will get a new stylish one! If you like the design, just follow the tutorial.