Do you feel that your house is messy all the time and there seems to be numerous things that can't be well storaged? Many women, especially the busy housewives, may be faced with these problems. Luckily, Styles Weekly is always here to help you out of these daily troubles.
In this post, we have collected 25 useful storage ideas for you to organize your rooms. Just stay here and check them out. Maybe you will be inspired and get better ideas.
Picture Ledge to Hold Bedtime Reading Materials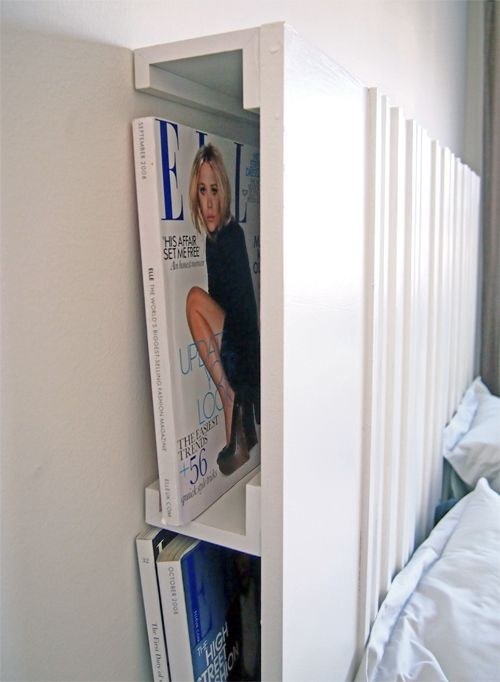 Do some bedtime reading is a good habbit whether it's for your children or for yourself. So mount a picture lege behind your headboard can be a wonderful idea to hold all the reading material you need.
Spice Rack Storage Ideas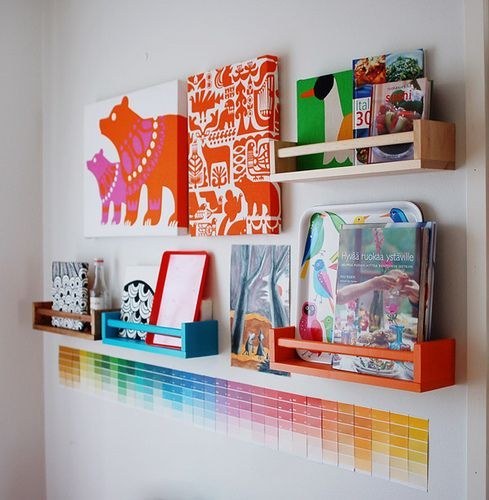 When you fixed the spice racks on the wall, they will offer your extra room to put your magazines, mirrors and even bottles.
Spice Racks to Hold Nail Polish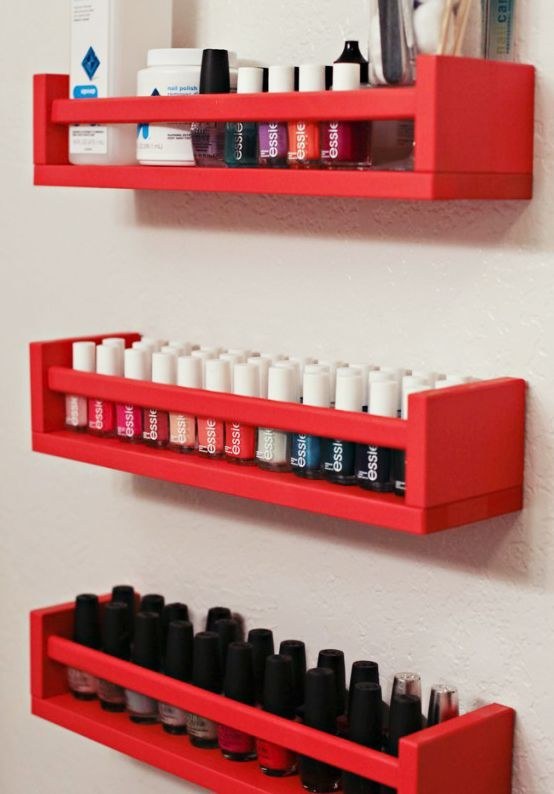 Look, the spice racks also work well to hold your nail polishes and some other cosmetics.
Baby Clothes Storage Idea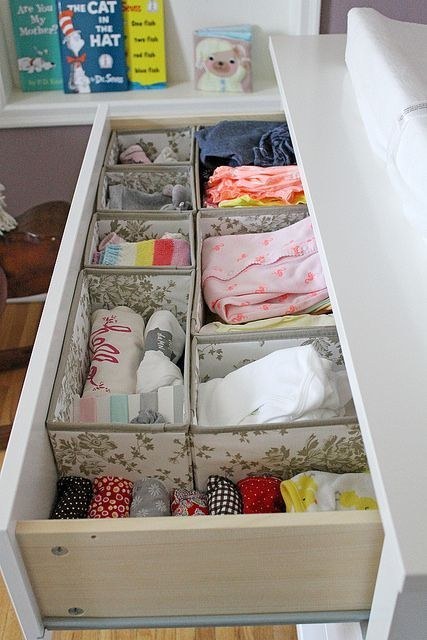 You can put all your babies' clothes into a big drawer which is divided into several sections by the clothing baskets.
DIY Cleaning Supplies Storage Idea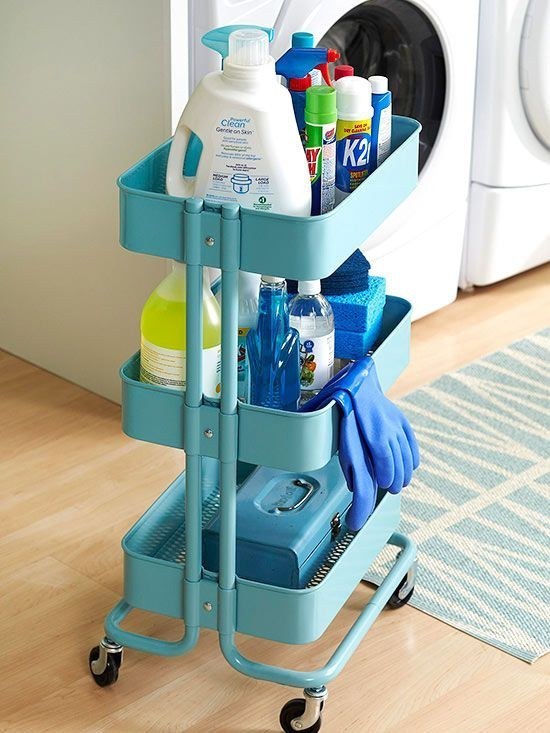 With these four wheels, you can take these cleaning supplies from your bathroom to your kitchen whenever it is necessary.
Vase to Store Kitchen Utensil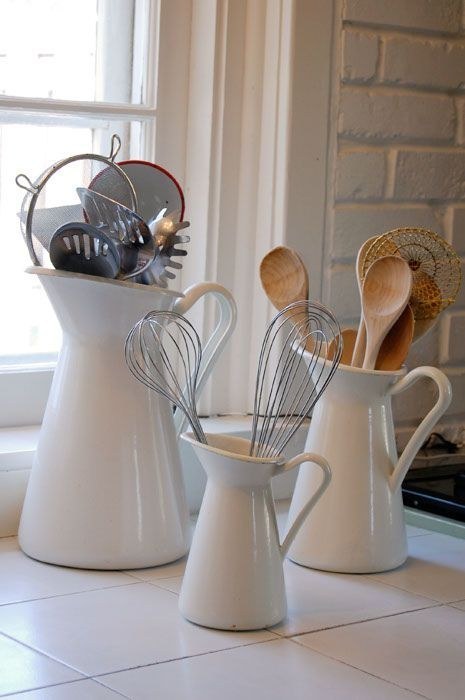 Maybe you don't know these cheap vases can be so great to store the kitchen utensil, do you?
Towel Holder to Hang Tank Tops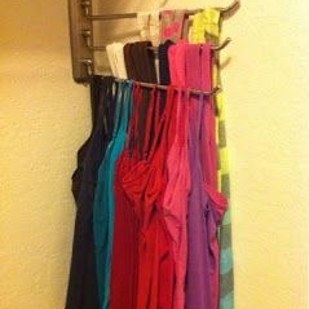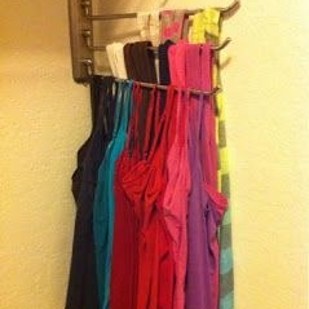 The towel holders can be really wonderful place to hang your tank tops and this storage idea can also save you a lot of space in your wardrobe.
Curtain Hooks are Great to hang your Jewelry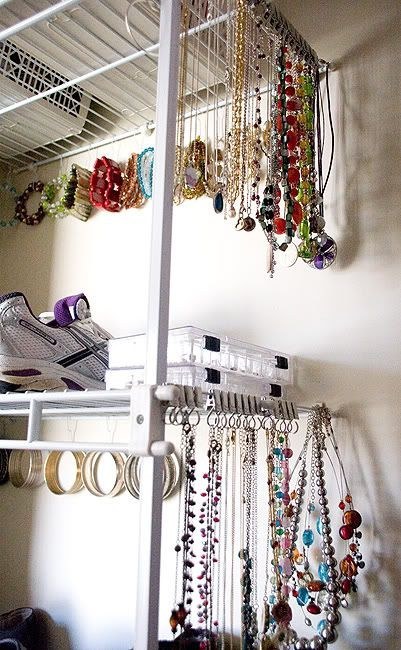 If you have plenty of jewlery, just use some curtain hooks to hang them up. This is an economic way to store all the necessary.
Put Your Jewelry Behind the Stave Mirror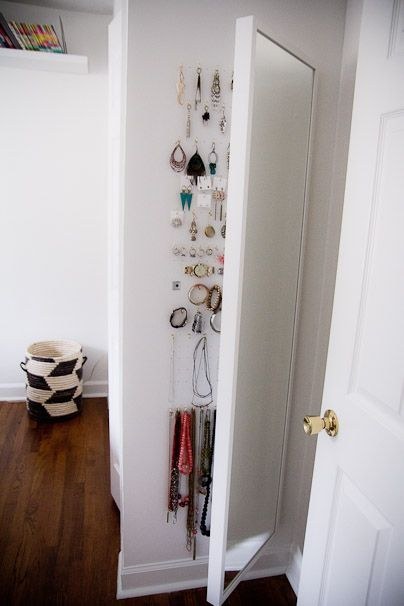 If you like wearing jewlery and accessories, you might as well put all of them behind a stave mirror. It's quite conveninent for you to pick up anyone to match your outfit in front of the mirror.
DIY Under-bed Drawer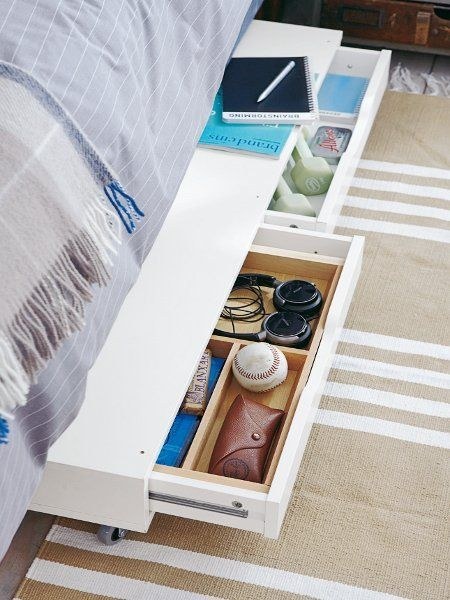 This DIY underbed drawer is great to store something and save some space. Besides, the wheels make them more flexible for you to move.
Remote Holders for Your Car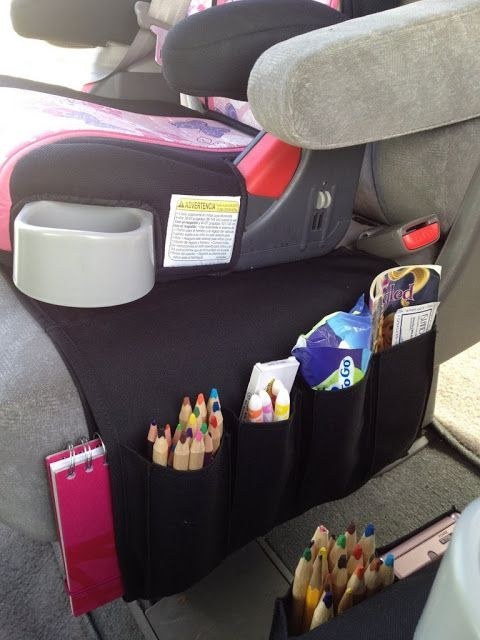 If you've already had little children, these romote holder can be put in your car to hold those things of your kid's.
DIY Lego Table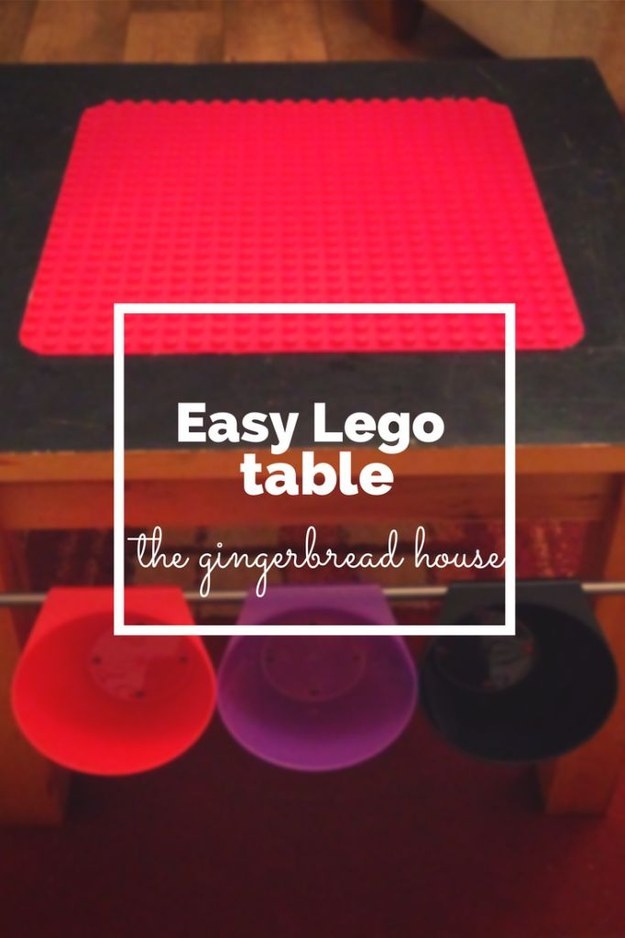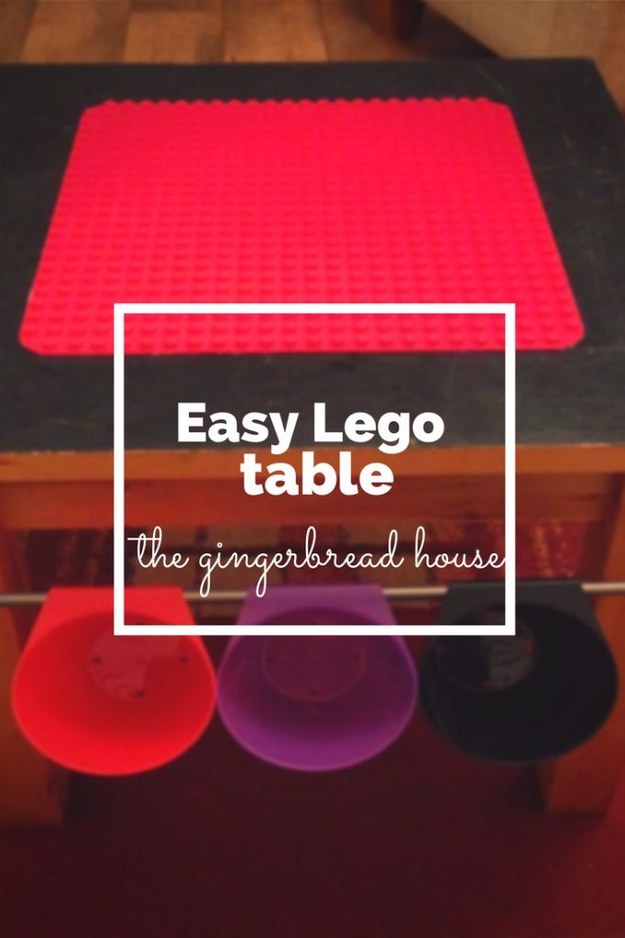 Do you want a stylish Lego table like this? Follow the tutorial and see how to get it.
Bookcase Behind the Couch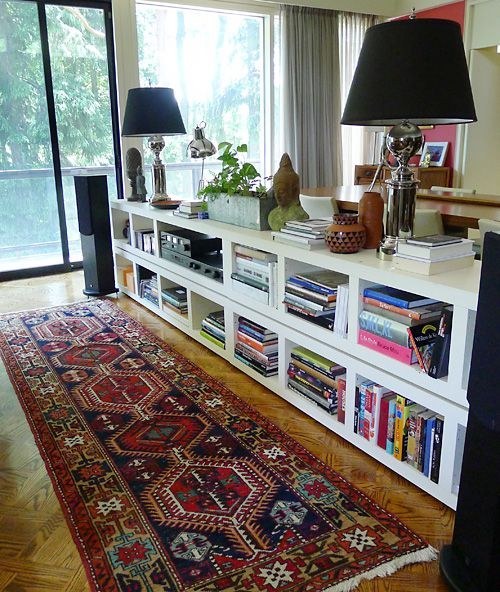 Such a bookcase can really take in a lot of stuffs. In addition, they can act as a divide for your livingroom in an unobtrusive way.
Socks and Underwear Storage Ideas with Komplement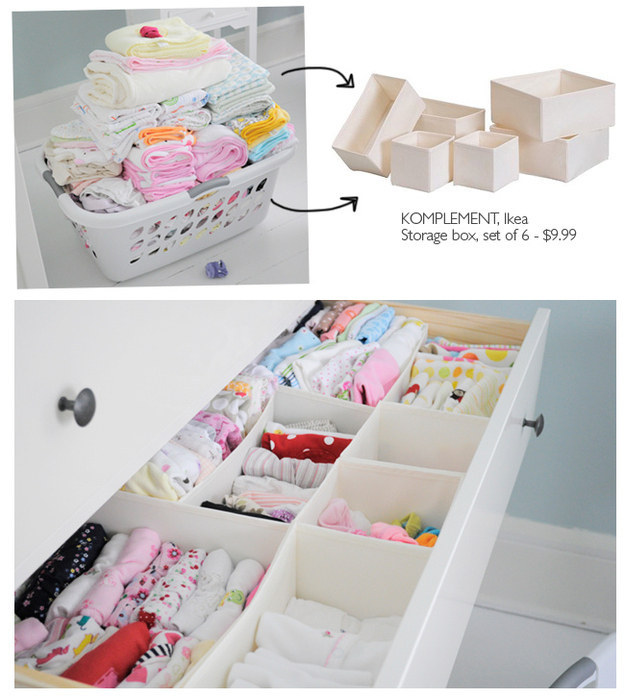 These storage boxes can help to divide your drawer into several sections so that you can put your socks and underwears seperately.
DIY Toy Holders Under the Sofa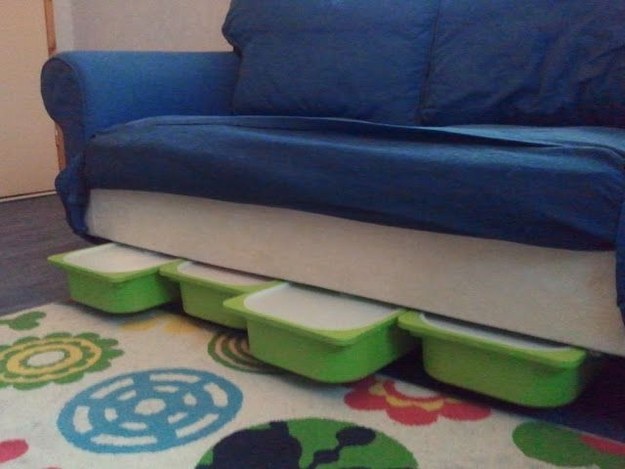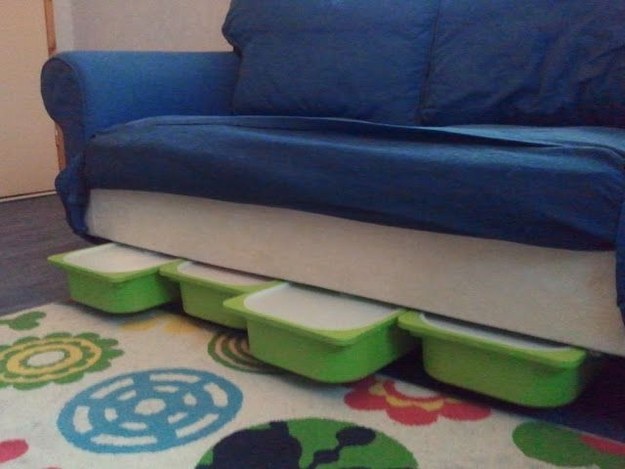 Kids always throw their toys here and there and you really need these agile holders to keep your room well-organized.
DIY Window Seat Tutorial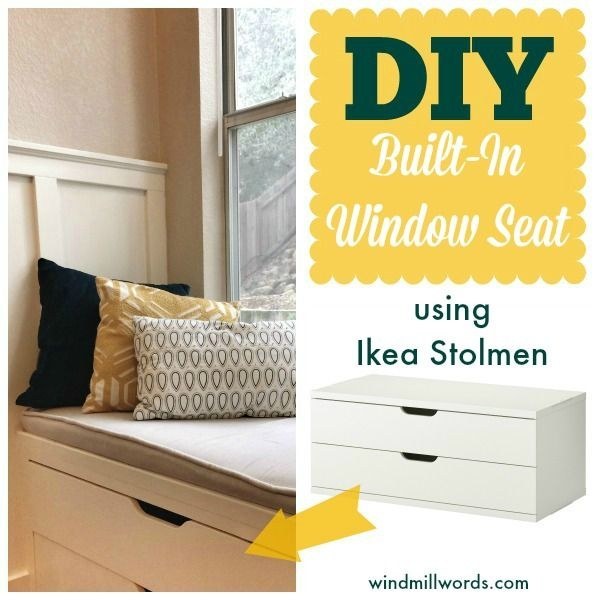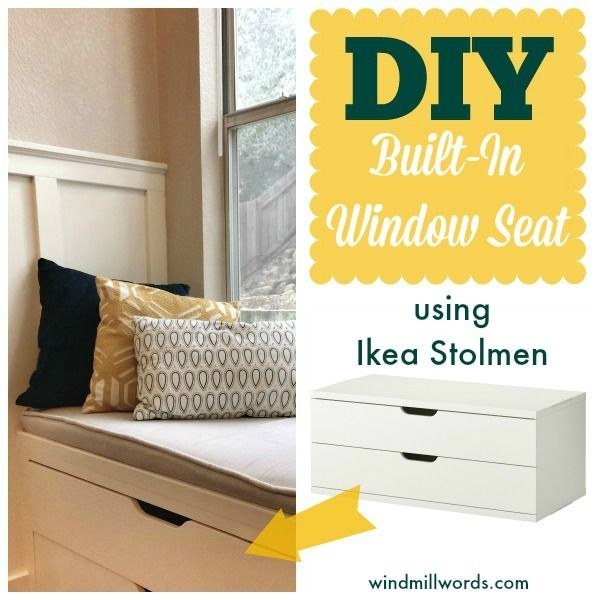 The window seats are wonderful places for you to spend your leisure moments. Here is a great tutorial for you to make a stylish window seat.
DIY Bulletin Board Tutorial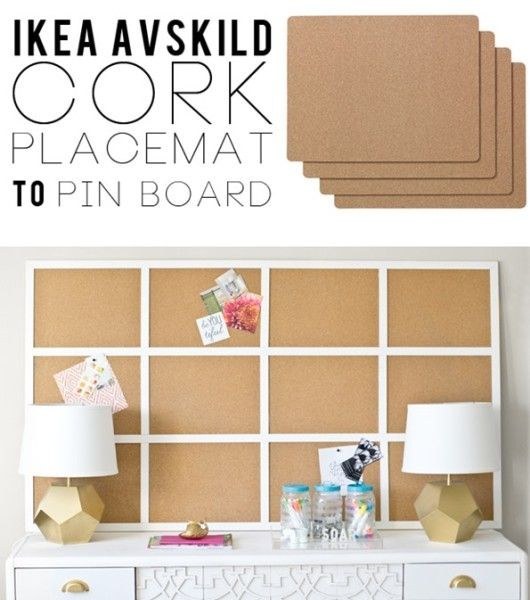 You can make this DIY bulletin board to pin some pictures or messages. It can be a stunning decoration on your wall.
Fantastic Makeup Brush Holders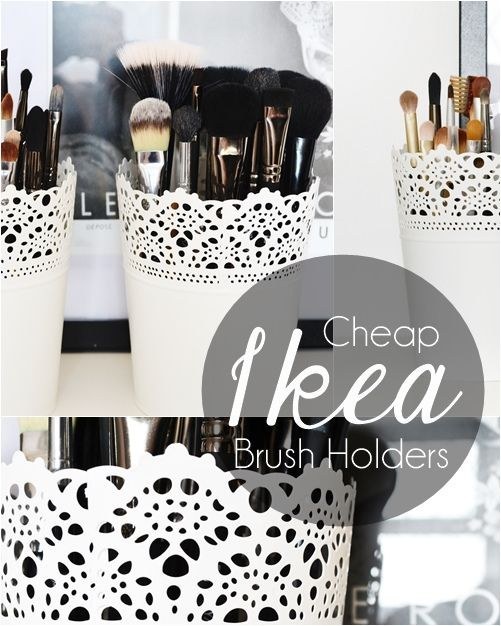 All women who like doing makeups should have their own brushes and the brush holders are quite necessary to keep all your favourite brushes.
Bathroom Wall Storage Idea

It's a cute idea to storage all your hairdressing supplies.
Cultery Caddies Beside the Desk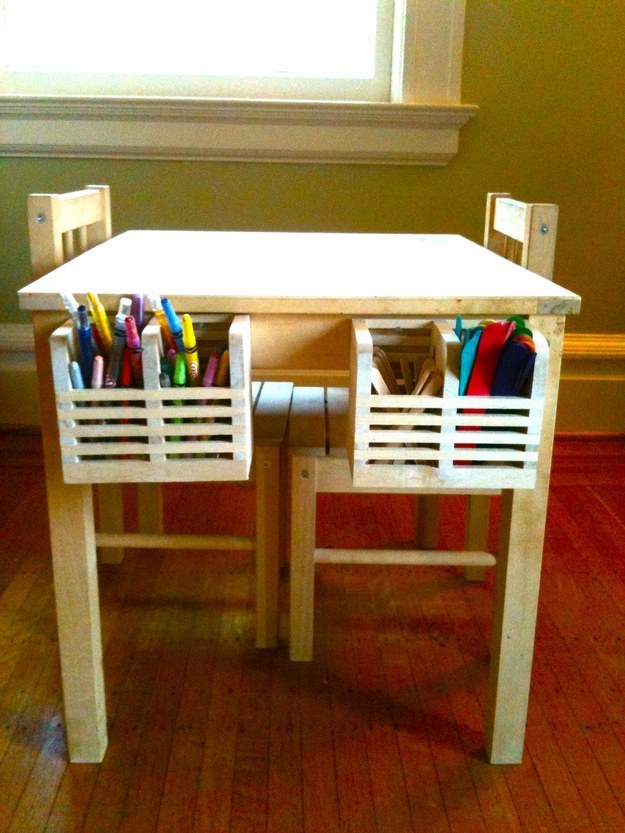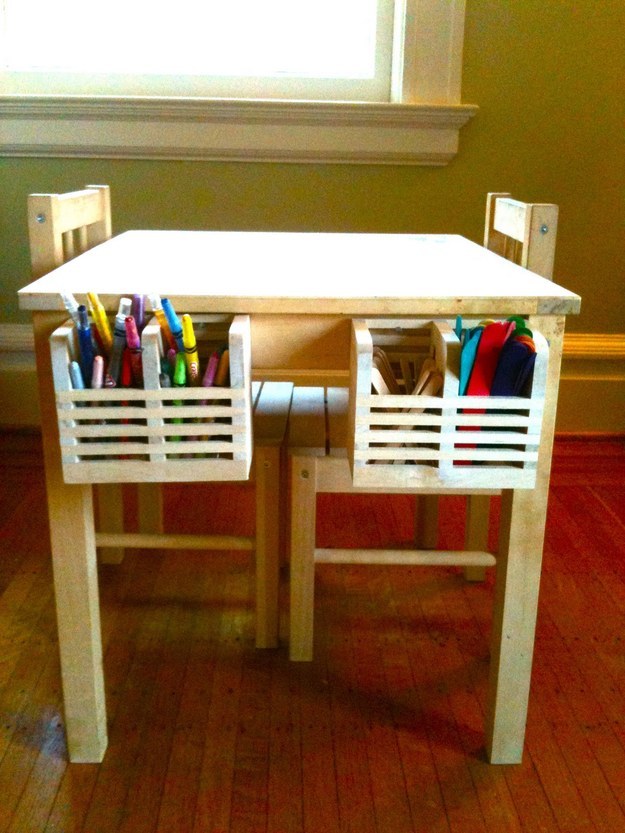 Add two cultery caddies to the desk so that your children can put their stationary there.
Magnetic Cans for Bathroom Tiny Objects Storage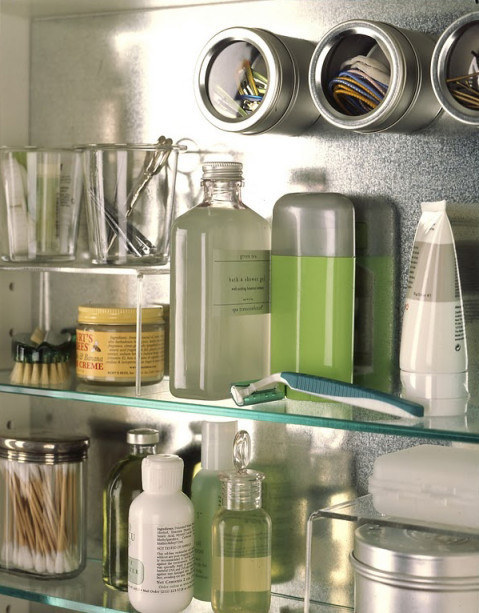 Those magnetic cans are quite ideal for you to stick on your wall and put in some tiny accessories, such as hair pins and elastics.
Multi-Use Hangers to Put Toys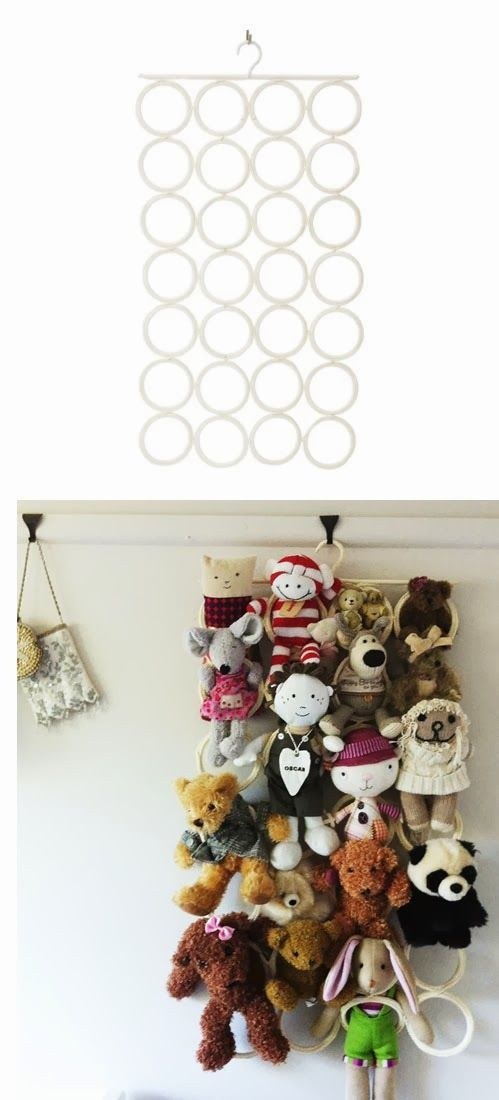 If you like buying these stuffed toys, you may need the multi-use hangers to organize them.
DIY Ikea Bike Rack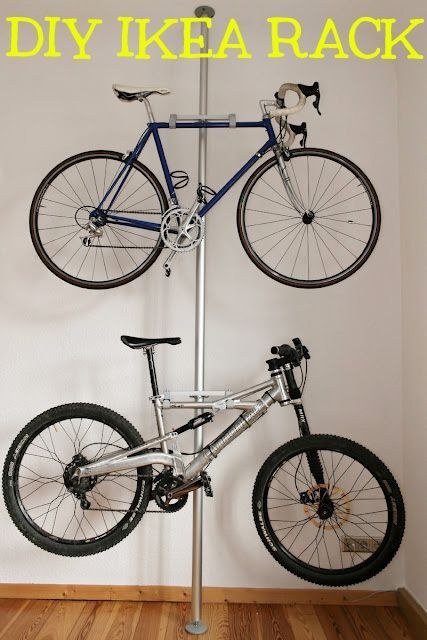 What do you think of this bike rack? It's so cool!
Lack Shelf to Put Your Shoes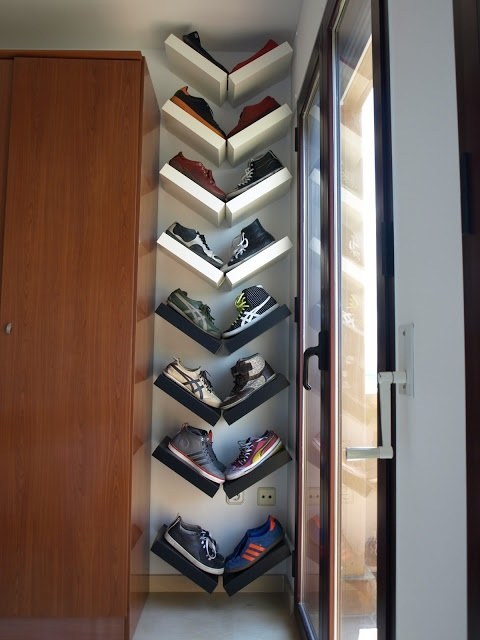 Displaying your shoes this way is fashionable and space-conservative. You can put at most 16 pairs of shoes just with such narrow space.
DIY Slide-Out Shoe Tray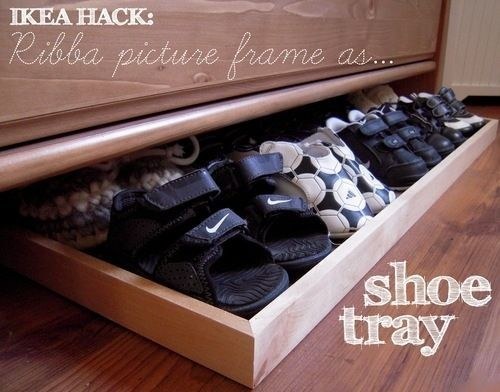 You can follow the tutorial and make this slide-out shoe tray for your children.
Magazine Racks to Hold Shoes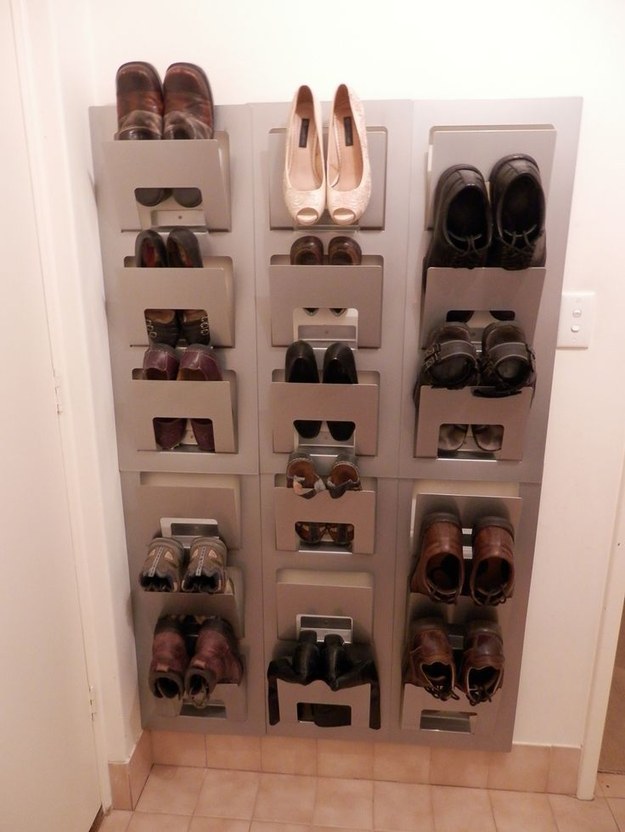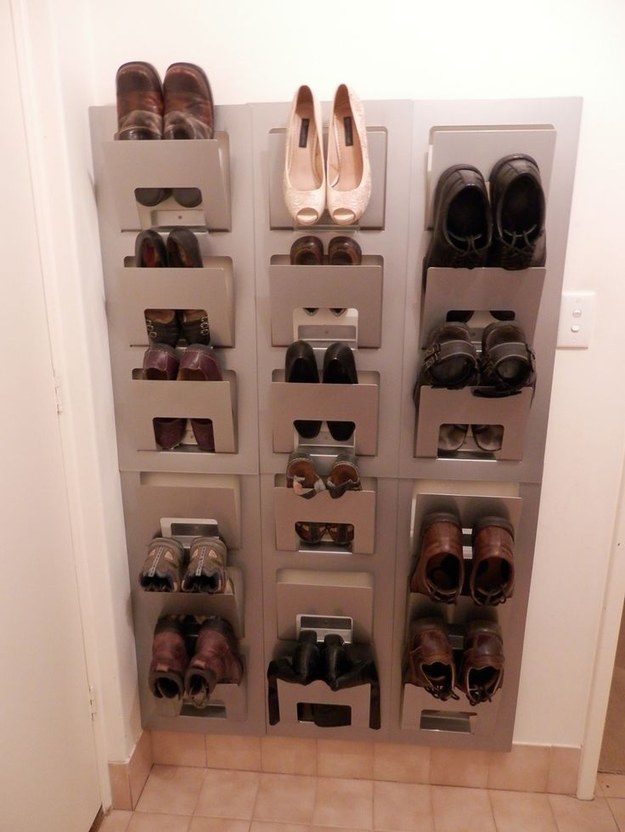 The magazine racks turn out to be such wonderful holders of shoes. If your home is big enough, you can try this idea. After all, it will take up the wall.