When the temperature is dropping to the point that there's frost on your car's windshield and it's hard to go out without a jacket, you're probably starting to wear some of your hats a lot more often. That's cool. Just don't cover up your hair all of the time.
Chilly weather is no reason to not get a fresh haircut and show it off. And the great thing about this season is there are so many fun (and relatively easy) styles for you to choose from!
Short 'n spiky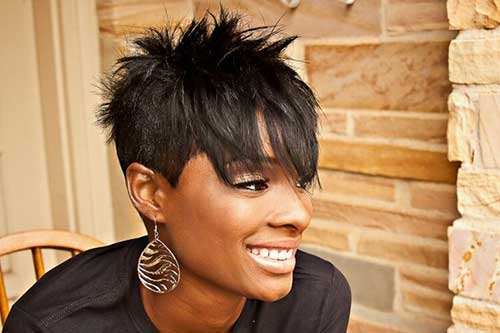 Whether you've been wearing your hair short for a while now or you're looking to try something new, how about a short 'n spiky look like this one? It's a funky look to rock with your new pair of boots or leather jacket.
Rose gold hair color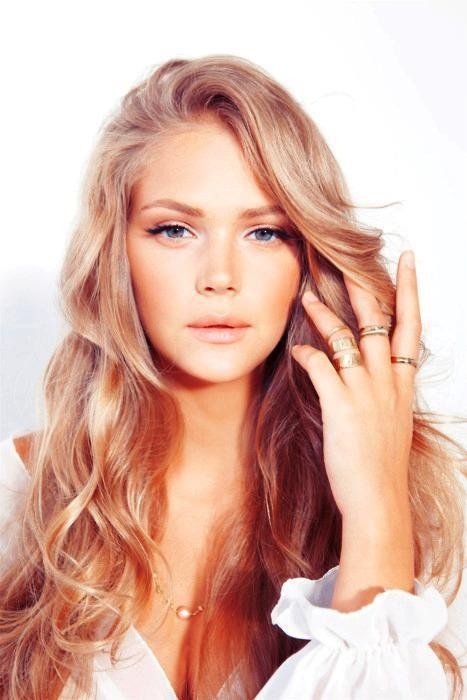 Do you want to color your hair? If so, one of the best hues is rose gold. It's actually a color that you can apply to your hair, lips and nails too.
Long layers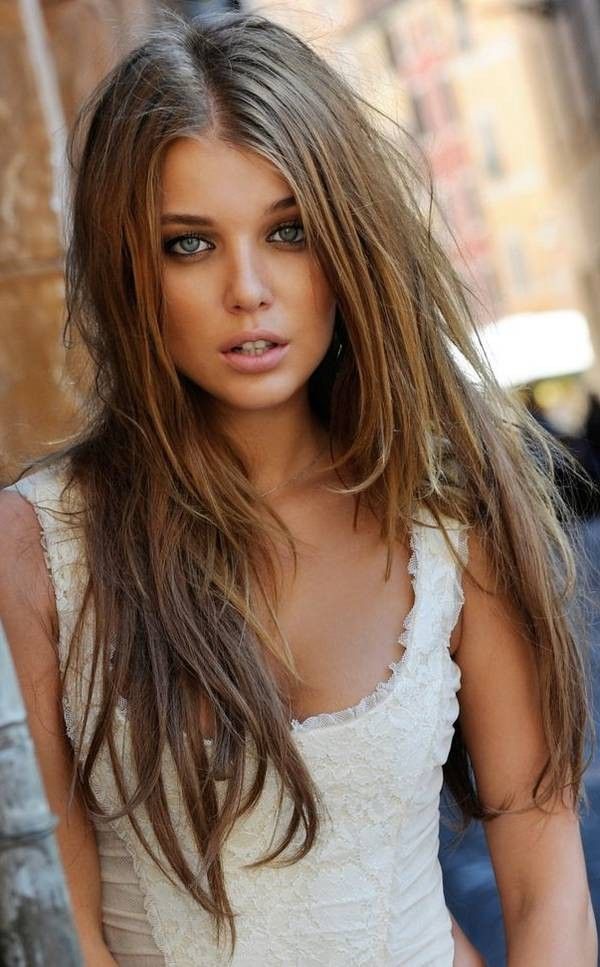 If you have long hair and you don't want to do anything too drastic, just apply a few long layers for a bit of add dimension and depth.
Heavy bangs and deep color
Two hair combinations that go really well together are heavy bangs and a deep hair color. In fact, various shades of red will have you looking super on-trend right now.
Pixie with longer bang
The pixie cut is a classic short hair cut. You can have a bit more variety if you make sure to go with a longer bang.
Wavy lob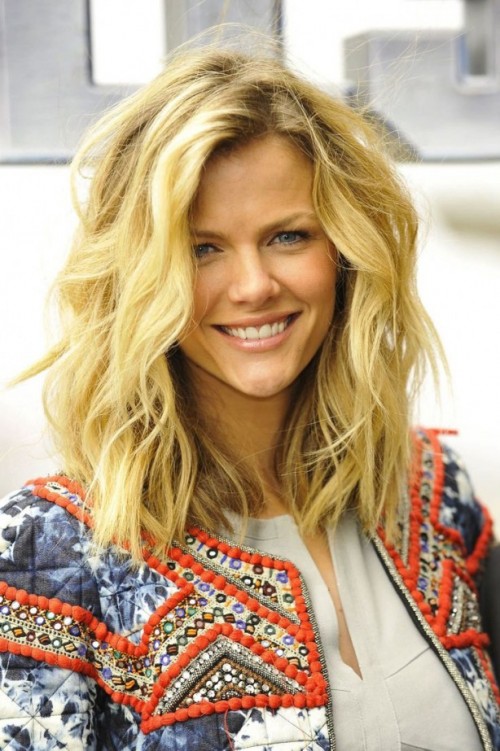 Did you have a bob and now it's growing out. Let it grow to a lob and then put a few big braids in it while it's wet. Once it dries, you'll end up with this type of wavy effect.
Really low ponytail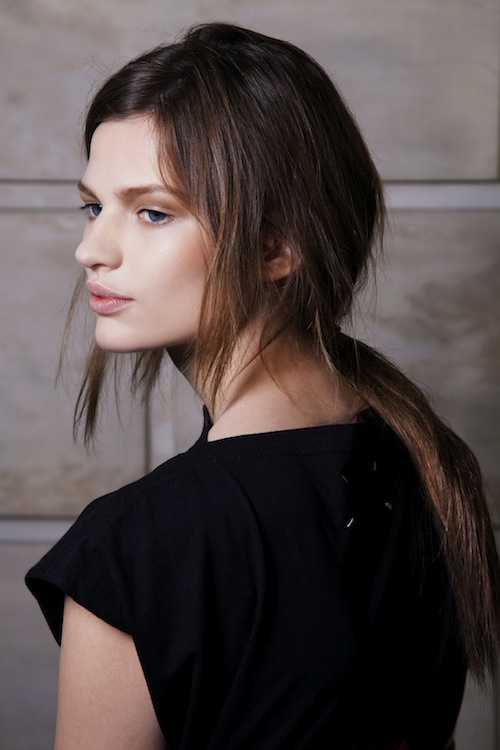 On the days when you don't have time to do anything but pull your hair back into a ponytail, right now, the lower the better. And if it's a bit "messy", that's fine too. (Preferred, in fact.)
Fishtail braids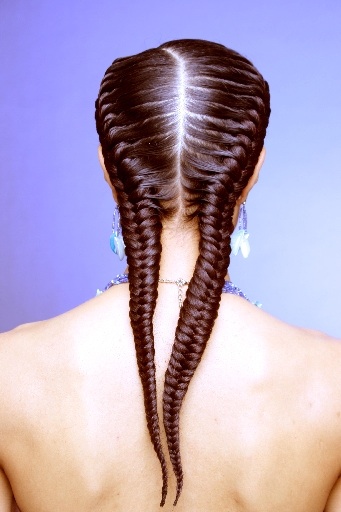 Yeah. This is so sexy. It can be worn with an off-shoulder and jeans or a maxi dress and a chunky necklace.
Voluminous hair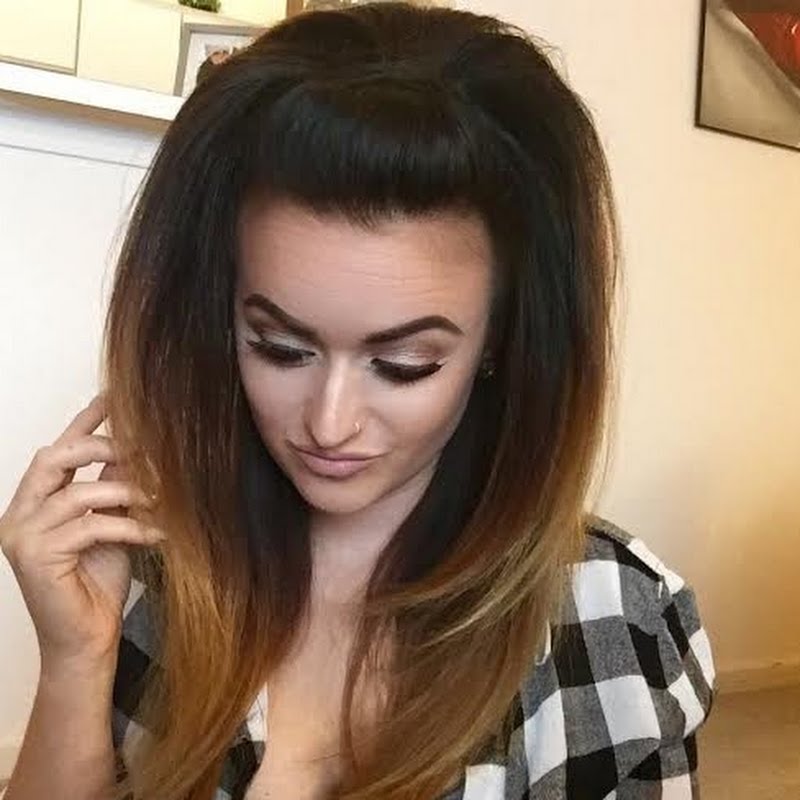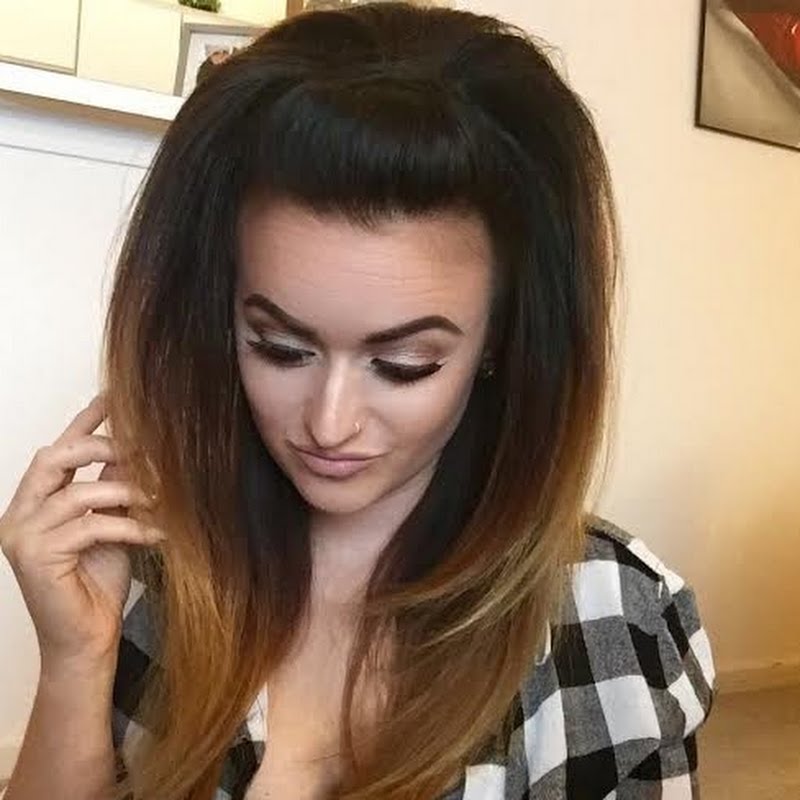 Does Ariana Grande come to mind when you look at this style? We can understand why. And guess what? If you're hair looks like this, you'll be in style.
Braided updos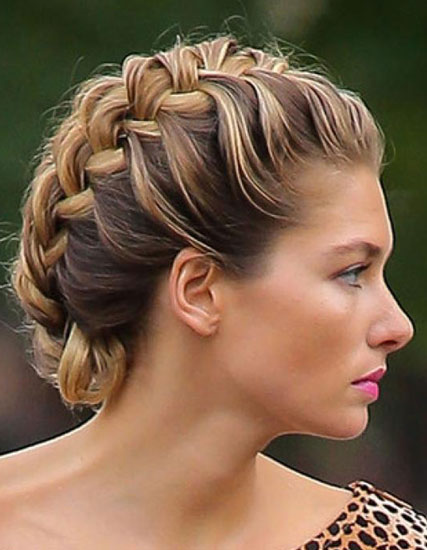 You can never have too many braids in your hair in this season. Especially if you decide to put them into an updo like this one.
Bangs are back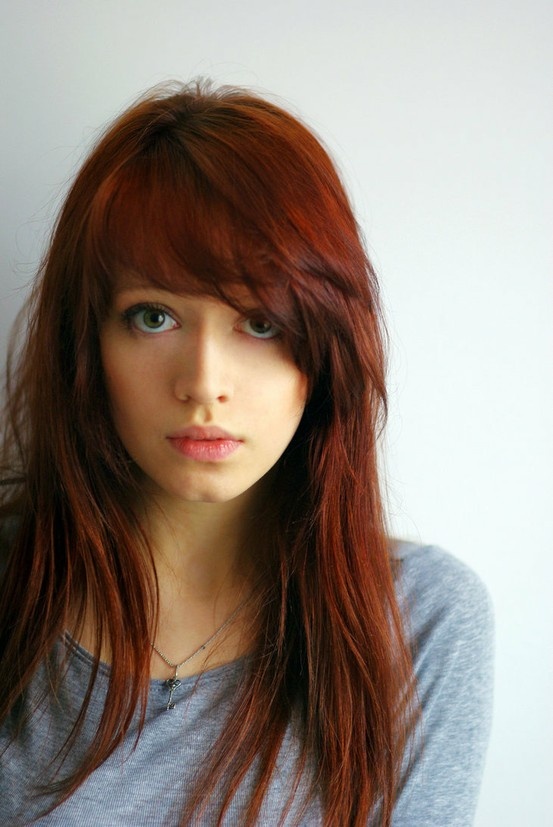 Bangs. They're back in a really big way. Short, long, it doesn't matter. Just make sure that you get some!
Grey hair color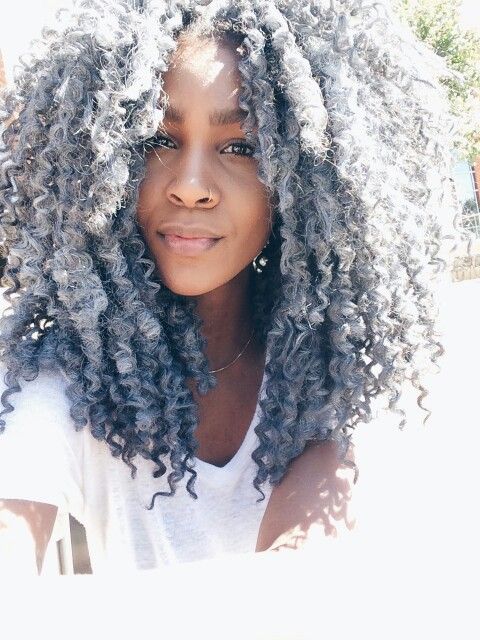 Grey hair color has been around for a little bit now. It's still a favorite for black women with natural hair. With results like this one, we can certainly see why.
Leather hair accessories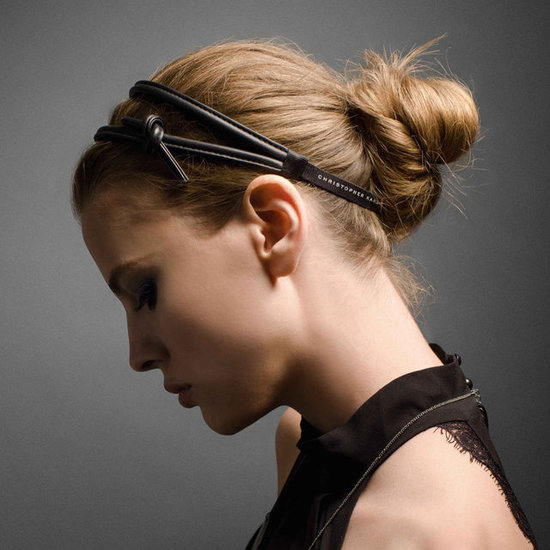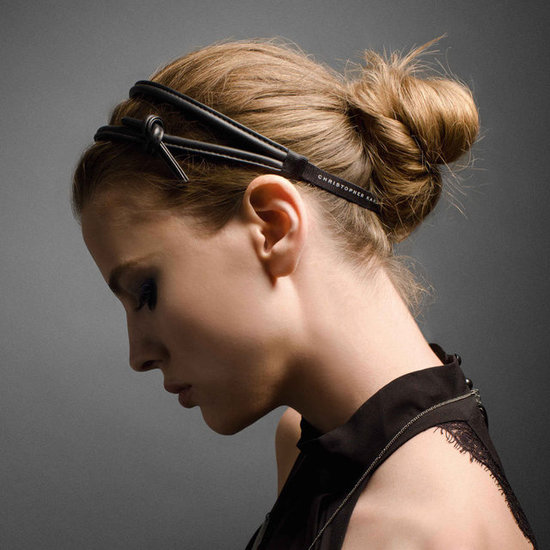 If you like to wear headbands, barrettes and other kinds of hair accessories, have a ball with 'em. Just make sure that you have a few that are made out of leather. They're really big right now.
Easy waves hair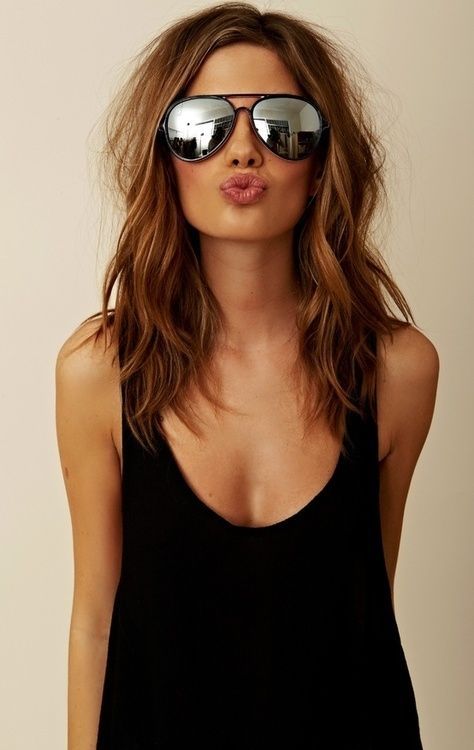 If your hair naturally wavy? If so, just get your ends trimmed and you'll be all set when it comes to wearing one of the most popular hairstyles around.
Blunt bob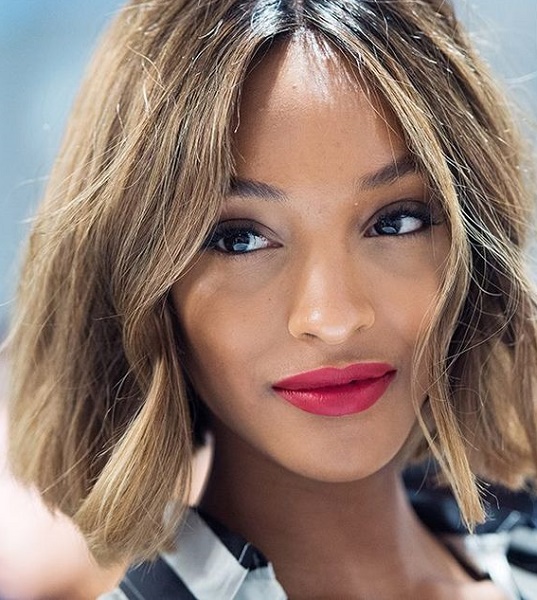 A lot of women like wearing bobs because they are so easy to maintain. If you've been thinking about getting one, opt for a blunt cut like this one. Layers need not apply.
Hair knots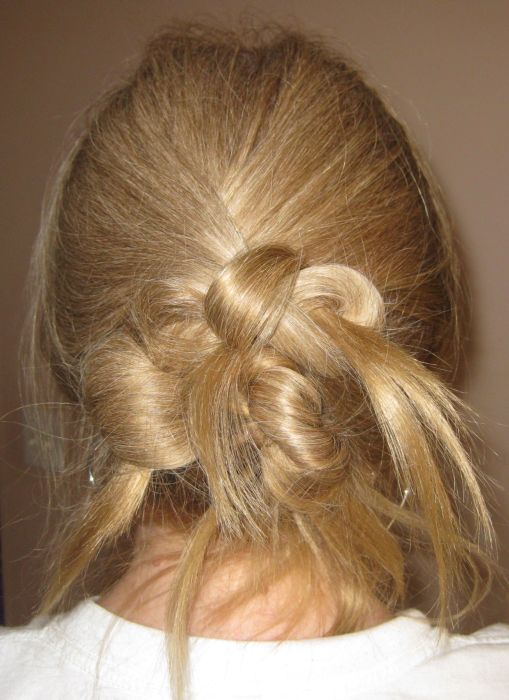 In a rush? Avoid pulling your hair back into a bun. Tie it up in knots instead. Literally.
Hair pins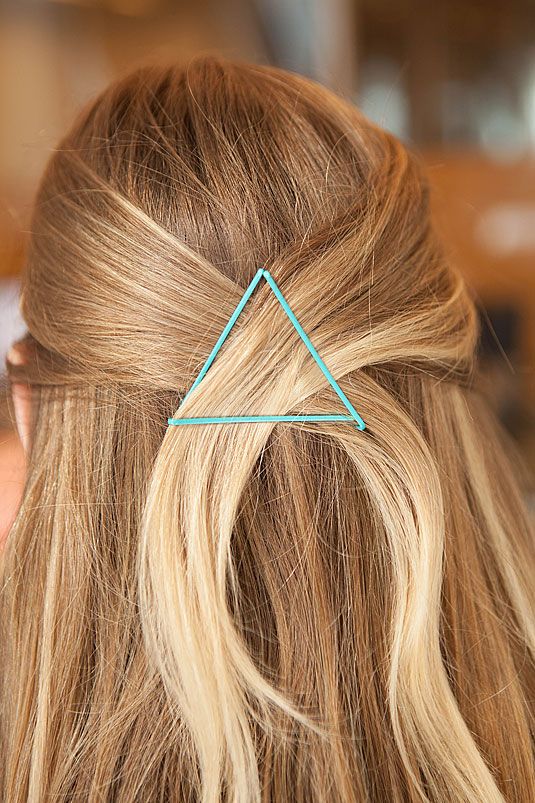 Another hair accessory that's well worth your while are hair pins. You can buy some stylish ones or you can even use some bobby pins that you probably already have in one of your bathroom drawers.
Sleek and straight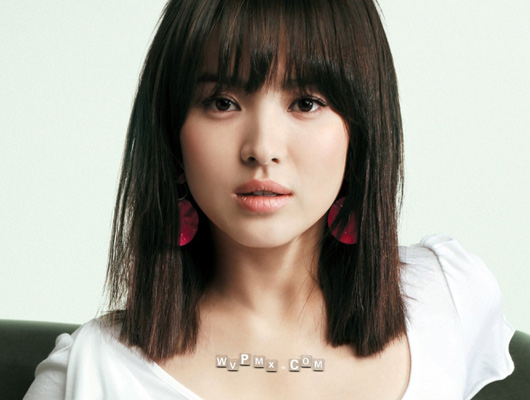 Sleek and straight. And the straight the better. It's another hairstyle way to go!
Messy French twist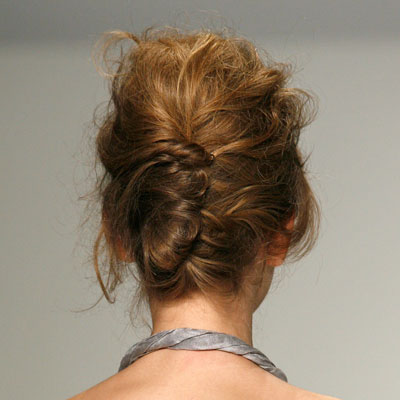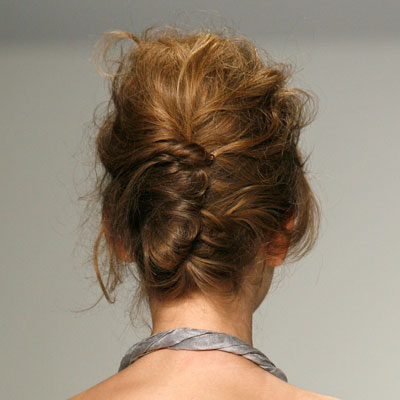 Another simple and stylish way to pull your hair up is a French twist. But don't try and make it all prim and proper. The messier, the better.
Side part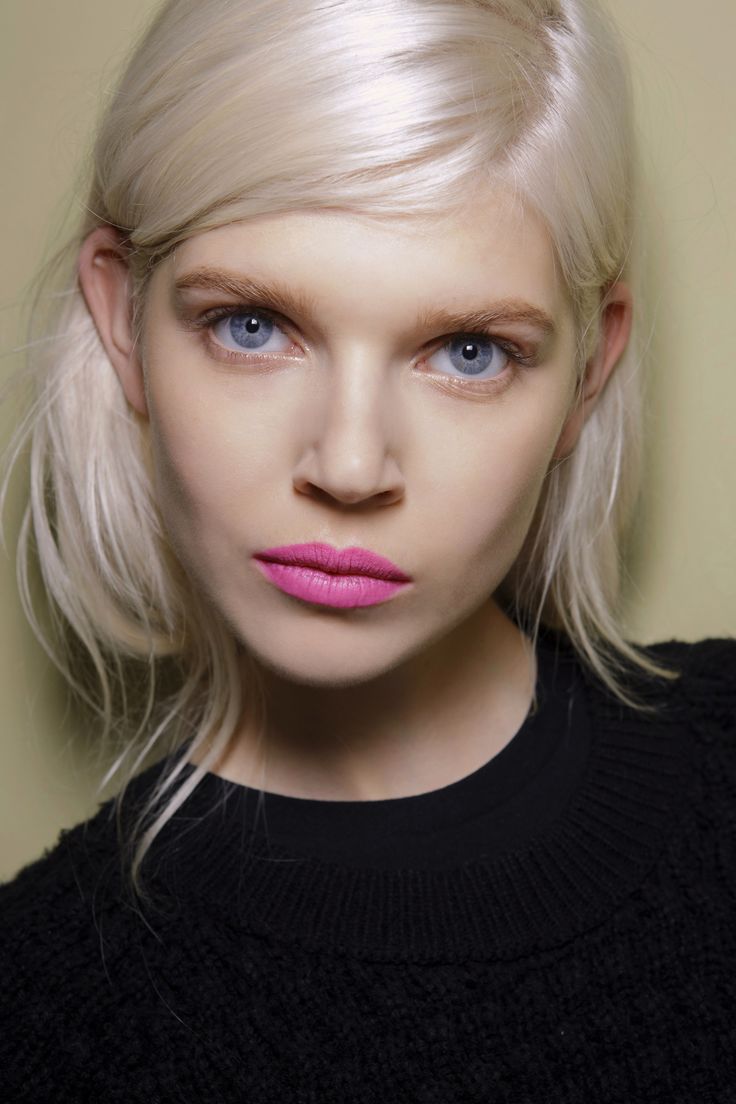 Sometimes hairstyles are really simple. Take this side part, for example. With the help of a fishtail comb, you can get the look in a couple of seconds and still look like you just read a beauty magazine.