More and more women fall in love with facial spray, because it can really hydrate the face when it feels dry and can sooth the face when it is irritating. But, a facial spray can do more than than. It is not just a bottle of water to save your dry skin, it can nourish and strengthen it.
If you don't know which facial spray to buy, just stay here and check out what we've prepared for you today. In this post, we would like to share with you 10 Best Facial Spray. For different skin types, different kinds of facial spray should be used. Just take your time and find the best one for yourself.
10.
Mario Badescu Facial Spray with Aloe, Herbs and Rosewater


When the environment is dry, your face will be quite uncomfortable. The Mario Badescu Facial Spray will solve this problem with its fragrant herbal formula. The herbal extracts, aloe and rosewater will hydrate your face and soothe the tight skin.
Since it is made with a natural formula, it is quite gentle and won't cause any irritation. You can use it safely and it's suitable for all skin types. The mist spray can be used on your face, neck and hair. It won't ruin your pretty makeup.
9.
Alba Botanica Very Emollient, Fragrance Free Spray Sunscreen SPF 50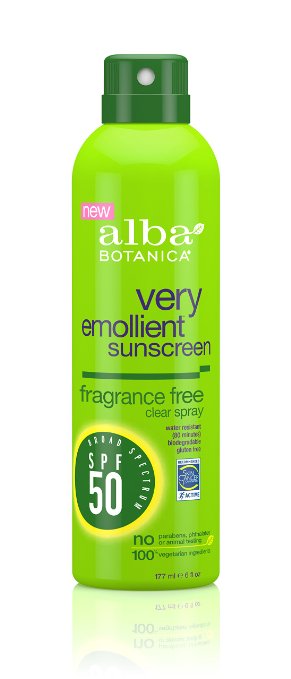 Alba Botanica Very Emollient, Fragrance Free Spray is made with 100% vegetarian ingredients. It's free of parabens, phthalates. It is Water resistant (80 minutes) with Broad Spectrum SPF 50, so this spray can also keep you from the sun. Just with one spray, your skin can get one more layer of protection.
It is very convenient to use and you can spray it at any angle. The Spray Sunscreen SPF 50 can keep your skin away from sunburn, skin cancer and prevent the signs of aging. Thus, your skin can be more healthy and you won't shun the sun any more.

8.
Innisfree Green Tea Mineral Mist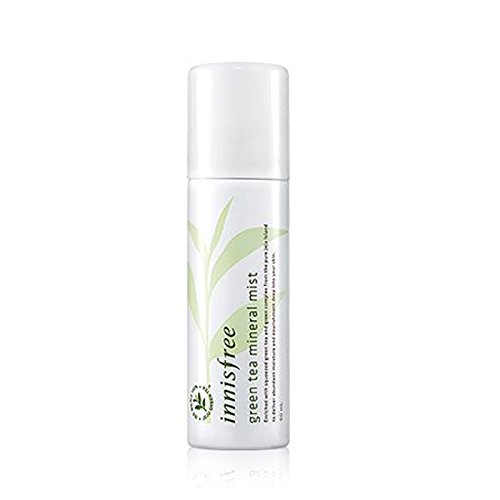 Innisfree Green Tea Mineral Mist is made of 100% organic green tea water. It is suitable for all skin types. When your skin feels thirsty and dry, Innisfree Green Tea Mineral Mist can replenish moisture to your face.
It can also be used as your cream routine supplement. It will seal the moisture in your cream and maximize the its effect. No matter how you use it, this functional and organic facial spray is ideal to own.

7.
Pure Bliss Makeup Setting Spray with Organic Green Tea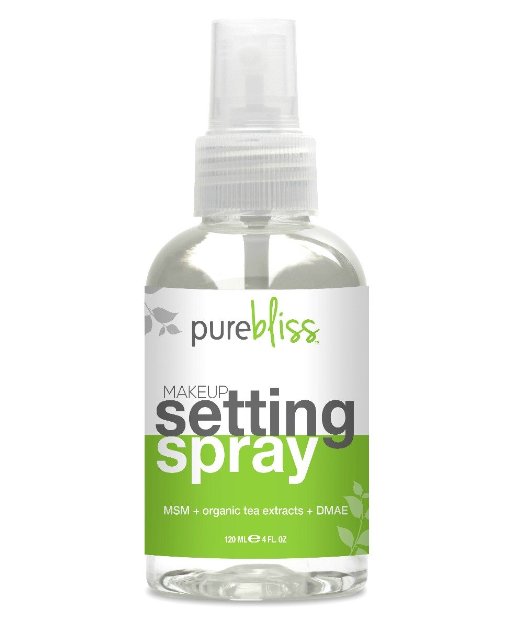 Pure Bliss Makeup Setting Spray with Organic Green Tea is made with a brand new formula. It can spray out a fine mist which can dry fast with a fresh and clean scent. You can use this spray to freshen up your skin whenever it feels tight and uncomfortable.
It contains revitalizing tea extracts, DMAE and MSM. These beneficial ingredients will nourish your skin and make it full of life. This spray is also great to set your makeup and minimize the requirement for touchups. It is free of parabens, petro-chemicals or artificial fragrances. So, it's quite gentle and effective for all skin types.

6.
NYX Cosmetics Make Up Setting Spray, Matte Finish/Long Lasting


Don't worry that your beautiful makeup will fade away in on hot days. NYX Cosmetics Make Up Setting Spray can solve this problem for you. It is a light weight spray and has a long lasting and matte finish on your face.
It can resist color fade and allow your fresh makeup to stay put all day long. The matte finish makes sure that there is no oily shine in your face. Instead, your face will look gorgeous with a dewy glow.

5.
Organic ROSE WATER SPRAY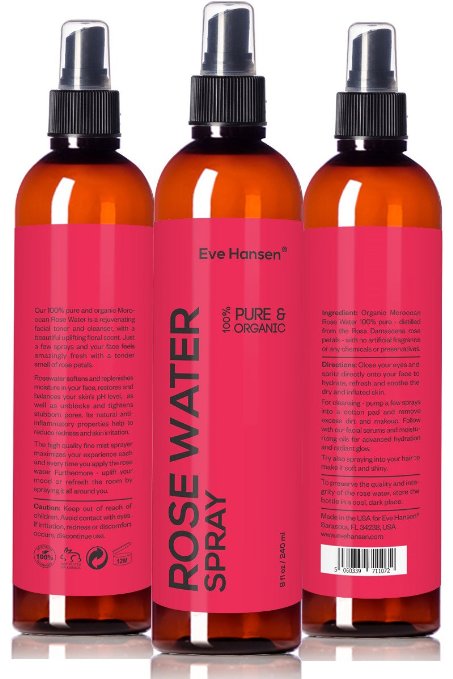 This Organic ROSE WATER SPRAY by Eve Hansen is 100% pure & organic Moroccan rosewater. There is no artificial fragrance or any chemicals or preservatives in this spray. All the rosewater is distilled from the Rosa Damascena rose petals.
This product is very gentle with a nice floral scent. It can hydrate your dry face and keep the PH level of your skin in balance. The coarse pores can also be tightened. It won's cause skin irritation owing to its natural anti-inflammatory properties. All skins types can use this refreshing spray safely. You can also spray it to the air aroud you for an uplifting mood.

4.
VICHY Mineralizing Thermal Spa Water, from French Volcanoes


VICHY Mineralizing Thermal Spa Water has been recognized by the French Academy of Medicine for its soothing and fortifying properties. The Spa Water comes from French volcanoes. It is 100% pure and it contains 15 rare minerals. So, it can protect your skin and is beneficial for your skin.
It has been proven by 15 clinical studies that it's healthy and great for sensitive skin. The natural barrier function of your skin can be reinforced. All the skin irritations can be soothed as you use it every morning and night. It can also remove the signs of aging thanks to its antioxidant properties.

3.
Avene Thermal Spring water spray 300 ml


If your skin is sensitive, you must have heard about the brand Avène. It has more than 270 years of expertise in caring for sensitive skin. There are millions of loyal customers of Avène throughout the world. Made with Avène Thermal spring water, it can soothe and calm the itching sensations. The spray is recommended by dermatologists because of its excellent effect of softening and balancing the skin.

2.
InstaNatural Vitamin C Facial Toner


InstaNatural Vitamin C Facial Toner is a all-in-one facial toner. It contains effective ingredients, such as Witch Hazel and Tea Tree Oil, to purify and shrink your pores. The MSM contained in the spray works well to penetrate your pores and increase their elasticity.
The Vitamin C Facial Toner can remove the excess oil. Vitamin E and Glycolic Acid have been added to the spray so that your skin's PH level can be restored. It is also infused with Organic Aloe Vera. So it can hydrate your skin continuously and it's great for all skin types.

1.
Clinique Moisture Surge Face Spray Thirsty Skin Relief


Clinique Moisture surge face spray can release fine mist and the mist can distribute onto your skin evenly. The moisture surge face spray can hydrate your thirsty skin and make your skin more supple and cooler.
It can be absorbed quickly and there will be no filmy residue left. It is great for those dry environments. You can use it all over the year and it is very convenient to use.
In a word, the facial spray can make your skin softer and healthier. It can hydrate and condition your skin so that it will be in a balanced state. The refreshing and hydrating mist is convenient to use anywhere anytime. Just a few sprays and your face will feel amazingly fresh.