1. Zooey Deschanel: Messy Wavy Hairstyles for Summer

This pretty, girlish style is just so good for Zooey Deschanel's face shape; it draws our attention to her eye line and then frames the face in gorgeous soft waves. With a side parting and lovely wavy side sweep, the hair is all styled in loose tousled waves for a carefree, girl next door look that she carries off really well. A series of blonde tones with subtle highlights add to the summer feel of the look.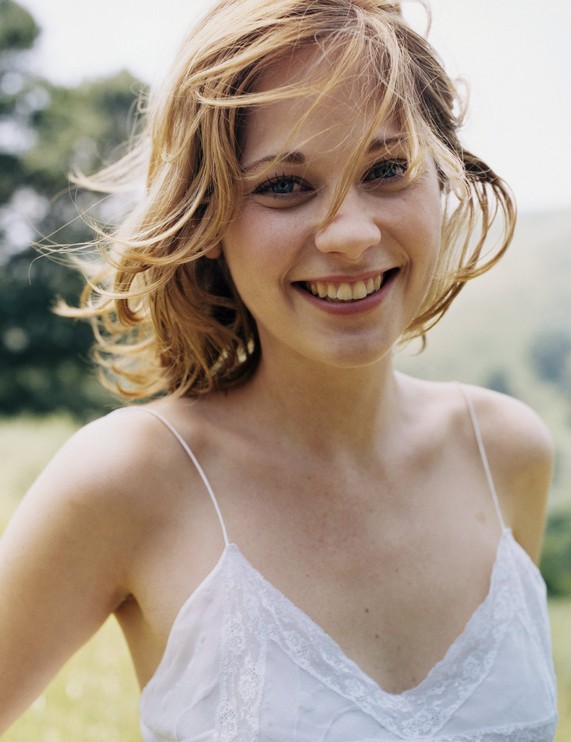 2. Zooey Deschanel Style: Long Hairstyles for Side Short Bangs

With a pale complexion and a stunning fringe that sweeps to the side and partially obscures one eye, this is a beautifully feminine style foe Zooey Deschanel. Her hair is given a warm honey brown colour and it is then styled with loose, tousled waves for a rough, carefree look that makes her whole style simply effortlessly pretty. This is a stunning look for the young actress and great with her oval face shape.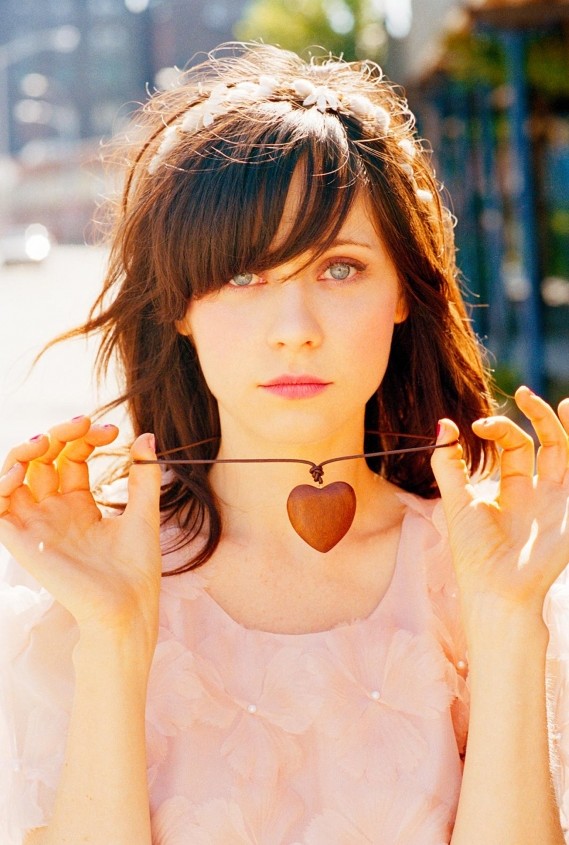 3. Zooey Deschanel Short Haircut: Easy Bob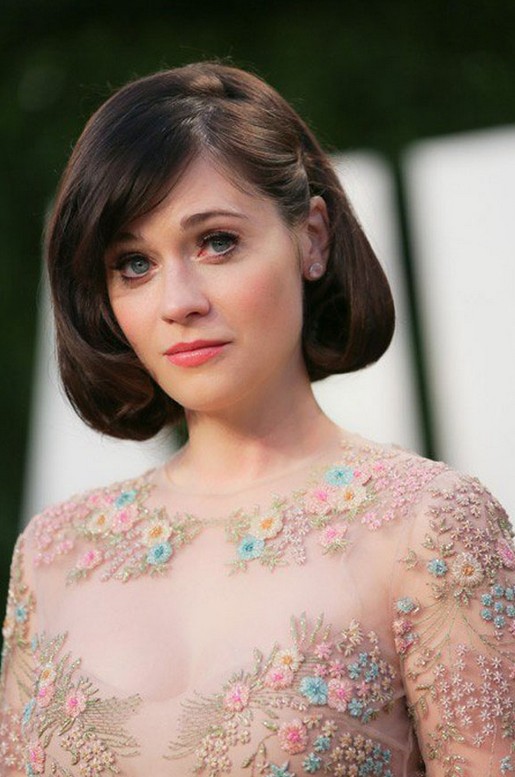 This is a very classic shaped bob, with a touch of retro loveliness and loads of body and shine for an elegant, sophisticated look that is so well shaped. A side parting creates a sweep that brings the hair across the face and just skims to eye, curving around to frame the face with a beautifully shaped wave. The other side of the hair is pinned back in a simple but elegant way, just above the ear so that the gorgeous shape of the hair can be seen from the front. The chocolate brown colour is stunning, and the hair is just so smooth and shiny.
4. Zooey Deschanel Long Hairstyles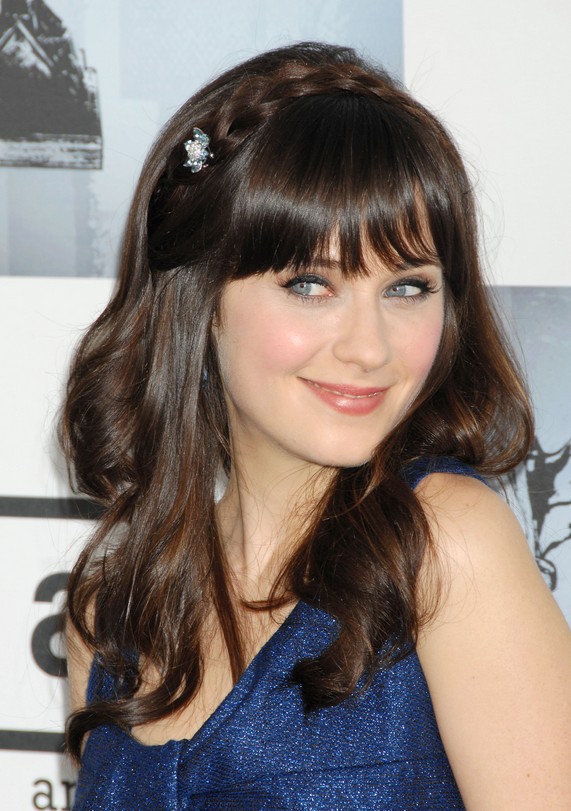 A pretty hair clip and Heidi braid across the top of the head add a very sweet girlish aspect to this style, while the rest of the hair is styled with sexy tousled waves. The cheeky smile and wide eyed look helps to create a really strong look for Zooey Deschanel. Her hair is glossy and soft with fantastic mirror shine. A full, heavy fringe just grazes the top of the eye line, adding to both the feminine charm and the sense of mystery in the actress' expression. Very sweet!
5. Zooey Deschanel Hairstyle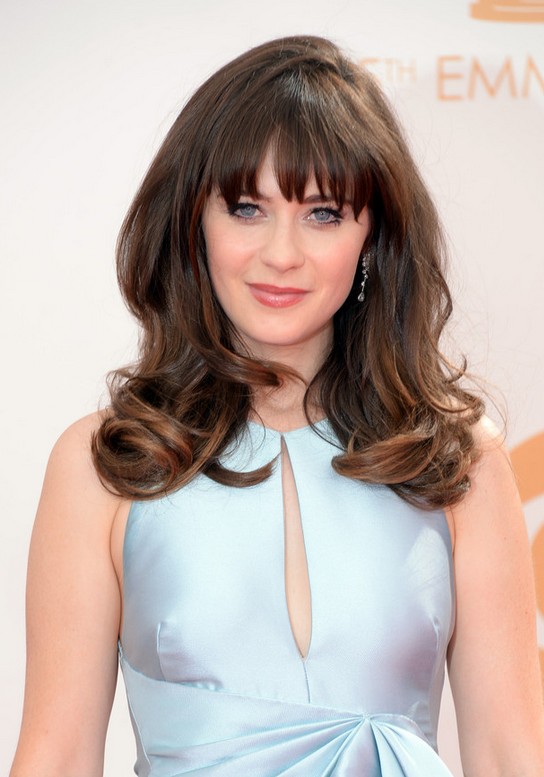 This big, sexy hairstyle is an absolute triumph of volume and body! Here, Zooey Deschanel' hair has been styled to create a look that is full of shape. From the side parting and teased volume at the roots, to the bouncy curls at the ends, everything about this style has been chosen for bouncy, bold brilliance. The hair itself is so silky smooth, with gorgeous shine and just a few lighter tones to help add texture and definition.