The ponytail hairstyles are the most wonderful hairstyle for women. They are simple and will make women several years younger. For a sophisticated office look, you may as well go for a stylish ponytail hairstyle which will definitely bring you a spirited and effortless look.
In this post, we have picked up 16 of  the latest celebrity ponytail hairstyles. All these hairstyles are quite beautiful for faddish office looks. What's more, they are quite fascinating for your dates when you have finished your office work. Apart from that, the celebrity makeup looks are really worth trying. Most of them are light makeups which make them wonderful for us to copy on our daily occasions.
Now, stay here and check out these 16 simple yet super chic ponytail hairstyles and their makeup looks.
Molly Sims' Simple Ponytail\
Your beautiful forehead should be shown to world and it's a great hairstyle to show off your confidence! Some curls at the ends add movement to the look!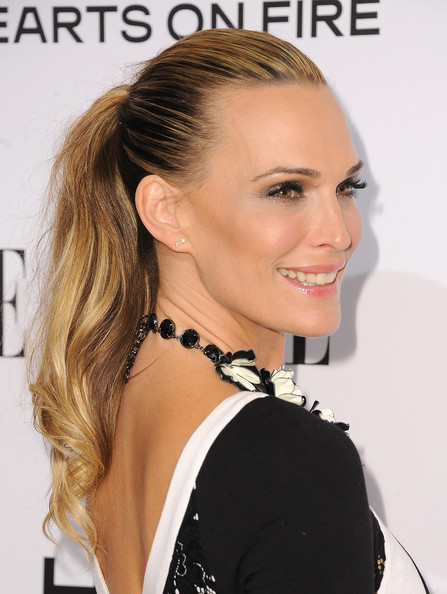 Lucy Hale's Wavy Ponytail
Long wavy hair is quite fashionable by itself. Yet, it will look more lively as you tie them up to create a casual ponytail. For a rounder face, you may give your hair a side  part, which will make your face look longer.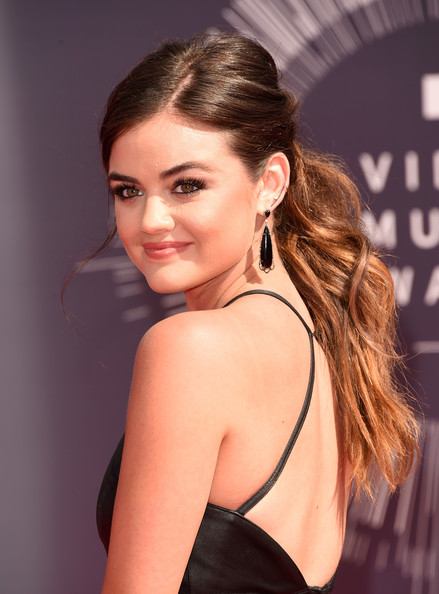 Kelley Jakle's Teased & Twist Ponytail
Kelley's ponytail look so youthful and adorable! The curly hair strands have been left in the front to frame the face while the twist and teased style is what makes this ponytail even more outstanding!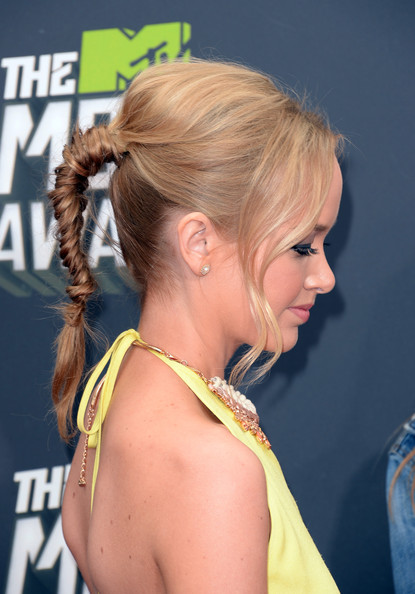 Kate Beckinsale's Lovely Ponytail
Kate Beckinsale looks adorable with this cute ponytail. The bouncy end is natural and full of movement. Her hair color is also quite fashionable to try!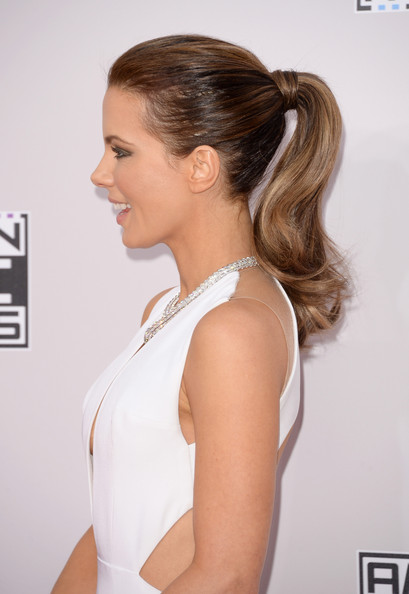 Jessica Chastain's Low Ponytail
To get a more elegant look, you should cooy Jessica Chastain's ponytail. The higher the tail, the more cheerful the look will be. If you just want to look graceful, this simple low ponytail is quite great!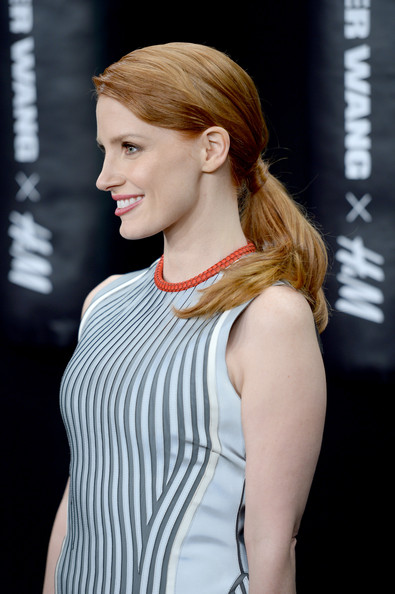 Nina Agdal's Lively High Ponytail
See? The higher ponytail should be a better choice for lively younger girls. Yet, that's not always the case. For example, your all black office suit will look even more faddish if you pair it with the chic high ponytail!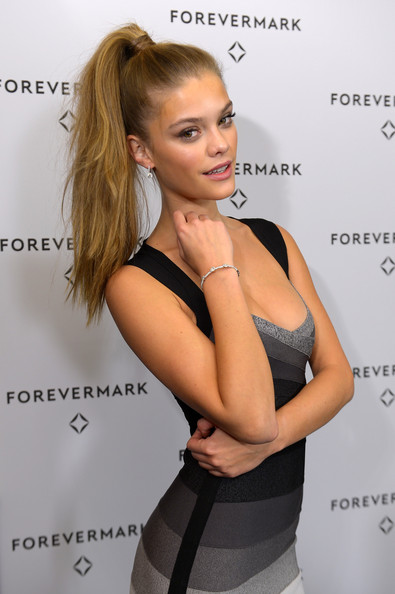 If you want to look sweet, there is no a better way than to add some bangs to your hair look. The long wispy bangs are quite popular and the thick blunt bangs will lessen your age and frame your flat or broad forehead. Besides, you can learn from Selena Gomez and leave some loose hair strands to frame the round face.
Sienna Miller's Urban Tousled Ponytail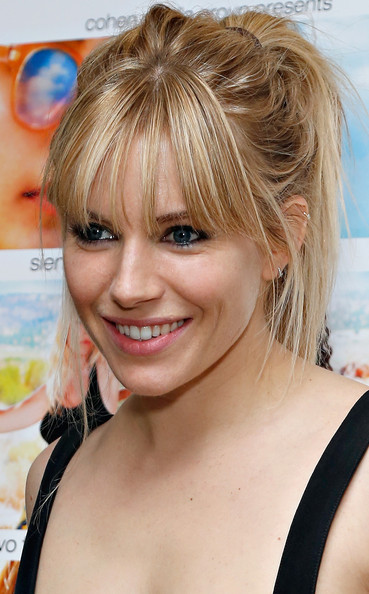 Selena Gomez's Pretty Ponytail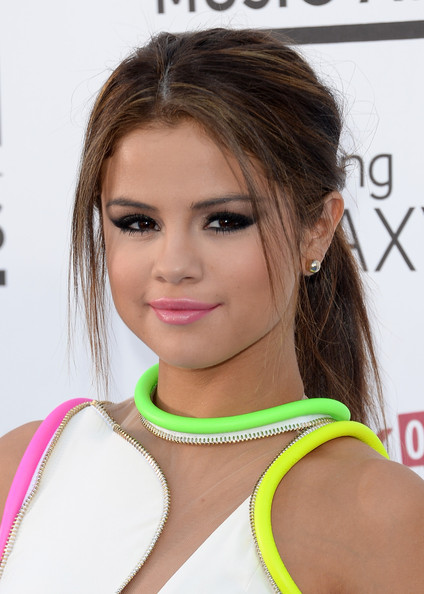 Jessica Biel's Twisted Ponytail with Blunt Bangs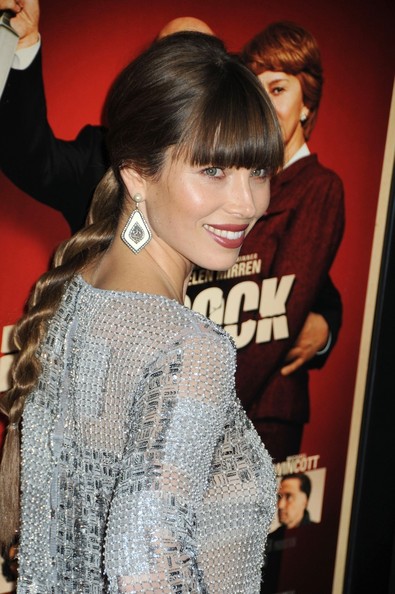 Jennifer Morrison's Chic Bubble Ponytail
This bubble ponytail is really beautiful.  It will add fun to your ordinary office look!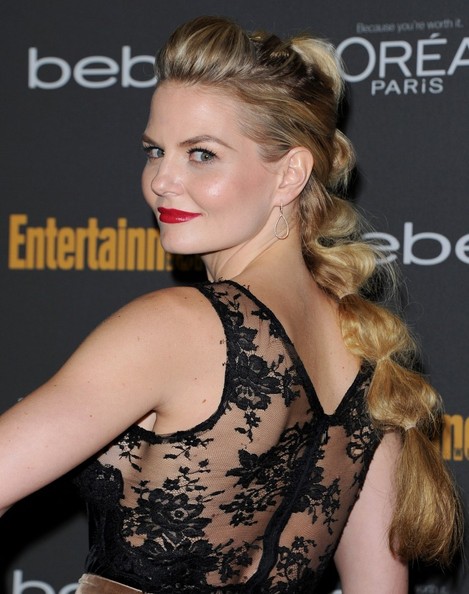 Izabel Goulart's Side-parted Sleek Ponytail
Super-chic sleek ponytail! This is perfect for all formal occasions!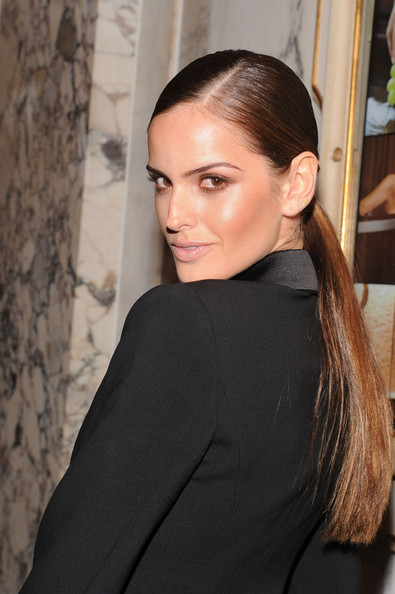 Gwyneth Paltrow's Graceful Ponytail
The blonde hair is attractive already charming and even a simple lower ponytail will look so gorgeous with such sleek hair!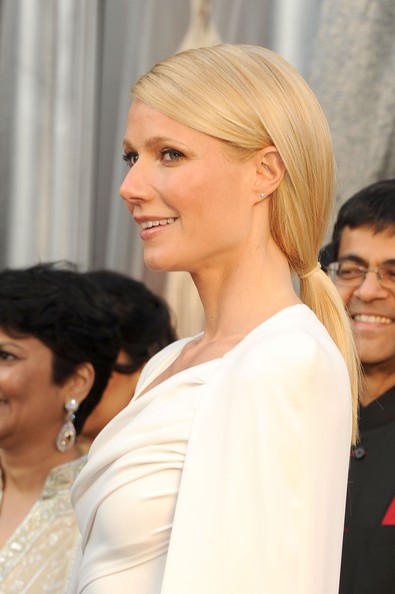 Ashley Tisdale's Wrapped Low Ponytail
A black leather headband make this simple wrapped ponytail look more faddish in a minute!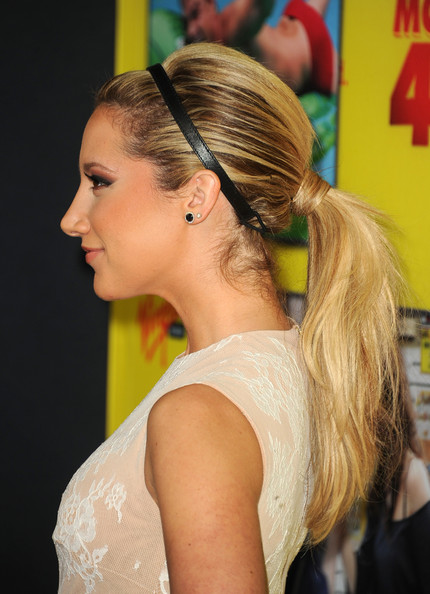 AnnaLynne McCord's Ponytail with A Teased Crown
If you are the boss or some important person in the office, this teased ponytail will be your best choice. The smoky eyes and light pink lips work well to complete such a highly sophisticated look.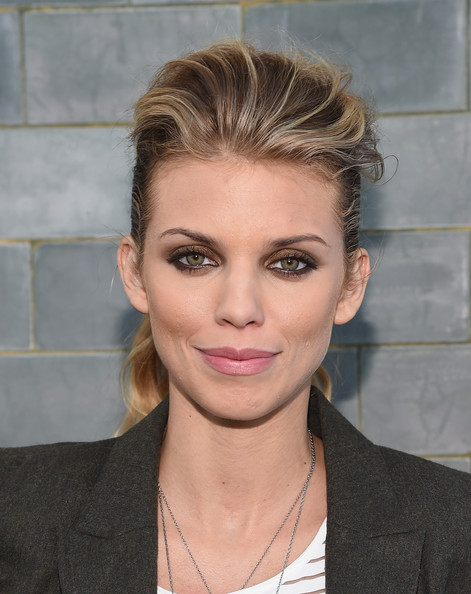 Taylor Swift's Ponytail With A Headband
If your work is not so serious, this pretty headband hairstyle is totally OK for you to try. Just like the girl next door, and you will be popular with such a sweet hairstyle.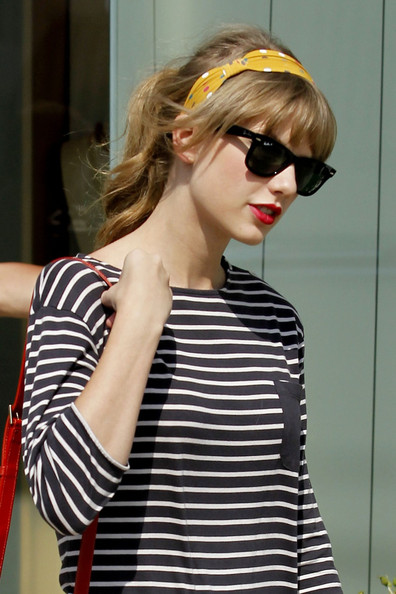 Diane Kruger's Tight Ponytail
The glossy blonde hair is what catches my attention. So, take better care of your hair and you will look fantastic even with this simple and casual ponytail.