There is no doubt that the timeless gingham pieces will be quite popular in such beautiful seasons as spring and summer. Take a look at your wardrobe! Most of you can find some gingham things there. If you are wondering how to look fashionable with these gingham shirts, jeans or skirts, you might as well stay here and check out what we have prepared for you today.
In this post, we are going to show you how to wear your gingham outfits in a fashionable way. Wherever you go, the gingham outfits will make your stand out with no effort. Now, scroll down and get yourself inspired.
Stylish Gingham Outfit Idea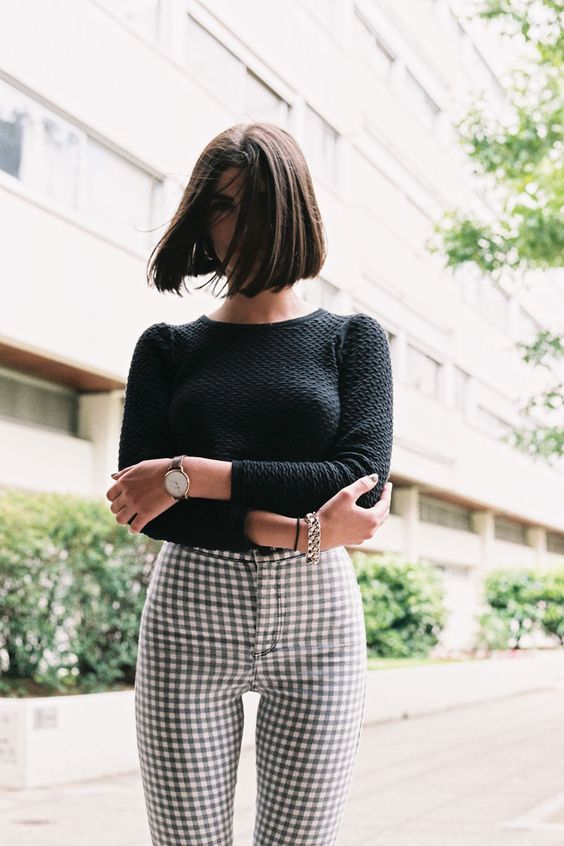 If you've got a pair of gingham jeans, you may pair it with a basic black top. This simple outfit is not only comfortable to wear but also fashionable on any casual occasion. Plus, if you wear some great accessories, such as a wathch or a bracelet, your overall look will become more stylish.
 Gingham Midi Skirt Outfit Idea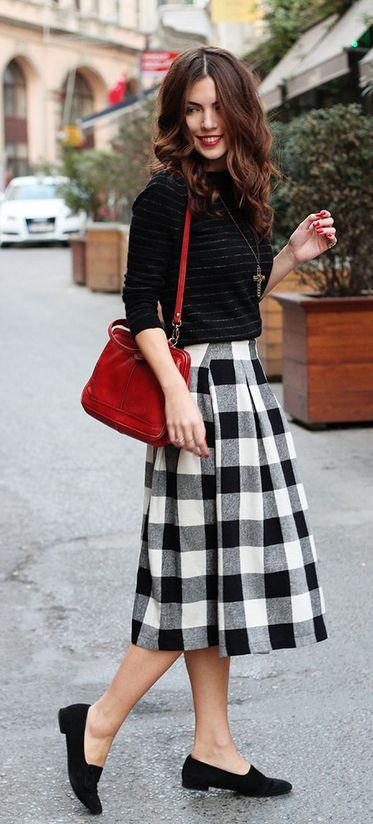 Gingham midi skirt is graceful by itself. When you pair it with a simple black top and a pair of black flats, you will get an effortless fashionable outfit for all occasions in our daily life. Besides, you can wear some long necklace to add some more fashion attitude to your outfit.
Gingham Outfit with White Shirt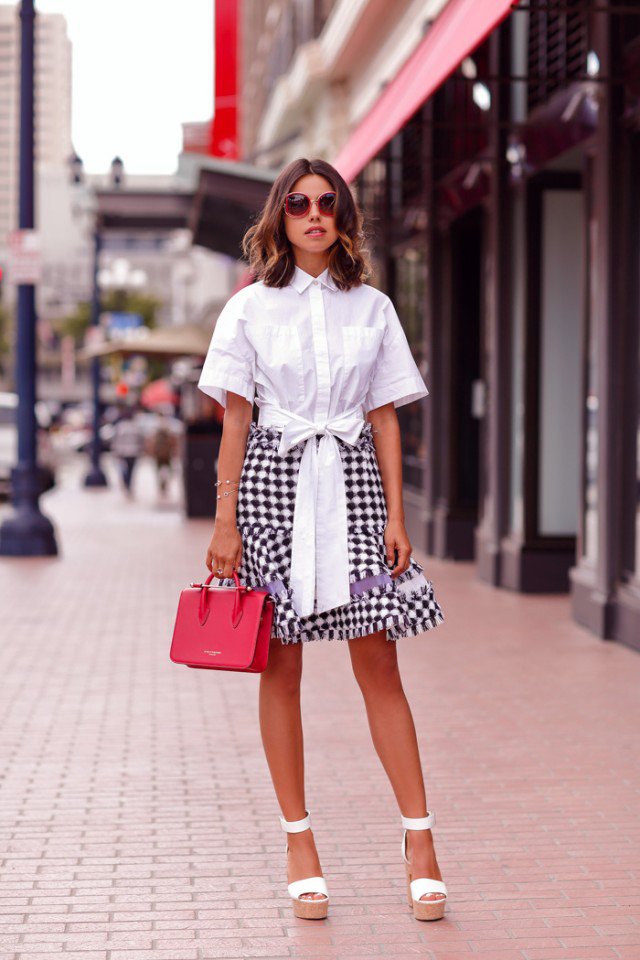 Maybe the best exsistence in the fashion world is the classic white shirt. It can always surprise us no matter what it is going along with. This white shirt and gingham skirt outfit is super stylish and it can really make women look much more youthful.
Gingham Shorts Outfit Idea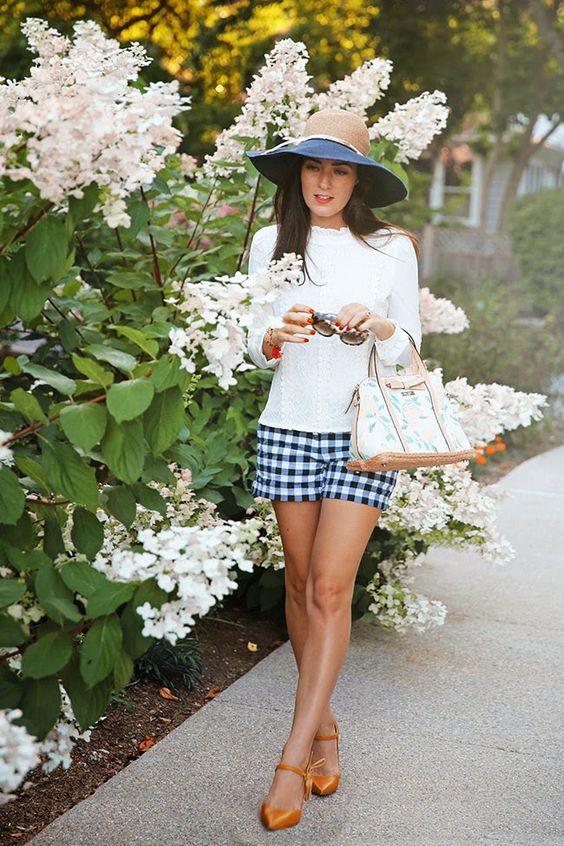 In like manner, a simple white top can easily slove the problem of how to get a pair of gingham shorts matched.
Beautiful Gingham Skirt Outfit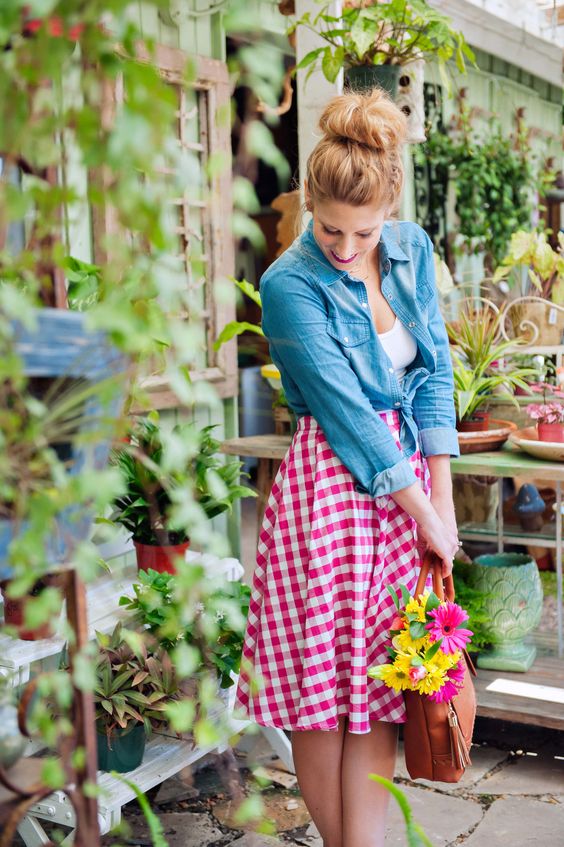 You can also choose a red gingham skirt which is more colorful and beautiful in spring and summer. Get it matched with a denim shirt and put them on. Thus, you can be an incredibly beautiful girl.
Fashionable Gingham Dress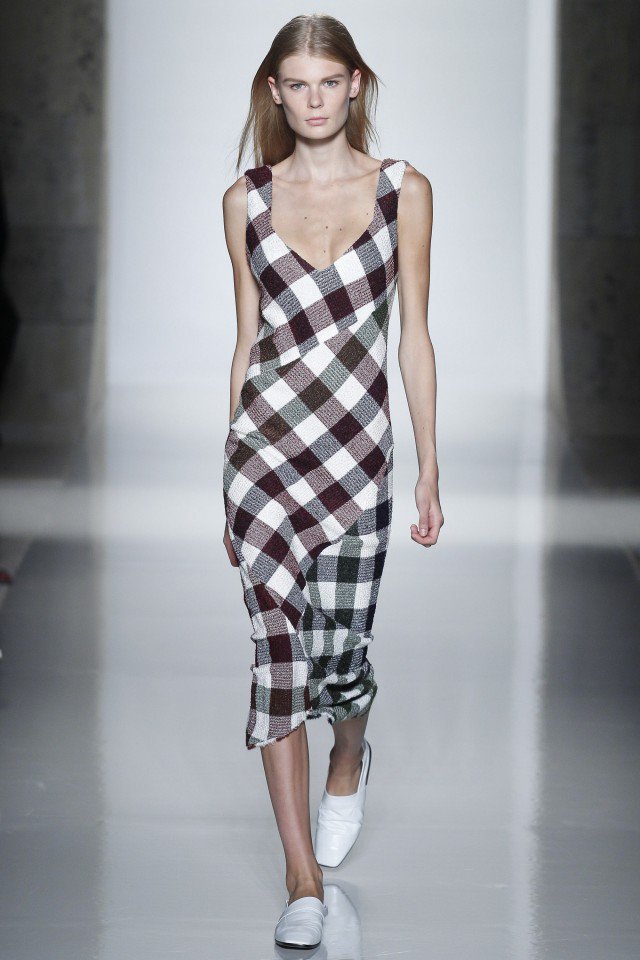 Of course, sometimes, you just need a well-tailored dress. It will save you a lot of time and energy to get a perfect outfit combination.
Off-the-Shoulder Gingham Dress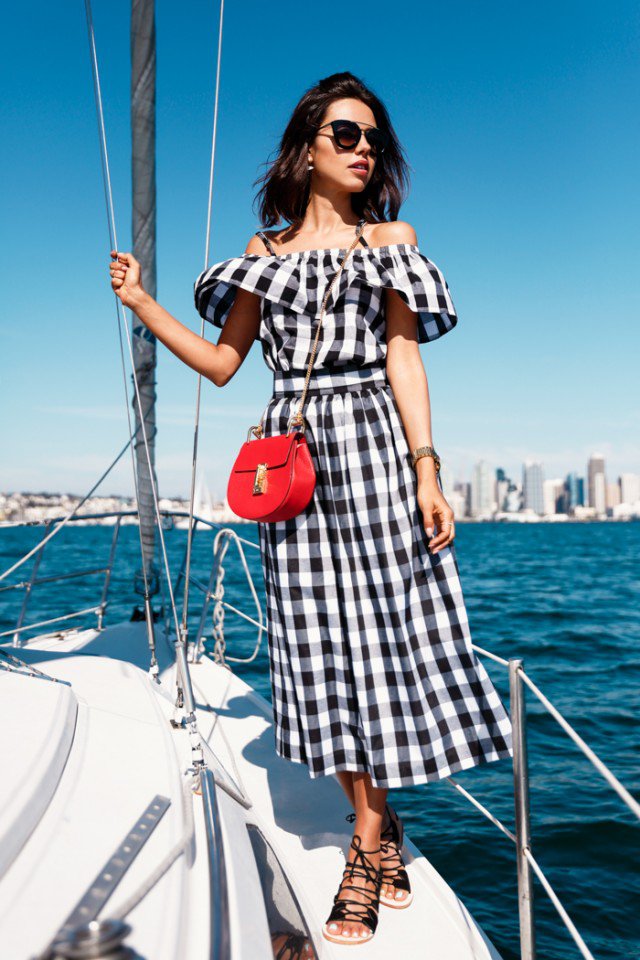 The off-the-shoulder style is quite trendy this season. Why not just buy yourself a stylish dress like this and enjoy your holidays with that gingham dress?
Pretty Red Gingham Outfit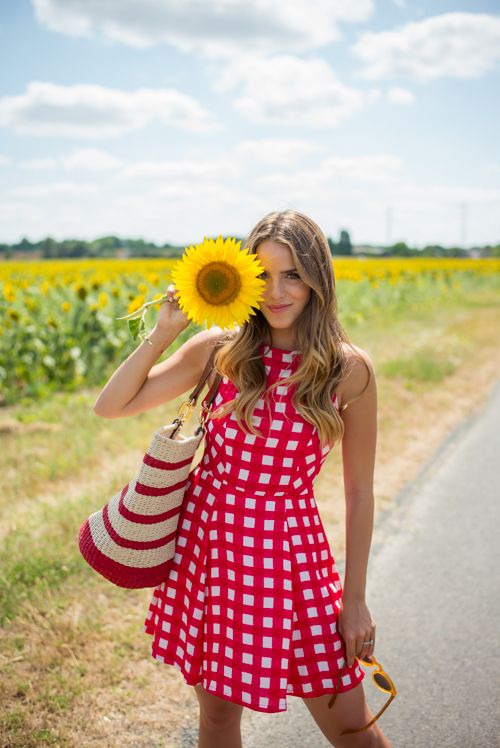 This red gingham dress is so pretty and it is favored by lots of young girls. You can wear it for your dates and holidays.
Gingham Dress with Black Leather Jacket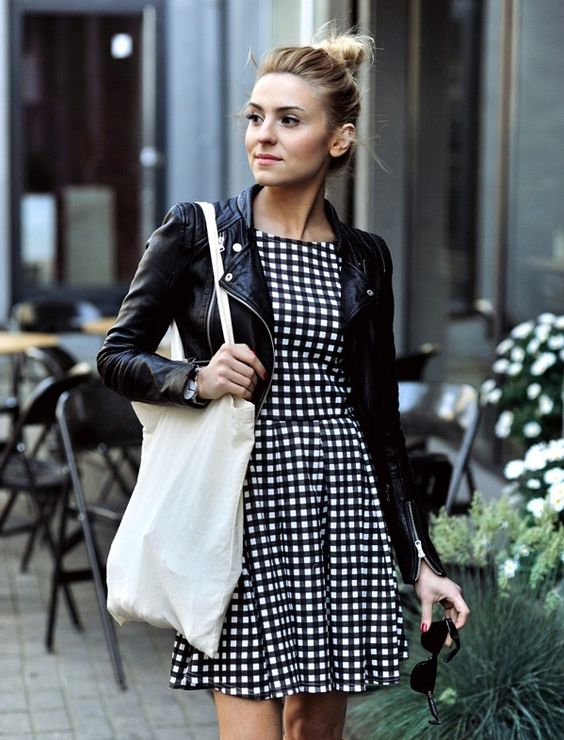 In the early spring, a black leather jacket will upgrade the basic gingham dress outfit. Don't you love this minimal yet fashionable look?
Trendy Gingham Dress Outfit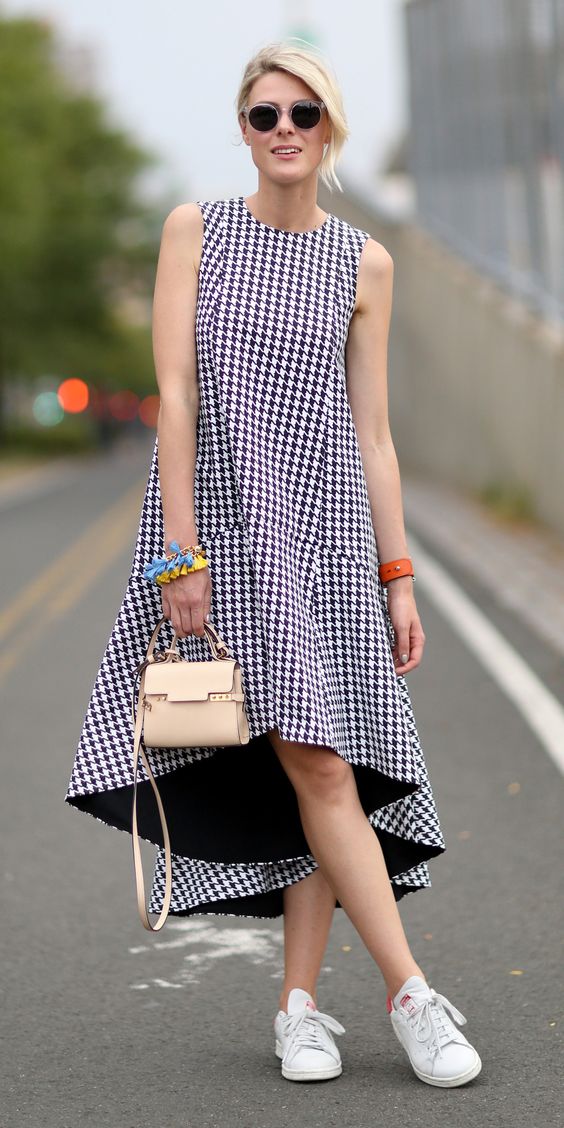 The flaring skirt hem adds a fashion attitude to the gingham dress, making it different from others. Besides, the white sneakers make sure that this outfit is a chic as well as comfortable wearing idea to try.
Lovely Gingham Outfit Look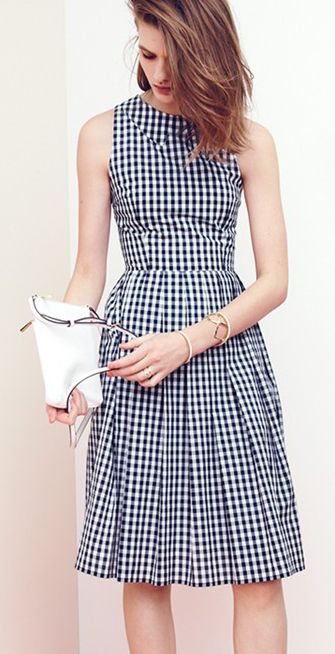 The basic gingham dress looks more stylish because of the right accessories. So, when you are making your outfit combinations, don't forget how important the accessories are.
Fashionable Gingham Outfit Idea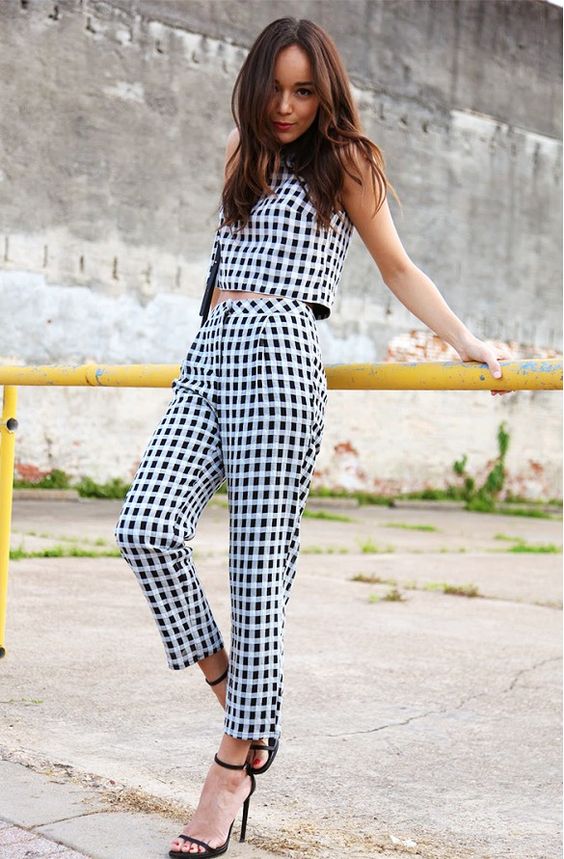 The gingham crop top and pants can make a super faddish suit for women. This is also a simple yet stylish outfit for all imporant occasions.
Gingham Shirt Outfit Idea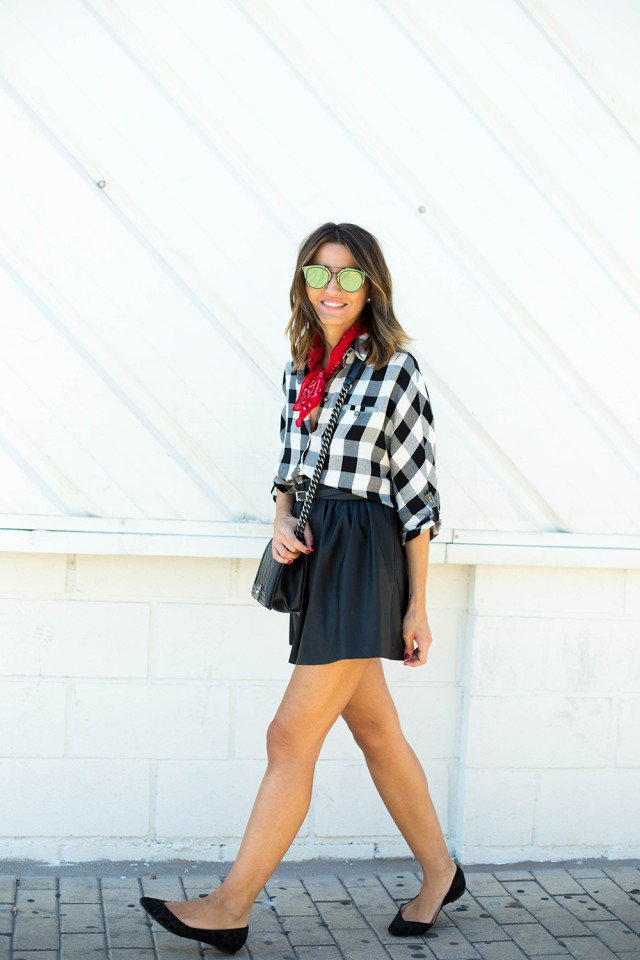 Gingham shirts can be seen everywhere. To get a chic look, you can pair yours with a black skirt. This will give you a chance to show off your long legs and it's suitable for every occasion as well.
Gingham Shirt with Denim Shorts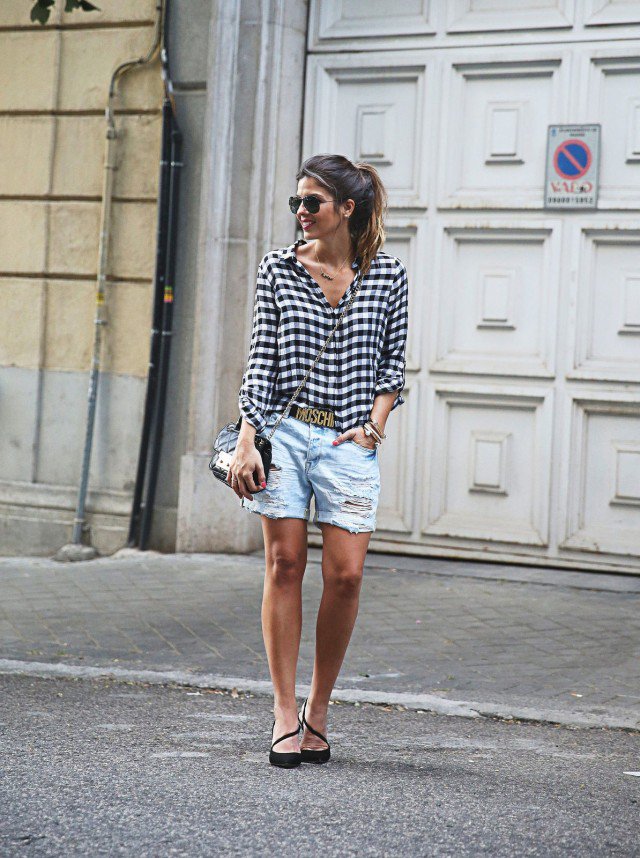 Apart from skirt, you can also pair your gingham shirts with the chic denim shorts. This outfit is more casual and it's great for the weekends.
Gingham Outfit for Work

Wear your gingham shirt with black pants and pumps, then you can get a very decent work attire. One thing you should know is that tucking your shirt into your pants will make your legs look longer and give you a better figure.