One of the sexiest parts of a woman is her legs. That's why we were so excited when we discovered that one of fall's fashion trends is "the slit".
Although most of these will feature how to rock a slit from the waist down, there are a couple of other surprises too.
So, are you ready to show off those legs (and a couple of other body parts as well)? Here are some options to get truly excited about!
1. Blouse with a back slit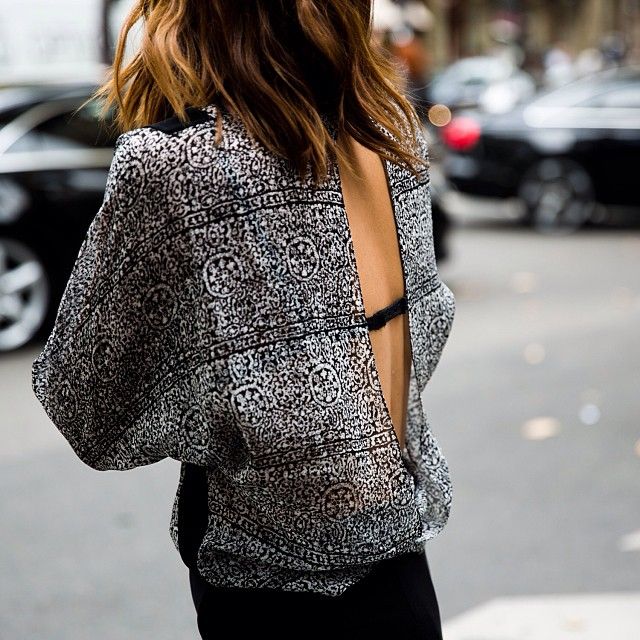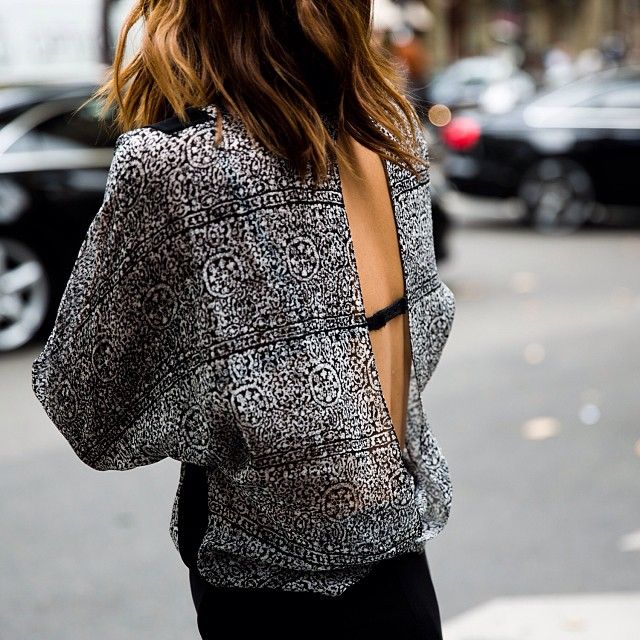 This blouse is so hot! It shows just enough skin without going overboard. Plus, it's something that you can wear all year—not just the fall.
2. Pencil skirt with slit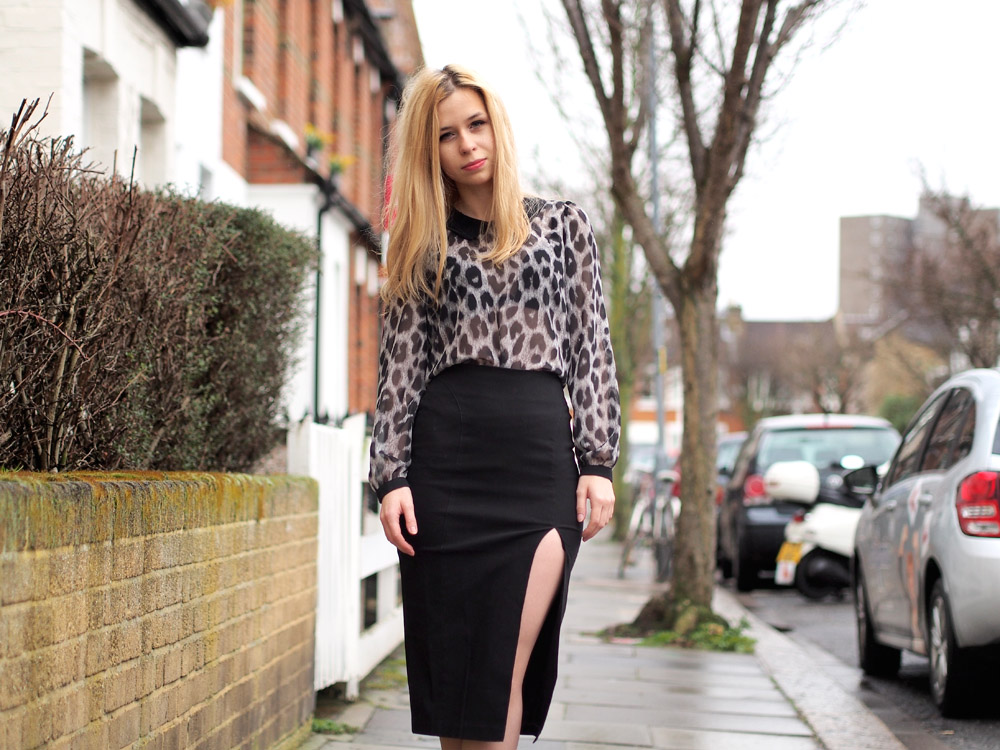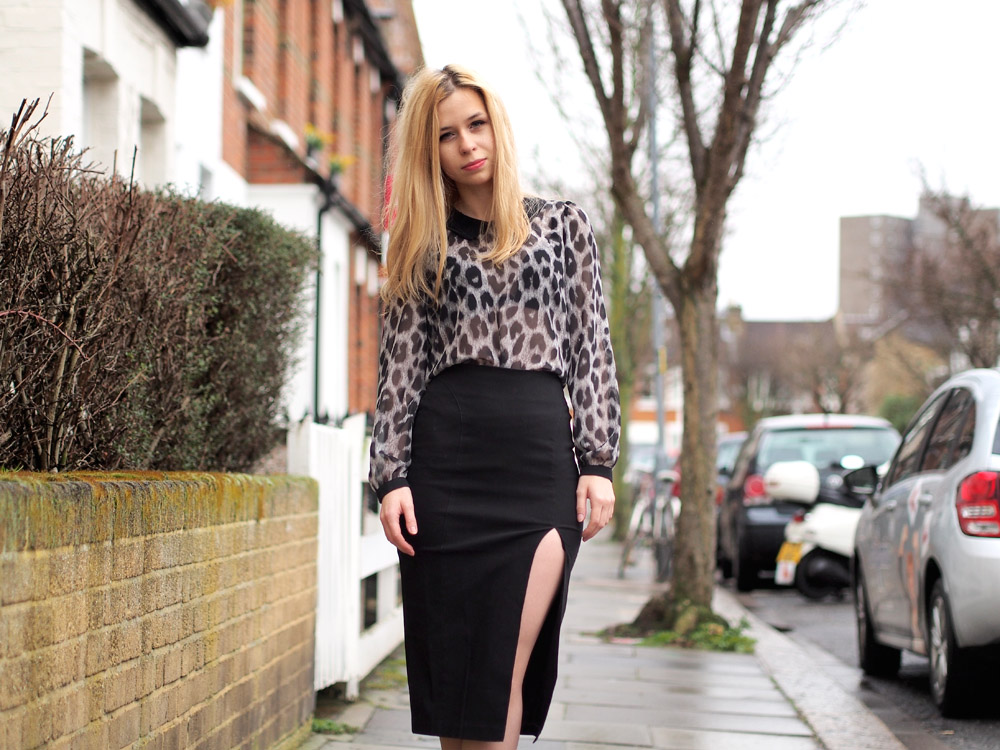 Pencil skirts are already sexy. But when there is a slit in it…that just takes thing to a whole 'nother level. Don't ya think?
3. Wide leg pants with front slit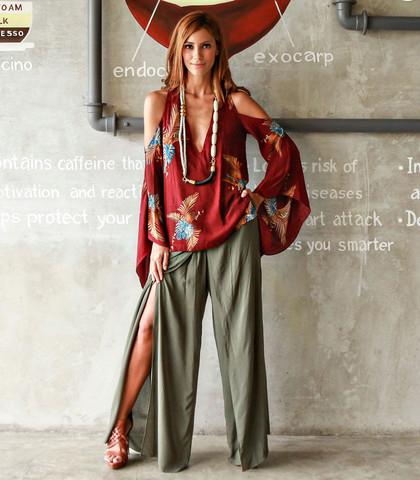 Flare (wide leg) pants are a popular fashion trend right now. And while on their own, they're more "cute" than anything else, that's certainly not the case when they have slits going up both sides of the front of them.
4. Skirt with a right-above-the-knee slit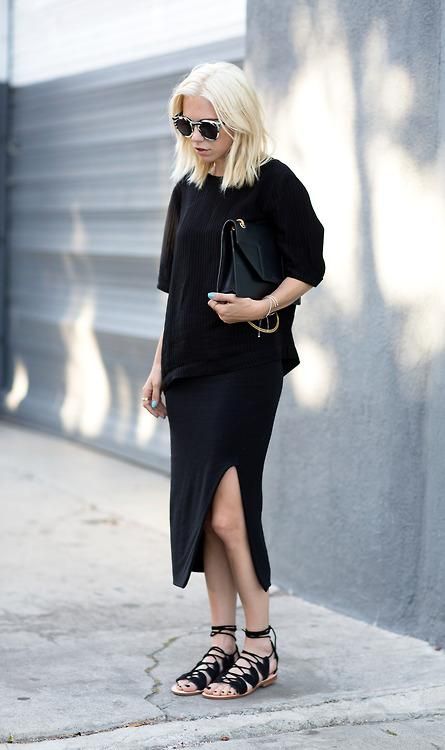 If you're a woman who's a bit on the side of casual—or modest—rather than a slit that goes up the thigh, opt instead for one that goes right above the knee.
5. Skirt with a high slit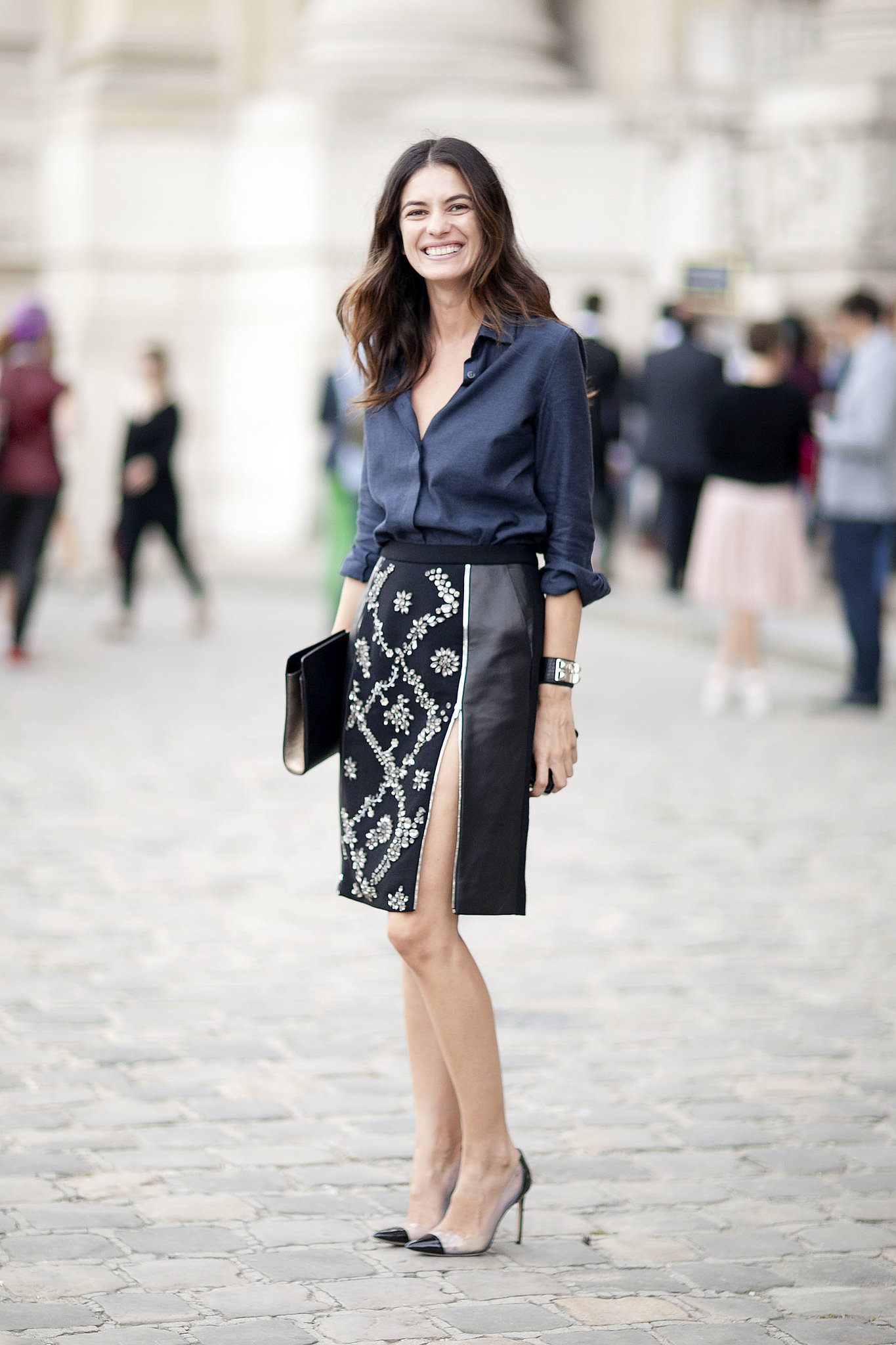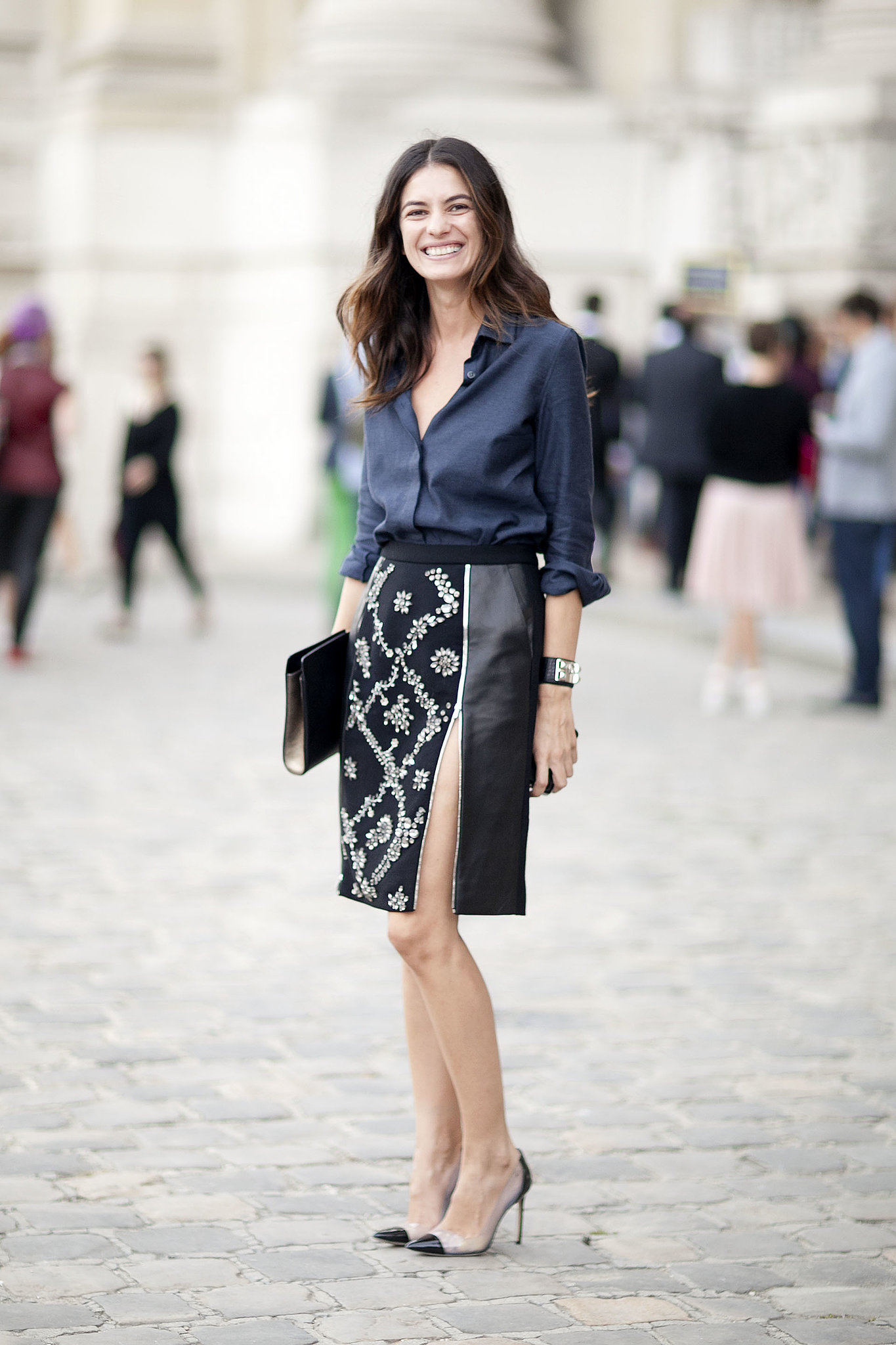 A skirt that comes with a high slit like this may not be the most appropriate for work, it's certainly one that you can wear anywhere else!
6. Skirt with an asymmetrical slit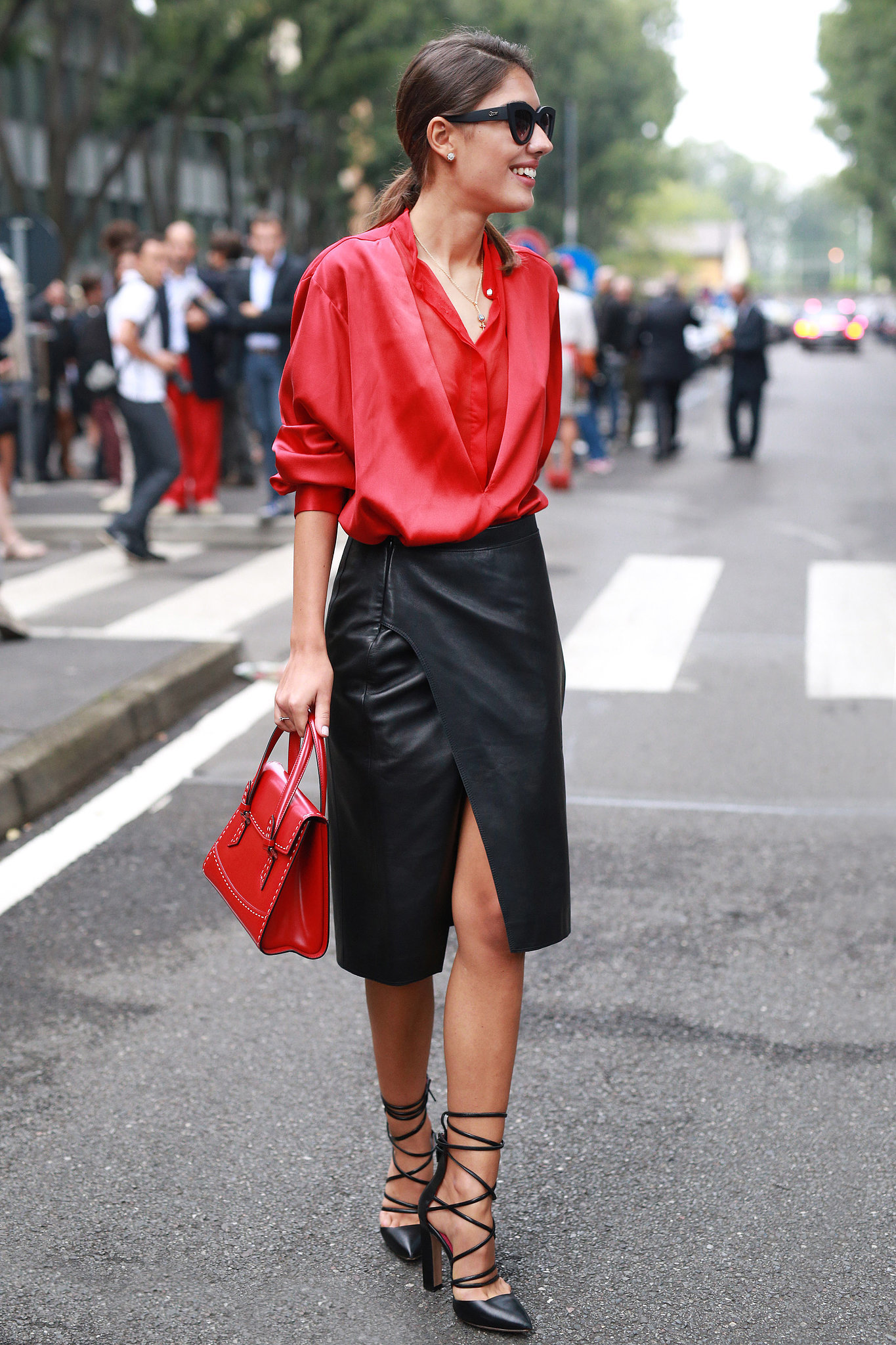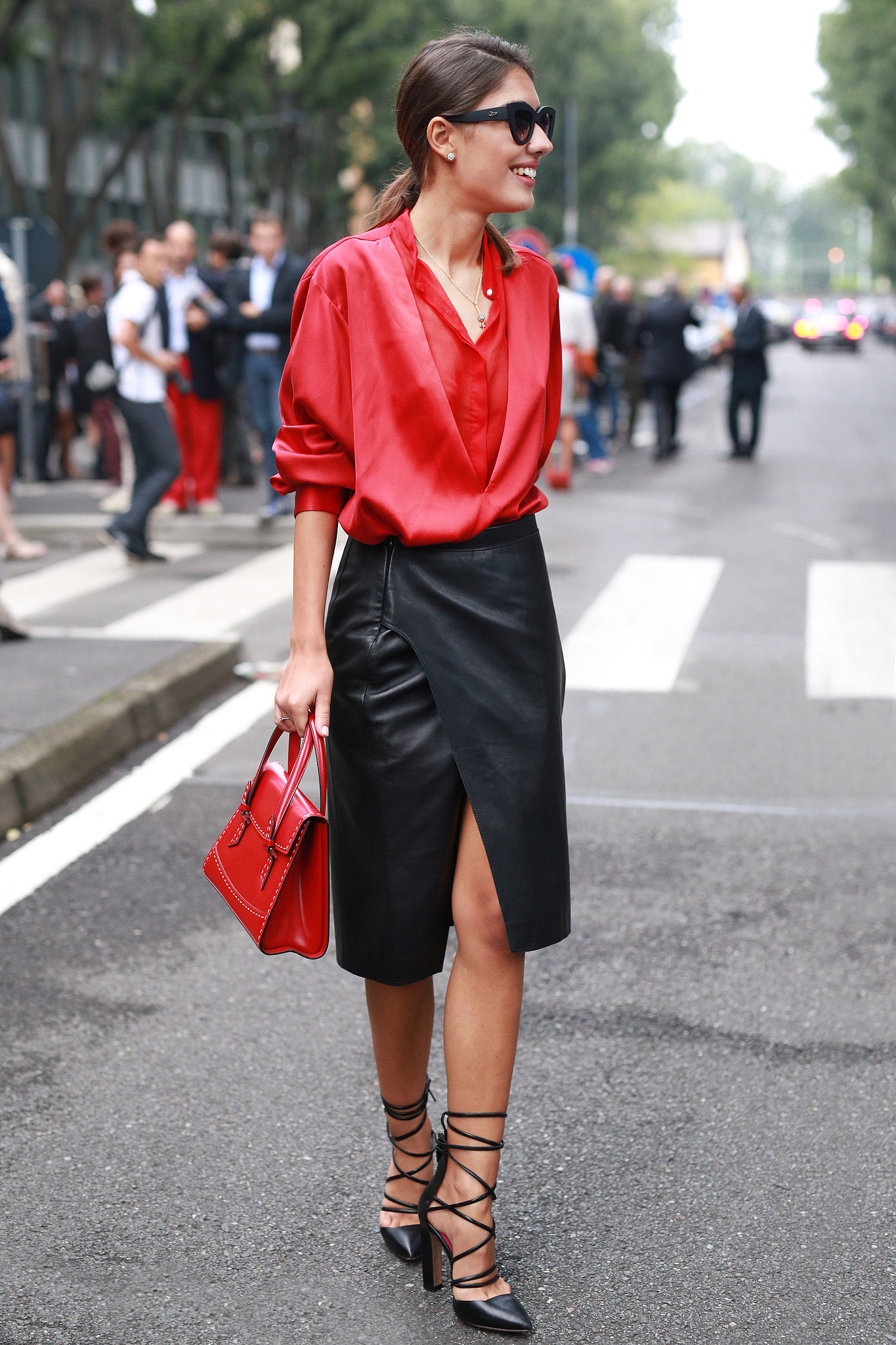 Asymmetrical hemlines are also trending. So, if you can find a skirt like it that has an asymmetrical split, it's a must-have for your skirt collection.
7. Maxi dress with slit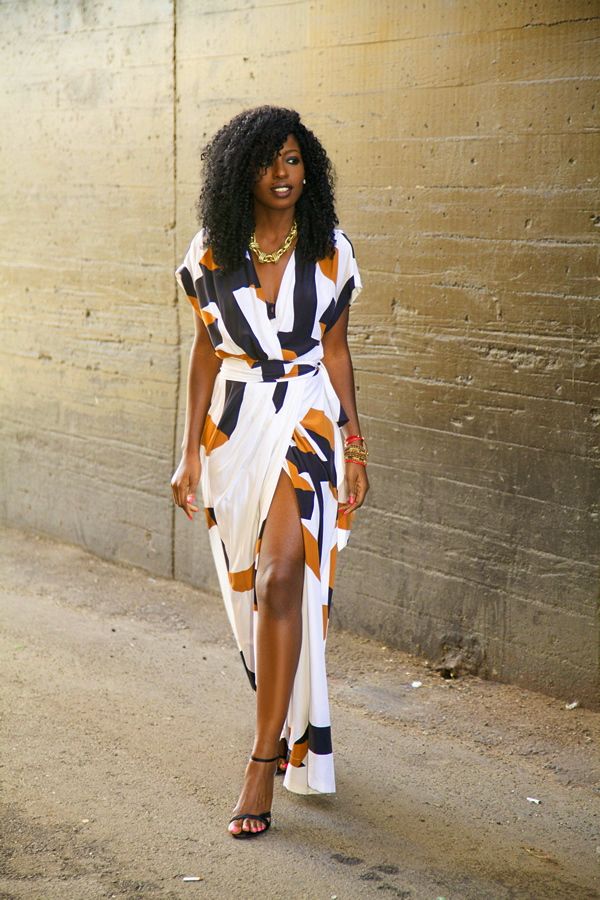 Every woman needs to have at least three maxi dresses. And at least one of them should come with a slit. The higher the better, in fact.
8. Skinny jeans with small front "zipper slits"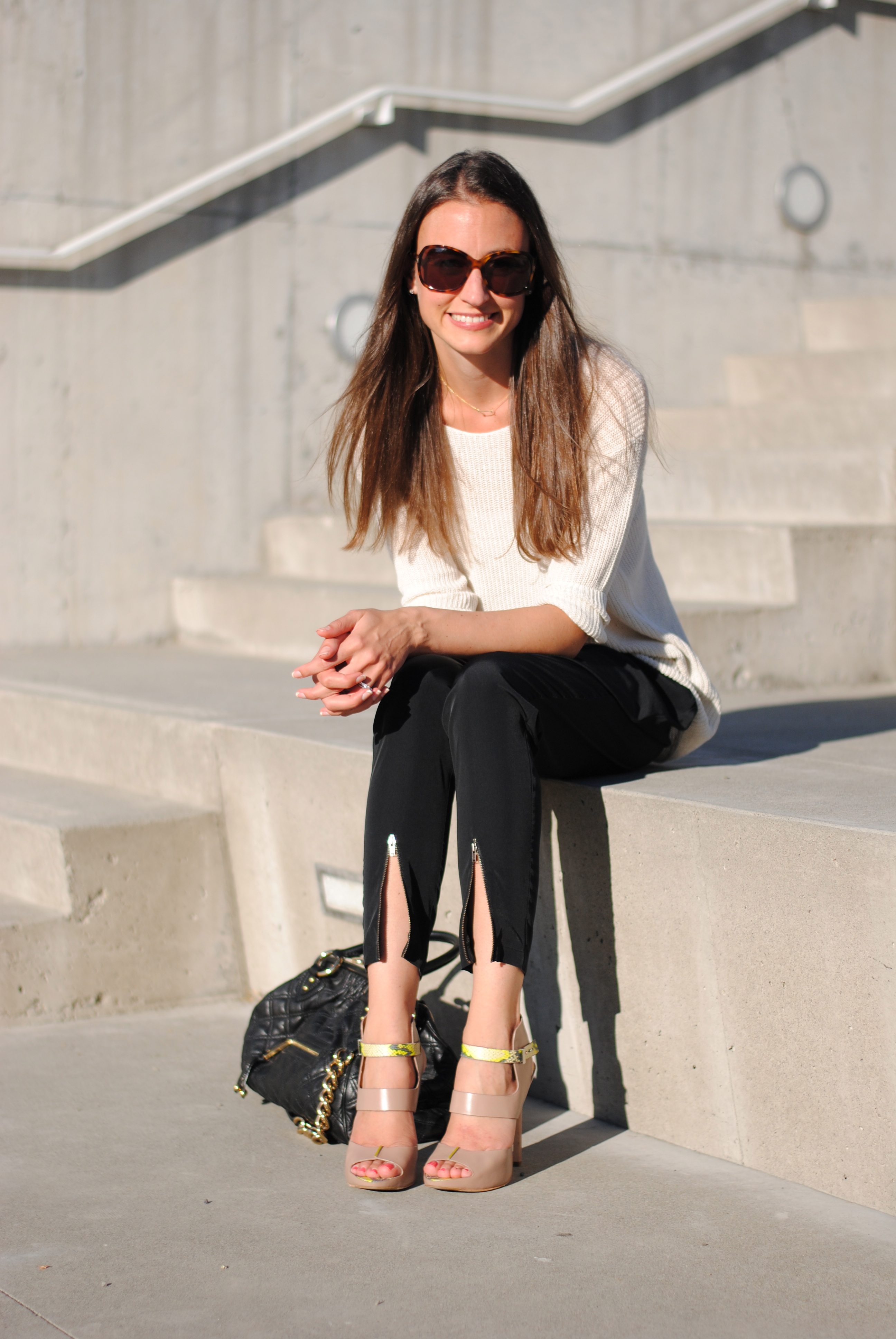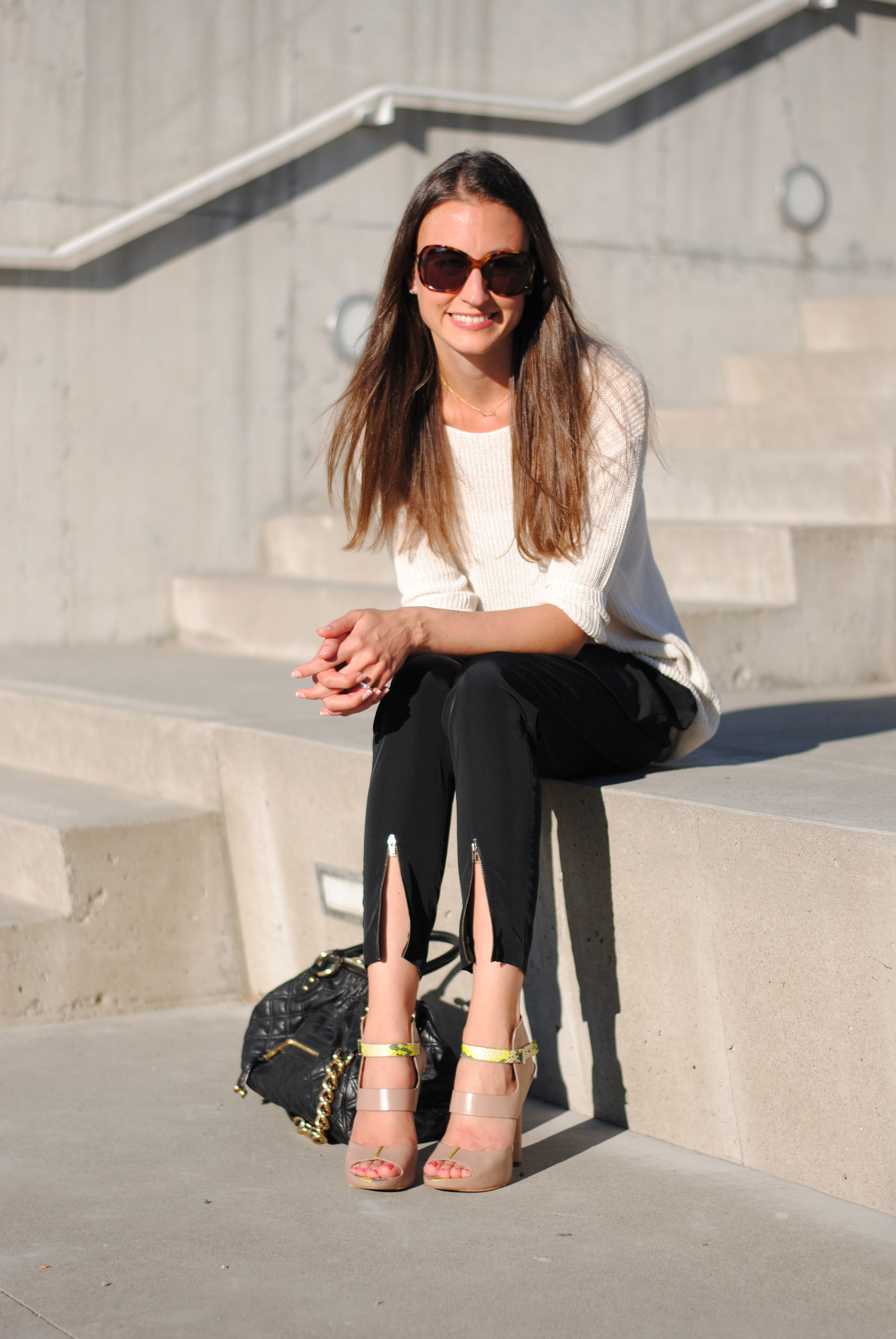 If you're a fan of 80s fashion, then you might remember the jeans that used to come with the zippers up the back. Personally, we prefer the modernized version—the ones with the slits up the front.
9. Figure fitting dress with a high slit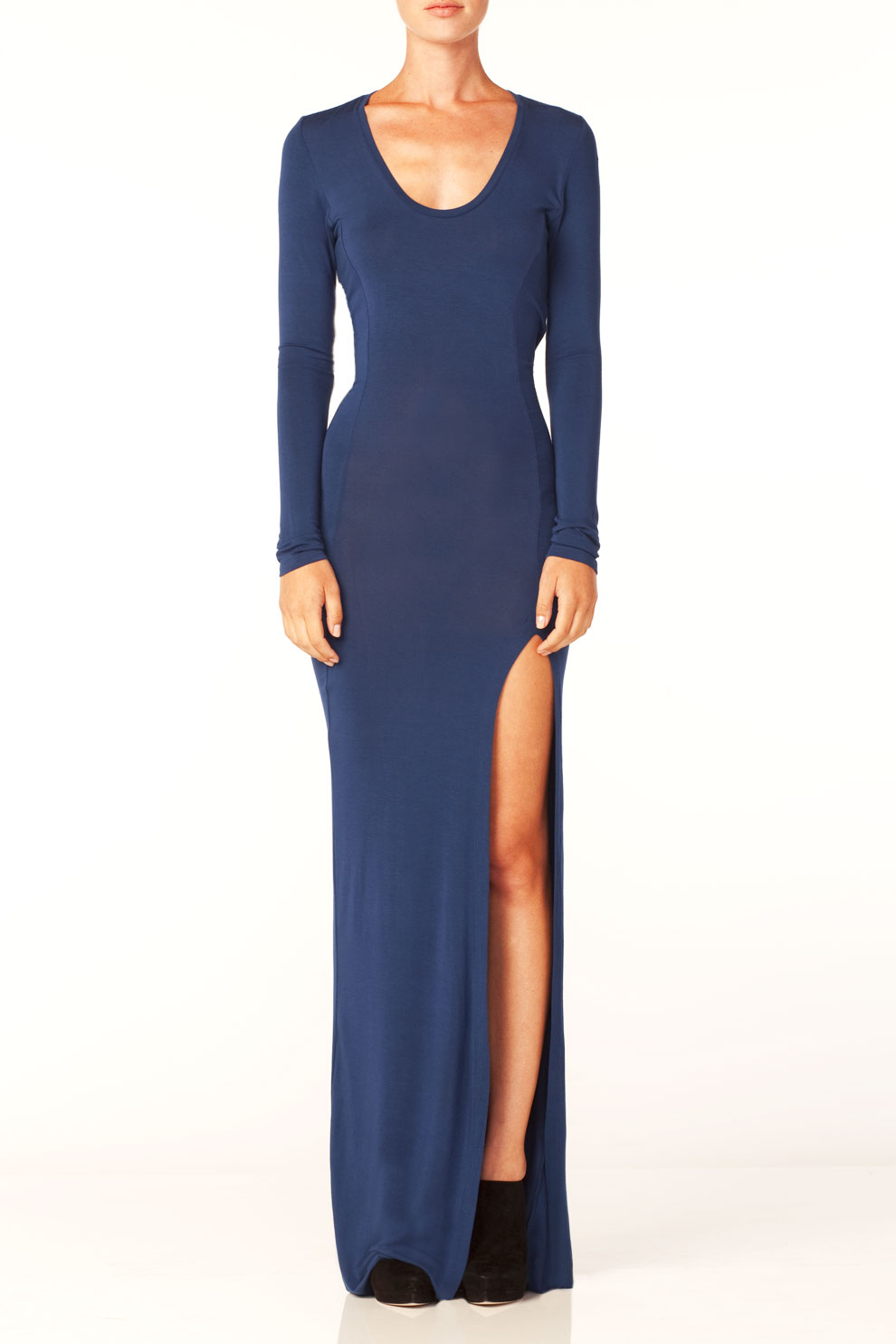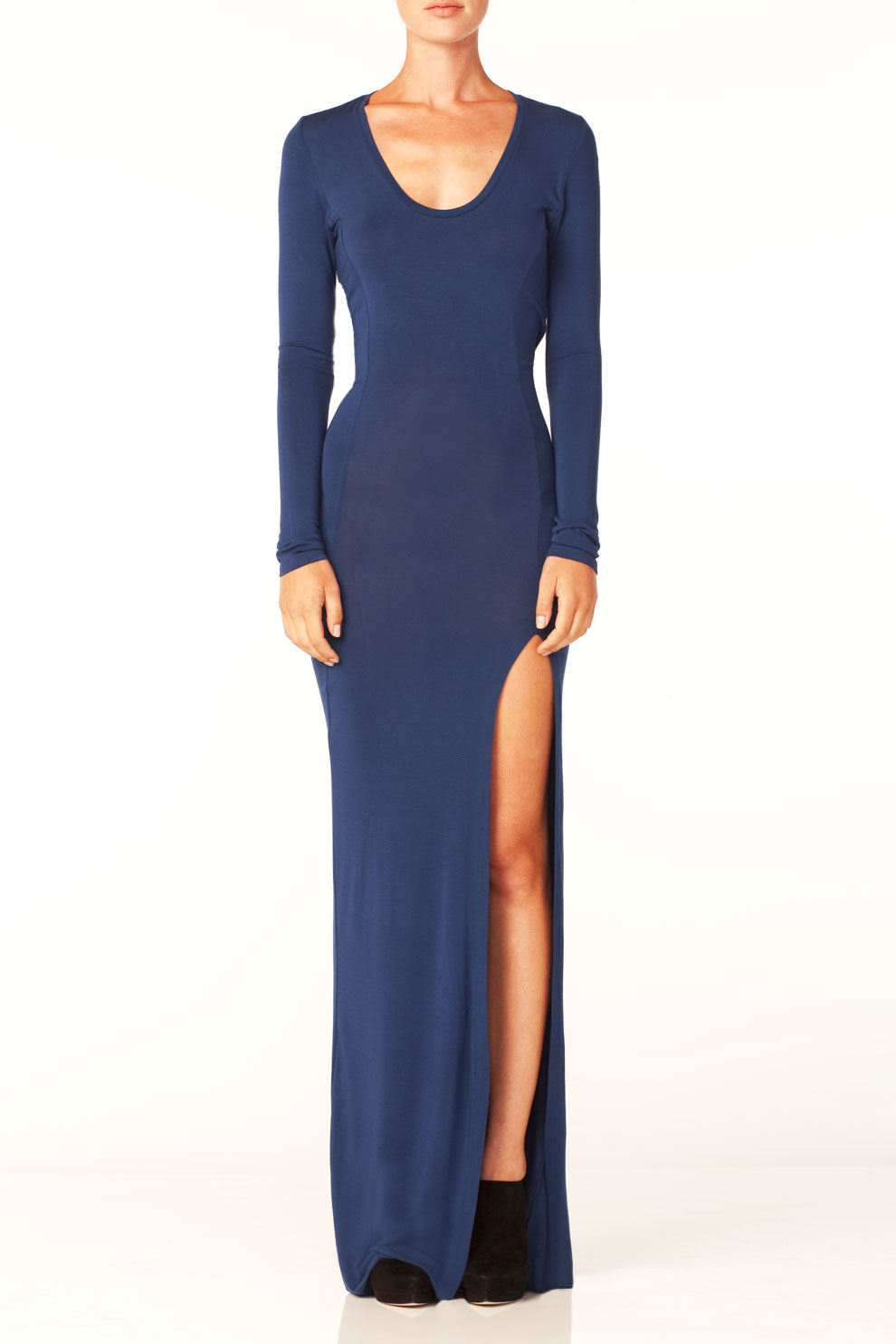 The only thing better than a maxi dress with a high slit is a figure fitting dress with a high slit.
10. Wrap dress with slit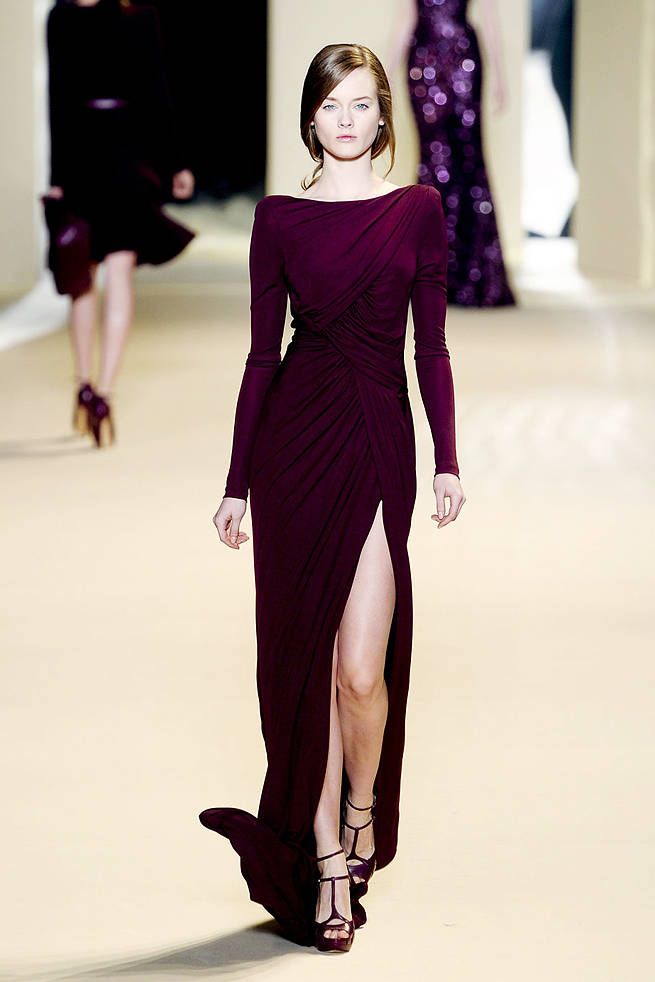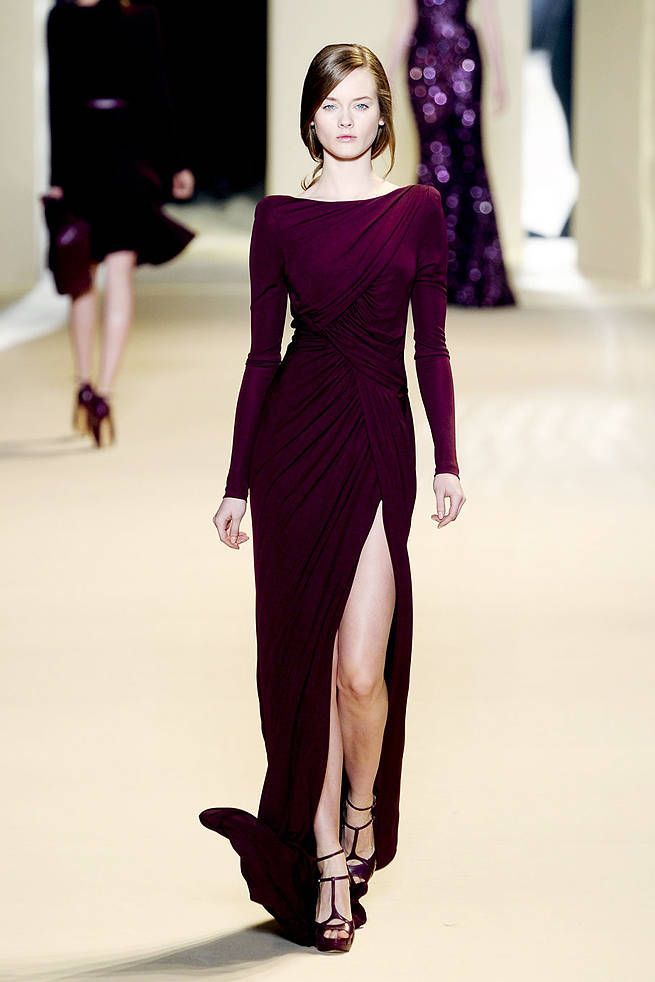 If your tummy area is not as flat as you'd like it to be, look for the kind of dress that has some ruching in the abdominal area. There are a lot of wrap dresses that come with this kind of detailing.
11. Skirt with "zipper slit"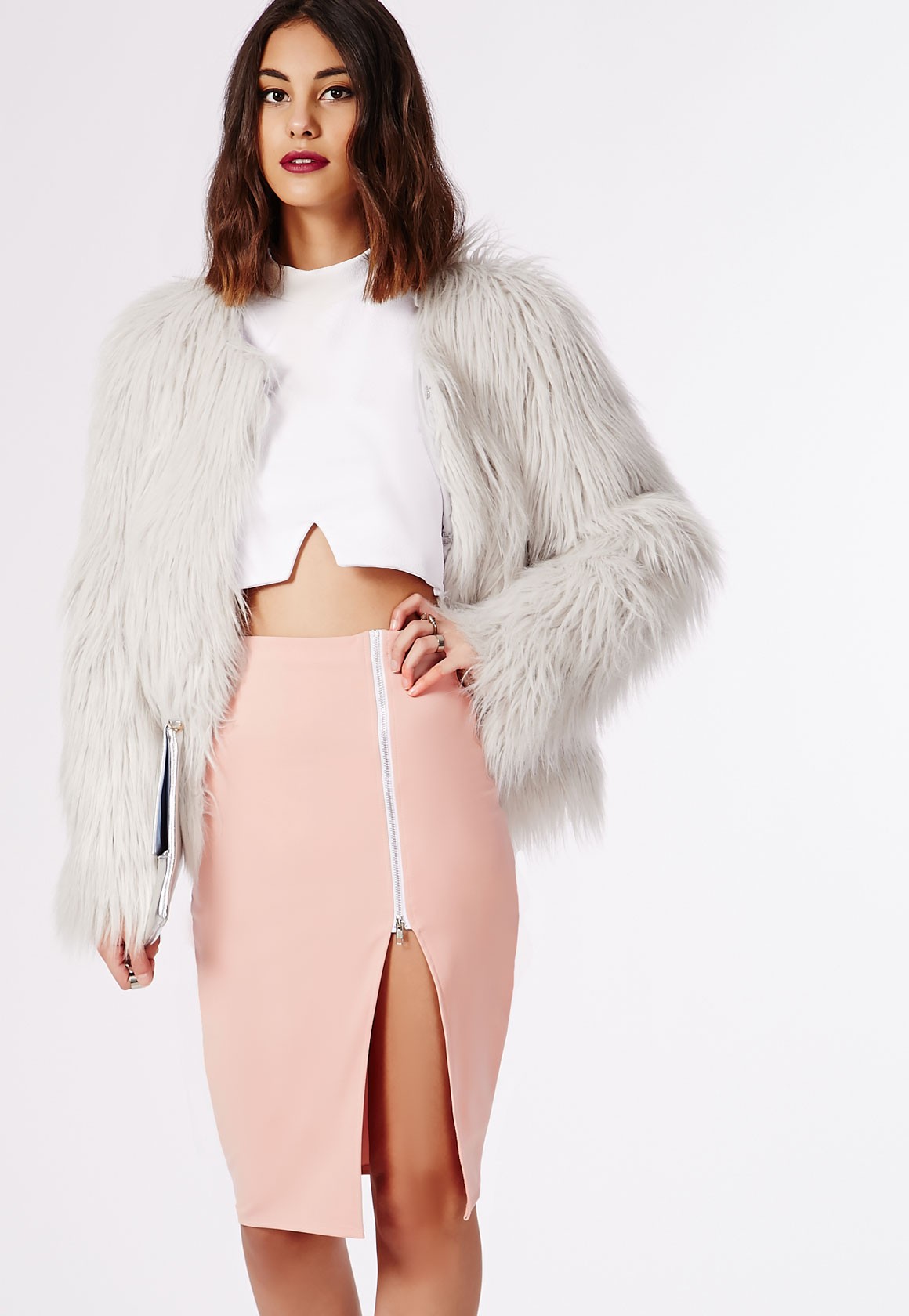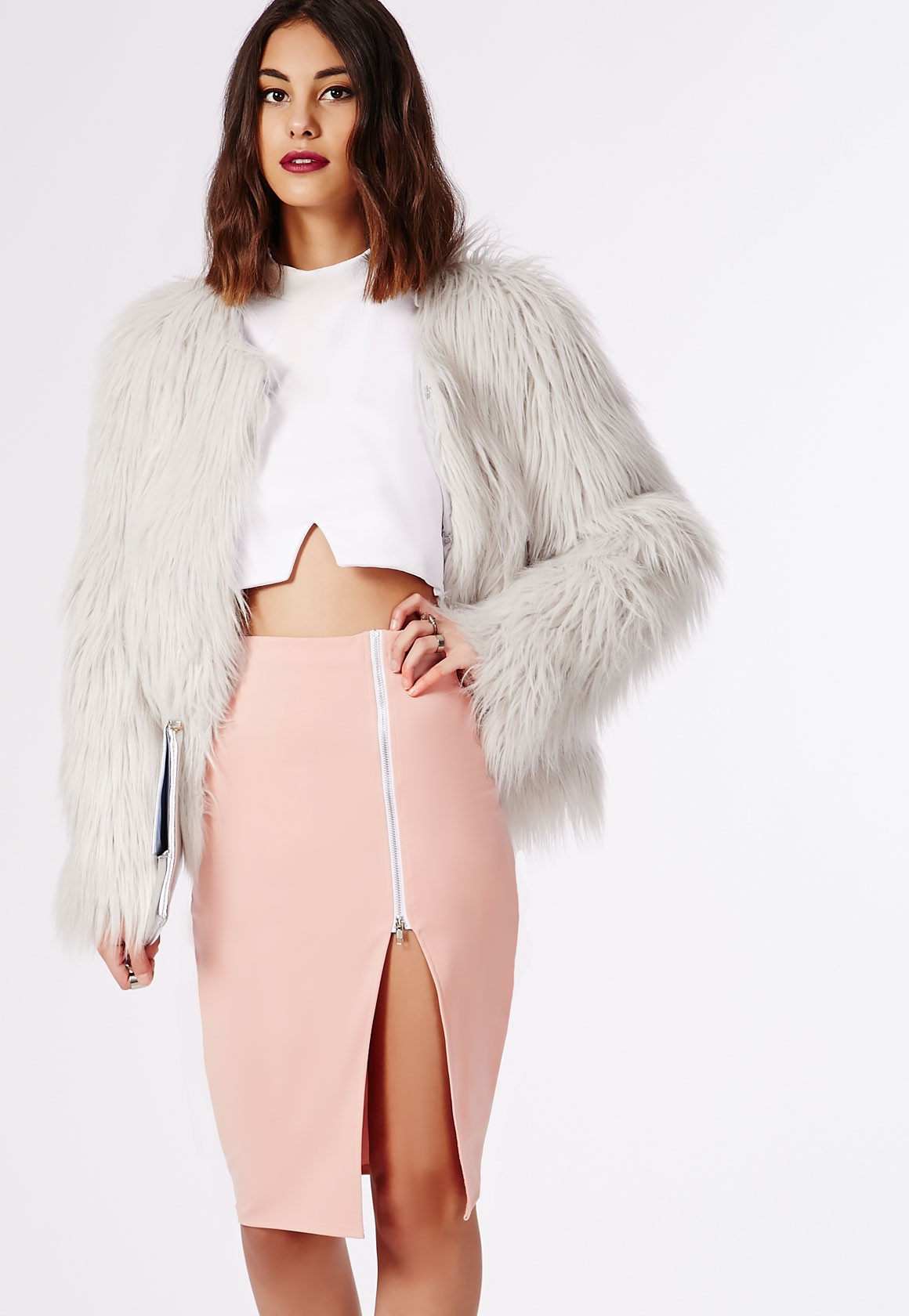 Here's a pencil dress with a zipper slit. It's a pretty sexy look, right? We agree.
12. Dress with button-making slit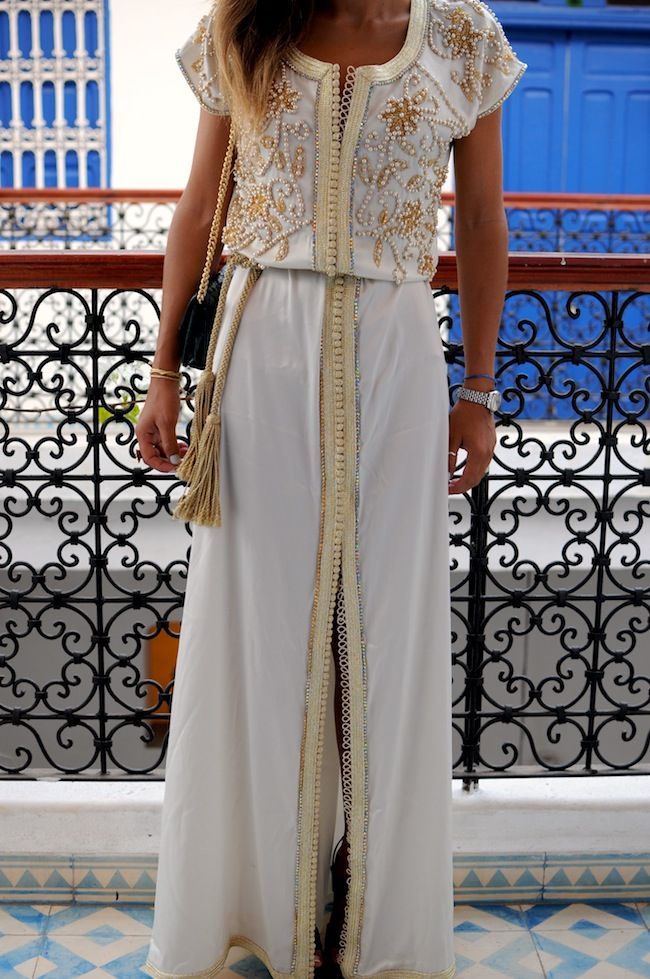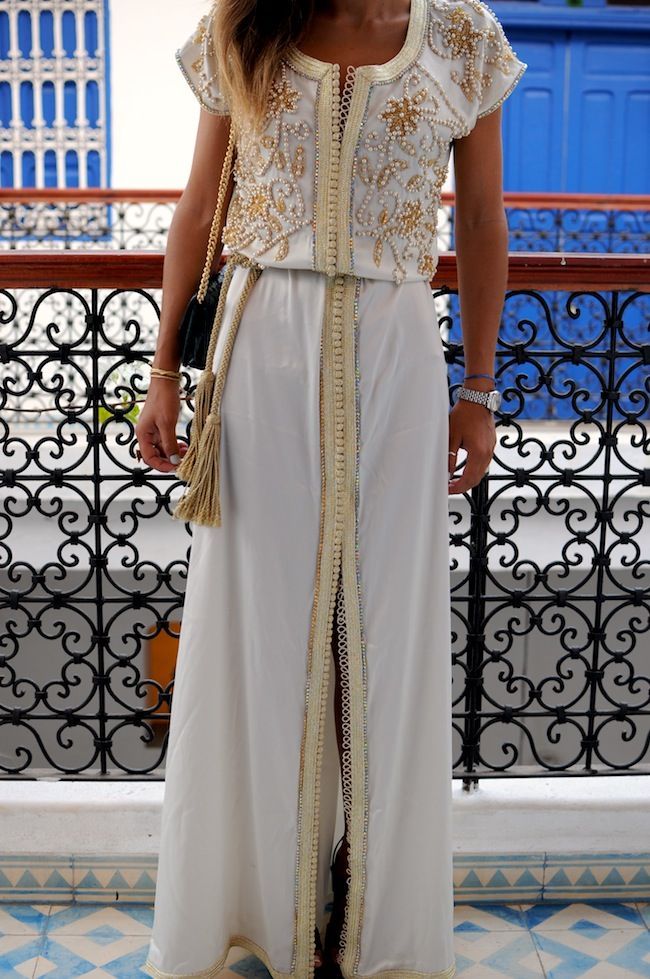 There are some outfits where you can "control the slit" by unbuttoning a dress as low or high as you'd like.
13. Maxi dress with back slit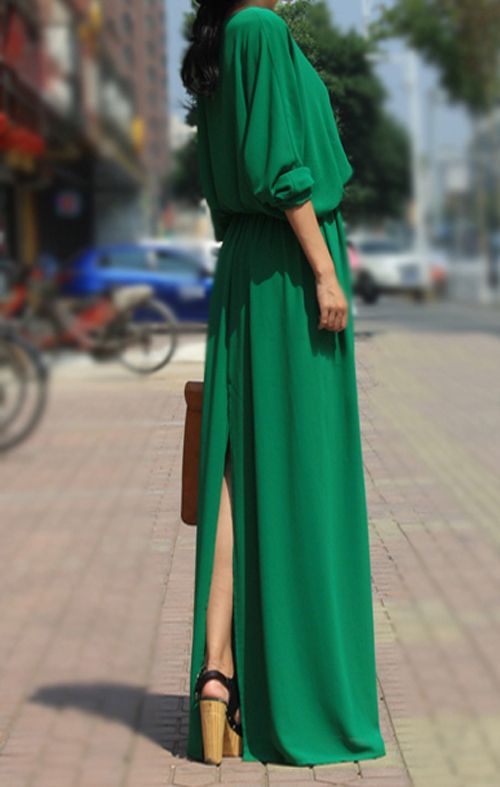 Don't wanna show off the front of your legs? How about the back instead in a maxi dress like this one?
14. Pants with ankle slits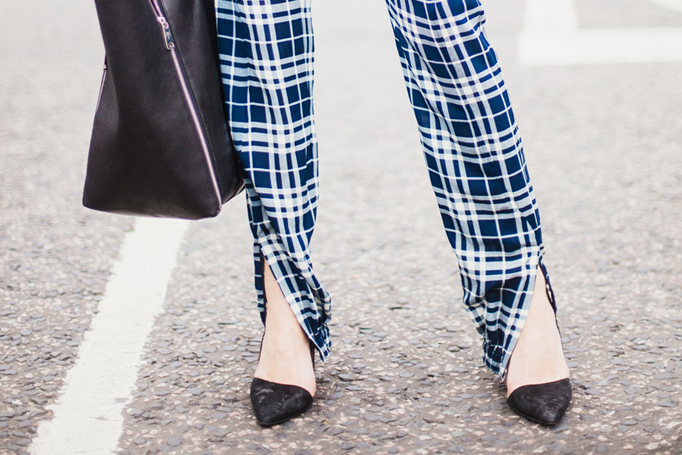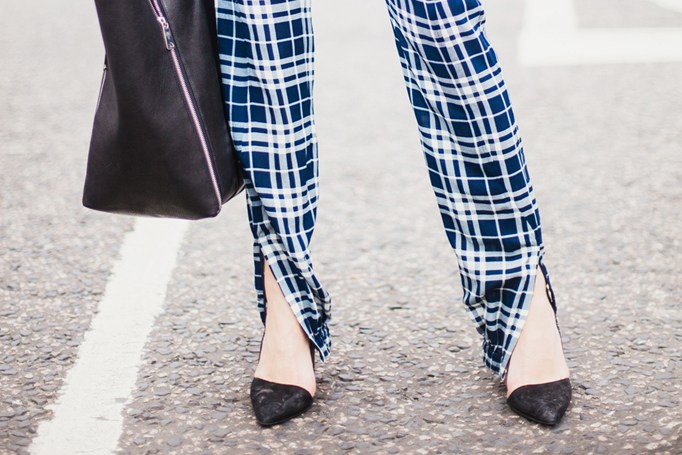 This is cute and different! Pants with ankle slits. Just make sure to not wear boots with these. It will take away from some of its charm.
15. Pleated dress with side slit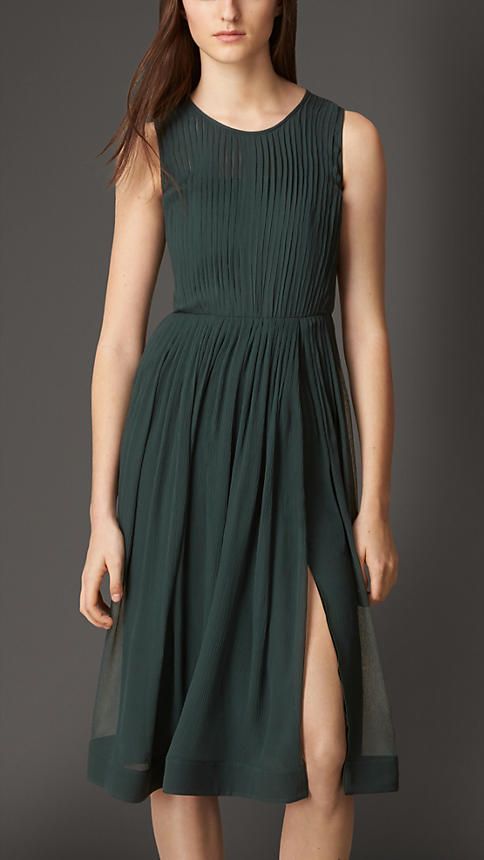 Here's a sweet dress. One that has lots of pleats and yes a slit on the side too!
16. Long sheer top with two side slits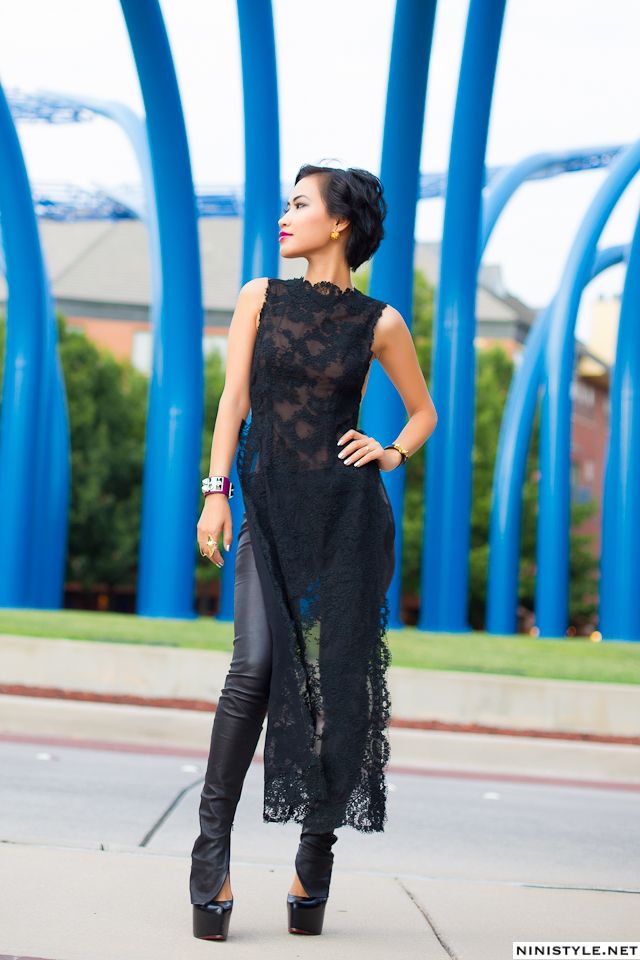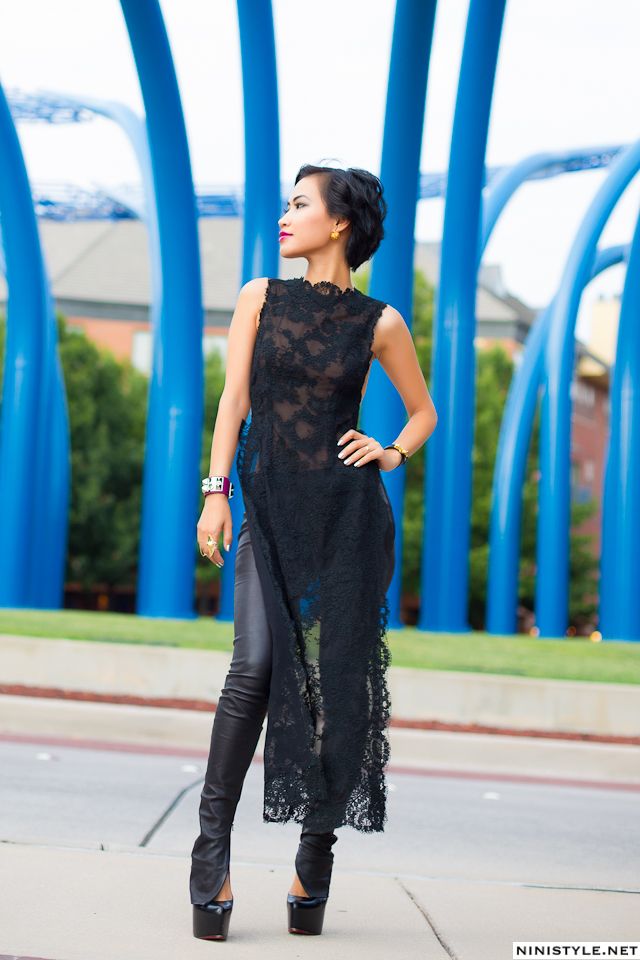 Are you as in love with this look as we are? The lace, the sheerness, the leather pants and platform shoes—it's a complete outfit.
17. Spaghetti strap maxi dress with slit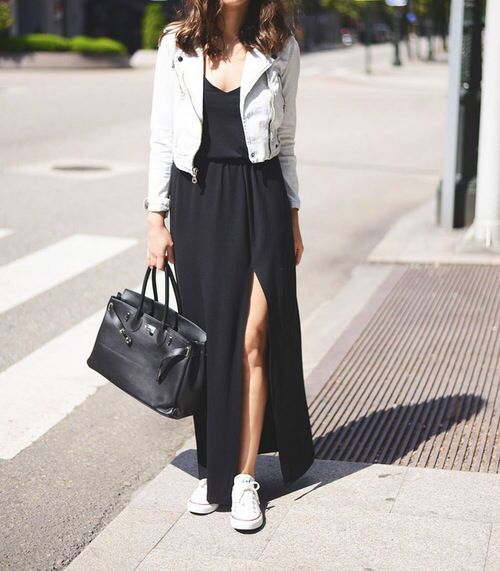 If you happen to have a maxi dress with a spaghetti strap, don't retire it until summer. Just throw on a jacket over it.
18. Sleeveless button down shirt with side slits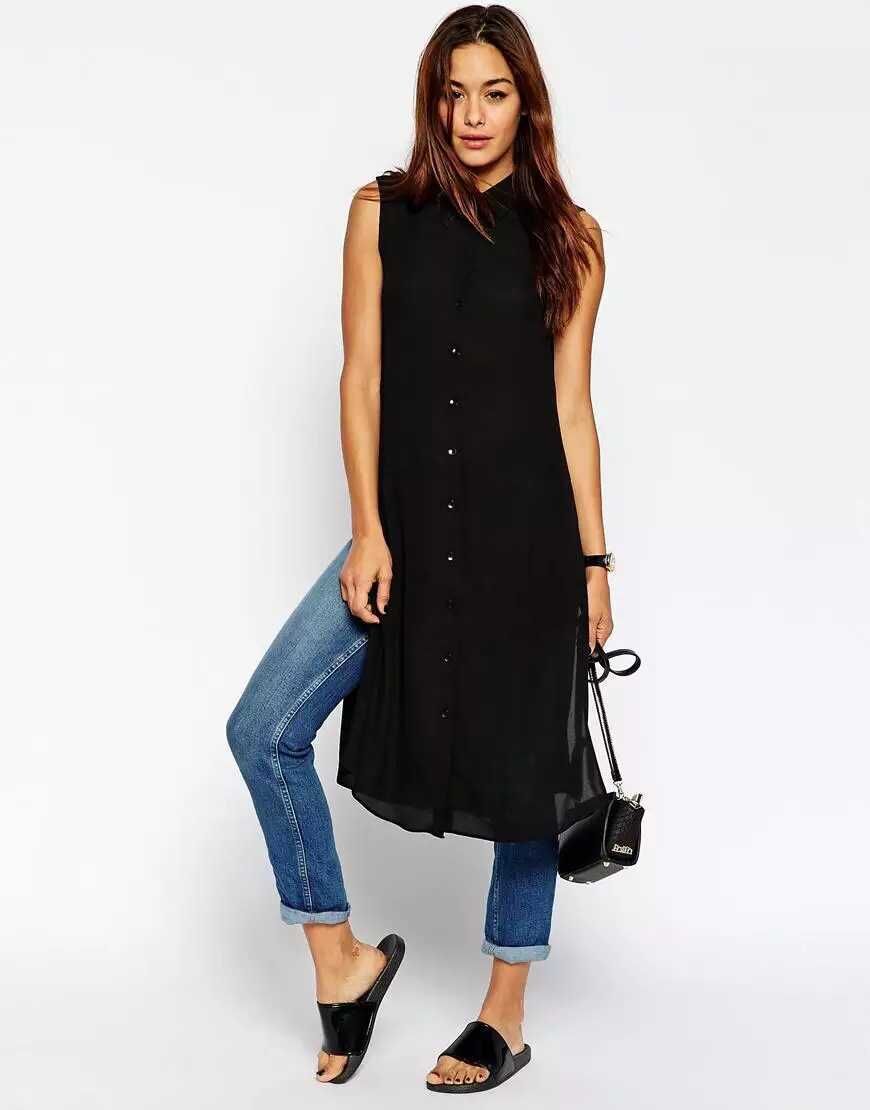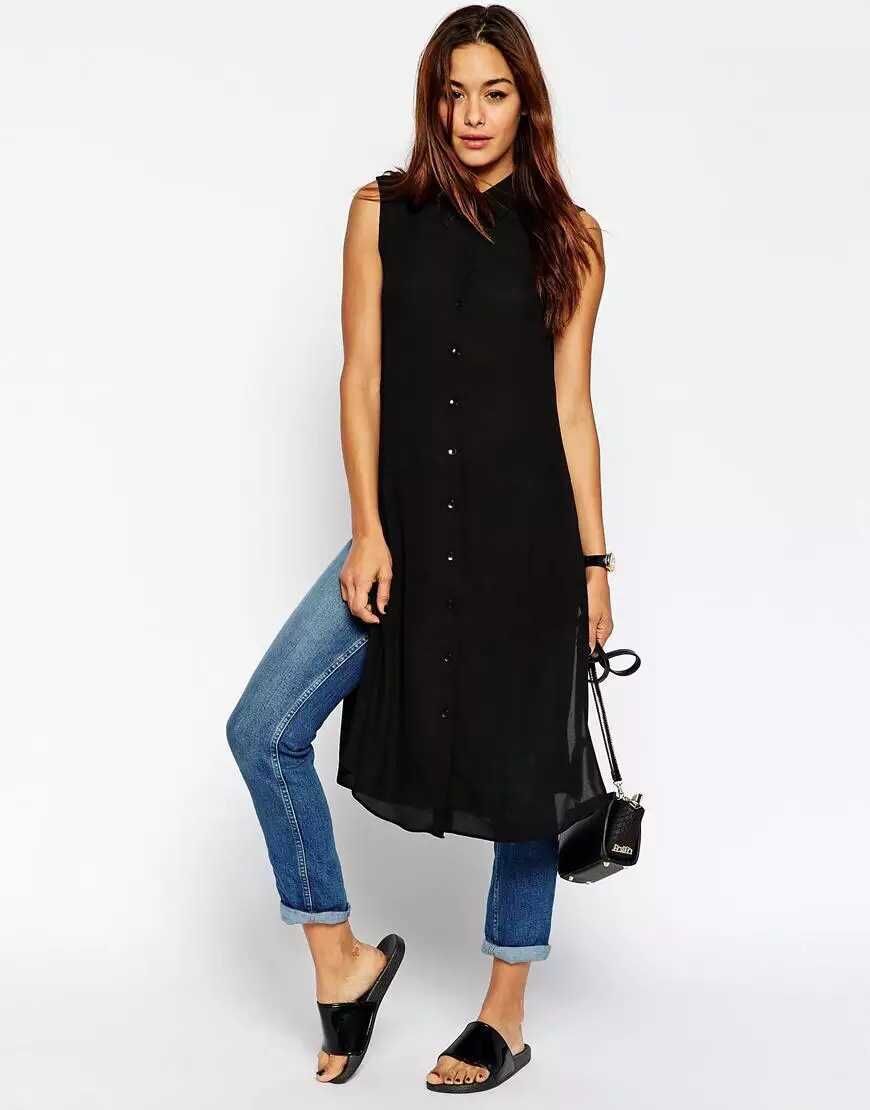 This is basically another version of the long lace shirt with the side slits that we already showed you. This is what we recommend on the more casual days.
19. Patterned skirt with high slit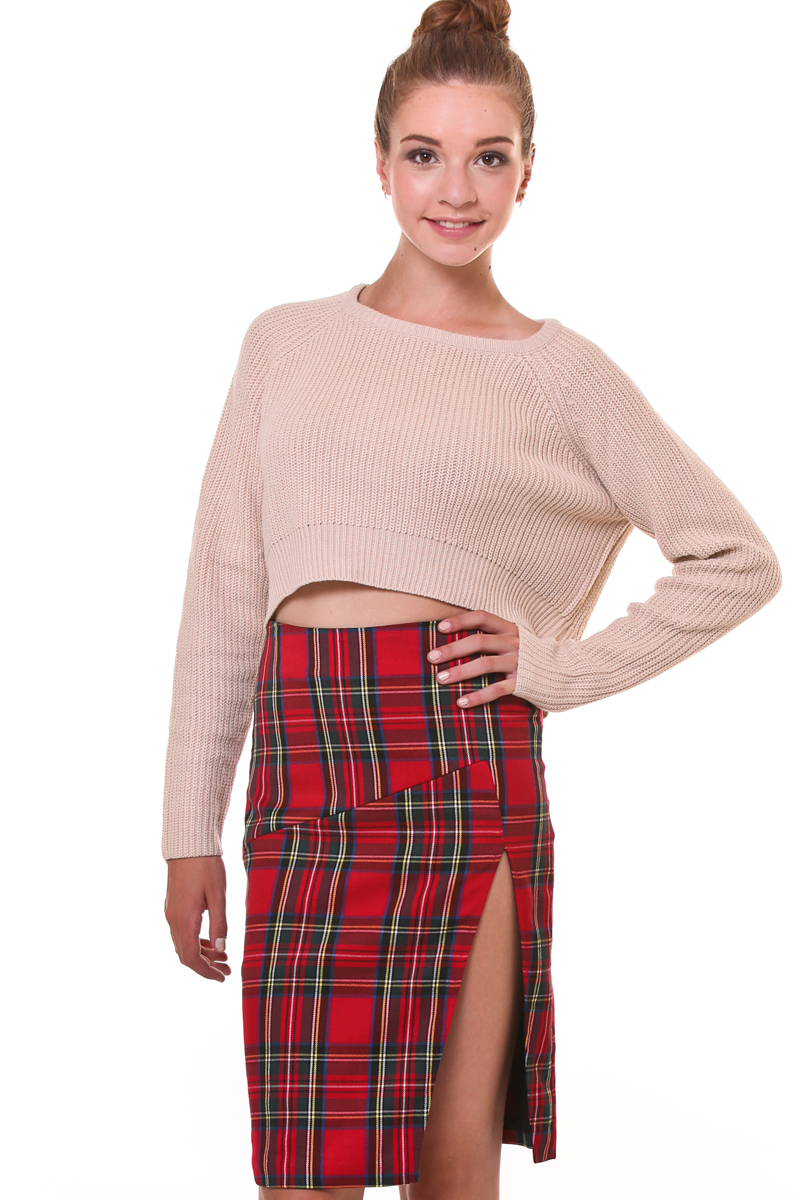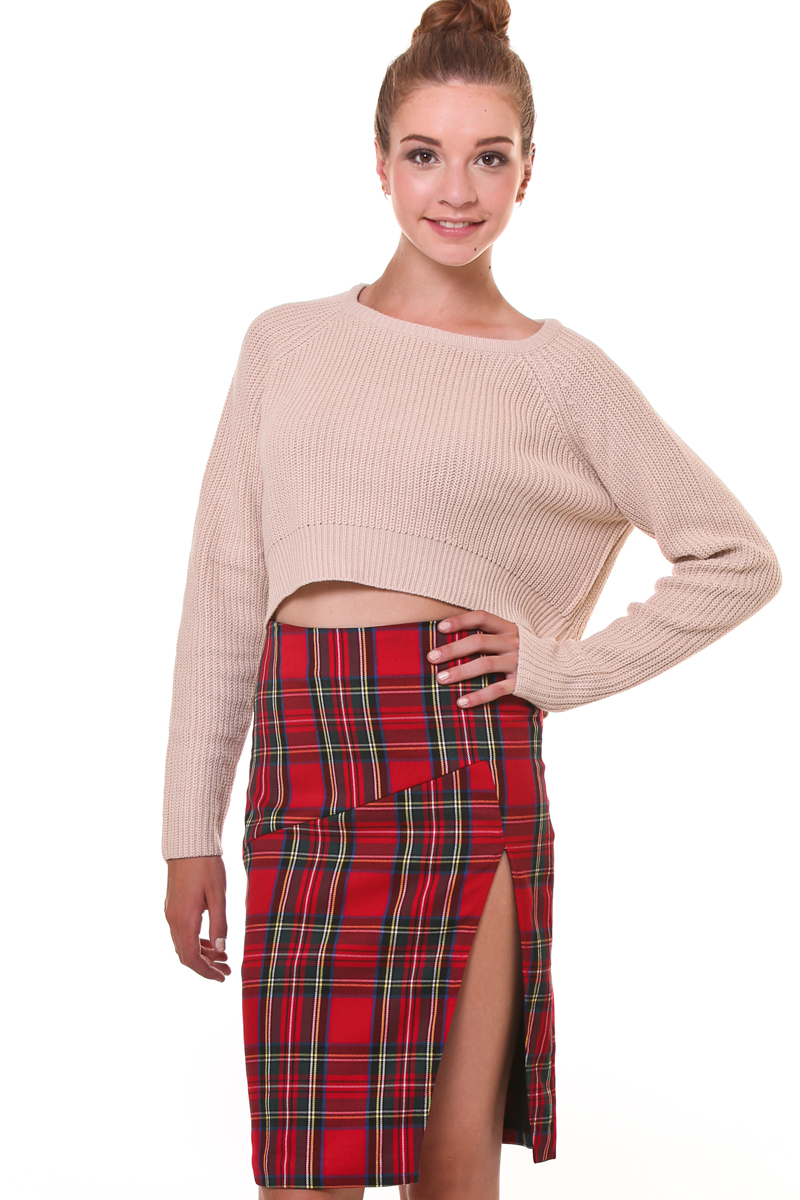 Plaid is popular this fall. So you certainly can't go wrong with a pencil skirt in this pattern. Don't forget the high slit, though.
20. Dress with a cover skirt and slit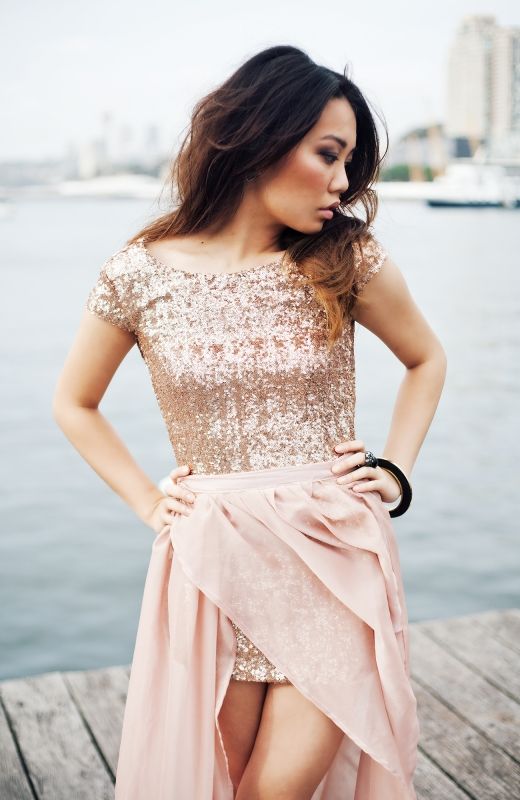 What a unique, sexy and elegant kind of look. Sure you could wear the sequin mini dress alone but it's so much more extravagant with a sheer cover skirt that has a slit.
21. Long sleeve shirt with a side slit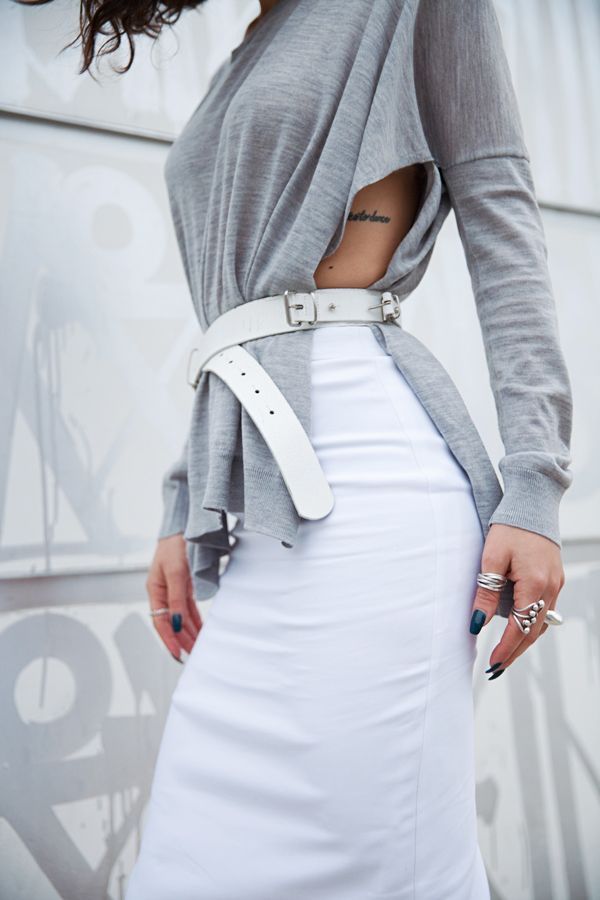 Love the shirt! Love the belt and skirt. Even love the tattoo! Yeah, if you don't want to show off your legs, at least consider going with a look like this!