As days becoming hotter and hotter, the top bun hairstyles have gained more popularity. The top bun hairstyles can not only make you feel much cooler but also keep you chic. Actually, there are many ways to rock the top bun hairstyles. In today's post, we are going to show you 16 easy yet chic top bun hairstyles for summer. Check them out and have a try with the ones you love.
Half Top Bun for Summer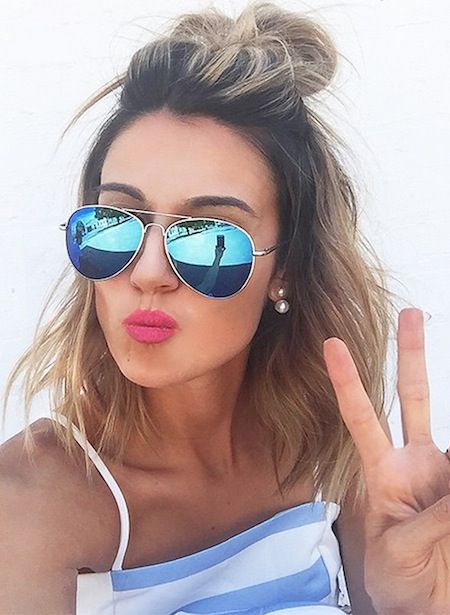 The half top bun has been popular for some time. It's an easy to enhance the short hair. This hairstyle will look much more fashionable if you've got ombre hair.
Messy Top Bun Hairstyle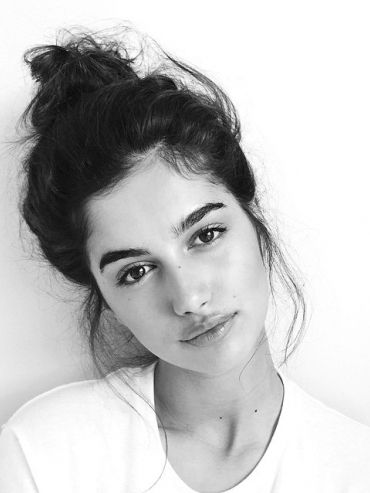 If your hair is long and black, you should style your hair in a messy way if you want to wear the top knot. The messy hair will make you look casual chic instead of dull and too serious.
Stylish Top Bun for Holiday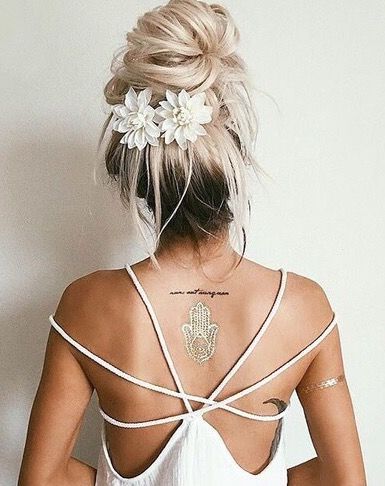 The top bun hairstyle is also fabulous for holidays. When you go for a holiday, you can do all your hair up into a casual bun. The bun can be teased loosely so that some volume can be created. Wearing one or two flowers will accent your holiday look and makes it more stylish.
Tight Top Knot for Women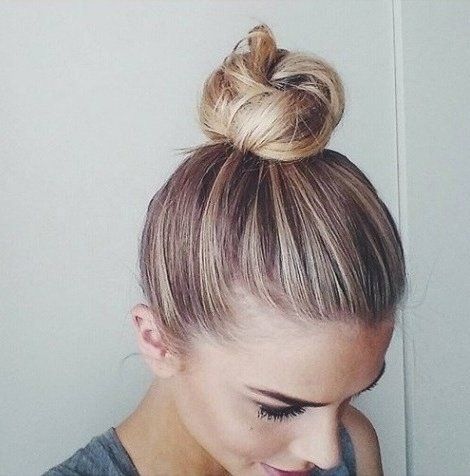 This top knot is tight and sleek. It is a cool hairstyle for the gym in summer. Besides, you will look effortless chic if you wear this hairstyle for work. It can go with any outfit.
Half Top Bun for Long Hair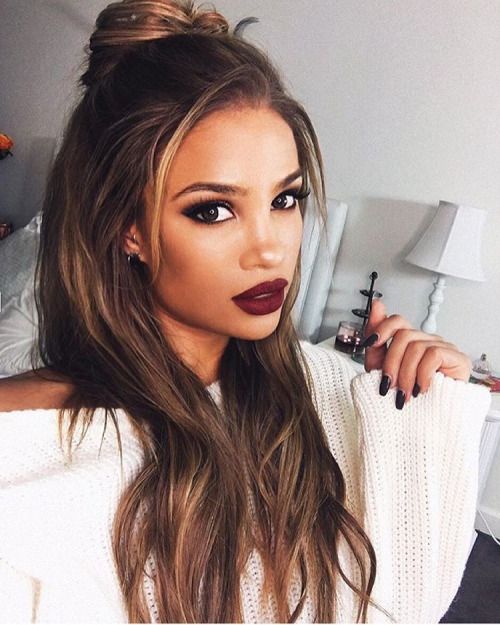 The half-up half-down hairstyle is quite feminine by itself. Among them, the half top knot is quite easy and cute. This half top knot makes the long straight hair stand out and it looks fabulous throughout the world.
Chic Top Knot Hairstyle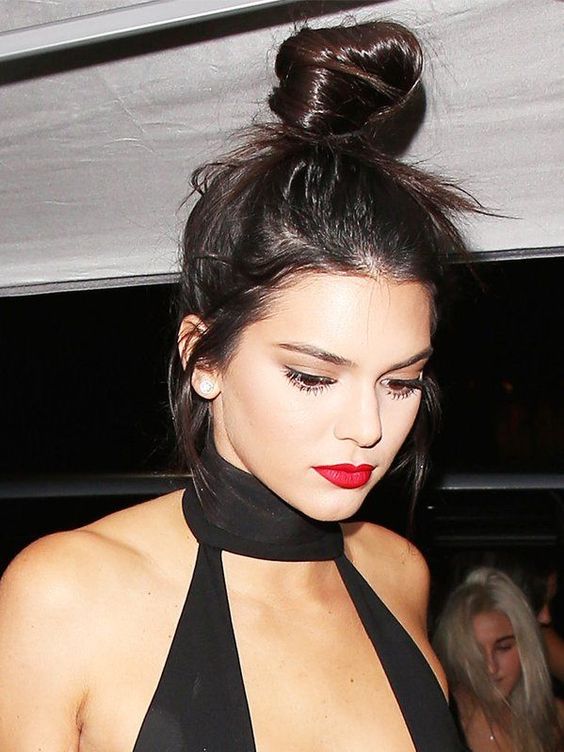 Don't you love this high top knot? Although it looks casual, it is really edgy chic. All of your ordinary outfit will be improved with such a chic top knot hairstyle. To get a faddish look, you should not miss this one.
Loose Top Knot Hairstyle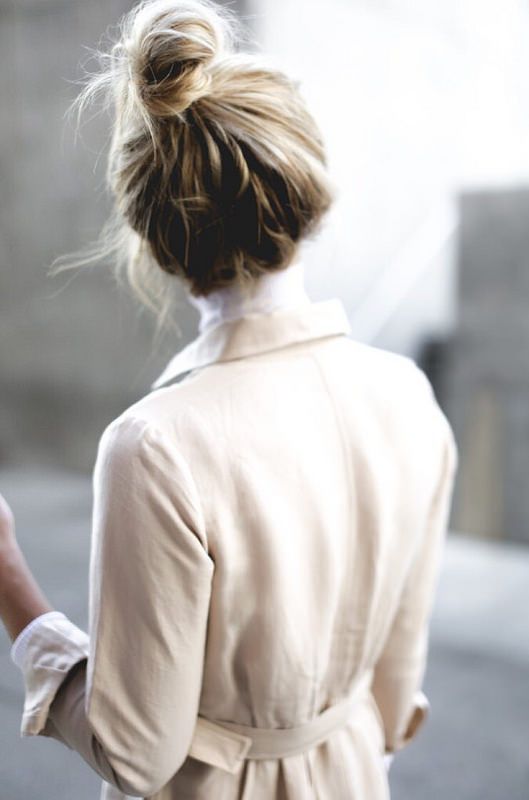 Make a top knot loosely and you will find your head has a better shape. What's more, your face will appear smaller because of this fluffy hairstyle.
Stylish Top Bun Hairstyle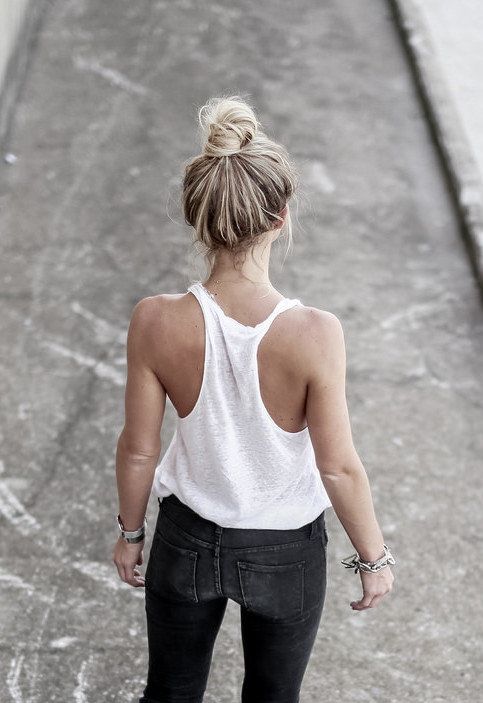 If you don't want to cut your pretty long hair but feel hot in the scorching summer, the top bun will work for you. The loose top knot is suitable for every woman. Plus, it can make women look much younger and more adorable.
Braided Half Top Knot Hairstyle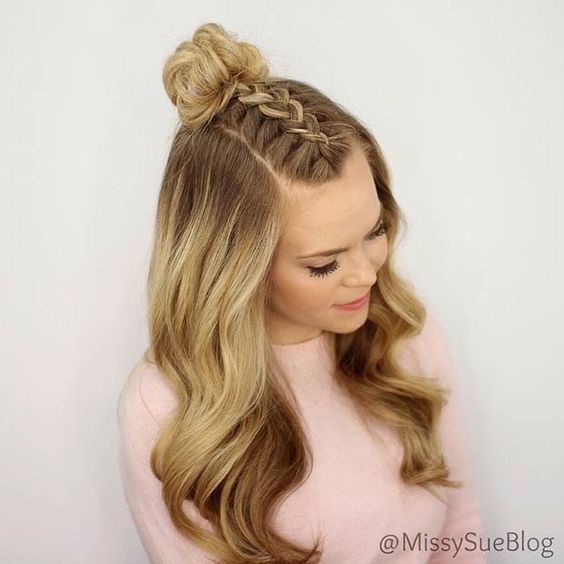 Have you ever made your half top knot with braids? It just looks amazing. This hair idea looks fantastic on omen with thick hair.
Top Bun Hairstyle Tutorial
If you don't know how to get a voguish top bun instead of an ugly one, just follow this tutorial. It will teach you how to achieve a chic top bun.
Loose Top Bun for Ash Blonde Hair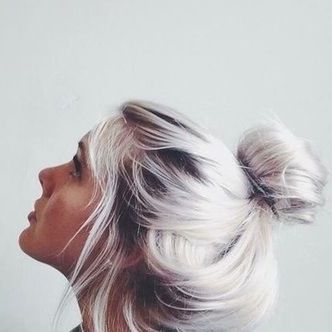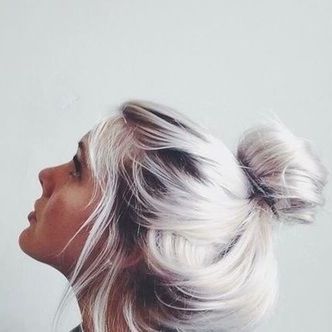 When you change your hair color, your hair look will be totally different. Take a look at this picture. The loose top bun is effortless trendy thanks to the ash blonde hair color. This is an edgy hair look for younger women to try.