When summer comes, shorts and skirts are quite common to see on the street. They are cool to wear and they can bring you an effortless chic look at the same time. In this post, we would like to show you 16 casual chic outfits for summer. Stay here and check out how the shorts and skirts can enhance your look.
Denim Shorts with Off-the-Shoulder Top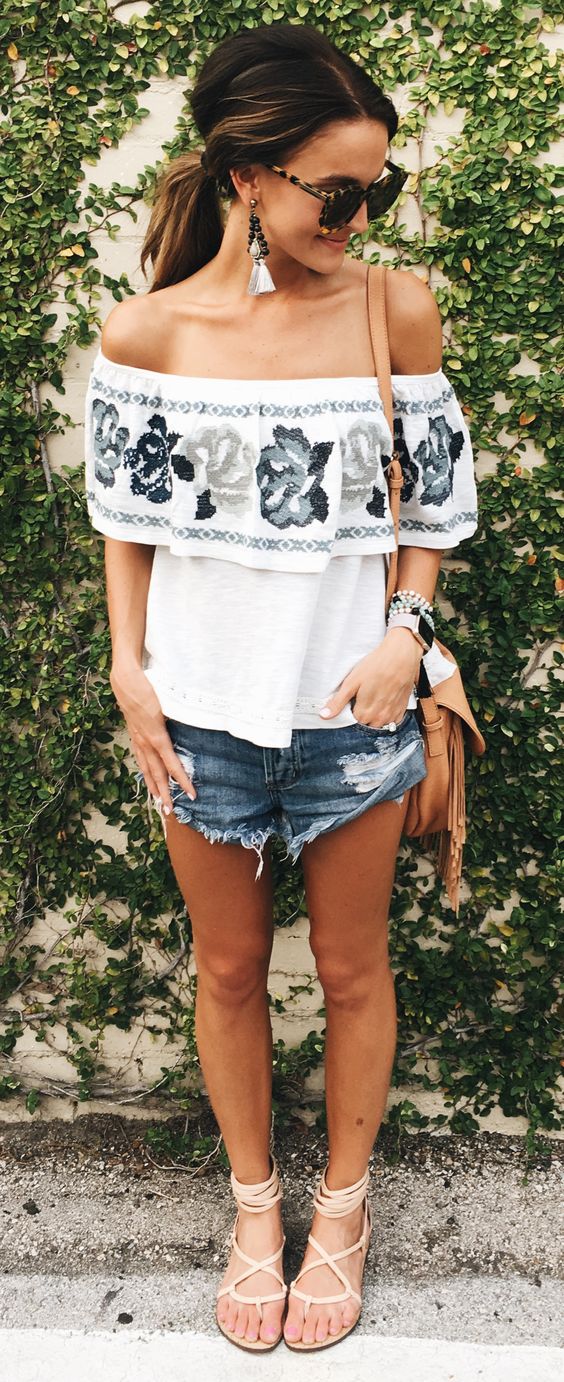 The denim shorts are quite popular in summer. They can match all kinds of tops. You can wear your denim shorts with an off-the-shoulder blouse and a pair of strap sandals. Thus, you can get an effortless chic look for summer.
All White Outfit with Lace Skirt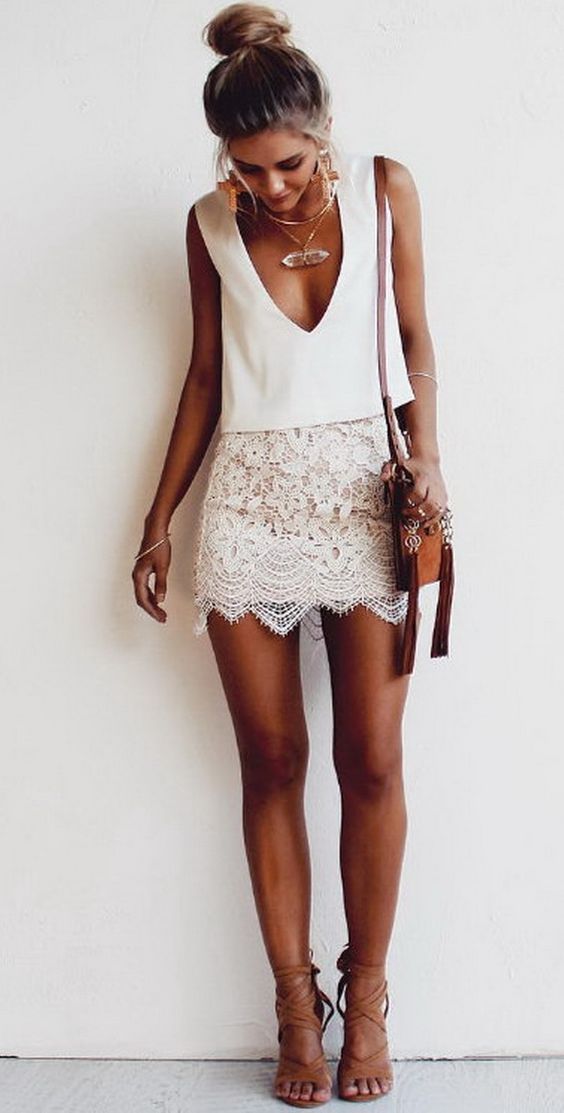 All white outfits are fabulous throughout the year. To get a more stylish all white outfit, you can pick out a V-neck crop top and then pair it with a white lace skirt. This outfit is quite feminine for all women to try.
Black and White Outfit Idea

Inspired by this picture, you can go for a neutral black and white outfit. The black jeans can make your legs look slimmer and longer while the white top makes this simple outfit more stylish.
Denim Rompers Outfit for Summer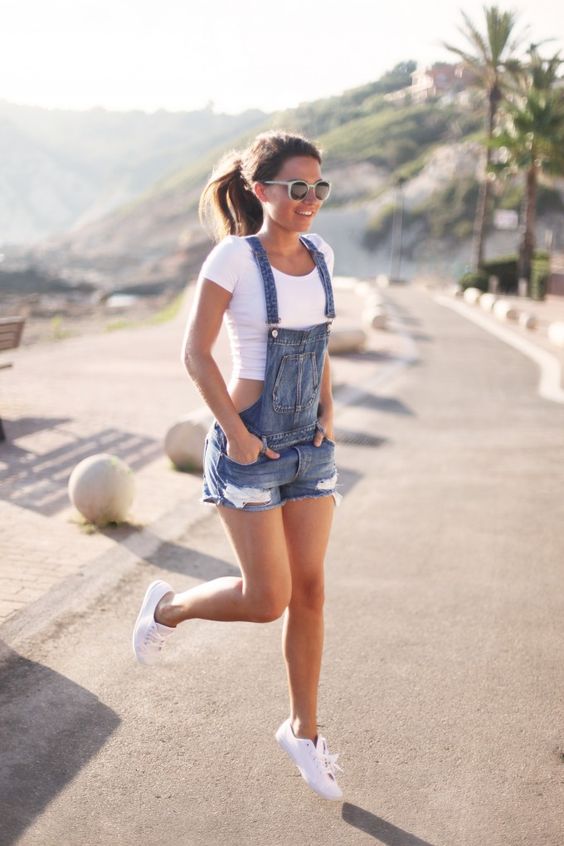 The denim rompers will make you at least 7 years younger. Things will become better if you wear it together with white tee and white sneakers. This outfit is stylish enough for all casual occasions.
Blue and White Stripe Dress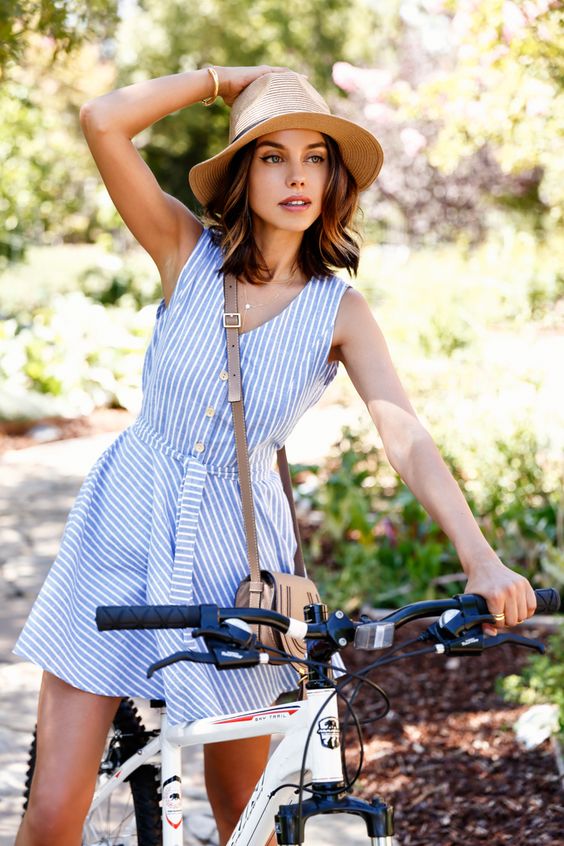 Strips are timeless fashion elements. Among all the stripes, the blue and white stripes are the most popular this year. You can wear such a simple dress for every occasion. It will make you look stylish and more youthful.
Fashionable Striped Dress Outfit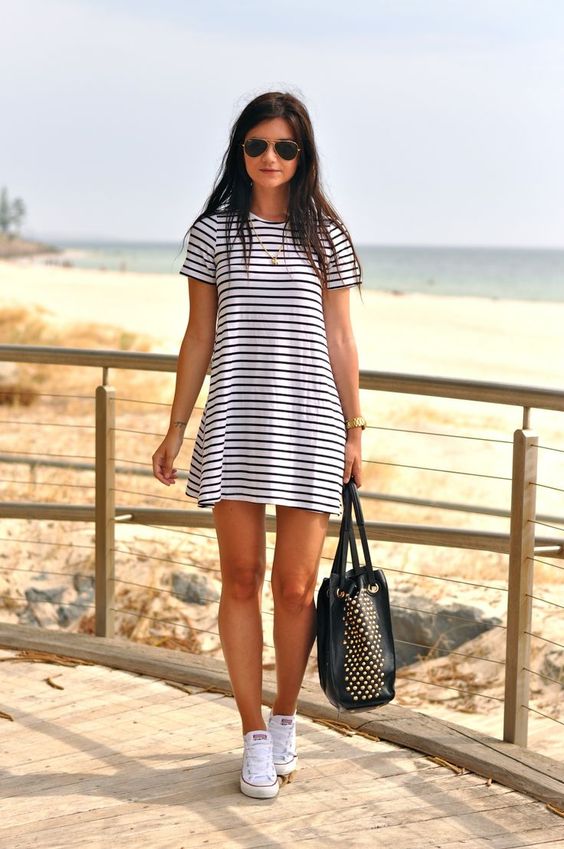 The black and white stripes are classy and timelss. All women can pull them off. Take out your striped dress and put it on. You can wear it with the sneakers for a chic and comfortable summer look.
Printed Skirt Outfit for Summer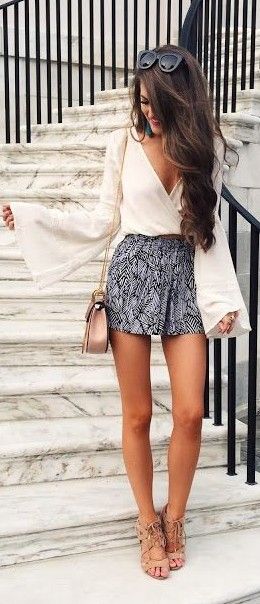 To get a sexy look, just copy this outfit idea. The printed skirts are wildly chic while the white top adds more femininity to the overall look with the flared sleeves.
Stylish Denim Shorts Outfit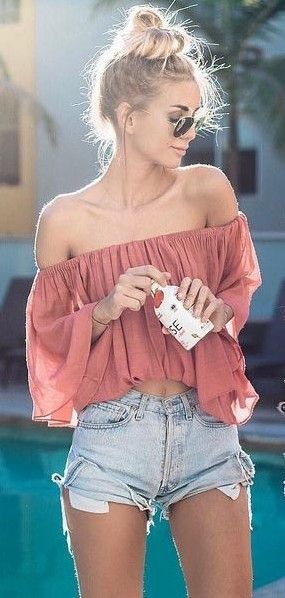 A chiffon blouse is amazing for summer. If you happen to have a chiffon blouse with an off-the-shoulder design, you can follow the picture. Wear yours with the denim shorts, and you will be the same fashionable.
Chic Little Black Dress Outfit

How can you spend your summer without a little black dress? The little black dress will give you the best look with the least effort.
Plaid Shirt Outfit with Denim Shorts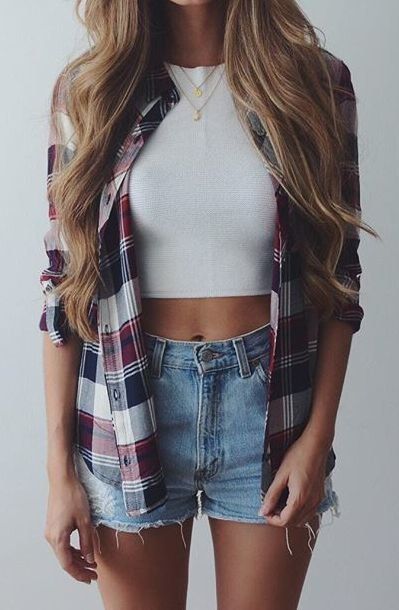 Laying an over-size shirt over your crop top is an easy way to enhance your outfit look. The plaid shirt is great for young women.
Striped Shirt with Black Shorts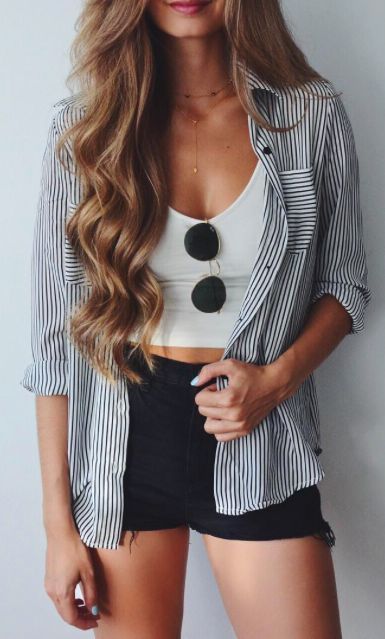 Black shorts and white crop top look fantastic in an effortless way. Plus, the striped shirt makes this outfit more suitable for mature women.
White Crop Top with Floral Skirt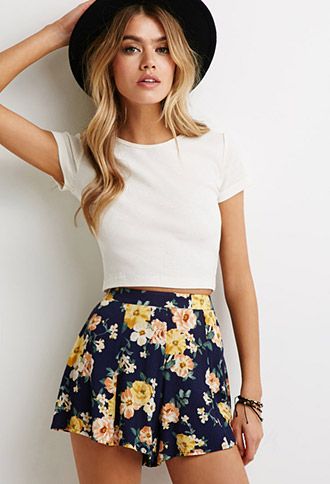 If you have a white crop top, just wear it with a floral skirt or the floral Shorts. You can get a super stylish outfit wherever you go in this way.
White Ripped Jeans with Sneakers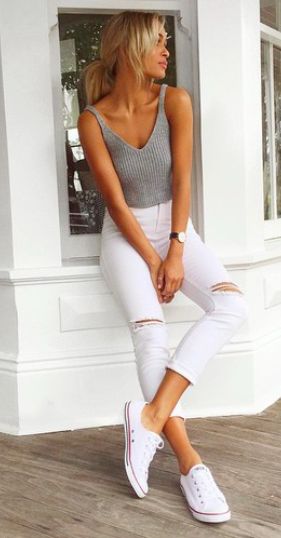 The white ripped jeans are quite fashionable, especially when you pair it with white sneakers. This is a comfy and chic outfit for summer.
Casual Black and White Outfit Idea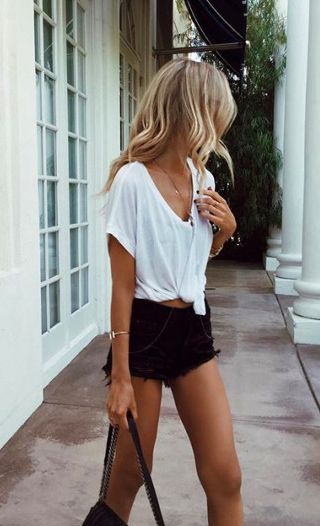 The black and white outfits will never be wrong. Here is a chic combination of the black and white outfit. A simple white tee and a pair of black shorts are chic enough for all informal occasions.
Denim Jeans with Pink Top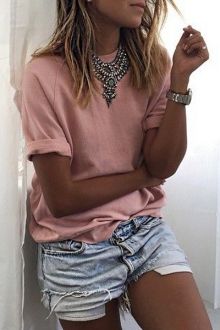 The pink Tee and the used denim shorts work together to make a casual chic outfit. You can wear some stunning accessories to upgrade your look.
Printed Tee with
Embroidered

Denim Jeans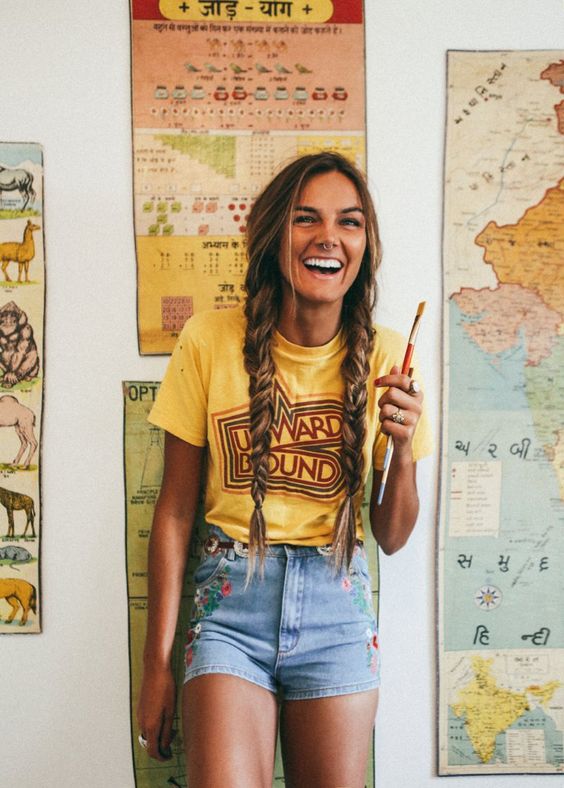 The embroidered denim shorts are stylish enough to complete any outfit look. When you pair it with a bright colored T-shirt, you will get a more fashionable outfit look.