With all of its warm weather and sunshine, summer is a great time of year to do lots of entertaining whether it's an afternoon barbeque or an evening different party. Or a summertime brunch.
Brunches are awesome because you can serve up all kinds of breakfast foods with even a couple of lunch items mixed in between. Plus, you can host one at a time of day before the temperatures get too hot.
If you've been thinking about hosting a brunch and it's your first time, no worries. This feature will offer up a few ideas that will have you getting nothing but compliments followed by "So, when are you planning on throwing another (summertime) brunch?"
Use bright colors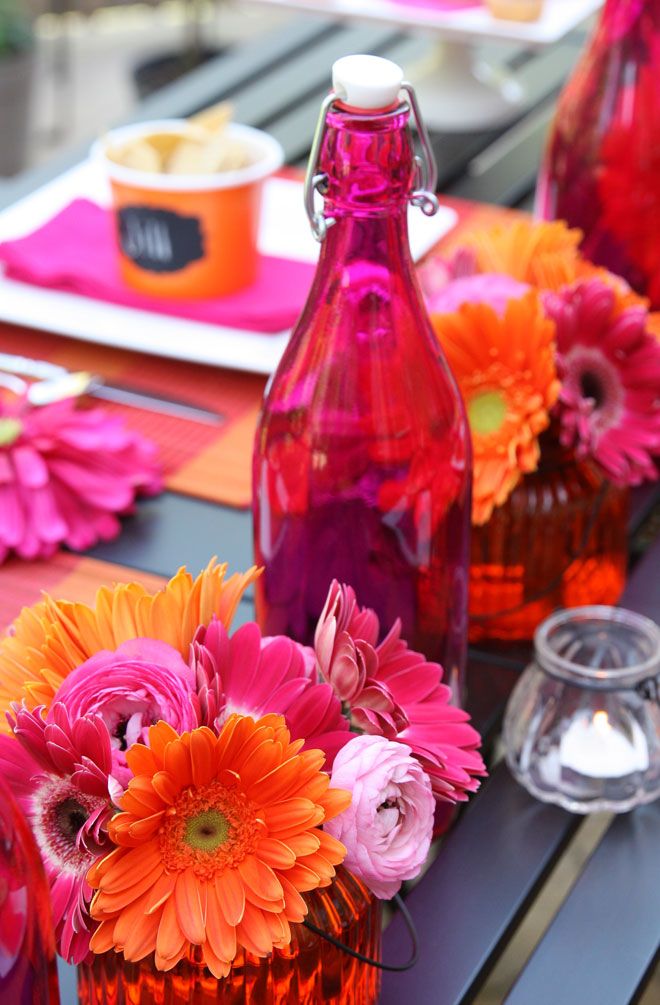 The summer is a festive time. This means that you can never use too much color. And if you go with some bright and beautiful Gerber daisies like these, you'll actually be doing your part to purify the air. A win/win.
Design your own fruit and flower centerpieces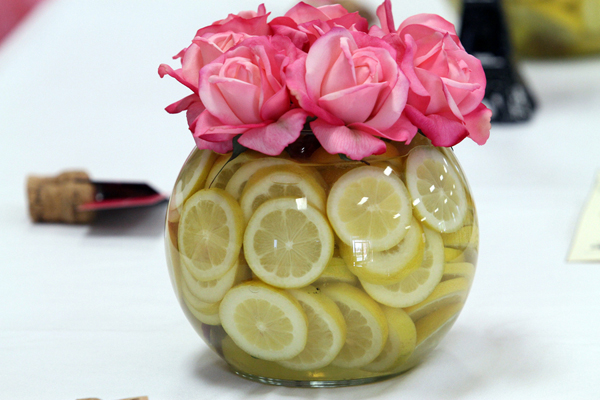 If you want everyone to sit together at a table, you're going to need some centerpieces. Citrus slices in the bowl and flower up top are the ideal summer mash-up combination.
Put some candles in cheese graters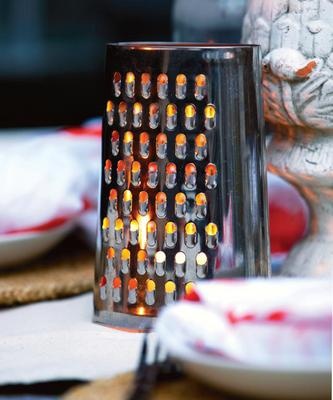 Candles are used to provide a glow during the evenings. But if you use scented ones during the day, they can offer an aromatic scent. We think putting cheese graters over some tea light ones is a very unique idea.
Creatively display your utensils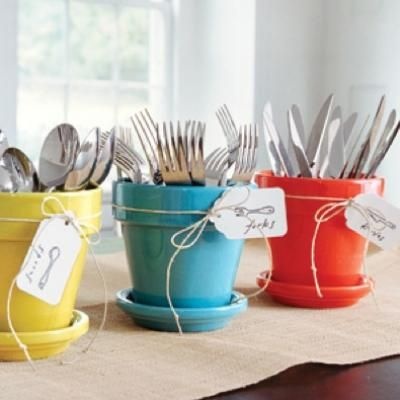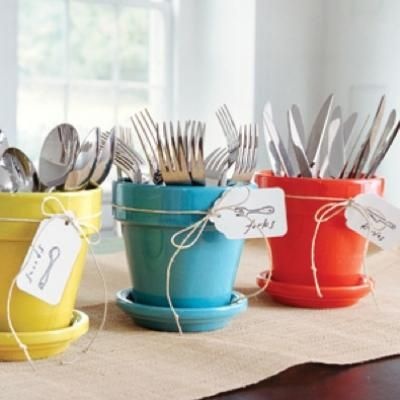 Everyone is going to need some utensils in order to enjoy all of the food that you've prepared. If you're going to serve everything buffet-style, putting spoons, forks and knives in plant holders is a really cute approach.
Try a fruit place card holder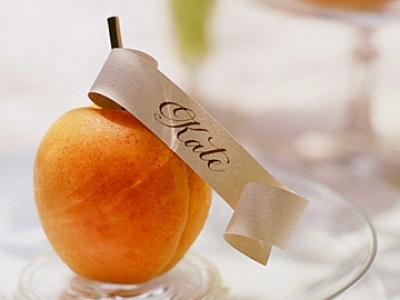 On the other hand, if everyone is going to have assigned seating, a fresh piece of fruit with their name on a piece of paper and then wrapped around the stem will be sure to put a smile on their faces.
Serve up some waffles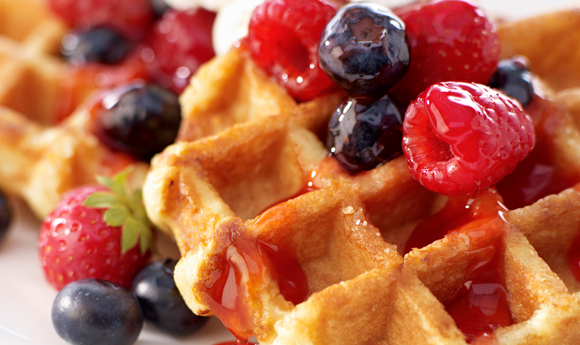 What would brunch be without some homemade waffles? Aside from maple syrup, have a few different kinds of berries that they can put over them.
Fry up some chicken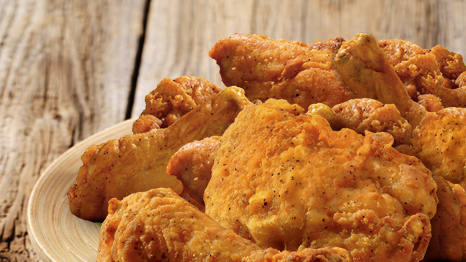 And why is fried chicken immediately following? If you've never had chicken and waffles before…you are missing out!
Make a mimosa bar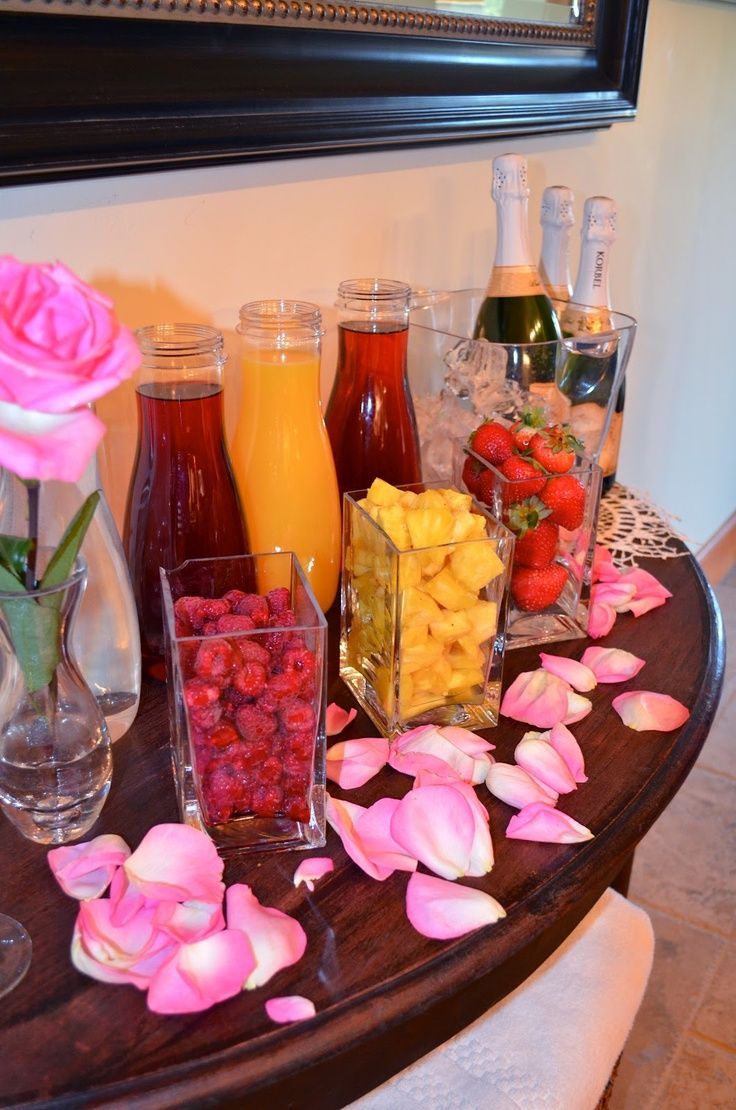 Mimosas are a traditional brunch drink. Our recommendation is to make a bar where people can make some with different flavors (in case they don't like orange juice).
Make a bit of salmon dip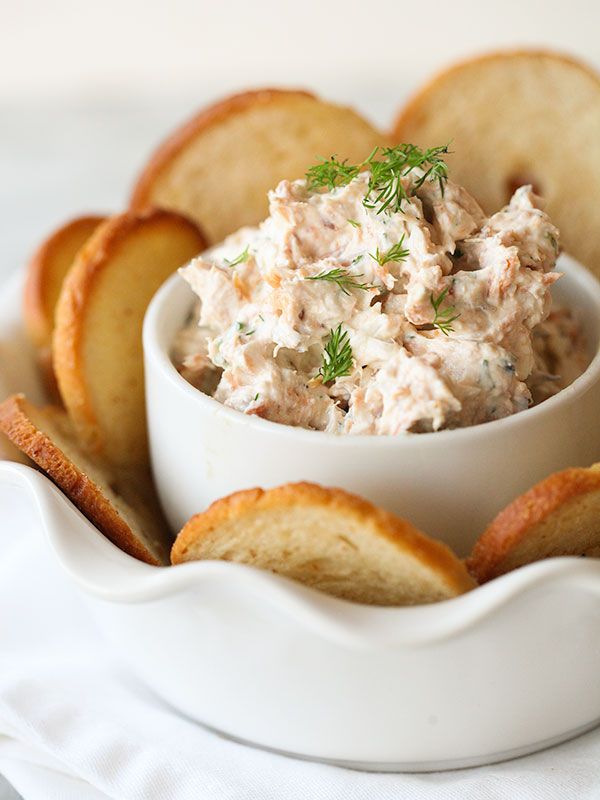 Remember that brunch means that you can serve breakfast and lunch foods. So, if you love salmon, you can serve it whole or as a dip along with some sourdough pieces of bread.
Have ready-made drinks in mason jars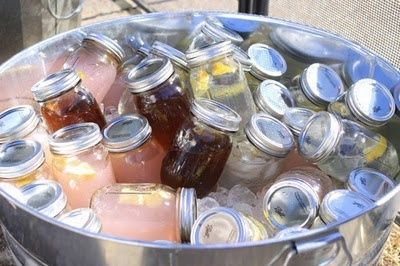 This is a really neat idea for a hot summer's day. Buy a big tin tub, fill it up with ice and then place some ready-made drinks in covered mason jars into it. That way, the drinks will stay cool the entire brunch time.
Offer some fruit, marshmallow and brownie kabobs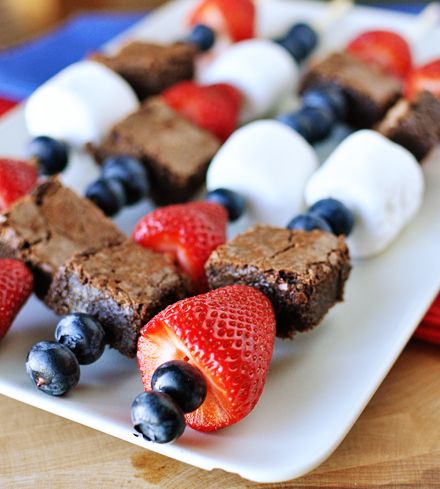 Fruit kabobs are always a big hit. Only instead of all fruit, add some marshmallows and brownie pieces. If kids are coming, they will absolutely love it!
Create an omelet bar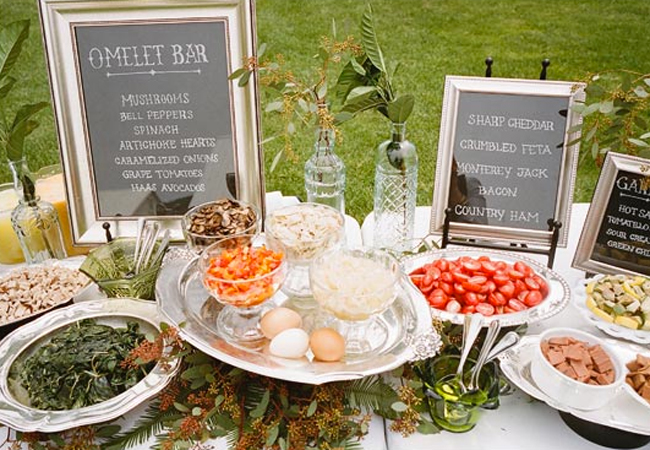 Another thing that folks are going to look for is an omelet bar. So, try not to disappoint them.
Make your own fruit tea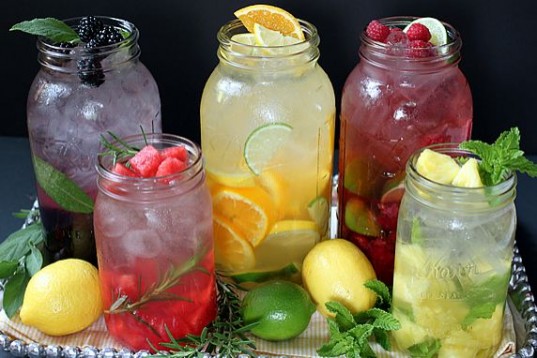 Is there anything that says "summer" quite like a tall glass of sweet tea? Add a twist by making some fruit tea in flavors such as blackberry and watermelon.
Bake a quiche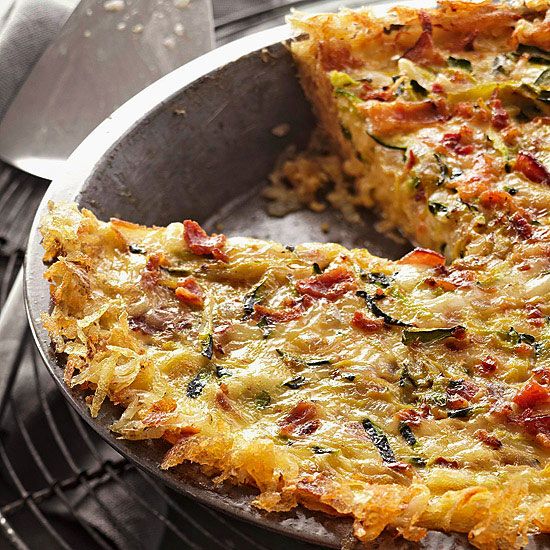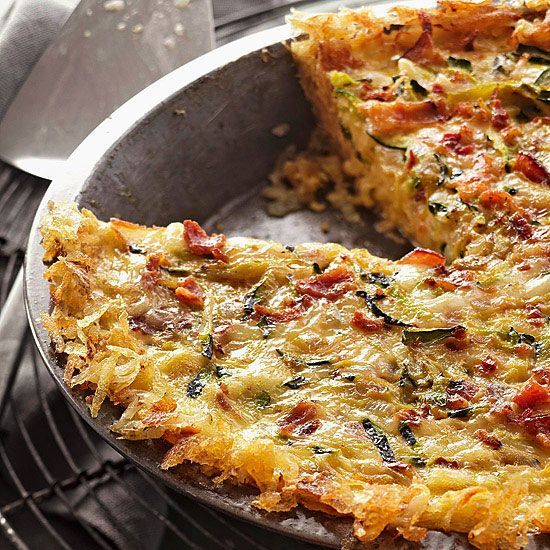 Quiches are the ultimate brunch casserole. If you've never made one before, that's OK. You can find all kinds of recipes here.
Provide some chocolate chip pancakes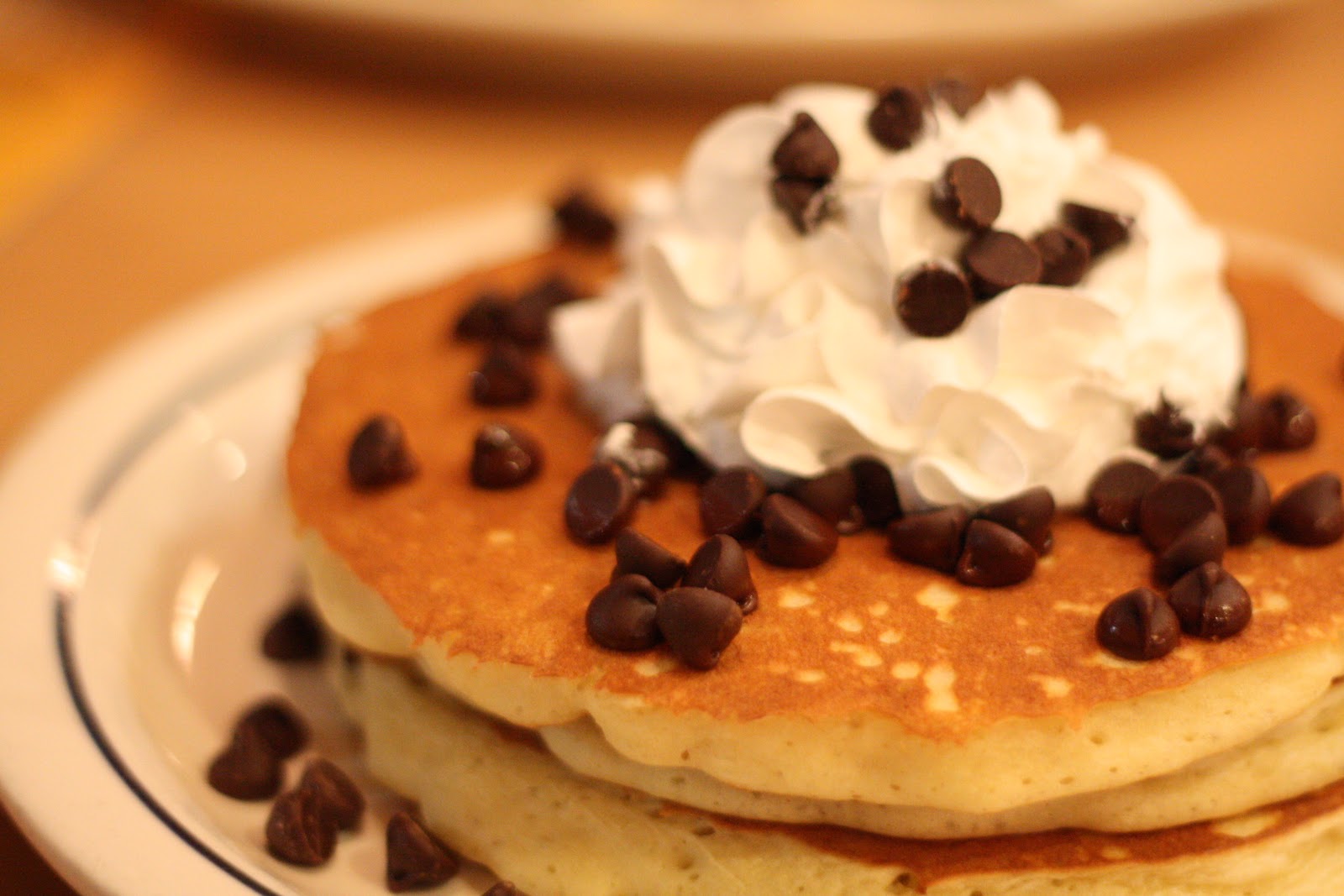 Pancakes are another brunch food favorite. Adding some blueberries or chocolate chips will make them extra tasty.
Make some biscuit sandwiches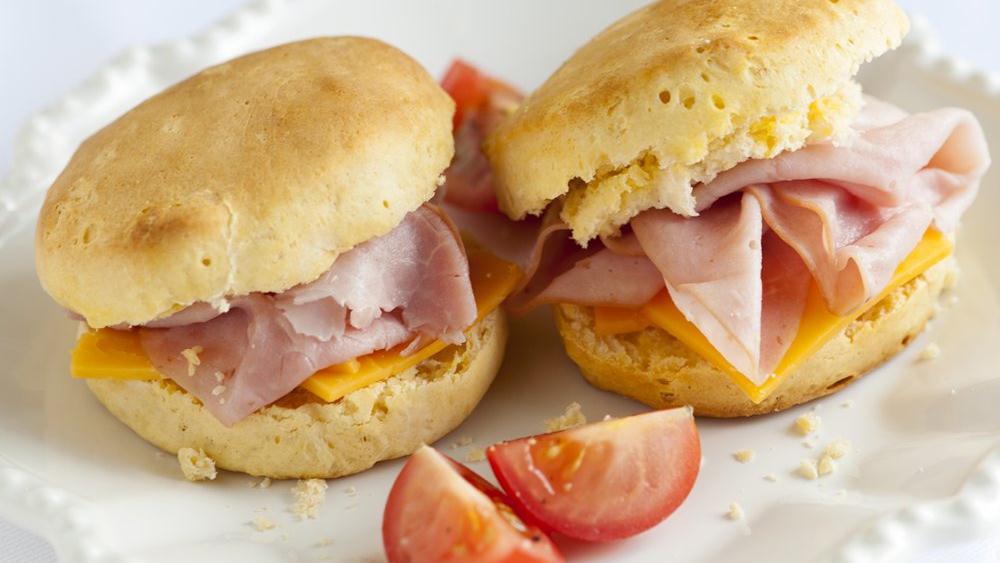 If you were only serving lunch, then sandwiches will fit the bill. For brunch? Make some biscuit sandwiches instead.
Pour some sparkling strawberry lemonade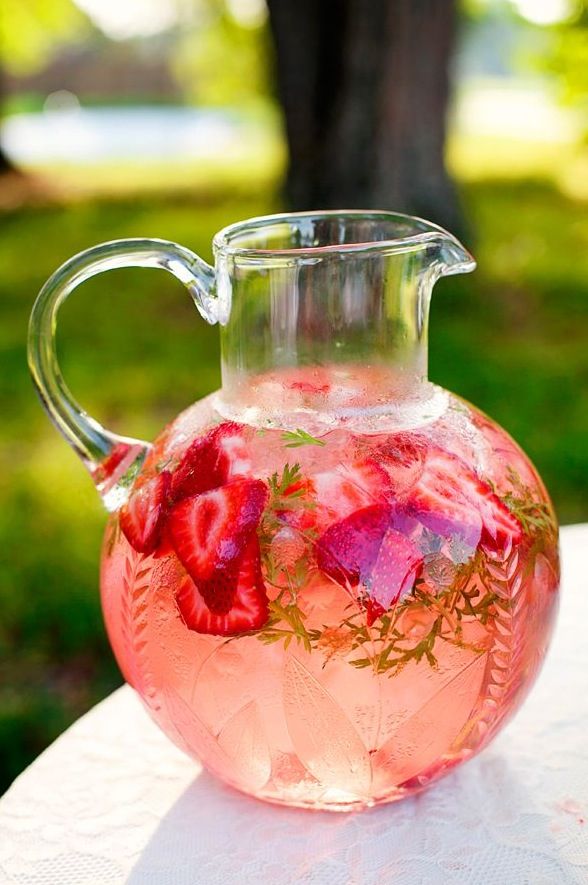 Something that is extra-refreshing during the summertime is homemade strawberry lemonade (or limeade). Add a bit of a "kick" to it with the help of some mineral, soda or seltzer water.
Make a few hash browns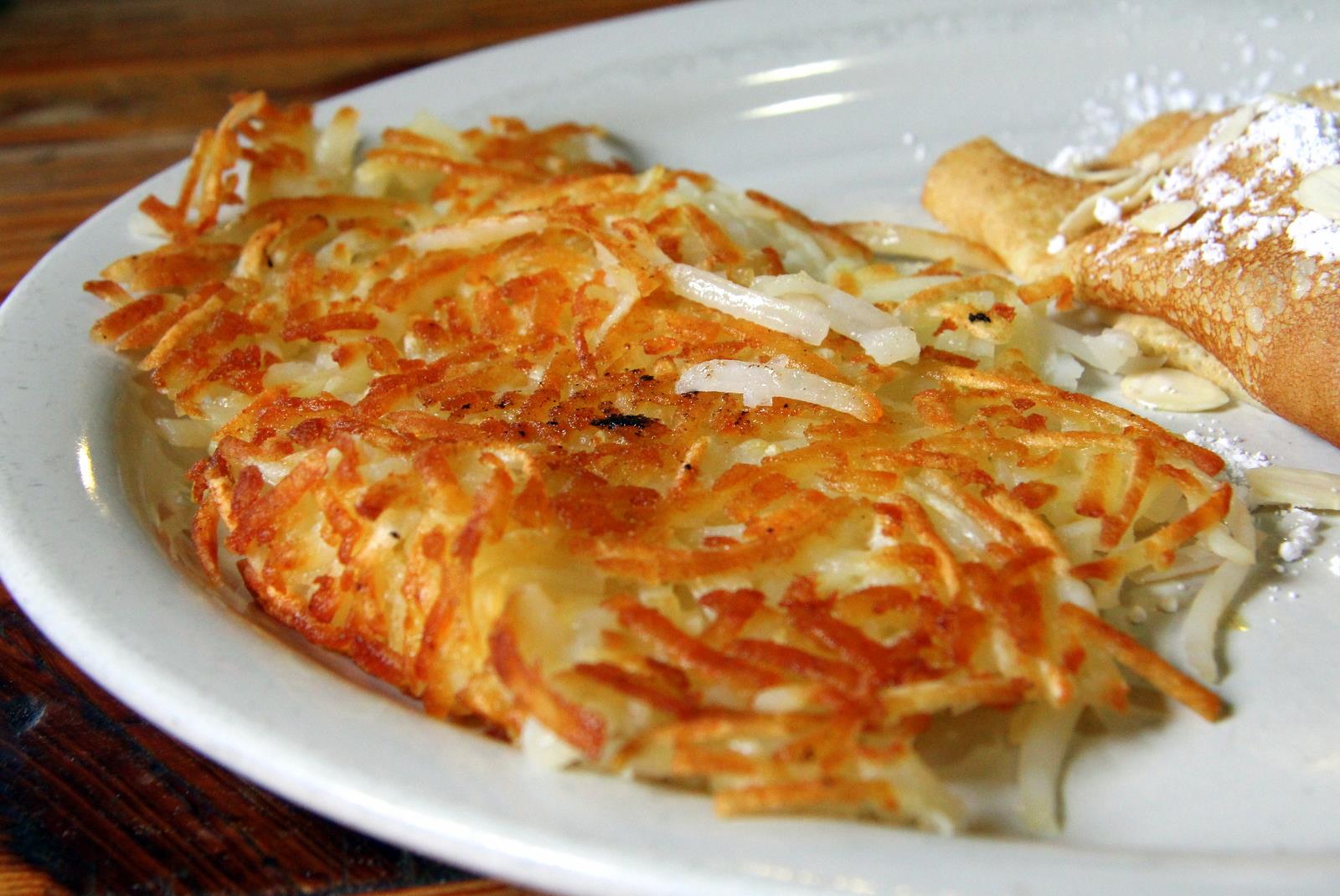 For the potato lovers, don't forget to also make a few hash browns too.
Offer some French toast bites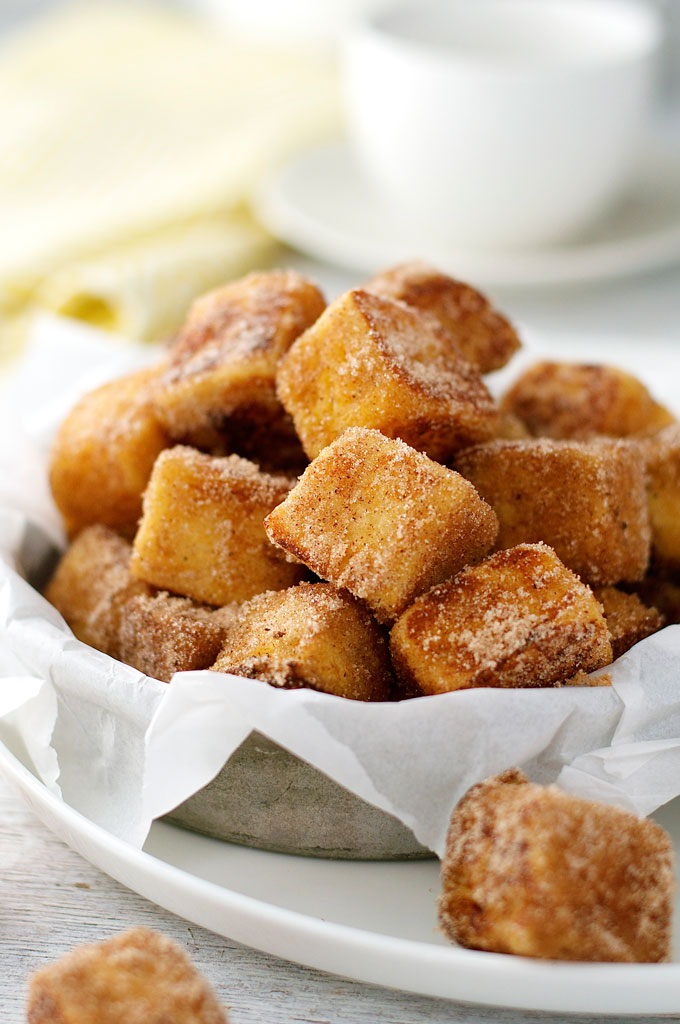 French toast is so delightful! Your guests will want several servings of French toast bites.
Offer cake-in-a-jar as favors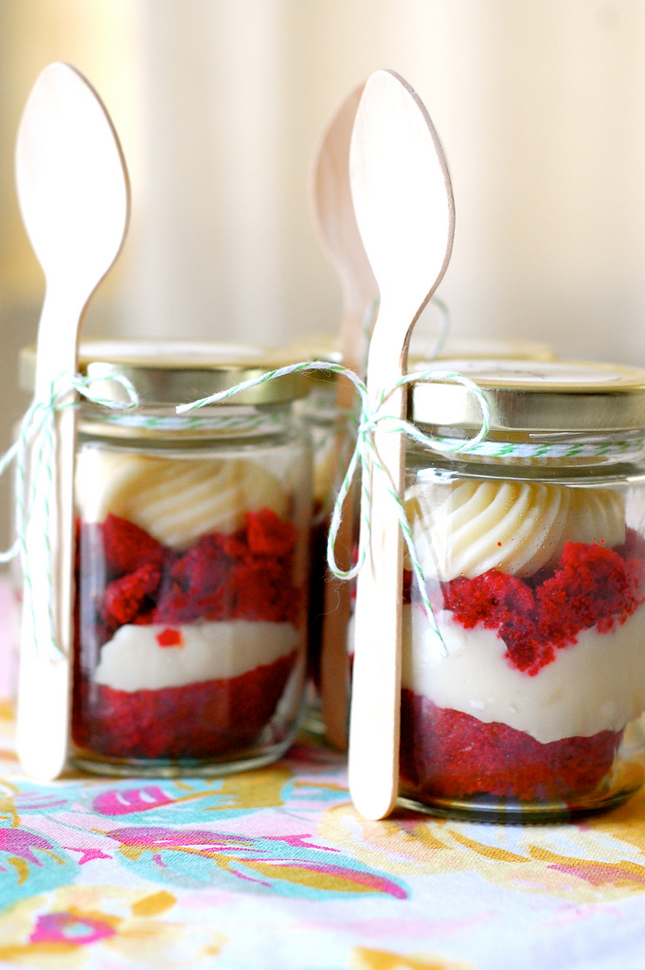 No get together is complete without some type of a party favor. So, how about something like red velvet cake in a mason jar. Your guests can eat it over dinner as they reminisce about how truly wonderful your summertime brunch was!