Summer is a time where your feet end up exposed much more often than they do during the other nine months of the year. From strolling barefoot in the sand on the beach to slipping on some sandals to head to a summer barbecue, your toes are often free from the protection of close-toed shoes once the weather gets warm. This increased visibility of your feet necessitates a pedicure so your feet aren't exposed to the world looking plain and unkempt after months of being stowed neatly away in shoes. Read on to learn how to achieve a beautiful summer pedicure complete with bright polish and soft, smooth feet.
1. Experiment With Colors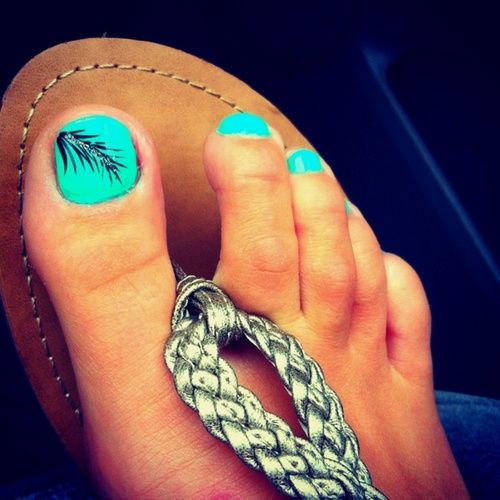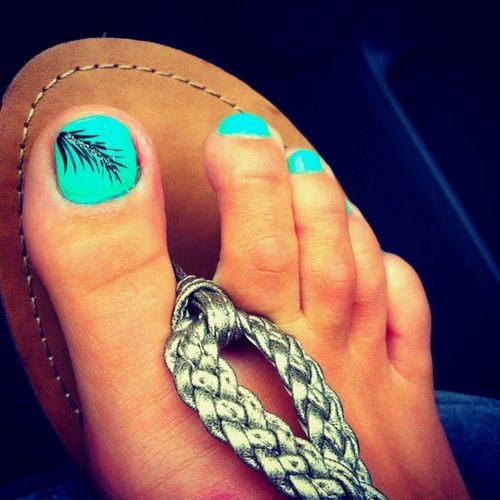 One of the most fun parts of applying a summer pedicure is that it is the perfect season to try out and experiment with a variety of different bright and bold colors. Use your summer pedicures as an opportunity to break out of your polish rut of nudes, pinks, and reds and apply some colors you usually would never dream of wearing on your toes.
Try out orange, yellow, bright green; anything is on the table for a bright summer pedicure. Just make sure to stay away from dull blues and purples that can clash with your skin tone and make your feet look like they belong on the end of a corpse instead of a living human ready for the beach.
2. Exfoliate Your Skin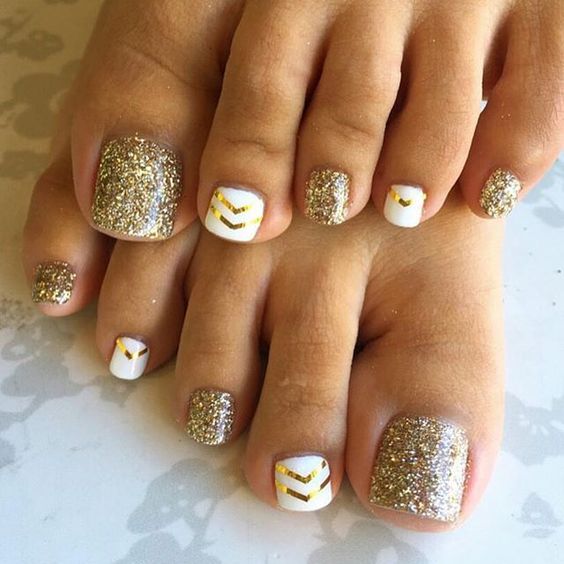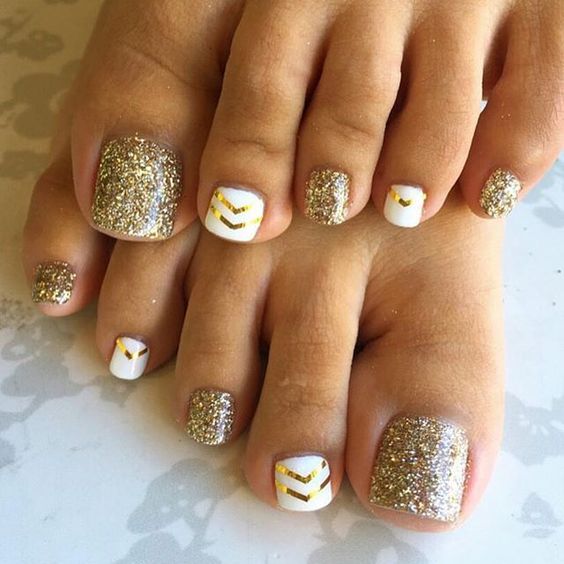 Exfoliation is the most important element of getting soft, smooth, sandal-ready skin on your feet. During the colder months when your feet are always enclosed within shoes, they are likely to develop rough, dry patches, especially where they experience friction against the sides of your shoes.
To easily slough off dead, dry skin from your feet without irritating them or causing them to appear red or raw, soak your feet in a bath of warm water for twenty to thirty minutes. This soak will soften them up and make it easier for you to remove dead skin from them. Then, use a pumice stone and gently rub it in circles around your heels, bottom and sides of your toes, or anywhere else where you have developed patches of dry, rough skin to achieve a soft and smooth finish.
3. Moisturize Your Feet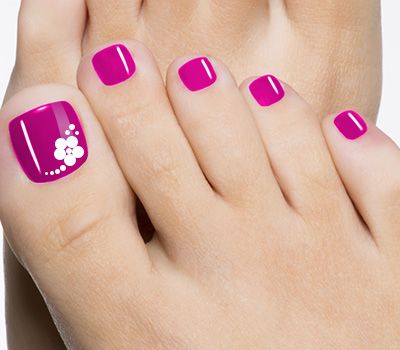 Properly hydrating your feet is another significant element of keeping them looking soft and smooth for your summer pedicure. You should invest in a heavy and gentle cream to apply all over your feet to ensure maximum moisture and conditioning.
A great way to effectively and efficiently moisturize the skin on your feet is to liberally apply a heavy cream moisturizer all over your feet and then put on thick, fuzzy socks before you go to bed. Keep the socks on while you sleep. During the night, the sock covers will help the cream absorb more easily into the skin on your feet, leaving them soft and smooth by morning.
4. Go For a Floral Design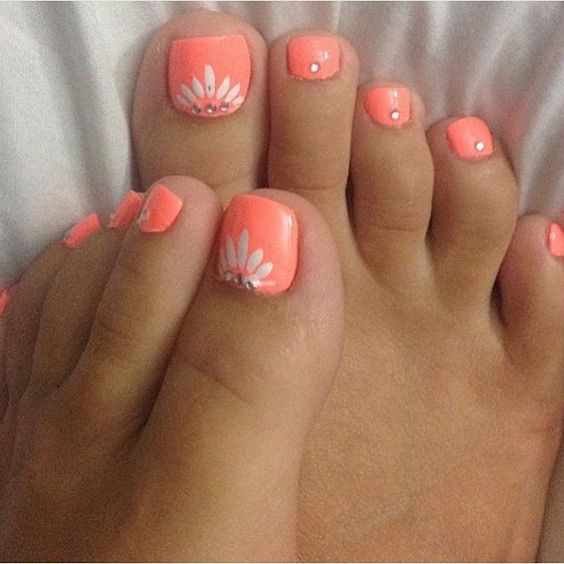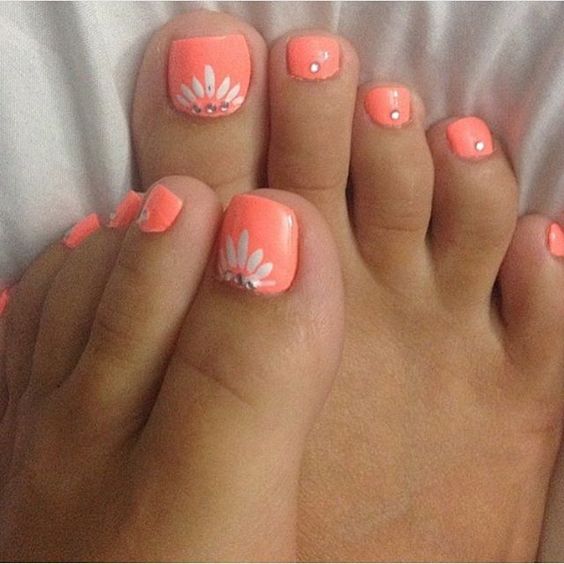 What screams summer if not flowers? Flowers are bright, beautiful, and make a perfect addition to any summer pedicure. You don't need to go to a salon and shell out an exorbitant amount of money to achieve a beautiful flower design on your toes. You can easily apply flowers to your pedicure yourself at home.
To create a simple flower design, paint your big toe a light color, such as white. Then, dip the rounded head of a pin in brightly colored polish and use it to dot five circles in the shape of a flower in the center of your toe. Finish off the flower design by dipping the needle end the pin in a different, darker polish color and adding several small dots inside the petals of the flower to create a center.
5. Try Glitter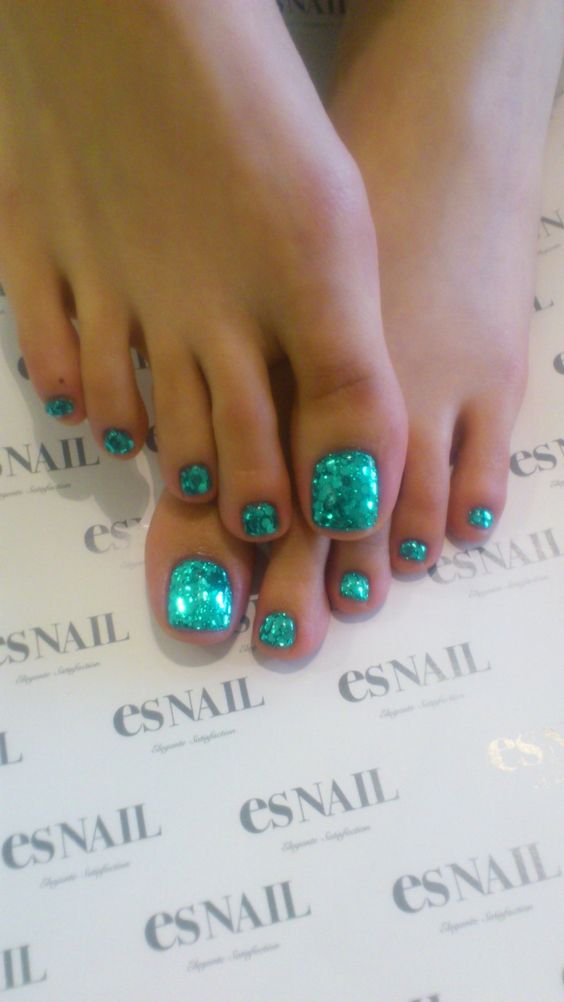 Glitter polish looks beautiful in any summer pedicure. Even if you never thought you would apply glitter polish to your own nails, take a chance and try it out for the summer months.
Invest in a translucent glitter top coat polish. This is a versatile polish that can be applied over any color you want to add an attention-getting pop of sparkle and shine to your bright summer pedicure.
6. Don't Use Skin Balms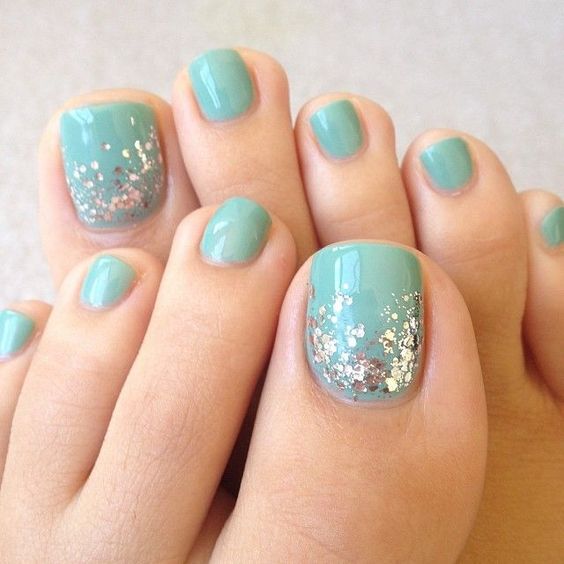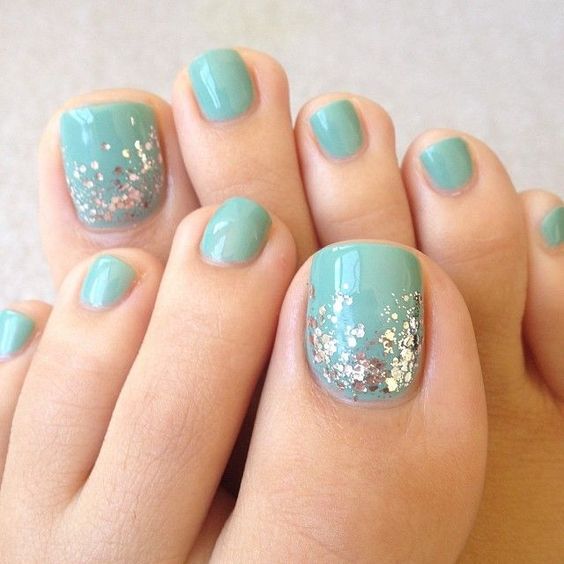 There are many skin balms that claim to quickly soften up the skin on your feet and smooth out any rough and dry patches. Unfortunately, while these balms might create the illusion of softer, smoother skin temporarily, they really just sit on top of your skin without absorbing into it and eventually create weakness and cracks in your skin.
Instead of using balm on your feet, opt for an oil-free, non-comedogenic moisturizer instead that won't clog your pores and will actually absorb into your skin to truly soften it.
Are your feet really ready for summer? Use the tips in this post to prep your feet for the warm season and achieve a bright, fun beautiful summer pedicure and get ready to show your toes off wherever you go.